I want to join Dollars. Like, really badly.

52 images, worksafe except for a bit of blood, swearing, and a big bunny.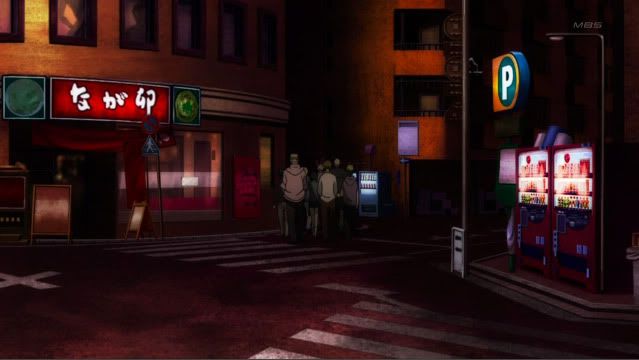 Yellow Loser: Come on, girl, let's go down this dark alley!
Anri: I'm... really not comfortable with this.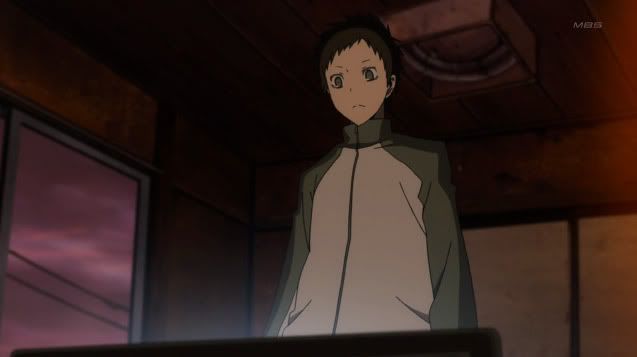 Mikado: !!! They've got Anri! I have to do something to stop this!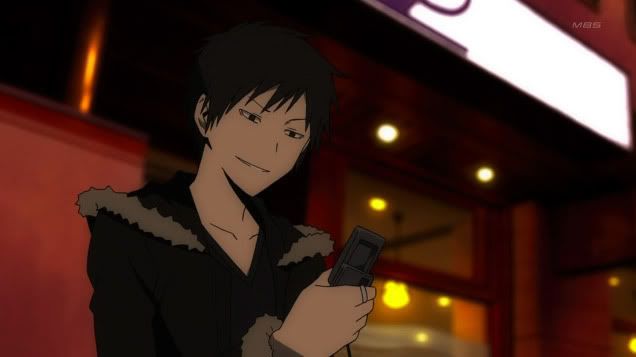 Izaya: I got some good shots of high school students on my phone today. ♥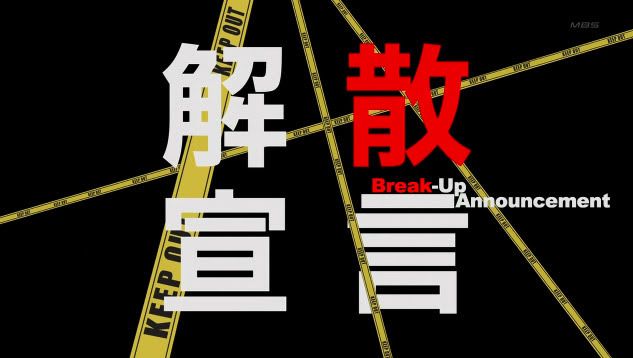 Durarara!! Episode 22: Dissolution Declaration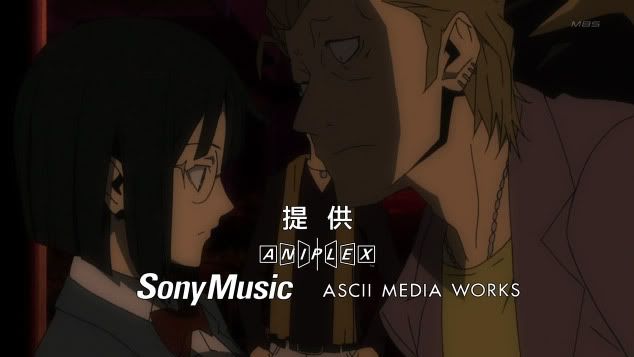 Yellow Loser: Damn girl! You're short, but damn are you STACKED.
Anri: I think this is sexual harassment.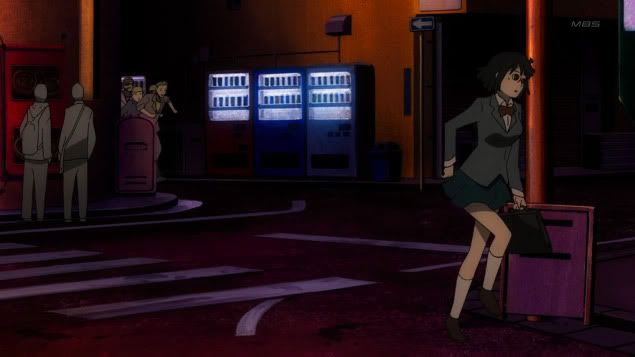 Anri: Anyway, I'm outta here.
Yellow Loser: Hey, wait! This isn't supposed to be how this works!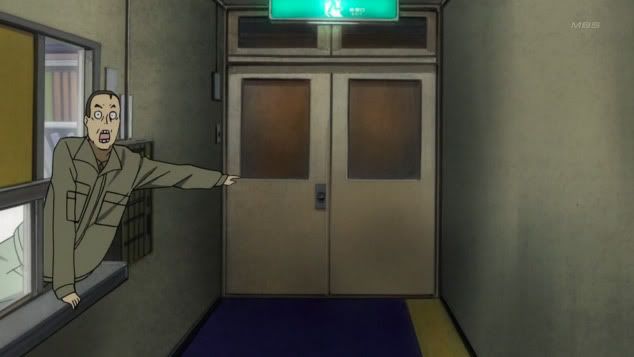 Kazutawno: This way! This way!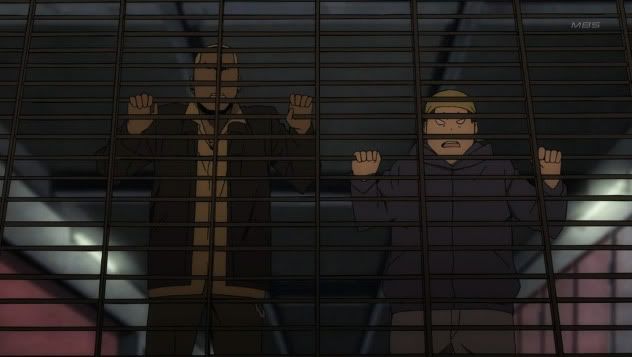 Kazutawno: AHAHA! Trapped like rats in my cage!
Yellow Loser 2: Not cool man! Not cool!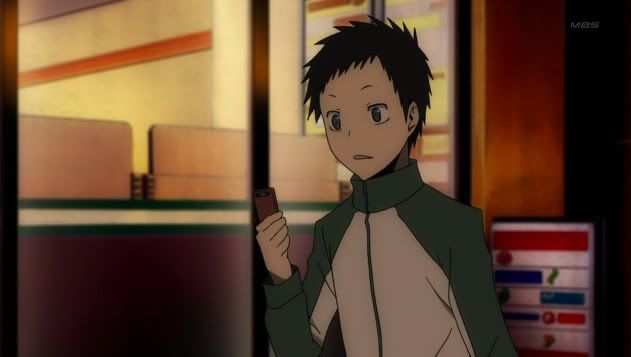 Mikado: What's the situation, guys?
Dollars: No worries, leader!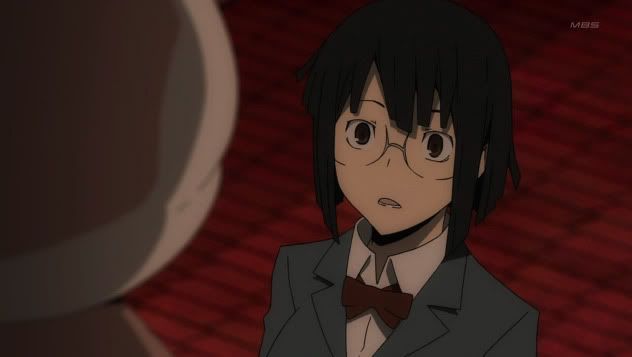 Anri: WHOA BUNNY.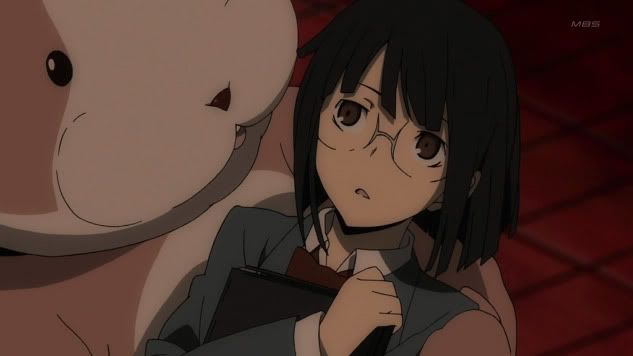 Bunny: Let me sweep you away from danger!
Yellow Loser: I'll get you, BUNNY!!!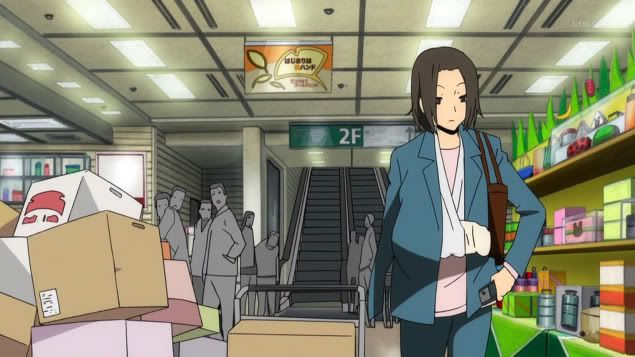 The One Guy Who Was/Is In Dollars: Whoops! Sorry, my arm slipped!
Yellow Loser: GAAAHH!! QUICK! IN THE CLOSET!



Previously Bunny: Sorry! No girl here!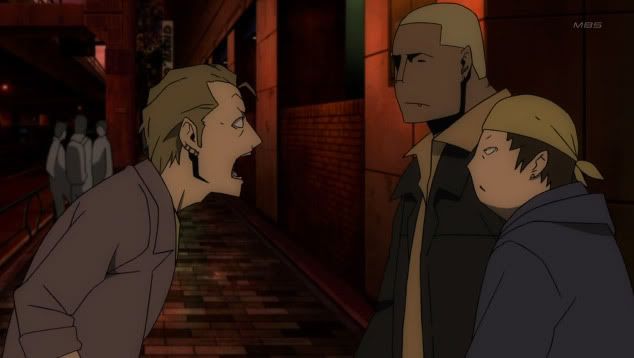 Yellow Loser: Where the hell were you? COME ON!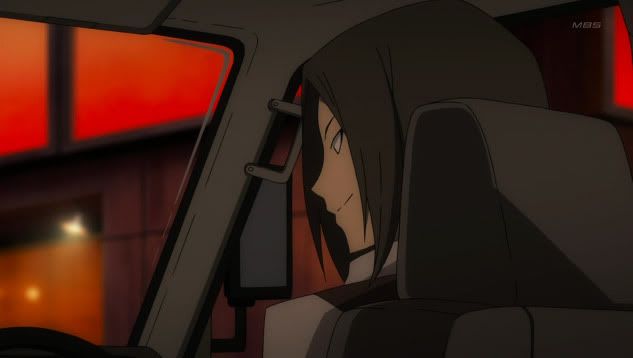 Togusa: We'll just... chill here for a little while to block your path, Scarves!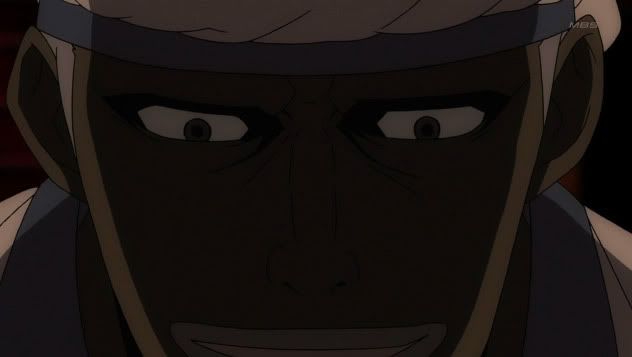 Simon: HELLO GENTLEMEN. WOULD YOU LIKE SOME SUSHI?
Yellow Losers: GAAAAHHHH!!!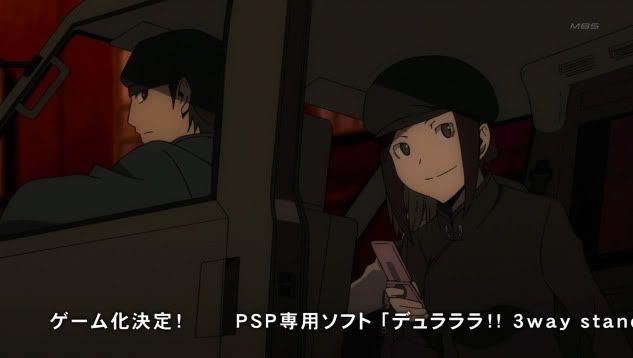 Erika: No worries leader, the girl passed us and she's unharmed.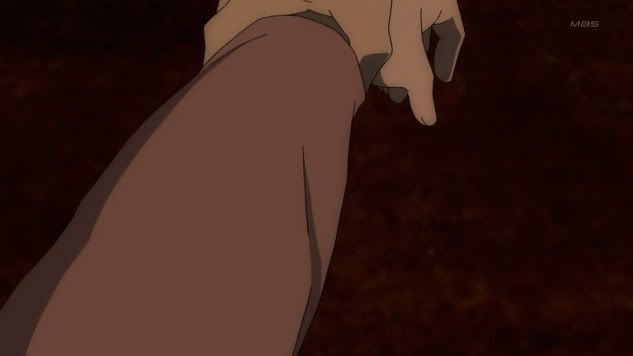 Kida: Come on! Over here!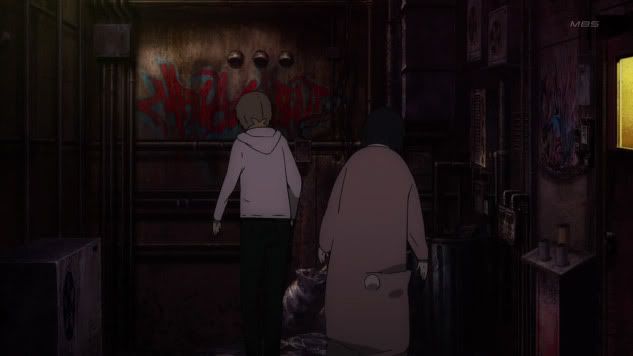 Anri: Kida... what's going on? Why are we in a dark alley? I don't like dark alleys, I've been in one already today.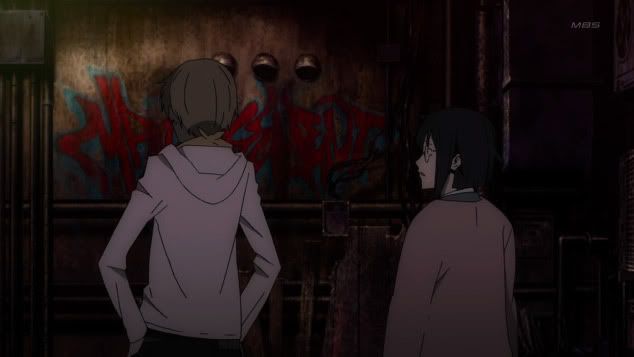 Kida: Anri... I hear you're the Slasher. Is this true?
Anri: I don't feel comfortable with this conversation. I'm going to leave now.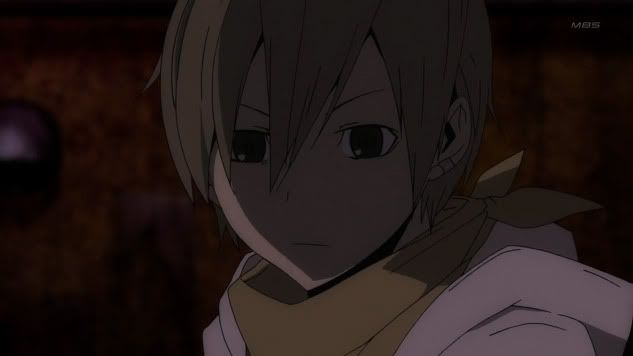 Kida: I don't know how I feel about this.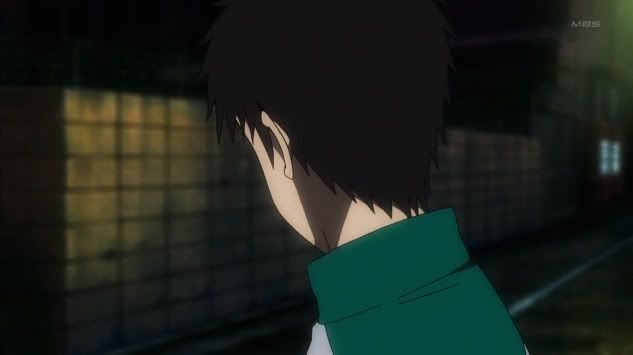 Mikado: Updates! Anyone?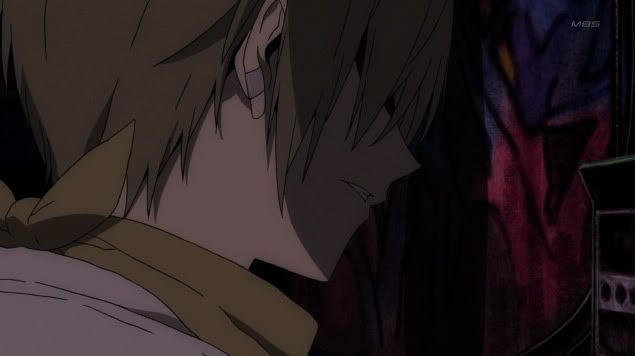 Kida: Goddammit!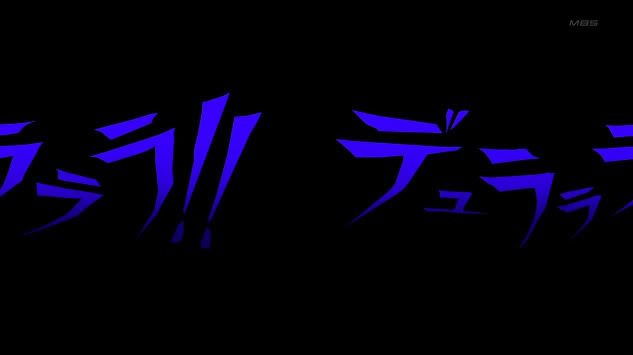 RARARA!! DURARARA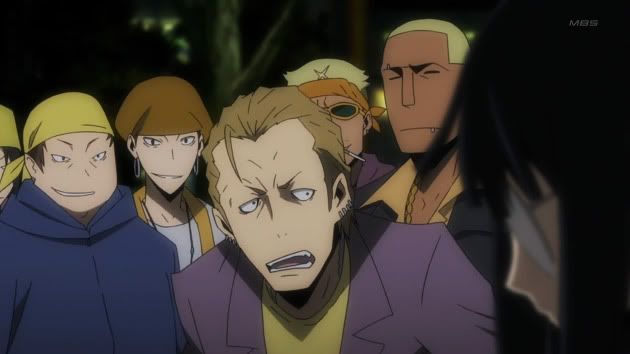 Yellow Loser: We finally caught up to you! Do you have anything to say about what you've put us through?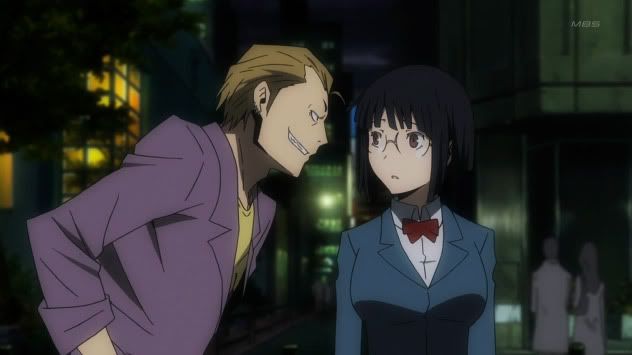 Yellow Loser: DO YOU?
Anri: Um. Not really.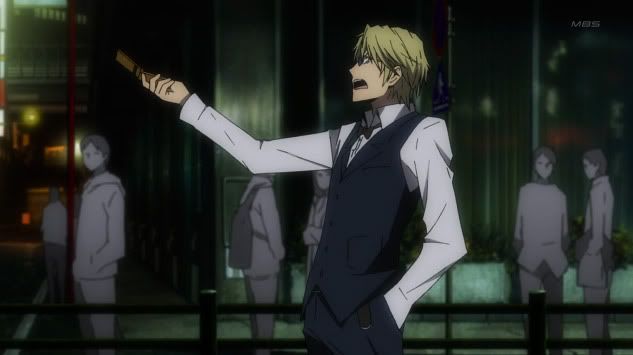 Shizuo: Damn it! I don't have unlimited texting, but I keep getting all these Dollars texts! This month's bill is going to be enormous!
Yellow Loser: Hey man, we're trying to talk something out he— GRRKK!!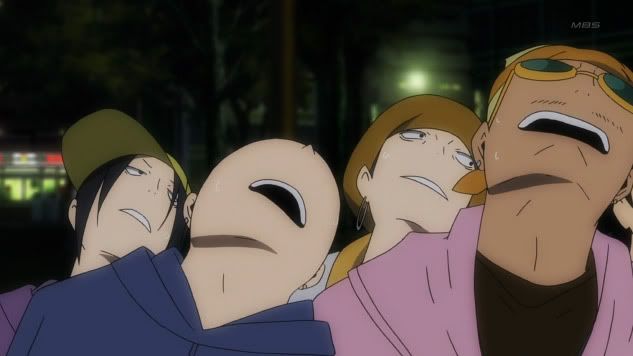 Yellow Losers: Whoa, look at him go!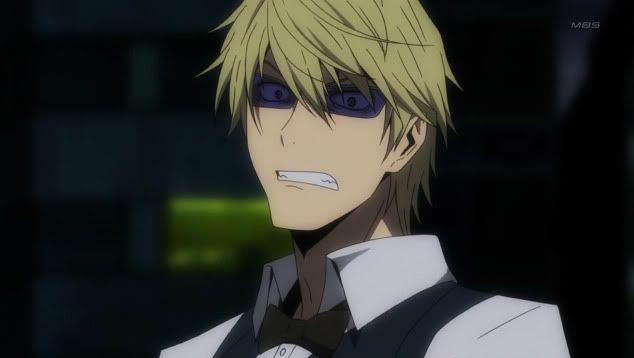 Shizuo: I am not a very good mood. Do you want a piece of me too?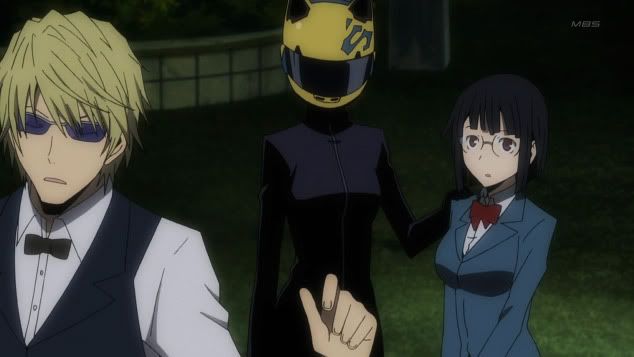 Shizuo: I'll hold them off here. You take her to safety, Celty.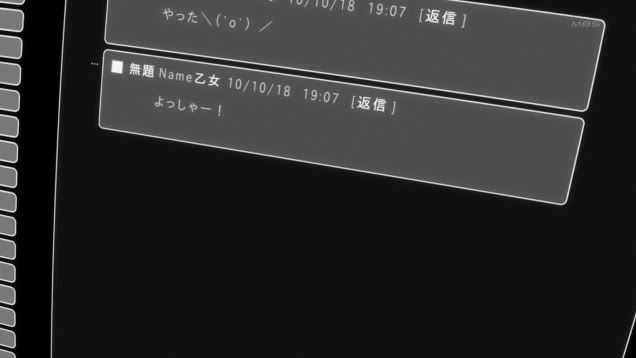 Board: AND SHE'S SAAAAFE!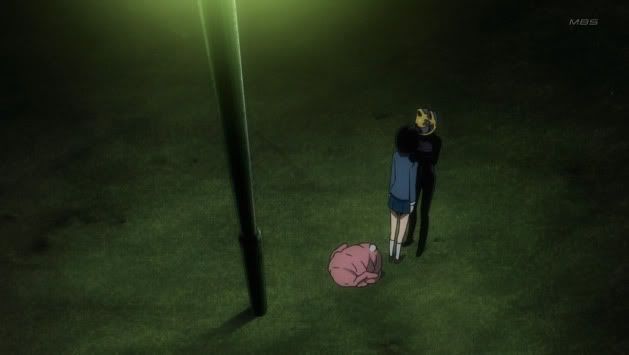 ~Girl Tiiiime~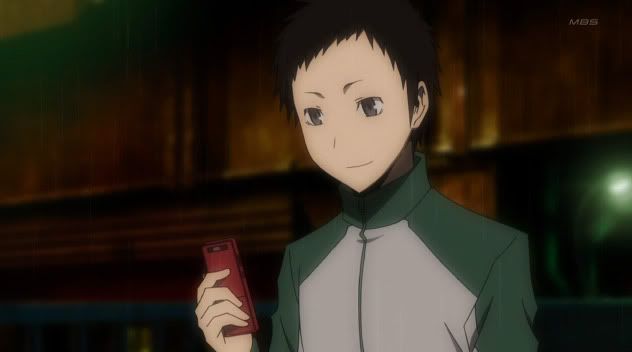 Mikado: Oh, thank goodness.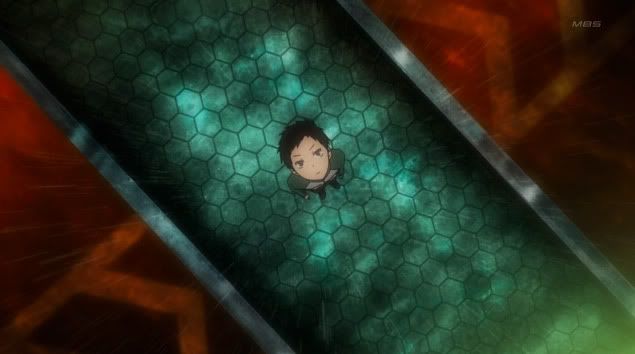 Mikado: Thank freaking god. Dollars, stand strong!!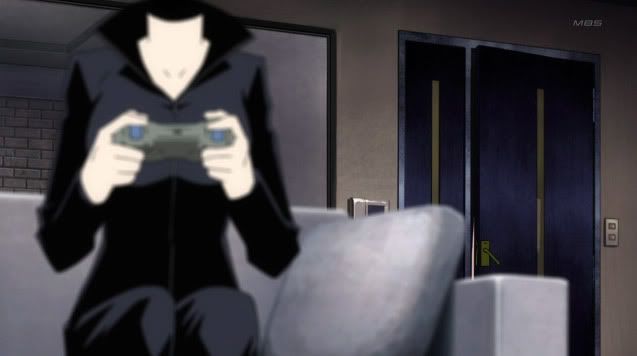 KITTY BIKER: N-no fair! Using that move is dirty!
Shinra: It's not dirty! It's one of her special attacks!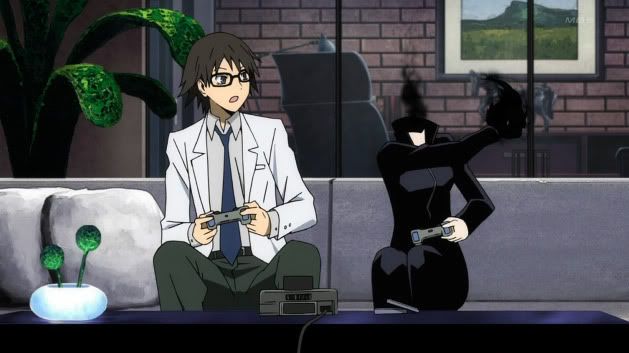 KITTY BIKER: THIS GAME SUCKS.
Shira: What the?
Anri: W-what's going on in here?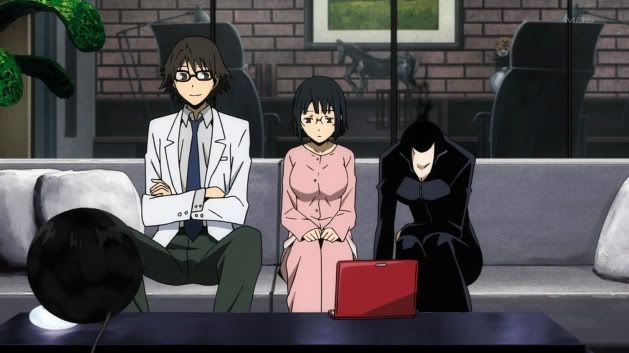 KITTY BIKER: Oh! Anri! Did you sleep well?
Anri: Y-yes.
KITTY BIKER: I want to show you this totally awesome video I found online.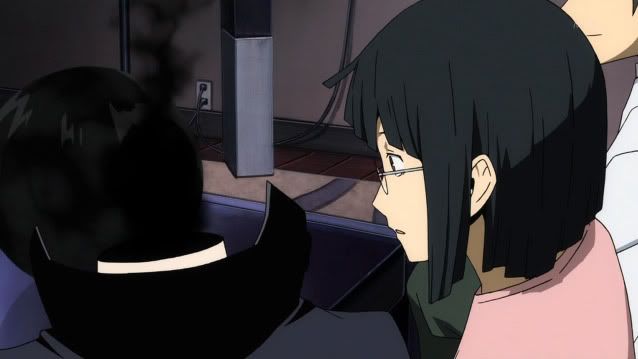 Anri: Is that cat... really singing?
Shinra: No, it's just ventri—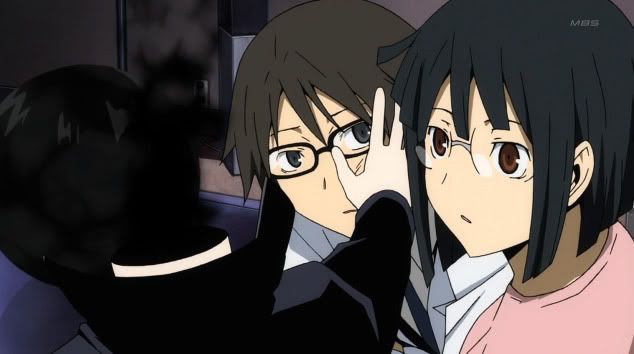 KITTY BIKER: NO NO NO NO NO!!! DON'T SPOIL IT FOR ME!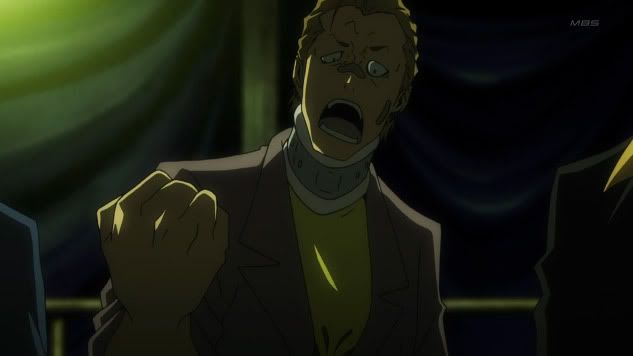 Yellow Loser: ALRIGHT! Look what those Dollars freaks did to me! We have to take them down!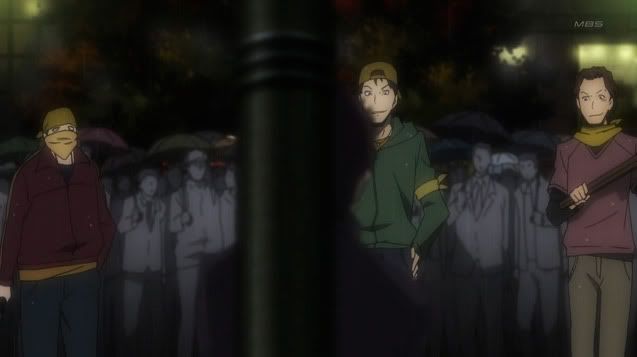 Yellow Losers: Ahahahaha! We've got you now!
Dollars Guy: Why is nobody helping? They're all just sitting around, watching.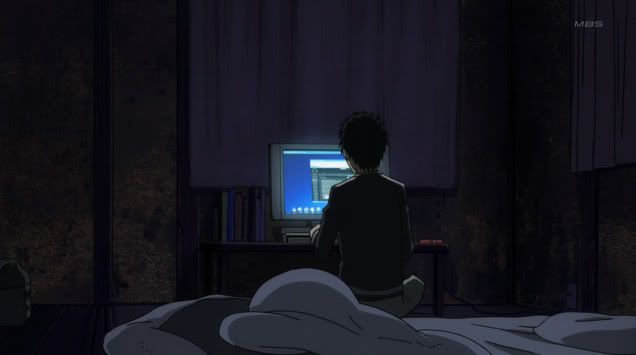 Mikado: Guys, I can deal with members being attacked all the time. I'm shutting us down. Good bye Dollars.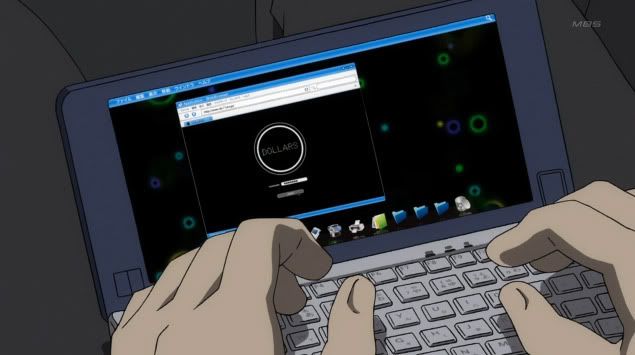 Walker: Guys? Something hinky is going on! I can't get into the Dollars site!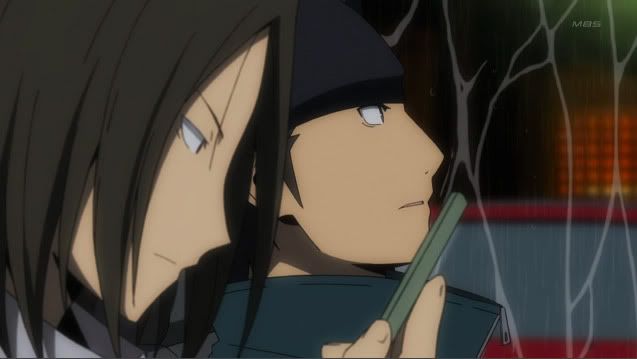 Togusa: Me either. What's going on?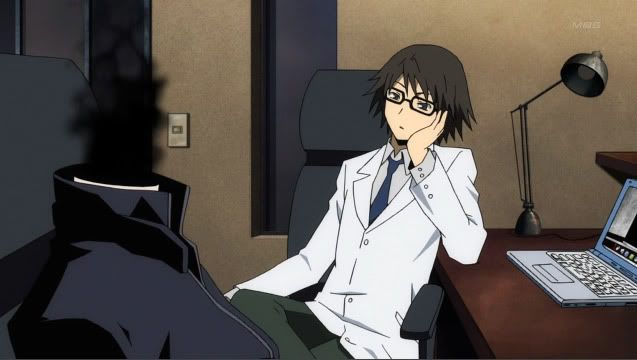 KITTY BIKER: Mikado... what are you doing?
Shinra: I think he's just protecting his "kids."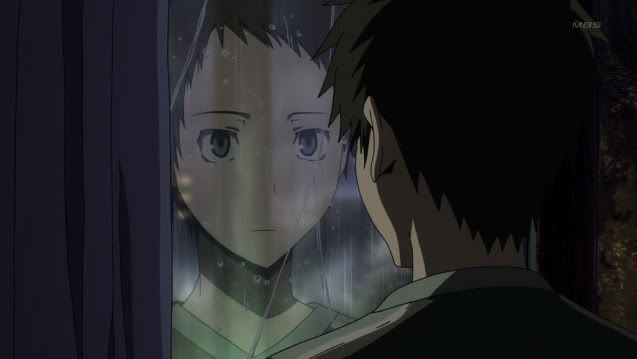 Mikado: Wow, this rain is quite appropriate.

*BANG! BANG!*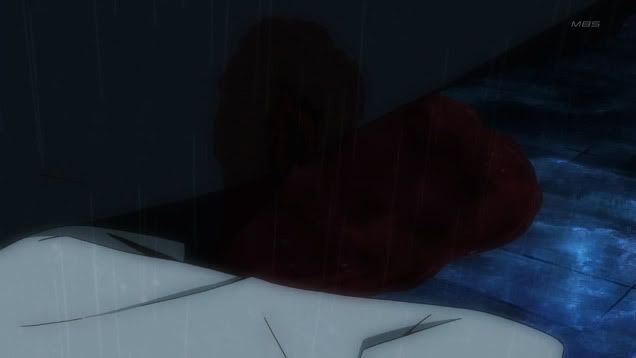 Shizuo: Nnnghhh!!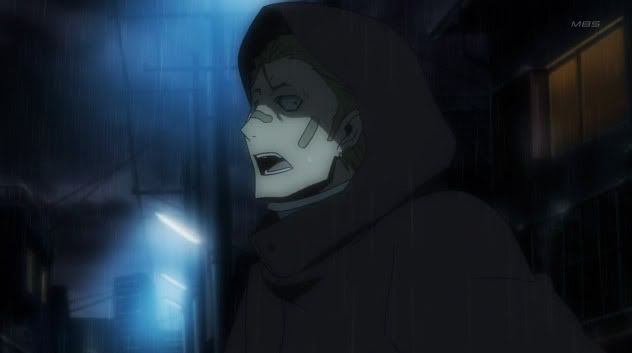 Yellow Loser: Y-You got what you deserved!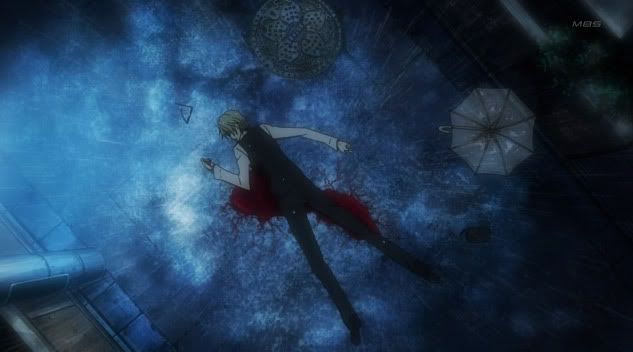 Shizuo: God.... fucking... dammit...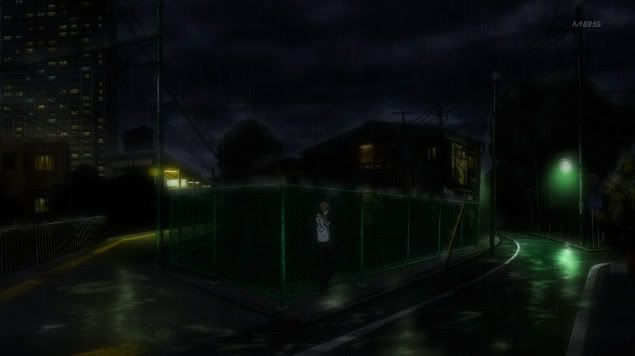 Kida: Why isn't Mikado picking up? Is he ignoring me because I ignored him?

Next Time, On Durarara!!: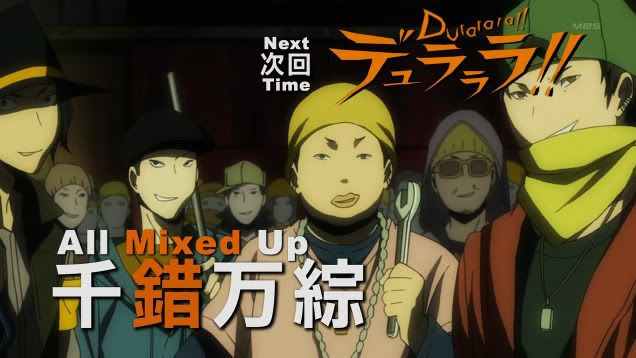 Only the best in gang fashion!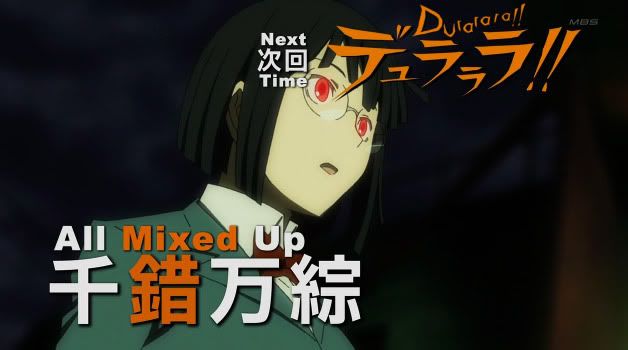 The Saika Siren goes off!

All this and more, on next week's Durarara!!

GAAAHHH!!! Got through my backlog for DRRR!! (Next I'll tackle Heroman, but I'll be going slower on that one.) What an episode! The Dollars rescue scene at the beginning was SO COOL. If you play it fast while playing Yakety Sax, it's pretty amusing.