THINGS ARE HEATING UP

44 images, worksafe except for LARGE HORSES, SWEARING, AND THE EXTREME USE OF THE COLOR YELLOW.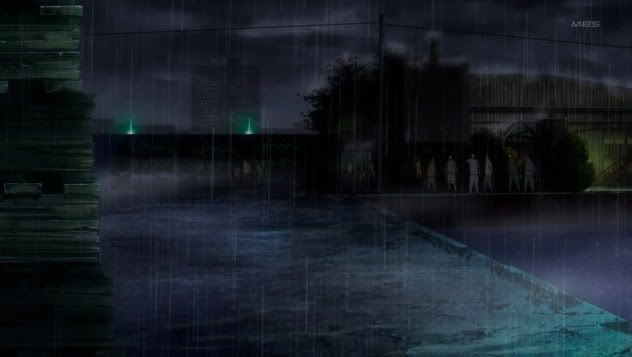 'Twas a dark and stormy night!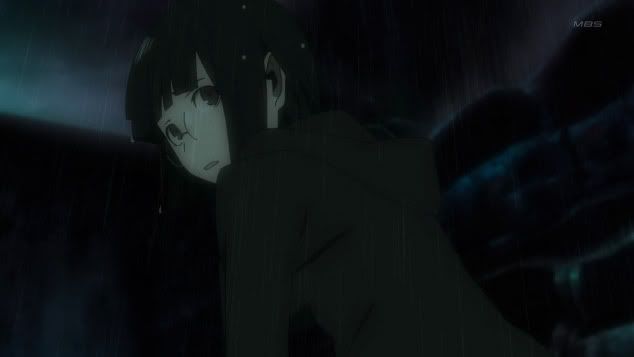 A young maiden flees from those who would do her harm!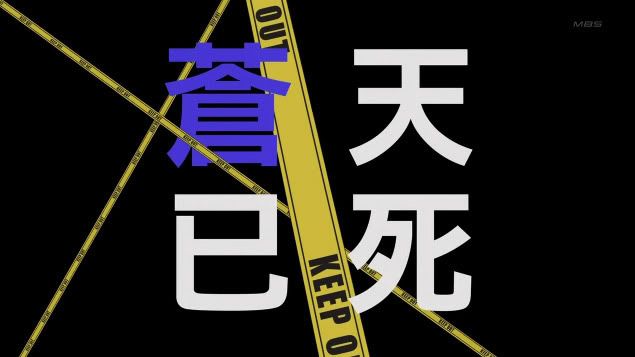 Durarara!! Episode 19: THE BLUE SKY PERISHES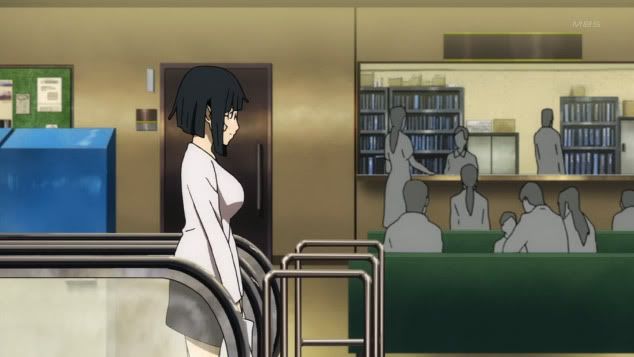 Anri: You know, I think this might be the nicest hospital I've ever been to.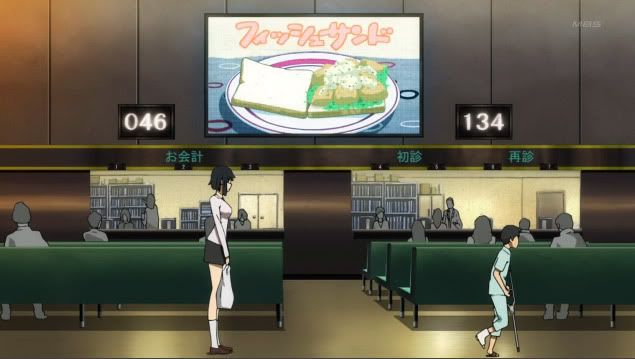 Anri: Look at the big screen TV! How many hospitals have a freaking BIG SCREEN TV in their lobby?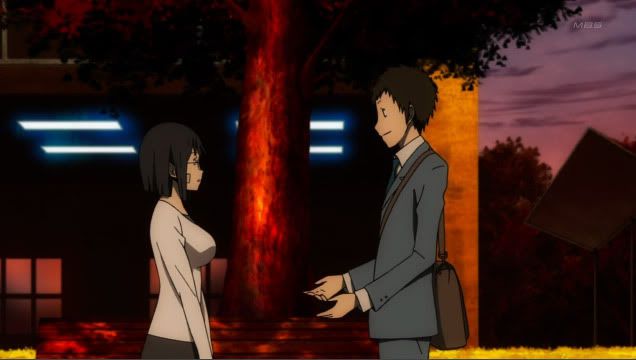 Mikado: Anri! So you're well enough to leave the hospital now? Here, let me carry your bag.
Anri: No... that's okay, I can handle it...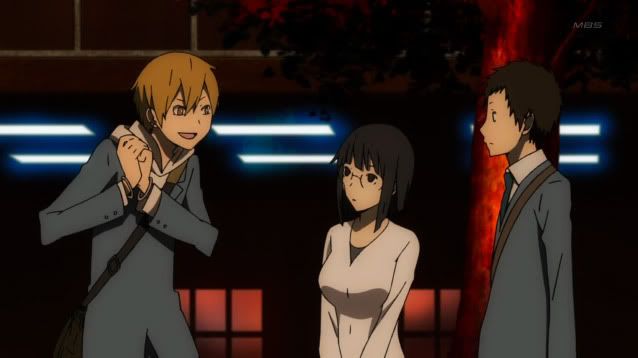 Kida: Well hellooooo there, kids! Acting all lovey-dovey out in public! How cute! Why don't we go out and........uh.... .................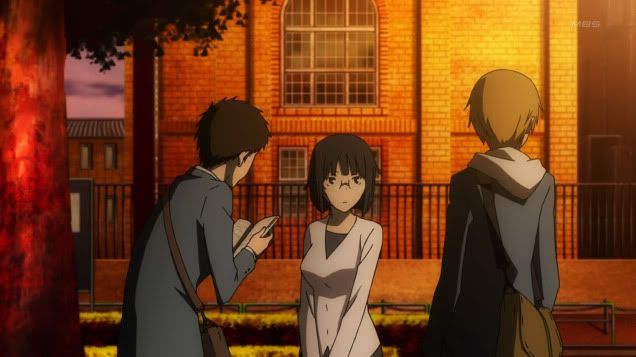 Kida: ...............
Mikado: A-Anri, I wrote a poem about you in class... do you want to hear it?
Anri: What is Kida looking at?
Mikado: Anri? Anri?

PREVIOUSLY ON GENERAL HOSPITAL: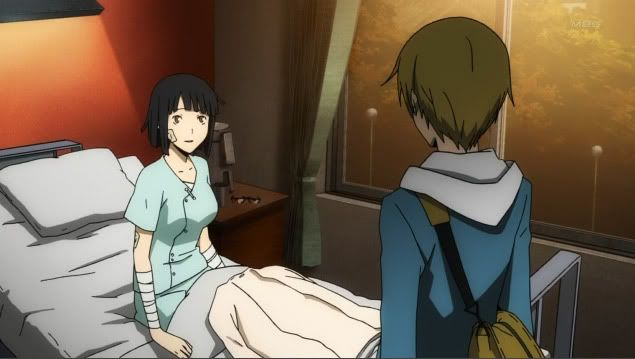 Anri: Oh! Who is that? I'm sorry, sir, I can't remember I have... AMNESIA.
DUN DUN DUUUUUNNNNNN

AND NOW THE THRILLING CONCLUSION!! (except not really)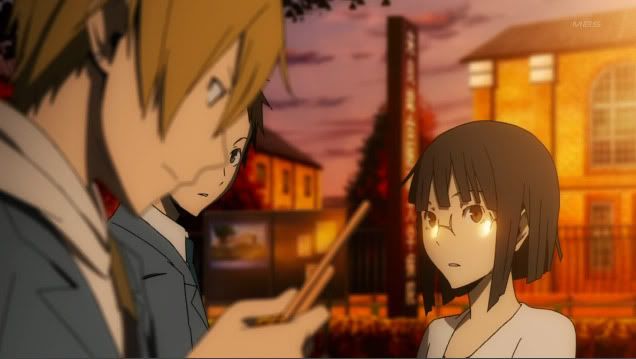 Kida: ................. Oh, phone call.
Anri: Kida sure is acting strange.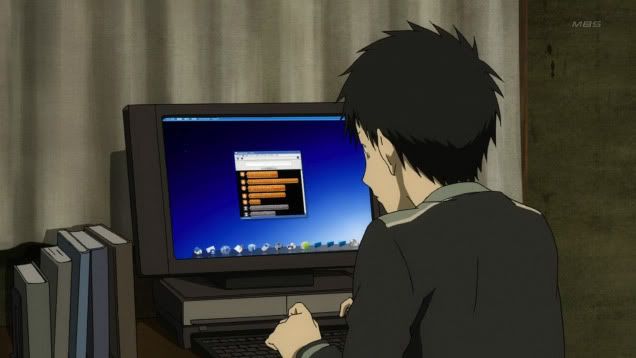 Mikado: Dear internet, thanks for all your encouragement. I tried to read the poem to Anri, but she ignored me. What should I do?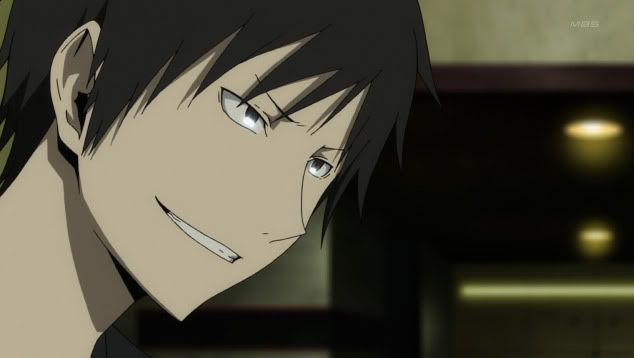 Izaya: Kill yourself.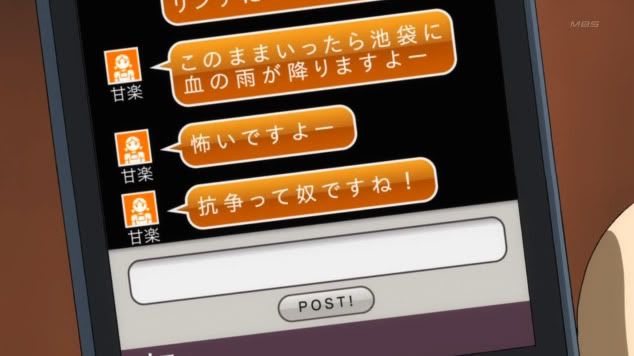 Izaya: I MEAN, uh, just keep trying! Be more forceful!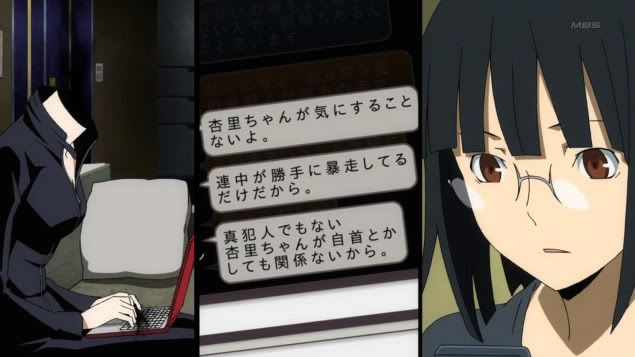 KITTY BIKER: Hi Anri! I was thinking we could... maybe hang out later? Could you teach me some sword moves?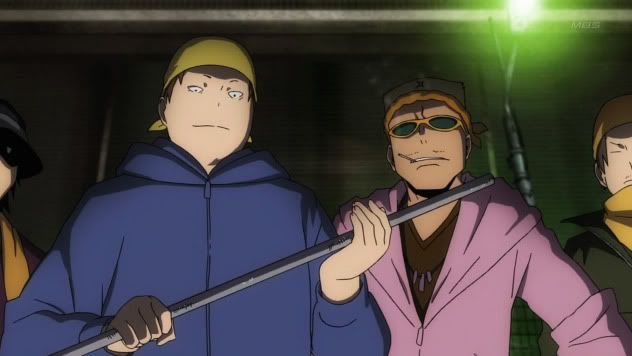 Yellow Loser: I don't like your face, so I'm going to rearrange it, okay?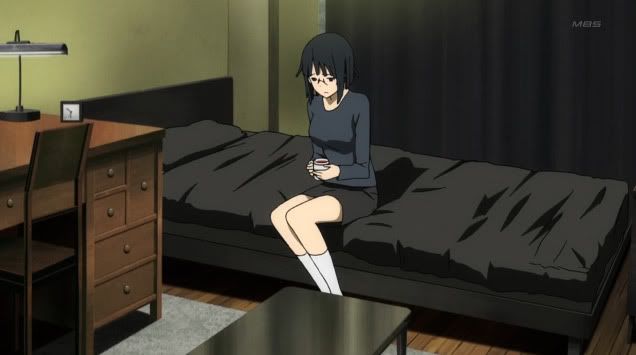 Anri: Oh, this is so nerve-wracking... Kitty Biker, asking ME for assistance!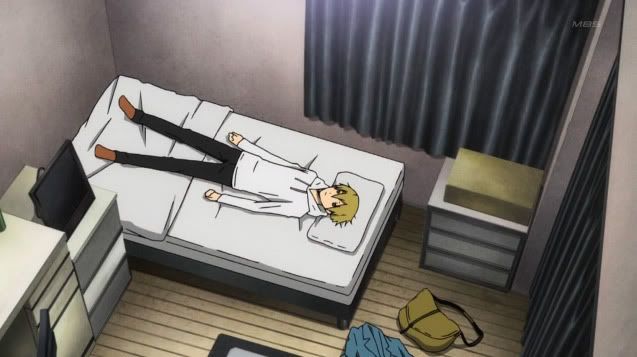 Kida My room is really boring. I need some posters of something.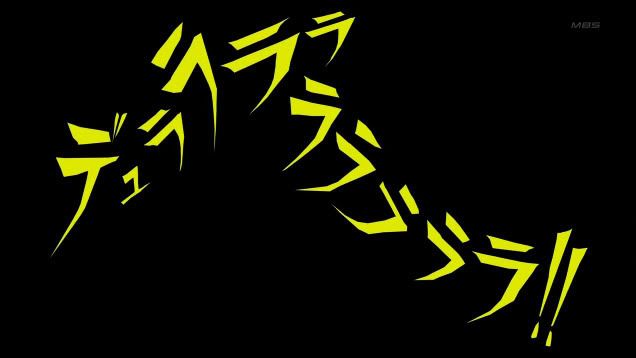 DURARARARARARARARARA!!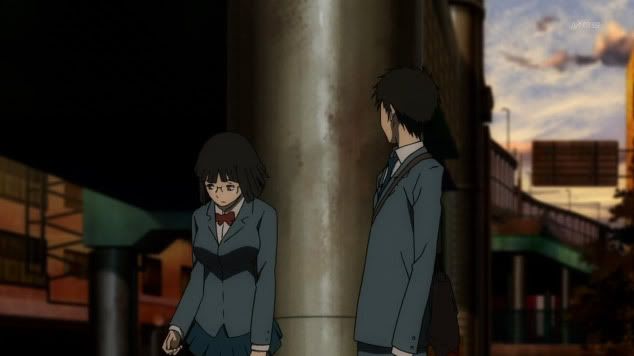 Mikado: Hey Anri, can I walk you h—
Anri: Oh crap! I don't want to listen to his stupid poem! Sorry Mikado! I have an appointment I have to get to like... right now. See you!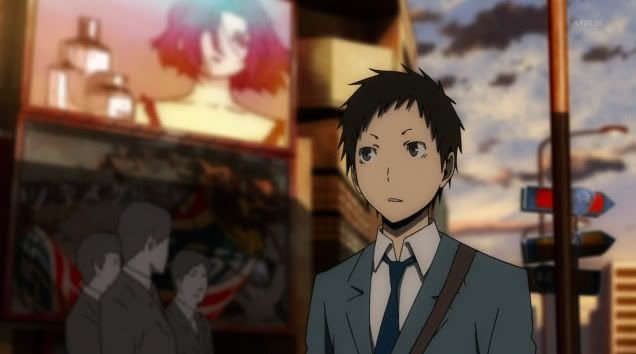 Mikado: Hmm... I get the feeling she's avoiding me.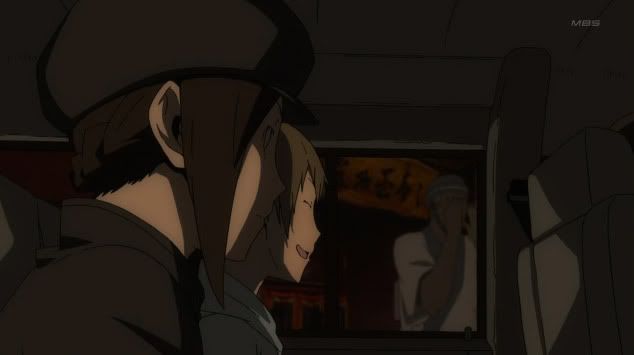 Walker: If I wrote a story like, RIGHT NOW, it would be about Shizuo. Because, you know, he's like inhumanly strong already, I wouldn't have to embellish his abilities at all!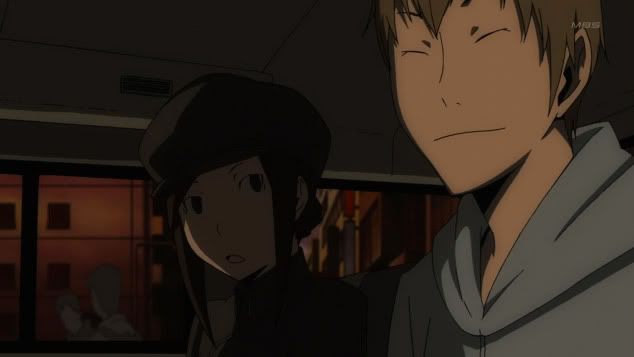 Erika: Would Izaya be the rival, the bad guy, or the love interest? Or perhaps... all three?
Kyohei: How about none of those?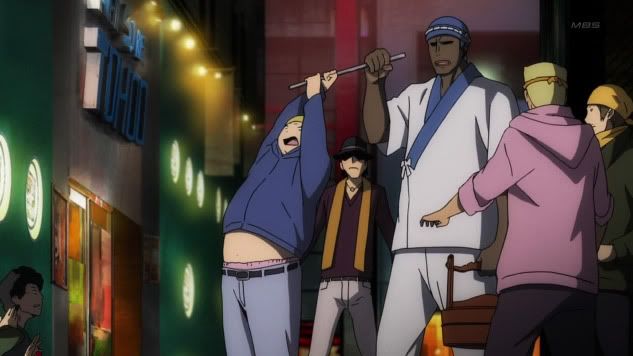 SImon: WHAT ARE YOU DOING? FIGHTING IS BAD!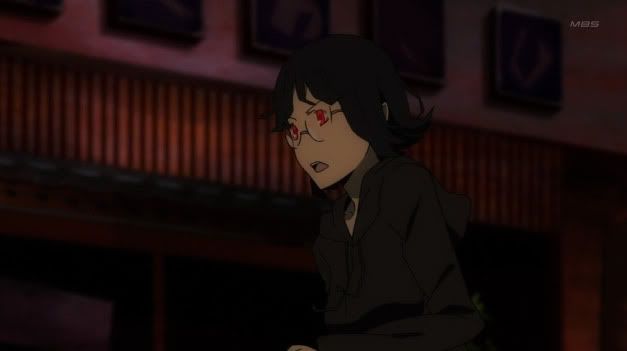 Anri: Dialing in on the Saika Network! Calling nearby Saikas!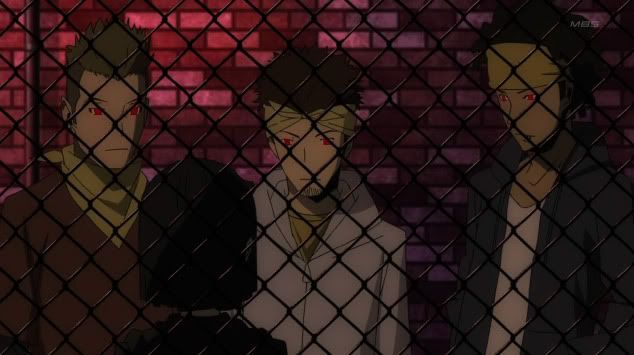 Yellow Saikas: You want to know about our leader? GUESS WHAT HE'S YOUR FRIEND KIDA. I dunno how a young guy like him controls a large gang like ours, but he's doing a pretty good job.
Anri: Kida? Really? I have to go check this out.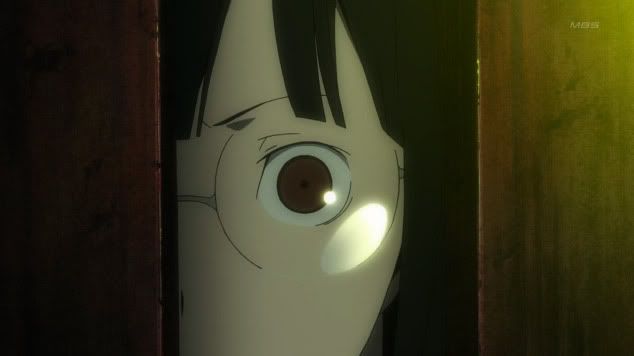 Anri: Oh my god! It's true! Kida! What's wrong with you?
Yellow Loser: Someone's at the door! Quick! Get them!
Anri: SHIIIITTTTT!!!!



KITTY BIKER: Hmmm, I sense trouble...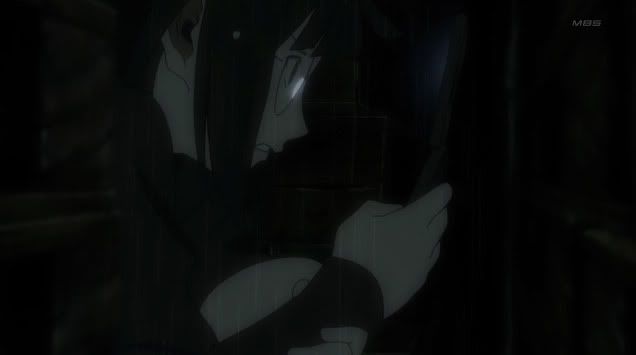 Anri: Oh god oh god oh god, I hope they don't find me here...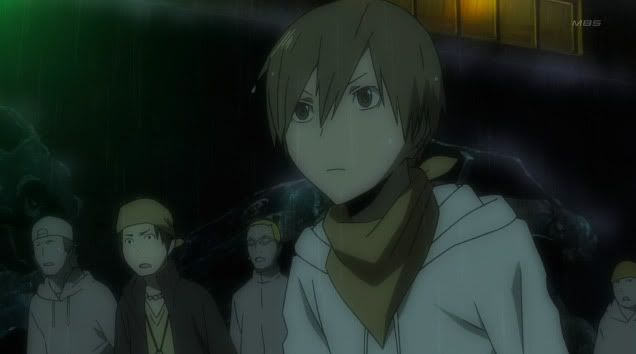 ~WHEN YOU'RE A JET SCARF YOU'RE THE SWINGIN'EST THING! LITTLE BOY, YOU'RE A MAN, LITTLE MAN, YOU'RE A KING!~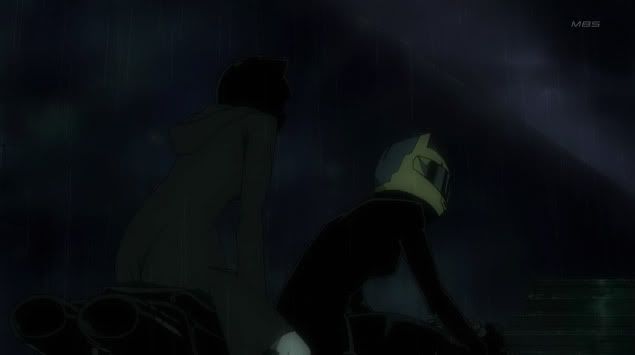 KITTY BIKER: Hey Anri, I'm here to save you in a TOTALLY COOL WAY. Then sword lessons?
Anri: I'm all for being saved and looking cool. And sword lessons. Sword lessons are cool too.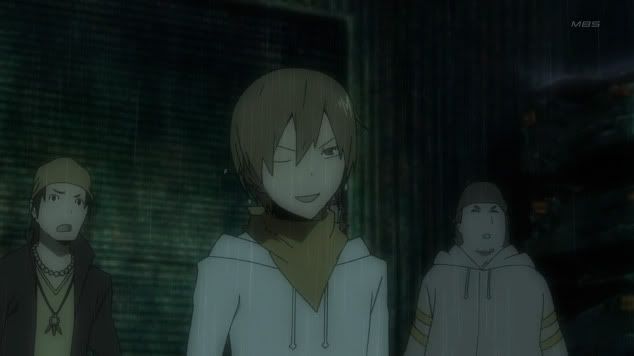 Kida Ladies, ladies, ladies! You interrupted our song!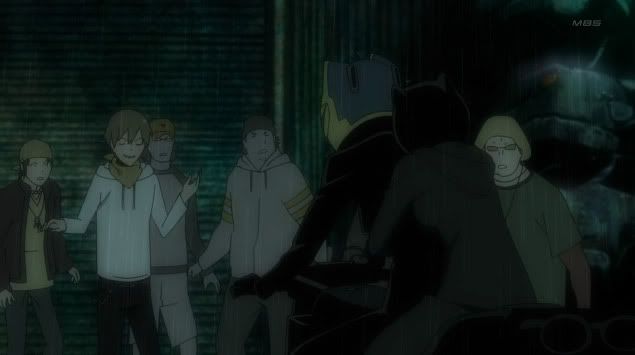 Kida: That's just... not cool.
KITTY BIKER: You didn't seem to mind it when Saki did it a little while ago.
Kida: Tch. Well anyway, you ladies aren't going anywhere.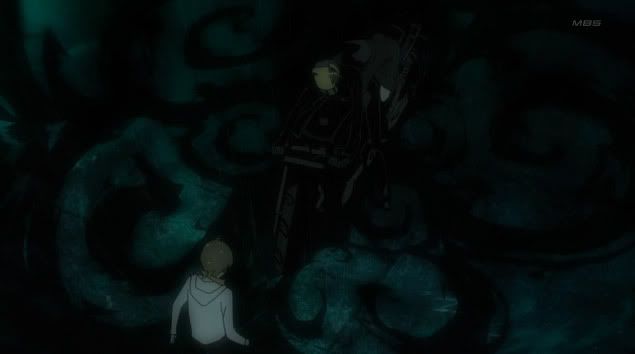 KITTY BIKER: Oh? Please tell that to my AWESOME SHADOW POWERS.
Kida: Oh shit!
KITTY BIKER: I SUMMON...



KITTY BIKER: DONNCHADH! My super cool shadow horse!
Kida: Oh my god!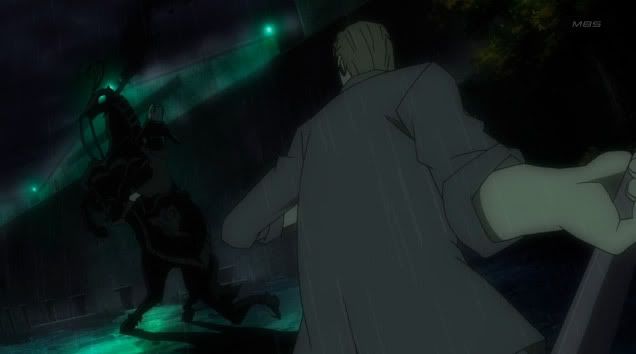 KITTY BIKER: AHAHAHAHA! AWAY, DONNCHADH! AWAY!
Yellow Loser: Not if I can help it! *throws pipe*
Anri: BITCHES AND WHORES DON'T KNOW ABOUT MY AWESOME SAIKA SLASHING ACTION!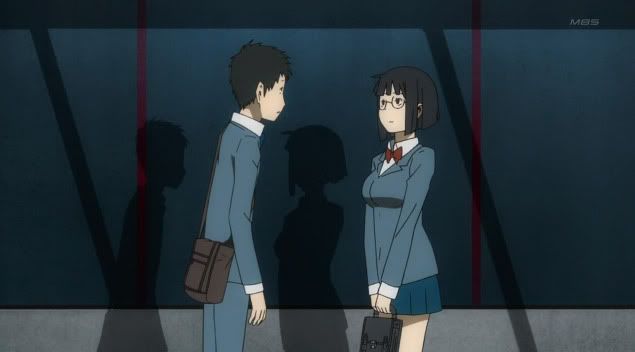 Mikado: Hey Anri! How are you doing?
Anri: I don't want to hear your poem.
Mikado: I wasn't... But... Seriously, I was not going to... Oh, whatever...
Anri: Where's Kida?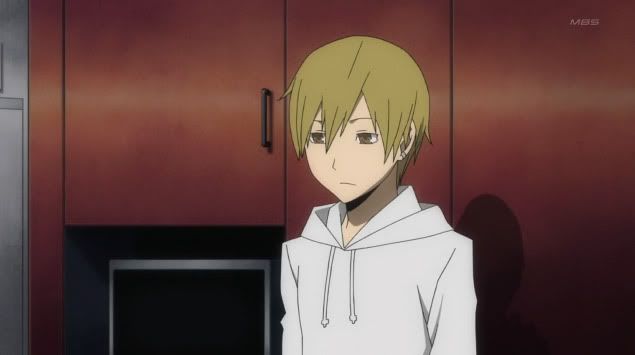 Kida: You know, I must be sadistic, because every time I see you I feel sick inside.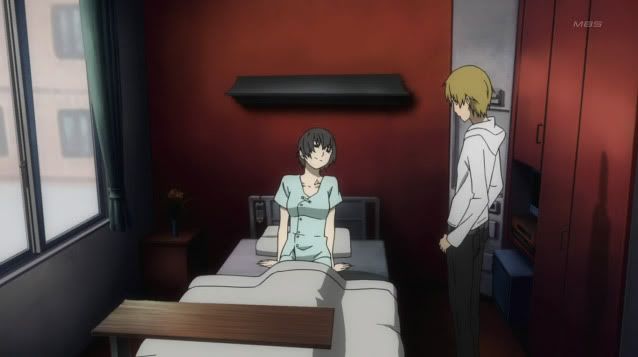 Saki: We call that guilt.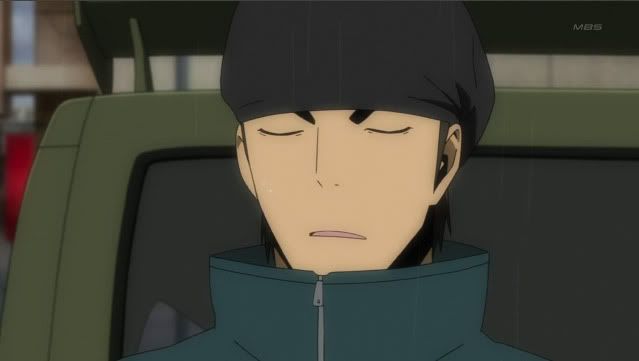 Kyohei: 2... 1... Ready of not! Here I come!
Kida: Hey guys.
Kyohei: Goddammit, you've ruined our game of hide and seek!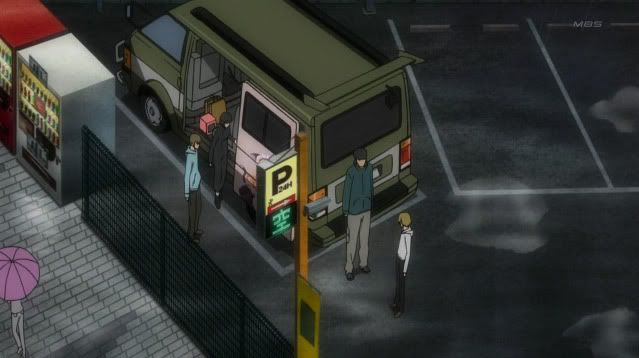 Kida: H-Hide and seek? CAN I PLAY?

(And he did. And it was the greatest game EVER.)

Next time, on Durarara!!: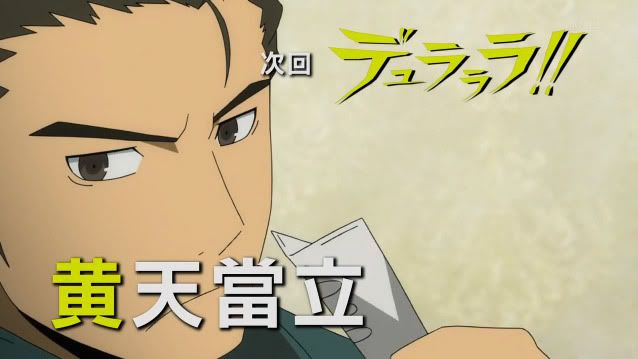 HATLESS KYOHEI!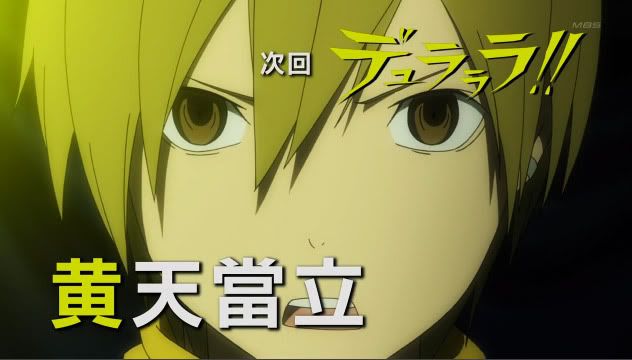 Angry Kida!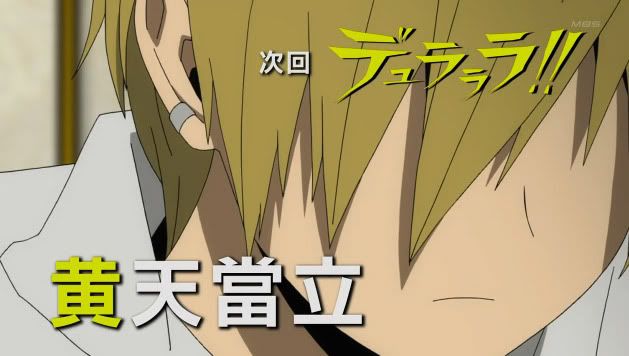 Moping Kida!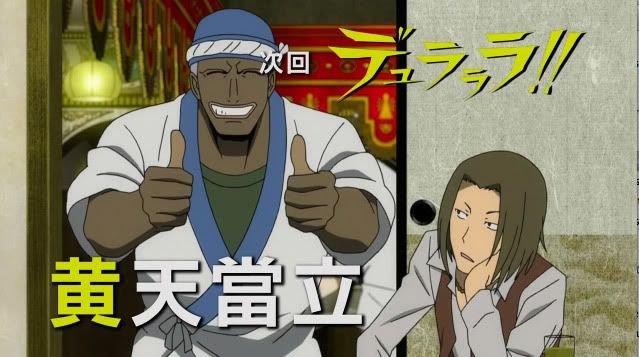 And lots of fun times with Simon!

All this and more, on next week's Durarara!!

If I ever get a horse I'm going to name it Donnchadh. Does Celty's horse actually have a name?