Second Round! I hope to get two of these done a day until I catch up! So the week will be pretty full of me spamming with this stuff.

56 images, worksafe except for copious swearing.


LAST TIME, ON DURARARA!!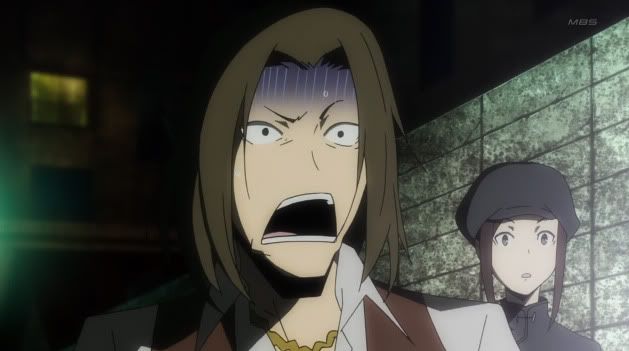 Togusa: M-MY CAR!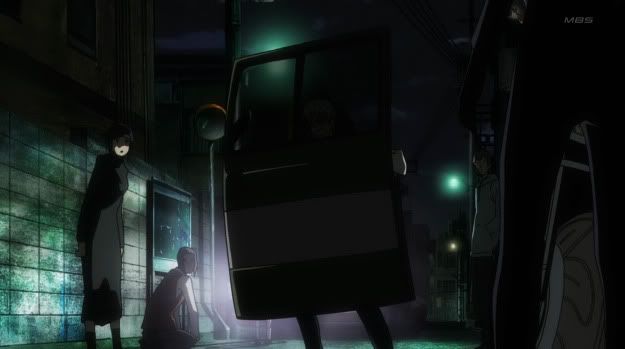 Shizuo: SHA-BAM! Car doors make fantastic battering rams!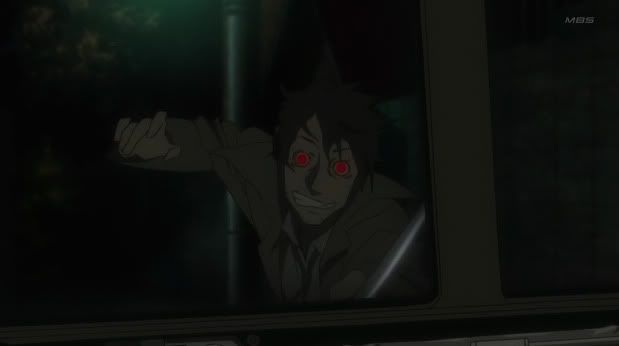 Detective Benny: SO NOT POSSESSED!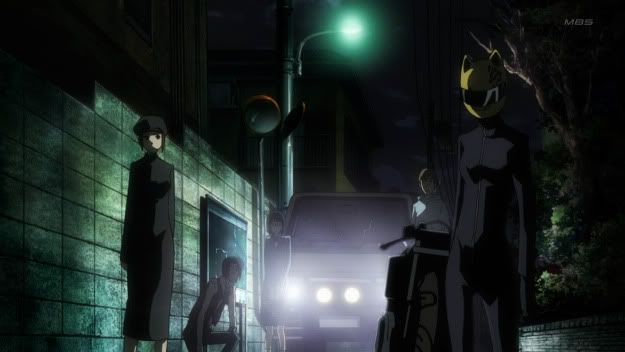 *CRUNCH!*
Everyone: OOOO, ouch.

AND NOW, THE THRILLING CONCLUSION!!!!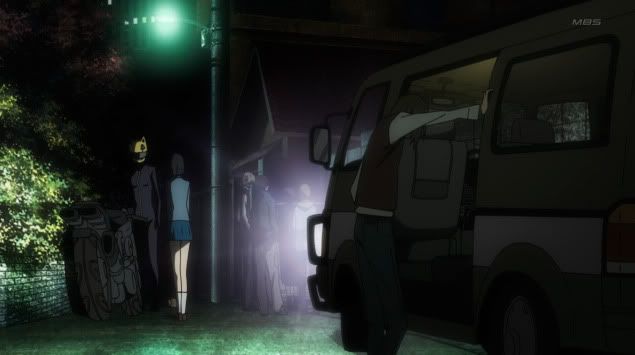 Shizuo: So I think he's out. At least for a while.
KITTY BIKER: I'll take Anri home, I guess.



Anri: So I hear you have no head.
KITTY BIKER: Uh, yeah.
Anri: Huh. The world is a strange place.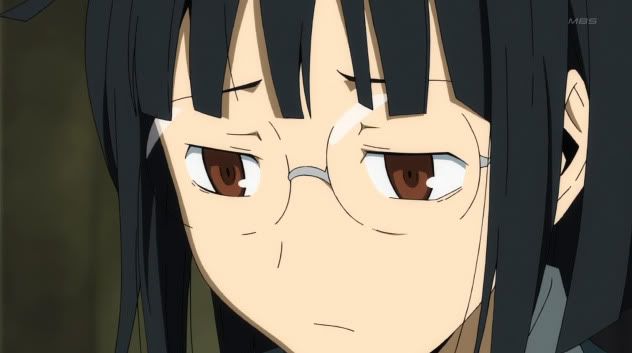 Anri: Today was strange. I don't know if I'll be able to get to slee—
*DING DONG*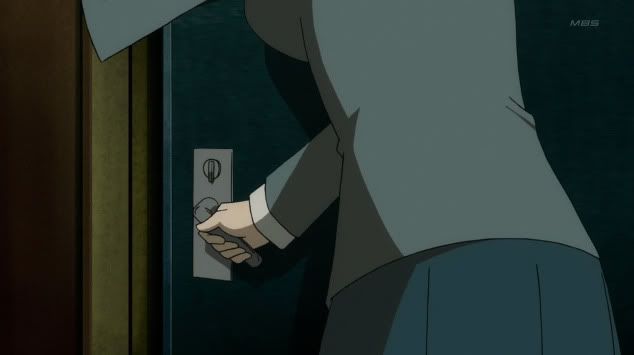 Anri: Oh! Someone is at the door! Hmmm... I don't know them, I ought to open it up for them. I mean, it's only almost midnight.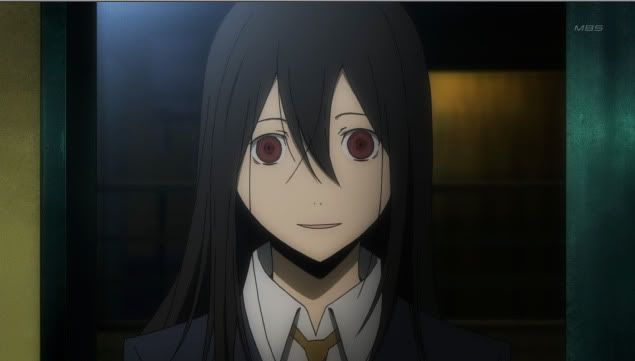 The Creepy One: Hey there, girlfriend.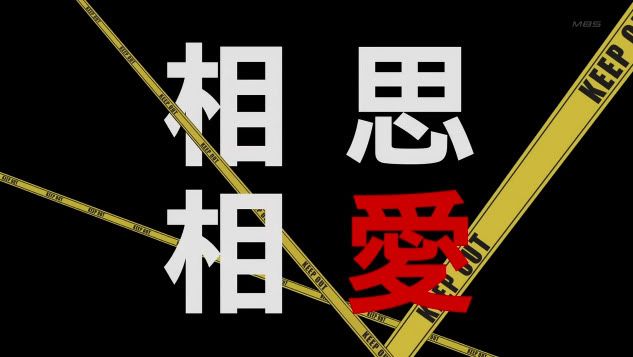 Durarara!! Episode 16: MUTUAL LOVE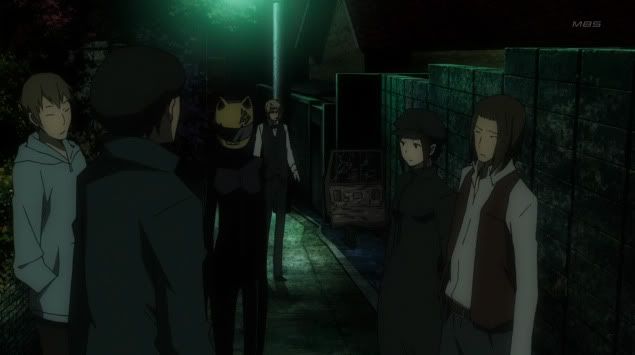 Shizuo: Well I'm out of here. Sorry about destroying your car door, man.
Togusa: APOLOGIES WON'T FIX MY CAR.
Erika: Shizuo, he's...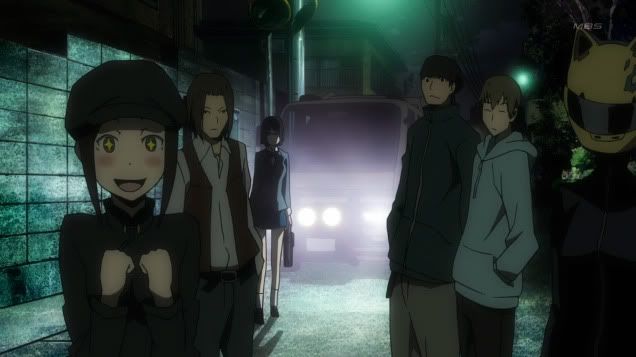 Erika: Sort of dreamy, you know?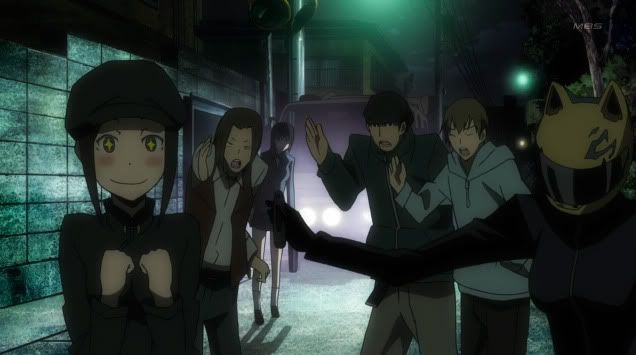 Everyone: NO.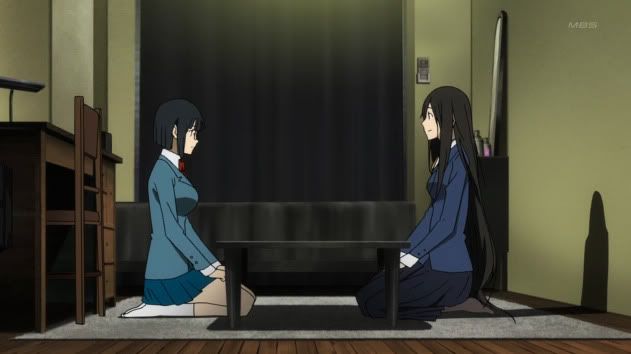 Anri: So I've let you into my home for no good reason. Why did you come by here?
The Creepy One: To tell you a story.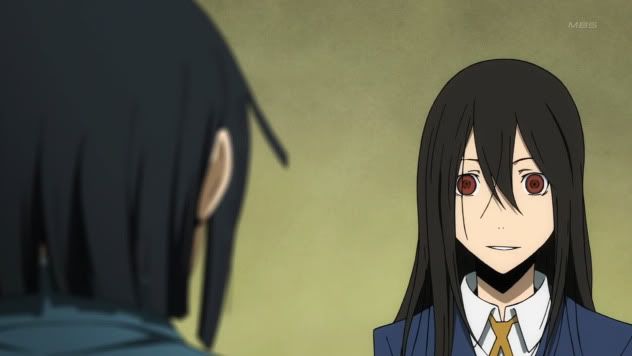 The Creepy One: Once upon a time, in a kingdom really, really close by, there lived a princess.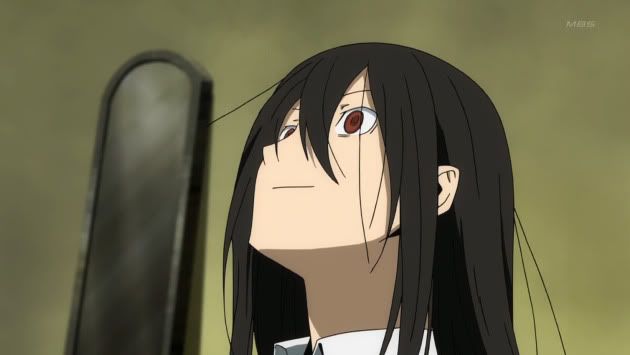 The Creepy One: She was the most beautiful princess. EVER. She liked reading, chocolate, long walks on the beach, cute teddy bears, and homemade chili.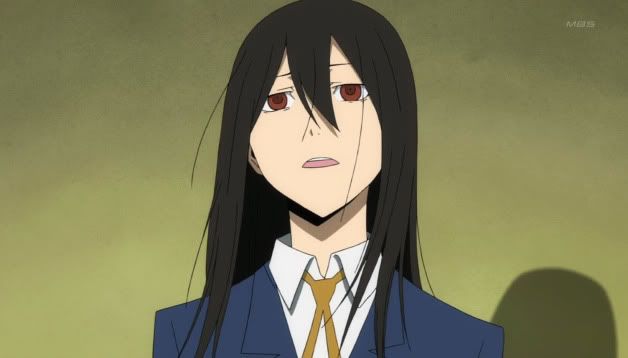 The Creepy One: But her heart longed for her one true love.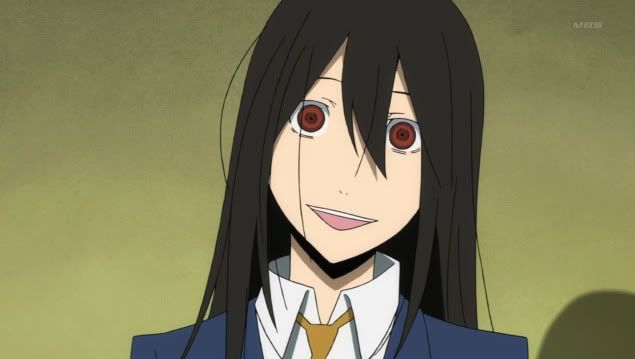 The Creepy One: And do you know who her true love was? Do you?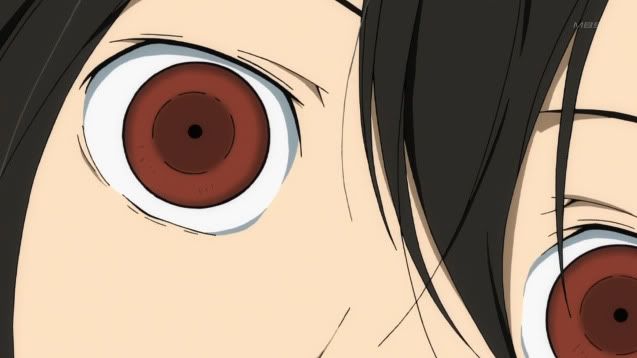 The Creepy One: DO YOUUUUU?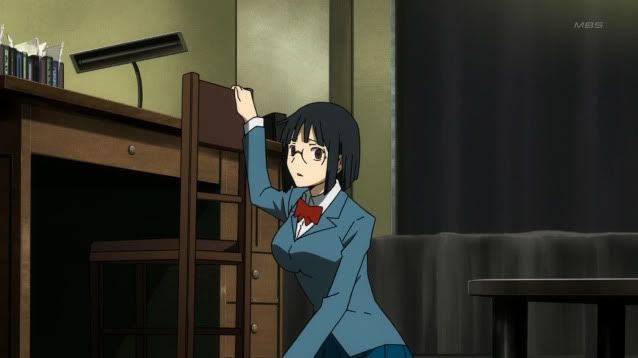 Anri: Um, no? I'm starting to think letting you into my apartment was not a good idea.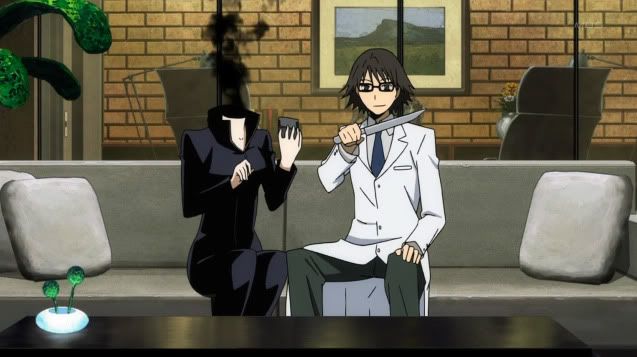 Shinra: Celty, what is this?
KITTY BIKER: OMG OMG OMG DON'T TOUCH THAT IT'S CURSED I DON'T WANT YOU TO BE CURSED!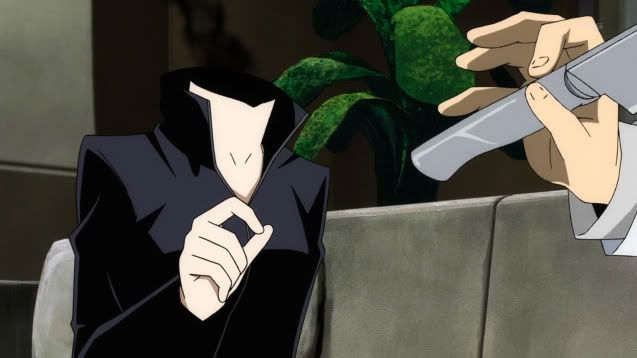 Shinra: Look, I'm fine. I'm not cursed. This knife can't curse you.
KITTY BIKER: O-oh...
Shinra Who told you it would?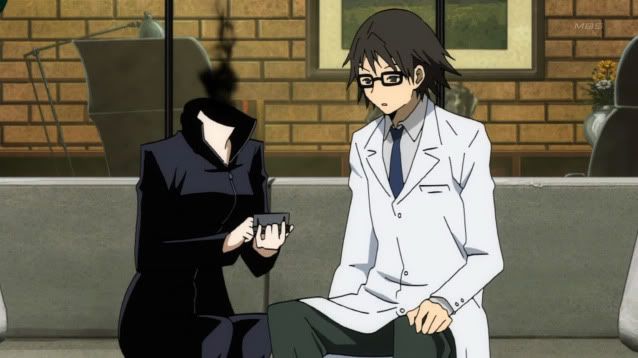 KITTY BIKER: ...The internet.
Shinra: Why do you believe everything you read on the internet?
KITTY BIKER: HEY THAT'S RIGHT! THE INTERNET! I CAN FIND OUT MORE ABOUT THIS KNIFE THERE!
Shinra: *Sigh*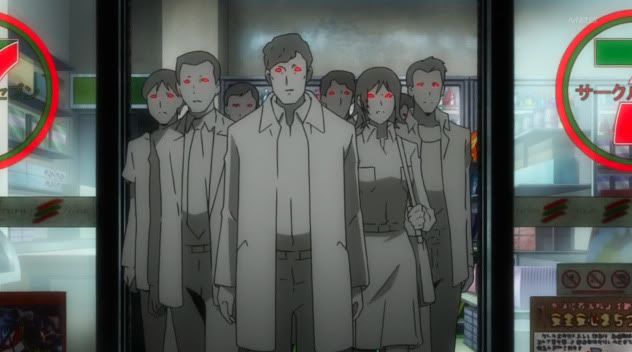 ZOMBIE APOCALYPSE! ZOMBIE APOCALYPSE!!!!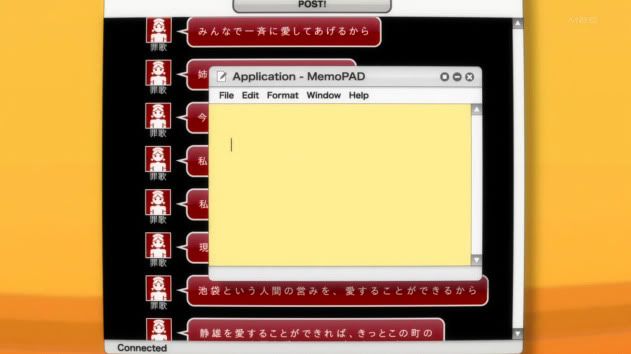 KITTY BIKER: Hey look, that crazy person is back in the chat room! Saying some crazy shit too...



DURARARARARARARARA!! DURARARARARARARARA!!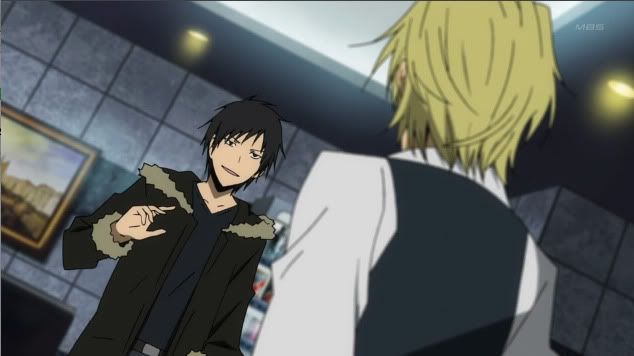 Izaya: Hey Shizu-chan, coming over for a sweet late-night rendezvous with me?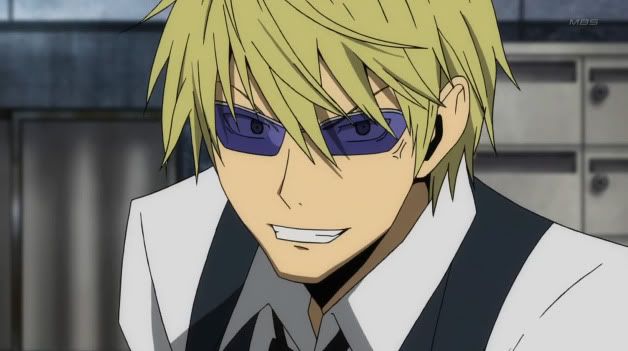 Shizuo: That sickens and disturbs me on so many levels.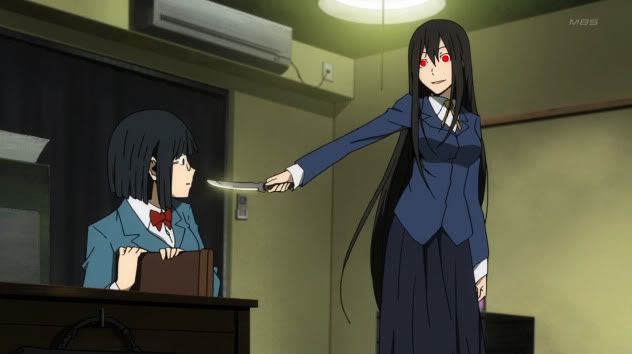 The Creepy One: Her true love— MY true love is Creepy Teacher!!
Anri: Ahh... that's... nice? You too really... fit each other.



The Creepy One: ...........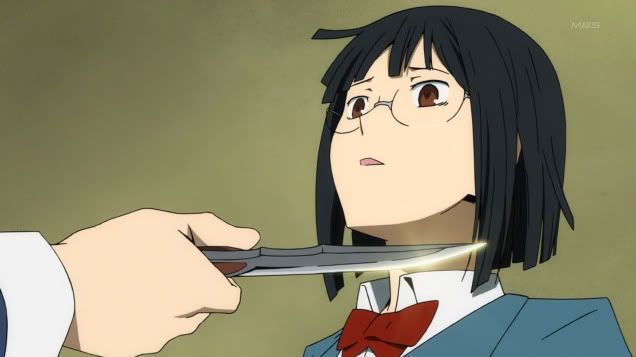 The Creepy One: BUT!!! He seems to have his eyes set on YOU. So if I get rid of YOU...
Anri: Hey! It's not my fault that he has an age limit! The man is a pedophile!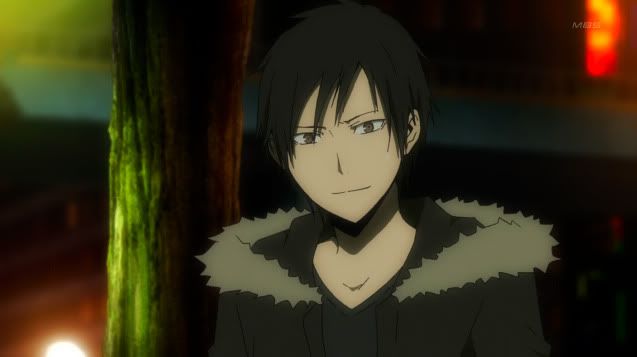 Izaya: I don't understand why you wanted to go to a public place, Shizu-chan. My apartment is so much more... comfortable.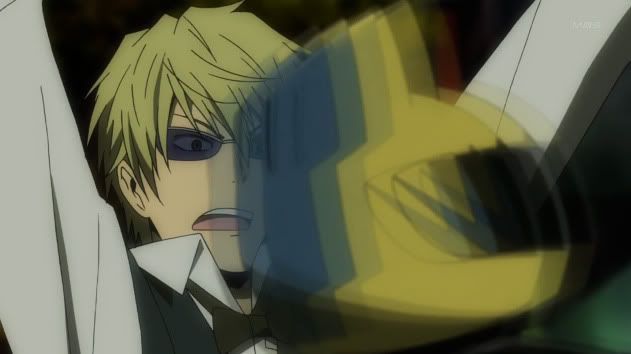 Shizuo: I can't wield a safety strip in ther— Celty?
KITTY BIKER: Vroom vroom bitches!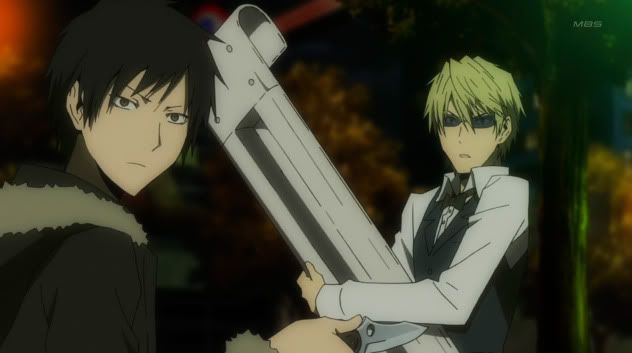 KITTY BIKER: Shizuo, there's a crazy in that chat room and it's somehow turning great masses of people into knife-wielding zombies. I NEED YOUR HELP.

*KNOCK KNOCK*


The Creepy One: CREEPY TEACHER!
Creepy Teacher: WAAAGHHHH!! TOO OLD!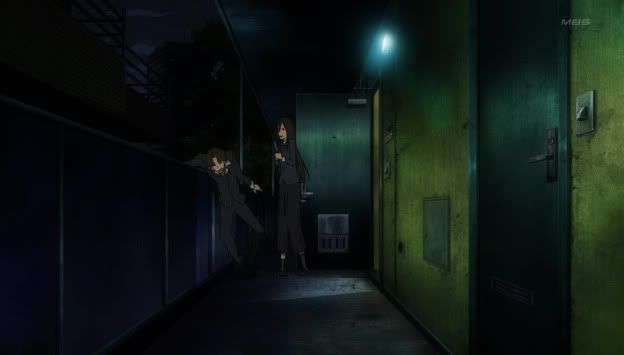 Creepy Teacher: I gotta get out of here!
The Creepy One: W-wait up! Sorry Anri, I have a man to chase. But you can spend some time with my zombie friends!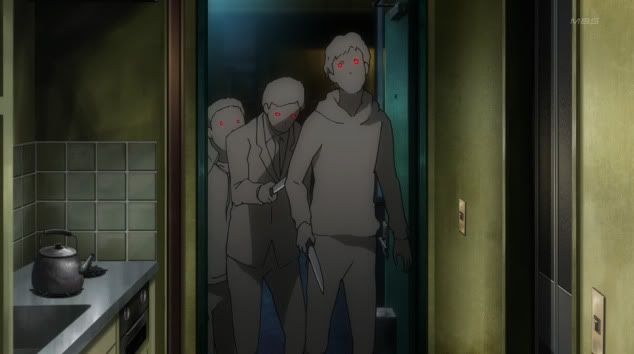 Zombies: Braaaainnnsss!!!! BRAAAIINNSSS!!!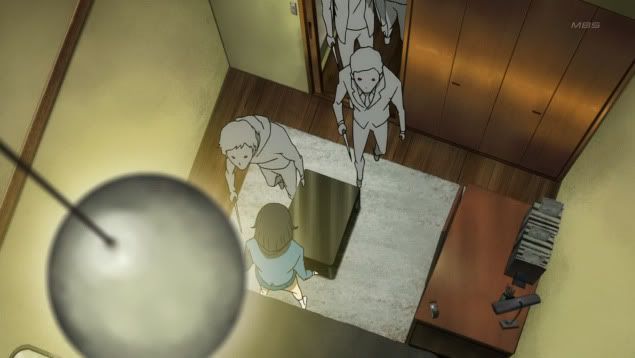 Zombies: BRAAAAIIINNNSSS! And I wouldn't say no to your virginity.
Anri: Oh jesus christ.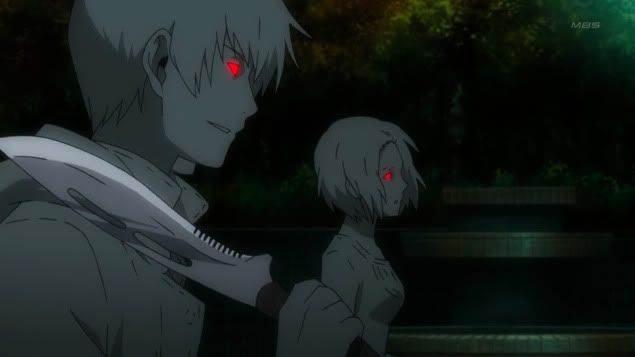 ZOMBIE APOCALYPSE!!!!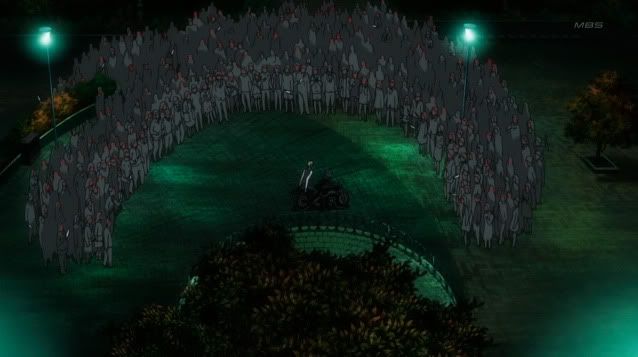 Shizuo: I think we're surrounded.
KITTY BIKER: Strangely, we're only surrounded on three sides. We can easily run off if we want.
Shizuo: There IS that fountain thing there but you're ri— Hey, now you're just sucking the fun out of this.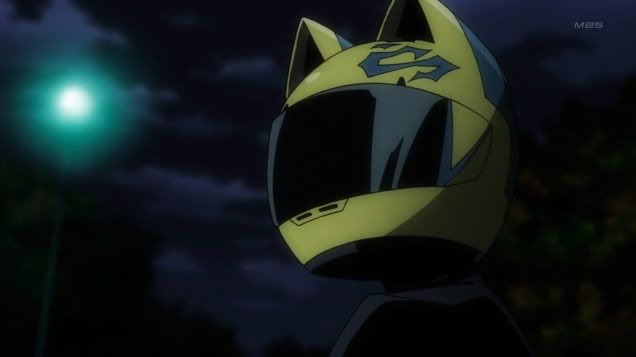 KITTY BIKER: You do what you want, but if things look bad, I'm getting us out of here. I HATE zombies. They're almost as bad as aliens.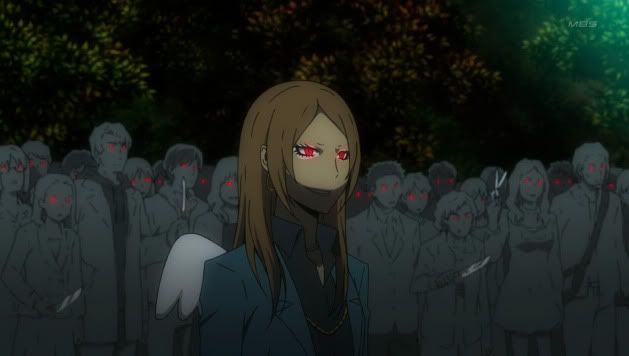 That One Girl: Shizuo. We want you.
Shizuo: Uhhh, for what?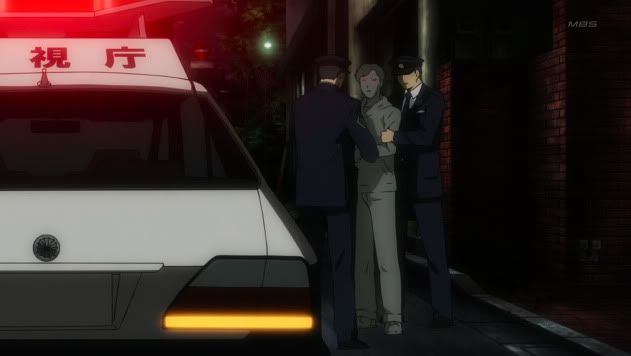 Police: I'm sorry sir, this is a strict no zombie zone.
Zombie: Blarrgghhh, braaains. =(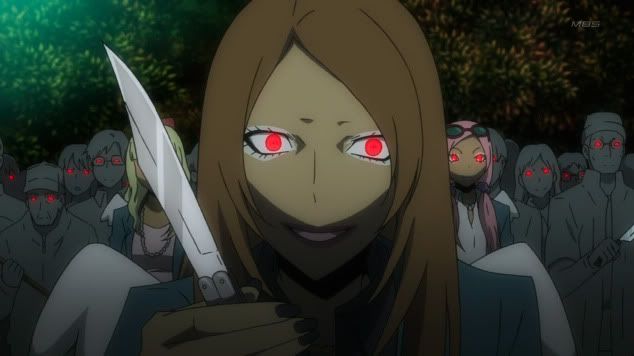 That One Girl: Everyone says you're the cutest guy in Ikebukuro. And I deserve the best.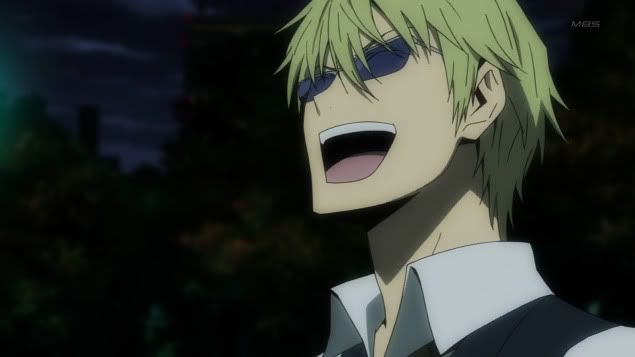 Shizuo: AHAHAHAHAHA OH THIS IS GREAT!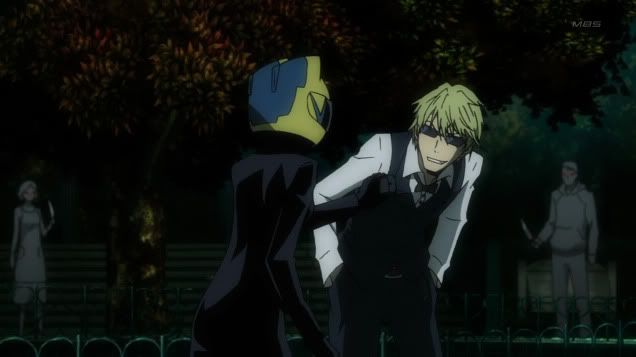 KITTY BIKER: Shizuo...
Shizuo: You guys really are zombies, aren't you? I mean, you just died a couple episodes ago!
That One Girl: W-WE GOT BETTER.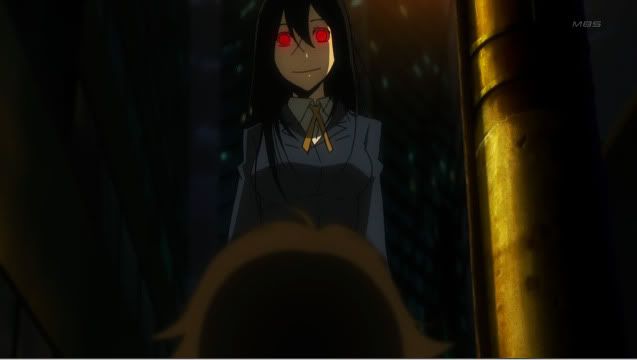 The Creepy One: Just admit that we're meant to be, and you'll be safe, Creepy Teacher.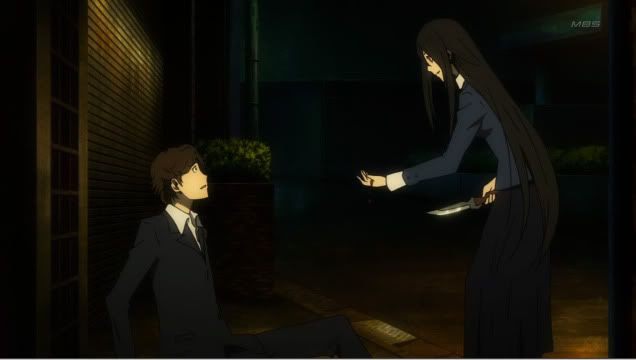 The Creepy One: Let's form a blood pact!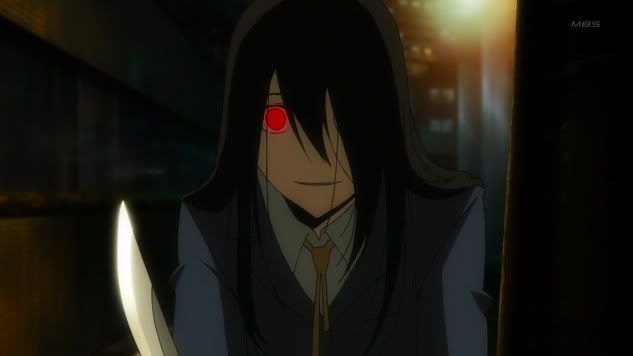 The Creepy One: Then we'll be together... forever...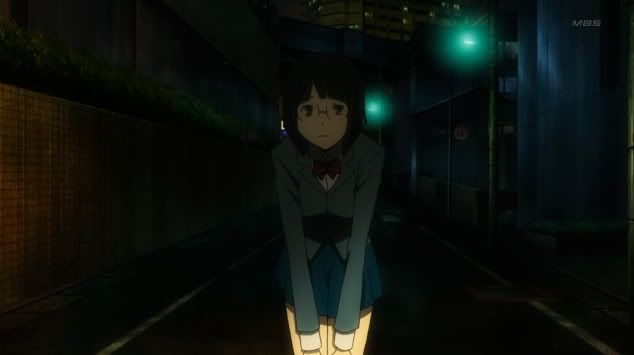 Anri: Oh, I see. I get it now.
The Creepy One: Get what?
Anri: I know your true identity.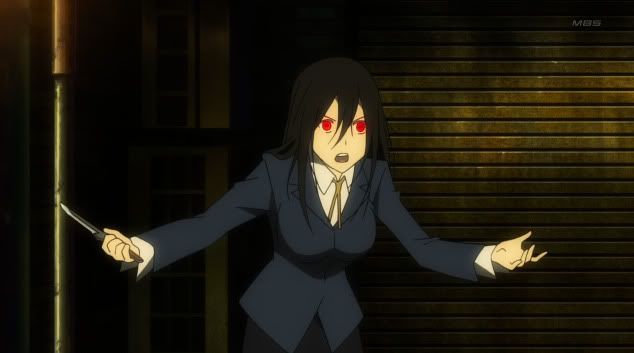 The Creepy One: What? What do you mean?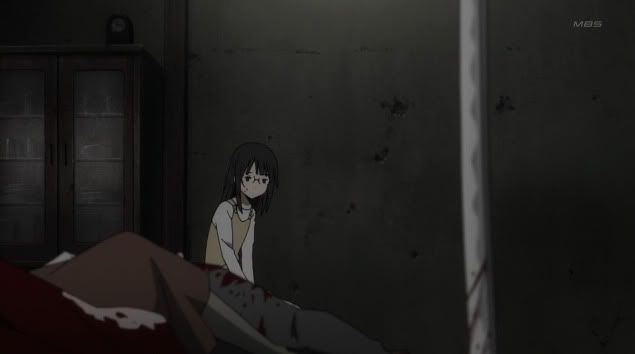 Anri: You may seem violent and crazy, but look at the goddamn flashback. I think I might have slaughtered my parents. How's that for crazy?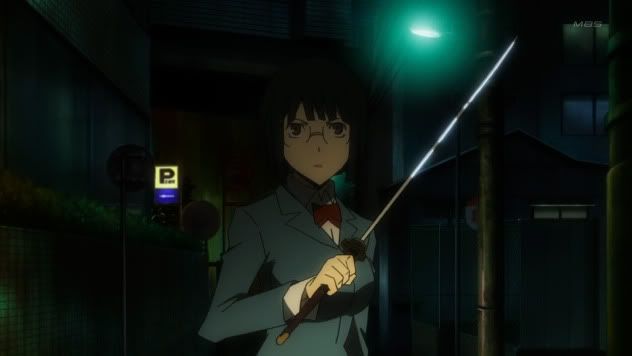 Anri: I can also magically hide a katana in my sleeve. Crazy.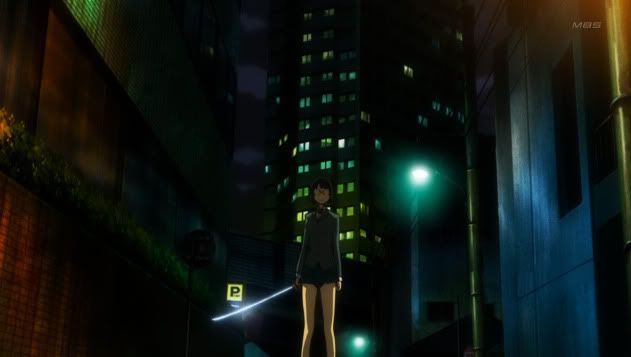 Anri: So I'm ready for you know, The Creepy One. Or should I say... WITCHY WITCH?

Next Time, on Durarara!!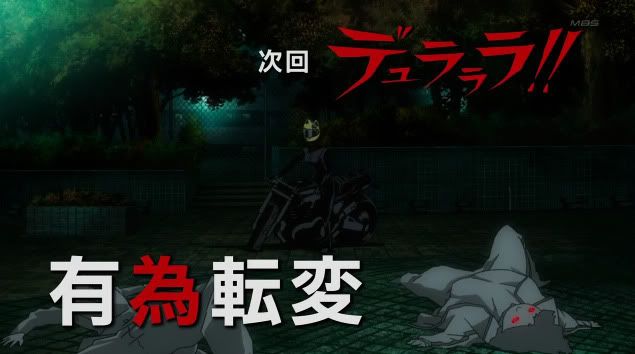 Dead Zombies?!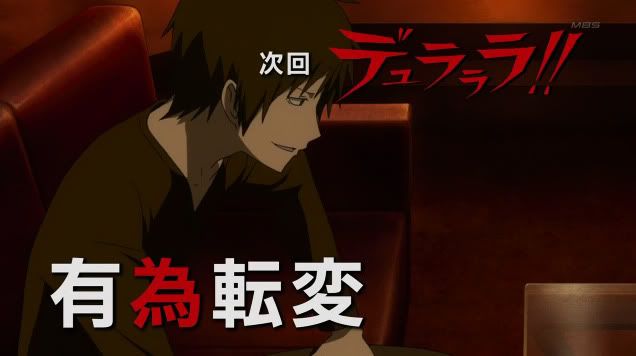 Izaya Contemplates Life!

All this and more, on the next episode of Durarara!!