BACK ON THE SCREENCAPPING TRAIN! TOOT TOOT!

50 images, totally worksafe.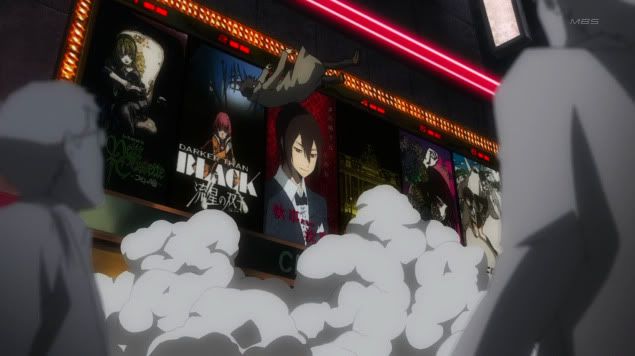 Detective Benny: Life is hard. I work my butt off investigating the most heinous crimes, and what do I get in return? Beaten with a lamp post. *Sigh* Oh hey, the Darker than Black second season is out...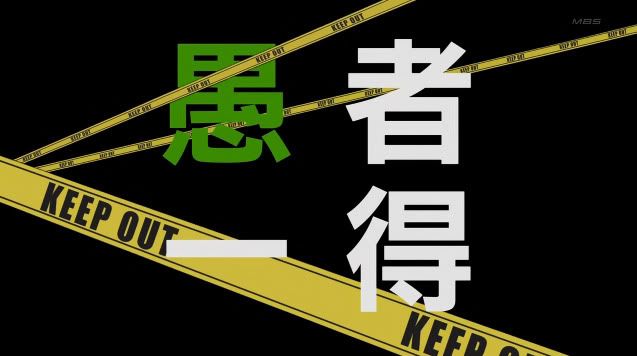 DURARARA!! EPISODE 15: A FOOL MAY GIVE GOOD COUNSEL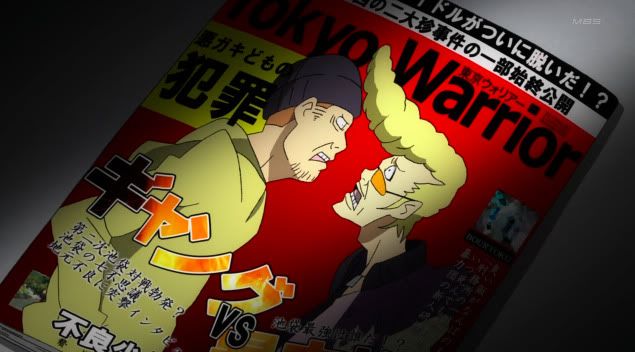 Detective Benny: So I may be a skilled detective, but that doesn't always pay the bills, so I incorporate my razor-sharp skills in my secondary job... being an investigative reporter!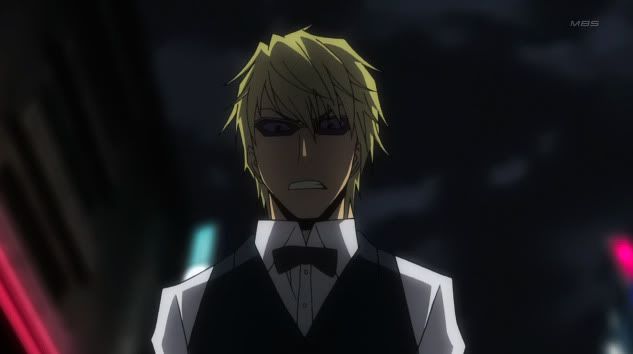 Detective Benny: Anyway, where was I? Oh yes! This guy here, Shizuo was starting to beat the crap out of me.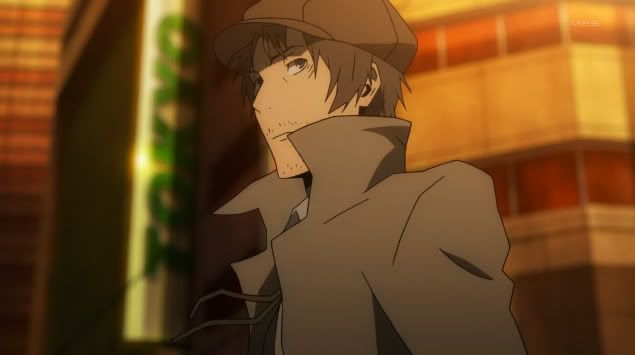 Detective Benny: But these things come with the territory when you're... A SUPER DETECTIVE LIKE ME.



Simon: HELLO!!! WHAT IS THAT? INFORMATION ABOUT SHIZUO-CHAN? OKAY!!! HE IS MY FRIEND!!!! A VERY NICE GUY!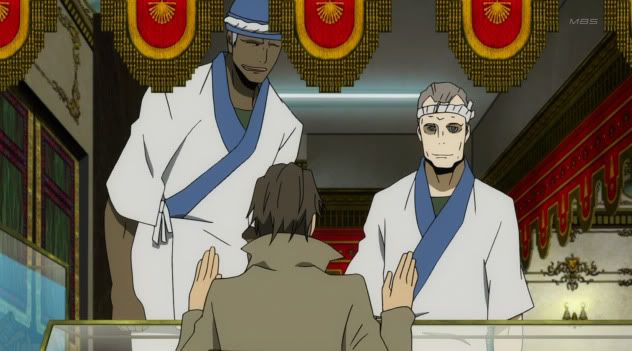 Detective Benny: ...well that nice guy tried to kill me the other day. I'm just saying.
Simon: OH HO HO HE'S JUST PLAYING.
Detective Benny: You people are really weird.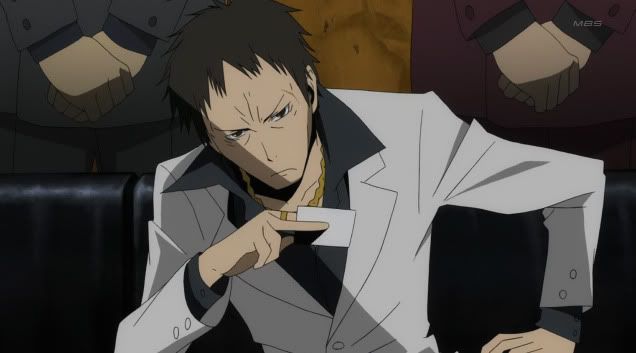 Gangster Billy: Shizuo, huh?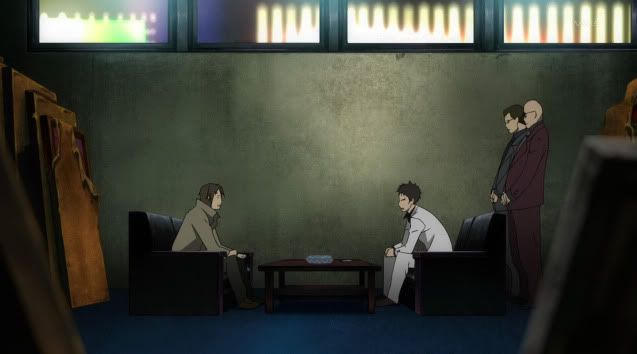 Detective Benny: Yeah, I want to write an article on him, but he doesn't... well, he doesn't like to talk.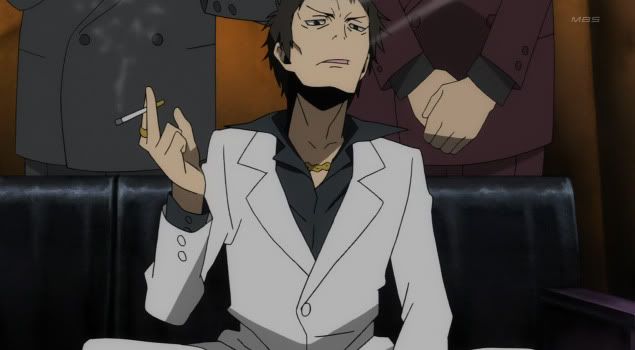 Gangster BIlly: That guy... honestly... he's well... man... I think you're better off asking Izaya.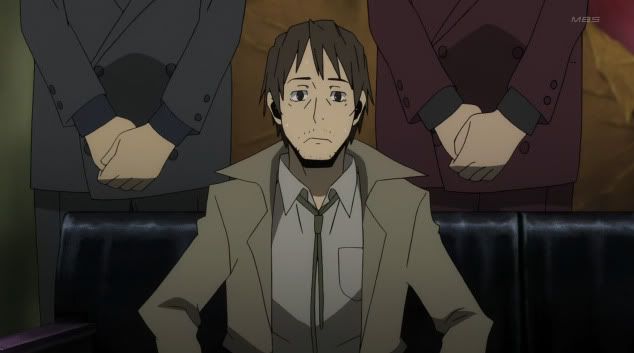 Detective Benny: Uh.. Okay.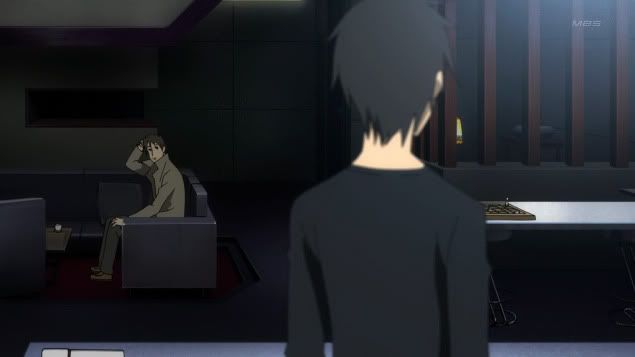 Detective Benny: So that's when he said I should come to you.
Izaya: Well, he's right! I would say I'm the most knowledgeable about Shizu-chan here in town!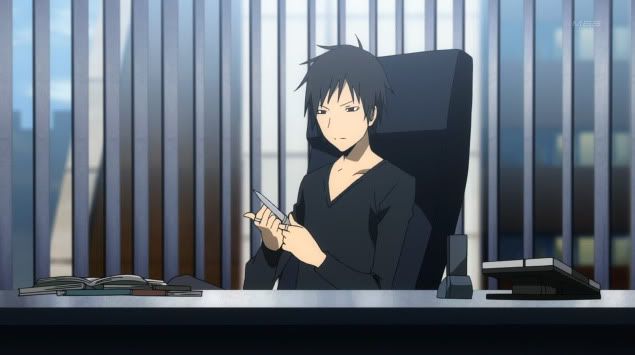 Izaya: Oh, hang on a second, I have a hangnail I need to take care of. I don't want it to get infected!! Ah, there we go. Oh wait! What time is it?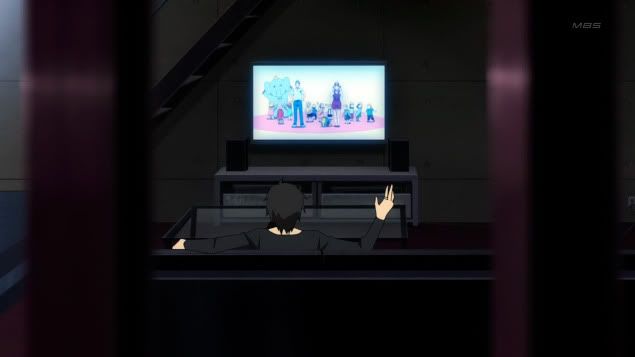 Izaya: Sorry, it's time for Ele-chan's Exercise Hour. I need to get my workout in!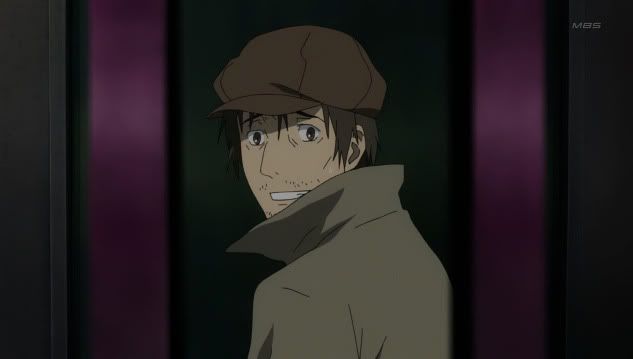 Detective Benny: Uh... yeah, okay... >_>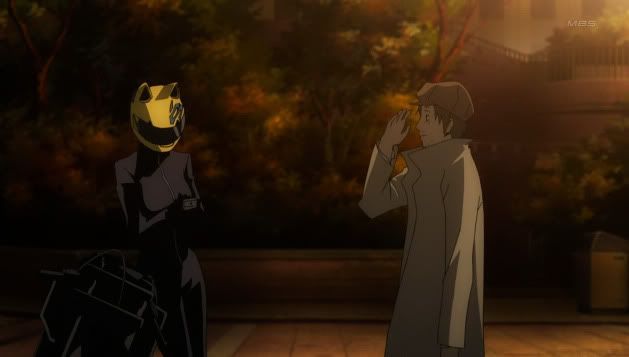 Detective Benny: Hi... there... I'm asking around about...
KITTY BIKER: About Shizuo, right?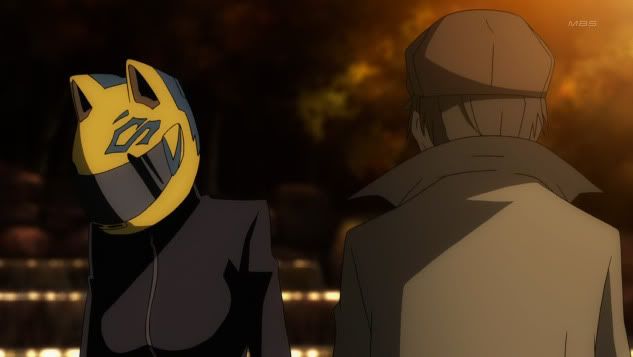 KITTY BIKER: Word sorta gets around here.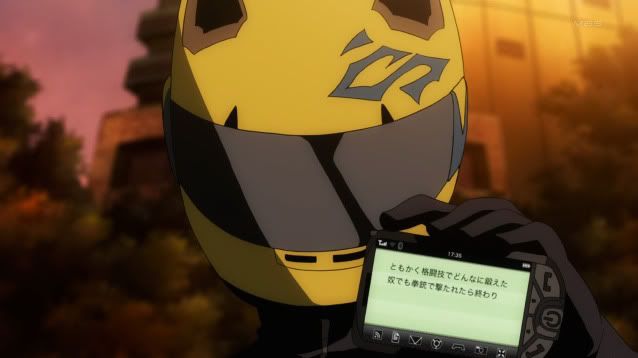 KITTY BIKER: So, what would you like to know?
Detective Benny: Well, to start... what kind of person is he? What is his relation to you?



KITTY BIKER: Shizuo is a nice person, he just has a bit of a temper. He's really interesting to hang around, there's never a dull moment with him.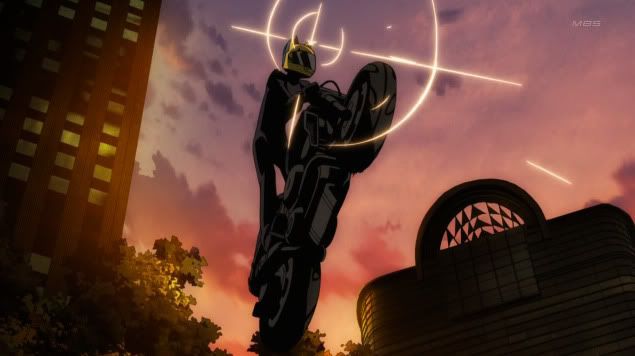 KITTY BIKER: Oh no! Look at the time! Shinra asked me to get groceries! Talk to you later!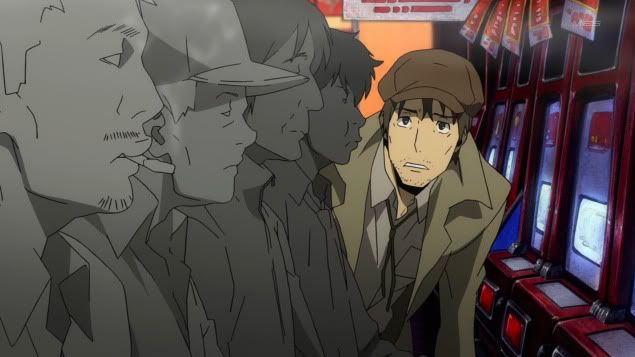 Detective Benny: Hi guys, can you tell me about... Hello? Hello? HEY! ARE YOU PAYING ATTENTION TO ME?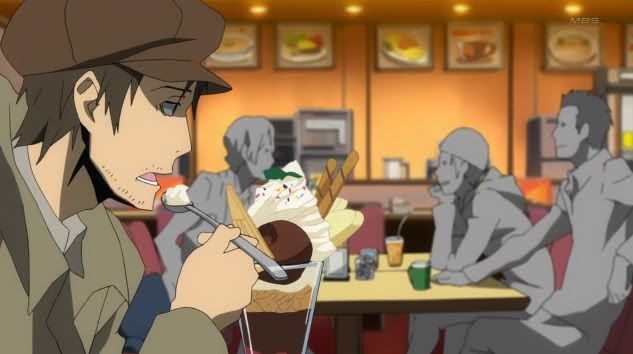 Detective Benny: ...this is delicious.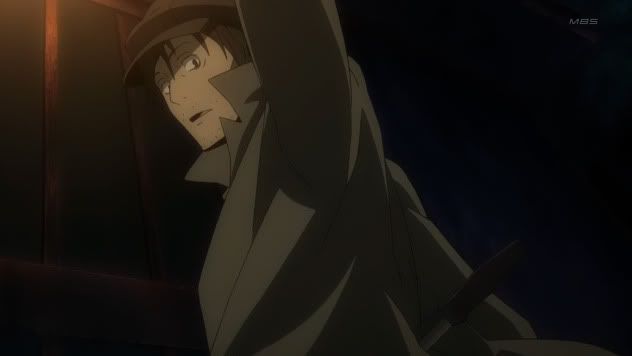 Detective Benny: So today wasn't such a good— OH MY GOD! I'VE BEEN STABBED!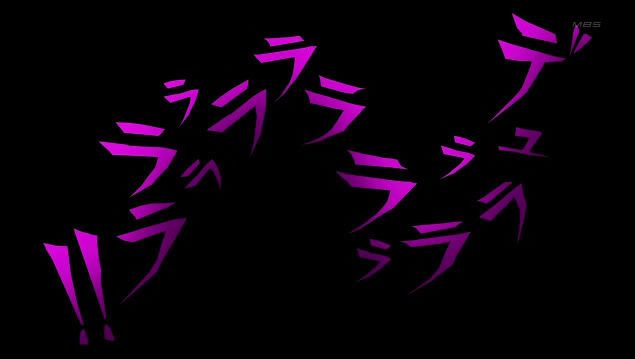 DURARARARARARARARARARARARA!!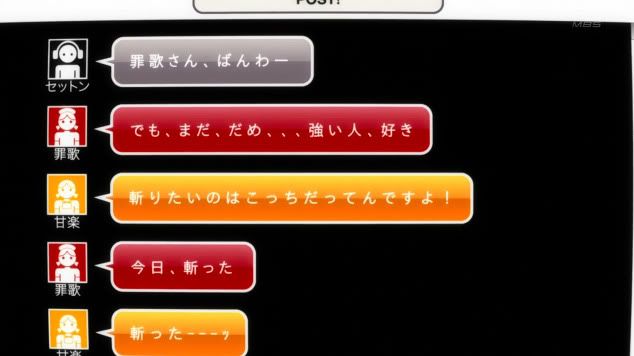 Setton: OMG OMG GUYS CHECK IT OUT THE CREEPER IS ON THE BOARD AGAIN!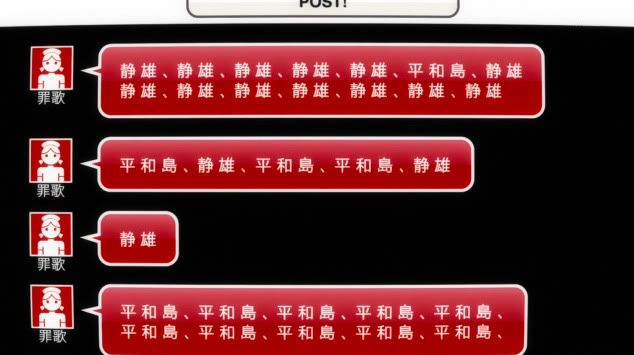 Creeper: SHIZUO SHIZUO SHIZUO SHIZUO SHIZUO SHIZUO OMGGGG *SQUEEEEEE*
Setton: GAAAAHHH!!! IT'S A FANGIRL!!!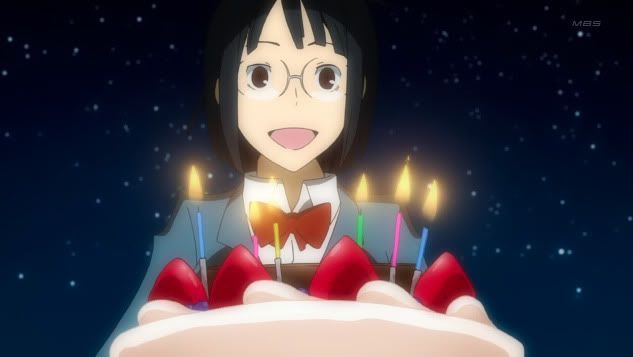 Anri: WOW THIS IS THE BEST BIRTHDAY EVER!



Anri: I just wish you two had faces and the bees weren't swarming!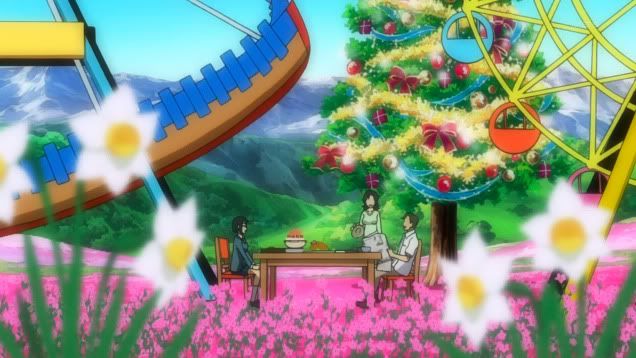 Anri's father: OH HO HO!!! Well, you can't have everything!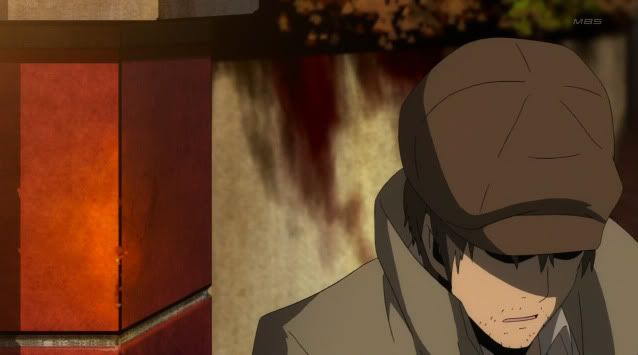 Detective Benny: It's been a tough couple days.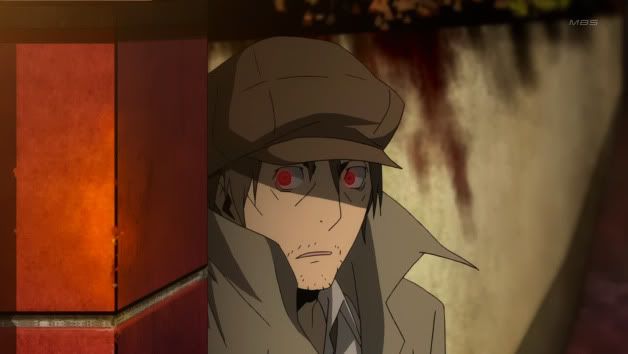 Detective Benny: BUT IT'S NOT LIKE I'M POSSESSED OR ANYTHING.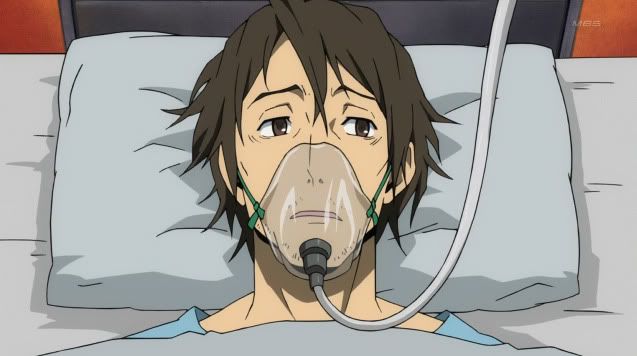 Detective Benny: A... hospital? I thought I was near that school. But I wasn't possessed.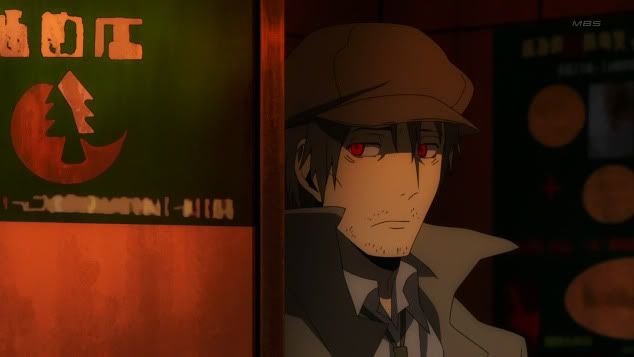 Detective Benny: Wow, it's a good thing I was able to escape that hospital. Not that I want to track down this Anri girl and kill her or anything. I'm not possessed.



Shizuo: Let's go to Sunshine City.
KITTY BIKER: No.
Shizuo: Let's go to Tokyo Hands.
KITTY BIKER: No.
Shizuo: ...Animate?
KITTY BIKER: No.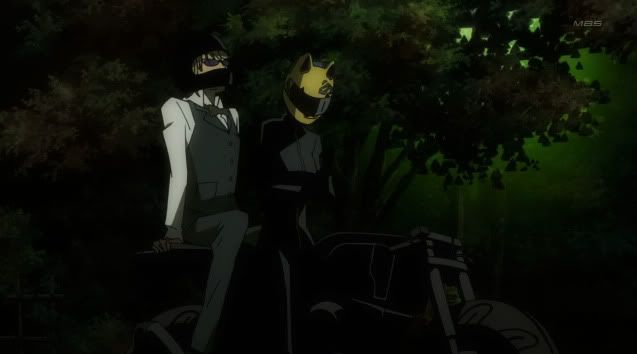 Shizuo: You're no FUUUUUNNNN.
KITTY BIKER: Sorry.



Walker: THAT'S WHERE THE VOLUME ENDS? THERE???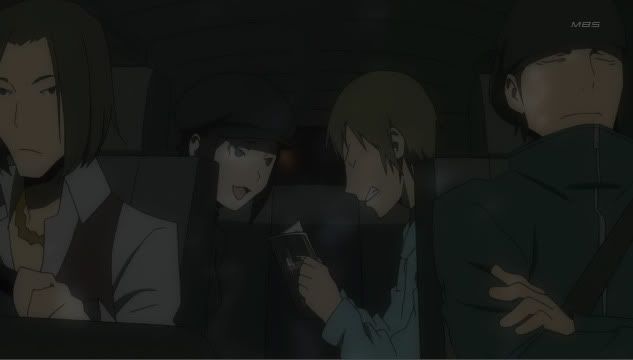 Erika: And! The mangaka went on hiatus.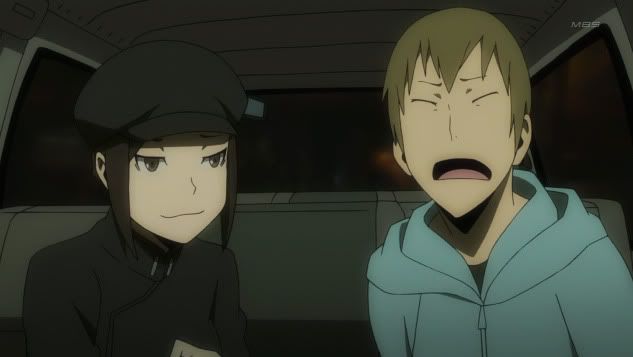 Walker: AAAAAAAHHH THE WAIT IS GOING TO KILL ME!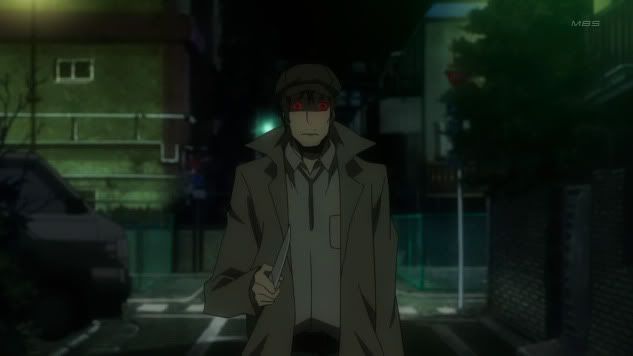 Detective Benny: Anri. I've found you. Not that I'm possessed and want to kill you or anything.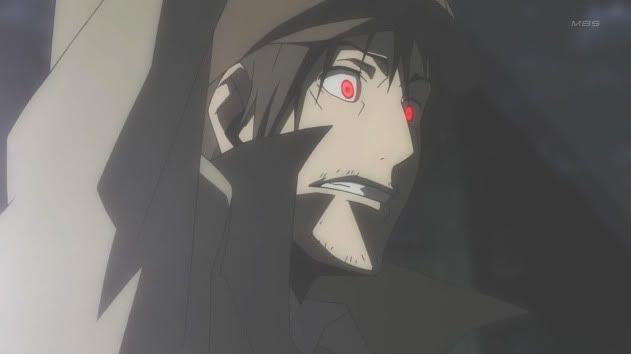 Detective Benny: I swear that I'm completely in my right mind.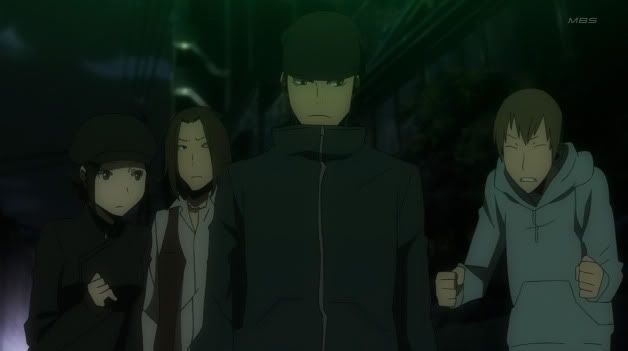 Walker: We hit him, didn't we? Then why...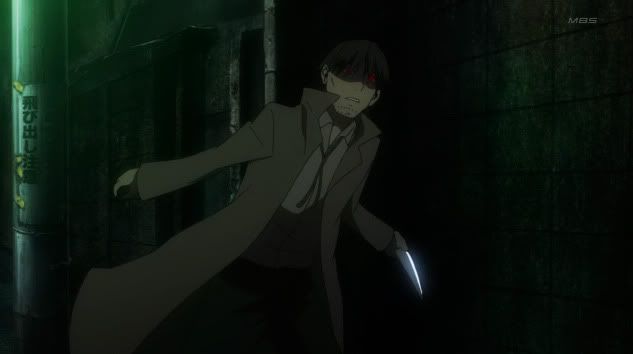 Walker: ...why is he getting back up?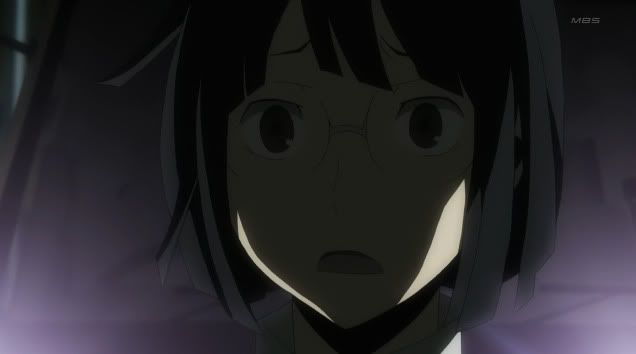 Anri: Seriously, what did I do to deserve this?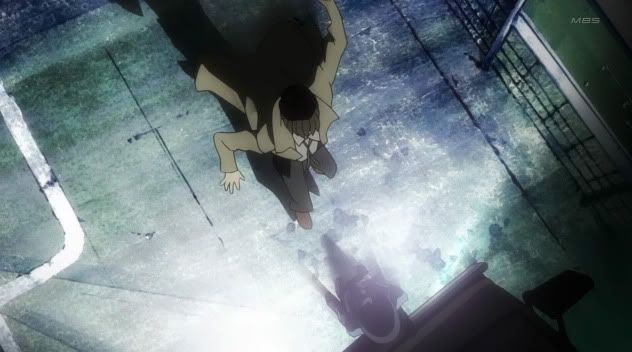 Detective Benny: TASTE THE COLD STEEL OF MY KNIFE!
KITTY BIKER: HOW ABOUT YOU EAT MY TIRE?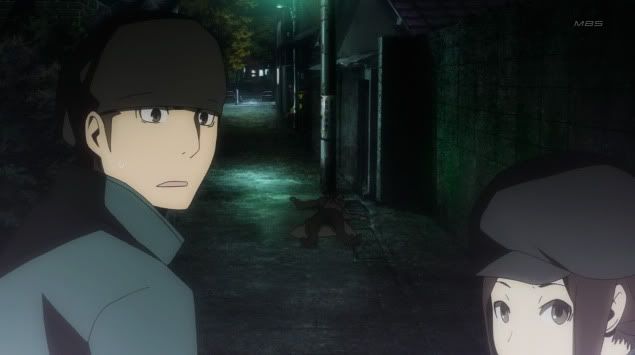 Kyohei: Whoa... does KITTY BIKER have some issue with the guy?



Detective Benny: Ta-dah! ALL BETTER! (And still not possessed!)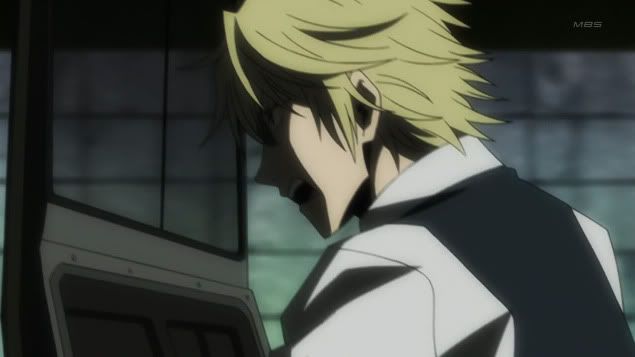 Shizuo: THEN EAT CAR DOOR!
Togusa: MY CARRRRR!!!! D=

CLIFFHANGER ENDING!!!!!!

Next week, on Durarara!!: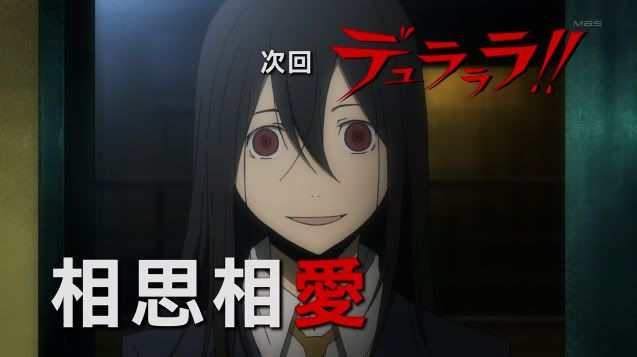 Characters that look like they might have come out of Sayonara Zetsubou-Sensei!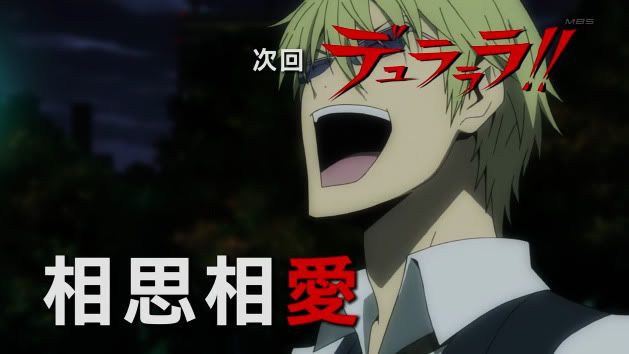 Things that are funny!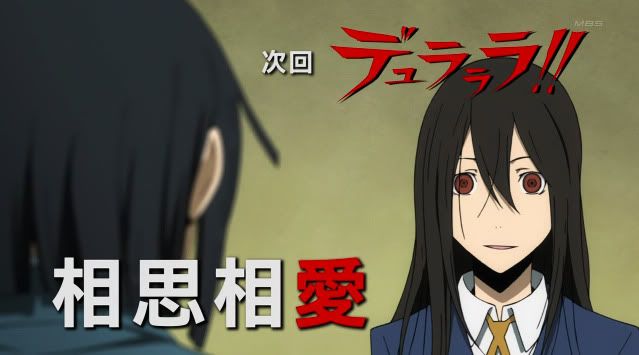 Actually a lot of that creepy character!

All this and more, on next week's Durarara!!