Short one this week!

70 pictures, spoilers through episode 14. Swearing, everyone being OOC, and a surprising lack of Doctor Who.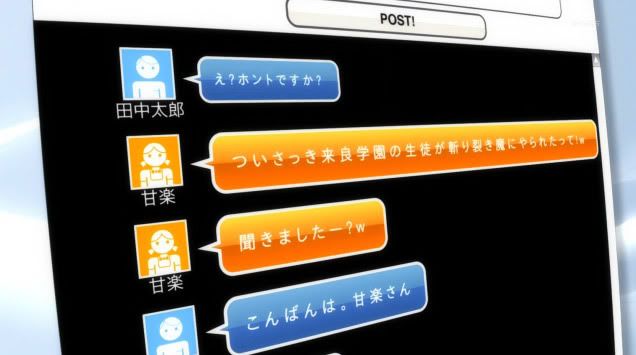 Mikado: What? The Witchy Witch has returned?
Izaya: Yeah, pretty much. They took in some big-breasted girl for questioning.



Mikado: Big-breasted? They must mean Anri!!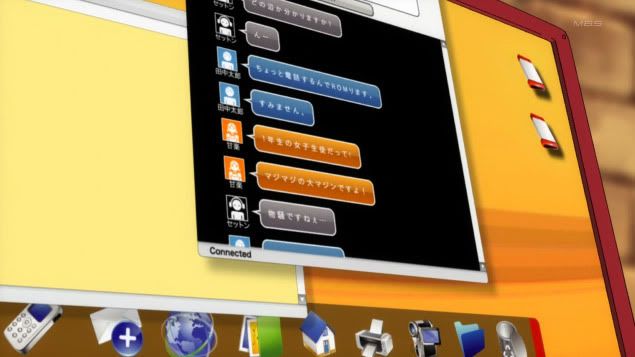 KITTY BIKER: Big-breasted? What's so good about big breasts?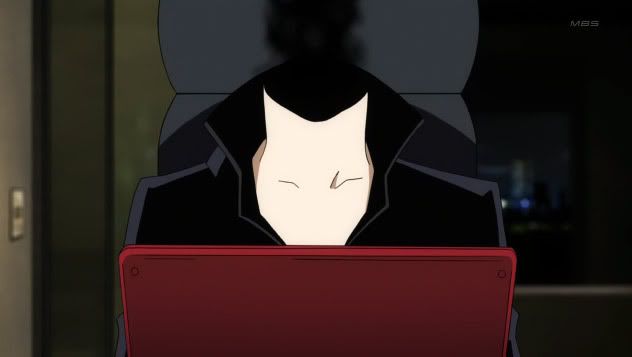 KITTY BIKER: Small breasts are fine too! Right? Right??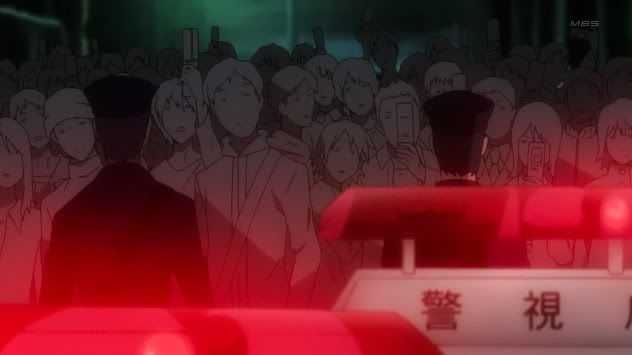 Police: This must be the work of that monster, the KITTY BIKER!
Police 2: No doubt about that!



Kida: ANRI!!! Are you alright?
Mikado: They didn't hurt you, did they?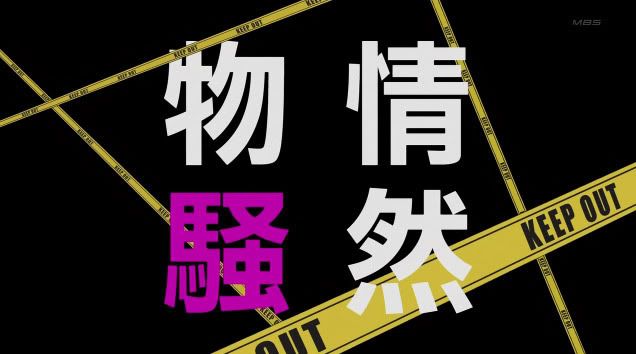 DURARARA!! EPISODE 14: PUBLIC UNREST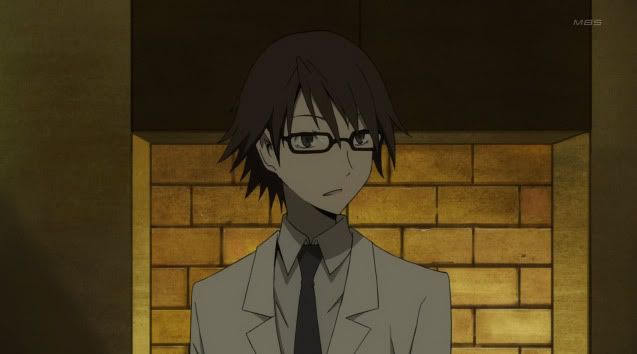 Shinra: Celty? Celty~? Wait, is that... running water?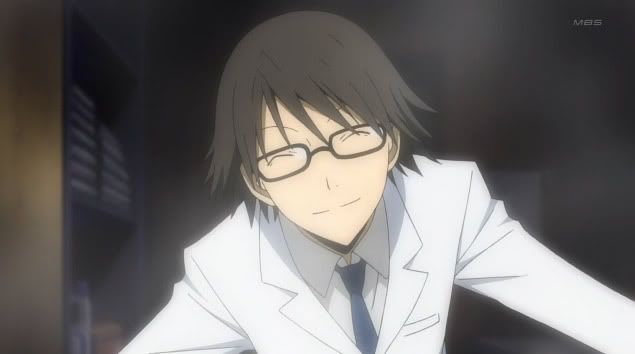 Shinra: CELTY~! YOUR PRINCE HAS RETURNED! JUMP INTO MY ARMS, SWEETIE!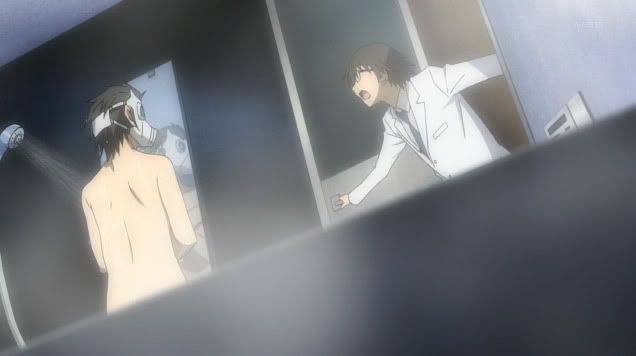 Shinra: GUH.
Shingen: Well, okay, but let me towel off first.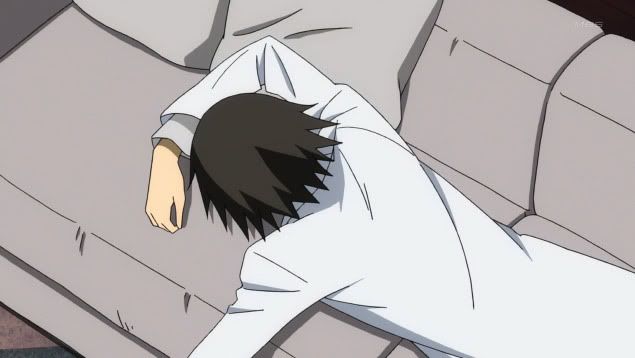 Shinra: I'll never be able to scrub that scene from my memories. D=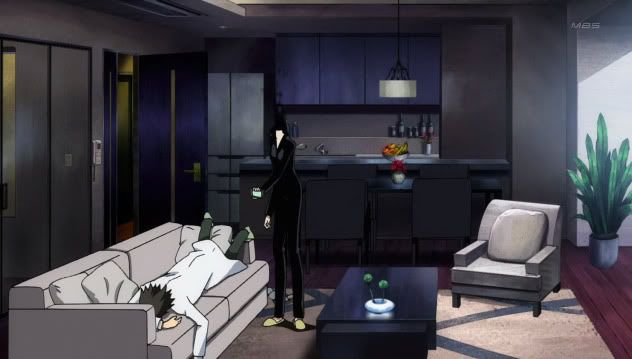 KITTY BIKER: Hey, Shinra... have you seen my lucky cat statue? It was in my room, but I can't find it. You know, it's the porcelain one.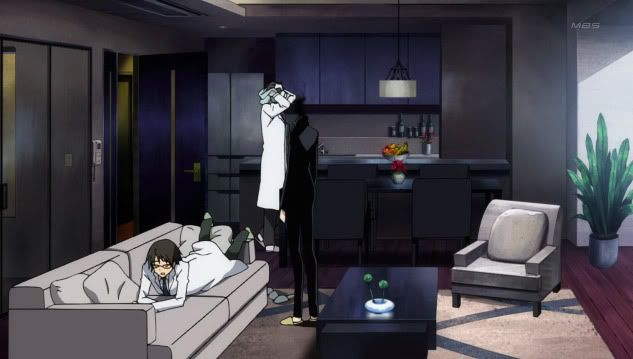 Shingen: That was a refreshing shower~
KITTY BIKER: Oh. YOU'RE here.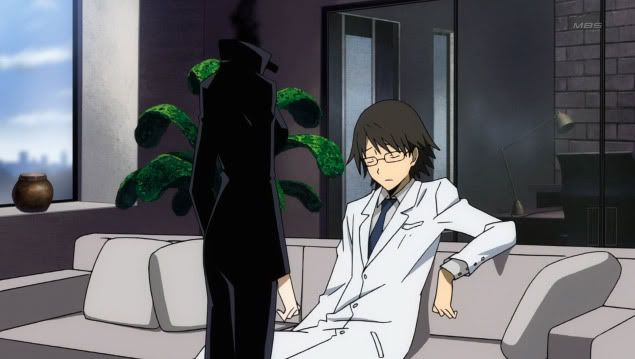 Shingen: Hey kids, let's have a family talk!
KITTY BIKER: Family talk?
Shinra: This can only be painful.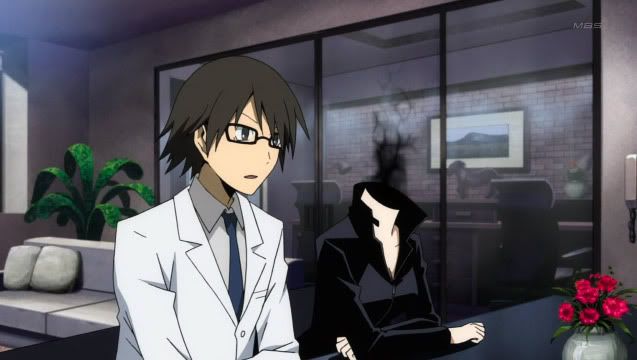 Shinra: So what do you want to talk about?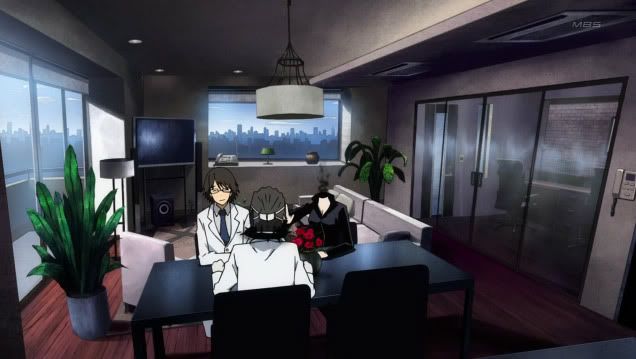 Shingen: You two seem to be a lot closer than when I left you.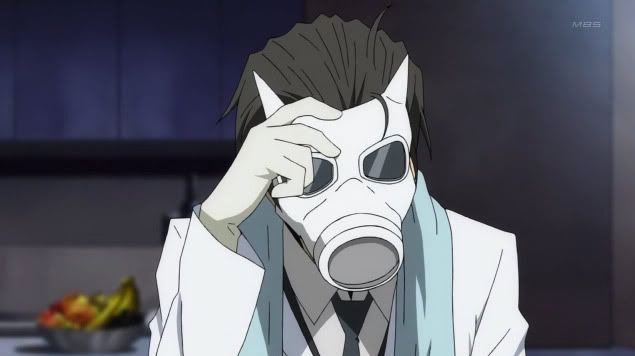 Shingen: Shinra, have you fallen in love with another weirdo?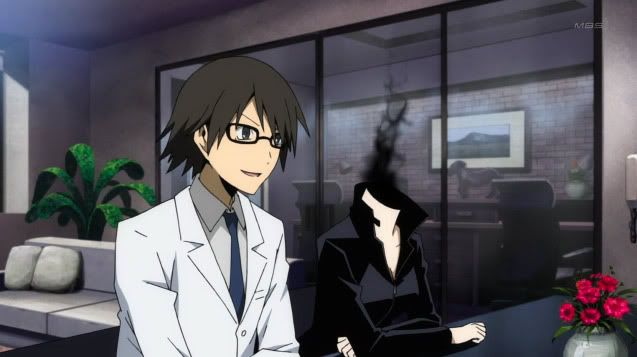 Shinra: Don't call her a weirdo, dad. But yes, I do love her.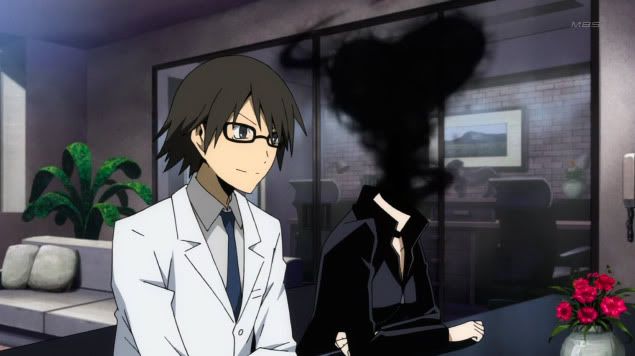 KITTY BIKER: Shinra~!!♥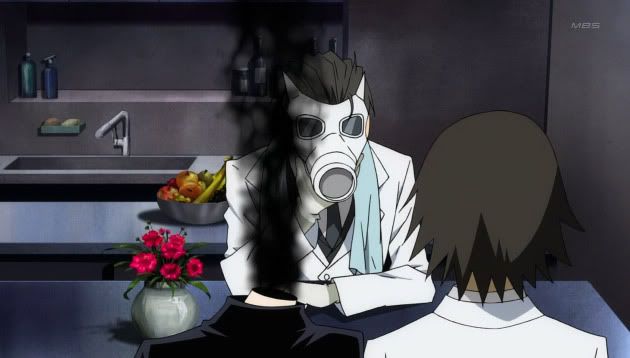 Shingen: Hmm... I see. And how do you feel about Shinra, Celty?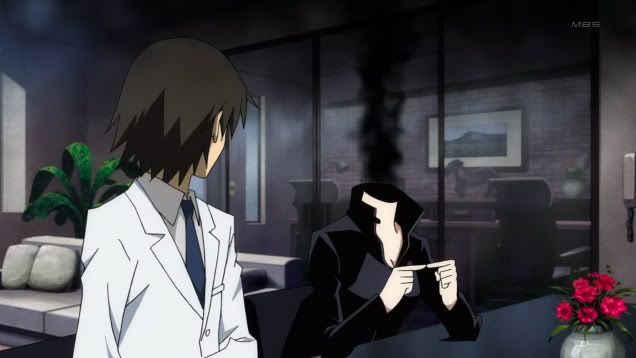 KITTY BIKER: Um um um... I love him.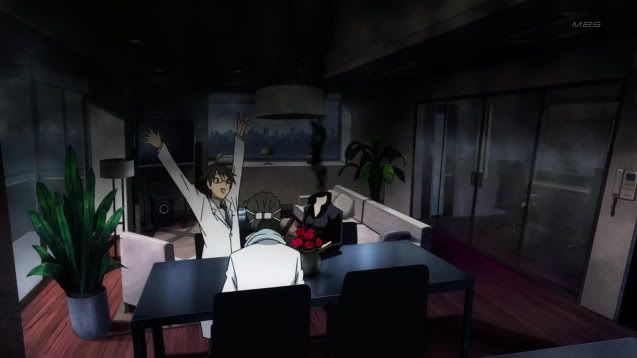 Shinra: CELTY!!!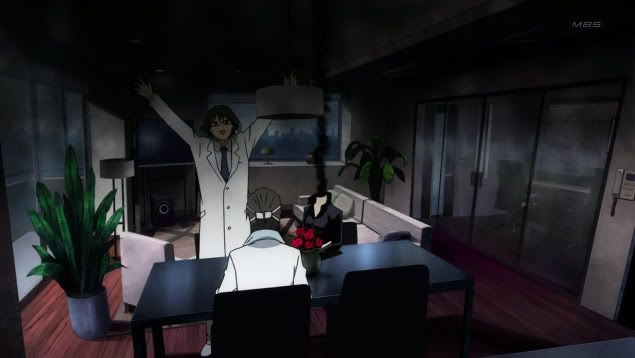 Shinra: THIS IS THE HAPPIEST DAY OF MY LIFE! Oh!!! I have to call everyone and let them know!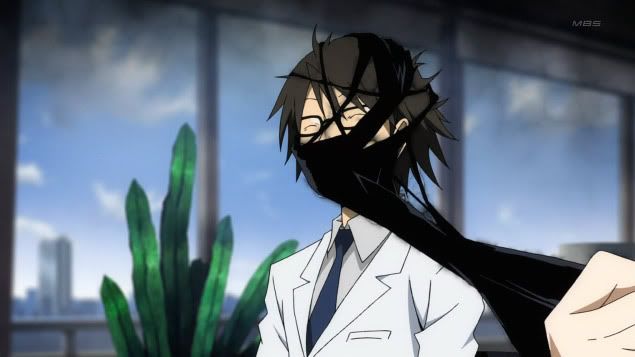 KITTY BIKER: NO! QUIET! Gaaahhh, this is so embarrassing!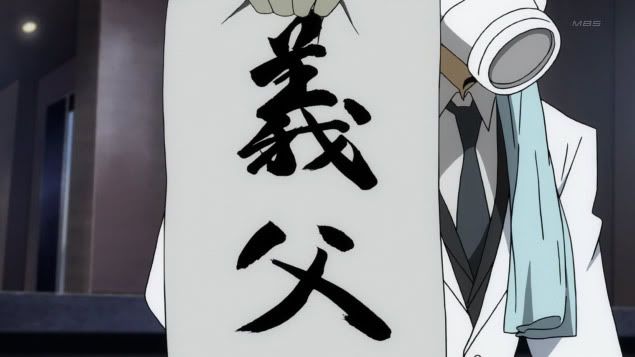 Shingen: VERY WELL! Then from now on, Celty, you shall now refer to me as... GREAT FATHER.
KITTY BIKER: HOW ABOUT I CALL YOU DEAD MEAT?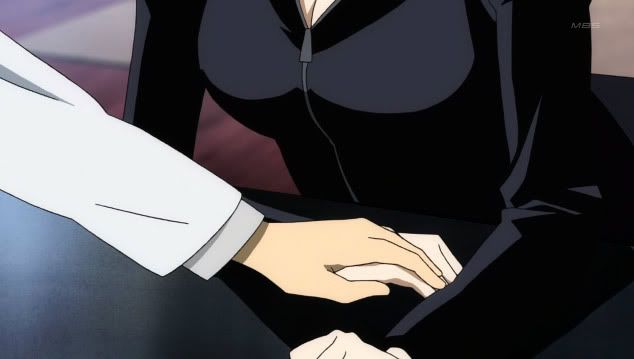 Shinra: Oh, Celty, please don't hurt him... for our love.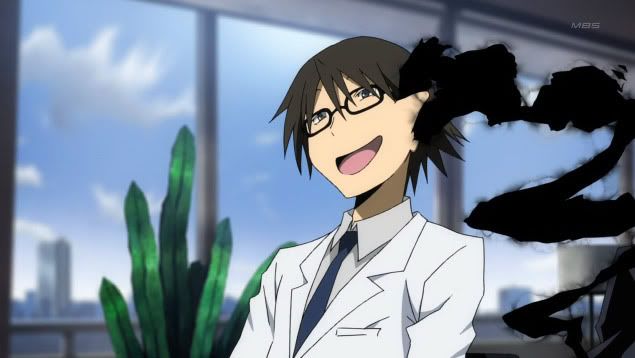 KITTY BIKER: SURE THING. SWEETIE. Let me give you a kiss~
Shinra: OKAY! OKAY! I'M SORRY!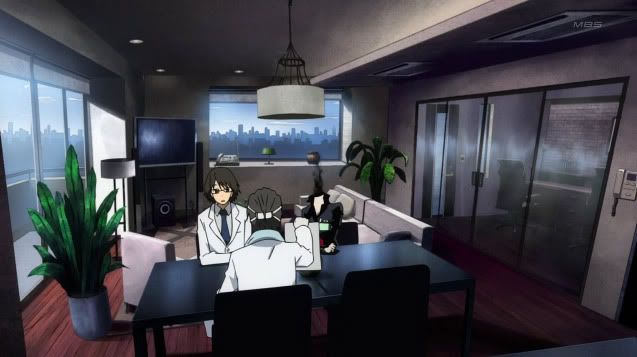 Shingen: Anyway. I'll be here for a while, but don't let me get in the way of your love-love time!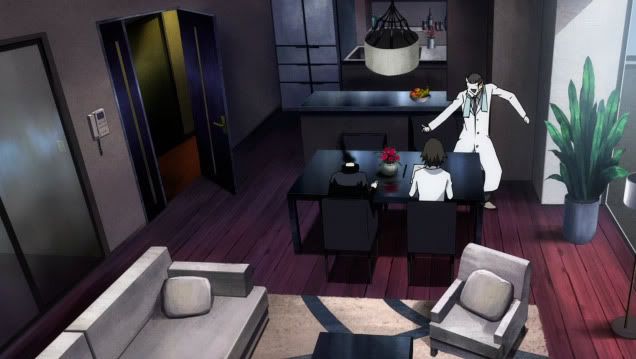 Shingen: AND THEN I CAN TAKE EMBARRASSING PHOTOS AND POST THEM ONLINE!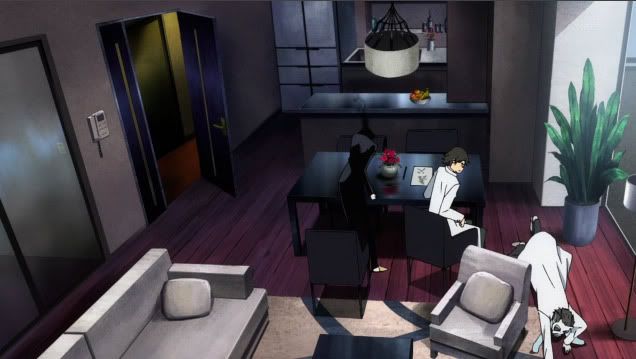 Shingen: OOF!
Shinra: How about you don't? Or else tripping will be the least of your problems.
KITTY BIKER: Shinra~ =D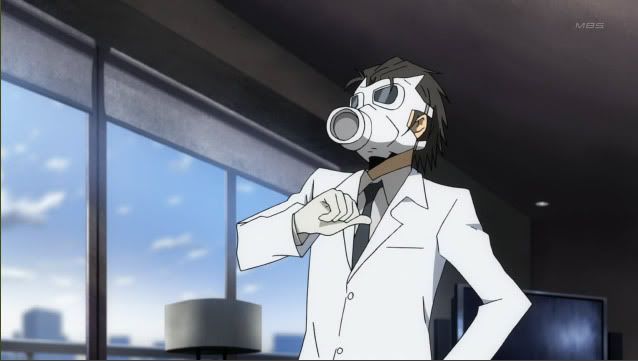 Shingen: AHAHAHAH!!! DO WHAT YOU WILL, YOU'LL NEVER STOP THE MAGNIFICENT STEINER SHINGEN!
KITTY BIKER: I'll stop you if it's the last thing I do!
Shingen: Not if you can't catch me! *flee*
KITTY BIKER: NNGHHHHH!!!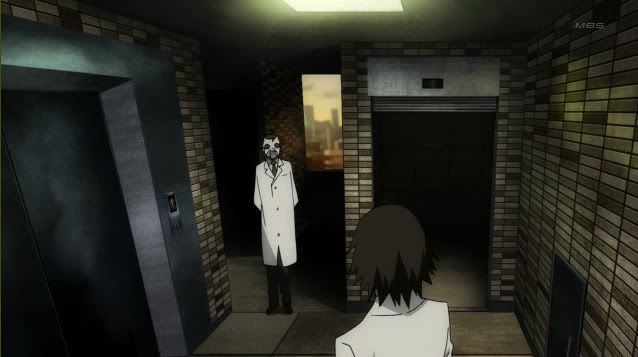 Shingen: Oh ho ho! That was relatively easy!
Shinra: Dad, let's work on your will. I don't think you'll be living much longer if you keep this up.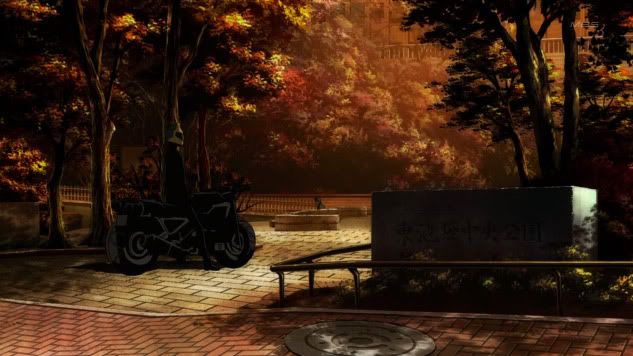 KITTY BIKER: Goddamn that asshole. I swear, I'll tear him a new o— Oh, is that Mikado?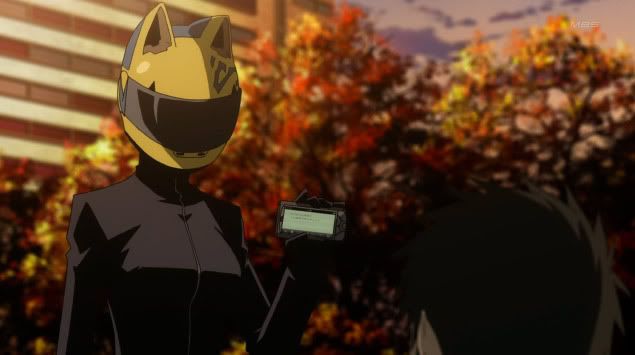 KITTY BIKER: Hey little badass. What's shaking?
Mikado: Oh, normal teenage trouble. Couple that with the Dollars stuff... I'm just trying to put everything in order.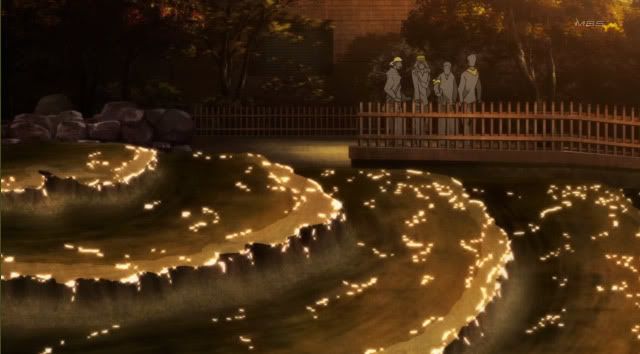 Mikado: And now the yellow gang members are pouring out like ants in the rain.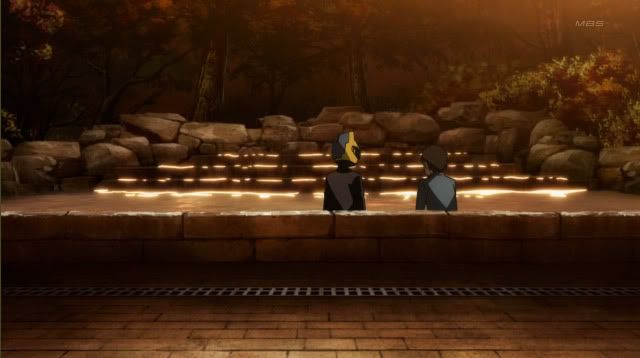 Mikado: Oh Celty, does it ever get easier?
KITTY BIKER: Only if you die young, my friend.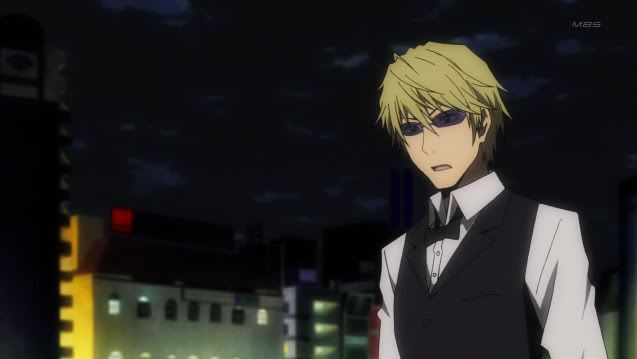 Shizuo: Hey, Celty. I hear you're being blamed for the murders of those school girls?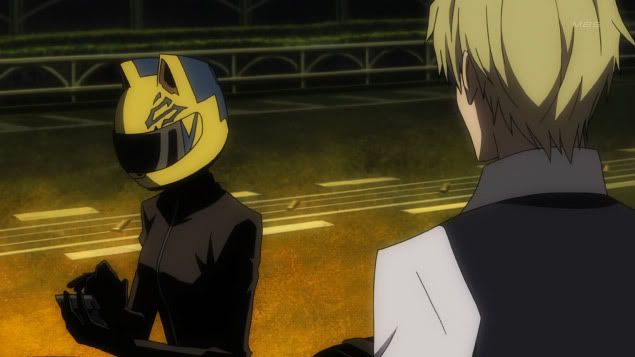 *tcktcktck*
KITTY BIKER: Hey Shizuo, have you seen my porcelain cat? You know the little calico one?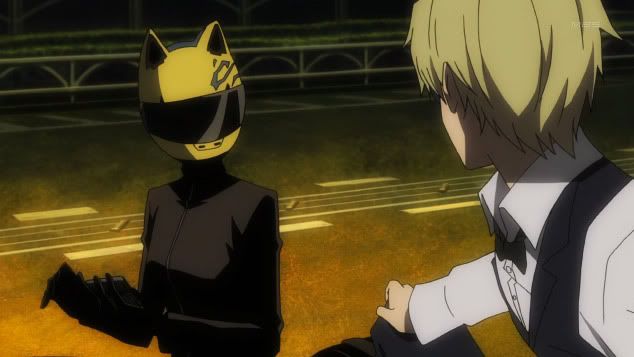 Shizuo: You're being called a killer and you care more about a PORCELAIN CAT?
KITTY BIKER: Well, it happens more often than I'd like, so it ticks me off, but with the police all over my case and all that for just being me... it doesn't hurt as much anymore.



Shizuo: THAT'S CRAZY. YOU'RE CRAZY.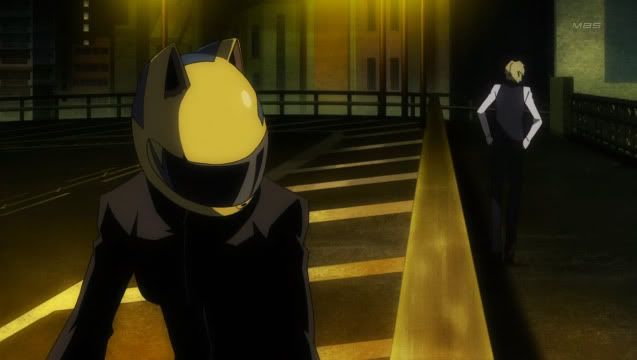 Shizuo: That's fine. Whatever. SUIT YOURSELF.
KITTY BIKER: So you haven't seen it?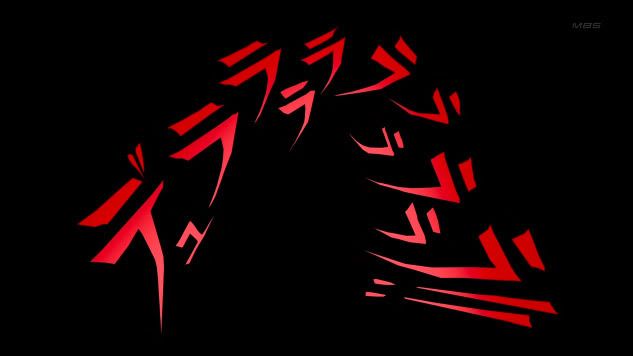 DURARARARARARARARARARA!!



KITTY BIKER: IZAYA. I'm looking for a porcelain cat. Have you seen it?
Izaya: Oh, that little thing? Well.... =3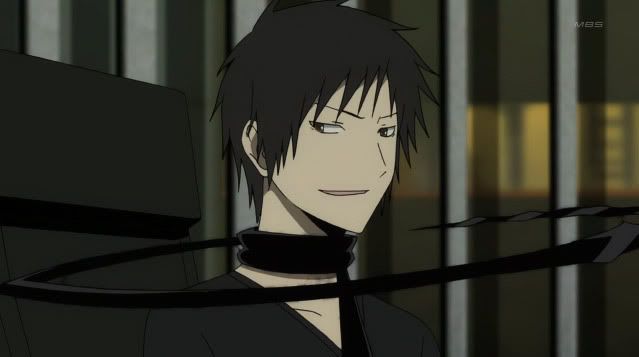 Izaya: Oh my, Celty. Into bondage now?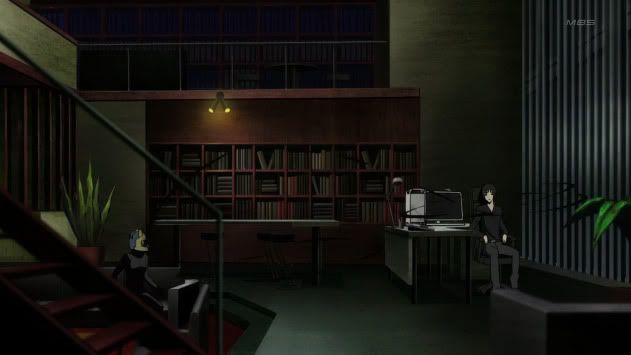 KITTY BIKER: NNGHHH!! Shut up! So you have my kitty?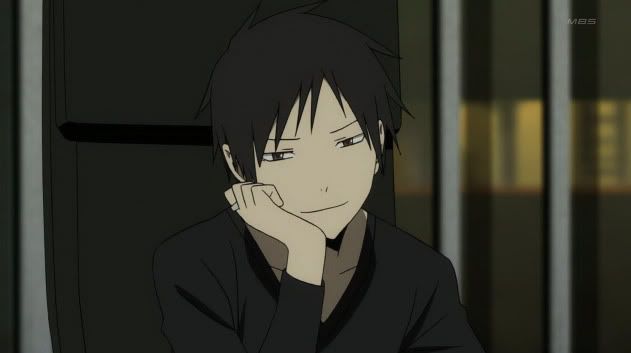 Izaya: No, unfortunately I do not have you precious widdle kitty.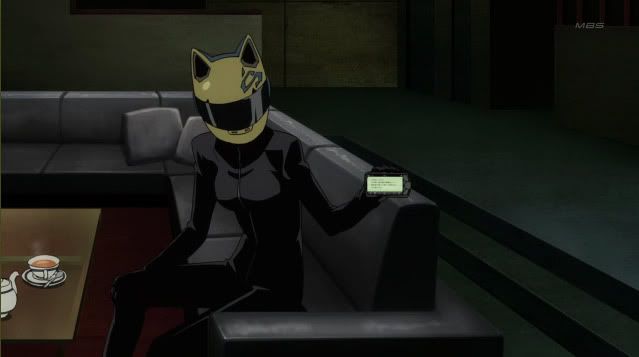 KITTY BIKER: Do you have any idea who might have it then?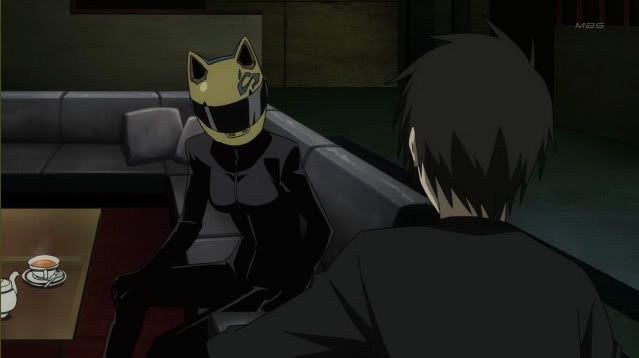 Izaya: I think you're better off probing your boy toy?
KITTY BIKER: B-BOY TOY?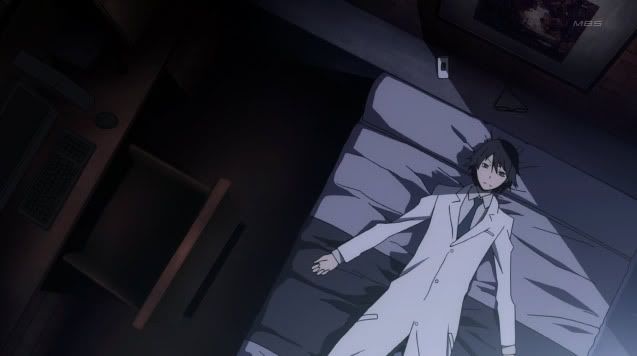 Shinra: Thanks dad. Now I can't unsee that shower scene. I'll never get to sleep.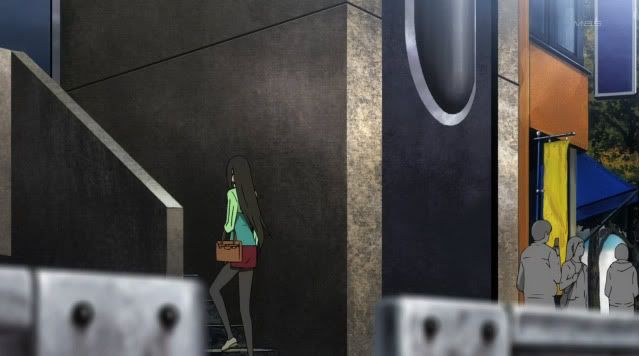 Namie: Porn shop! Porn shop! It's time for the porn shop! But first, a side trip.
Shingen: HEY THERE!
Namie: PISS AND VINEGAR. I knew I should have gone to the porn shop first!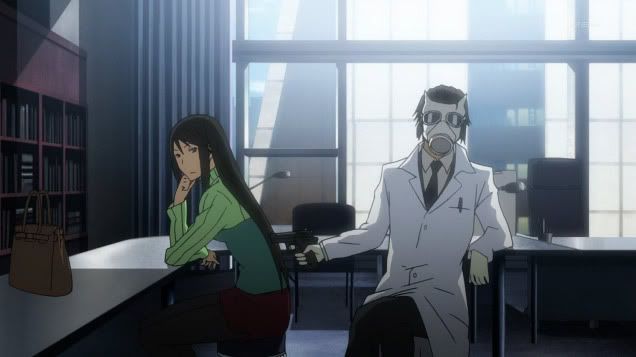 Shingen: Hey there, boyo~!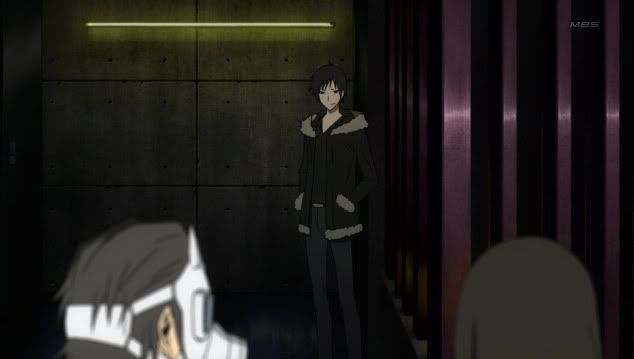 Izaya: Well, well, well, if it isn't my favorite doctor's... father.
Shingen: That's right! Thanks to this lovely lady here, I got a free pass in!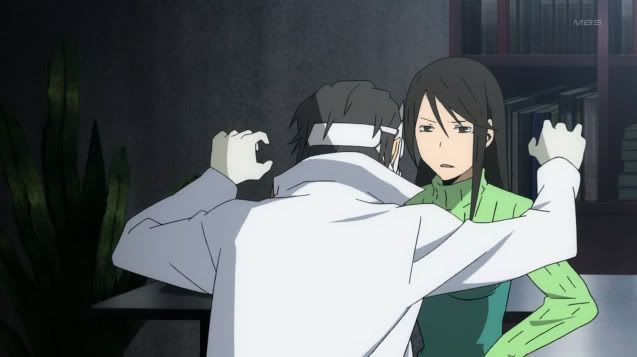 Shingen: And what a fine lady she is! I could just eat you up!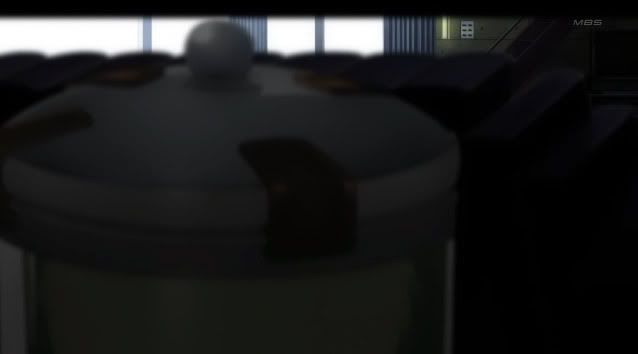 Izaya: Good, they haven't discovered my secret cookie jar!



Shingen: Still playing Chegogi, I see.
Izaya: Best. Game. EVER.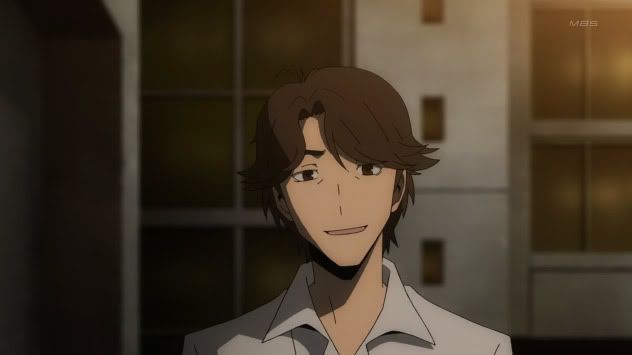 Creepy Teacher: Hey there, you sexy thang.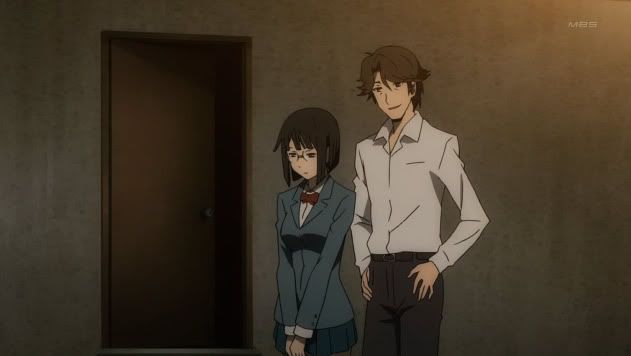 Creepy Teacher: Damn girl, you look good coming AND going!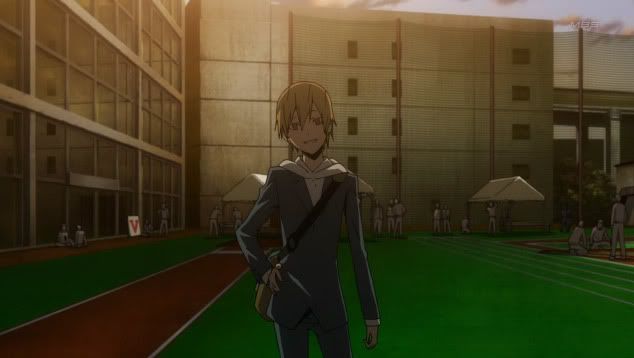 Kida: Still at it, Mr. Perv? You know I have the cops in speed dial.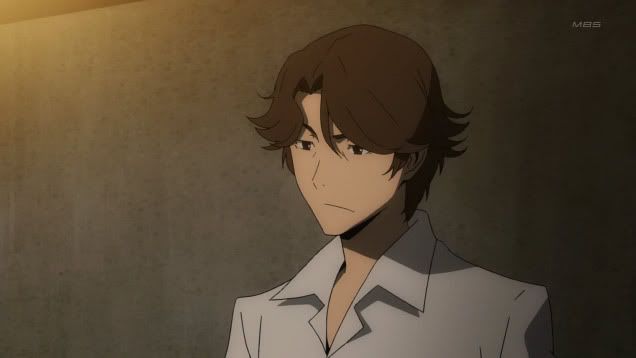 Creepy Teacher: Nnnnn...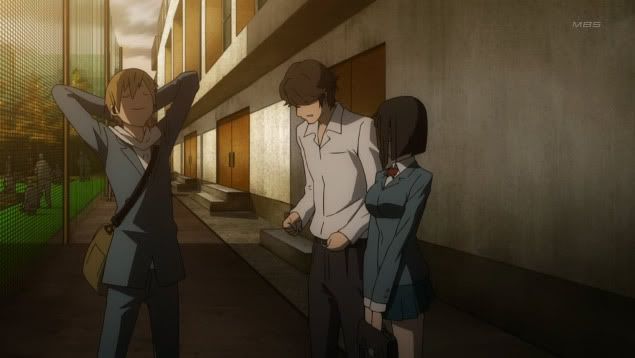 Kida: Don't even try it, teach!
Creepy Teacher: Curse you meddling kids!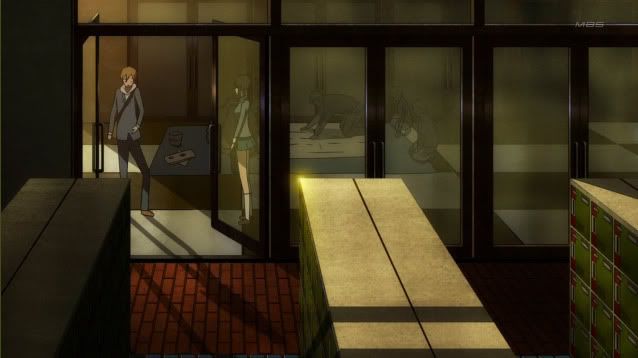 Kida: Glad he's gone. Shall we go pick up Mikado?
Anri: Oh, thank-you.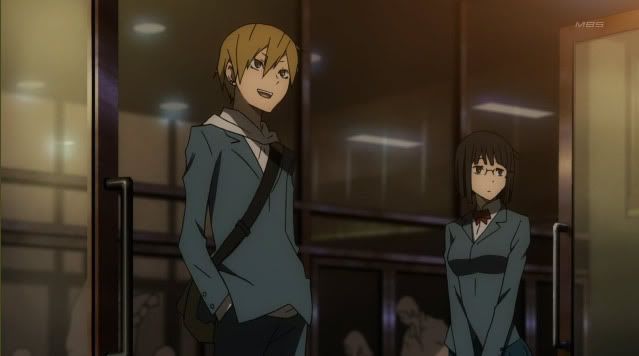 Kida: Mikado! Get your ass in gear or we'll leave you forever!
Mikado: GAAAHHH SHUT UP I'M COMING.



Saki: I wonder when I'm going to get some real screen time...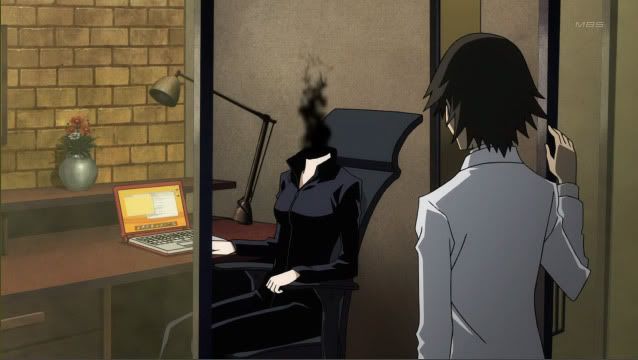 Shinra: Celty... I have something to tell you...
KITTY BIKER: Oh? What is it?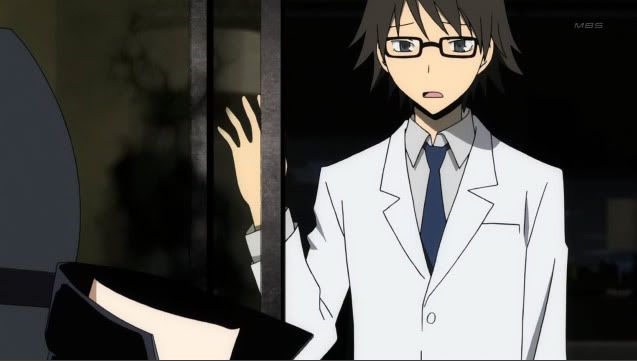 Shinra: I... broke your porcelain cat.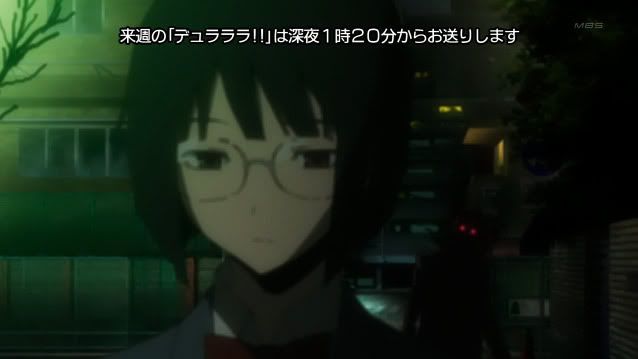 LOOK OUT LOOK OUT LOOK OUT IT HAS A KNIFE IS IT THE WITCHY WITCH I DUNNO MAYBE WATCH OUUUTTTT!!!!

Next Time, on Durarara!!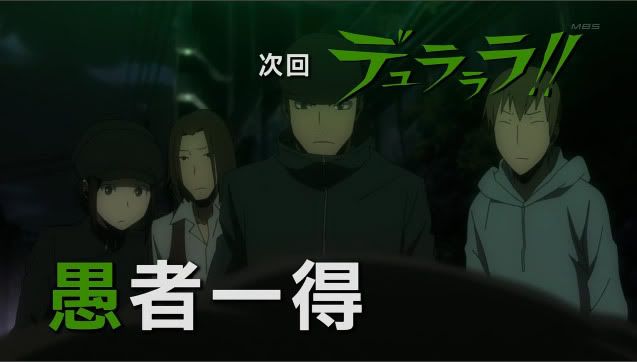 Otaku Team Plus finds something!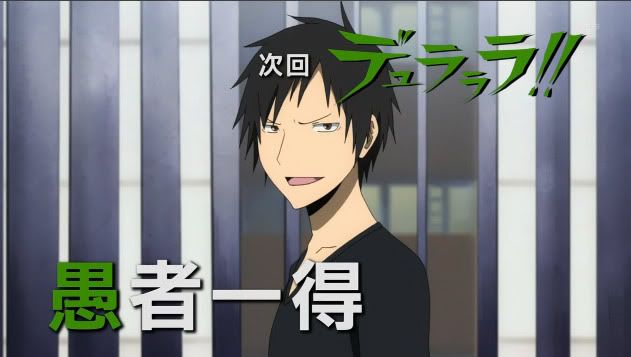 Izaya is up to his usual tricks!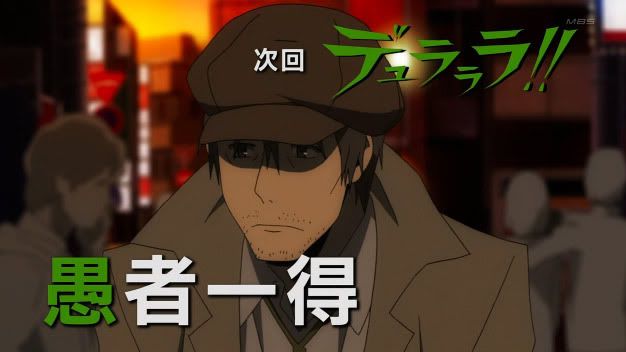 Detective Benny returns!



Anri goes where no young girl should go!

All this and more, on the next Durarara!!

Doing these really isn't much fun when the basic storyline isn't crazy obscure. Making up stuff is surprisingly hard when you know basically what's going on. COME ON DRRR!! BE CRAZIER!!! CRAZIER!!! But still, can't fault a series for making sense (and being AWESOME).

Shingen seems like Kida all grown up to me. I dunno. He's pretty amusing, I rather like him so far. And Celty? STILL THE CUTEST OMG. The smoke-hearts! KYAAAA OH CELTY~!!! ♥♥♥