Well hello again there, everyone! This one might get weird, I'm watching Fantastic Mr. Fox as I write this.

122 images. Lots of swearing (Joey has quite the foul mouth), singing, dirty talk, and patriotism.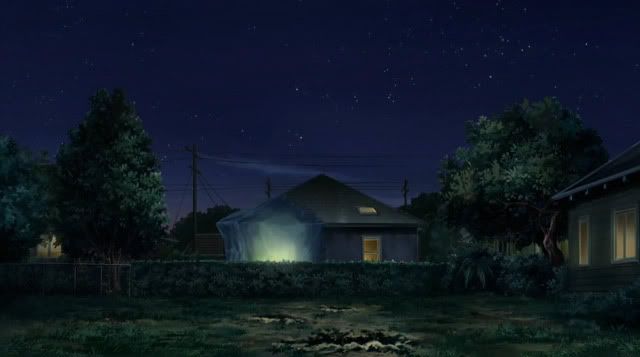 Joey: Well... at least my room is really airy now.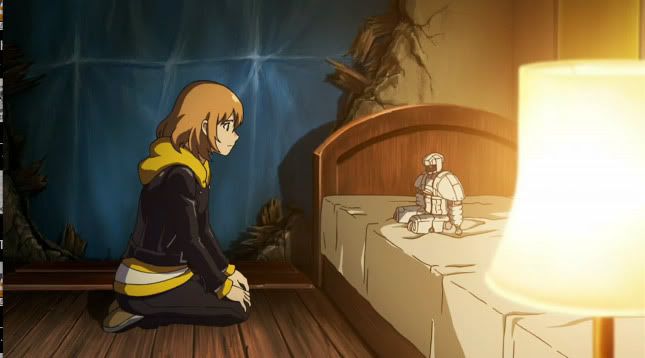 Joey: What am I going to do, Heroman?
Heroman: ......(Be a man, Joey.)

Flaaaasshhhhbaaaaack~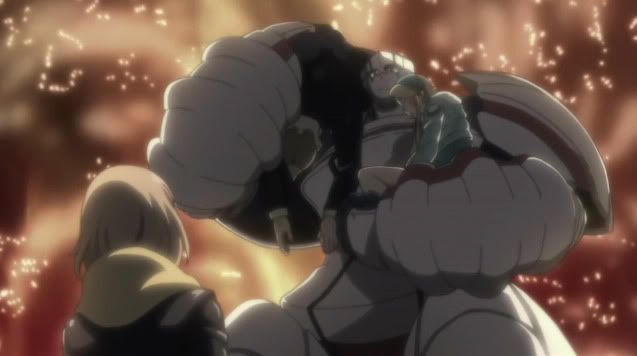 Heroman: .......(Don't be a dick, Joey.)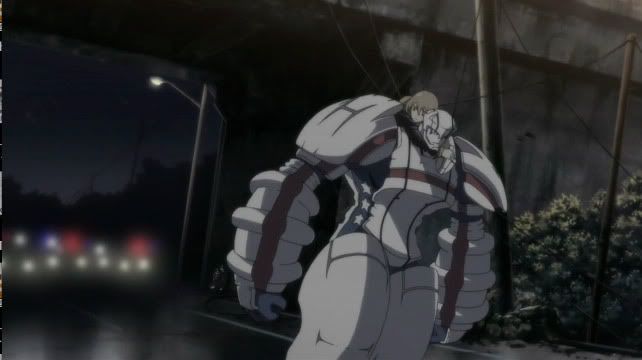 Joey: Shit, Heroman, the fuzz is onto us! Quick! We've got to flee the scene!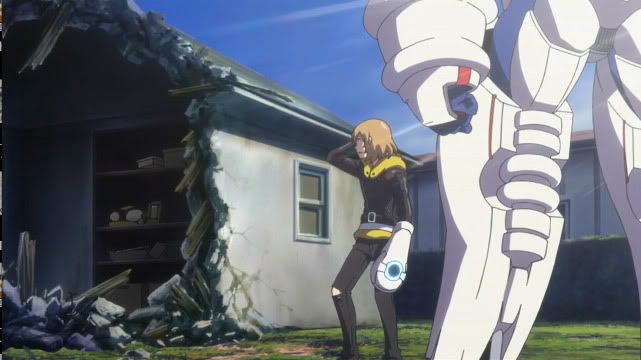 Joey: Goddammit, I forgot about totally this mess.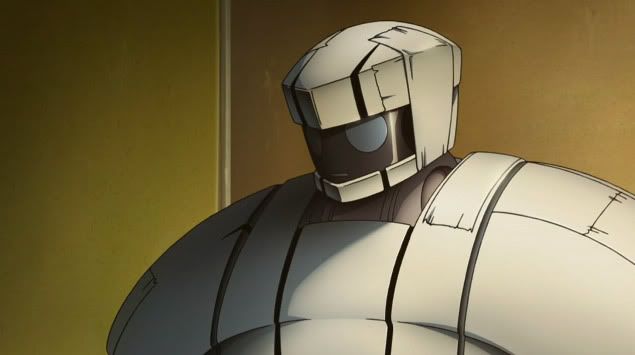 Joey: ...so anyway, that's when I was thinking that I could maybe... you know take over the world...
Heroman: .........(Jesus Christ can this kid talk. And how did we go from being a hero to taking over the world? Oh well... I can't say it's not badass...)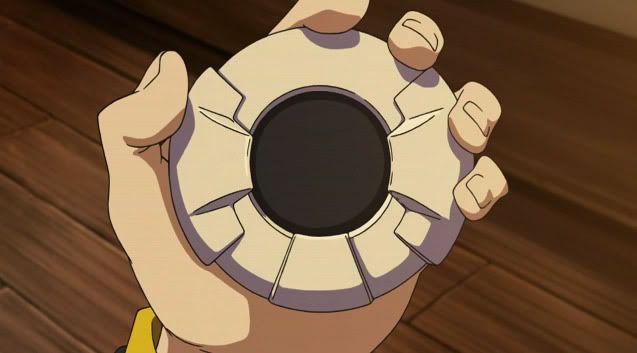 Joey: To tell you the truth, I'm not even sure how this works... so I push the buttons on the side of this thing... push... the.... buttons... cannot.... resist... pushing.... buttons...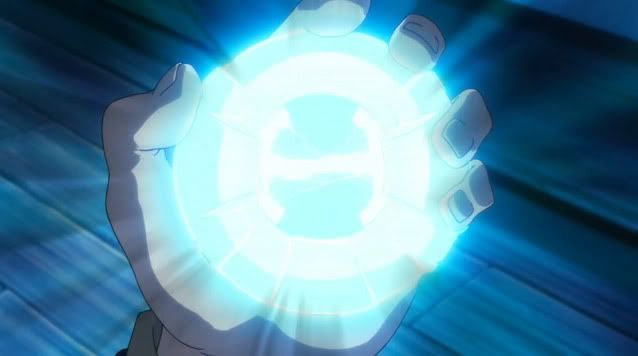 Joey: MUST PUSH BUTTONS!!!!!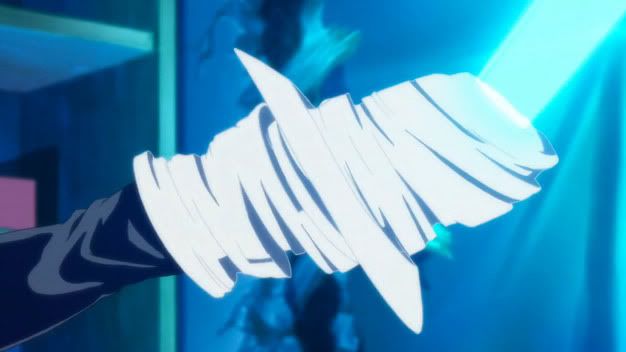 Joey: OH SHIT SHIT SHIT SHIT DAMMIT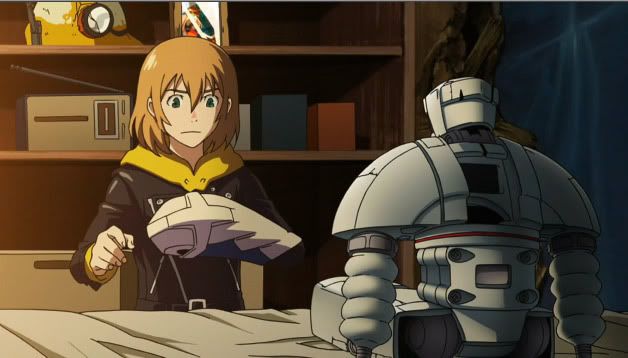 Joey: Dammit. I gotta work on this impulse control thing. Oh hey... shiny... button...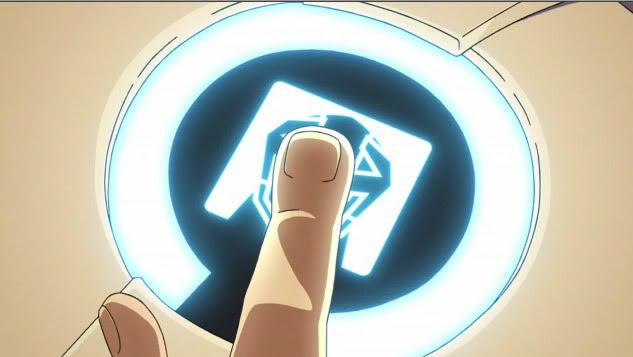 Joey: NNGGHHHH BUTTON!!!! MUST PUSH!!!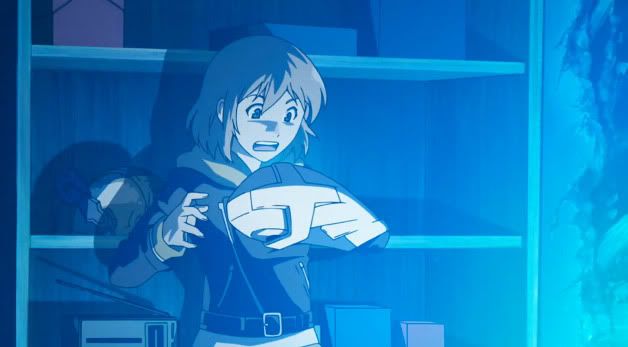 Joey: FUCK!!!! FUCK!!!!! WHY DID I DO THAT?
Granny Jones: Joey? What's going on in there?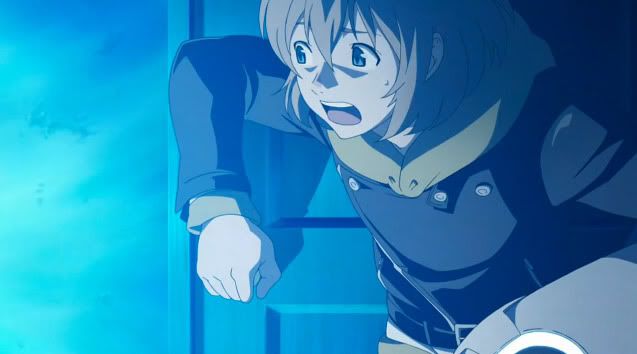 Joey: UH UH UH UH I'm.... uh.... masturbating?
Granny Jones: Whoa there, too much information there.



Joey: Oh crap, he's still doing that glowy thing! STOP IT, HEROMAN! STOP IT!!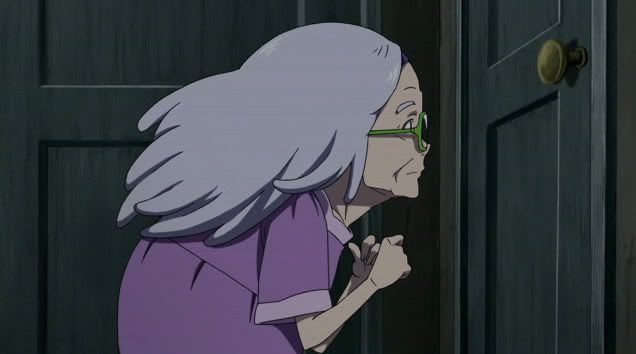 Granny Jones: That boy has waaaayyy too much energy.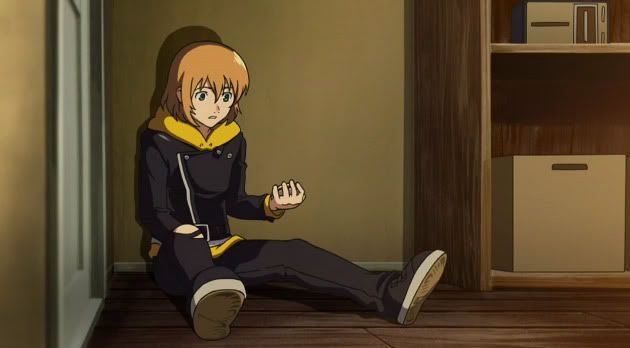 Joey: Huh, it stopped. That's pretty convenient. So, like I was saying, Heroman...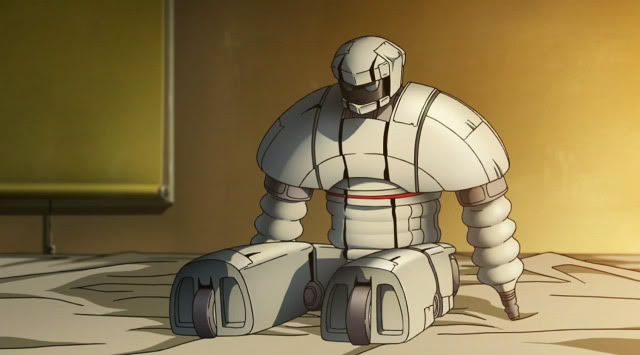 Heroman: .......(For crying out loud, just SHUT THE HELL UP.)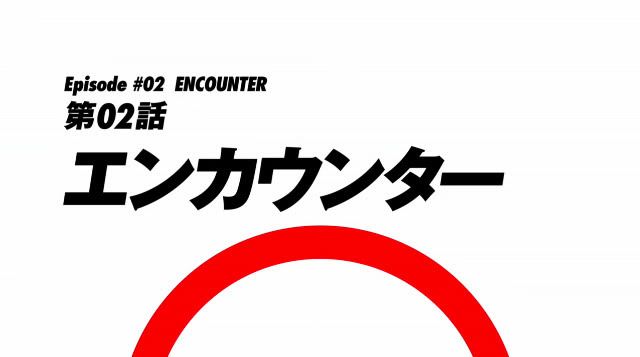 Episode 02: ENCOUNTER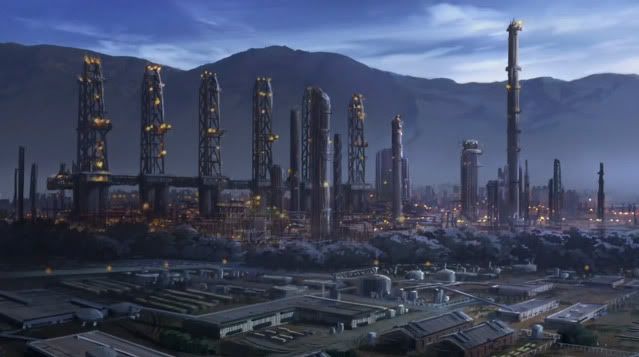 Welcome to beautiful Martinez Central City.



Joey: Abandoned Railway Sheds are the perfect place to punch the shit out of things!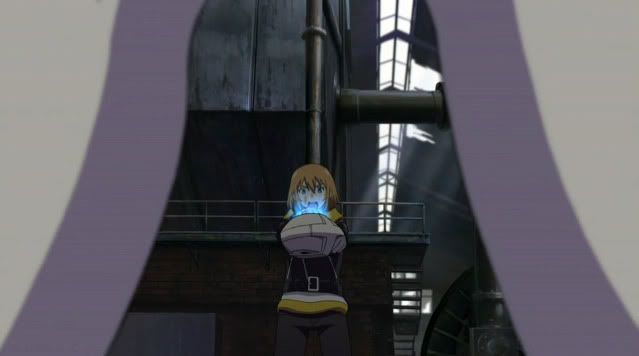 Joey: Now I can push all the buttons I want! GO HEROMAN! BREAK STUFF!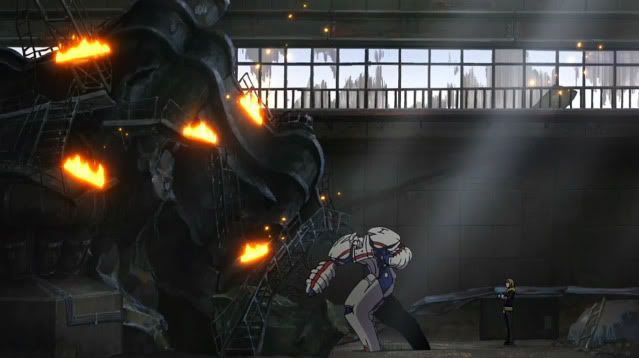 Joey: You know, this is fantastic stress relief.
Heroman: ......(I can't argue with that.)

Meanwhile, out in space...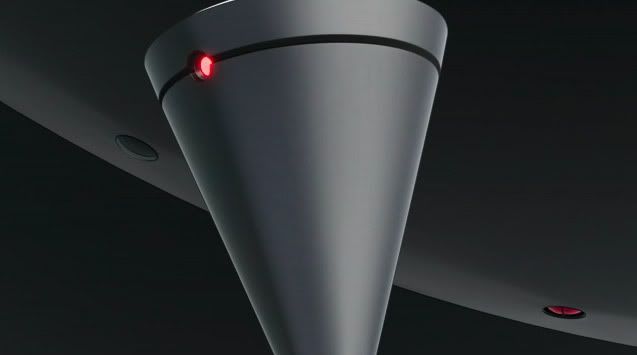 Alien 173Apple93: Quickly, we must go invade Earth with our sleek and stylish cone-ships!

AND THEN, AT SCHOOL!!!!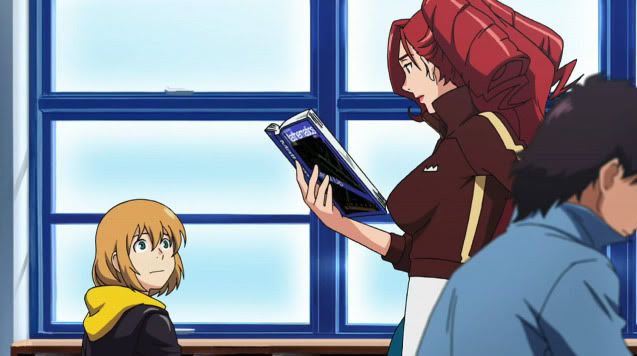 Miss Vera: Joey, why are you never paying attention in my class? Do you really find math that boring?
Joey: Well actually I do—DON'T. I DON'T!
Miss Vera: You're a really jumpy kid.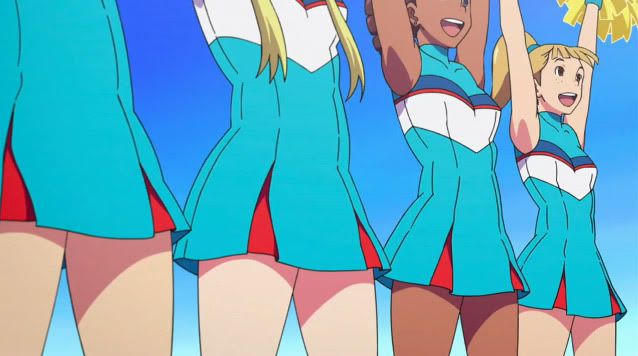 CHEERLEADERS! CHEERLEADERS! GOOOO CHEERLEADERS!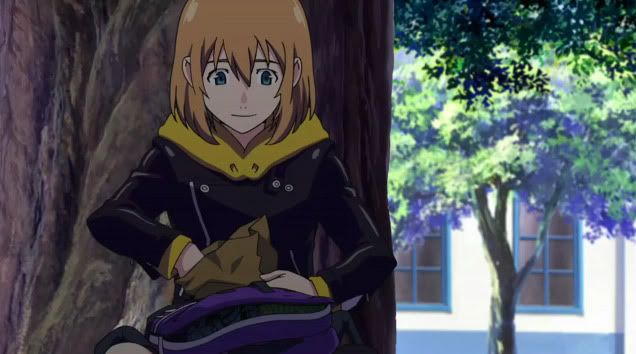 Joey: Cuss yeah! Bread crusts for lunch again!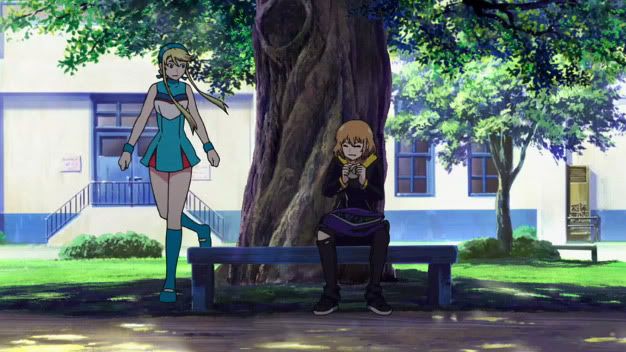 Lina: Joey! What are you doing here all by yourself?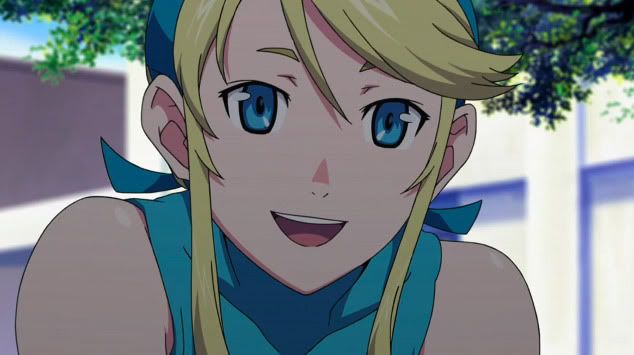 Lina: Can I eat lunch with you?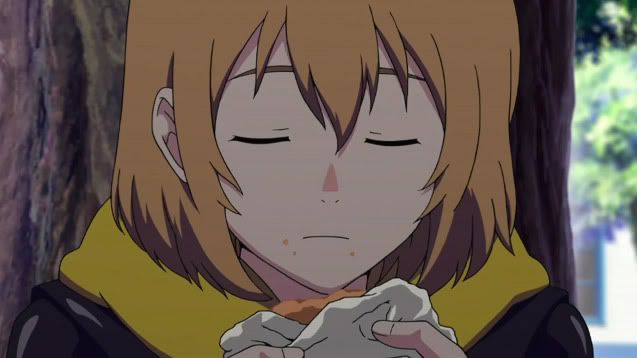 Joey: Only if you don't have cooties.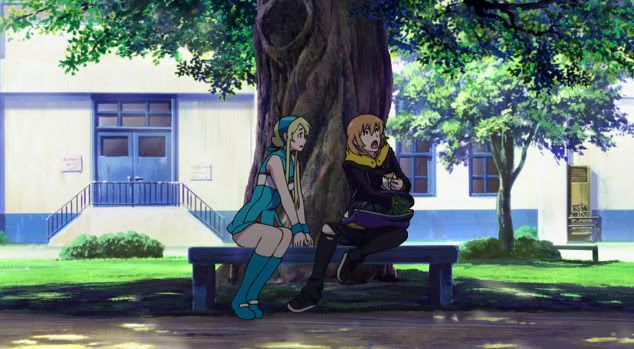 Lina: So you won't let me eat with you if I have cooties? Really? Who even believes in cooties anymore?
Joey: Oh, is that an admission? Well, I'm sorry, I can't be around you then.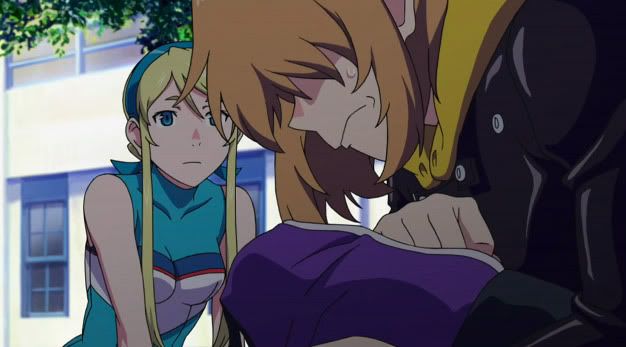 Joey: I'm... allergic to cooties.
Lina: You're making this up, aren't you?
Joey: DON'T MAKE FUN OF MY SHORTCOMINGS!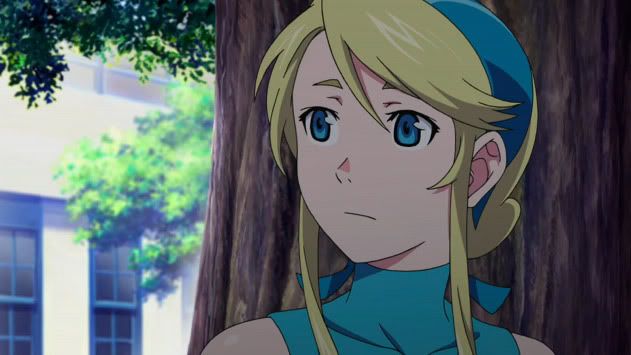 Lina: Doesn't he know we still have half the day left?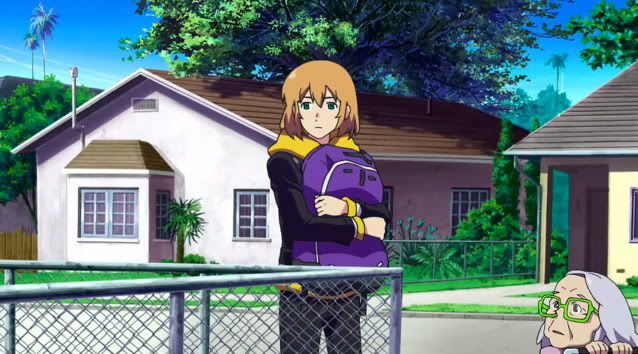 Joey: *Phew* Home again.
Granny Jones: Joey, why are you holding your bag like that? Is it filled with dirty magazines?
Joey: G-G-GRANDMA?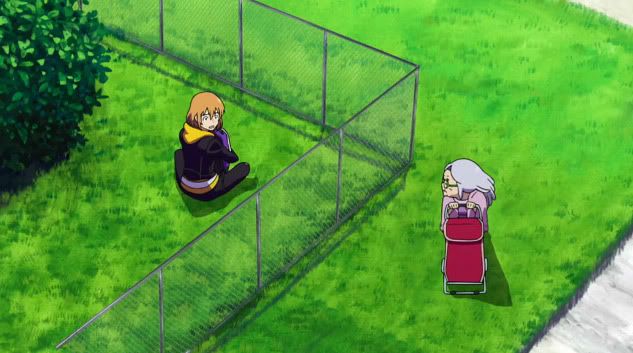 Granny Jones: You're a strange one, Joey. I mean, who trips over a fence?
Joey: IT'S NOT PORN, I SWEAR.
Granny Jones: Uh, okay. But replying in that manner just makes you look suspicious.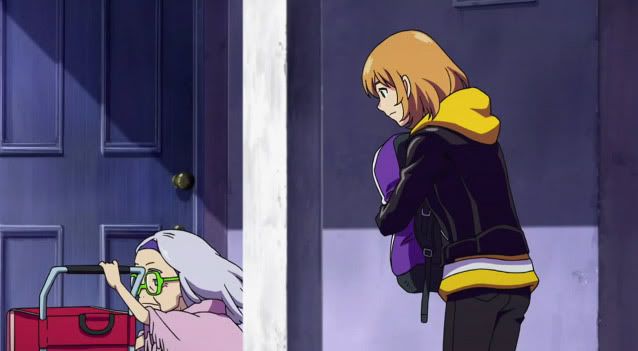 Joey: It's not porn! Really!!
Granny Jones: I really don't care if it is or if it isn't. But since you obviously cut school...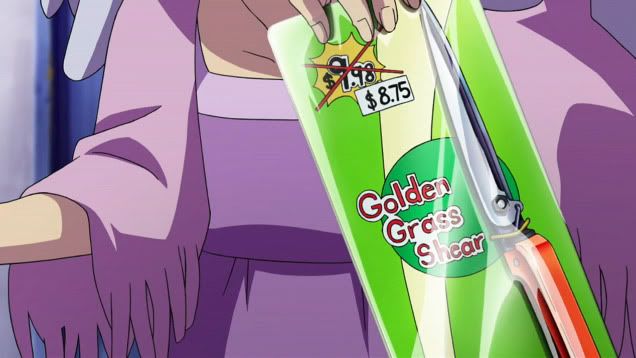 Granny Jones: Here. Go trim the lawn.
Joey: But—
Granny Jones: Or you could fix the gaping hole in our house.
Joey: I'll trim the lawn.



Joey: Do normal people actually cut their lawn like this? We should just steal goats and have them graze the lawn into shape.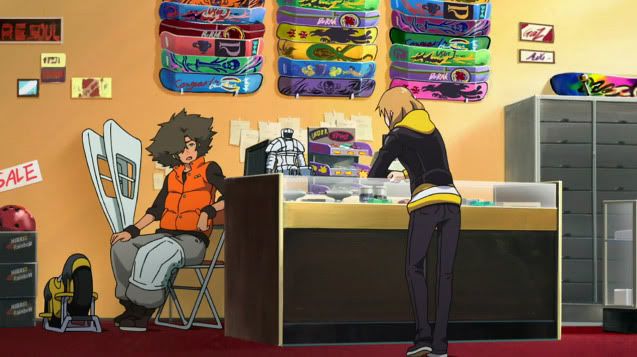 Psy: She had you trim the lawn. With scissors.
Joey: Basically.



Joey: Who in their right mind makes people do that?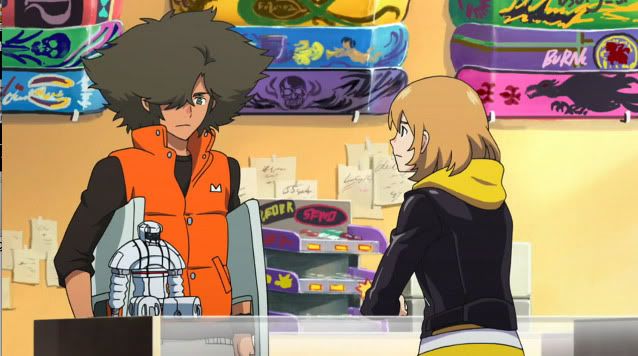 Psy: Well, I could say the same thing.
Joey: What do you mean?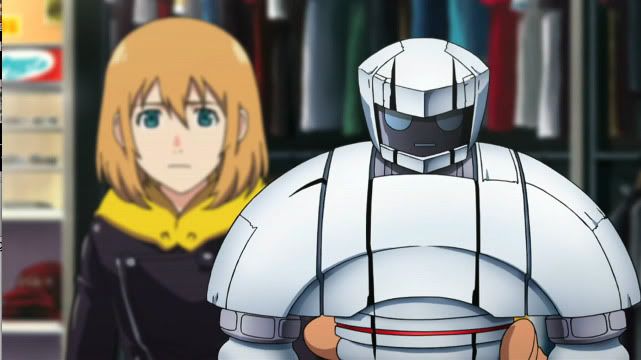 Psy: Who carries poorly fixed ugly robot toys around with them? I mean, who over the age of five.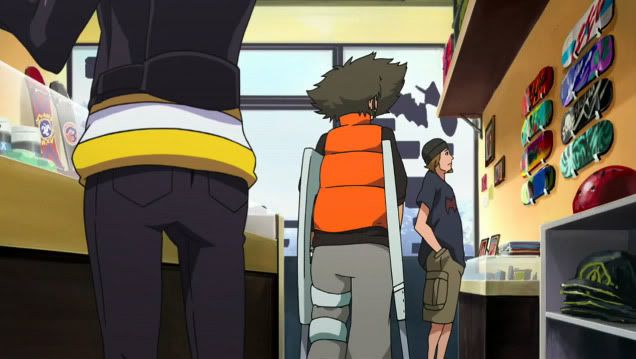 Joey: Hey! Heroman is—
Psy: Welcome sir! How can I help you?
Joey: PSY! I WAS—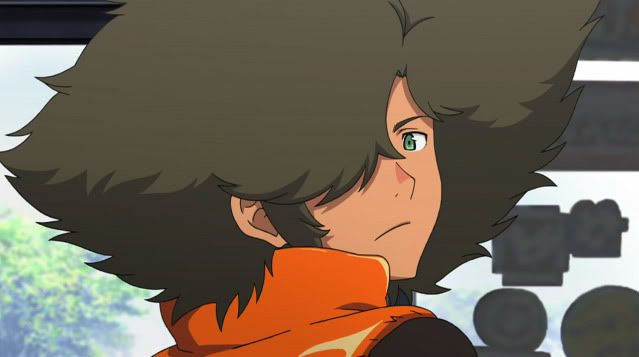 Psy: Listen, I don't care if you do or don't carry toys around with you.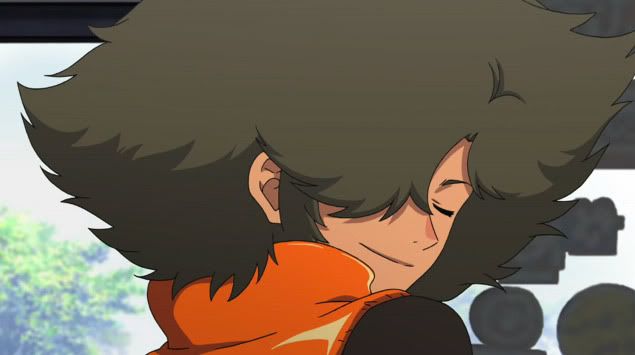 Psy: Sure, I think it's a little weird, but hey, to each their own.



Joey: Heroman, I get this strange feeling today is going to suck. Do you think if I make myself throw up, Grandma will let me stay home?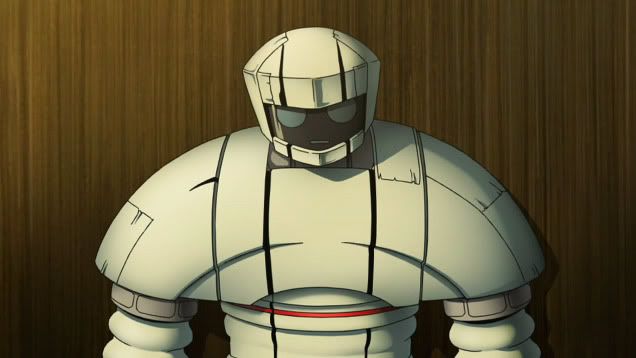 Heroman: ...............(Christ, kid. Man up and get your ass outside. Making yourself throw up is stupid. Don't do it.



Alien 693\6Banana346: I wish our ships were a little faster...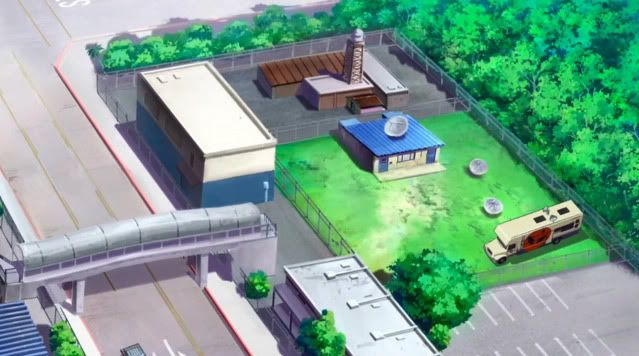 Denton: WHO HAS AN AWESOME ALIEN RV? DENTON DOES!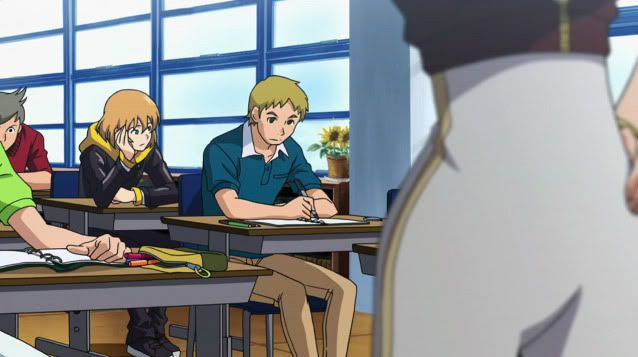 Miss Vera: Joey, do you ever pay attention in my class?
Joey: Huh? Were you talking to me?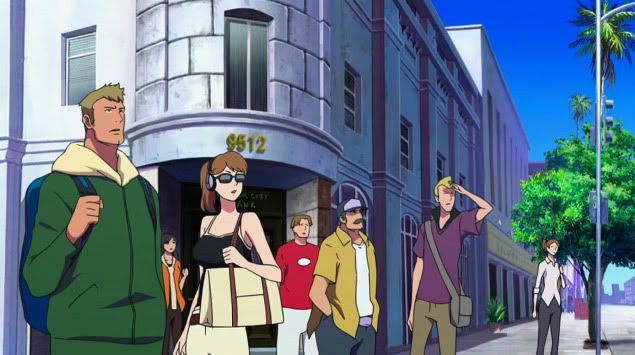 AMERICANNNNS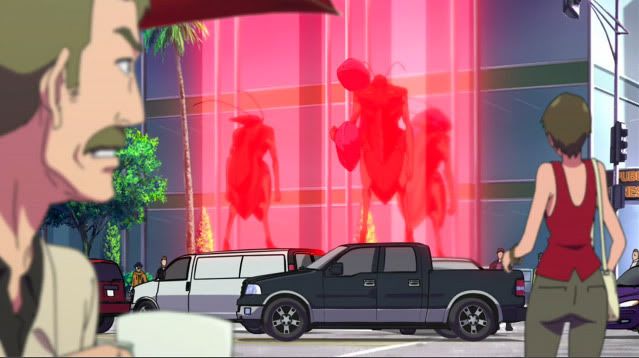 Alien 9Orange24ß: Hello people of Earth! We come... FOR YOUR TELEVISION SHOWS!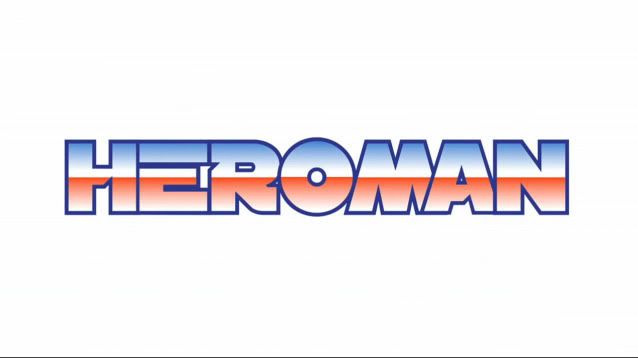 MEEDLEE MEEDLEE MEEDLEE HEROMAAAAAAAAN!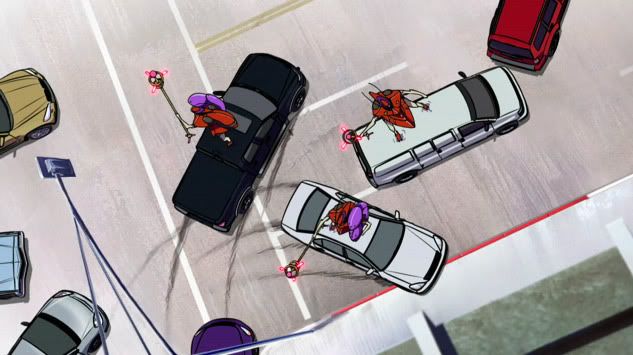 Alien 9Orange24ß: But first, to the rave!
Alien SpecialStarfruit: The rave!



Alien: KumquatYellow: The rave reactors are picking up a huge party on the eastern edge of town!
Alien 9Orange24ß: Quick, my followers! To the ra—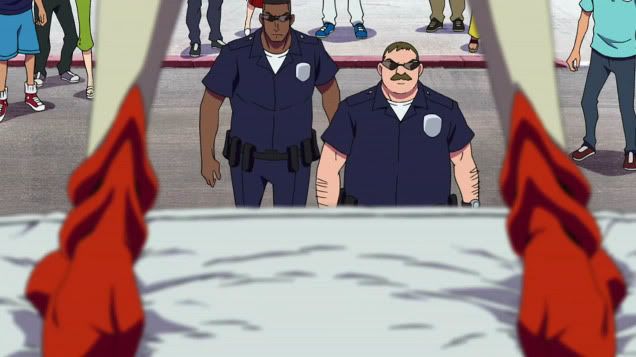 Police: Hey you damn geeks! Stop all this crazy cosplay nonsense! The convention isn't until next week and I don't want to deal with you freaks until then.
Police 2: But that is a pretty sweet costume.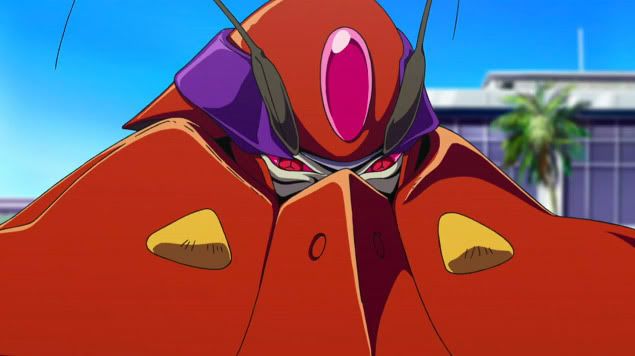 Alien 9Orange24ß: You DARE mock me? You dare mock those interested in "geeky" activities? I shall bring you death!

*KABOOOMMMMM!!!*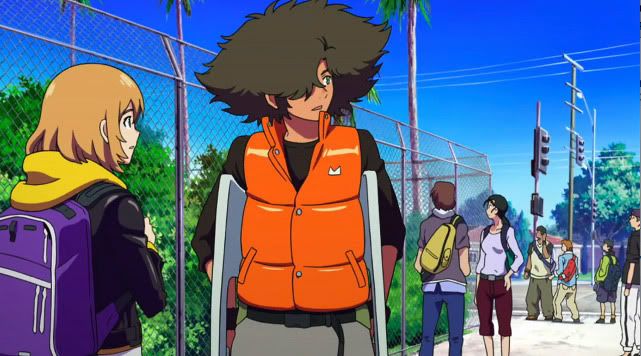 Psy: What the—?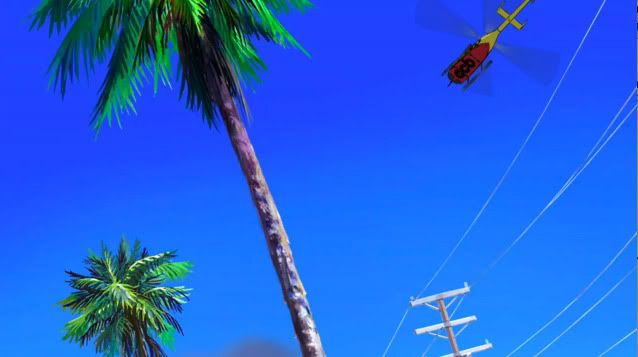 Helicopter: Cosplayers are on the loose! Be careful!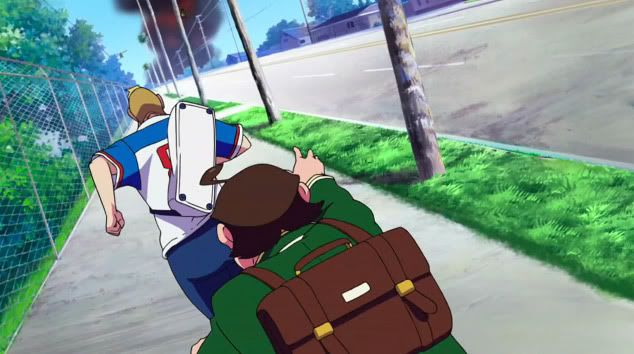 Will: This I gotta see!
Nick: No! Remember their poor hygiene!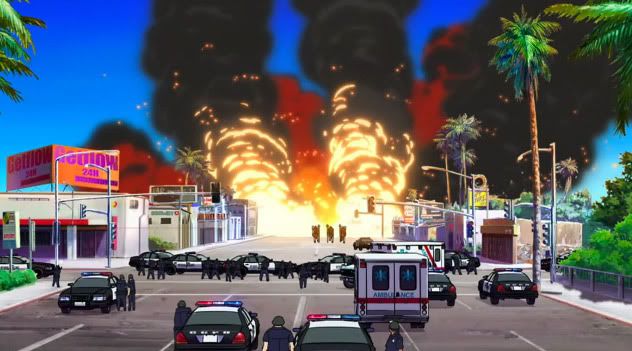 Alien SpecialStarfruit: Damn, now I'm all turned around. Which way is the rave?
Alien KumquatYellow: Maybe we should ask for directions.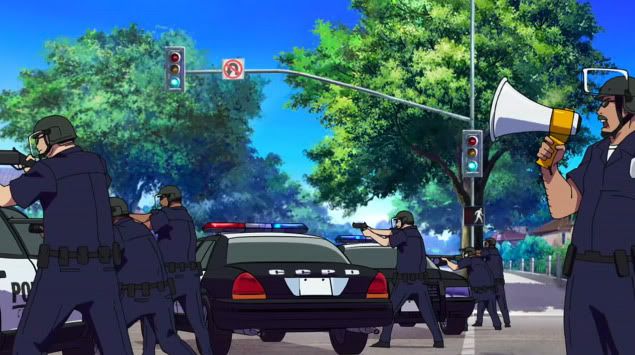 Police Captain: You damn otaku! Take off your costumes and stop harassing the normal people!
Alien 9Orange24ß: How dare you look down on us for enjoying your American television shows! I JUST WANT TO KNOW HOW LOST ENDS!!! RRRAAAGGGHHH!!!!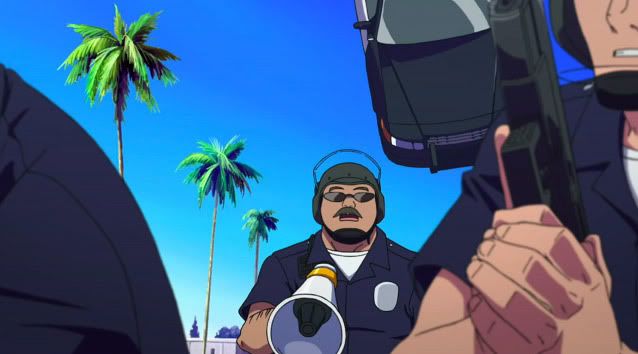 Police Captain: Uh... Oh... Welll...
Policeman Joe-Bob: HOLY SHIT HE THREW A CAR!!! FIRE!!! FIRE!!!!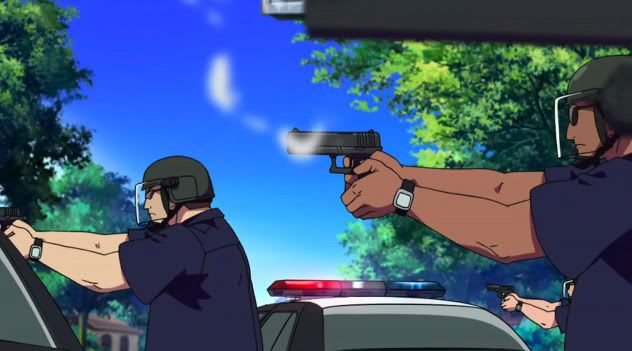 So many cops in the street that all you can see was blue. He fired his gun so many times that the muzzle glowed red from the heat...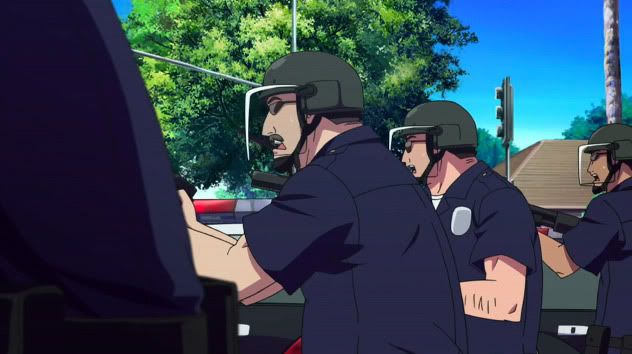 Policeman William McGuffens: Oh shit! Our superior American guns firing our superior American bullets aren't putting a dent in them!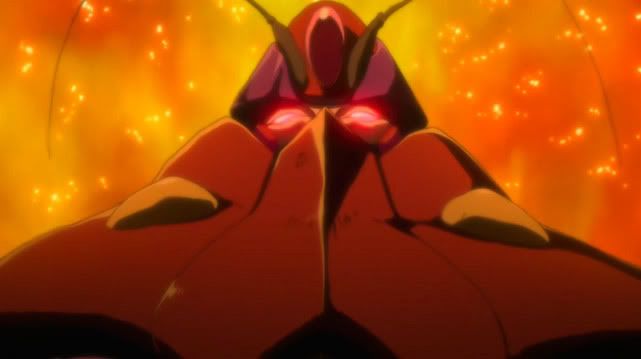 Alien 9Orange24ß: You'll never defeat us, AMERICA!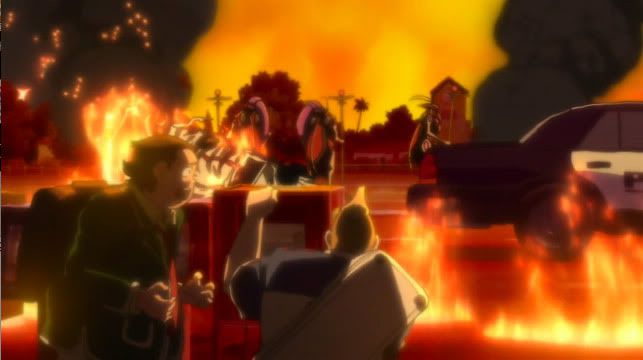 Nick: What can we do, Will? If American weapons can't stop them, what can?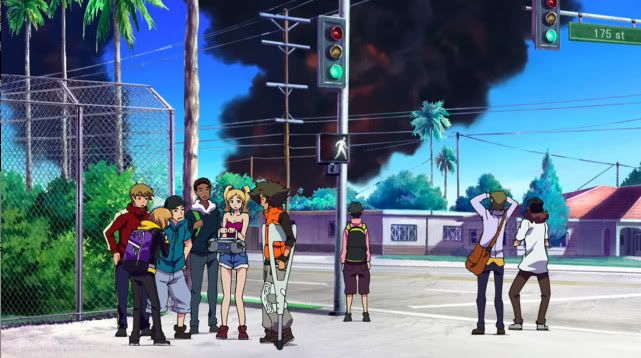 Announcer: THEY CAN'T BE STOPPED! ALIENS!!! TELEVISION-LOVING ALIENS!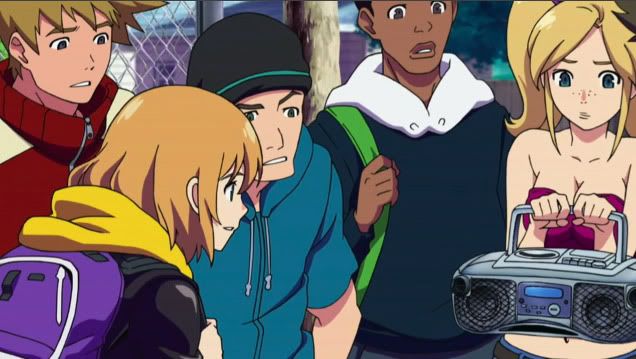 Announcer: How can we stop these foul creatures?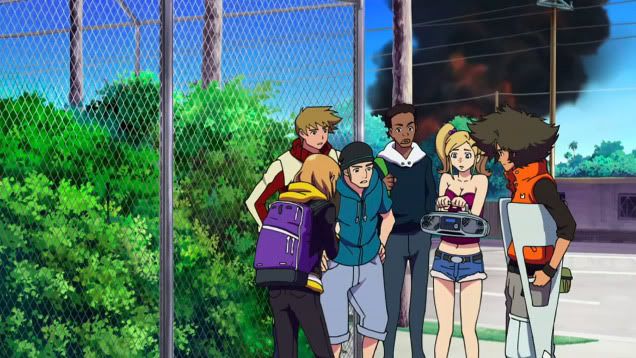 Student J: Hey guys, shouldn't we be, you know, running or something? I can see the smoke. It's right over there... I think we're in a danger zone or something. I really think we should get out of here...
Joey: Shut up, man, we're trying to listen to the radio.
Announcer: The aliens seem to be complaining about some sort of broadcast interrupting their television programing...
Joey: Awww shit...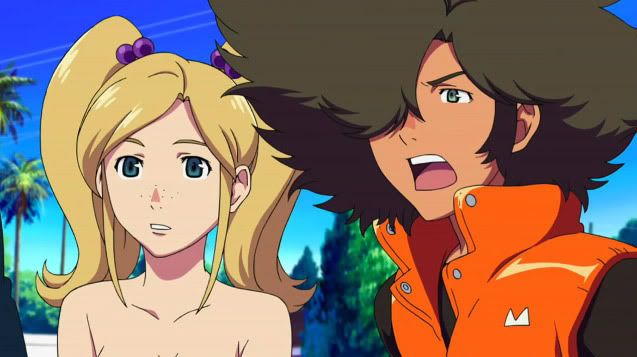 Psy: Joey! Where are you going?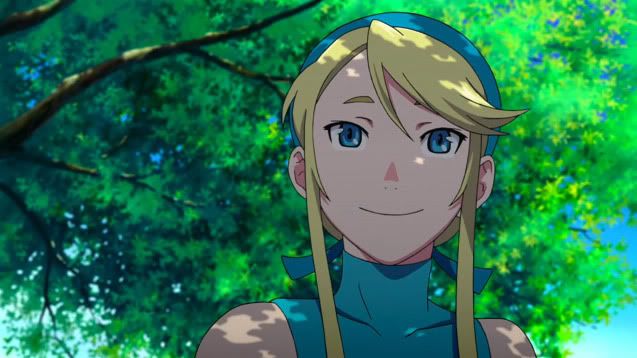 Lina: Hmmm... Joey in a rush? Sweet, this could bring something interesting to my day.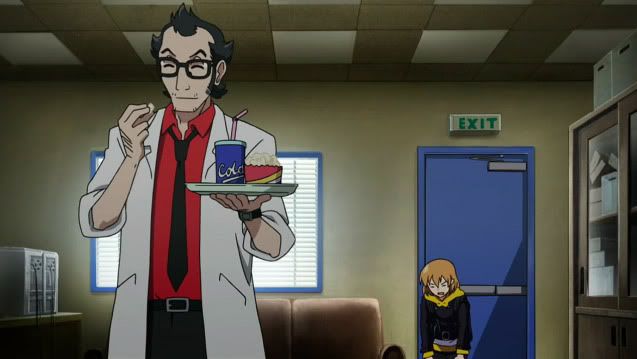 Joey: Goddammit, Denton!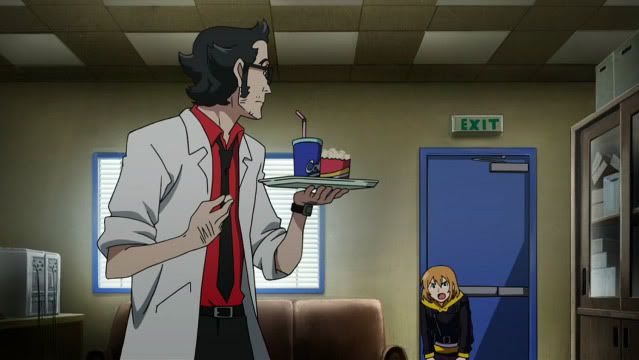 Denton: Hmmm?
Joey: Aliens! Fucking aliens! Your broadcast pissed them off because it blocked their television! Now they're on a rampage or something!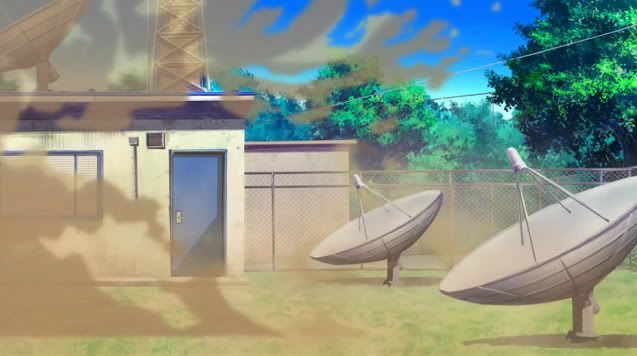 *CRASH!!!*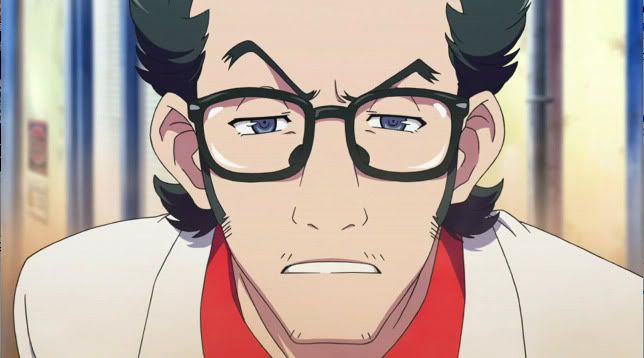 Denton: Hmmmm... Who are you guys?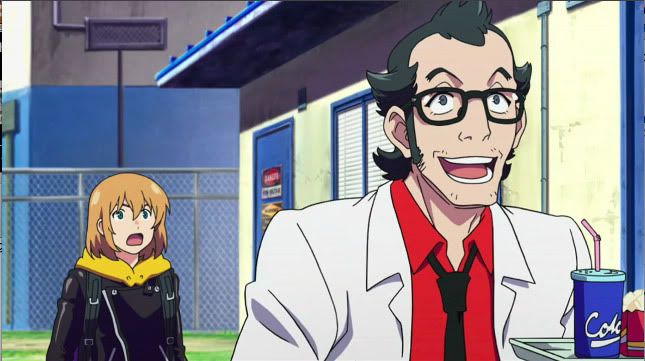 Denton: Oh! I got it! Cosplayers! Oh wow, your costumes look great!
Joey: GAH! Aliens!!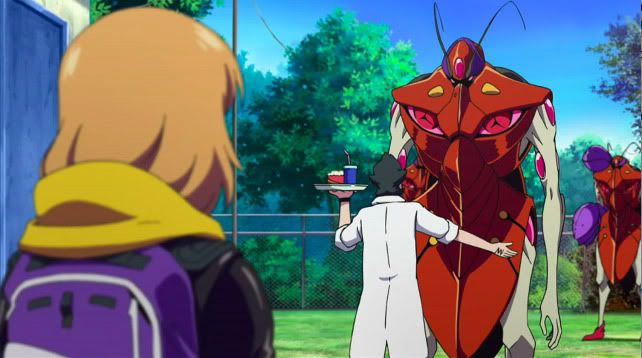 Denton: What do you use for the armor? Personally, I've been trying out some things with craft foam, but it hasn't given me the results I'm looking for...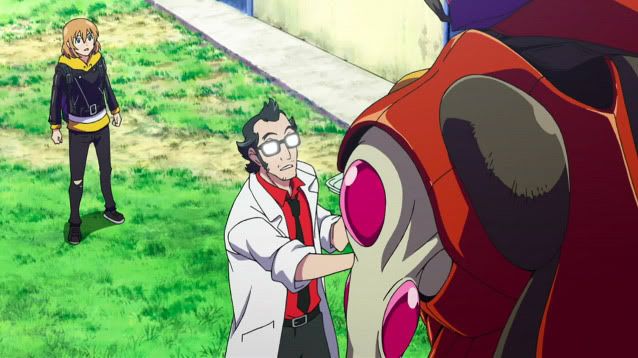 Alien 9Orange24ß: We were looking for a rave, but you... you're the one who blocked our television.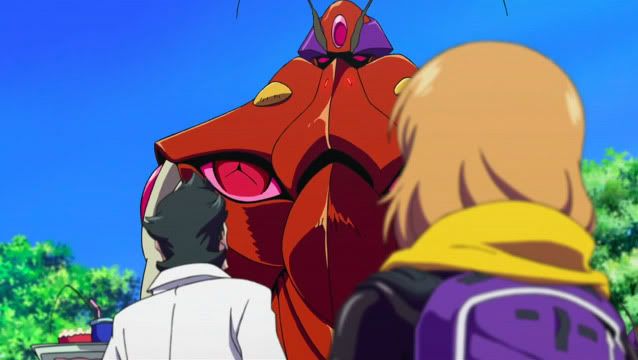 Alien 9Orange24ß: We will not stand for this type of behavior! Lost viewings are an important part of our ship's crew bonding time. We MUST find out if they're really in Hell!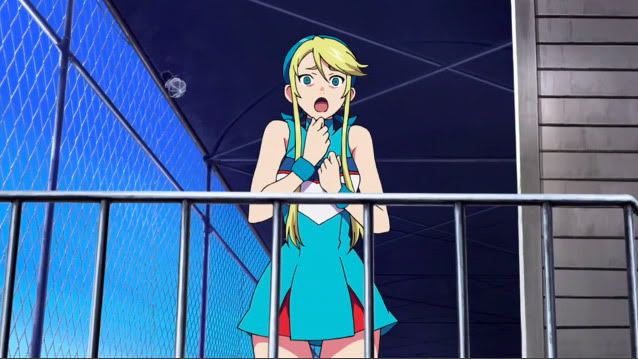 Lina: OH NO! OTAKU ALIENS!
Alien KumquatYellow: Quick! We must detain all of them and punish them with DEATH!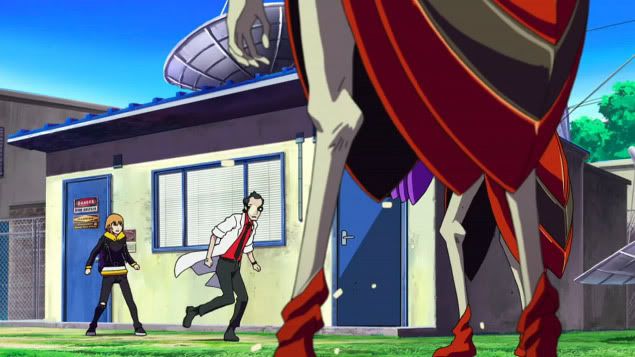 Denton: You guys aren't cosplayers! I should have known!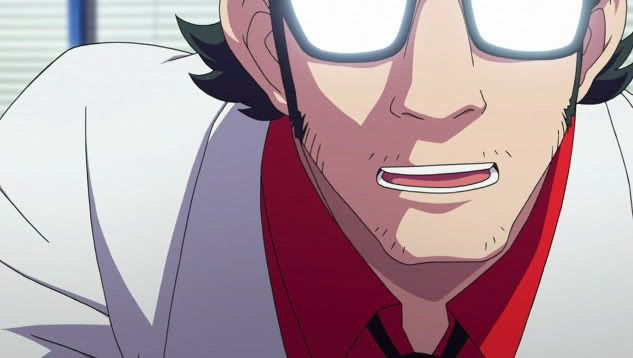 Denton: You can blame me for broadcasting over Lost, but don't you DARE hurt these kids.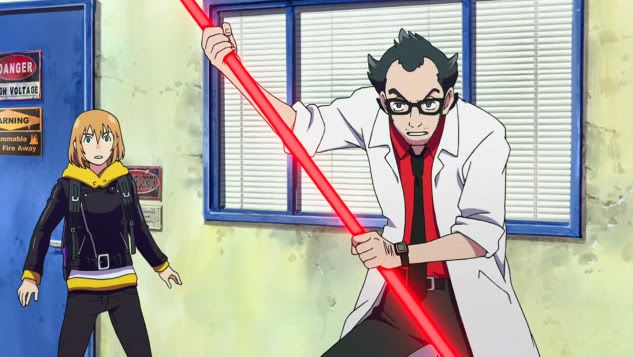 Denton: Or else I'll attack you with my laser sword of—
Joey: Denton, you're hallucinating again.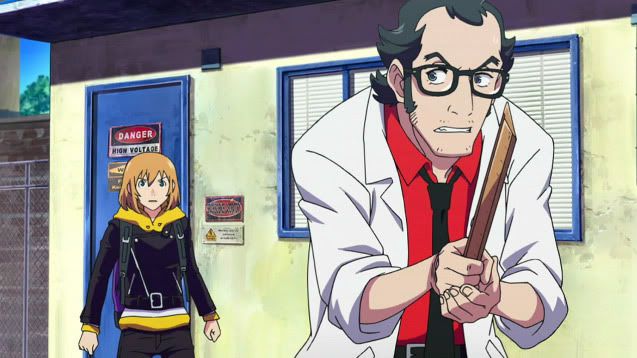 Denton: Oh. Thanks Joey. Okay, I'll attack you with this wooden ruler! Don't underestimate it... it has a metal edge!



Joey: Shit, what can I do in this situation? And these aliens... haven't they heard of Hulu? Or hell, just download the damn thing. Why go to all this trouble?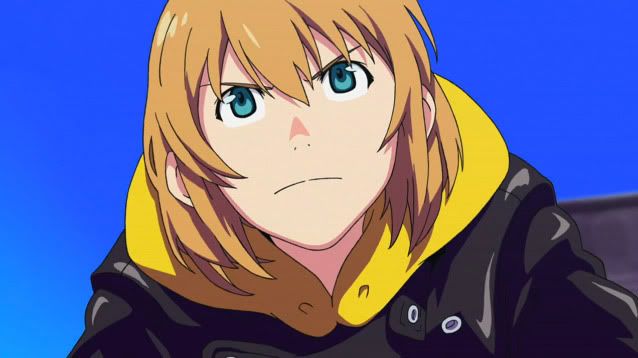 Joey: You know, I may not be good with a lot of things... I'm weak, feminine, and never pay attention in math class. But there is one thing I'm pretty great at...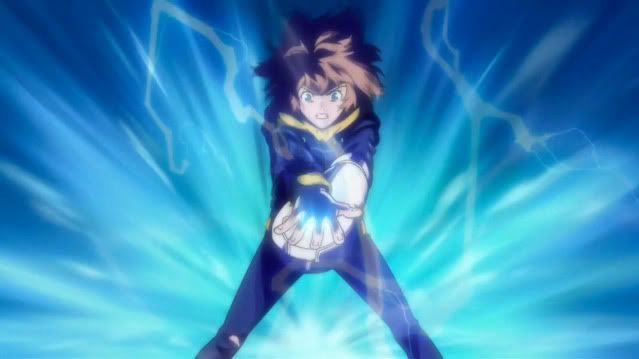 Joey: ...pushing buttons.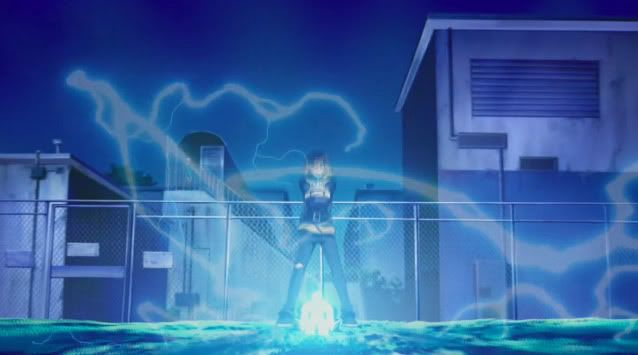 Joey: Heroman, let's kick ass and take names.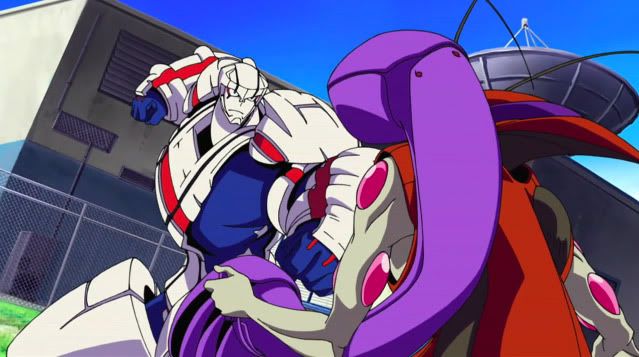 AMERICA!!!! FUCK YEAH!!!!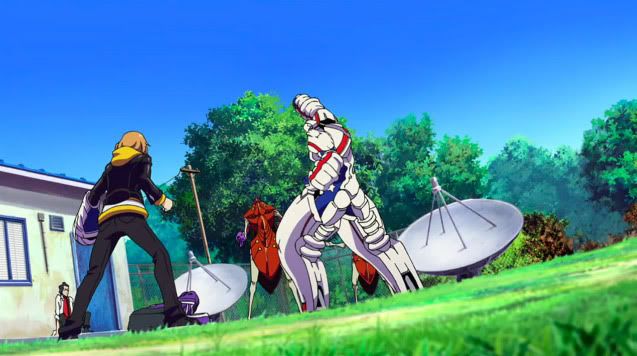 What are you going to do when we come for you now?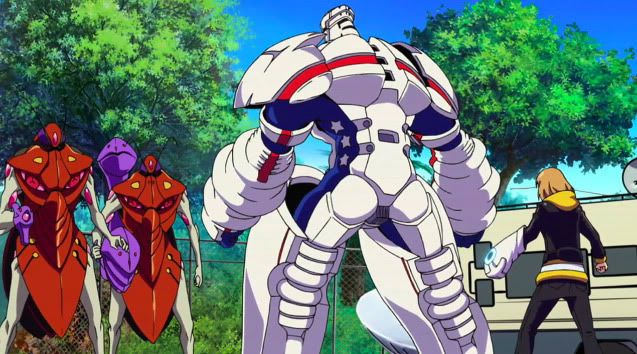 It's the dream that we all share; it's the hope for tomorrow~ FUCK YEAH!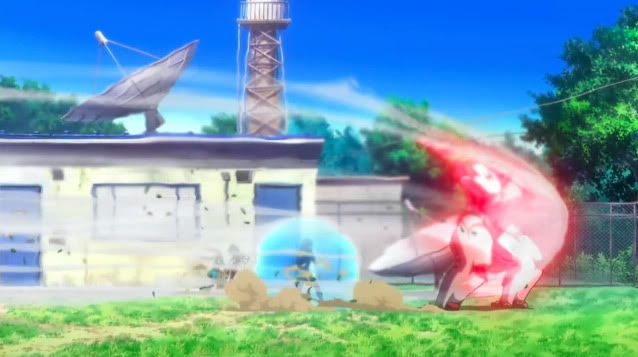 Joey: WHOALY SHIT It's not fair that they have energy weapons! AND WHERE DID THE SONG GO?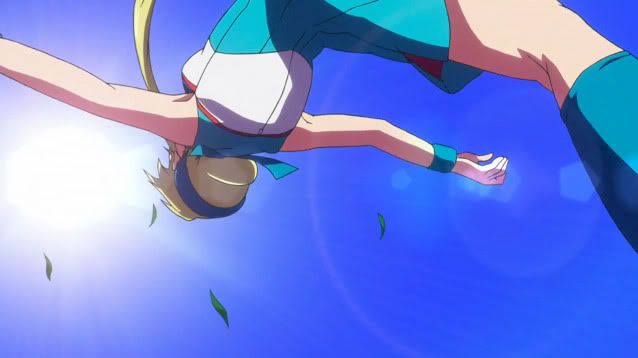 Lina: I KNEW I SHOULDN'T HAVE STARTED ON THAT DIET!!!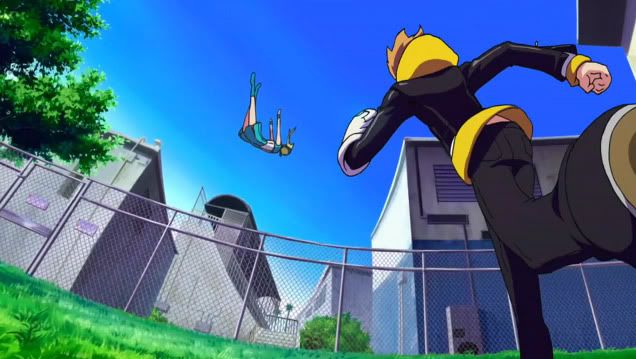 Joey: How the hell did you get blown away by that, girl? After this is all done and through, I am so force-feeding you like... six deep fried Twinkies. And Psy thinks I need to eat more...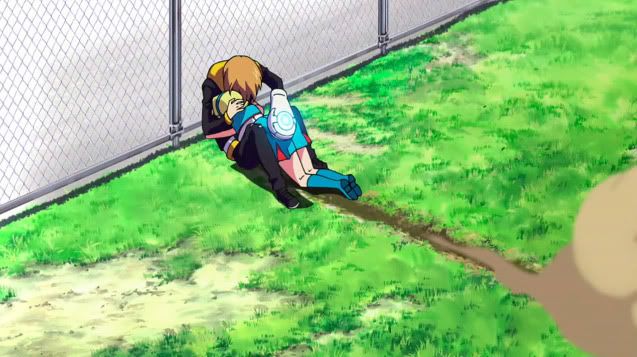 Joey: Oh jeez, I think I broke like... my entire spine...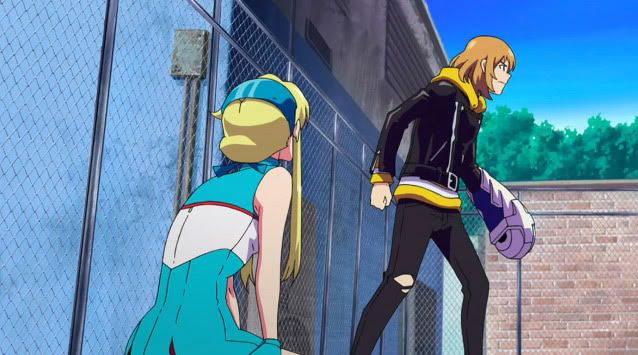 Lina: Joey, are you alright?
Joey: No. But I don't have time to deal with it for now. Your dad is SO paying my medical bills later.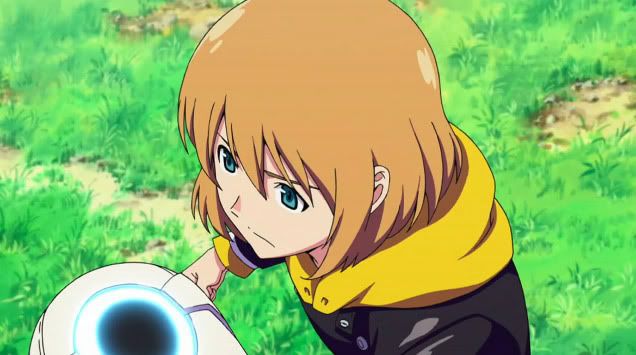 Joey: Heroman. I'm tired of this and now my back hurts. Let's put these losers in their place then go get super high on sugar and caffeine.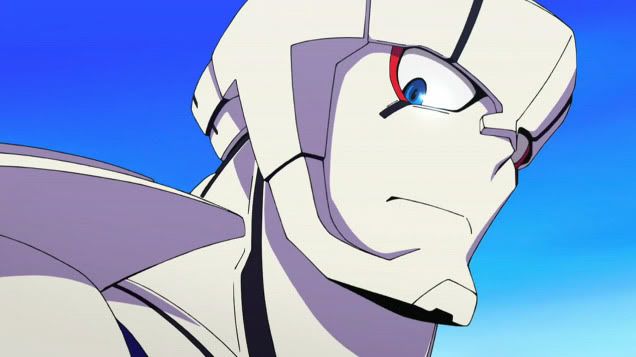 Heroman: .........(Okay.)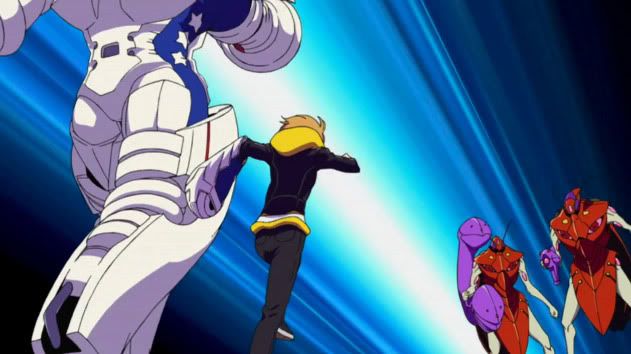 (I am actually quite impressed that Joey can keep up with Heroman's strides.)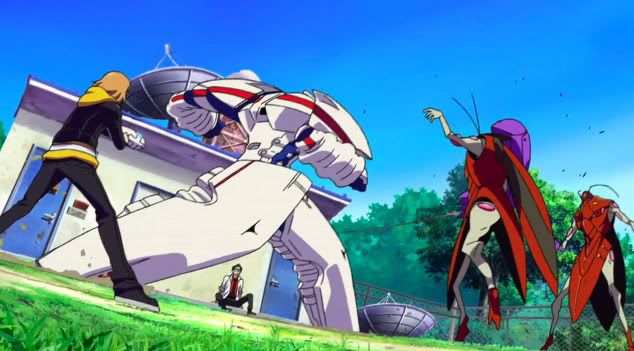 Joey: Heroman! Punch the crap out of him attack!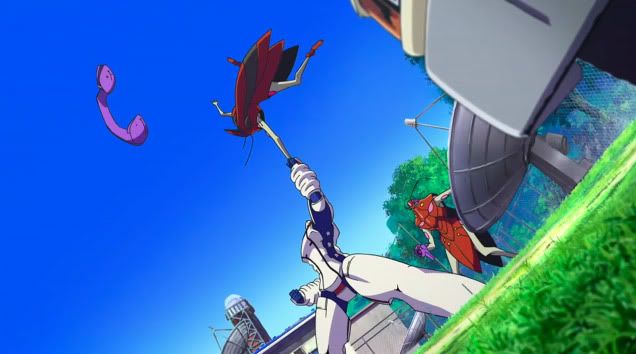 Joey: Heroman! Smash him into the ground attack!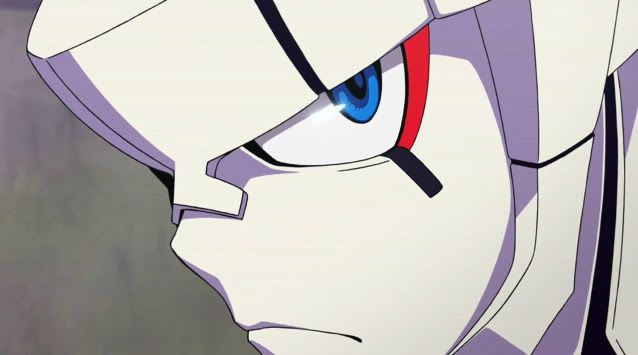 Heroman: ..........(We need to come up with better move names.)



Alien SpecialStarfruit: D-Don't come any closer!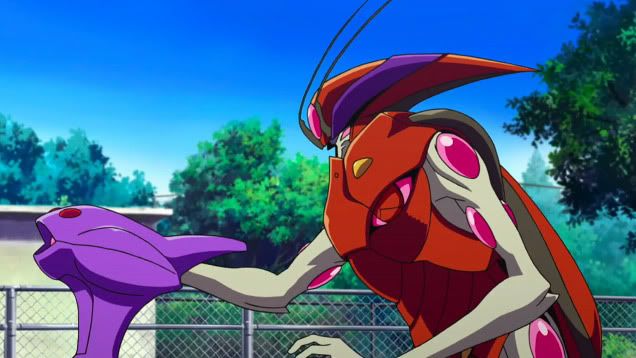 Alien SpecialStarfruit: I mean it! I have a gun and I'm not afraid to use i—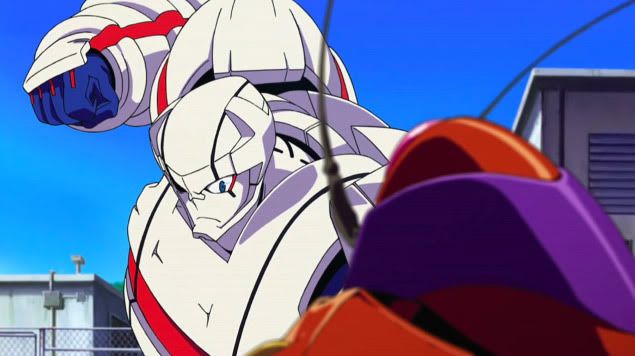 Alien SpecialStarfruit: —t!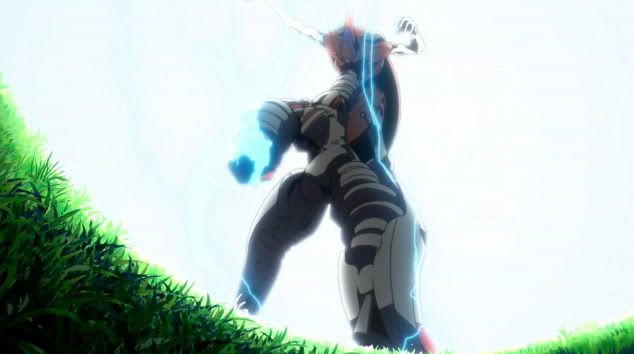 Alien SpecialStarfruit: OH GOD MY EVERYTHING! NOW WE'LL NEVER FIND OUT THE ENDING TO LOST!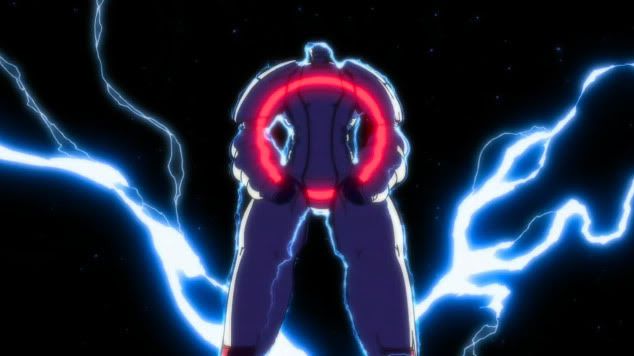 VICTORY POSE! O YEAH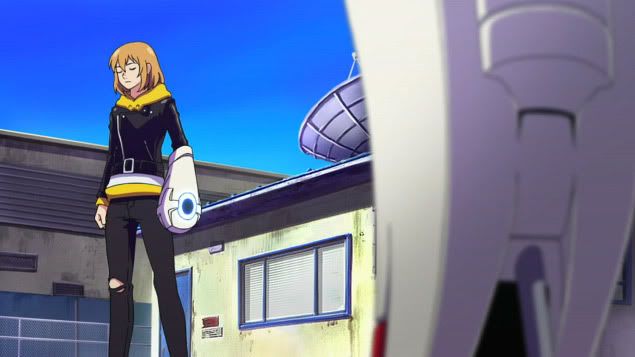 Joey: Ahhh... I feel a little refreshed after that.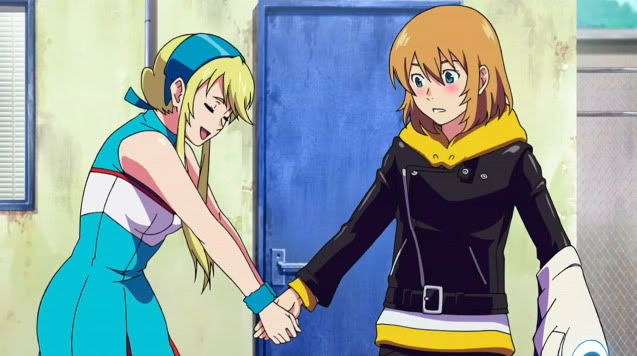 Lina: Oh Joey! Thank-you for saving me!
Joey: Oh god, she has cooties! I can feel the rash starting! Ahhh! My cheeks are starting to break out in hives!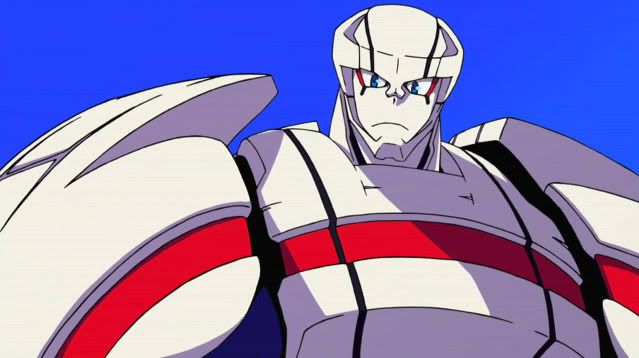 Heroman: .......(So, we going to overdose on sugar and caffeine or what?)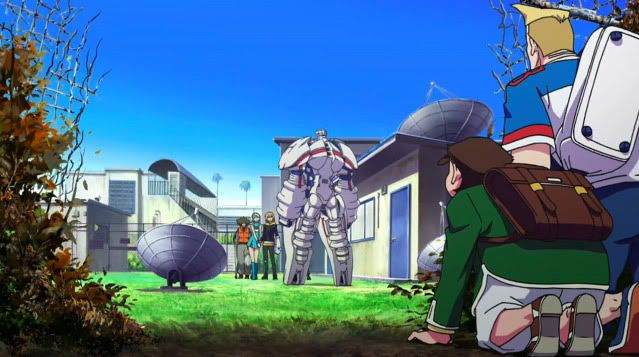 Nick: Holy crap...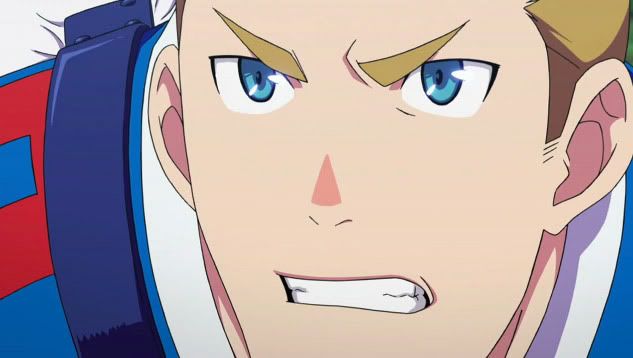 Will: Dammit, this isn't fair! I want a giant robot too!
Nick: Well, I wouldn't call it a GIANT robot... maybe a medium sized robo—
Will: Shut up.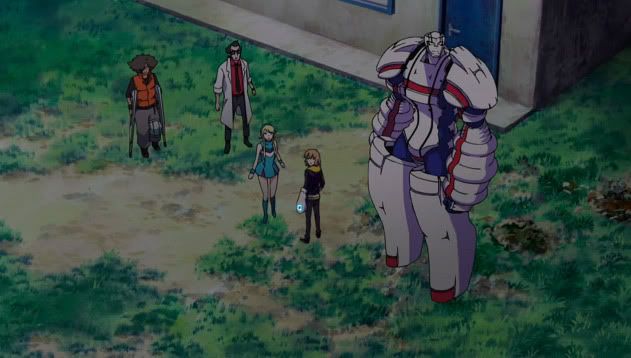 Lina: Hey, there wasn't supposed to be a solar eclipse today...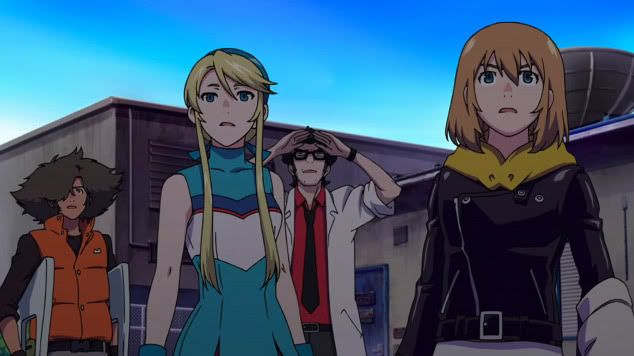 Denton: I don't think that's a solar eclipse...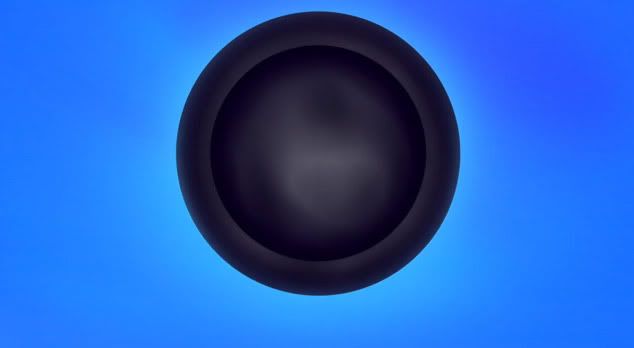 Psy: It sorta looks like a big metal bowl.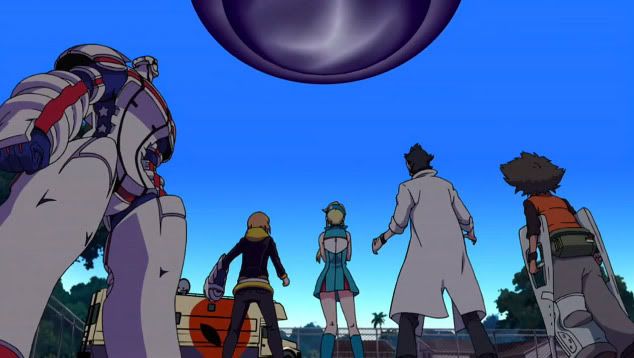 Denton: It does! ...Oh no, now I can't unsee it...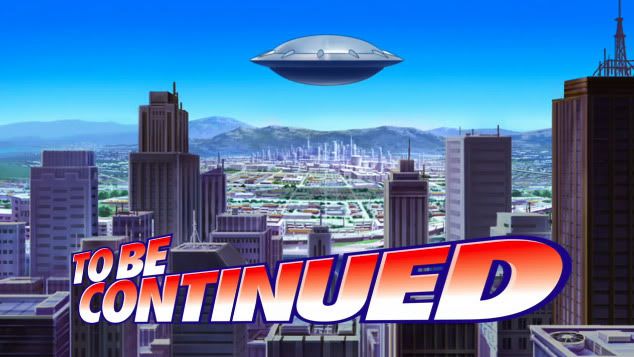 BUT REALLY IT'S A SPACECRAFT!

TO BE CONTINUED!!!!!

Next time, on Heroman!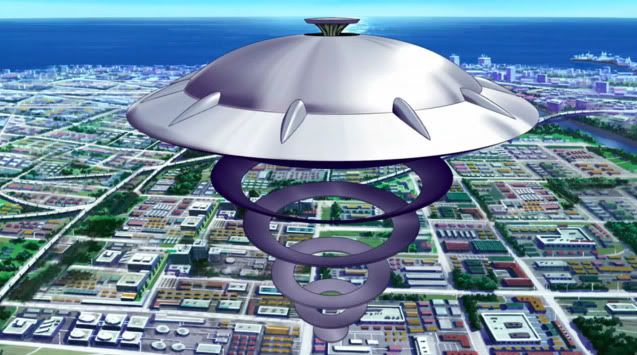 Tricky tricks from the spacecraft!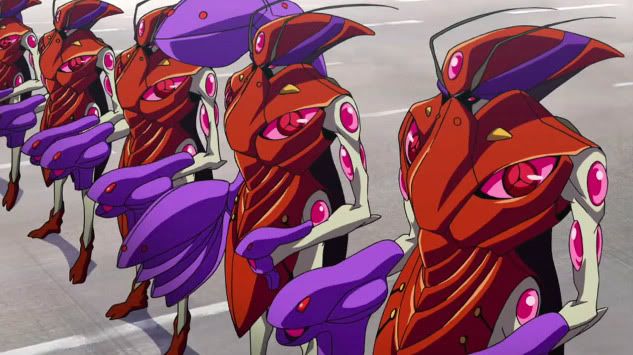 Lots of aliens!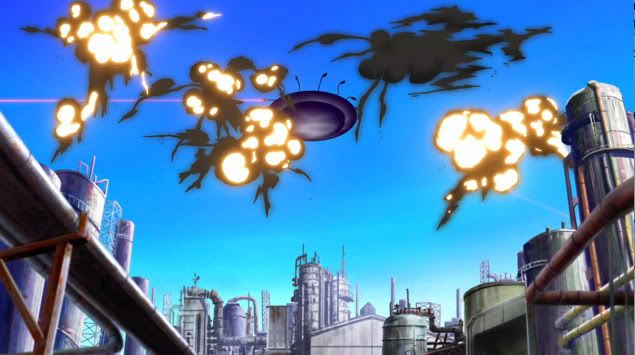 Explosions!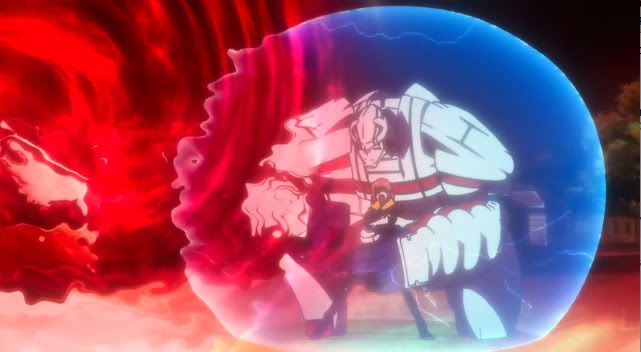 Big barriers!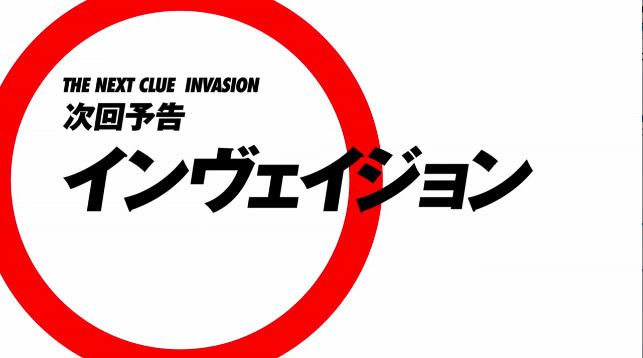 Next time on Heroman! Episode 03: INVASION!

Wow, I had a lot of fun writing this one. I'm sort of sorry that there's so much cussing and stuff in these Heroman recaps, but it's just amusing to me to make Joey so foul-mouthed! I can't believe my recaps for what seems to be basically a show aimed at younger audiences has more warnings on it than Durarara!!, which is obviously aimed at an older crowd. Ah, oh well. If it reaaallllyyy bothers anyone, maybe I'll cut back a little. I dunno. Maybe I won't find the same amusement in making Joey foul-mouthed next week. Ya never know. Also I think it's cheating using songs for multiple screencaps, but it makes it easier for meeeee~

Looking back, I feel like I sorta gave Lina the short straw in the episode. I don't have anything against her. Actually, I rather like her. She was just sort of unfortunate in the recap this time. Hopefully episode 3's recap will be better for her!

And thanks go to Nur, who helped me name a police officer and the aliens.

ONE LAST THING!! If you get the quote used with the police officer screencaps, you win SO DAMN HARD and I love you very, very much.

Anyway, hope you enjoyed, thanks for reading it through!