I just did the math, and I'll miss the last two episodes of Durarara!! I'll be in away when they air, so the recaps will be late. Like... two to three weeks late. ALAS, NOW THE WORLD WILL END.

Before it does, let's get going with episode 8. You know the drill, stupid jokes, occasional swearing, spoilers for the episode (and a few tiny Doctor Who ones too). 107 pictures.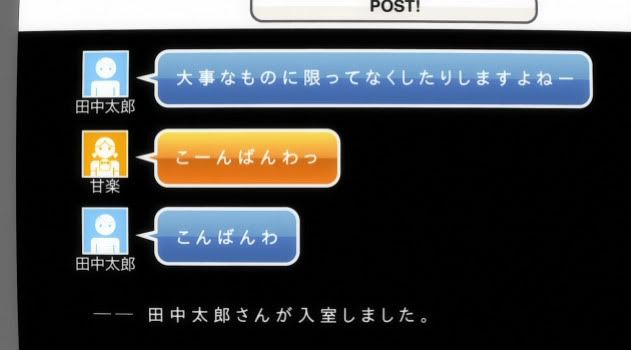 Tanaka Taro: So I'm going to this birthday party, but I don't know what to get for the birthday girl. Any suggestions?

~This chat room is now empty~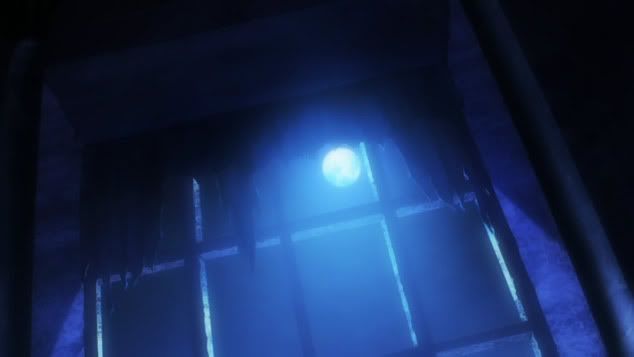 KITTY BIKER: Whoa, the moon is bright tonight...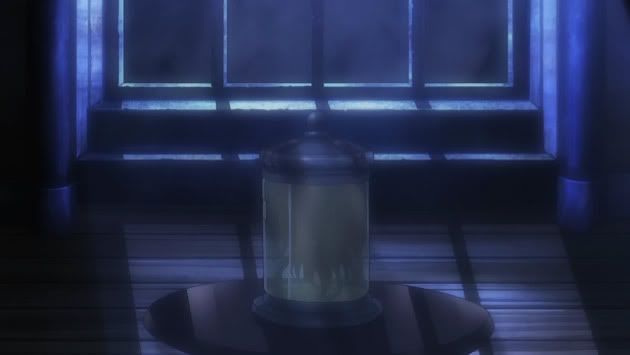 KITTY BIKER: I guess it's nice, it illuminates my head! I'm so glad invested in a Head Jar®. Those things are great at keeping my head fresh!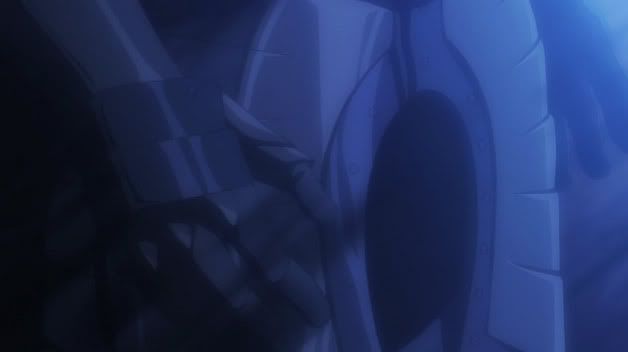 KITTY BIKER: Oh, huh. I guess I'm in my armor. Maybe it's a cosplay day?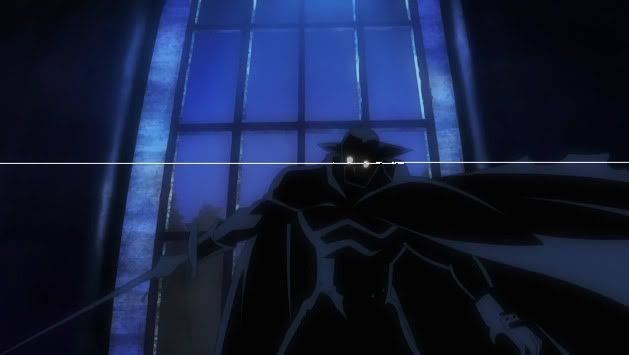 KITTY BIKER: HOLY JESUS IT'S AN ALIEN!!! WITH A SWORD!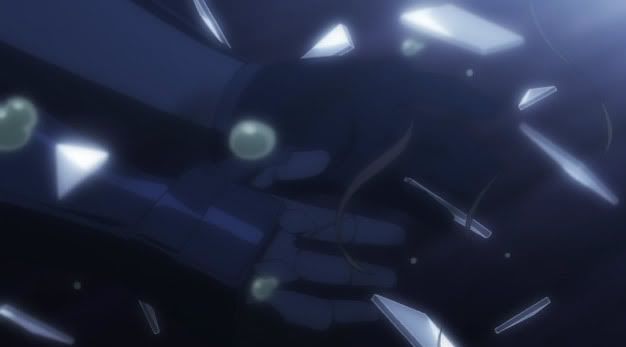 KITTY BIKER: AAAHHHH!!! YOU BROKE MY HEAD JAR®!!!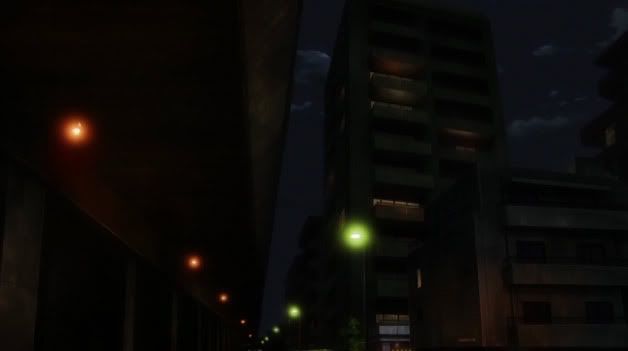 KITTY BIKER: *hff huff* Oh man... it was just a dream... thank goodness. Wait... I never had a Head Jar®. Damn wishful dreaming!!!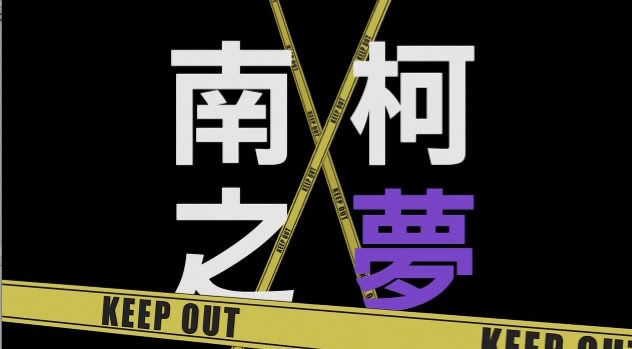 DURARARA!! EPISODE 8: TRANSIENT DREAM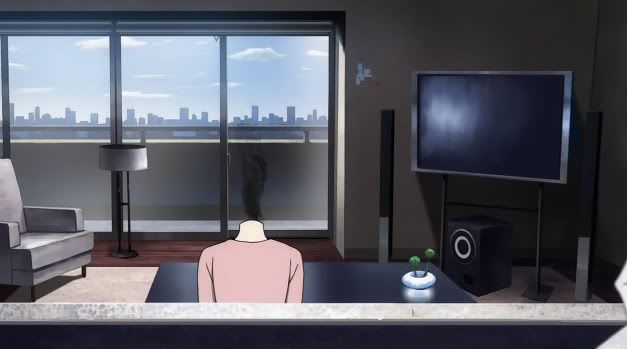 KITTY BIKER: I hope Shinra notices what I'm wearing today~! I never wear things like this... Oh, maybe I should wear a dress to the party!!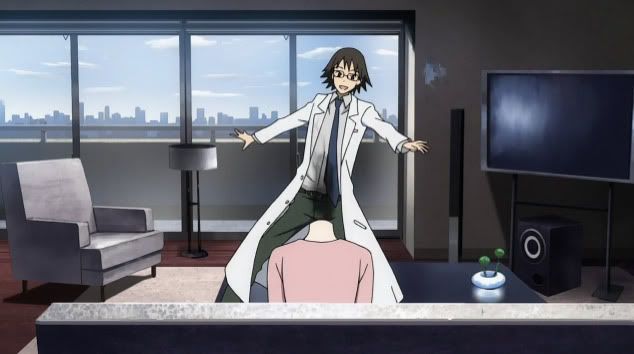 Shinra: *ZOOM!* HEEEEEEEEEEEEEY CELTY!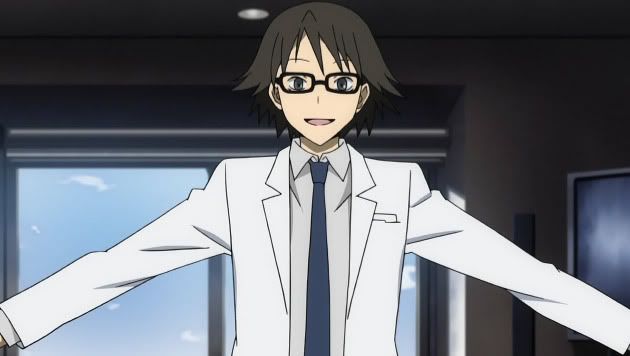 Shinra: Want to hear this great joke I read?
KITTY BIKER: *sigh* Sure...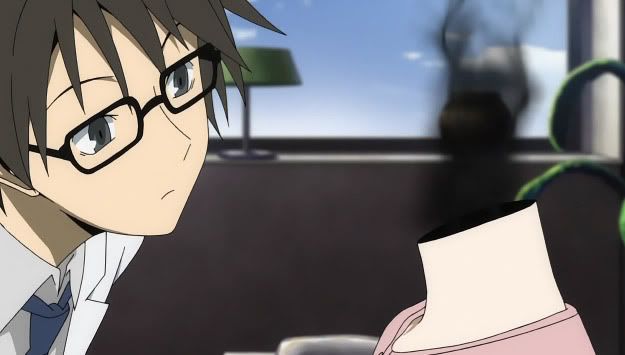 Shinra: Huuuuh... Celty... is there something different about you today?
KITTY BIKER: Maaaaayyybee~! =D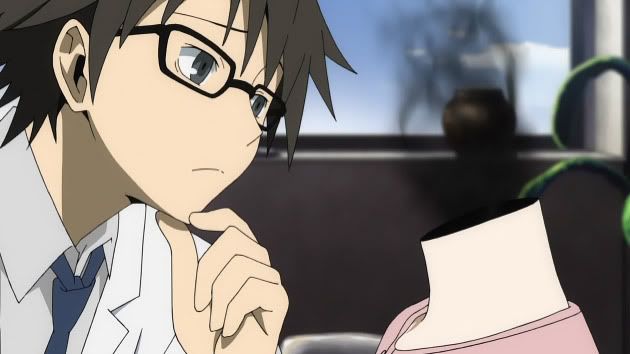 Shinra: Did you start to use a different body wash?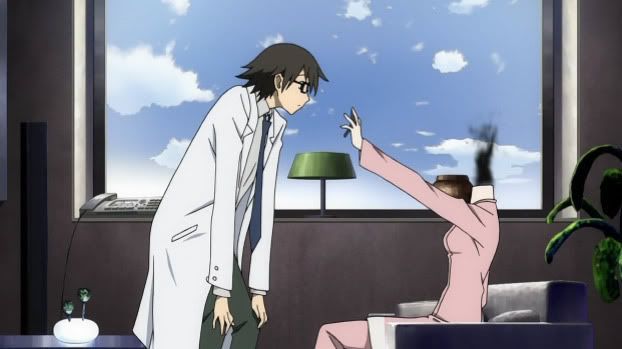 KITTY BIKER: I'M GOING TO KILL YOU SLOWLY AND ENJOY WATCHING YOU SUFFER.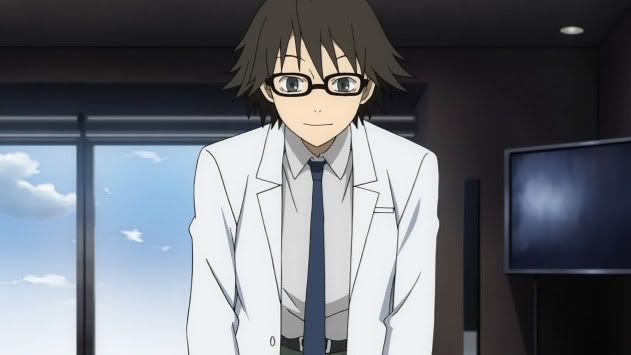 Shinra: So... not a different body wash. Huh.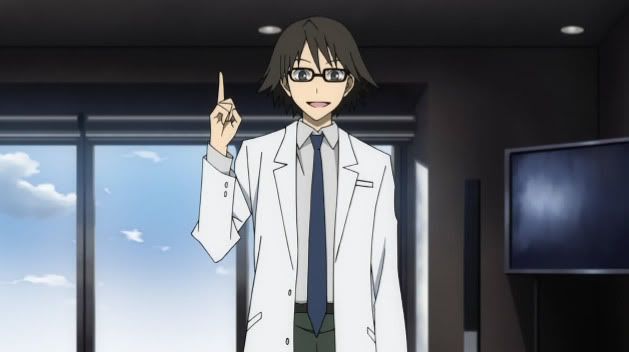 Shinra: Anyway! Let's talk about your birthday party!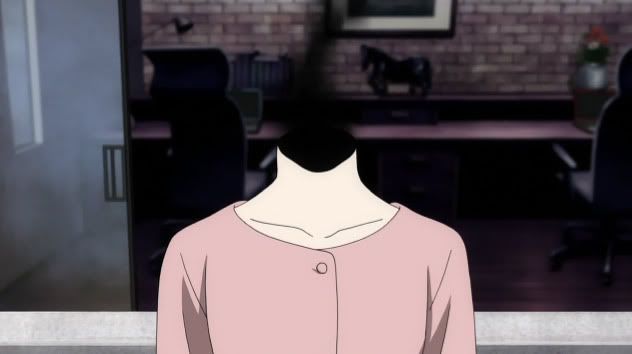 KITTY BIKER: Eeeee~♥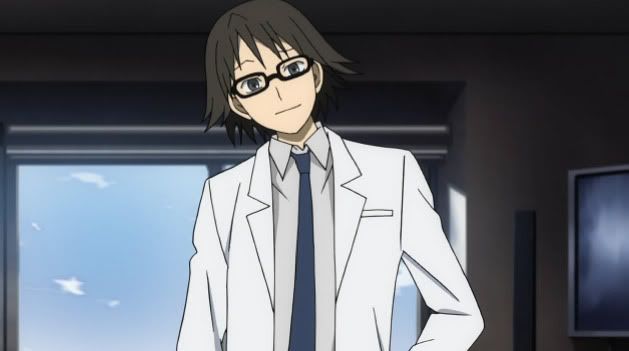 Shinra: We've sent the invitations to everyone, now we just have to figure out what we'll do during the party!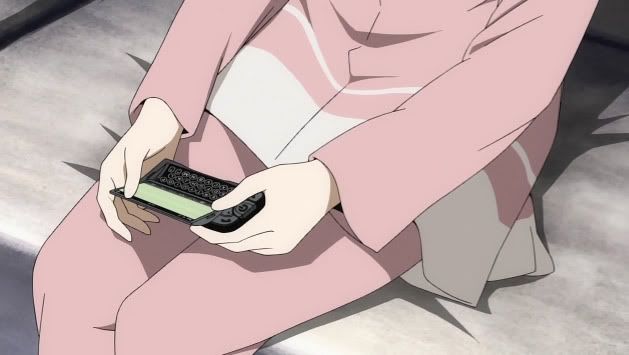 KITTY BIKER: Umm... well... I was thinking we could have a nice dinner...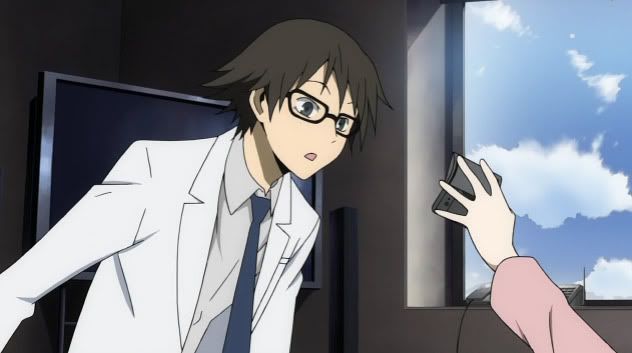 Shinra: A nice dinner?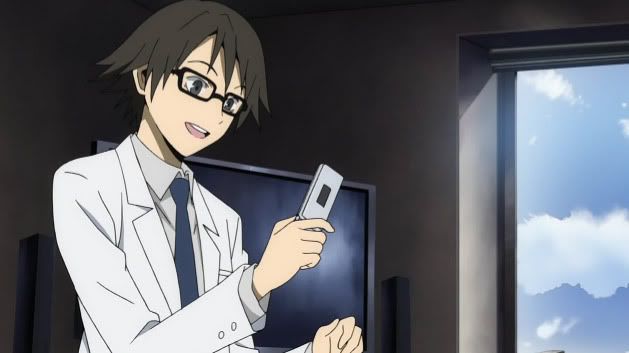 Shinra: Dinner? Sounds great! I'll call this great caterer I know and—
KITTY BIKER: A-ACTUALLY!!!! ...I... was hoping...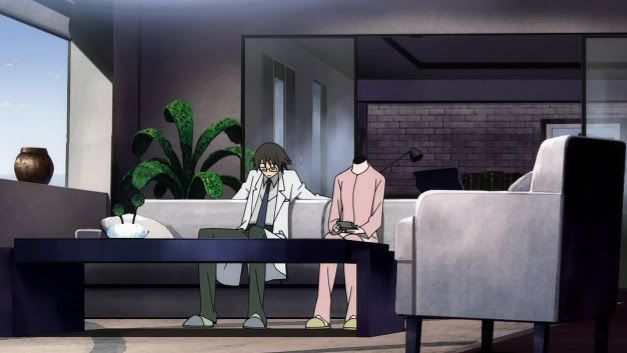 Shinra: What is it?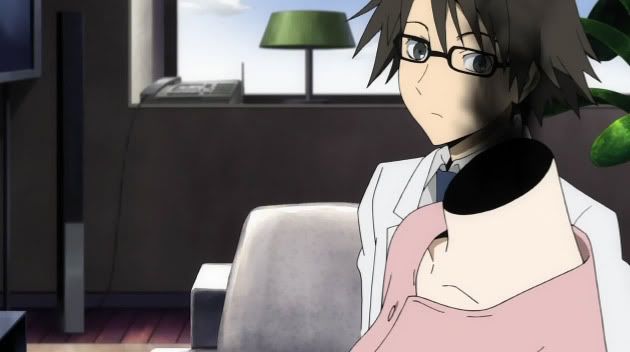 KITTY BIKER: ...I want to cook for everyone...
Shinra: ....okay.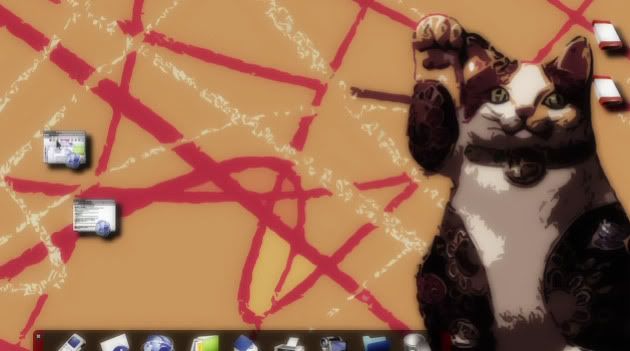 Shinra: Turn on your computer, let's see if we can find some recipes for you!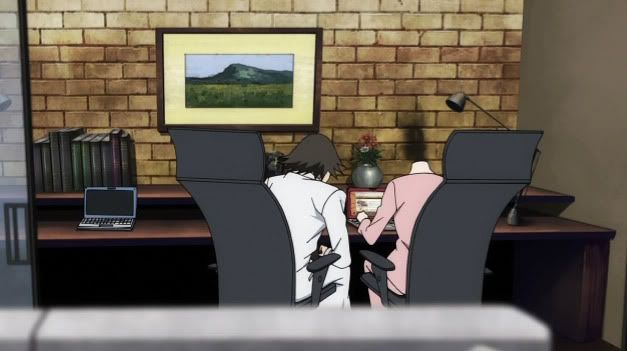 KITTY BIKER: What about this one? Does it looks good?
Shinra: Hmmm... I'm not a big fan of cantaloupe.
KITTY BIKER: How does this one sound?
Shinra: Oh! I like it!
KITTY BIKER: =3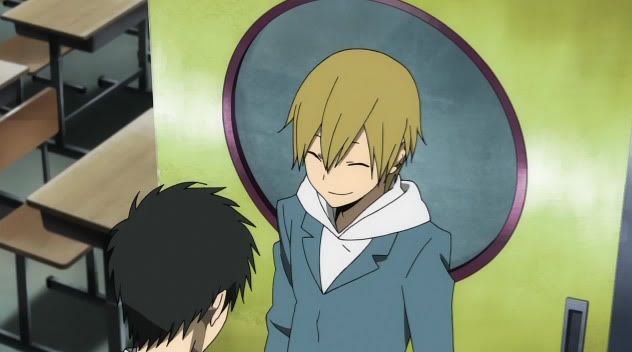 Mikado: Hey Kida, did you bring it?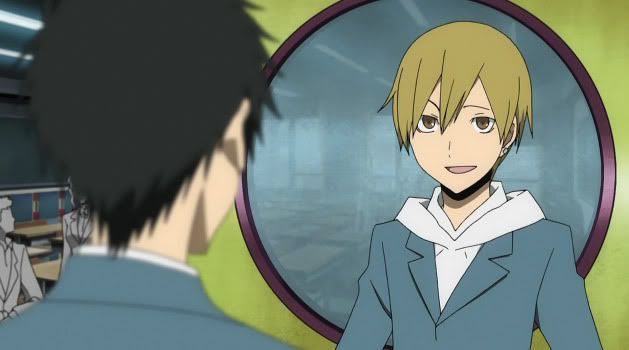 Kida: Oh course, my man! Have I ever let you down?
Mikado: Where there was that one time at the watersli—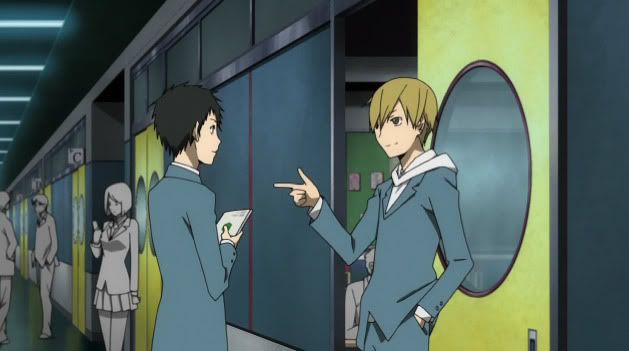 Kida: ANYWAY here's the book. This is the best of the Derrick Storm novels, IN MY OPINION. And check this out...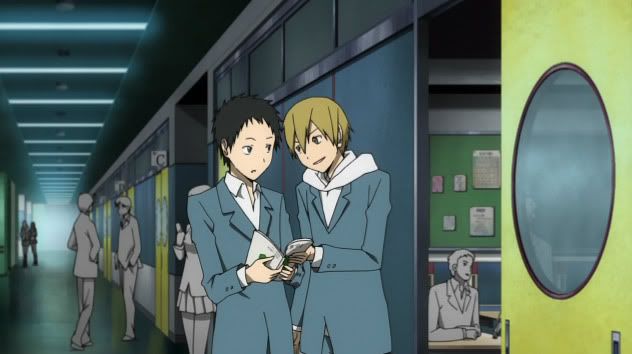 Kida: RACY SEX SCENE!!!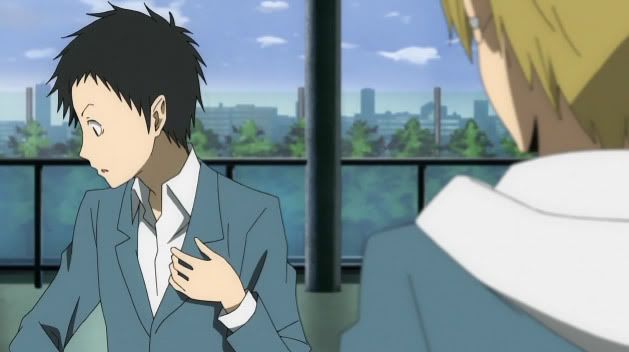 Mikado: Er, uh, yeah... I... gotta go... thanksforthebookbye.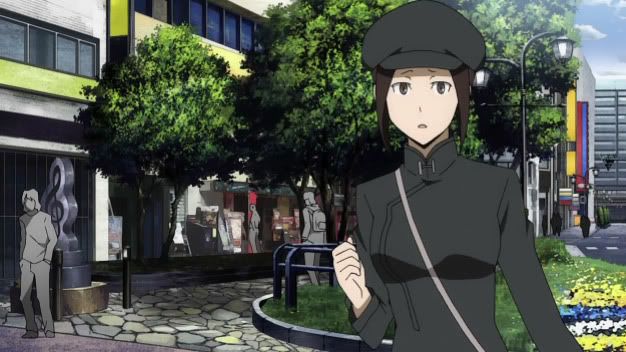 Erika: Oh man, oh man!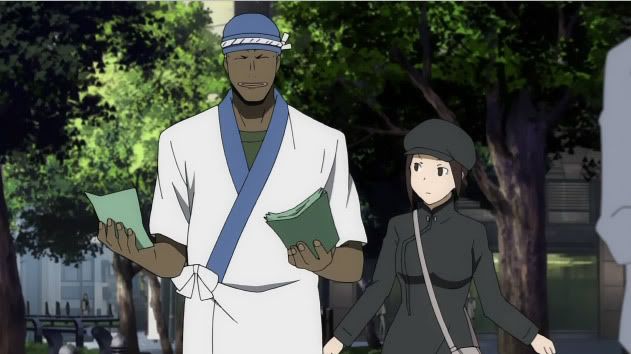 Erika: Ah! Simon! Have you seen Walker?
Simon: No. Do you want some sushi? It's good sushi!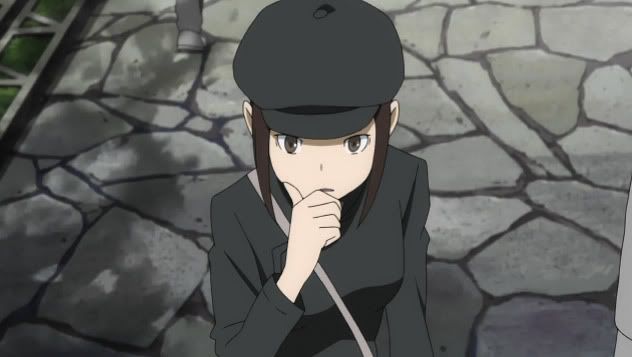 Erika: We were supposed to meet at noon to get in line for the signing...
Simon: I promise! Good sushi! New flavors!
Erika: He would never miss an important meeting like this unless something went horribly wrong!
Simon: Special deals on new flavors! Today only!
Erika: Where could he be?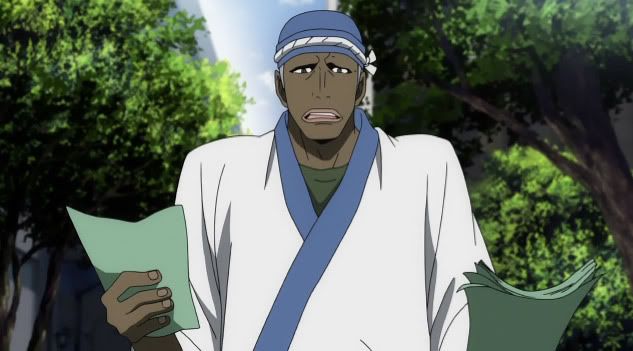 Simon: You are not listening, yet?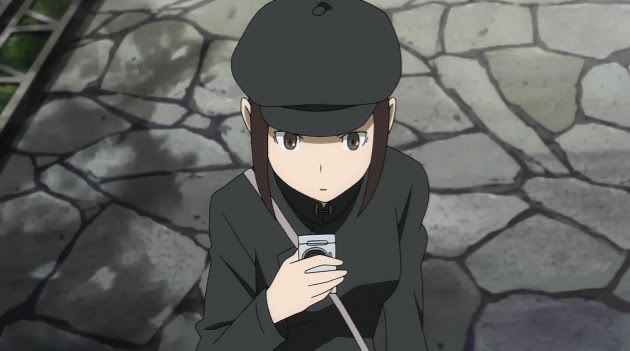 Erika: I could try to call him again, but I think his phone must have died because it keeps going to voicemail.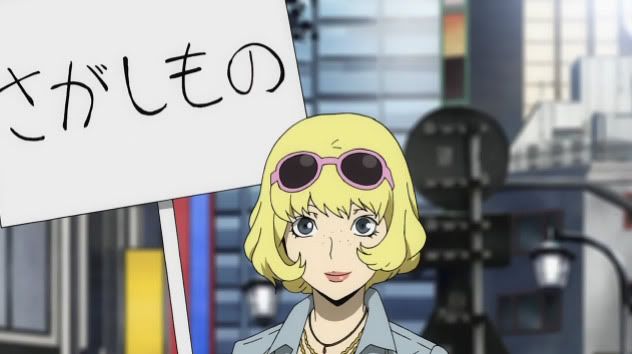 Finder: Why hallo! Can I help you find something?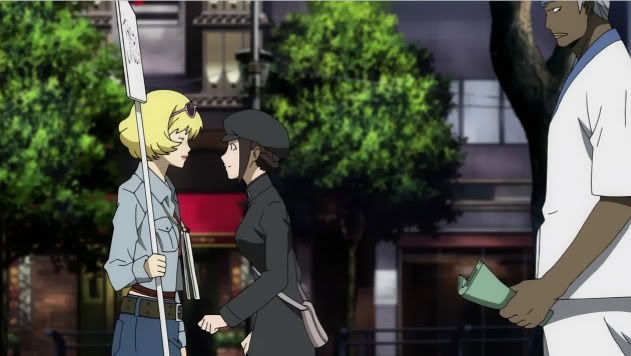 Erika: Are you like a walking Google?
Finder: ...yes?
Simon: Now you are ignoring me.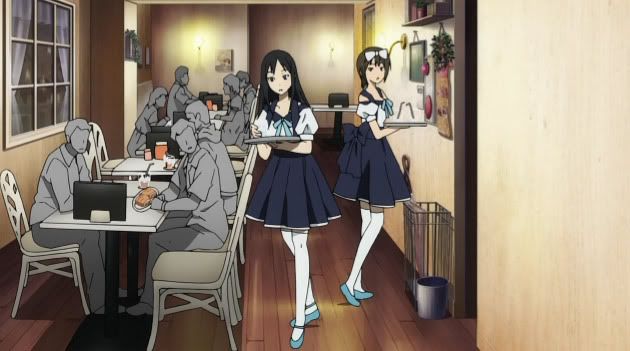 Walker: Hey ladies, I need to use your phone!!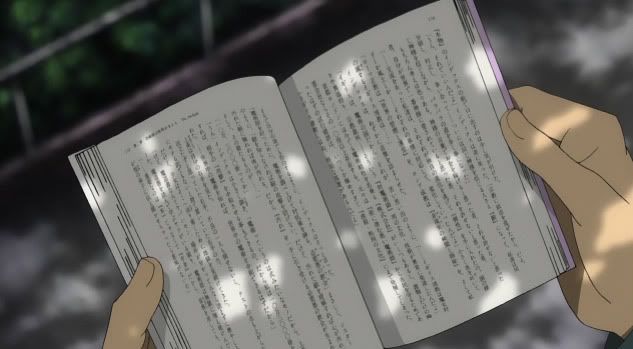 Kyohei: "And then he touched he lips, delicately, as one would touch a blooming flower."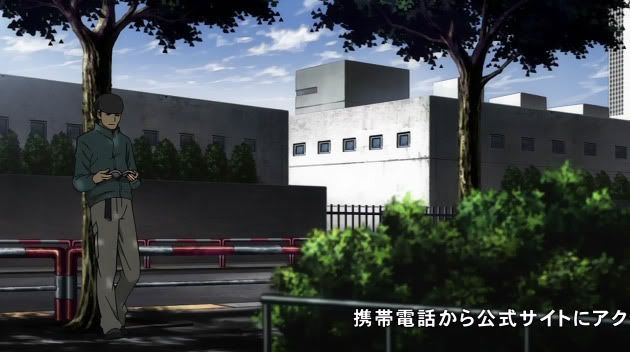 Kyohei: "No, my sweet! We must not be seen together, our parents would never let us meet again! My brother, Prince Thesbia, will surely kill you!"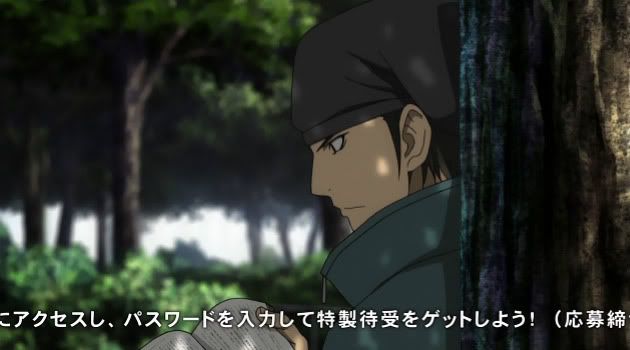 Kyohei: Oh Prince Thesbia, you're such a douche.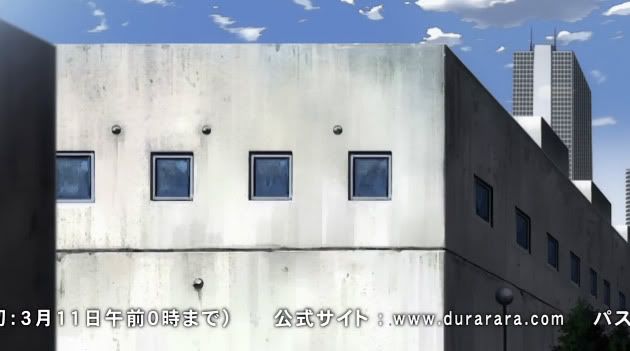 Kyohei: Eh... I ought to go. That building has been staring at me for a while and it's making me uncomfortable.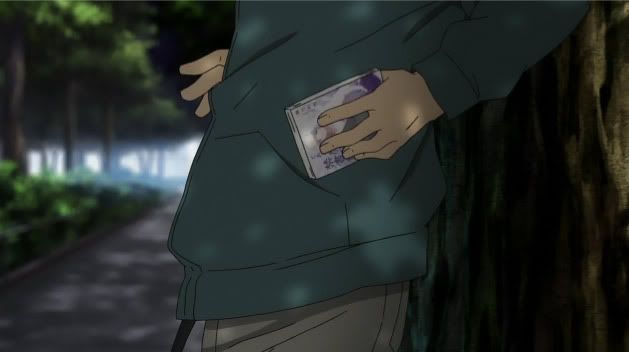 Kyohei: I'll finish this story later...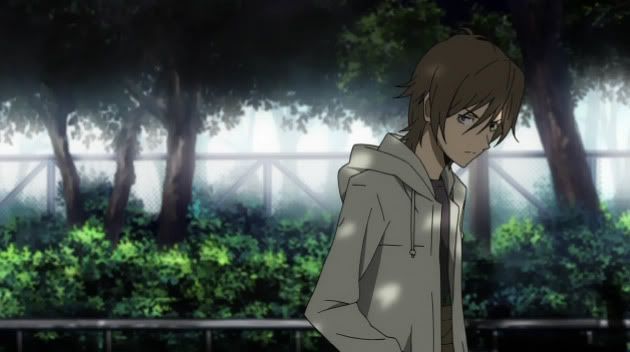 Fireworks Dan: Was he reading "Love's First Blossom?" I freaking love that story! ...hate Prince Thesbia though... the was a dick. But I have to complete my mission...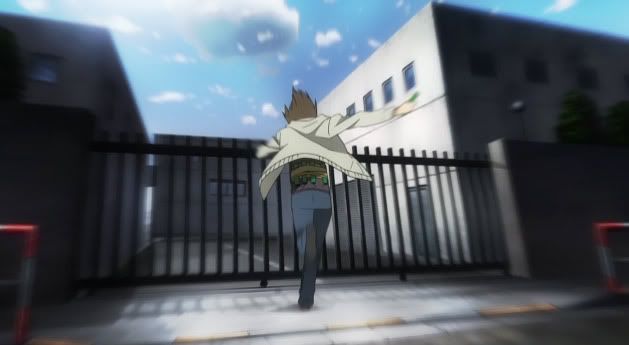 Fireworks Dan: ...to show the world how dangerous fireworks are! TAKE THIS, BUILDING!!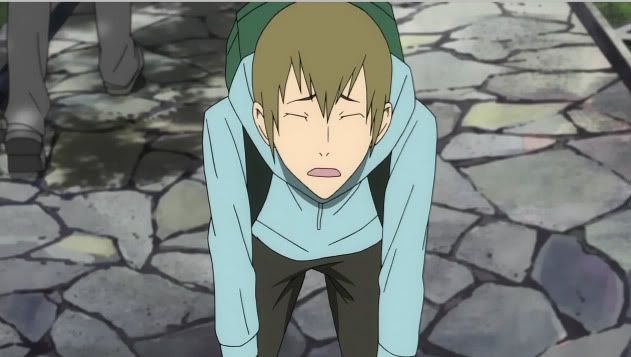 Walker: *huffhuff* Where can she be?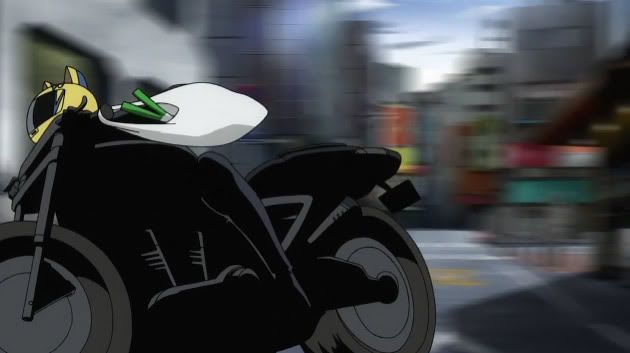 KITTY BIKER: Eggs, mackerel, and leeks... that's all I needed to pick up, right?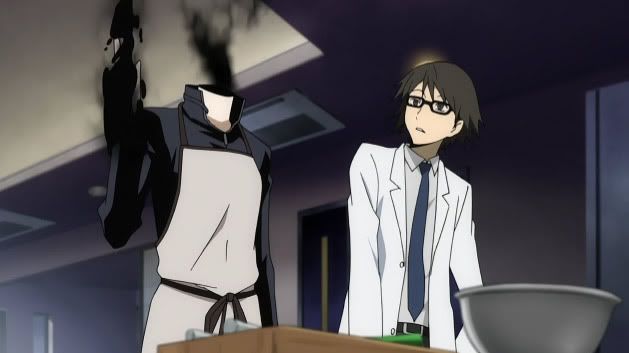 Shinra: So first we will finely chop the leeks.
KITTY BIKER: Chop? Got it.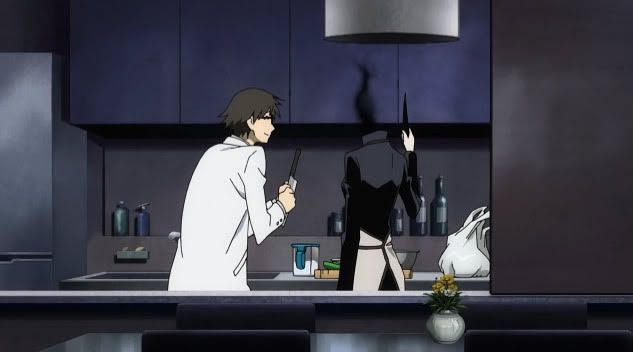 Shinra: Ah... Why don't you use a kitchen knife instead of a ...shadow... knife?
KITTY BIKER: Oh. Okay.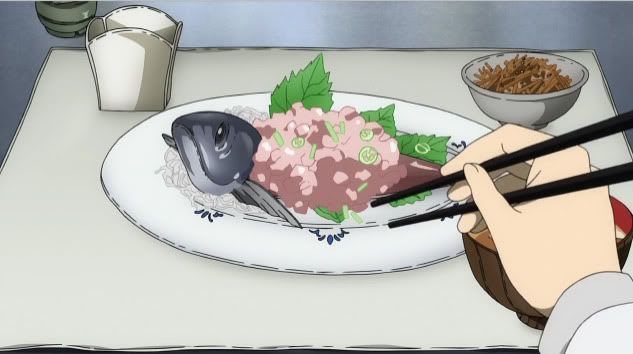 Shinra: Well, it looks... good...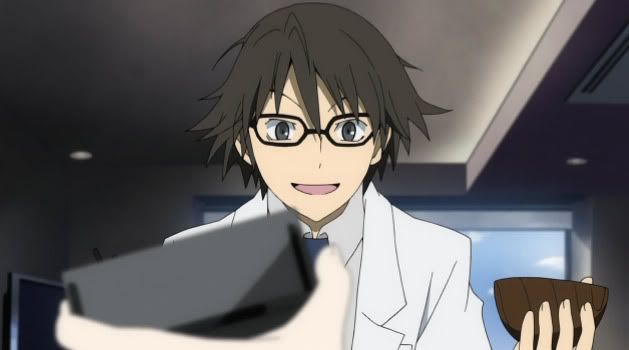 KITTY BIKER: HOW DOES IT TASTE?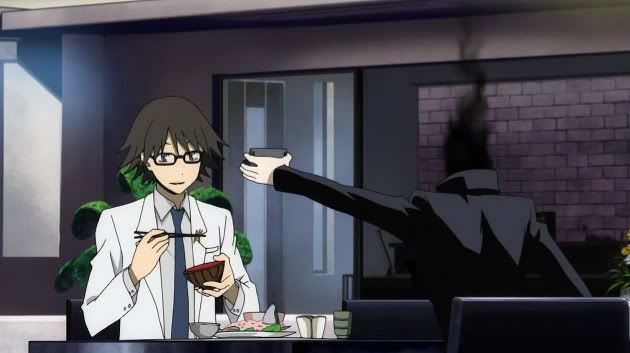 Shinra: It's very... unique.
KITTY BIKER: THAT MEANS IT'S BAD, RIGHT?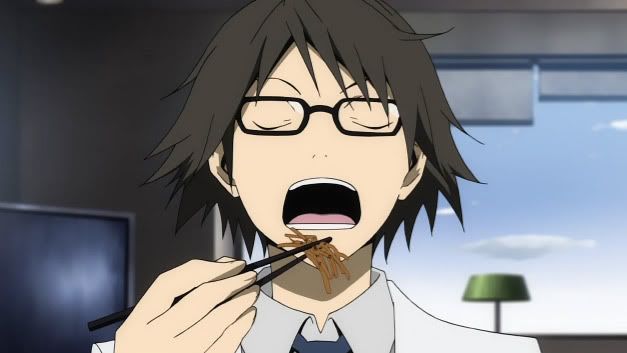 Shinra: No, it's just different.
KITTY BIKER: STOP IT, IT SUCKS! *woom*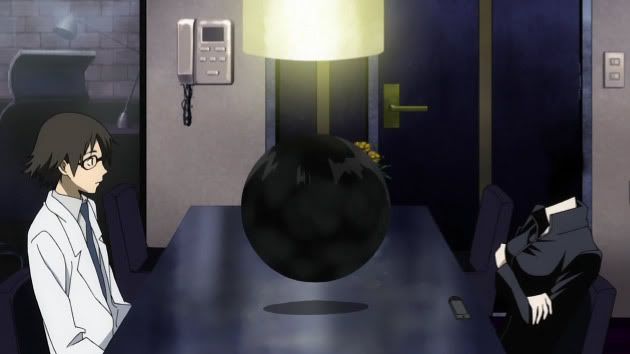 Shinra: I was eating that!
KITTY BIKER: I'm not going to let you eat something so horrible!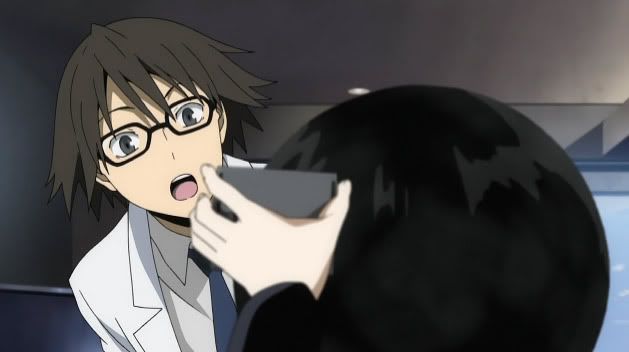 KITTY BIKER: How can I improve?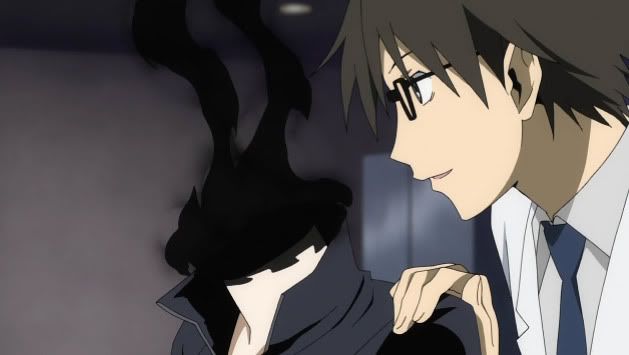 Shinra: Well, you know what they say, practice makes perfect! And besides, it wasn't that bad. It was pretty good for someone who can't taste anything!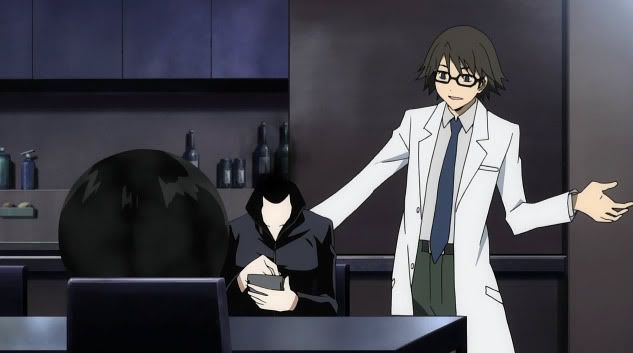 Shinra: But... do you want me to give you a list of caterers for the party?
KITTY BIKER: ....maybe.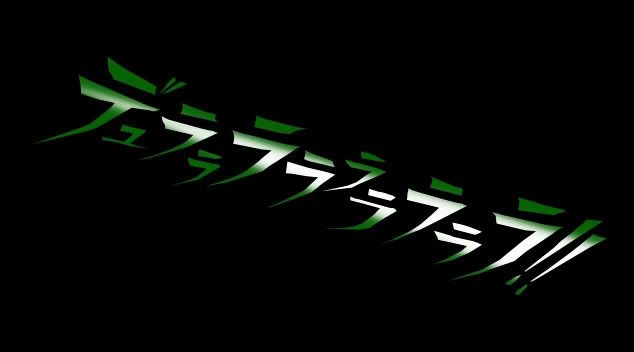 DURARARARARARARARARA!!

*ding dong*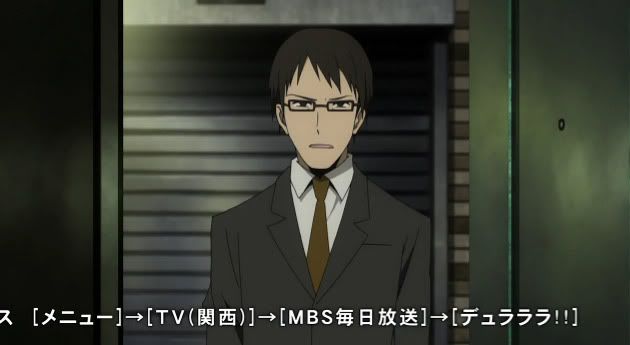 Shinra: Hello?
Angry Man: I hear there's going to be a party, AND I WASN'T INVITED.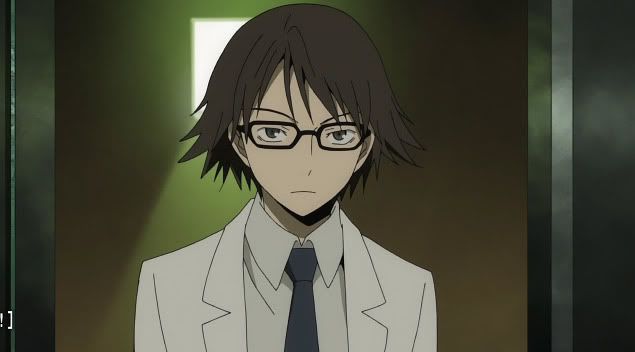 Shinra: I'm sorry, sir, but the party is for a friend and she only invited her FRIENDS.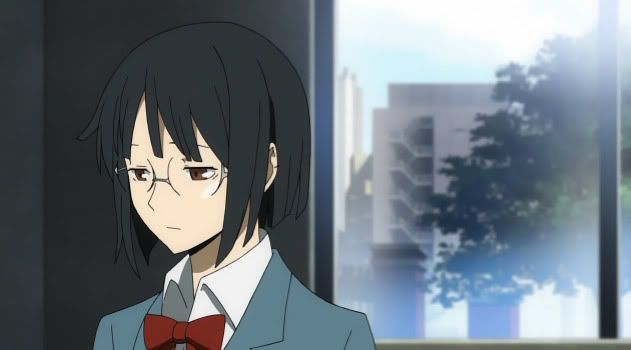 Anri: *sigh* I posted that new chapter of my fan fic last night and I haven't gotten any comments on it yet. Is it really that bad? And now THIS!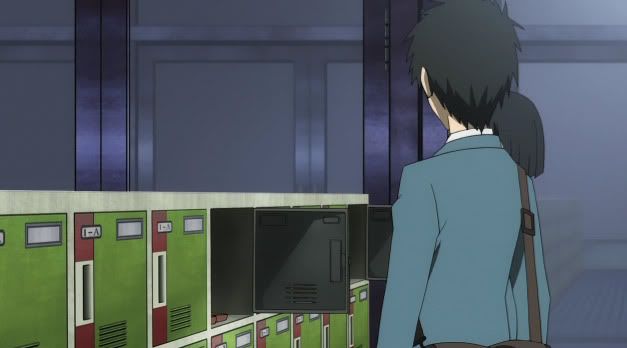 Mikado: Hey Anri, what's wrong?
Anri: I lost my invite to Celty's birthday party. Also someone stole my shoes, but I'm more worried about the invite.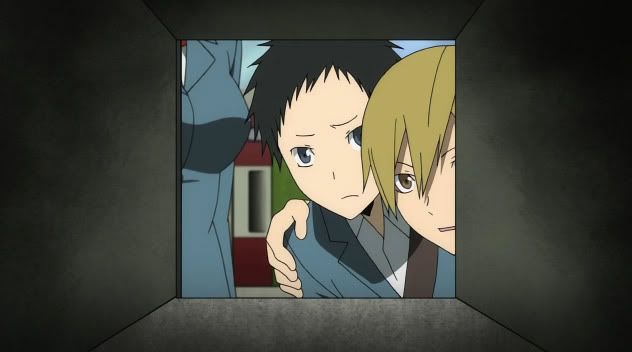 Kida: Wow, yeah, it's totally gone. Maybe someone stole it because they are jealous?
Anri: I don't know...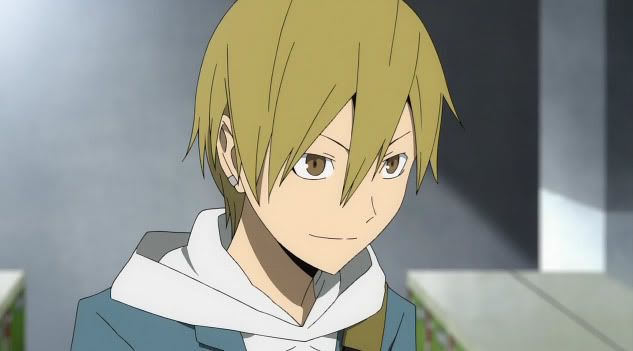 Kida: This looks like a job for... THE DETECTIVE BOYS!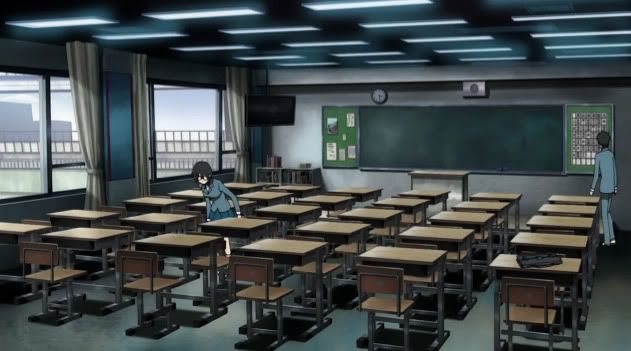 Anri: I really hate when he calls us that... everyone has issues with the Detective Boys... they're everyone's least favorite part of Detective Conan.
Mikado: Yeah, but Ayumi makes up for a lot of their annoying behavior... she's just so cute!
Anri: That's true...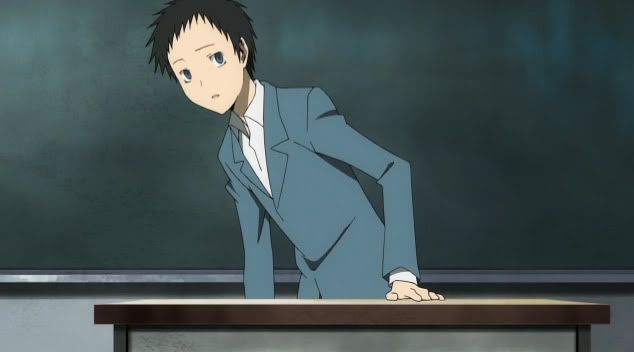 Mikado: Anri has to be Ayumi, since she's the only girl, but who does that make me? Mitsuhiko or Genta? Oh, I could be Conan too, I guess... Hm... maybe Anri would be Haibara instead...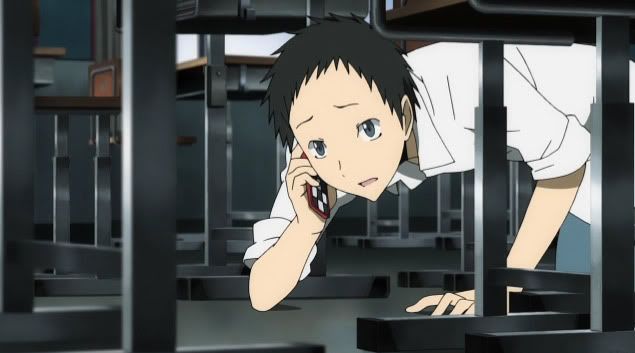 Mikado: Hey, Kida. Yeah, we haven't found the invite yet. But I have this really important question... which of the Detective Boys am I?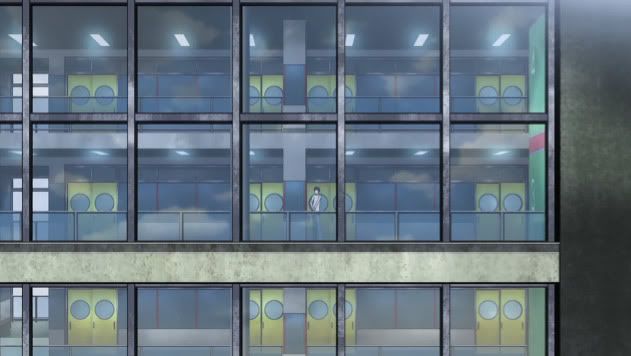 Kida: Uhh.... *click*
Mikado: Did he just hang up on me?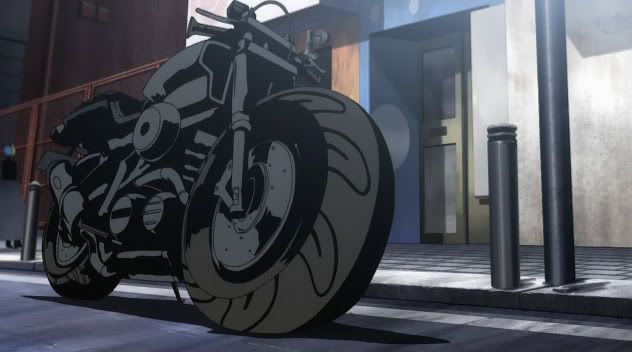 Shizuo: So your cooking experiment didn't end up so well, and now you're looking into caterers?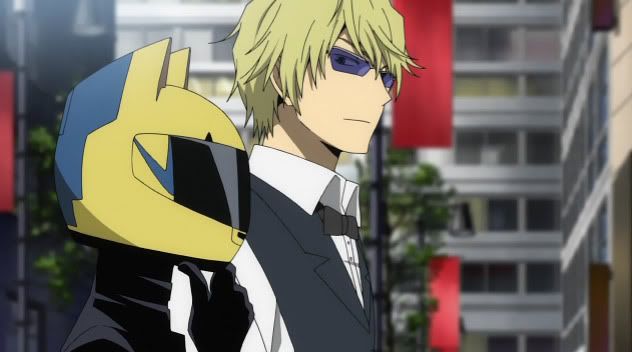 KITTY BIKER: One of the places Shinra suggested is supposed to be here, but... this doesn't bode well...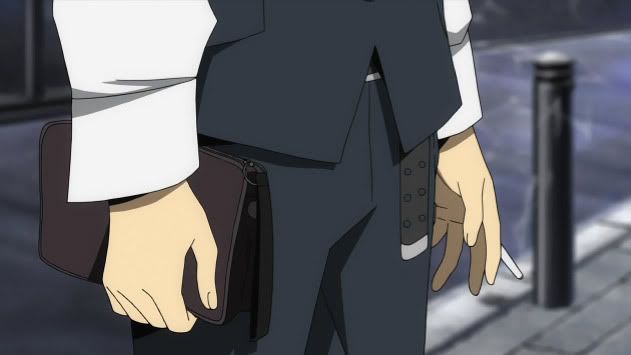 Shizuo: You can say that again.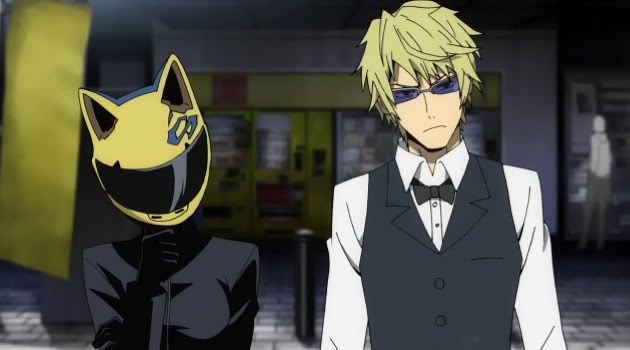 KITTY BIKER: It looks like...
Shizuo: Yup.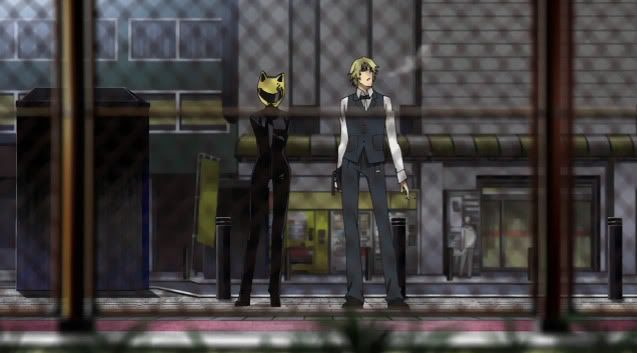 Shizuo: There's nothing here.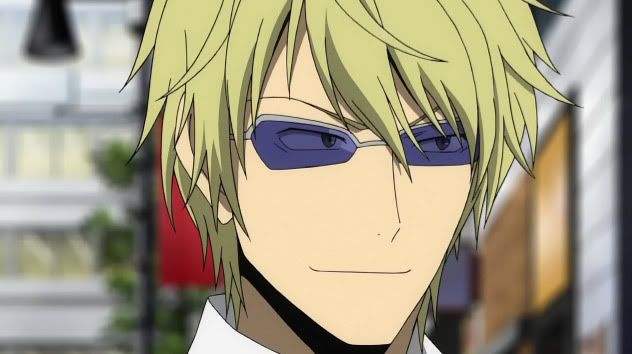 KITTY BIKER: Well, I ought to get home. See you on Saturday at the party?
Shizuo: I wouldn't miss it for the world!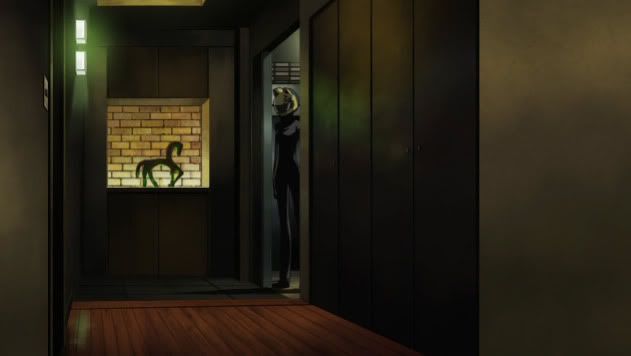 KITTY BIKER: Shinraaaaa~ I'm hoooome~!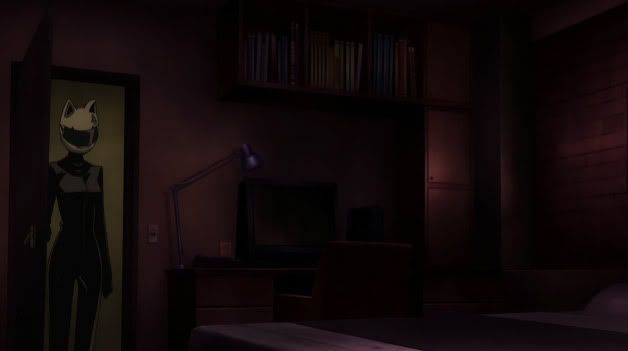 KITTY BIKER: Shinra? Ah, he must be at work.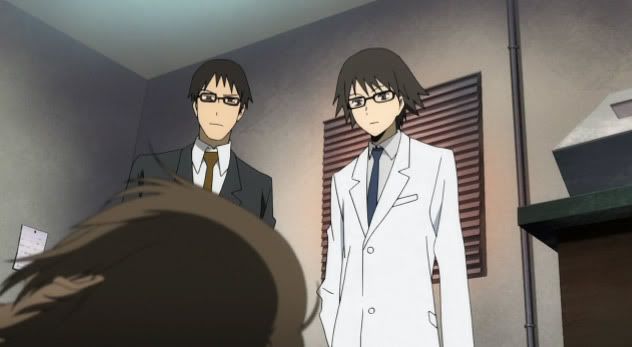 Shinra: What happened here?
Angry Man: He was playing with fireworks.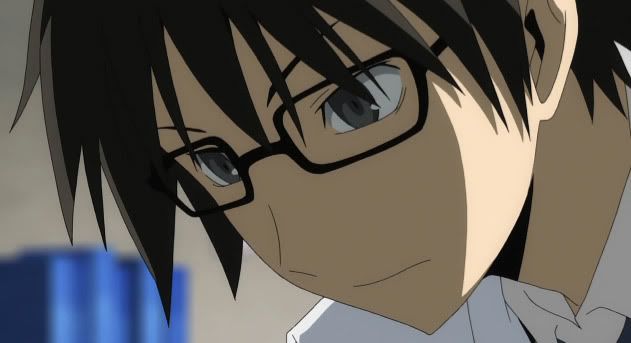 Shinra: I see he was injured before this too... the fireworks just compounded the pain and suffering.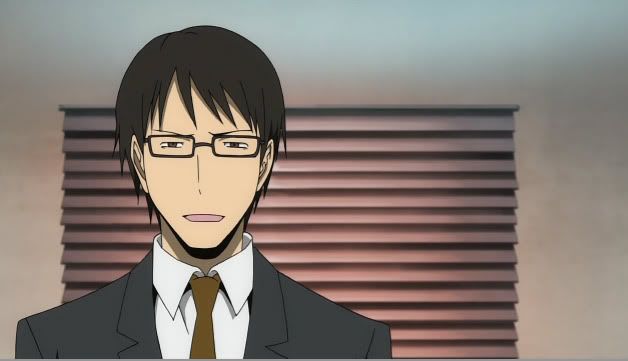 Angry Man: You could say he jumped out of the frying pan...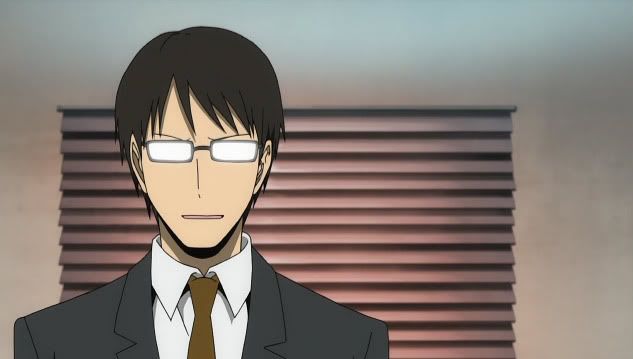 Angry Man: And into the fire(works).

YEEEAAAAAHHHHHHHH!!!!!!!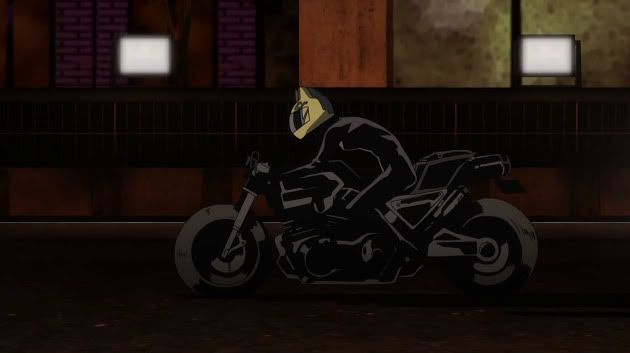 KITTY BIKER: Shinra, Shinra, where could you be?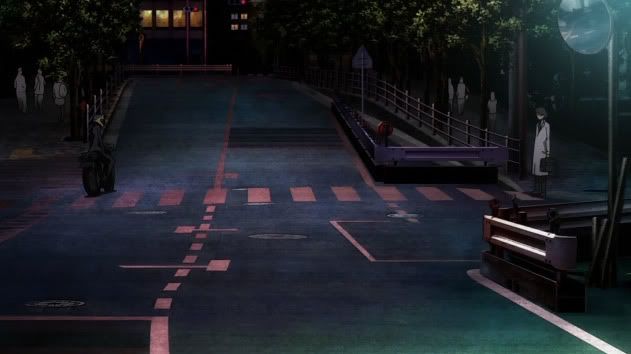 Shinra: Celty! Thank god! I just spent the last six and a half hours listening to a guy do bad TV character impressions while I picked pieces of fireworks out of a guy's abdomen. Not a fun day.
KITTY BIKER: ...You want to go out to eat? I got this flyer...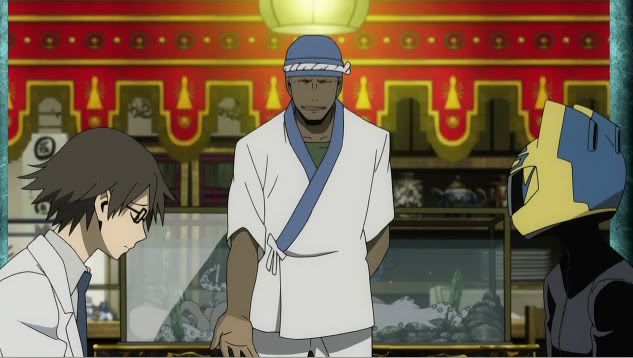 Simon: Here you go! House special! Just for you!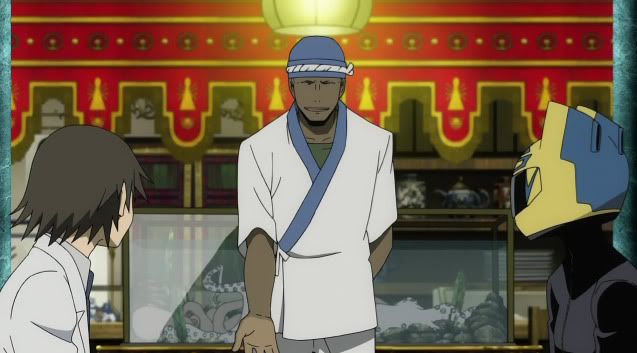 Shinra: Simon, what is this?
Simon: Sour cream sushi!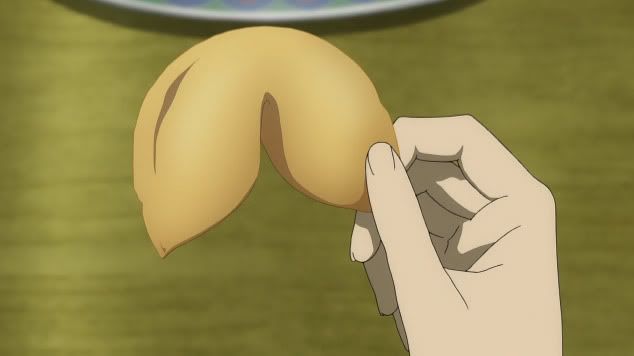 Shinra: Hey Celty, look! Fortune cookies! Here, this one is for you!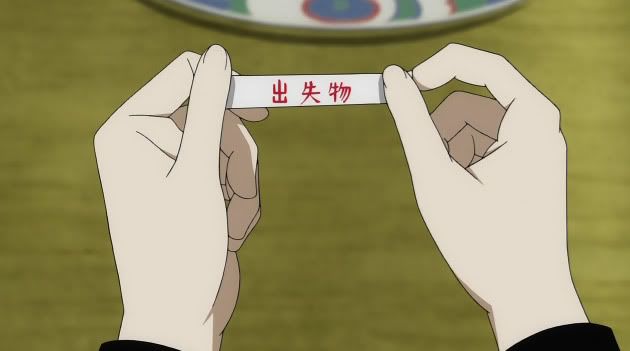 Shinra: What does your fortune say?
KITTY BIKER: Um...
Shinra: Let me see... "you'll have the best birthday party ever."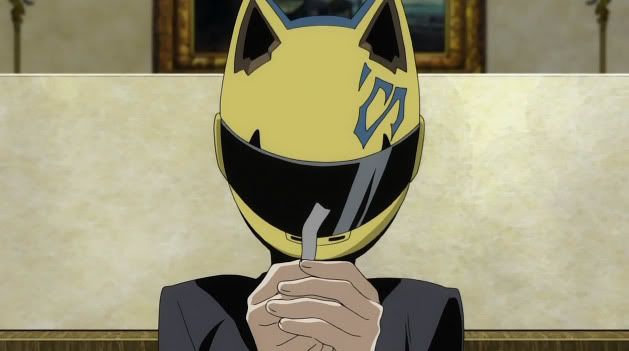 KITTY BIKER: UWAAAAAAHHHHHH!!!!♥♥♥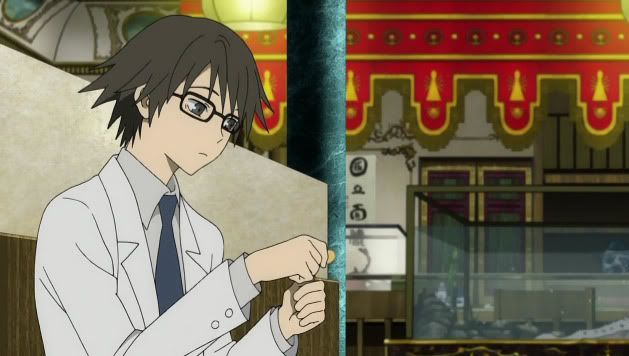 Shinra: Hmm... let's see...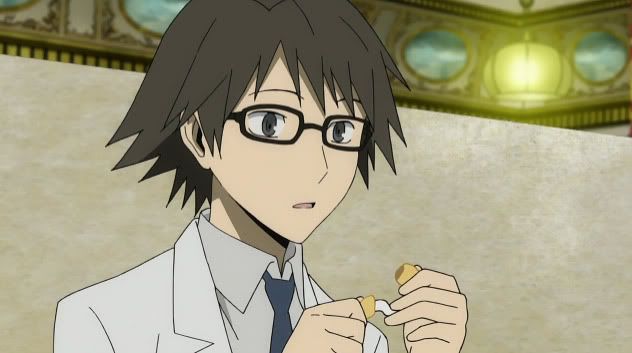 Shinra: "Be careful of falling in love with headless girls..."
KITTY BIKER: Huh? Did you say something? What does your fortune say?
Shinra: Um...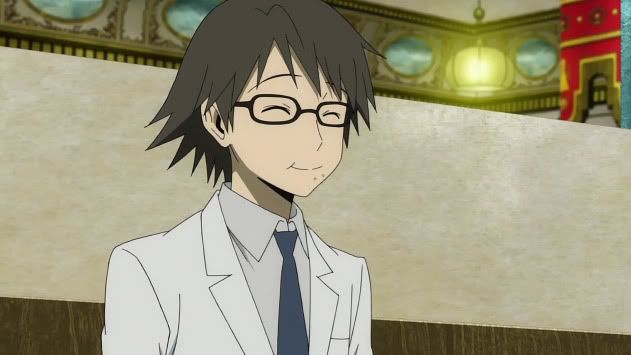 Shinra: Whoops! I ate it before I could read it!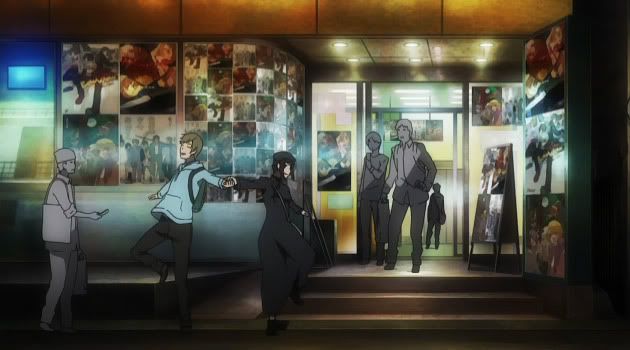 Walker: The undeniably awesome duo, together again at last!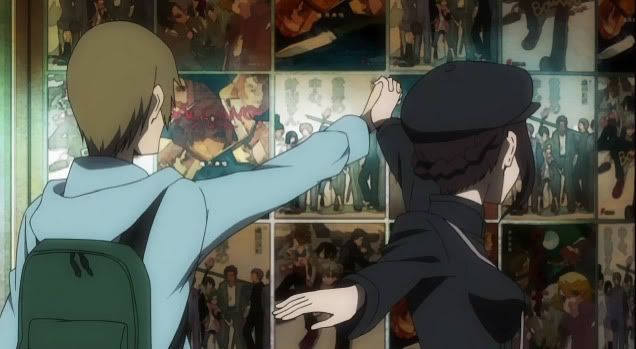 Erika: The world cannot separate us for long!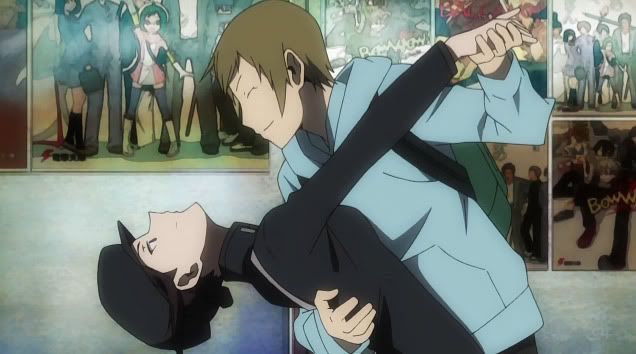 Walker: For we shall always find each other!
Erika: Always!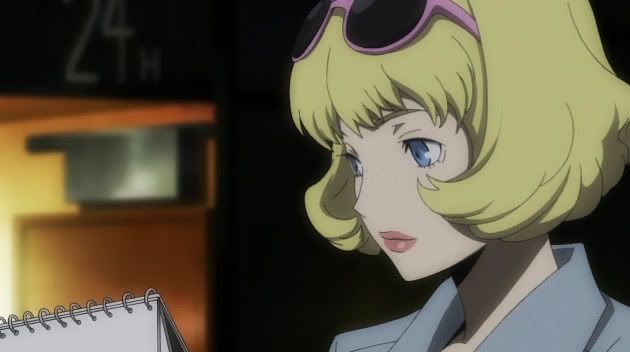 Finder: ...I wish someone would ask me what I was looking for...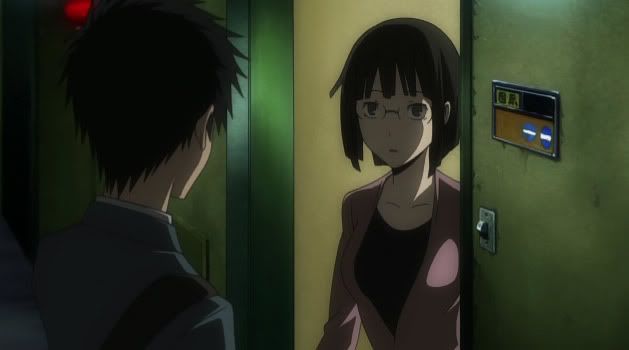 Mikado: Hi Anri! We ended up finding your shoes, but not your invitation.
Anri: Oh, thanks. Bye. *SLAM*
Mikado: =(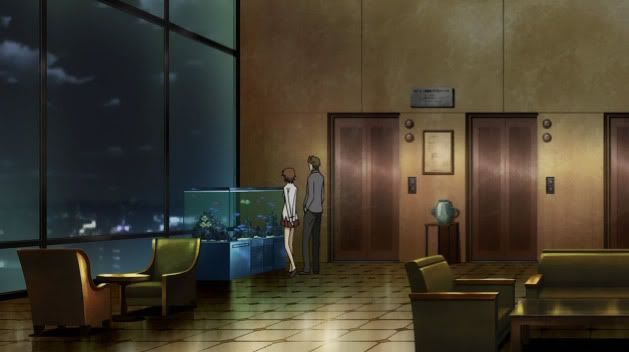 Seiji: Amy, do you like my fish?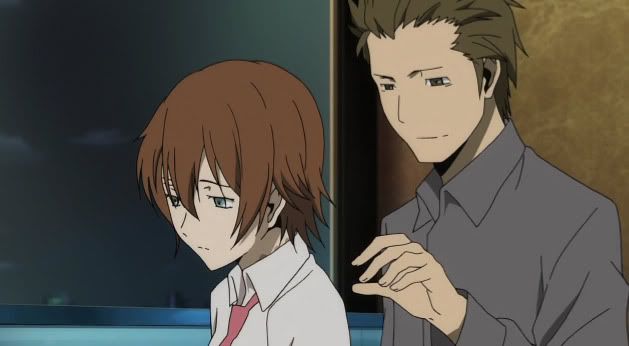 Seiji: What's wrong, you don't like it when I call you that? It's just that you look so similar to her...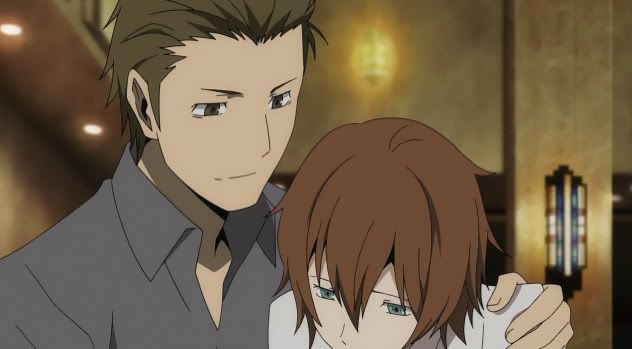 Seiji: I'm sorry... let's talk about something else...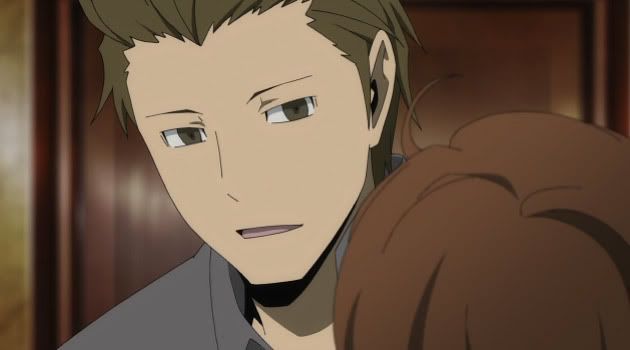 Seiji: So which of the Doctors is your favorite?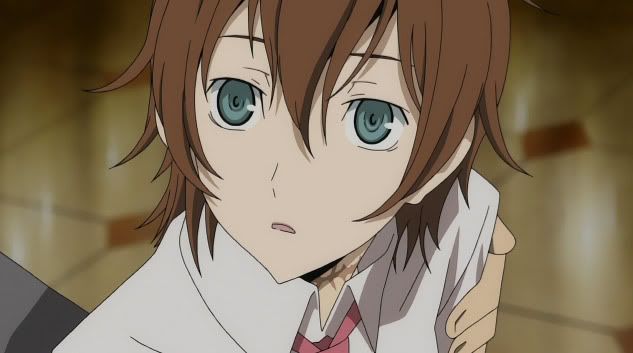 Choppy Neck: ................?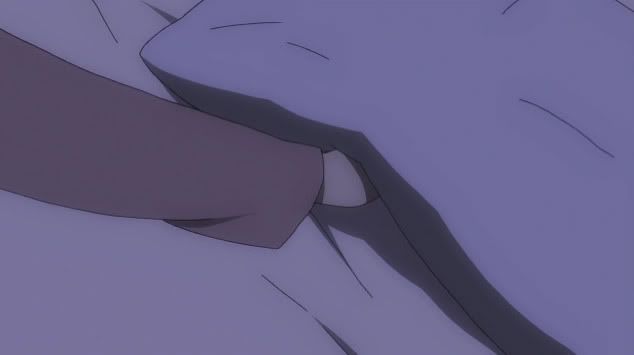 KITTY BIKER: I'm going to keep this fortune forever! It's going to go under my pillow~♥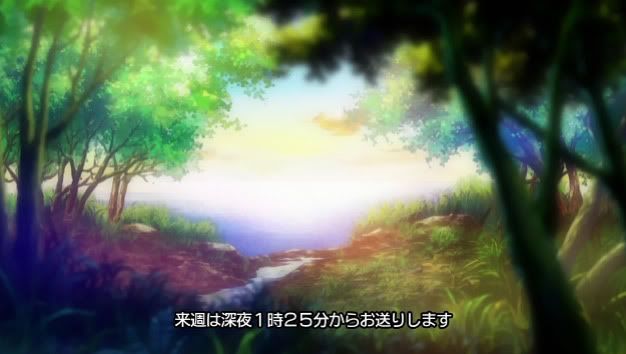 KITTY BIKER: That night, I had wonderful dreams...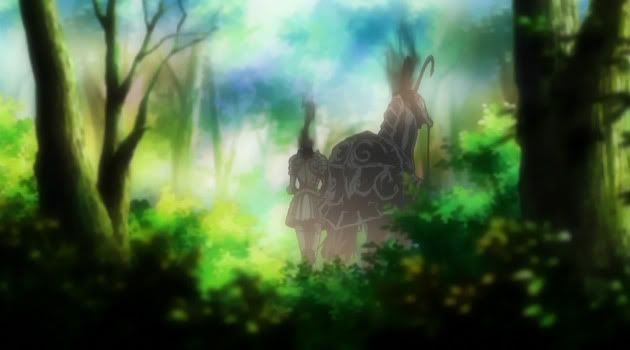 KITTY BIKER: My horse Donnachadh and I were in a beautiful forest. It was wonderful. The only bad things was...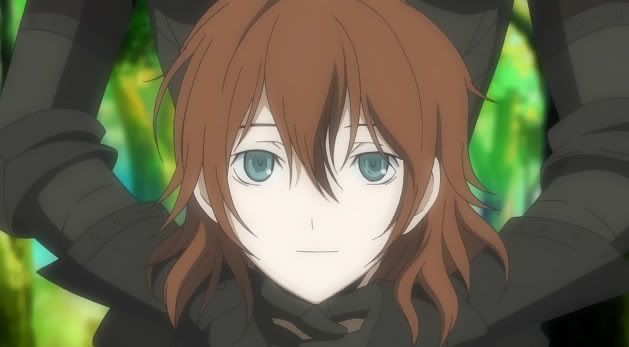 KITTY BIKER: That my hair was filled was all knotted and tangled.

NEXT TIME ON DURARARA!!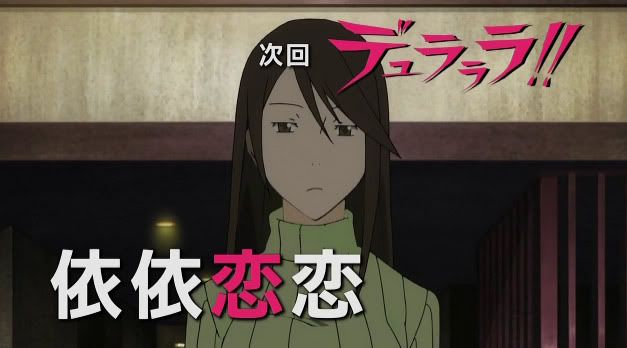 Unamused Sisters!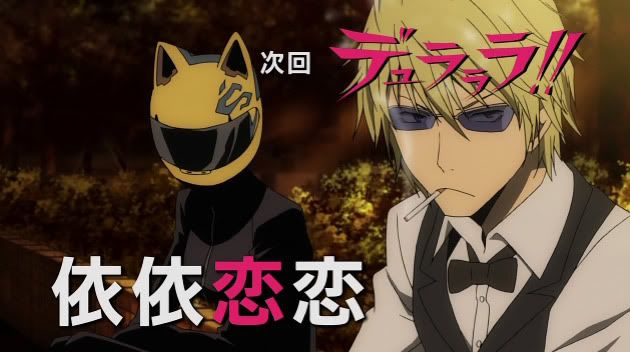 People staring at cats!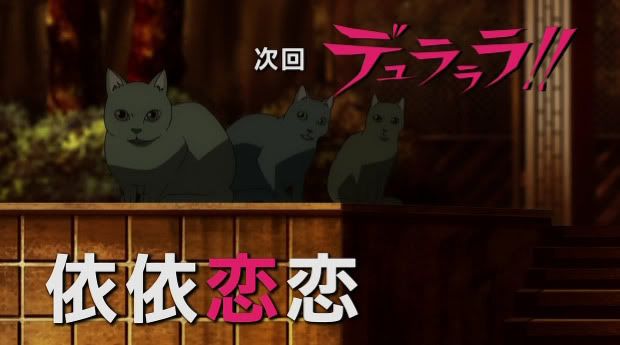 Cats staring at people!

All this and more... next time, on Durarara!!

This is what the birthday party invitation looked like, if you were wondering. Celty KITTY BIKER made them herself.

After thinking about it for a while, Shizuo started working on a design for his superhero outfit. I think he needs to go back to the drawing board. Nothing will stop him from being a hero though!!

This episode was really fun and interesting. Shinra and Celty KITTY BIKER have some of my favorite scenes. =3 Erika and Walker's were great too... and the ones with Shizuo and KITTY BIKER. Ah, the whole episode was great!

I want to go to KITTY BIKER's birthday party... =(