I decided I'm going to do my best to get an Erika costume done before the trip so I can BE A HUGE NERD IN IKEBUKURO and will further smear the reputation of otaku and gaijin. I do what I can. =D

This week I cheated a bit. I read the manga chapter yesterday and it sorta covered a lot of what happened in the episode, so I'm not as unbiased as I like to be. Oh well!

116 pictures, worksafe except for my usual poor humor and swearing.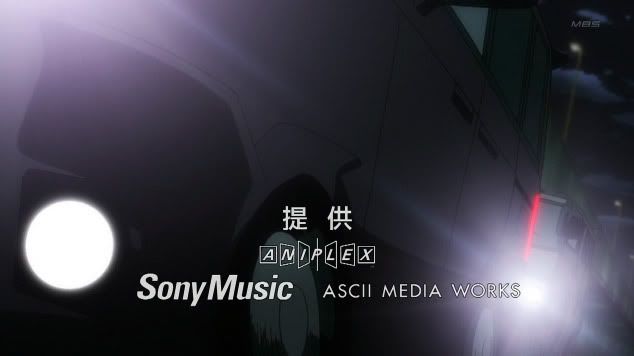 It was a dark and stormy night... Okay, not really. It was pretty clear out. You could see the stars and stuff. BUT IT WAS DARK!!! Very dark indeed...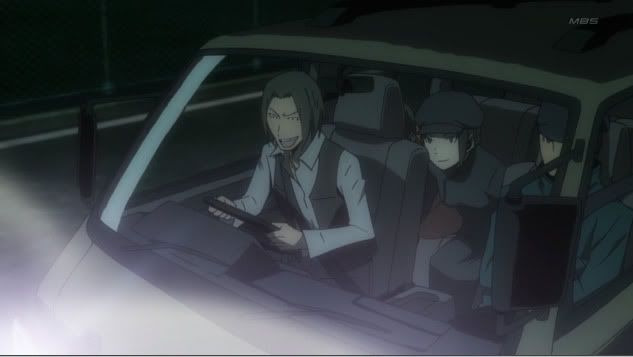 And there was a car chase!!! A high speed back alley car chase!
Saburo: Let's GO GO GO! We're catching up!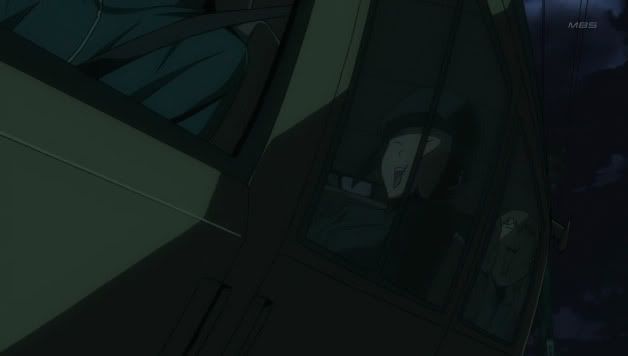 Erika and Walker: Uwaaah!!!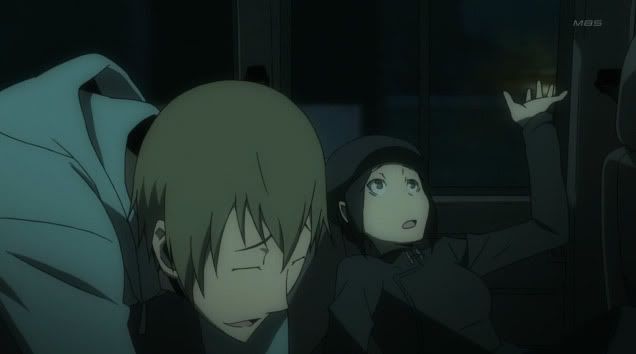 Walker: Can't you drive a little safer, Saburo?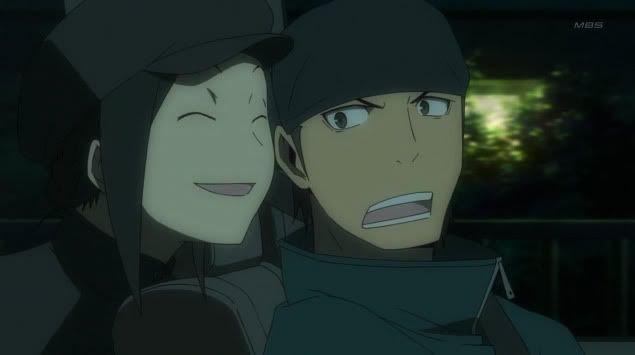 Erika: Yeah! We're flying all over back here!
Kyohei: Maybe you should put on YOUR DAMN SEATBELTS!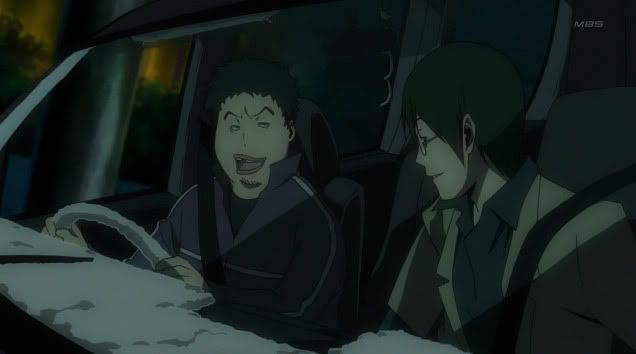 Creeper #2: I love taking slow, relaxing drives in the city. It's really nice after a long day of kidnapping and torture.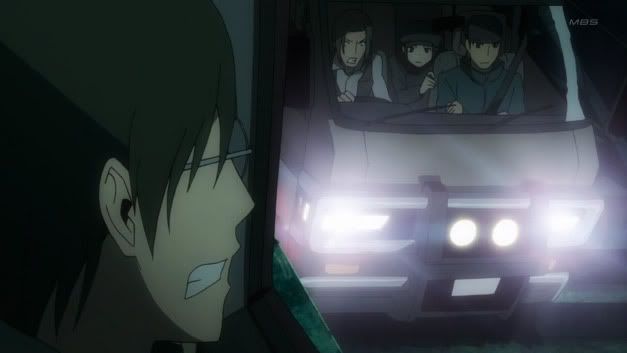 Saburo: HEY BITCHES! PIMP WAGON, ON THE SCENE!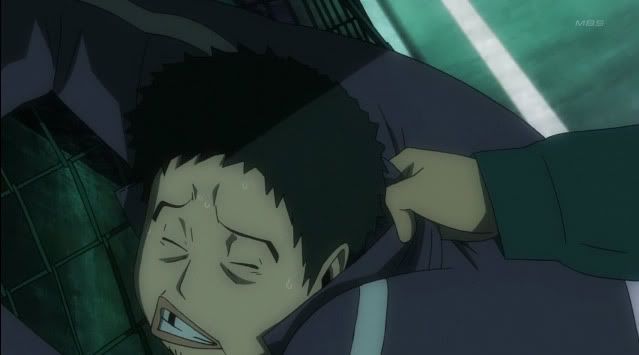 Creeper #2: Waaaahhhh! Don't hurt meeee!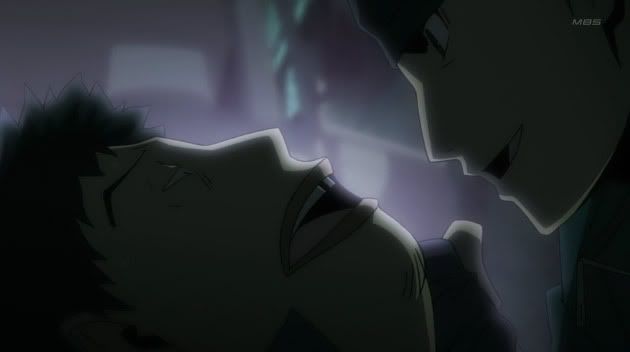 Kyohei: You'd better talk to me, or the pain I'm bringing you will be the least of your worries.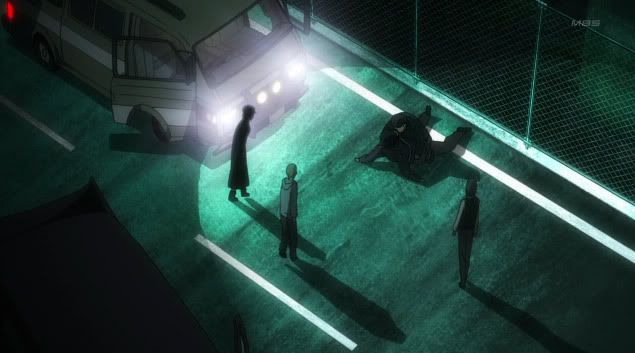 Creeper #2: Wha-what?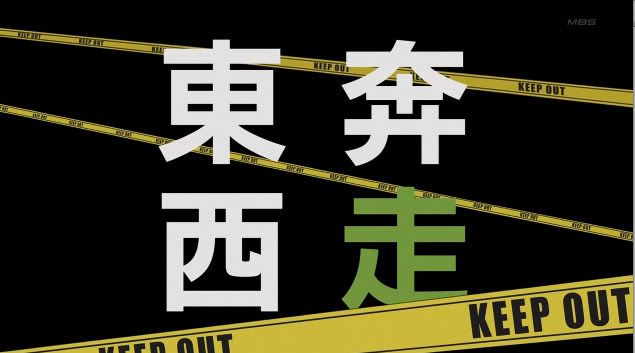 DURARARA!! EPISODE 6: ON THE MOVE



Tanaka Taro: Hey guys, check out this new wallpaper I got for my cell phone! Pretty sweet, huh?
Setton: Wait, what is it supposed to be?
Dotachin: I don't really get it.
Tanaka Taro: It's abstract! Modern art!
Setton: I don't like modern art. >=(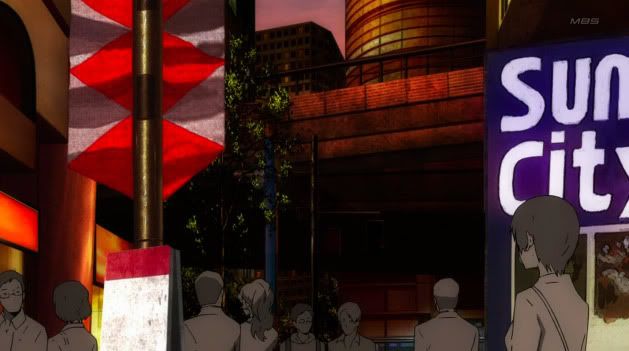 Kyohei: Hello, my name is Kyohei, and I go by the name Dotachin online. I'm a total badass online, but in real life, I'm even cooler.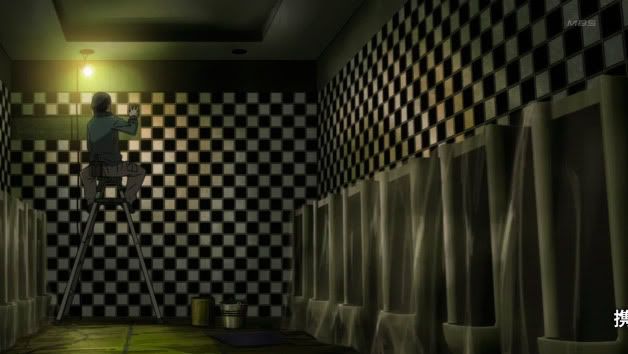 Kyohei: I'm a goddamn tile layer.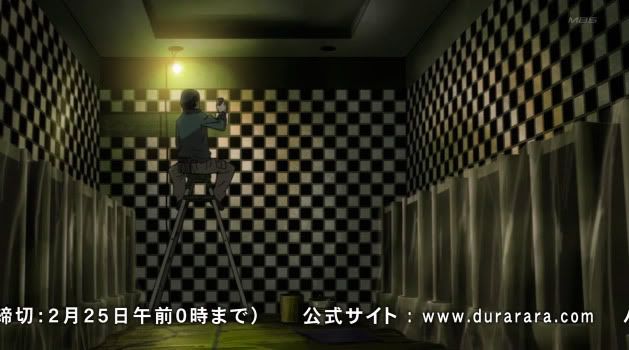 Kyohei: My intriguing tile patterns have amazed thousands of people. It's hard, thought-provoking work, but one man has to do it. And that man is me.

Meanwhile...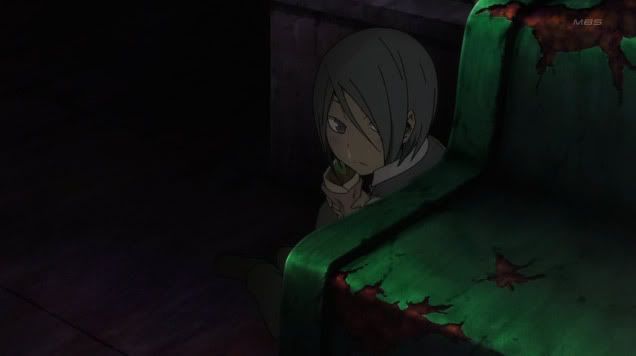 Kid: What the hell? I just wanted to eat my Food-in-a-bag® in peace. Who are these people?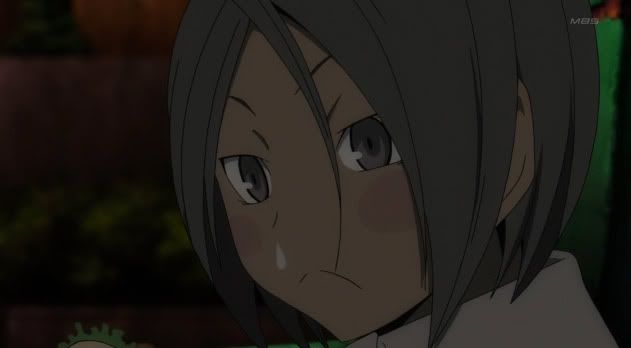 Kid: Oh well, Food-in-a-bag® takes priority.



Creeper #2: HEY EVERYONE, CREEPER SQUAD HERE!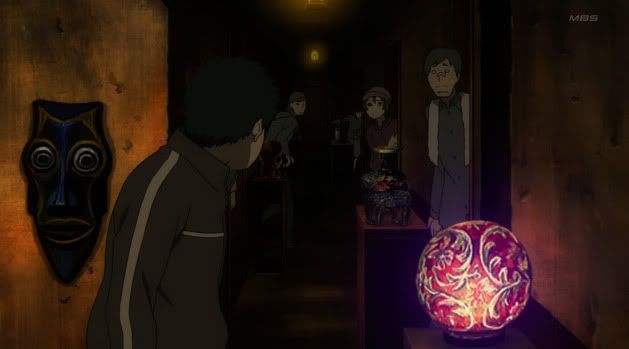 Tennant 1: Oh no!
Tennant 2: The Creeper Squad! Run for your life!!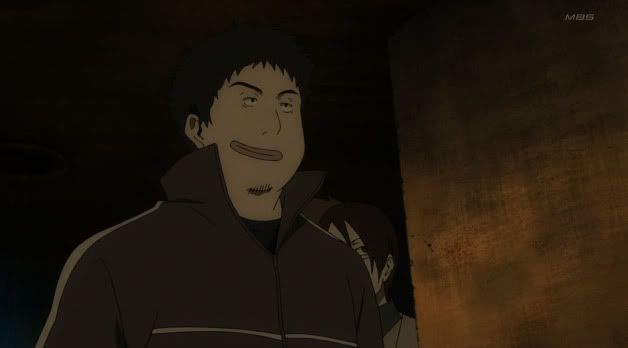 Creeper #2: Let's go collect us some crazies! The insane asylum pays good money for people to use in their studies.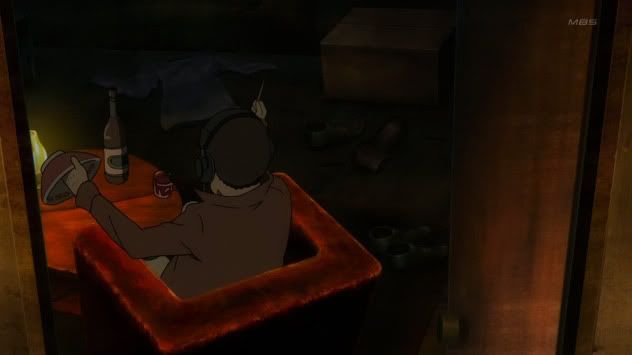 Kazta-no: ALIENS!!! ALIENS! SPEAK TO ME, MY FRIENDS!
Creeper #1: I... don't want to deal with this one right now.
Creeper #3: Let's find some others.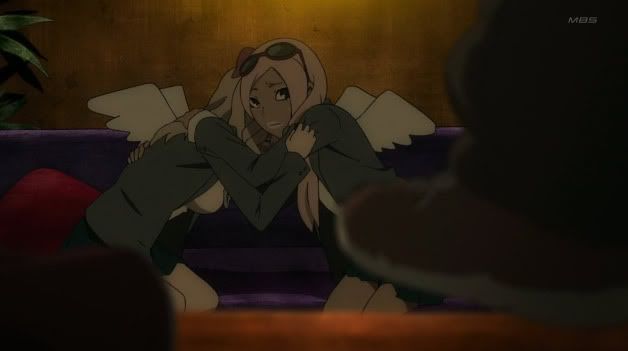 Girl #2: Don't take her! It's not her fault she has bugs for eyes!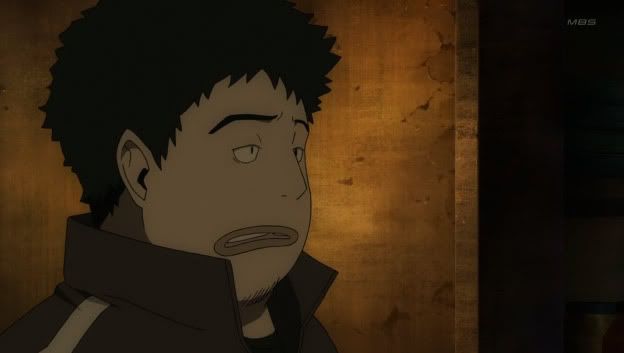 Creeper #2: What? That's just... freaky. Let's go back to the alien-guy.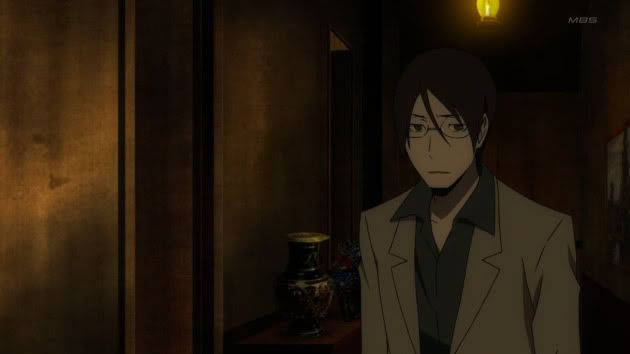 Creeper #1: Do you have to? I don't like aliens.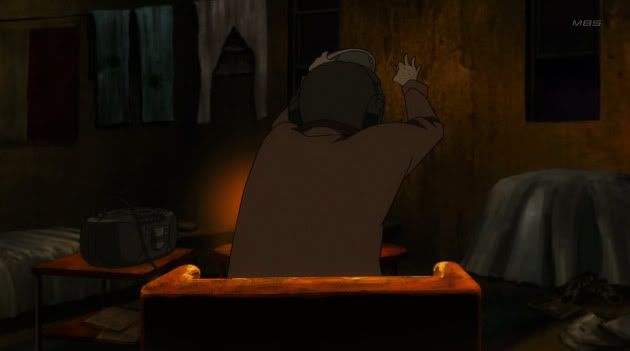 Kazta-no: SEND ME YOUR SIGNALS, ALIEN FRIENDS!!!
Creeper #2: Come on, let's just get this over with.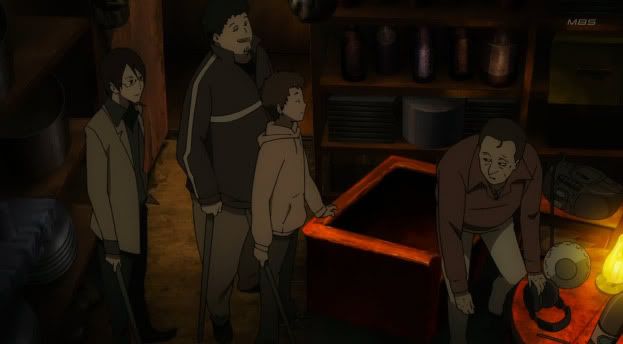 Creeper #3: Um, excuse me? Can you come with us? We'll take you someplace real comfy.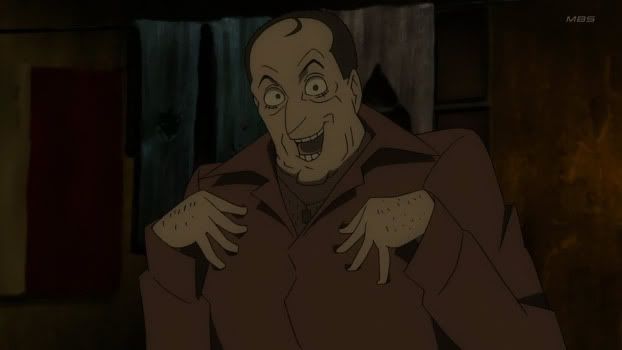 Kazta-no: Moi? Are you aliens? Have you come back to take me to your mothership?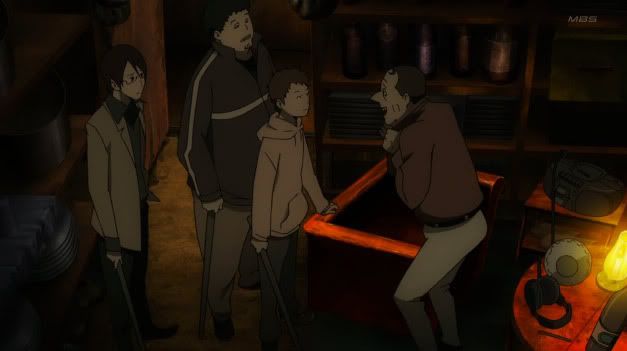 Creeper #3: .............no.......
Kazta-no: Are you going to take me to a drop ship that will then take us to the mothership?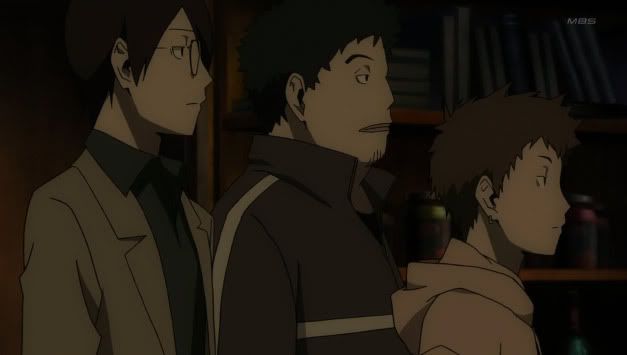 Creeper #1: We're going to sell you to the insane asylum.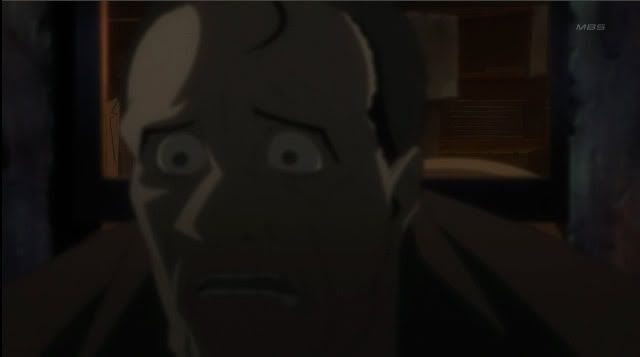 Kazta-no: ALIEN FRIENDS!!! HELP ME!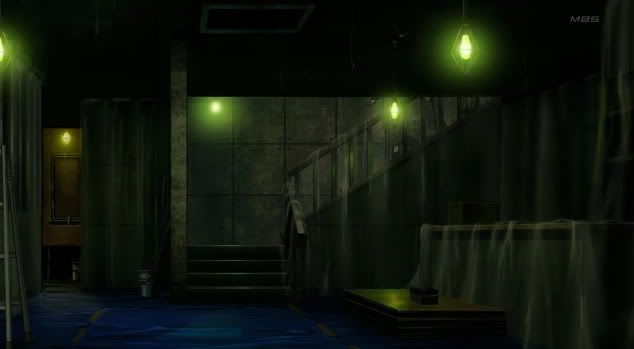 Erika: Kyooooheeeeiiii~!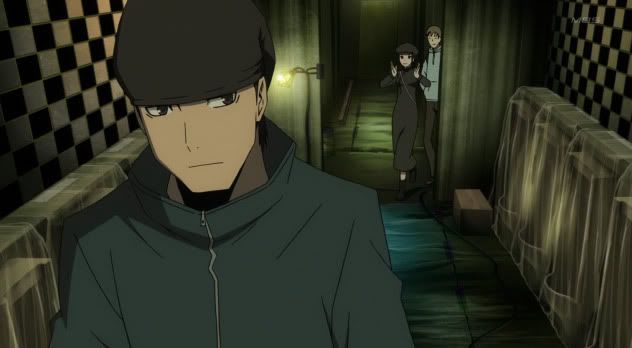 Erika: Kyooooheeiiii!!!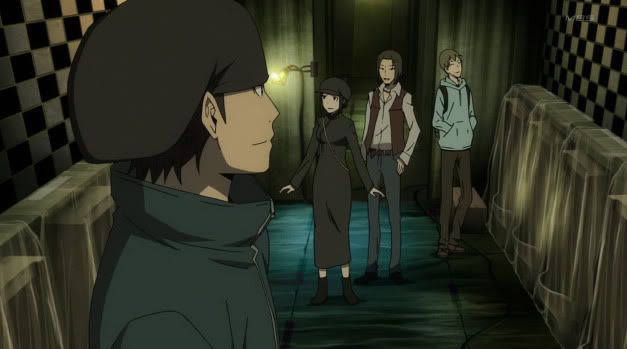 Saburo: Oh! Looks good in here!
Walker: Another masterpiece!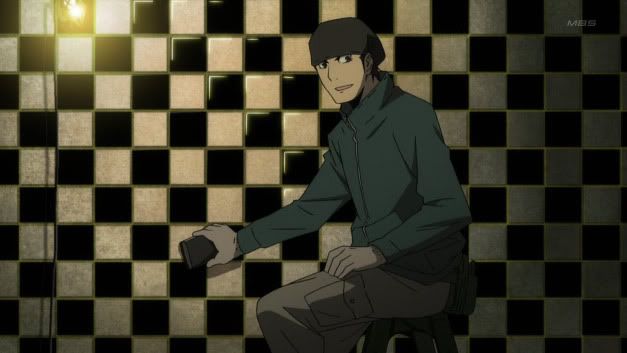 Kyohei: You think so? One day I'll have my work all over! ...not just in bathrooms like this.
Erika: Go for it, Kyohei!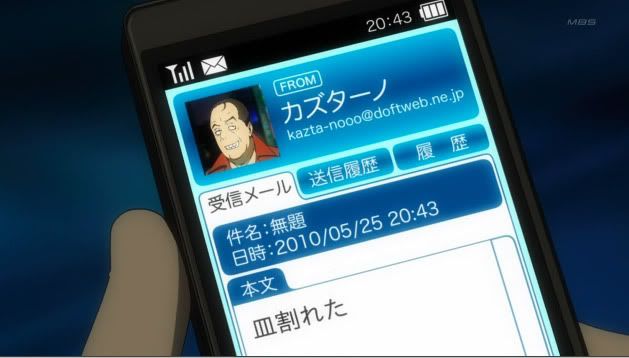 Kyohei: Oh, I got a message from Kazta-no. "They're not aliens!!!!" .....? That's a strange message.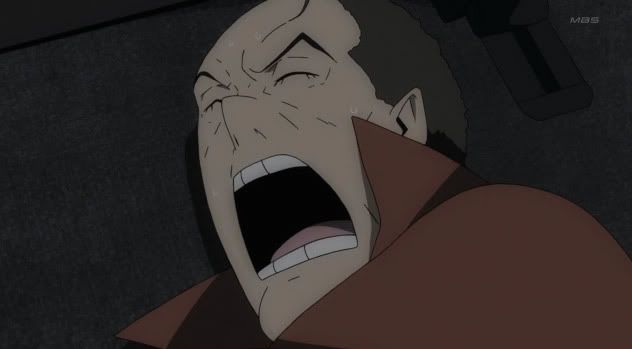 Kazta-no: I KNOW WHO YOU ACTUALLY ARE! YOU ARE ALIENS!!! EVIL ALIENS!!! YOU MUST BE!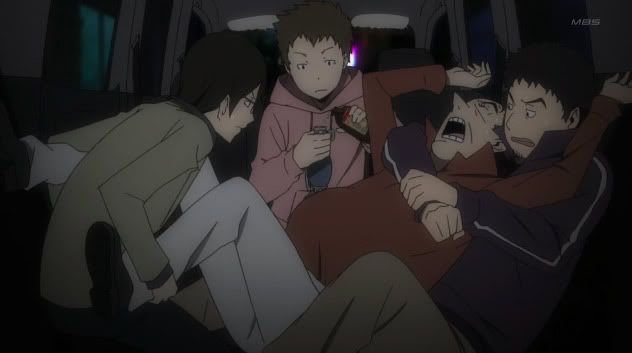 Creeper #2: Hold his legs still!
Creeper #1: I'm trying!
Kazta-no: NOT THE PROBE!!! NOT THE PROBE!!!

*Ka-tunk!!*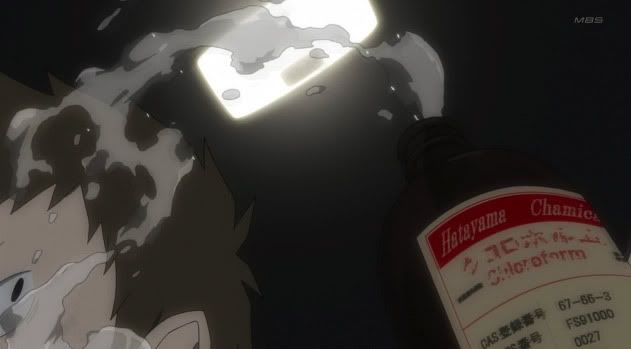 Creeper #3: Awww crap, there goes the chloroform.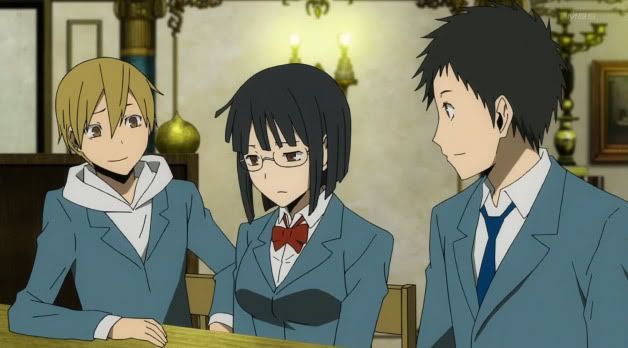 Kida: So, this is our favorite place to eat.
Mikado: You'd be surprised how good Russian sushi is! IN RUSSIA, SUSHI EAT YOU!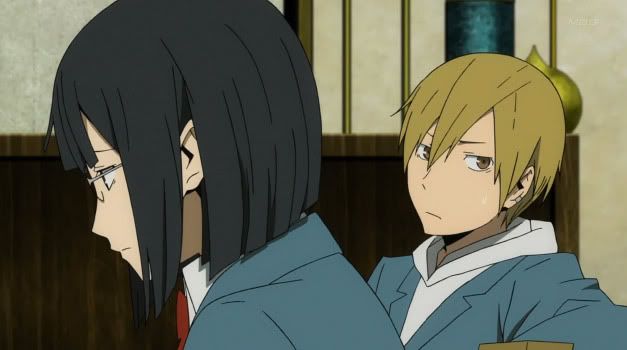 Kida: Dude, that's just... not funny.
Mikado: ...Oh, s-sorry.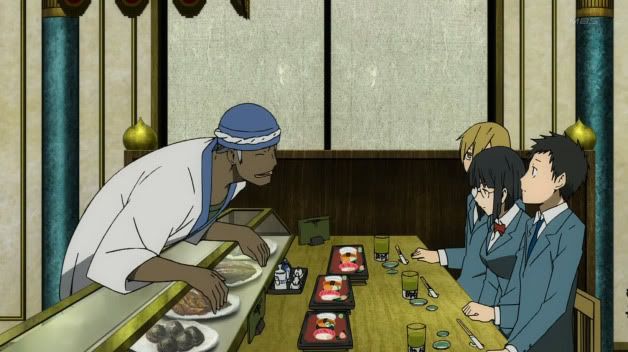 Simon: Here you are! Three servings! Don't worry! It's fish! Not human! Fish! FISH!!!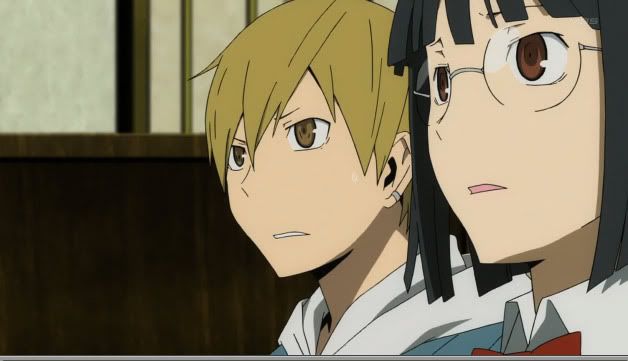 Kida, Anri, and Mikado: ............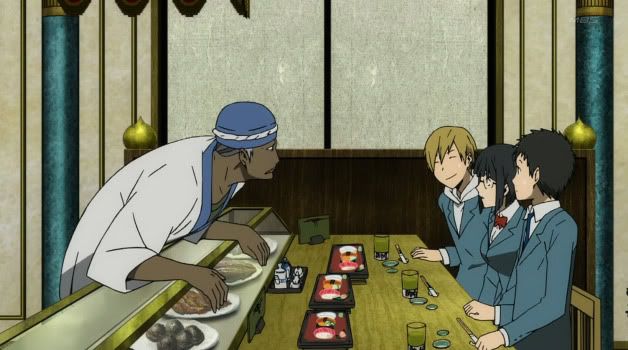 Kida: Simon, can we talk to you?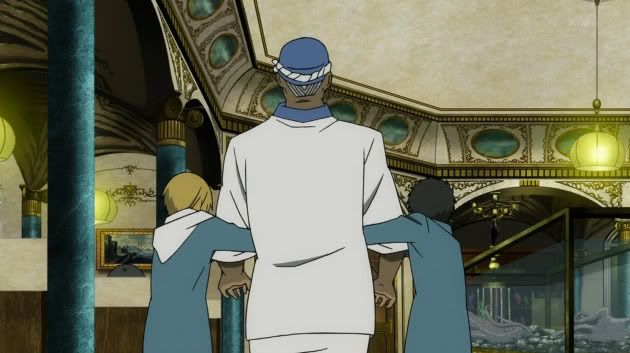 Kida: Look man, what did we tell you about talking about the possibility of human parts in the sushi?
Mikado: It's supposed to be our... little... secret...



Erika: The sushi tonight has an... interesting texture tonight...
Saburo: I rather like it.



Creeper #2: Duuuuude, can't you drive straight?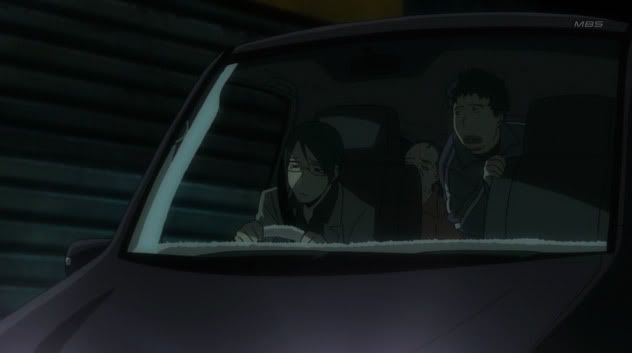 Creeper #1: Naw man, I'm totally wasted. Where were we going anyway?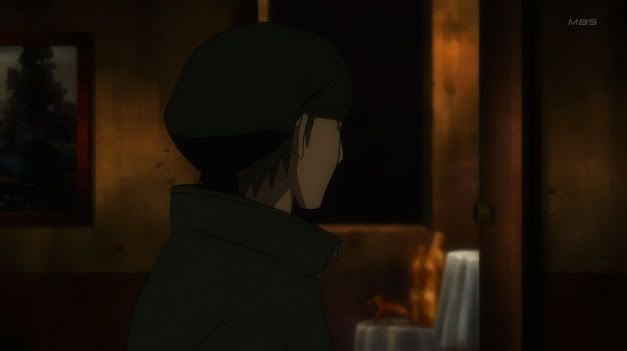 Kyohei: Hmmm... it seems like this place is empty. Why? Since Kazta messaged us earlier, I figured he'd be here... I even got some of that new sushi from Simon to bring.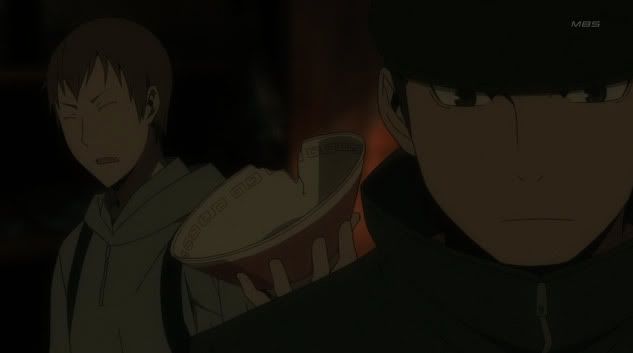 Walker: Bad news. His alien communication device is broken. I found it on the floor.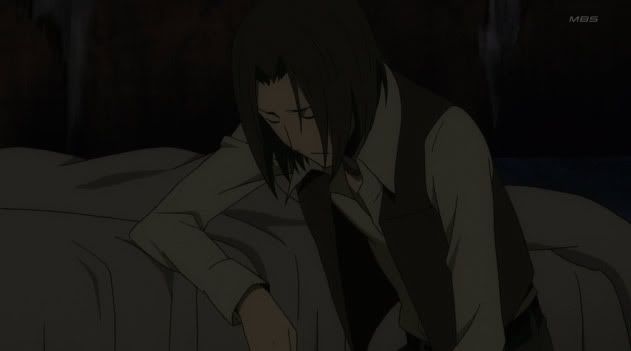 Saburo: This is bad. He would never leave his bowl— I mean, alien communication device on the floor... and he would never break it! It's too precious to him!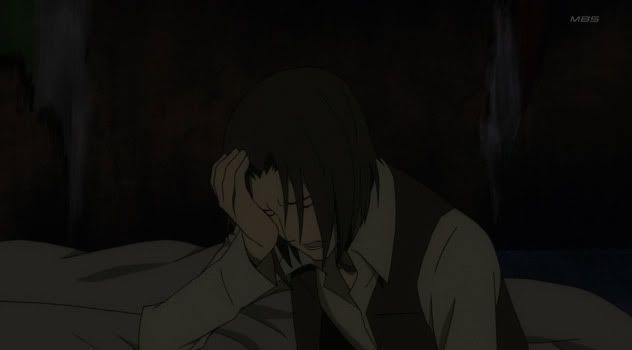 Saburo: KAZTA-NO! WHAT HAS HAPPENED TO YOU? YOU MADE MY DREAMS COME TRUE!!!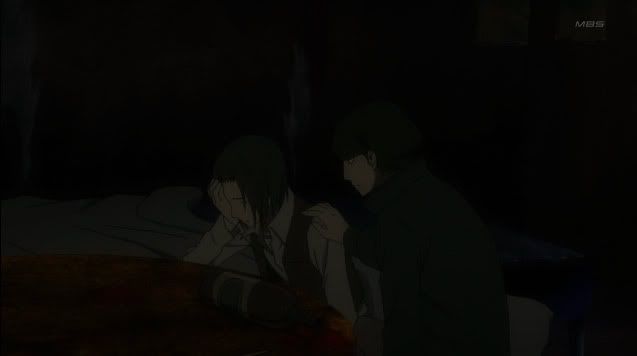 Saburo: *sniff* I can't lose him now! ...There's a concert I need to go to next month and he was going to get me in!
Kyohei: There, there...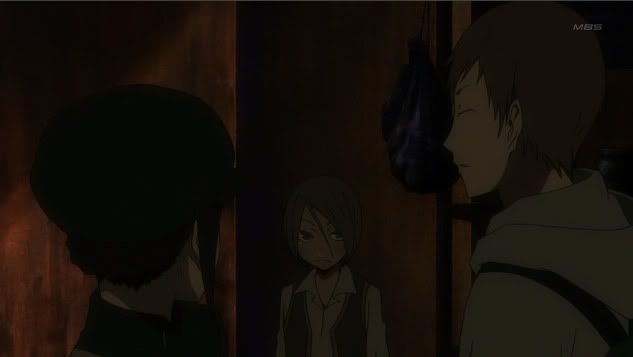 Kid: I thought I heard some noise in here. What are you guys up to?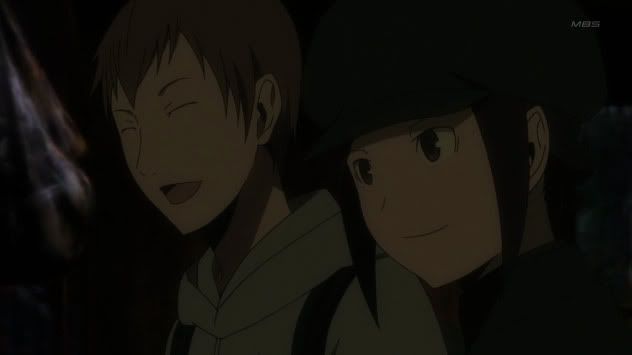 Walker: Food-in-a-bag® kid! You're okay! Did you see what happened here?
Kid: No. I was too busy eating my Food-in-a-bag®.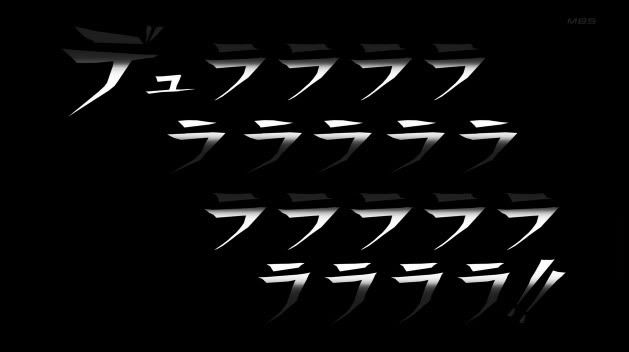 DU RARARARA RARARARARA RARARARARA RARARARA!!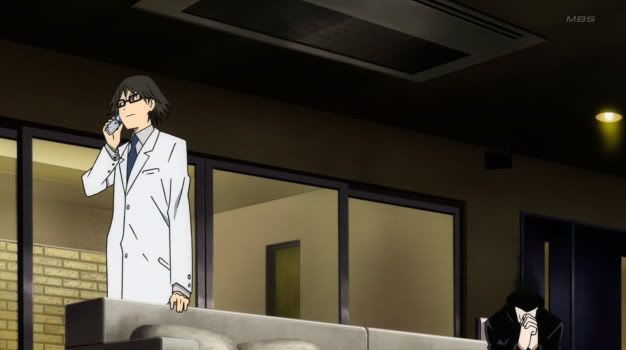 Shinra: Un-hn. Yeah. Okay, I gotcha.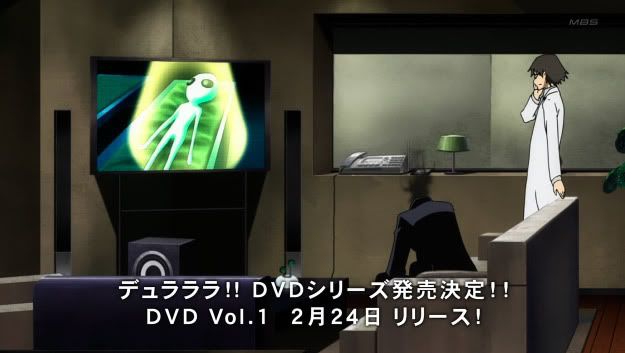 Shinra: Okay, they took him in a van? Okay, I'll tell Celty.
KITTY BIKER: SHHHH!!! I'm watching a program! They may have proof aliens exist!!!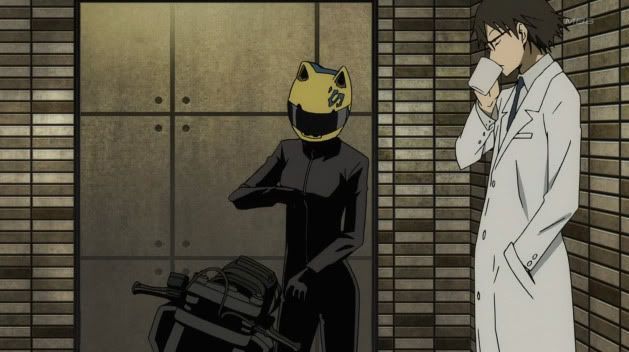 KITTY BIKER: Okay, I'm going to take care of this as soon as possible, but make sure you tape the rest of the program for me, okay? I need to know what they find out!
Shinra: Don't worry, I'll take care of it for you.



KITTY BIKER: He's totally going to forget.



Shinra: Now there was something important I had to do... what was it? Oh well.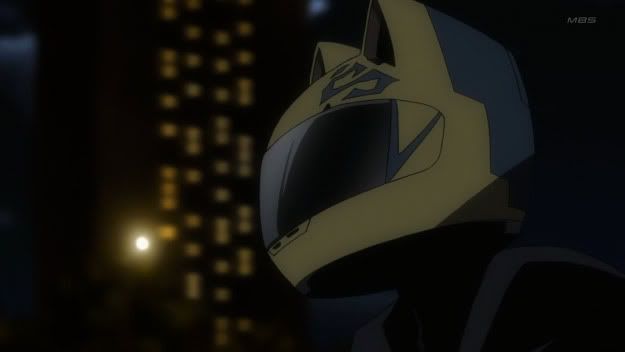 KITTY BIKER: *Sigh* I'll probably have to torrent it.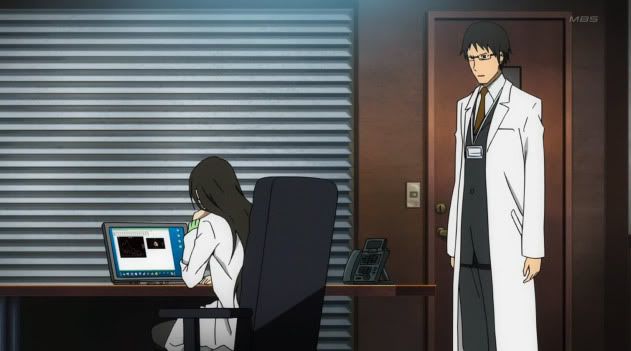 Scientist: Ma'am... please don't use the company computers to watch those types of videos.
Namie: Shut it, stiff-ass. I'll do what I want. You don't understand what I'm going through!!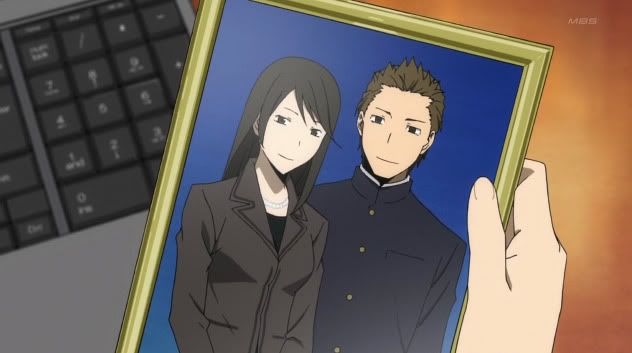 Namie: Oh Seiji... why did you have to decide to join The Doctor? Don't you know there are people here that need you? Will you ever come back to me? I'm going to consult the magic 8-ball head.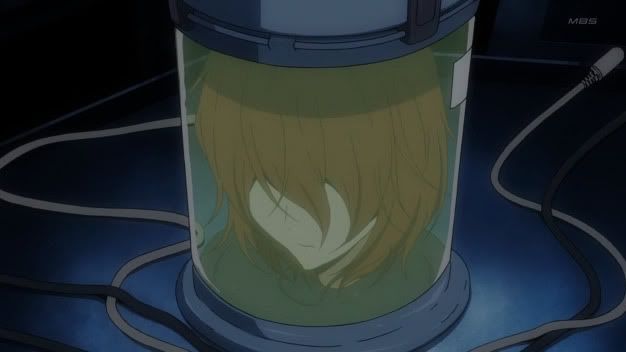 Magic 8-Ball Head: Future is cloudy.
Namie: Curses!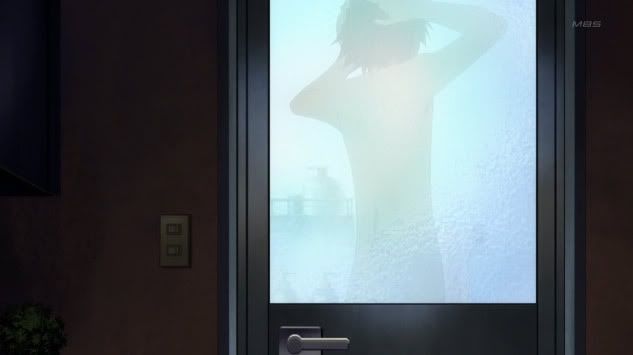 Shinra: Hey ladies, eat your heart out!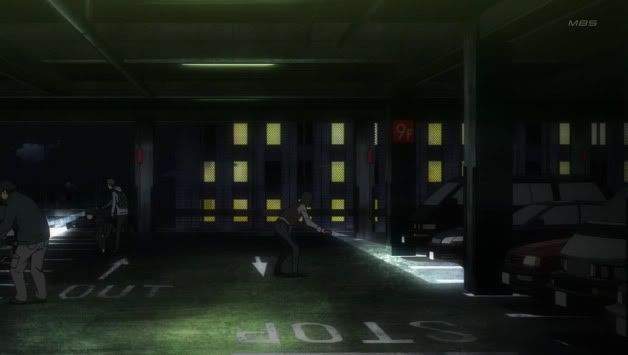 Saburo: They could be anywhere by now! This is getting us nowhere! Let's start asking around!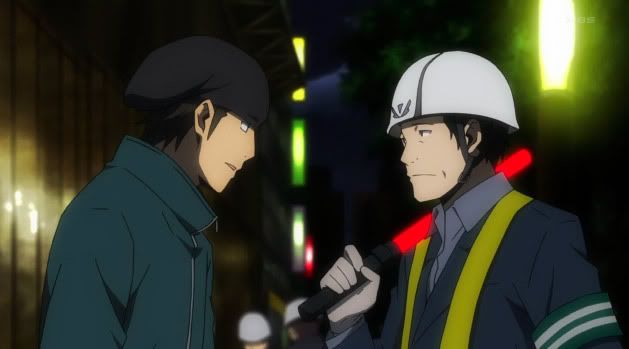 And so they did.. asking everyone from crossing guards...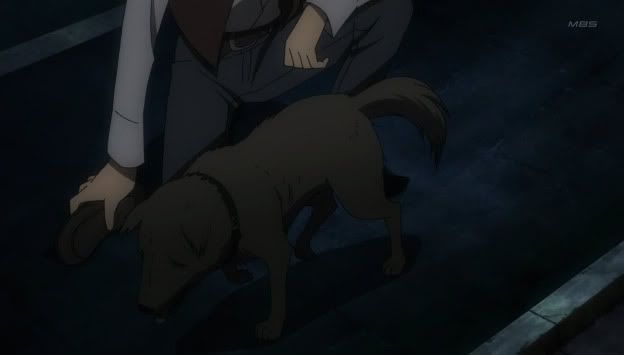 ...To elite tracking hounds. But nothing turned up.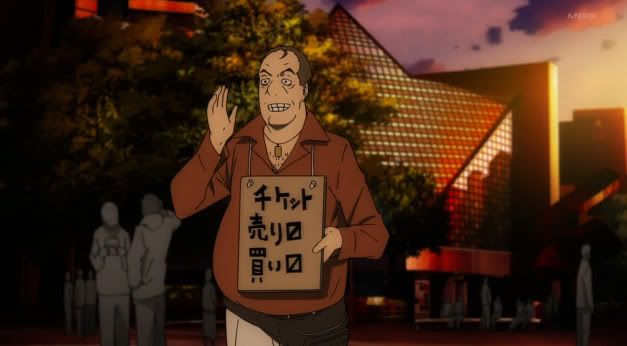 Saburo: Oh, Kazta-no! Where are you! You were always out there in the city, selling tickets to the most wonderful events!



Saburo: Through you, I was able to see my idol... Nya-Nya Maid-san Mayu-Mayu.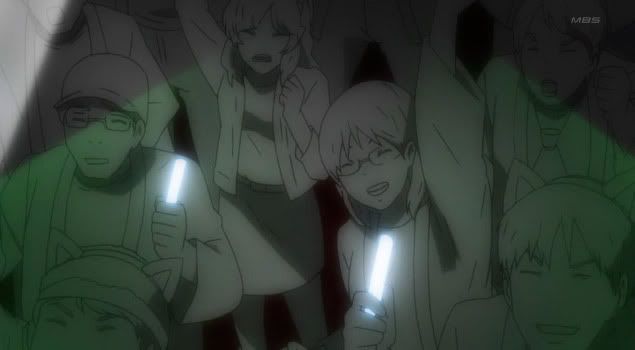 Saburo: That day changed my life.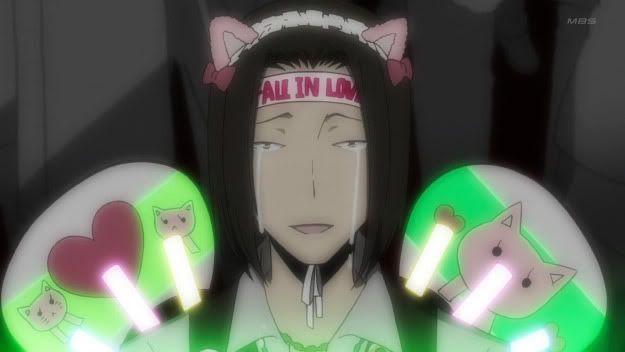 Saburo: It was like reaching nirvana. And now I must go to her concert next month! But only he can get the tickets for me!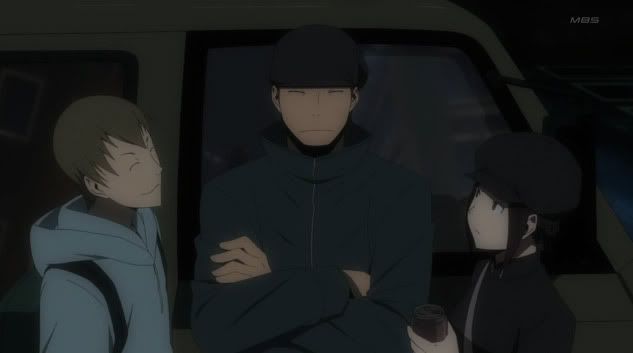 Erika: Saburo is off in his dream world again. What's our plan?
Walker: Why don't we call his phone?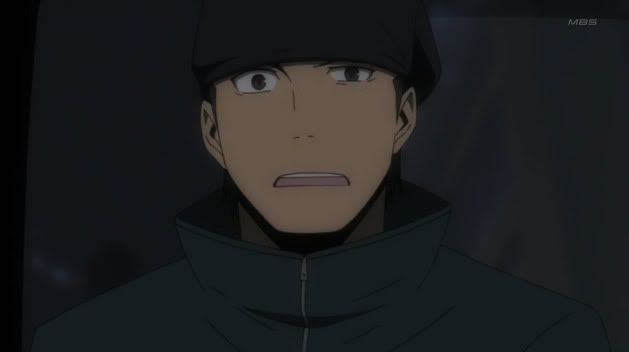 Kyohei: Whaaaa? But that's so SIMPLE! Where's the challenge in that?
Erika: Well, I don't want to be on a wild goose chase all night.
Kyohei: Fine.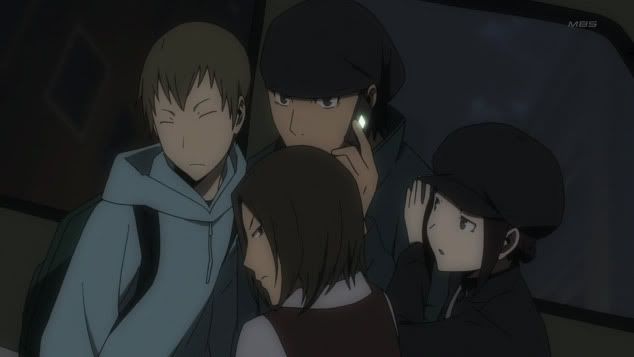 *ring ring ring*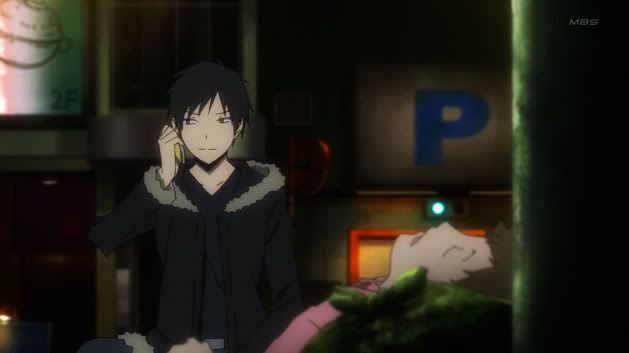 Izaya: Ah, hello? Oh, Dotachin!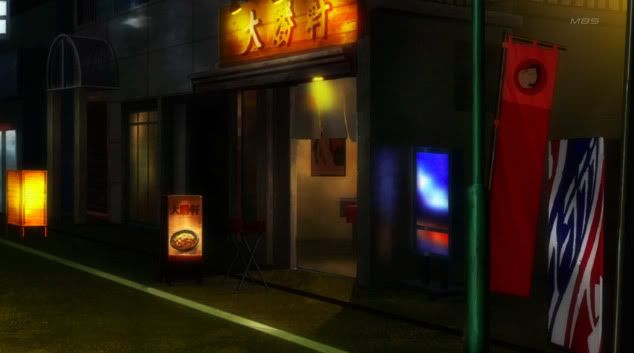 Izaya: This phone? I found it on someone asleep. Yeah, on the corner near that one ramen shop. Yeah.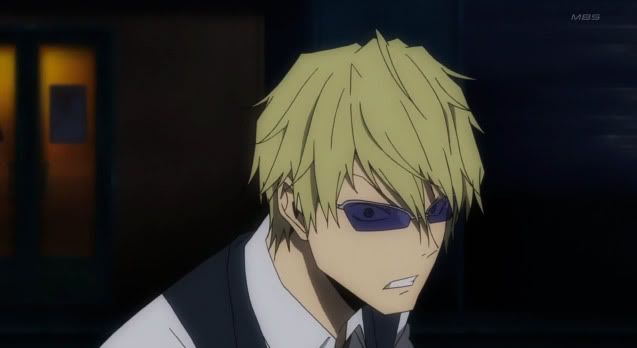 Shizuo:MY IZAYA SENSE IS TINGLING.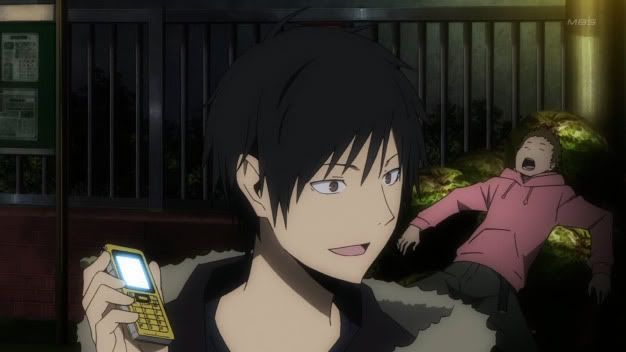 Izaya: Oh-ho! Shizuo is coming, gotta go!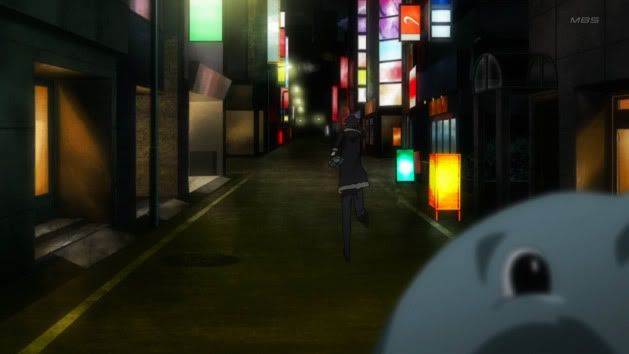 Izaya: Awaaaay!!!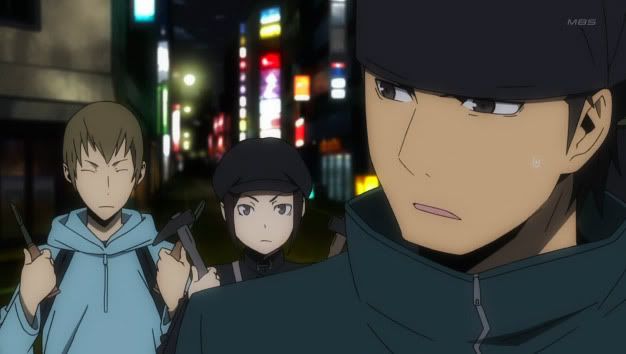 Kyohei: The phone was found on an unknown individual. Kazta-no may still be in the possession of persons unknown.
Erika: Alright! We're ready!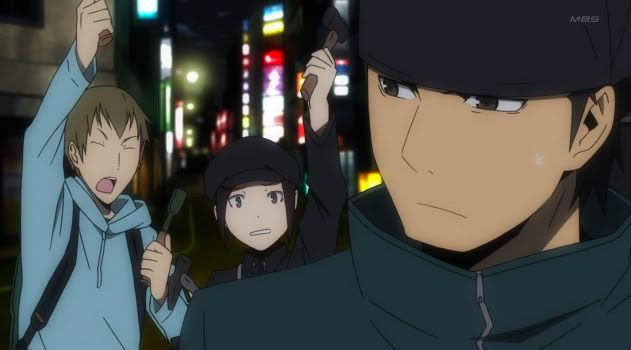 Walker: Let's GO!!!
Kyohei: Please put those away.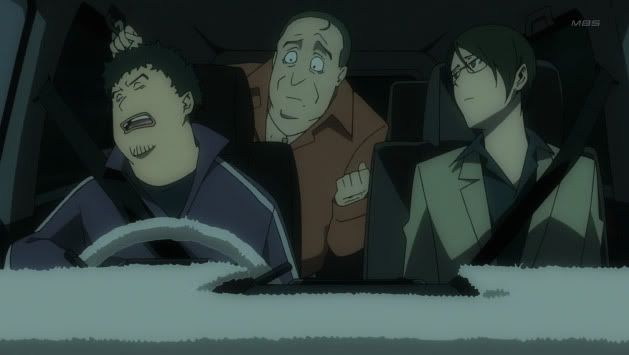 Kazta-no: If you insist on abducting me, please at least tell me what planet you're from!
Creeper #2: For crying out loud! We're NOT aliens!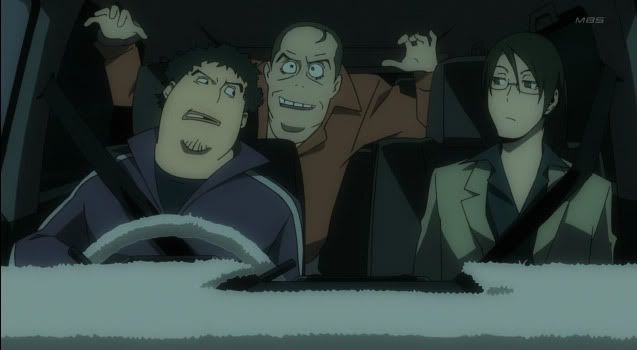 Kazta-no: Oh, it must be one of THOSE planets. THOSE ones.
Creeper #2: What are you talking about?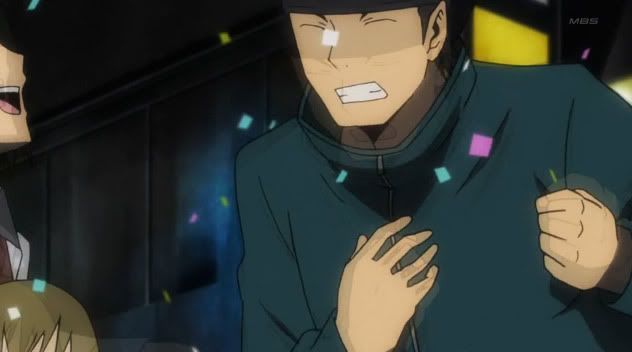 Kyohei: GOOOOOOOOOOOOOOOD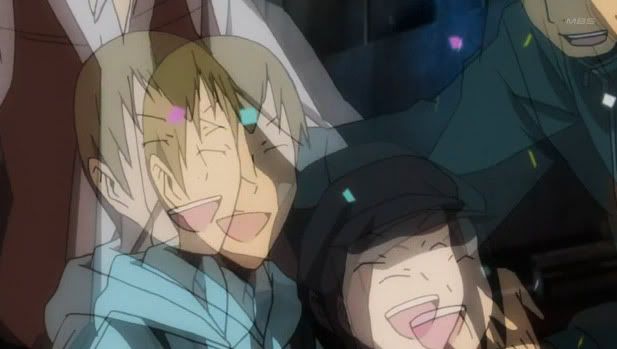 Walker and Erika: MOOOOOORNING!!!!! Guess who we are?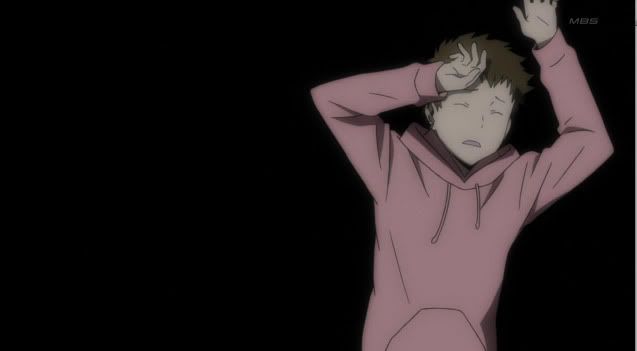 Creeper #3: What the hell? I'm having the strangest dream and the strangest people are in it... and they say that they're...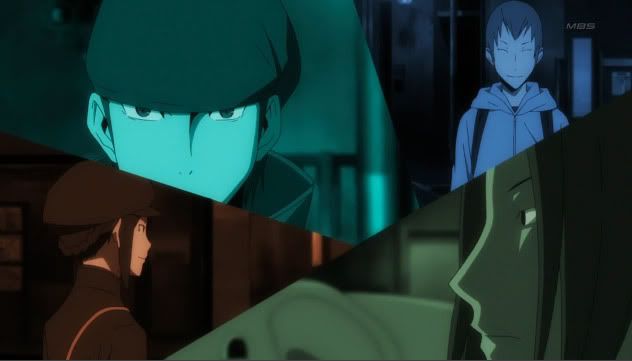 Creeper #3: ...Dollars.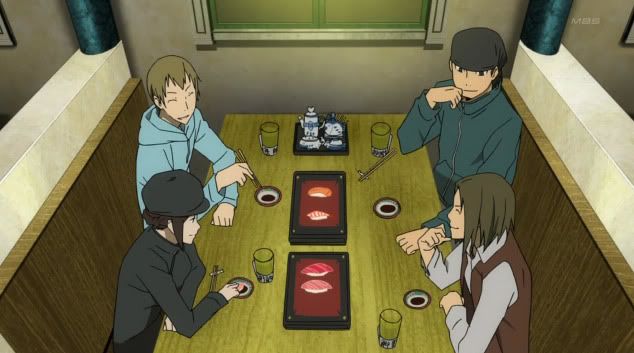 Walker: Who thought up the name "Dollars" anyway?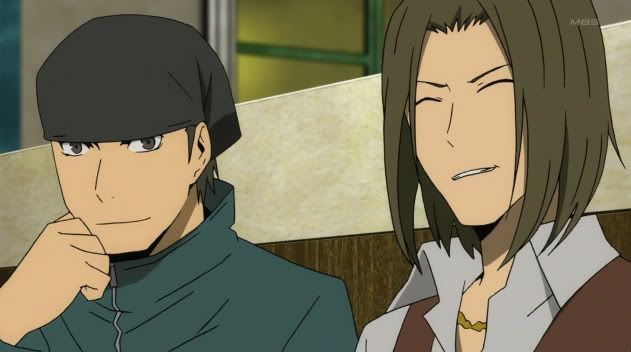 Kyohei: Saburo.
Saburo: Yeah! Do you like it?
Walker: I think it's sort of silly.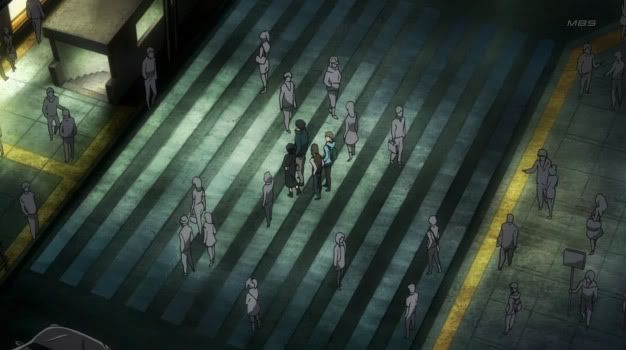 Under the guise of a fashion company servicing the gangs and lolita in Ikebukuro, Dollars sweeps through the underground of the city, taking out the trash.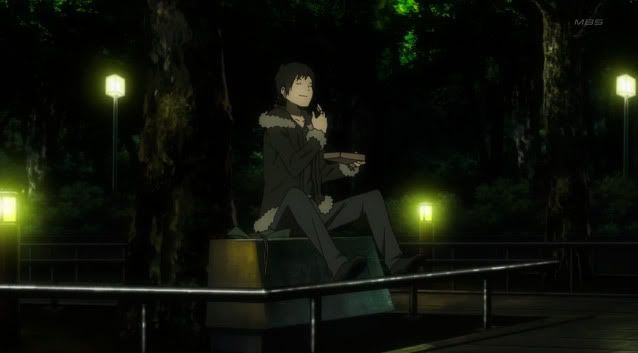 Izaya: Mmmmmm, something is different about today's sushi. Different, but it's really good!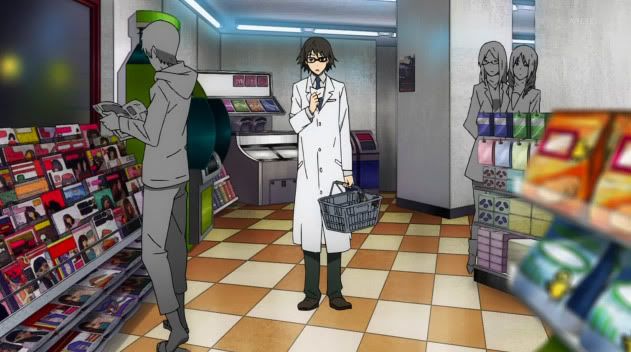 Shinra: "Dear Shinra, Just to let you know, if you don't tape my program, I won't be the only one without a head." ....Uh-oh.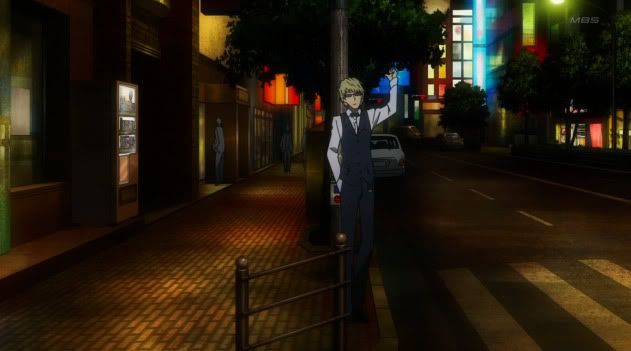 Shizuo: Anyone want to take me to Sunshine City? Anyone? Come on, give a guy a ride!



Kyohei: I think you have our friend!
Creeper: The alien-obsessed crazy? Yeah, we do.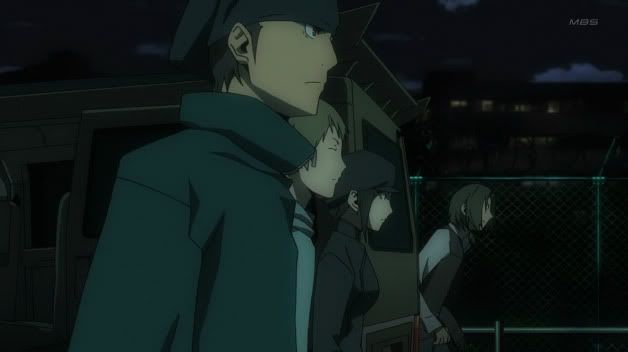 Kyohei: Well, we want him back.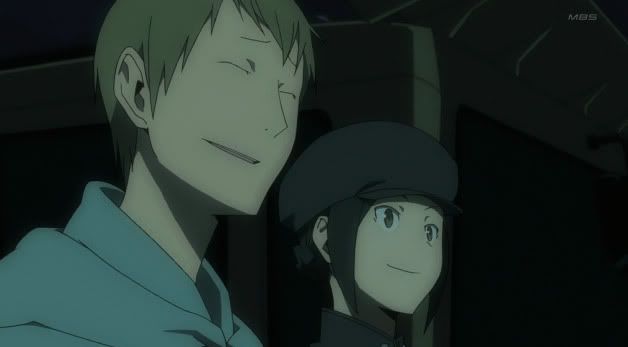 Walker: Trust us, you should just let him go, he'll drive you mad with his—

*VWEEEEOOOO VWEEEOOOOO*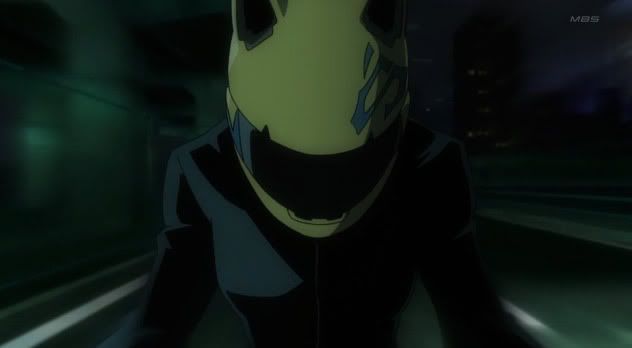 KITTY BIKER: Hey kids.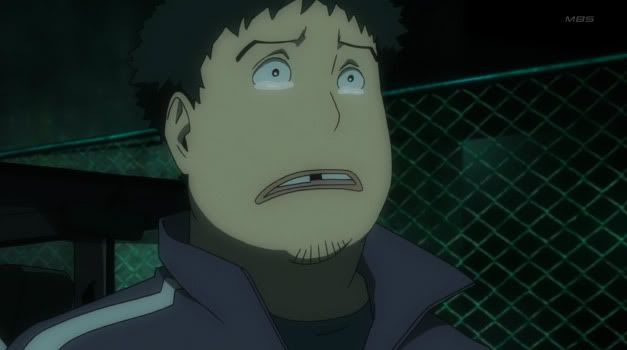 Creeper #2: N-NO!!! Not her!!!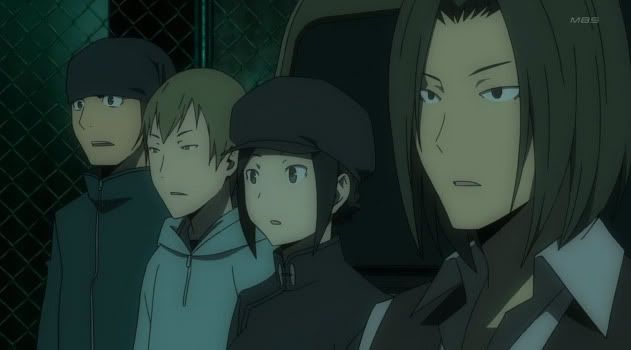 Kyohei: Well... that was convenient.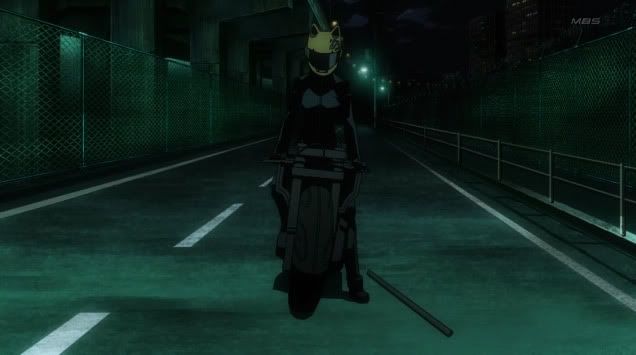 KITTY BIKER: They just... left! All of them!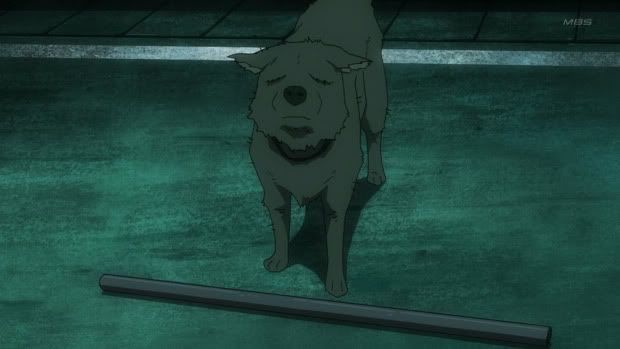 Dog: *Whiiiiiine~*

Awww, look, the tracker hound found what he was looking for!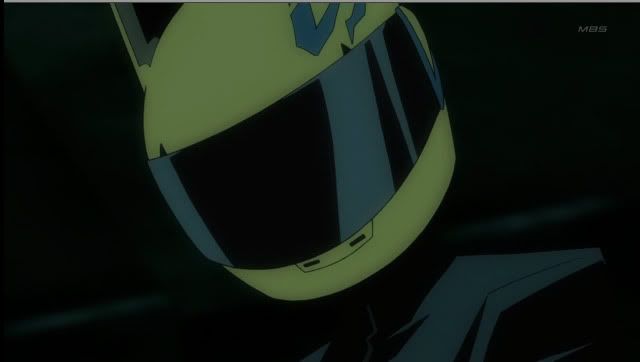 KITTY BIKER: I guess I'm heading home...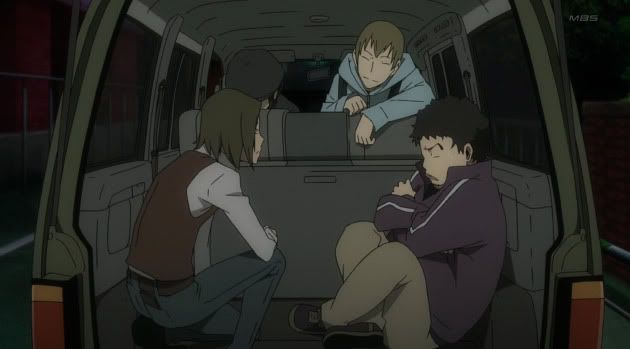 Saburo: Come on buddy, talk. You really want to.
Creeper #2: No, I don't.
Erika: Good! Okay now...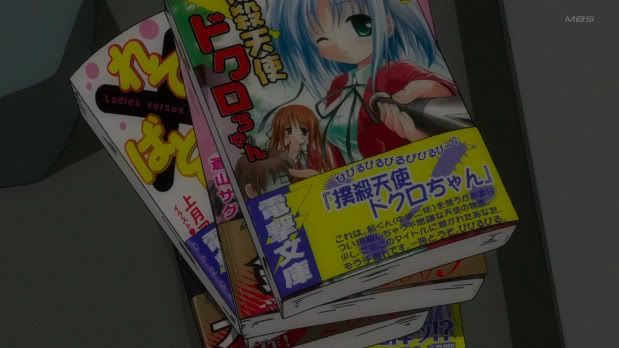 Erika: ...pick a series!
Creeper #2: What?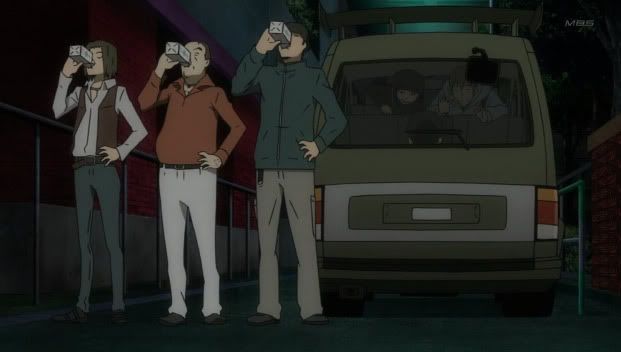 Creeper #2: OH GOD NO! NOT THE PRONGS!! PLEASE!!! AHHHH!!! NOT THE THREE-HOLE PUNCH!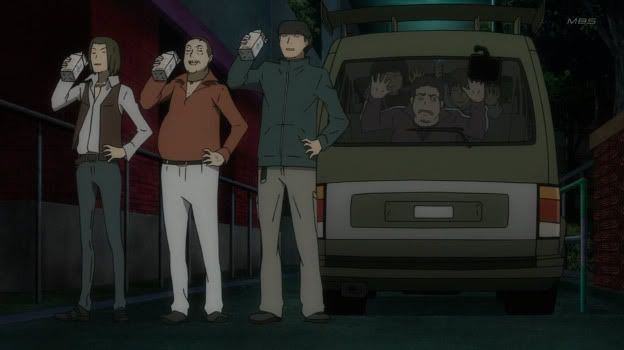 Creeper #2: FOR THE LOVE OF ALL THAT IS HOLY!! GET ME OUT OF HERE! I'LL TALK! I'LL TALK!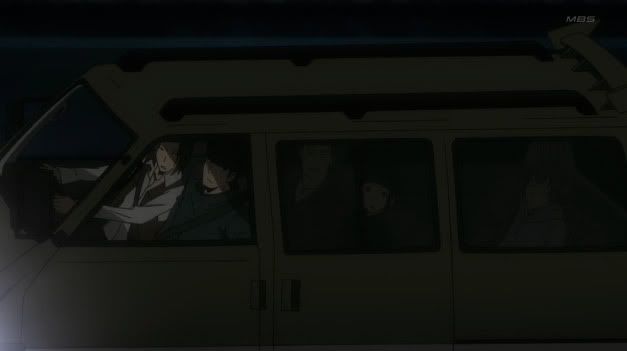 Saburo: So... what are we going to do now? The night is still young!
Kyohei: I dunno.
Erika: I'm tired. And I haven't read the new releases yet.
Walker: Ohhh, the new Dokoro-chan is good!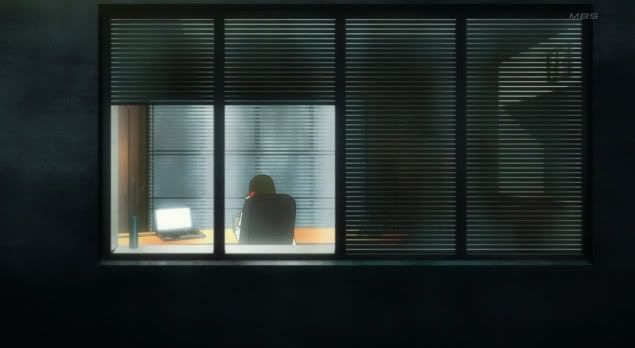 Phone: If you stay on the line, you will be charged $9.99 for the first minute, and $6.99 for every minute after.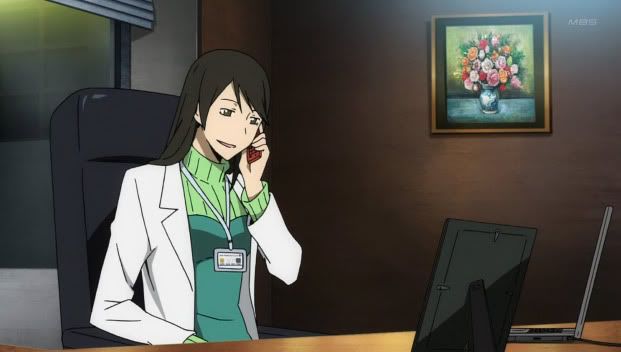 Namie: I'm not wearing anything, how about you? ....Oh, you dirty birdy! Tell me more!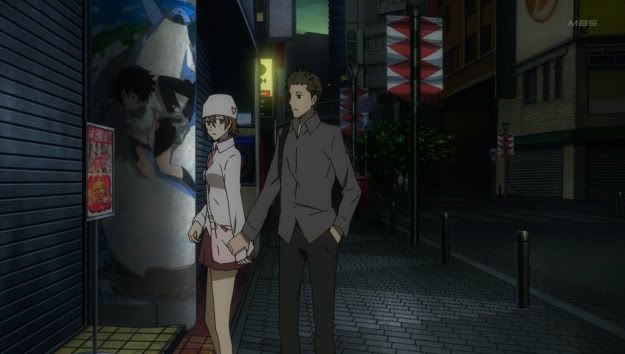 Choppy Neck: Hey Seiji, don't you think there's an awful lot of cameos by other anime/novel characters in this show?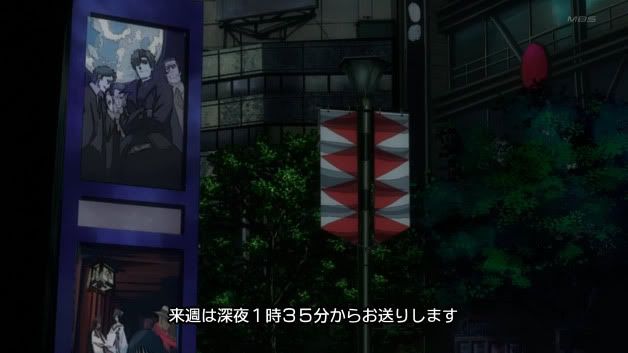 Seiji: Huh? What are you talking about?

Side Note: ASS MONGLER BERGA~♥

Next time, on Durarara!!: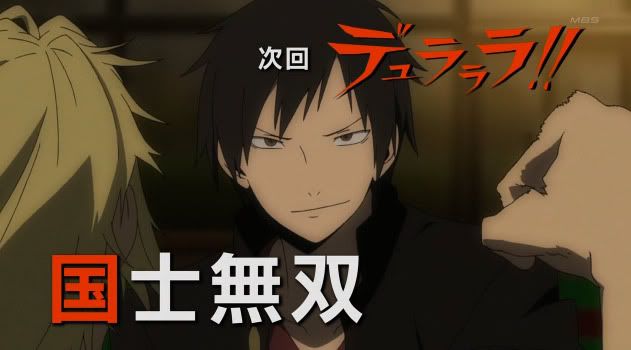 Young Shizuo and young Izaya! Fighting!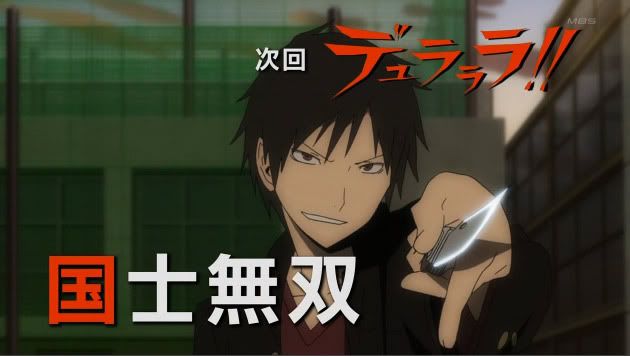 With a knife!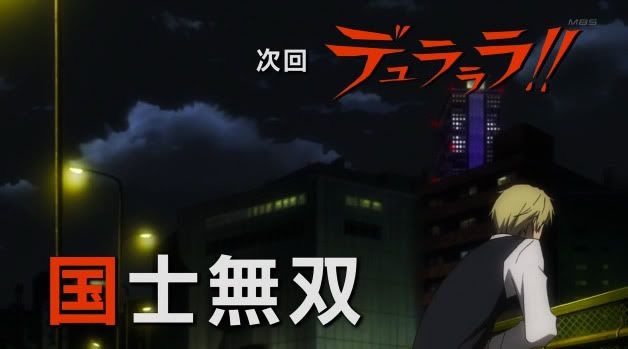 Remembering days of old!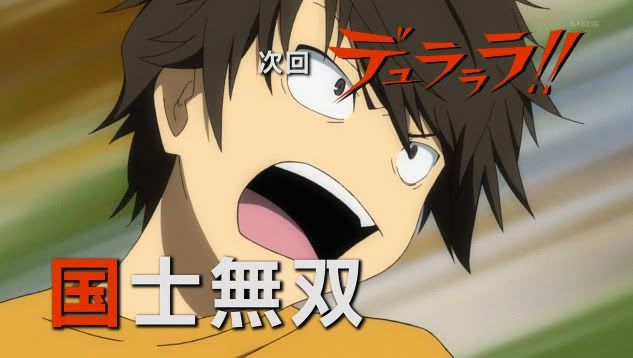 Shouting children!

All this and more, next time, on Durarara!!

Yay, good times. I love Erika and Walker so so so much. =D