AND NOW! WHAT YOU'VE ALL DEFINITELY NOT BEEN LOOKING FORWARD TO!! It's the Durarara!! Episode 2 recap!

114 pictures, worksafe. Spoilers for episode 2 abound! Don't look here for the real story, I'm just making this stuff up!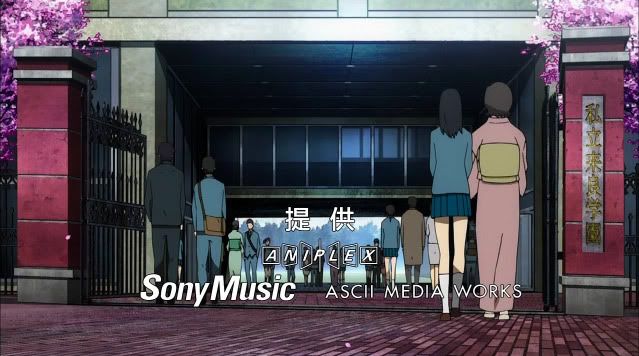 Ah, the first day of school! Time for new beginnings! New adventures!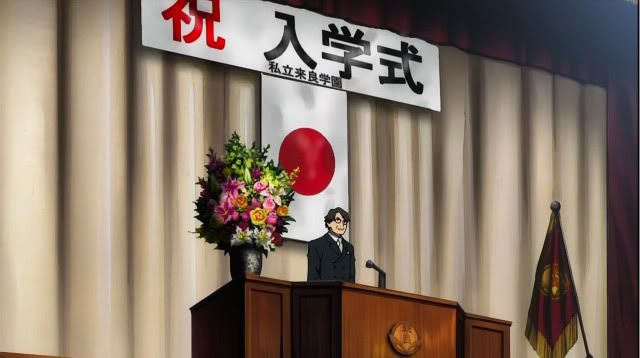 What a wonderful time of the year, the beginning of the school year!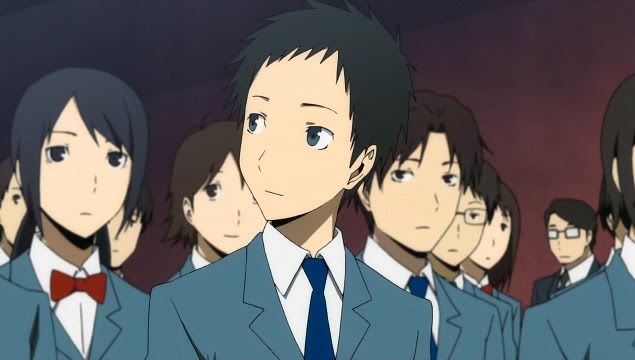 Mikado: This town is definitely weird, but at least the school seems pretty normal.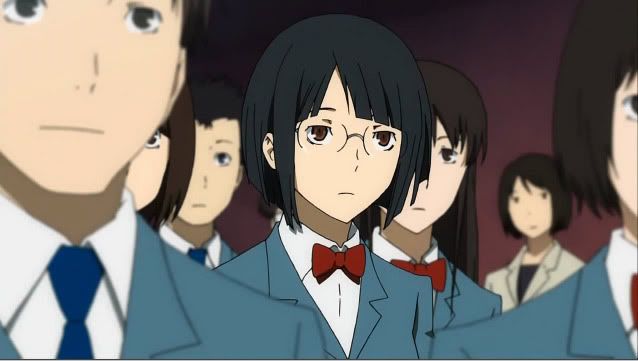 Anri: Hmmm... but if I have him come back... well, I guess I could do that... and the companion would be...? Hmmmm....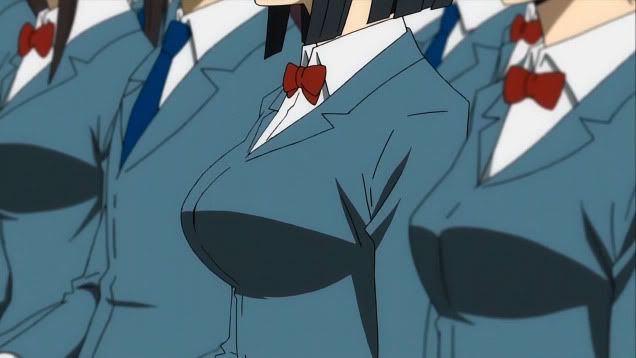 BOOBIES.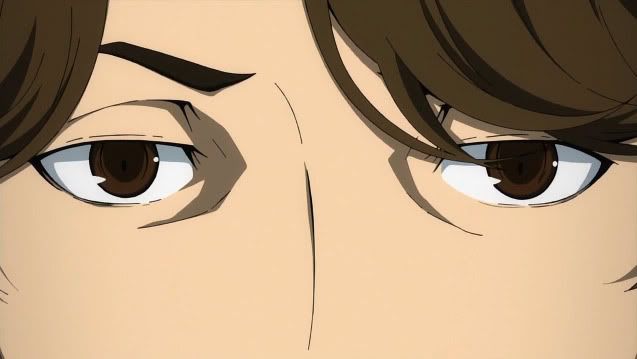 *STARE*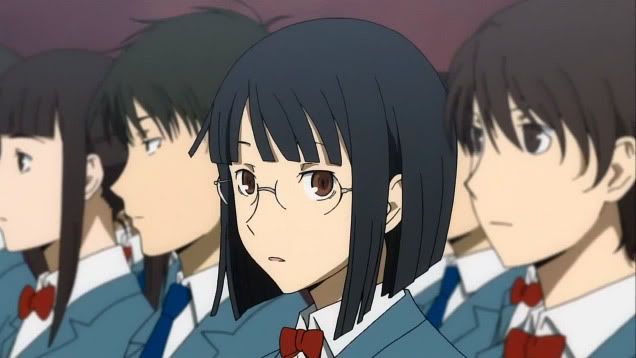 Anri: Is he staring at my chest?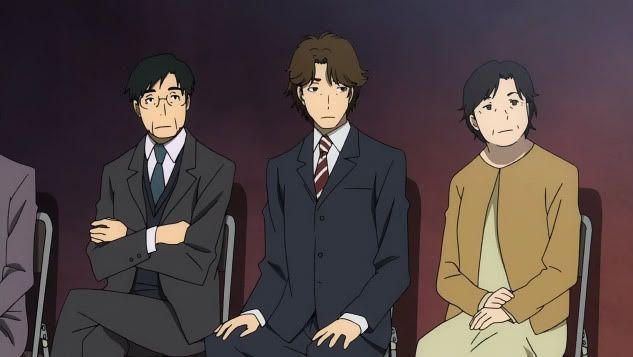 Definitely not staring.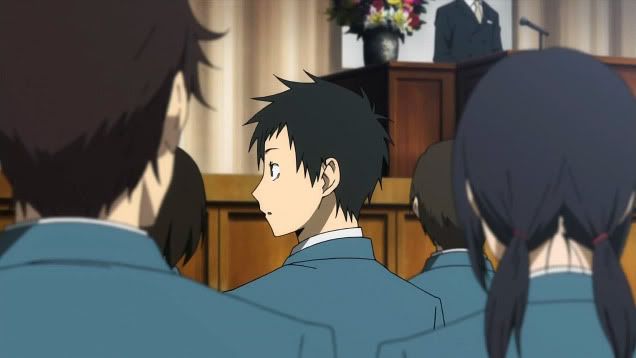 Mikado: What's going on over there?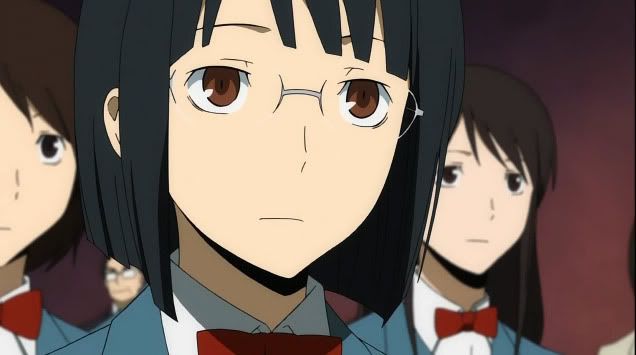 Anri: *sigh* Anyway where was I? Oh yes!! Companion!

IN CLASS!!!!!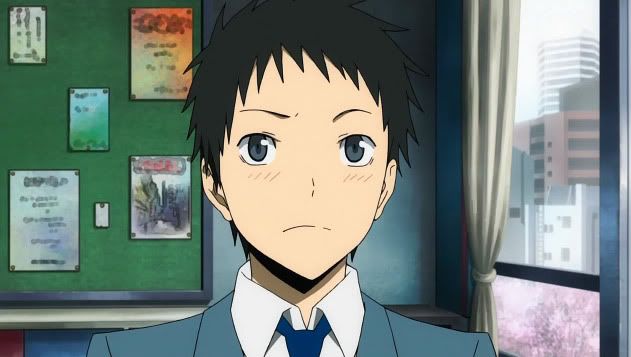 Mikado: I'm Ryuugamine Mikado! Nice to meet you!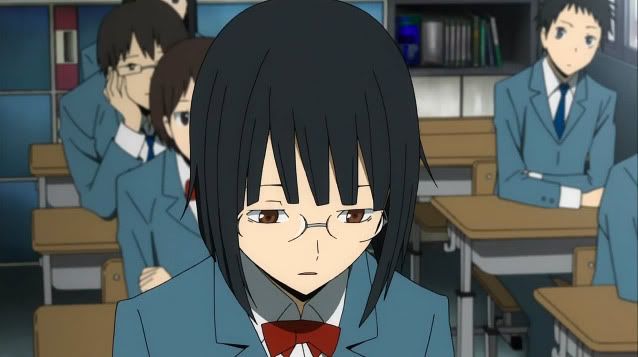 Anri: ....I'm Sonohara Anri.

Next class over: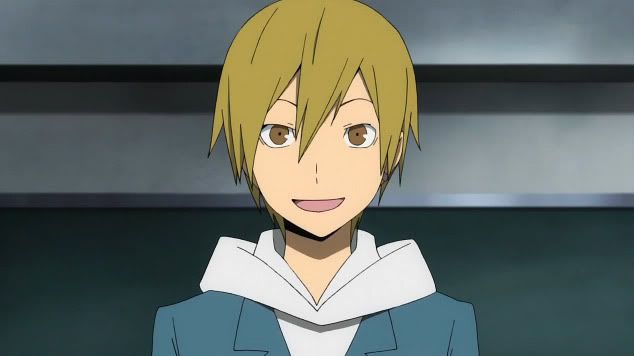 Kida: HEY GUYS I'M KIDA MASAOMI~!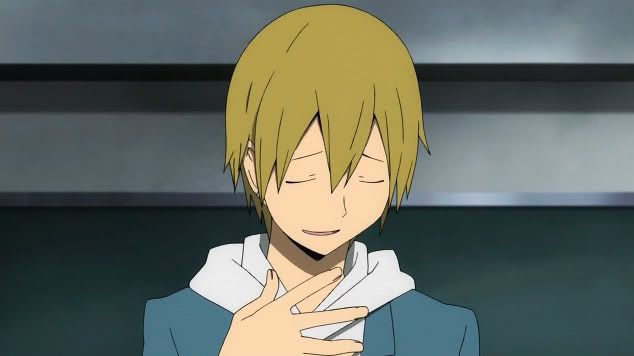 Kida: But you probably already knew that, me being so awesome and popular and all.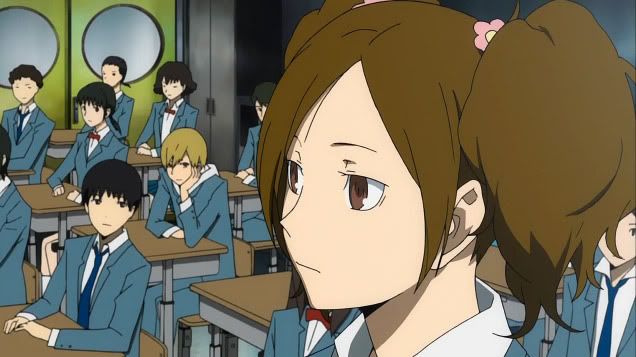 That One Girl: Hello. I am That One Girl.

BACK IN MIKADO'S CLASS!!!!!!!!!!!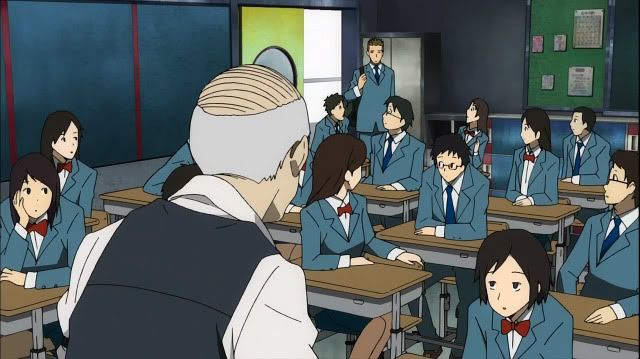 Teacher: I say, young man! You are quite late!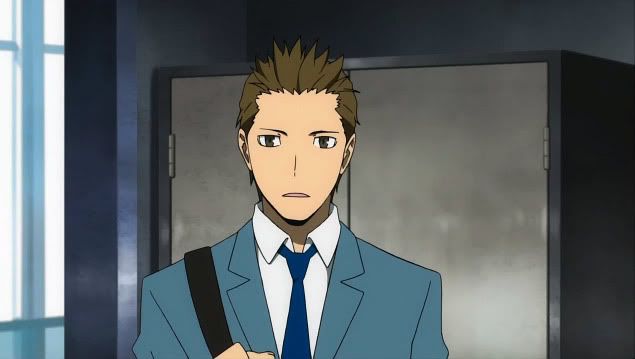 Seiji: I apologize. My name is Yugiri Seiji and this is my last day in school.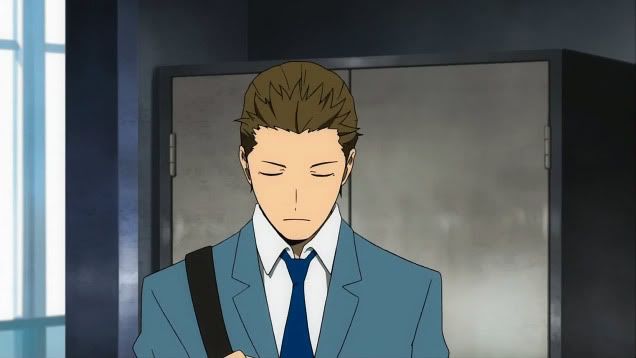 Seiji: Please ignore my intrusion.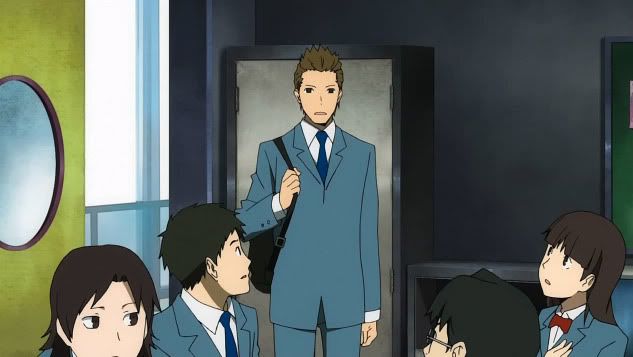 Seiji: You see, school is important and all, but I have found my true purpose in life.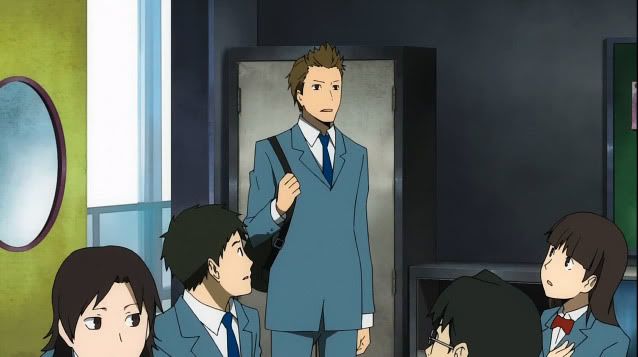 Seiji: I'm going to be The Doctor's companion. I will help him save worlds and rescuing those suffering under tyrannical rulers.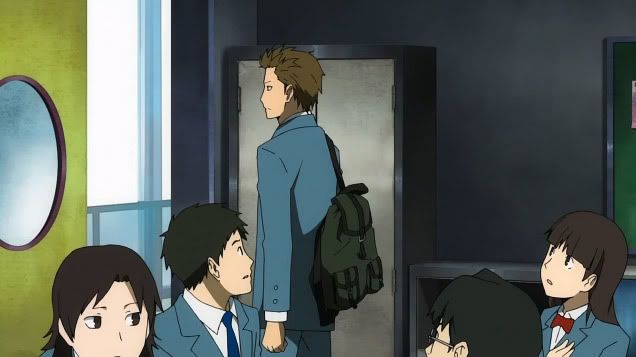 Seiji: Please have a good day.
Teacher: Wait! You can't just leave!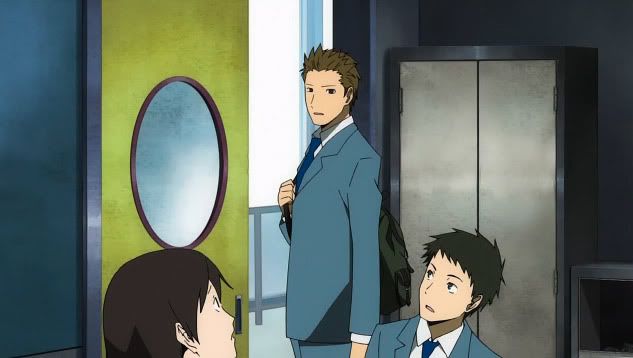 Seiji: Would you really prevent me from saving the lives of millions?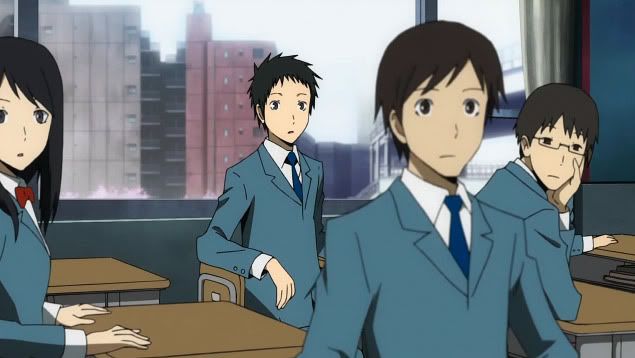 Mikado: The Doctor's companion? Looks like Kida has some competition...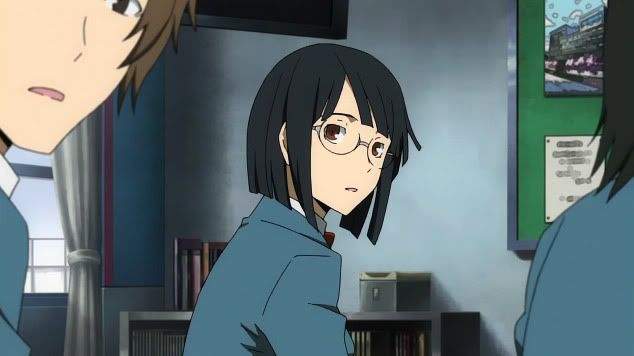 Anri: ...A Doctor Who fan!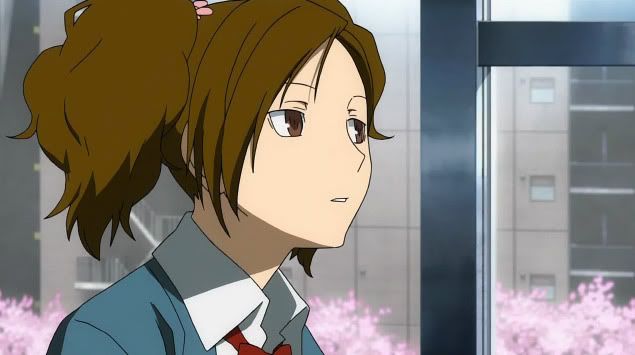 That One Girl: Dear Diary: Life has been pretty weird lately.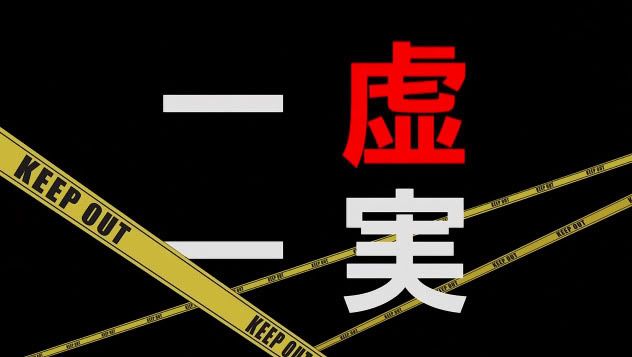 EPISODE TWO: CONSTANT AND UNPREDICTABLE CHANGE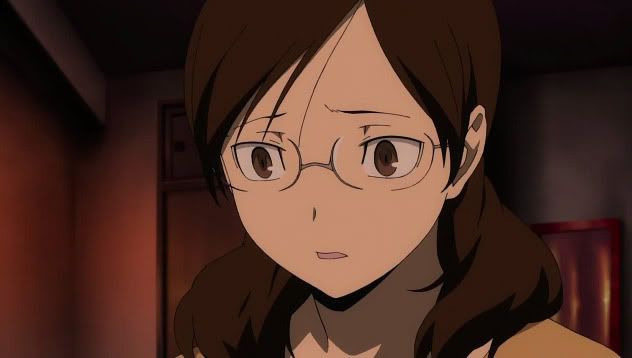 That One Girl: It started when I decided it was a good idea to talk to this random guy online. We emailed each other all the time. Then one day...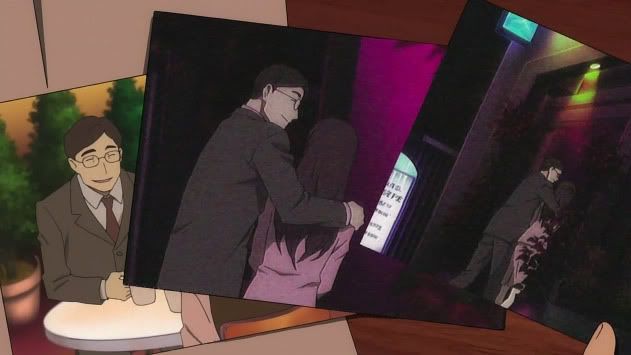 That One Girl: He sent me pictures of my dad being a sleazebag.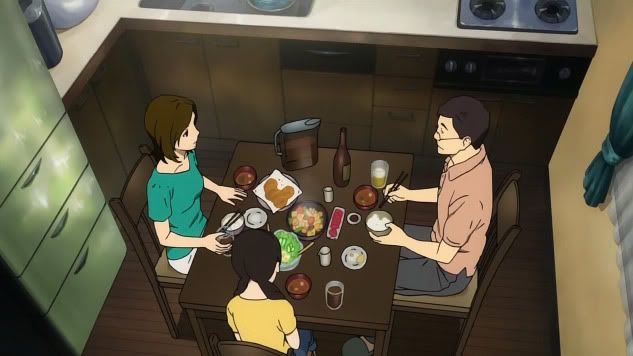 That One Girl: My dad didn't seem like a sleaze...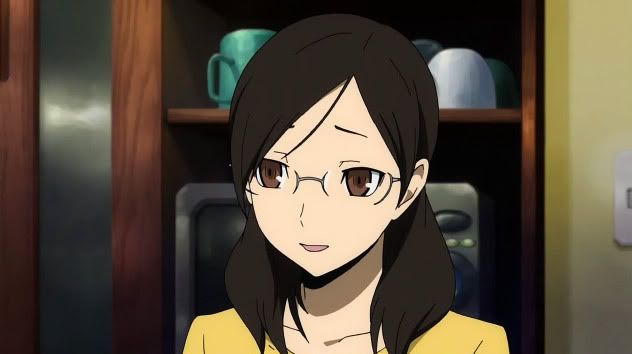 That One Girl: But looks can be deceiving.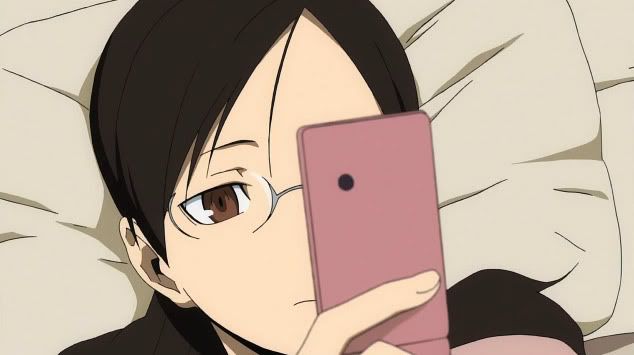 That One Girl: On the suggestion of my internet friend, Nakura, I decided to leave the pictures where my mom would find them.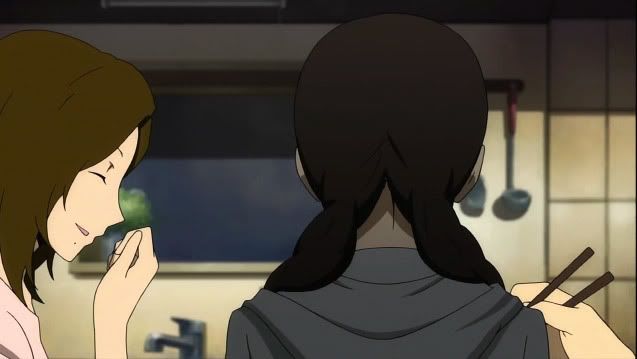 That One Girl: Nothing changed.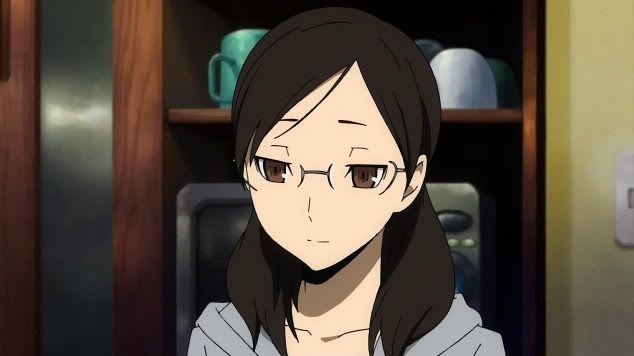 That One Girl: I didn't know what to do...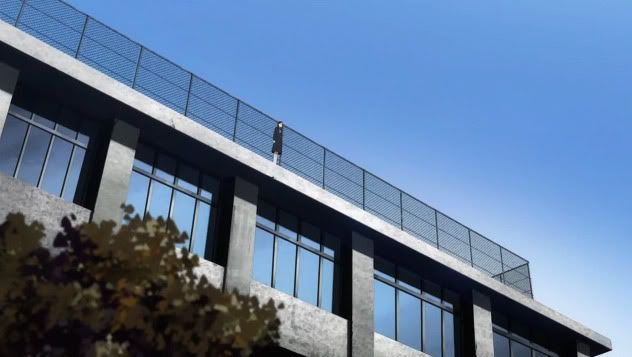 That One Girl: So the next day I went to the school roof to clear my head. The fresh air up there always feels so nice.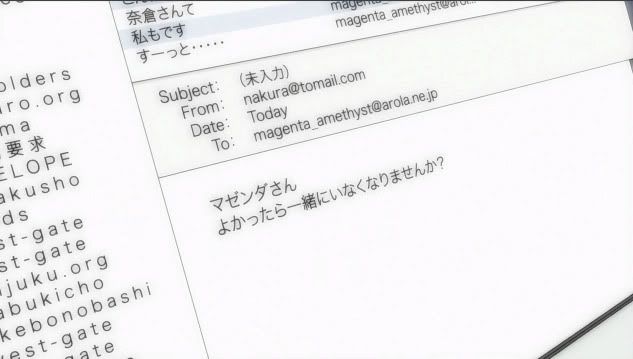 "Nakura": Hey girl, what's shaking?



"Nakura": Did I tell you about my huge monitor? Seriously, you've never seen a monitor this big. I bet you're jealous.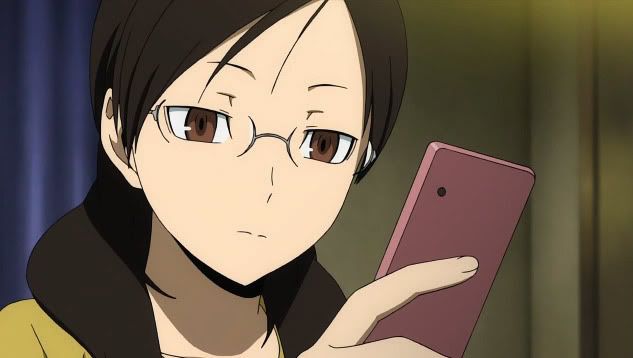 That One Girl: Yeah, I'm jealous, you jerk. What's this? "Let's meet in person?" Okay! "I hope you don't wear glasses or have dark hair, because I hate dark-haired glasses-wearing girls. =D" ......ughhhh....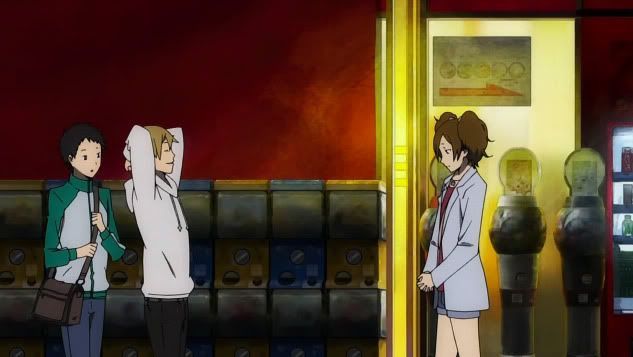 That One Girl: I hope I look okay... I want Nakura to like me...
Kida: And this is Animate!
Mikado: Oooooo!!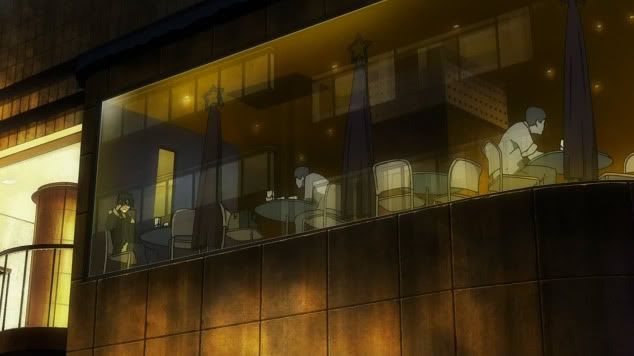 Izaya: I saw this in the first episode of Generator Gawl. I never thought it would come in handy!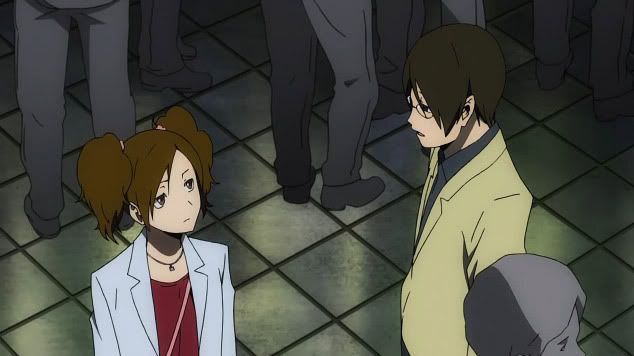 Creeper: Hey girl, do you like candy?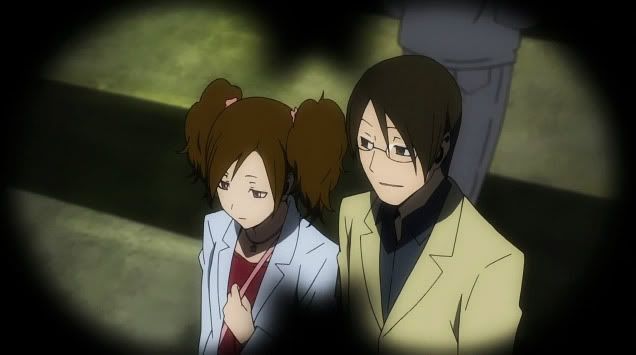 Izaya: YESSSSSS chalk up another win for me!



Izaya: My plans are always so awesome!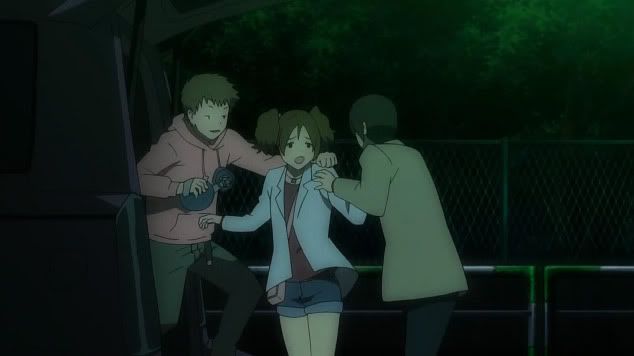 That One Girl: This van has no candy in it!!!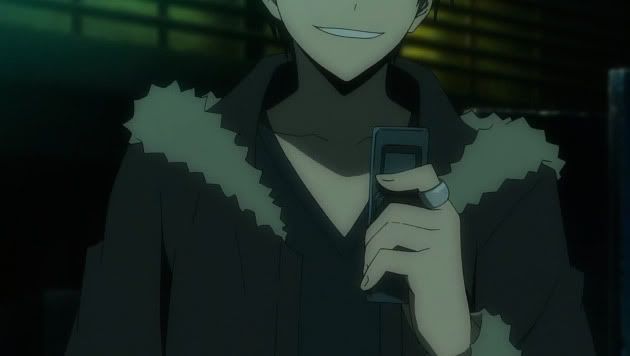 Izaya: Trap sprung!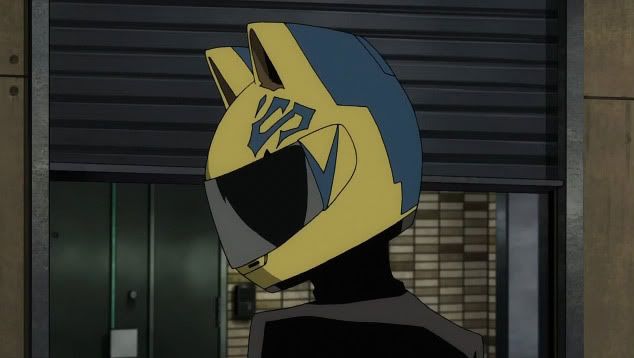 Shinra: Okay, do you remember it all?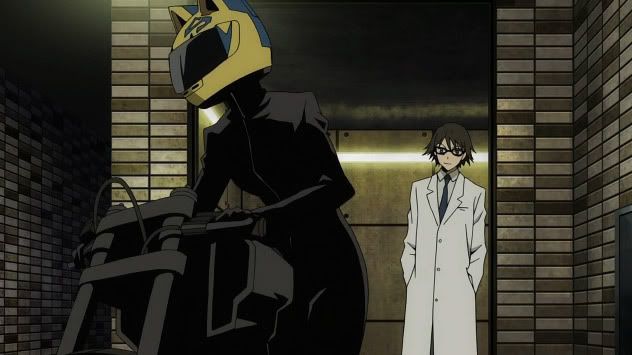 Shira: Eggs, milk, and bacon! But not that reduced fat bacon, real bacon! Don't come home until you get them all!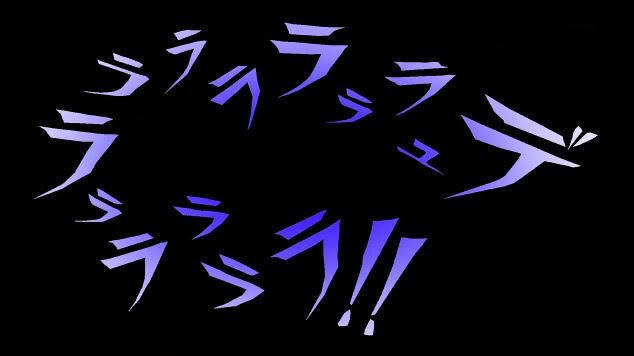 DURARARARARARARARARARARARARARARARARARARARARARARARARA!!!!!!!!!!!!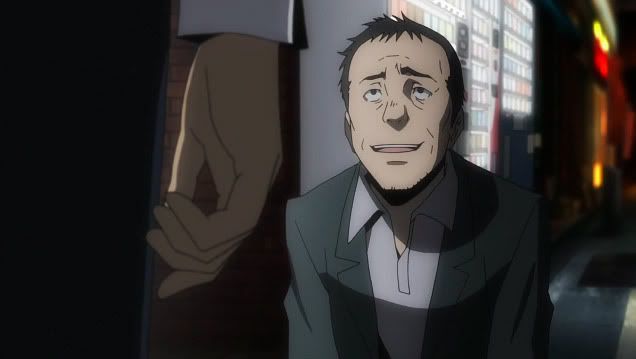 Oldish Guy: Look, I'm really sorry I hit on you! I thought you were a girl!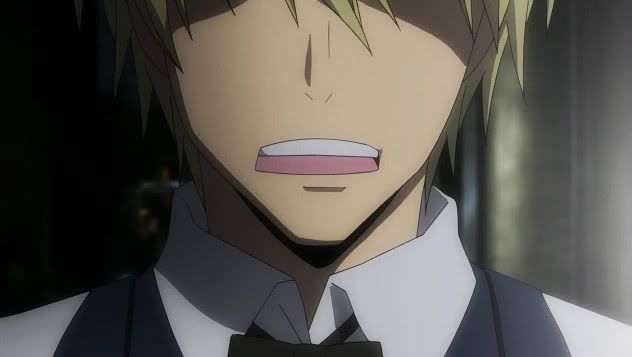 Shizuo: You WHAT?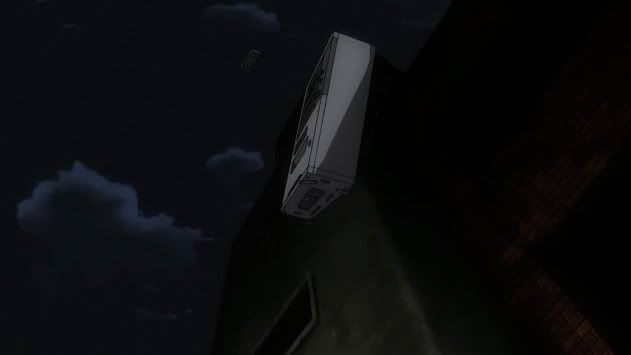 Shizuo: YOU THOUGHT I WAS A GIRL???? ARRGGGGHHHH!!!!!!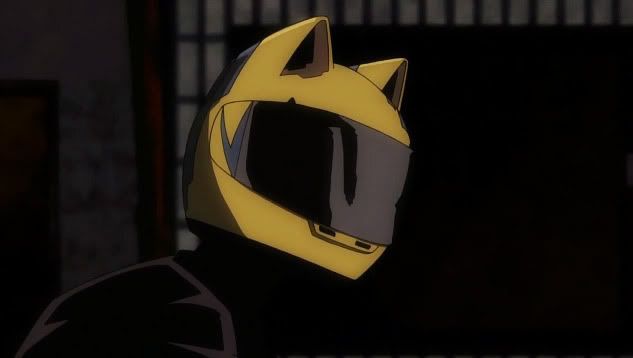 KITTY BIKER: What the—?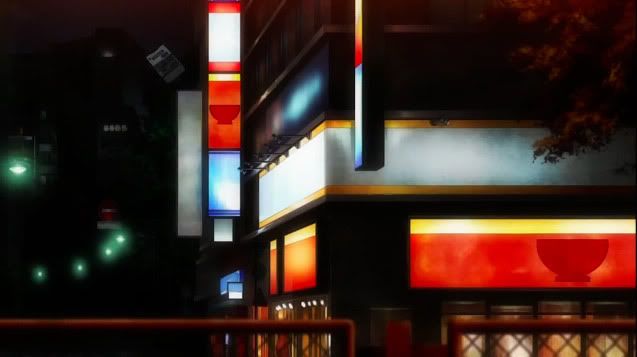 VWOOSHHH!!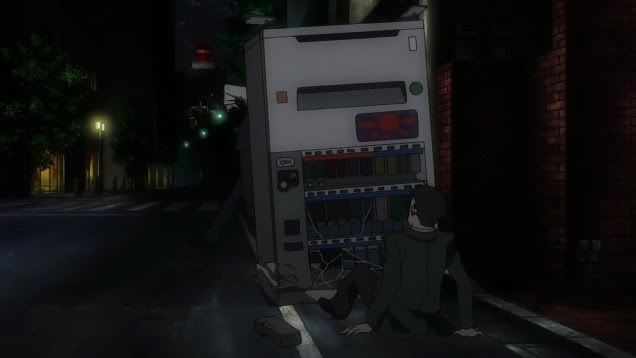 *CRUNCH*
Oldish Guy: EEK!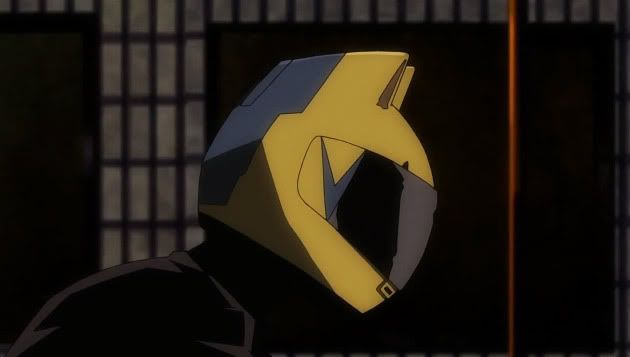 KITTY BIKER: *sigh* Oh Shizuo...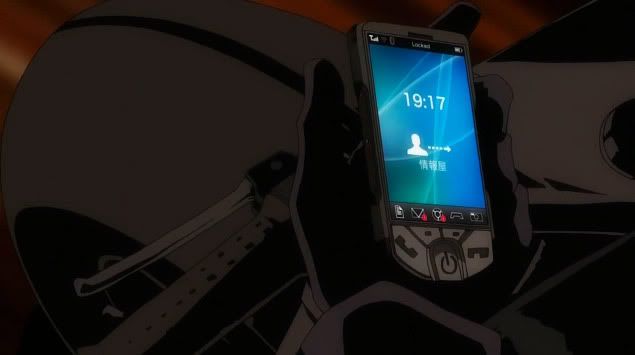 *RING RING RING*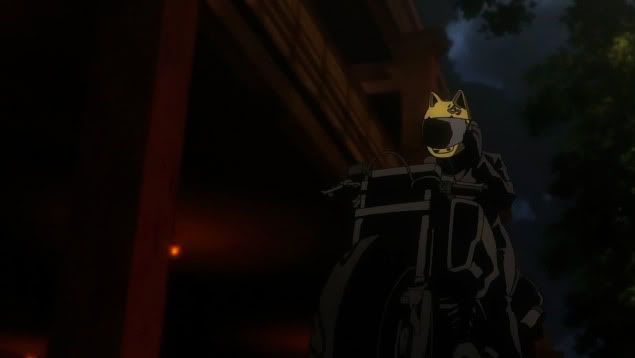 Izaya: Hey KITTY BIKER! What's up?
KITTY BIKER: ......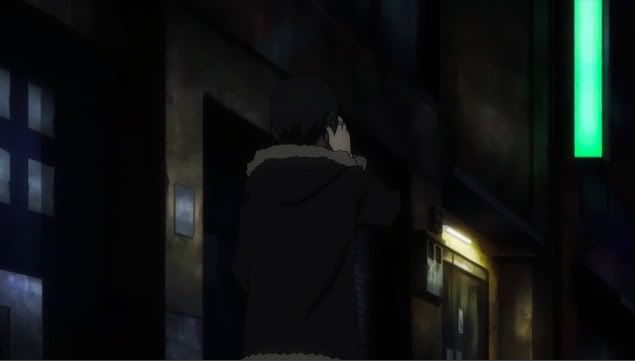 Izaya: What, cat's got your tongue? AHAHAHAHA!!! Oh, I'm so clever!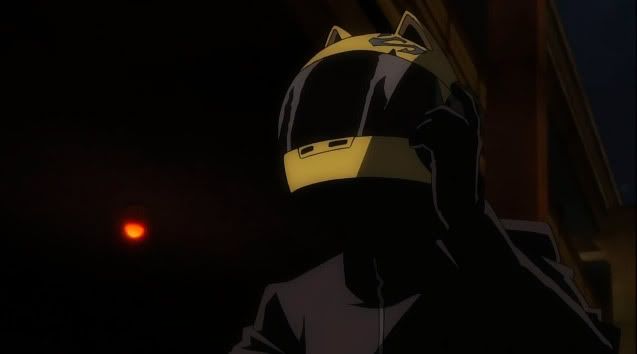 KITTY BIKER: *Sigh*
Izaya: Anywho! I have a hot tip for you!!

Oh oh! I think we all remember this part!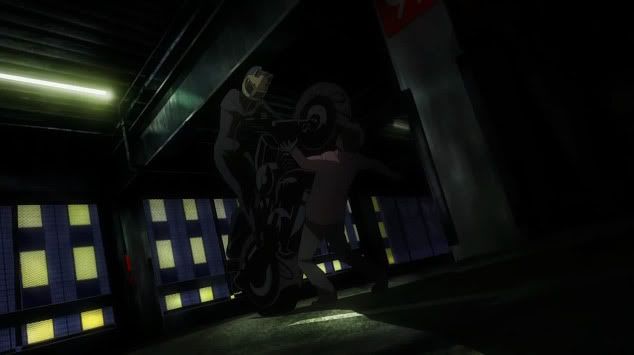 ZOOM!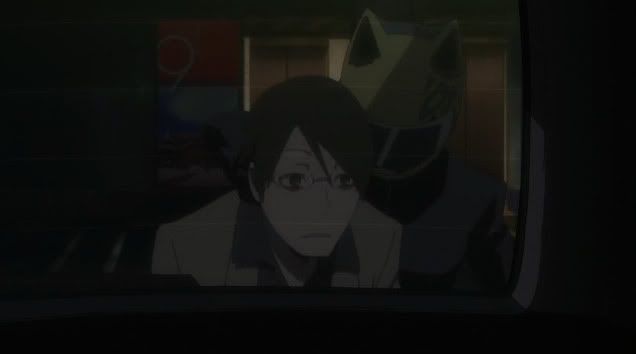 GRAB!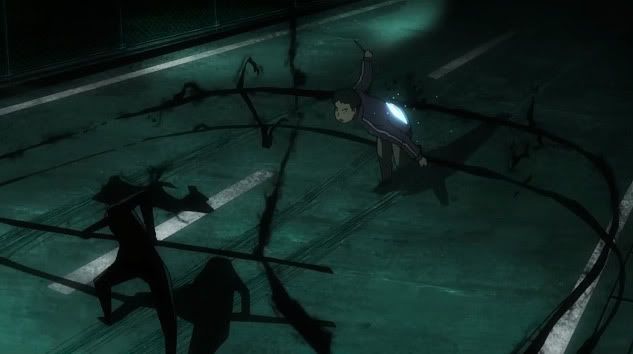 SLICE!

That One Girl Savior achievement unlocked!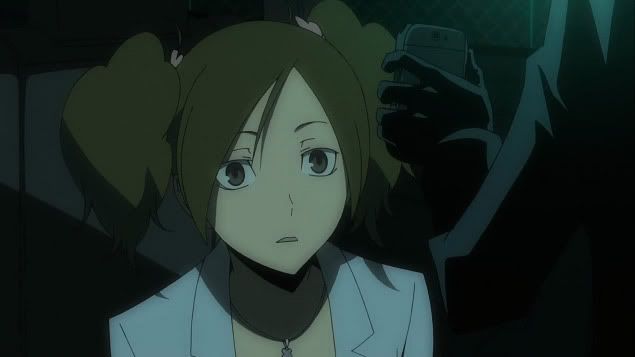 That One Girl: Do I want a ride home? Yes please.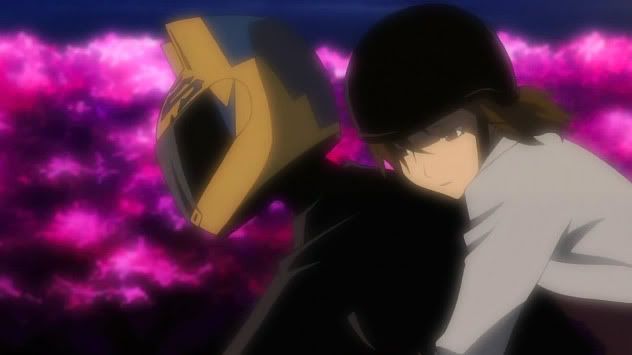 That One Girl: This must be what it feels like to ride with a boyfriend...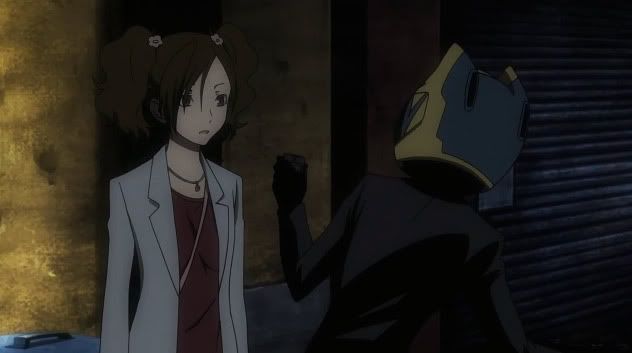 That One Girl: Thanks for the ride. What? Am I sure this is my house? Uh... yes. Yes I am.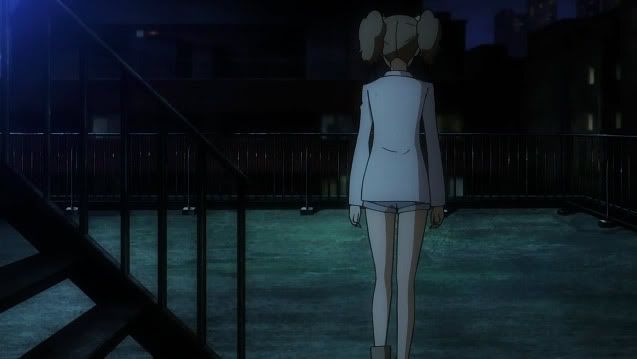 That One Girl: Ahhh, time to clear my head. Rooftops are really the greatest.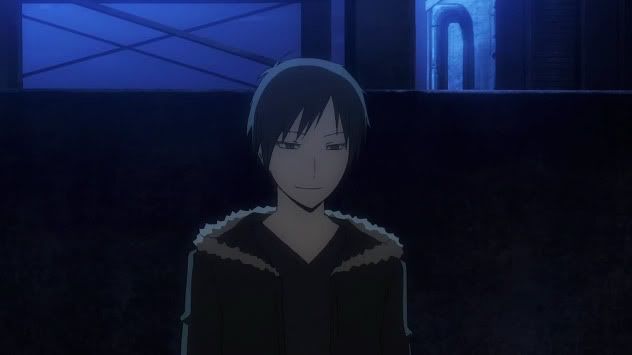 Izaya: Hey there, "Magenta."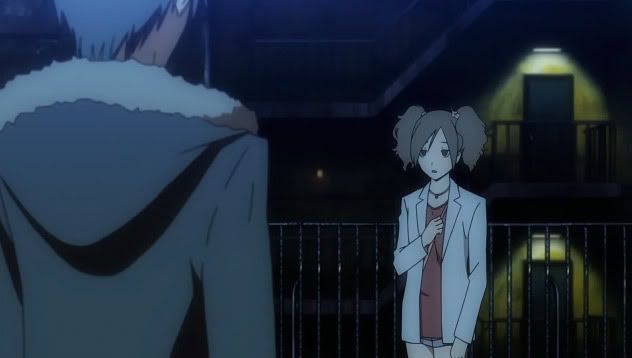 That One Girl: Oh my! Could you be... Nakura?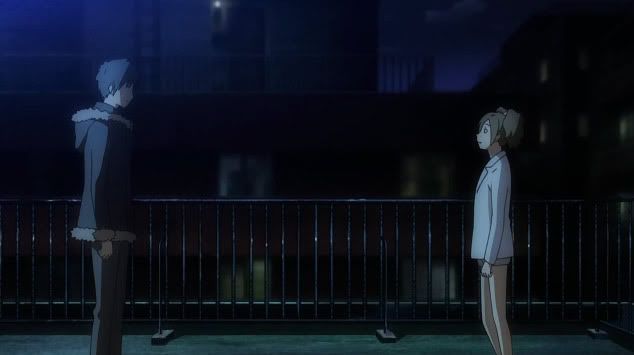 Izaya: Why yes indeed!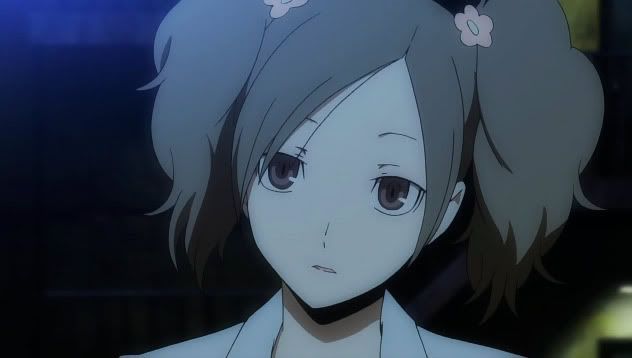 That One Girl: Fancy meeting you here. Why are you here, anyway?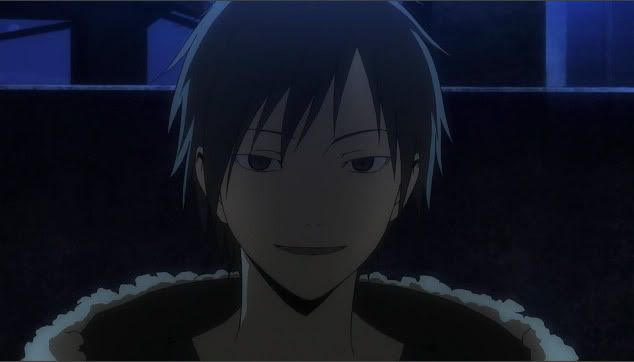 Izaya: Oh, to torture you mentally.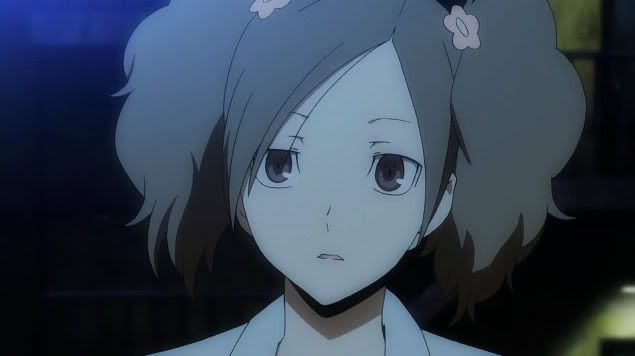 That One Girl: Sorry, I don't follow.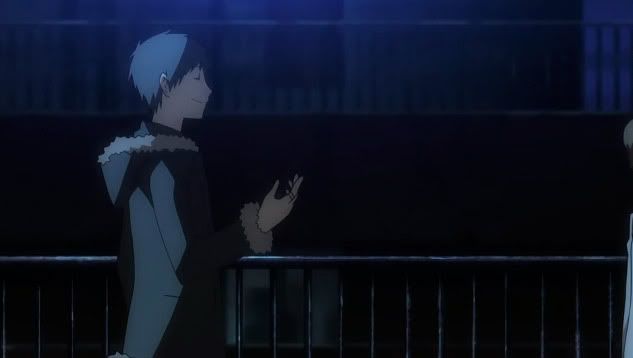 Izaya: You know that whole kidnapping thing that just happened? With the candy bait?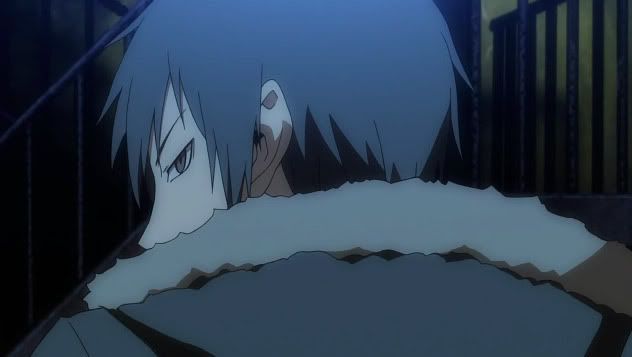 Izaya: I set that up. There was never any candy. I don't like candy.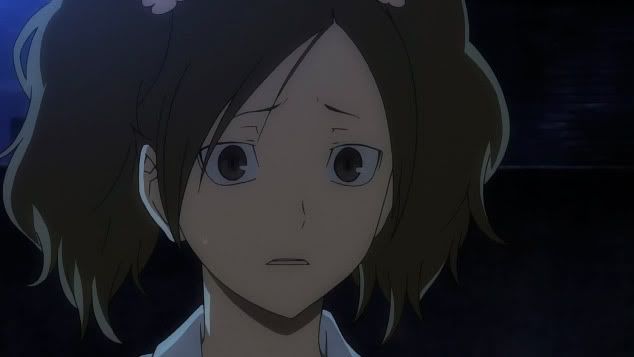 That One Girl: Y-you fiend! Everyone likes candy!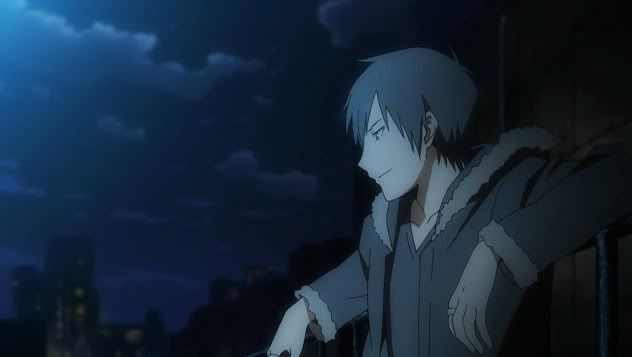 Izaya: Maybe everyone... except me.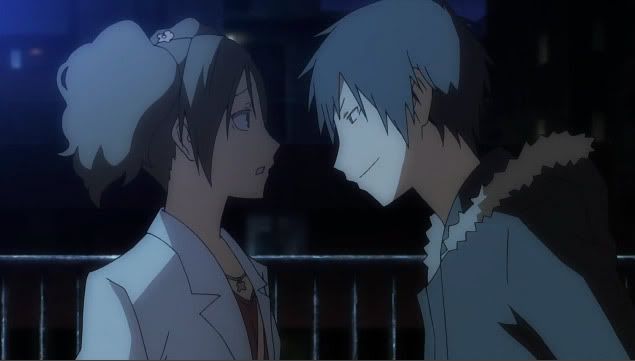 Izaya: Candy is just empty calories! Eat more fruit, it's good for you AND it's sweet!
That One Girl: But I...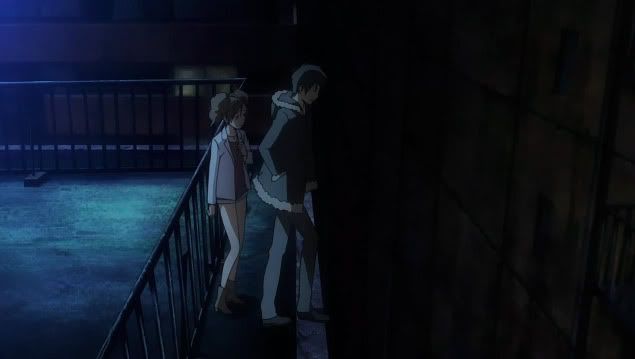 Izaya: Girls these days, never thinking about what's best for themselves. Like you standing up here. It's not safe! What if you were to fall? What would you do? I doubt you have the arm strength to catch a ledge on your way down! You can achieve these things with proper diet and exercise!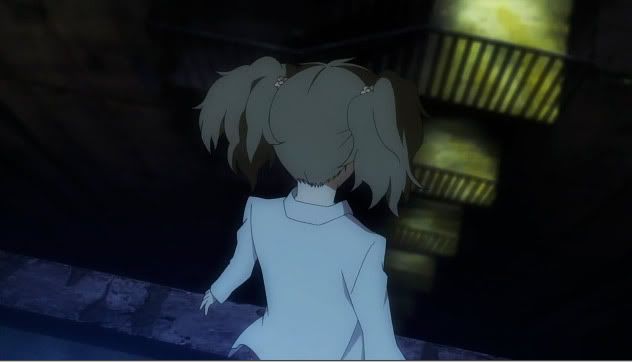 That One Girl: That... is a long way down...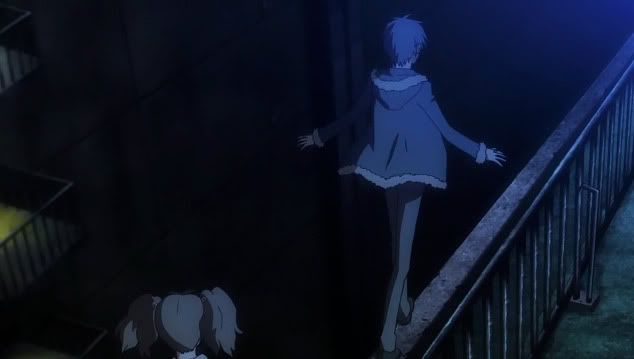 Izaya: For someone like me, it's easy to balance up here like a cat, and if I were to slip, I could easily get back up!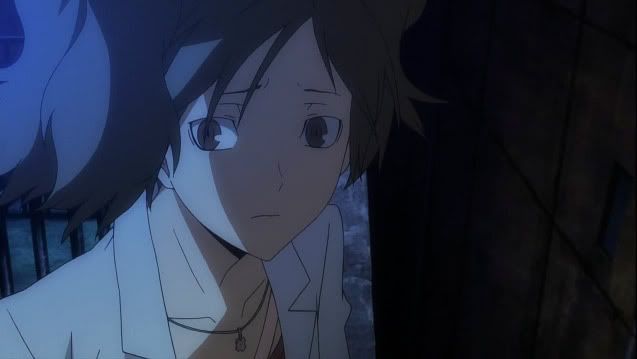 That One Girl: Maybe I should cut down on the candy...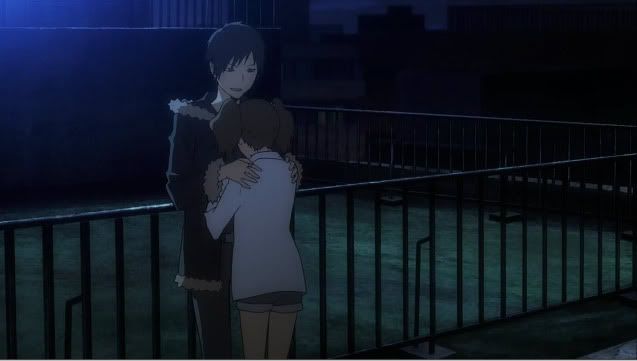 That One Girl: *SOB* Oh thank-you, Nakura! You've helped me so much! I'll change my eating habits! I will! I'll be better!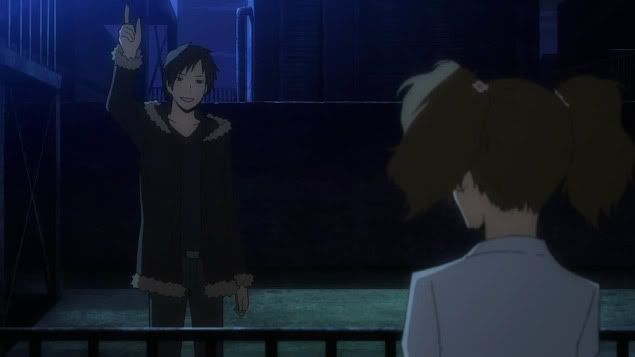 Izaya: Thatta girl! Reach for the stars!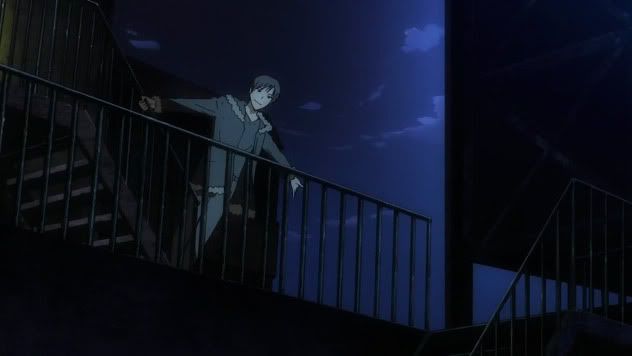 Izaya: Now if you'll excuse me, I have an audition for West Side Story!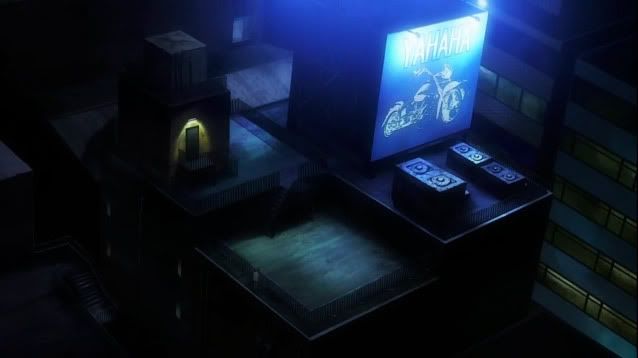 YAHAHA!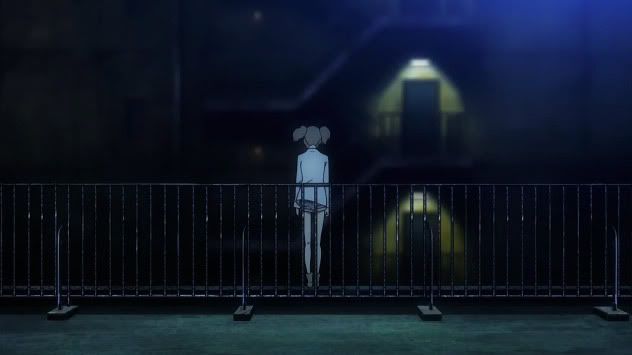 That One Girl: *Phew* I feel better about life. I'll just stand here a sec to take in some of this fresh air.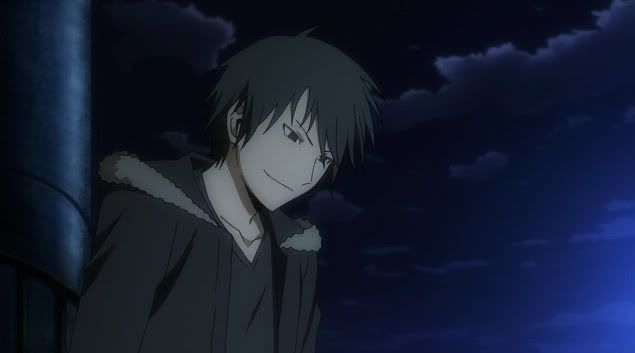 Izaya: I told her...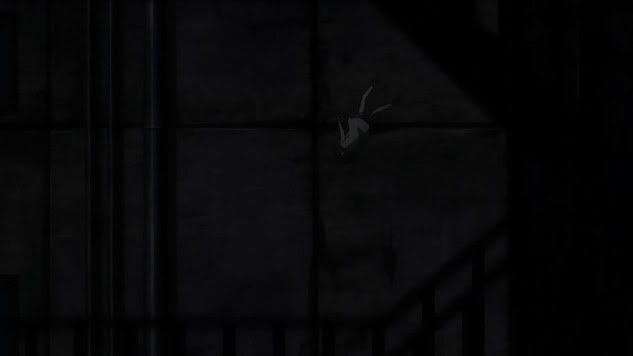 That One Girl: Oh no! I lack the arm strength to stop my fall!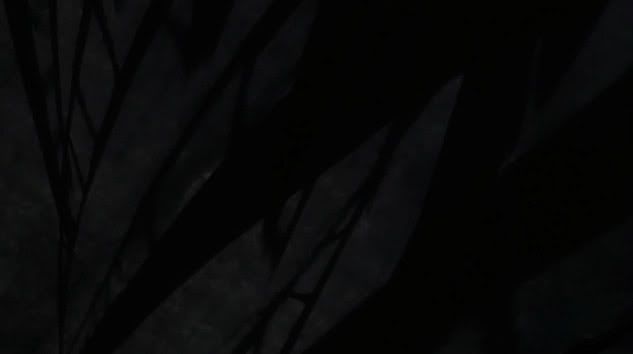 SPIDERMAN! SPIDERMAN!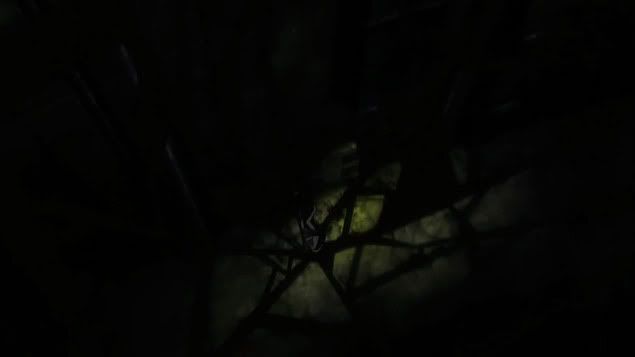 FRIENDLY NEIGHBORHOOD SPIDERMAN!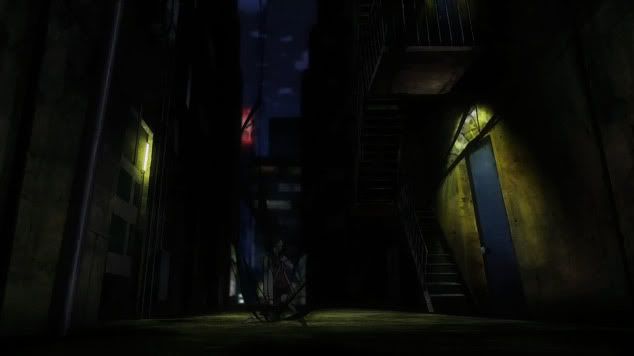 SPINS A WEB ANY SIZE! CATCHES—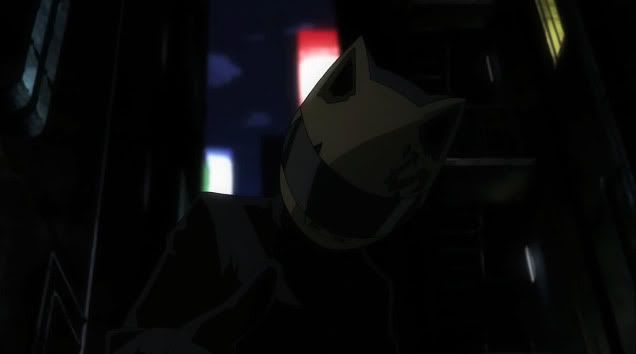 Oh.. it's only KITTY BIKER.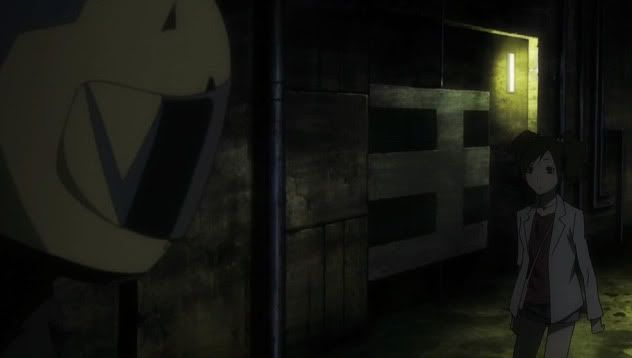 That One Girl: Oh my! Why did you save me?
KITTY BIKER: *shrug*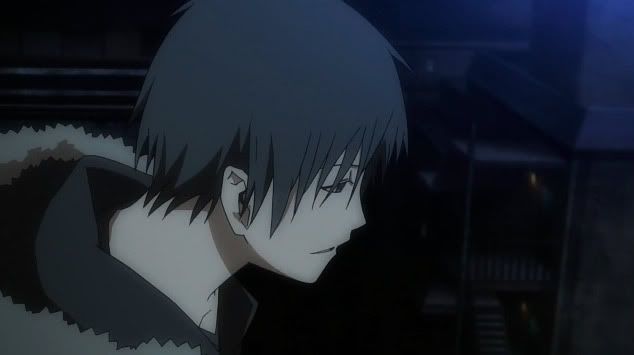 Izaya: KITTY BIKER, saving the day again, hm?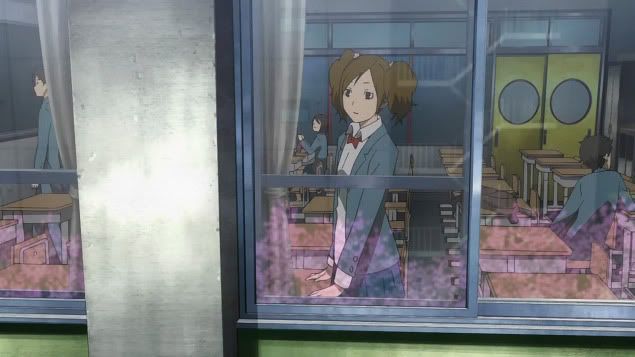 That One Girl: So, Diary, life has thrown me for a few crazy loops! But I'm happier now. I've changed my diet, started to exercise and every day is brighter! And whenever I think of KITTY BIKER, my heart flutters. I think...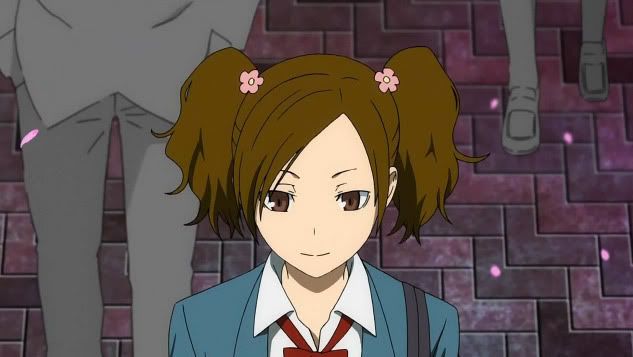 That One Girl: ...I'm in love!!

Meanwhile...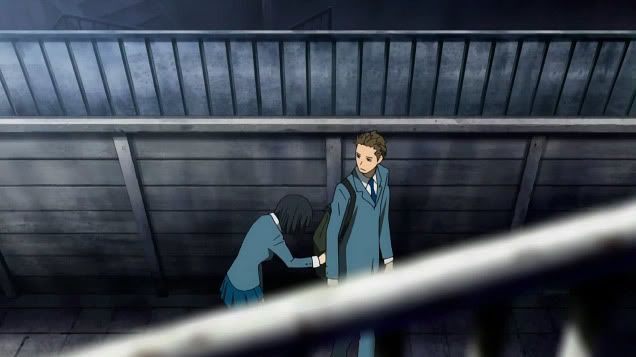 Anri: PLEASE! STOP! You said you want to be The Doctor's companion!
Seiji: ...yeah?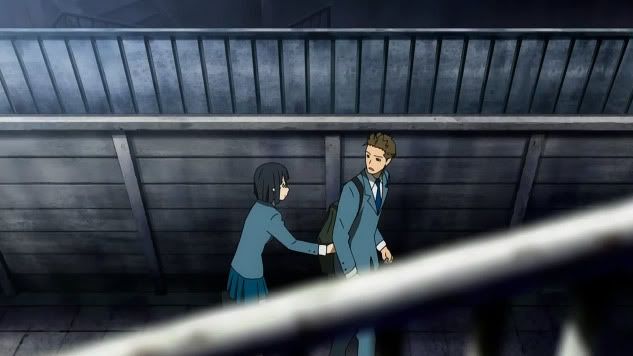 Anri: This is just what I needed! LET ME WRITE ABOUT YOU AND THE DOCTOR FOR MY FAN FICTION!
Seiji: Say WHAT?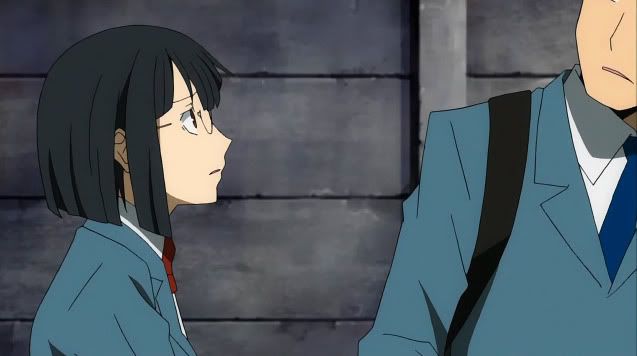 Anri: You don't understand how difficult it is when you get writer's block, but you can help me overcome it!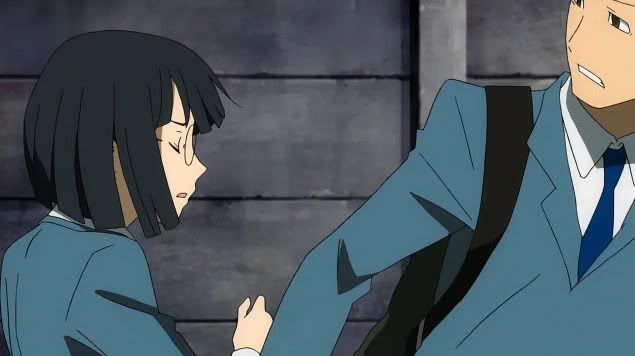 Seiji: D-Don't touch me! You crazy fangirl!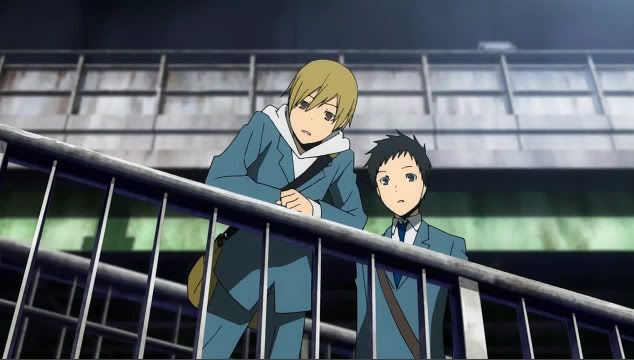 Kida: Hey, did you say The Doctor? Like Doctor Who?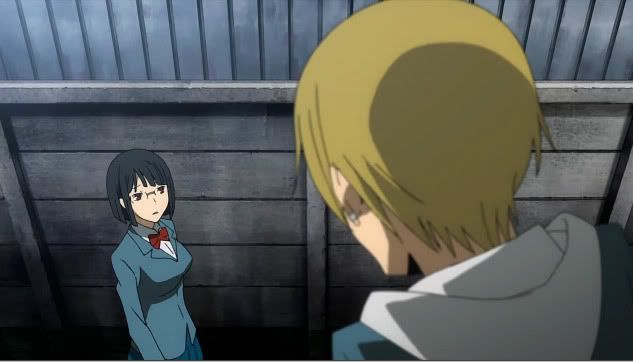 Anri: Well... yeah.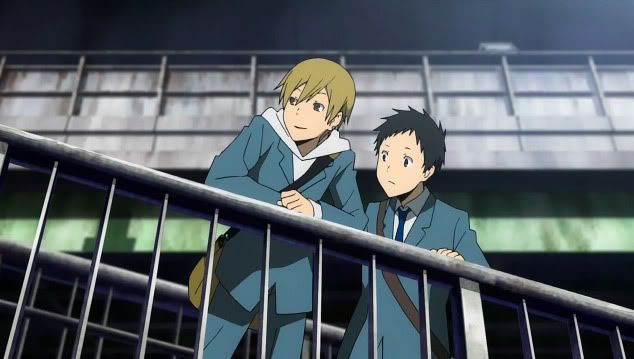 Kida: Is that so? Well I'm going to be The Doctor's next companion, so...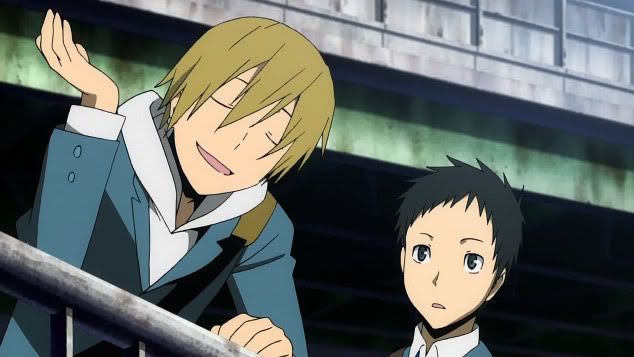 Kida: I CAN BE YOUR INSPIRATION!
Mikado: Hey man, she left.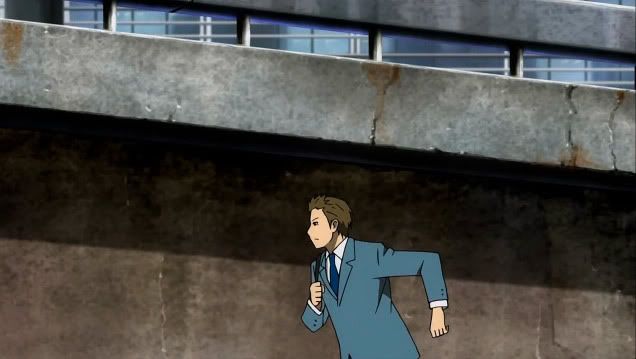 Seiji: They're all just laughing at me! They don't understand! I'll show them! I'll show them all! Wait for me, Doctor! I'm coming to help!

LATER: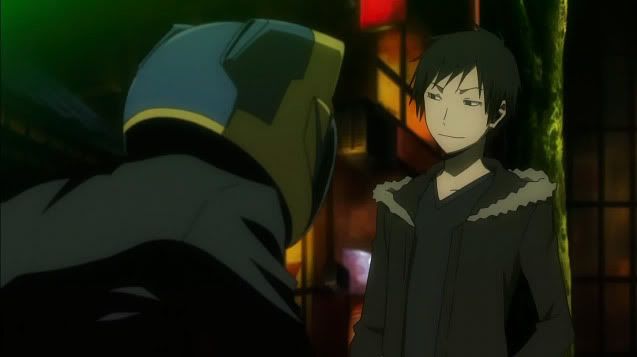 Izaya: So I saw you save That One Girl last night. That was pretty crazy. And pretty hot. Want to... you know... hang out some time?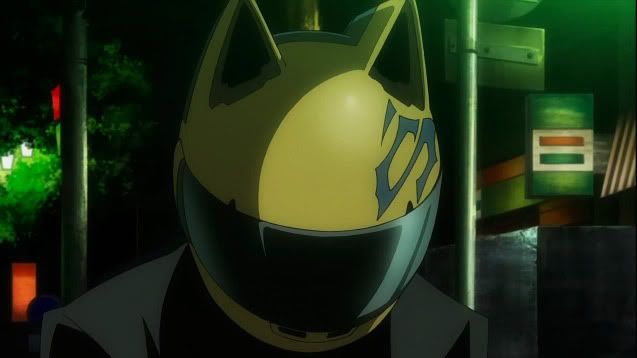 *type type type*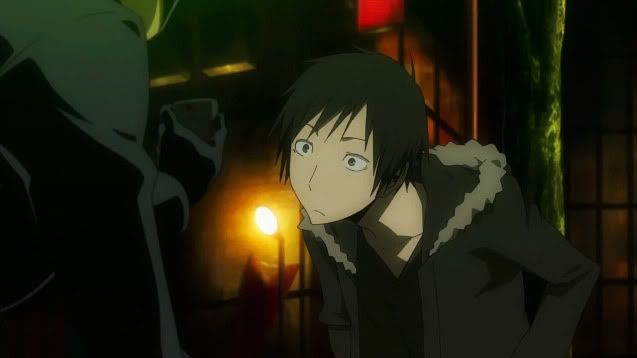 Izaya: "No thanks. Do you know where to find bacon?" What?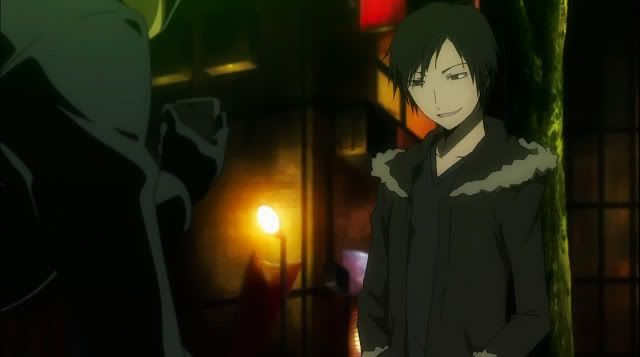 Izaya: If you need bacon, try Fredrickson's over on First Street.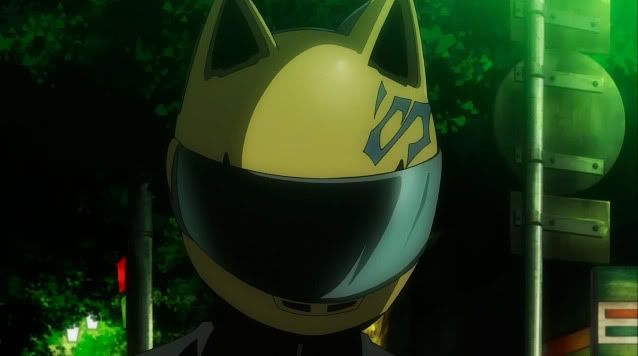 *type type type*
Izaya: Yeah, you're welcome. But seriously, let's hang out sometime!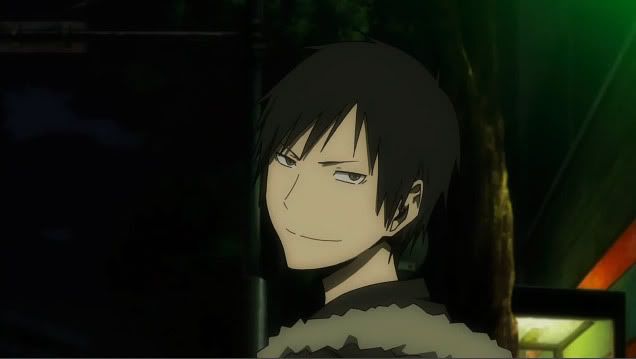 Izaya: You'll hang out with me... if it's the last thing you do!

THE END!!!

Next time, on Durarara!!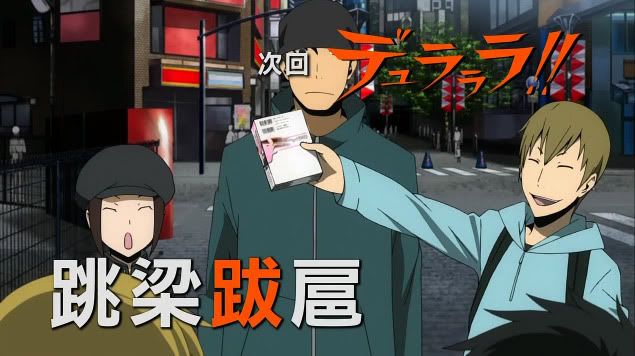 New Dengeki Bunko releases!



Feminine gangsters!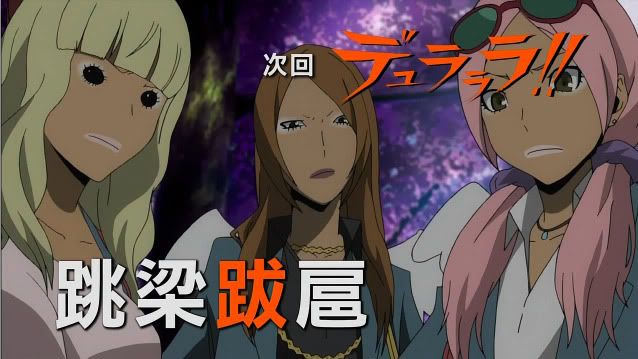 Possible aliens!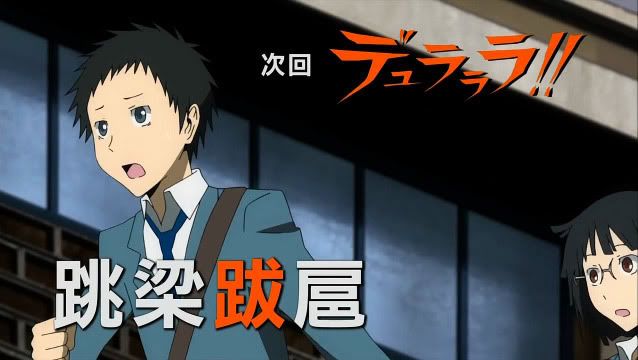 And running for reasons unknown!

All next time, on Durarara!!

I have a feeling that the further I go on with the series the more out of character everyone in these recaps will get. Whoops!

So far, I like just about every character, but KITTY BIKER is my favorite... So manly yet so sexy! Ahhh, I'm loving this series~