Well, it's been forever since I did screencap recaps and I've been so excited for Durarara!!, it's time to get this going again! Narita love, all the way! I've only watched the raw, so everything I say in this (Except for some of the character names) probably has nothing to do with the series at all!

89 images! Images are all worksafe, but text may contain swearing and general inappropriateness.


Well, let's get started!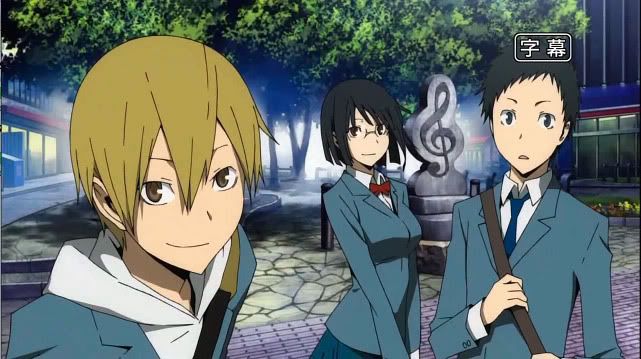 From the left! Kida Masaomi, Sonohara Anri, and Ryuugamine Mikado!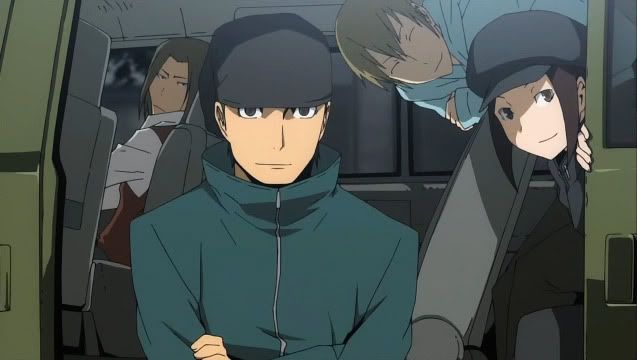 Again, left to right: Can't read the kanji for his name (come on, give me furigana!), Katota Kyohei, Yumasaki Uokkaa(?), and Karisawa Erika.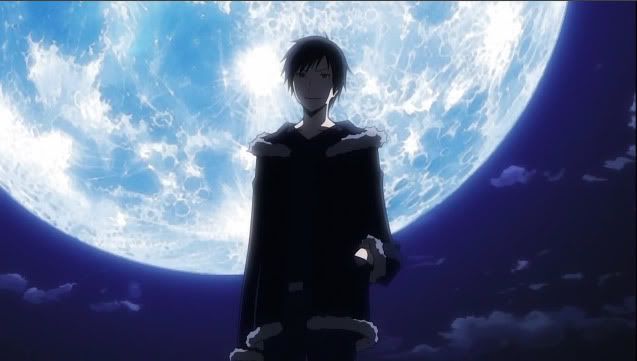 sapphire_pyro's boy Orihara Izaya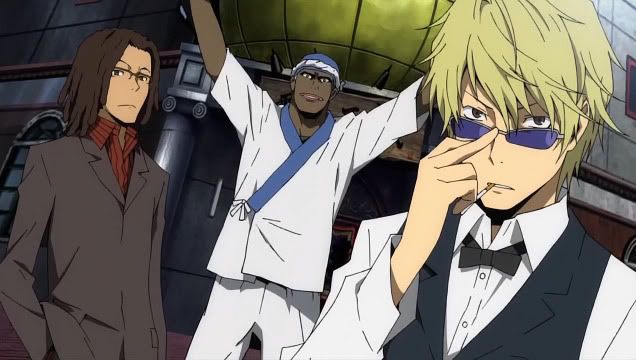 From the left: Tom Tanaka, Simon, and Heiwajima Shizuo.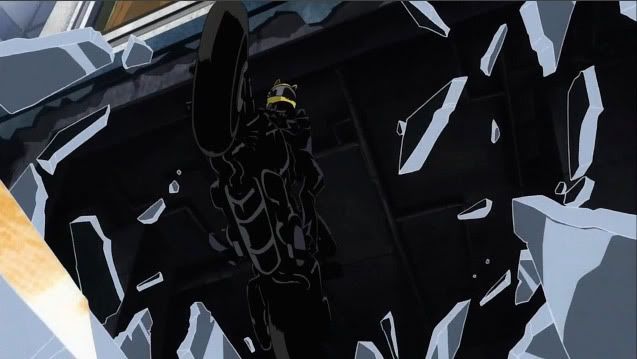 Serutei Sutoururuson (I am SO reading that wrong) KITTY BIKER



Yugiri Seiji and .....Choppy Neck,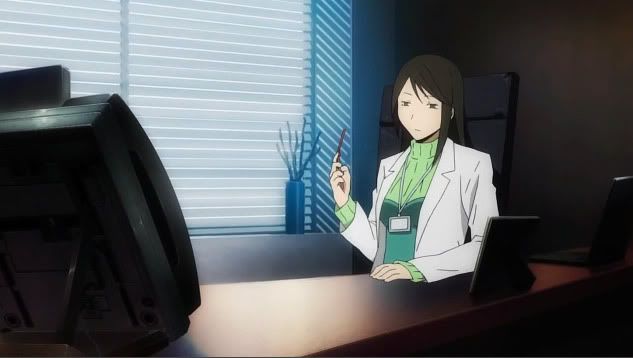 Yugiri Namie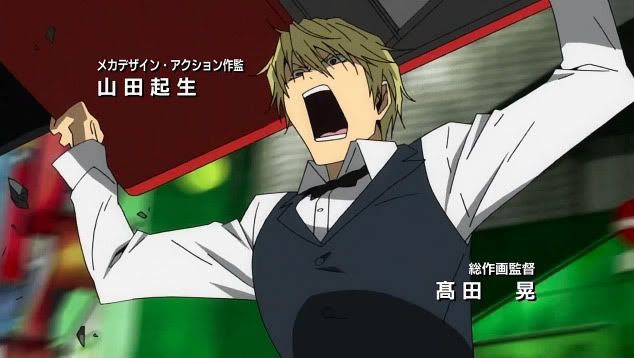 Shizuo again!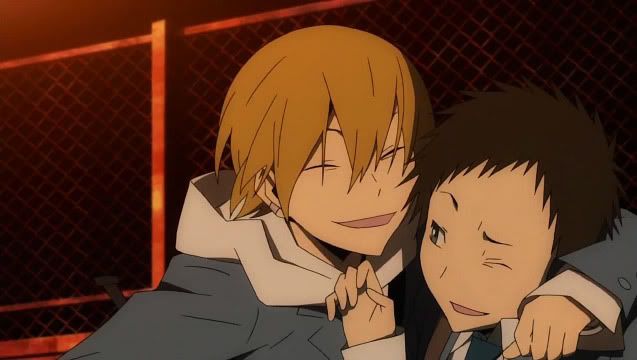 Kida and Mikado are so friendly~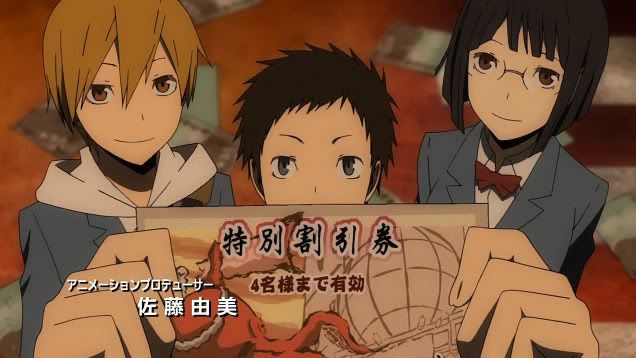 MAGIC PASS USED.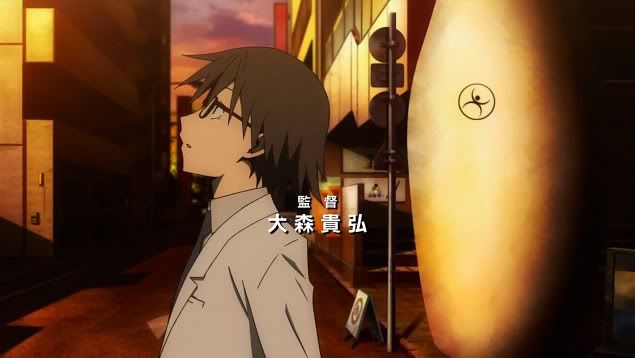 Aaannnnddd Kishitani Shinra~!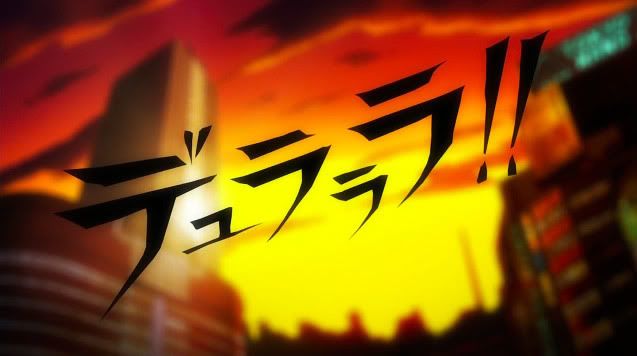 THIS IS DURARARA!!!!!! LET'S GET THIS THING STARTED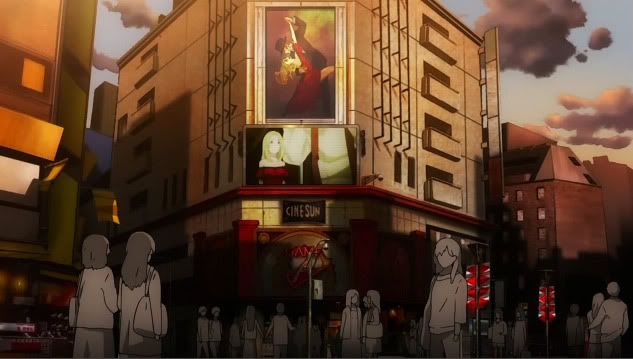 Ah, Ikebukuro. Land of great Baccano! love.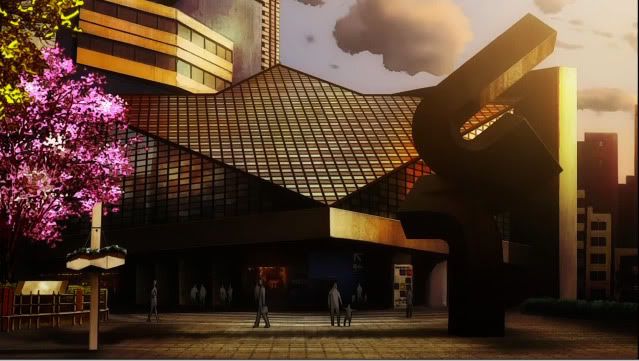 Oh hey, I went here! It's pretty!



Mikado: Oh man, where the hell am I? This seems to be a train station...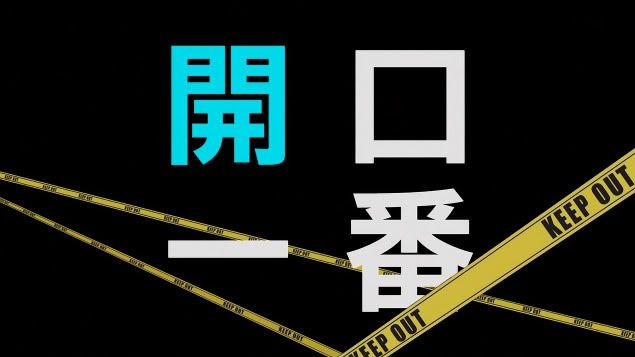 EPISODE ONE: THE FIRST THING OUT OF YOUR MOUTH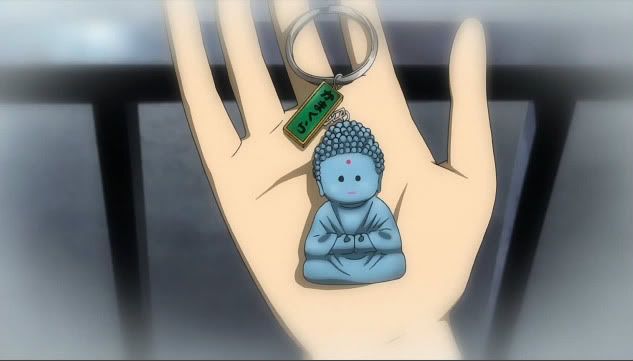 Mikado: So when I was younger I never left the house (the world is a scary place!), so people would bring me back things.
This is..... nice... I guess? But from Kamakura? I hear that place is like the sixth entrance to hell...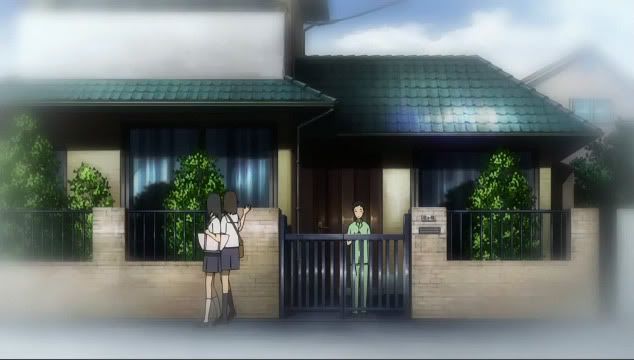 Mikado: At least, because of this, I got to see cute girls often. =D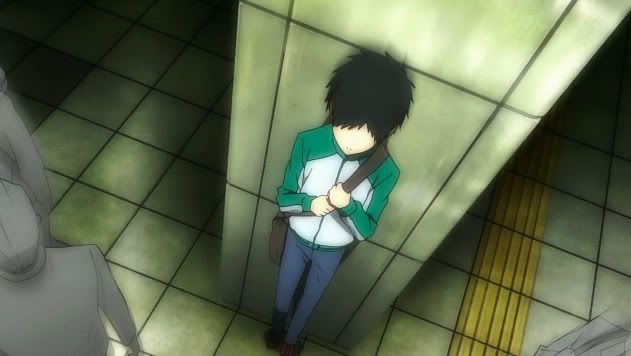 Mikado: Anywho, here I am, waiting in the train station...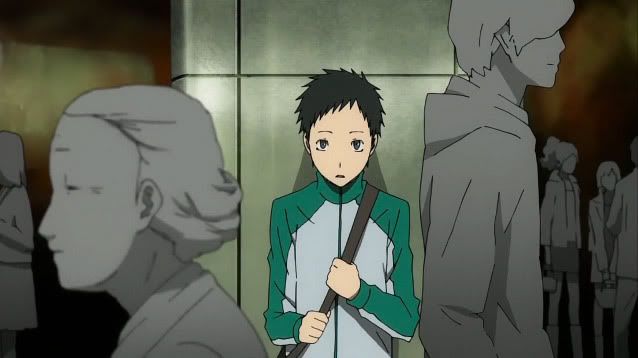 Mikado: I thought that Kida was going to meet me here...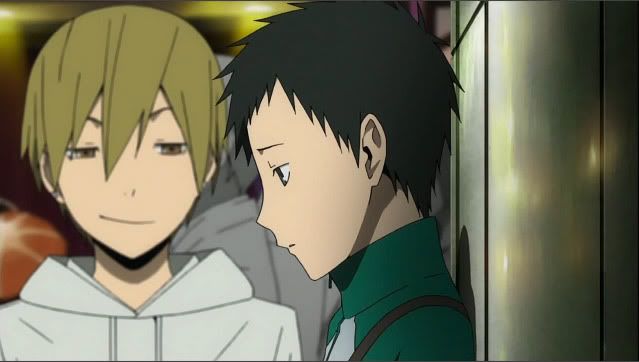 *Jaws Theme*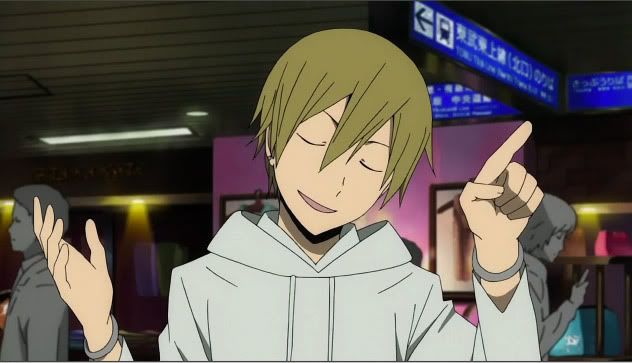 Kida: 'SUP MY BFF? KIDA THE KING IS HERE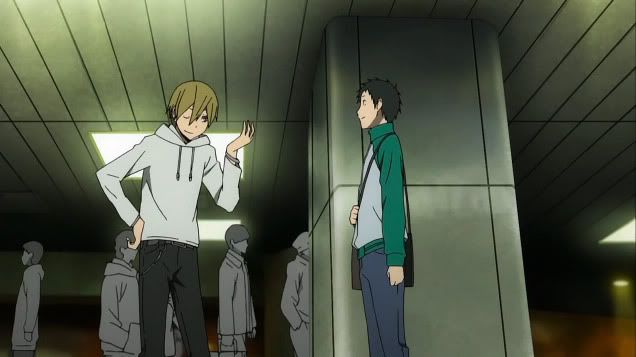 Mikado: That was a nice entrance.



Mikado: KIDA! It's so nice to see you!
Kida: Ahahahahaha!!!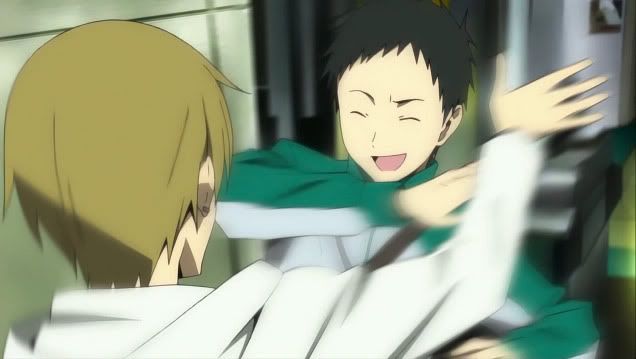 Mikado: Stop touching me like that, you perv! Ahahahaha!

Ah, young friendship.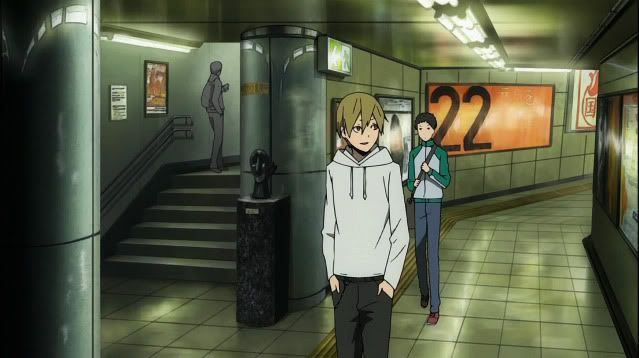 Kida: Well, let's get out of here. We have things to do, people to see!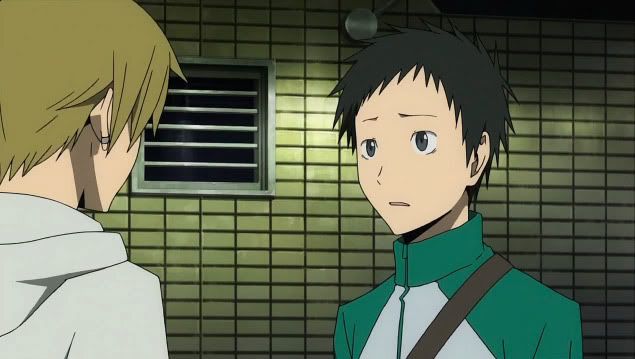 Mikado: We're not going to see dangerous things or meet dangerous people, are we?
Kida: Probably not.



In this chat thingy they discus....things... like KITTY BIKER.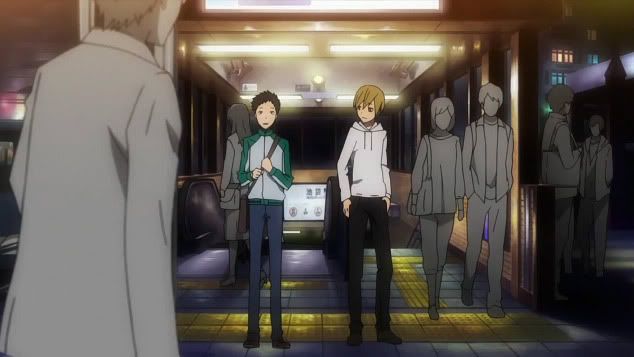 Mikado: So this is the outside world! Amazing!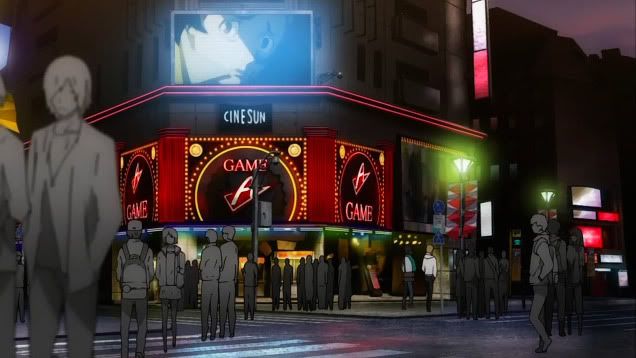 Ikeburo really loves Baccano!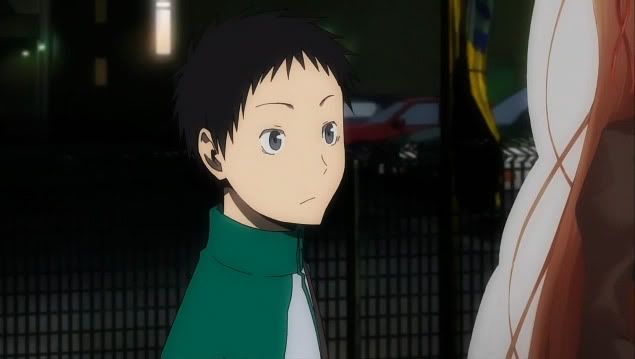 Mikado: Oh hey look, Jacuzzi! He's my favorite Baccano! charact—*THWAP*



Mikado: Ah! I'm sorry!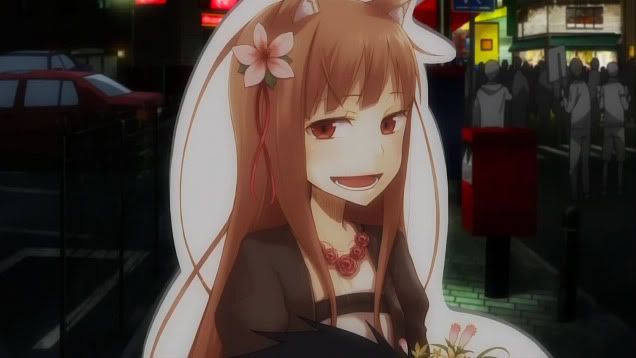 ♥♥♥♥♥♥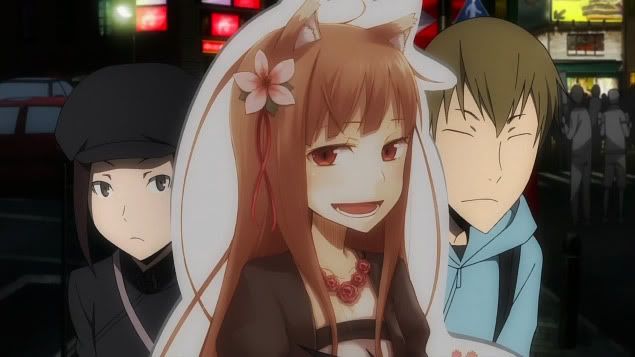 Erika: Hmm?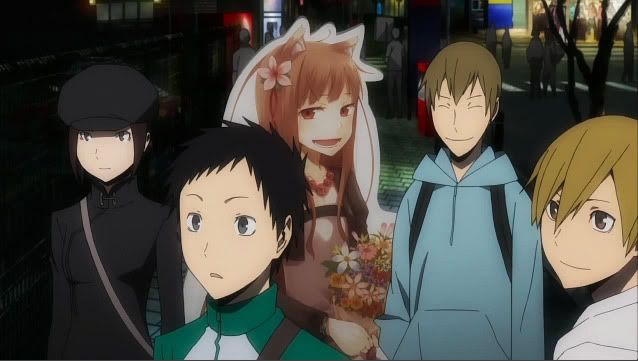 Kida: Like this, we could make a pretty good RPG party.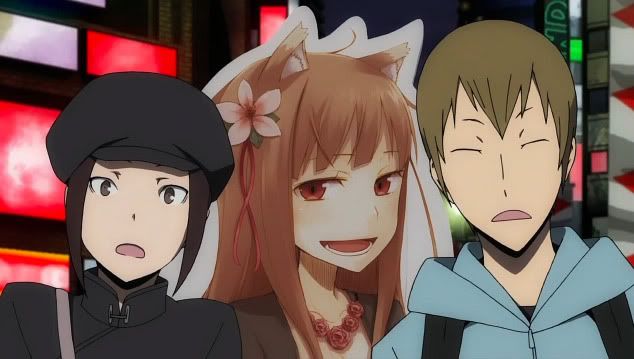 Erika: What? Seriously? I don't have time for 100+ hour adventures!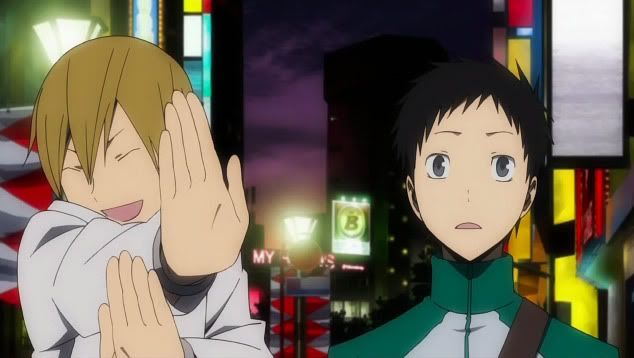 Kida: NO NO NO!!! This one can be a 30 hour game!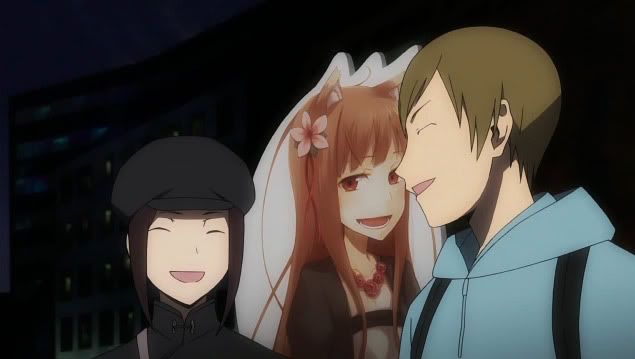 Uoka(?): That I can do.
Erika: Yeah, that sounds good.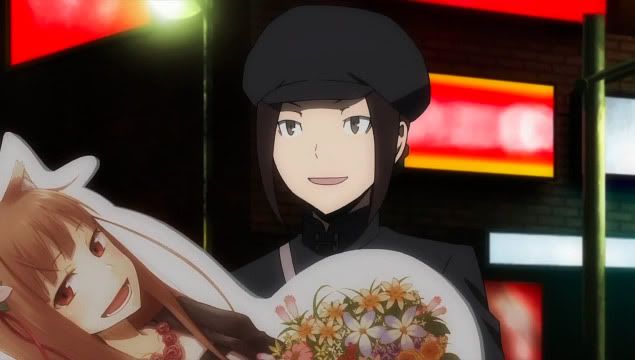 Erika: Anyway, we need some... alone time with Horo.
Mikado: Alone time? What do you mean?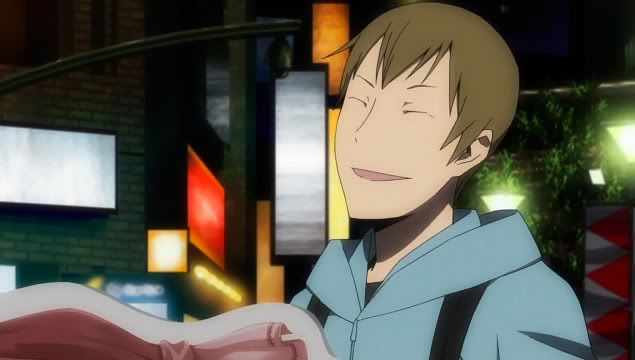 Uoka: Oh, well... You'll understand when you're older.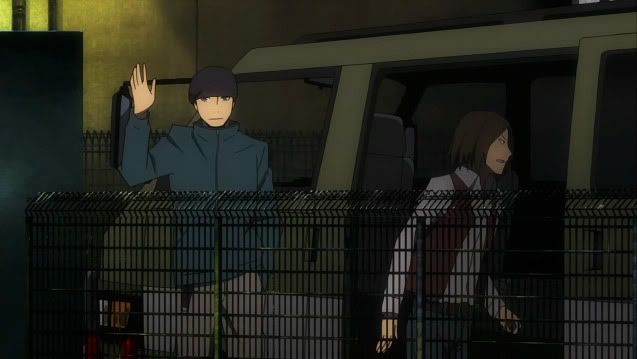 Kyohei: Bring Horo here~! We've got a place for her in the back.
Mikado: These must be those... otaku I hear about....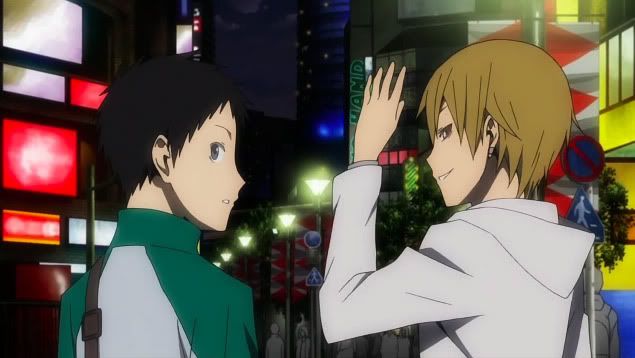 Kida: Later guys! Remember! RPG fun later~!


MEANWHILE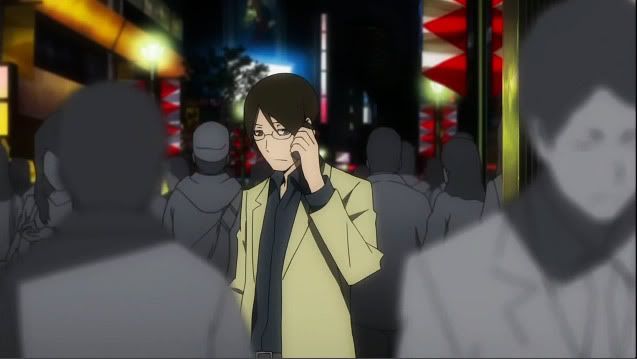 Creeper: Yeah, Operation Candy Van is A-GO!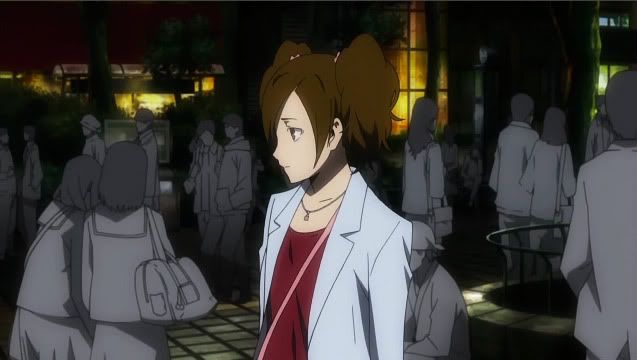 Creeper: TARGET ACQUIRED.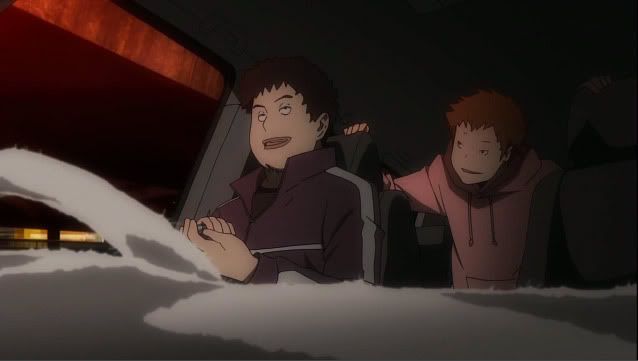 Creeper #2: This is my favorite game ever.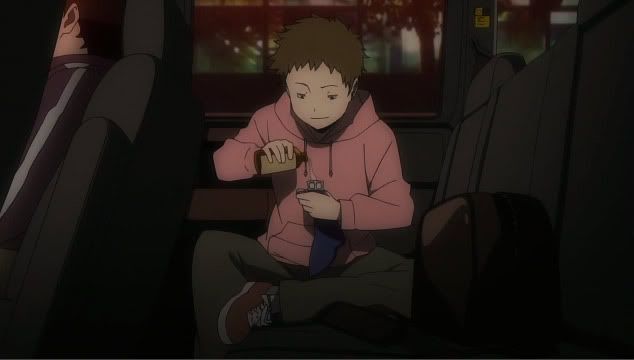 Creeper #3: I love the part where I shove the chloroform-covered sock over her face!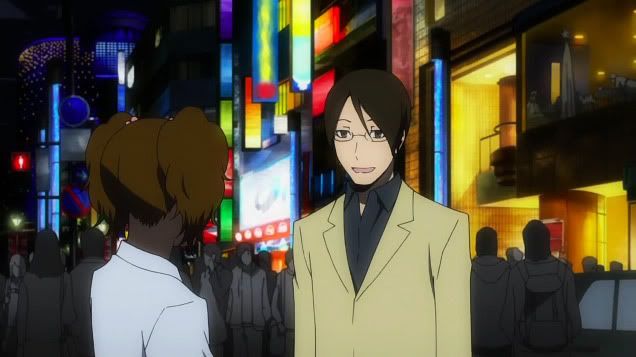 Creeper: Hey girl, do you like candy?
Girl: Yes! I do indeed!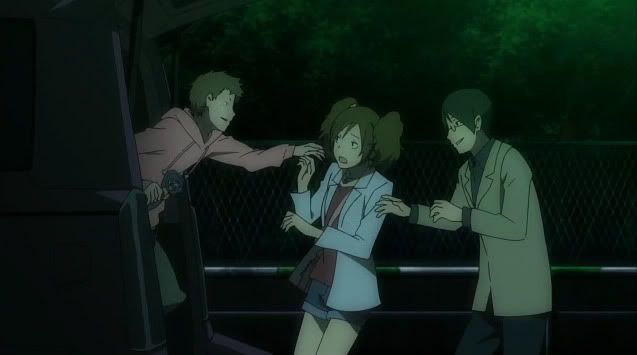 Creeper #3: I GOT YOUR CANDY RIGHT HERE!!



DURARARARARARARARARARARARARARARARARARARARARARARA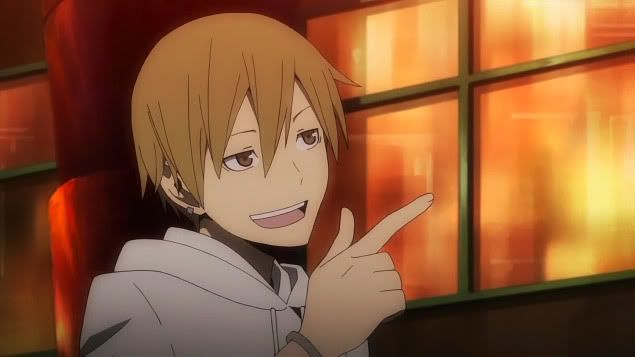 Kida: That's what she said!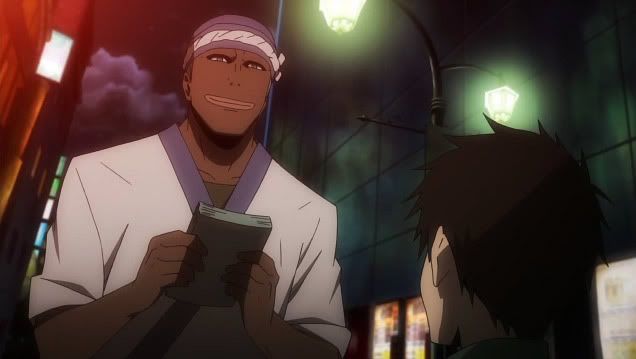 Simon: KONEECHIWAAAAH OH-KNEE-CHAN
Mikado: Say what?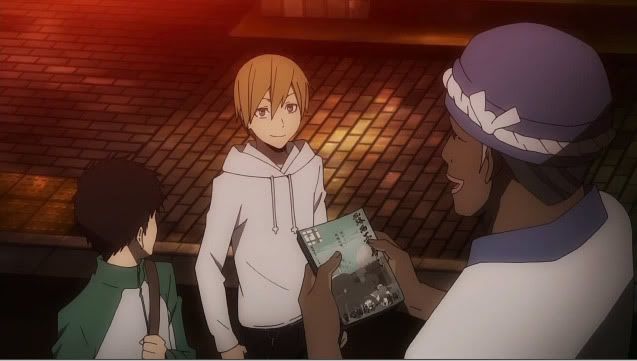 Kida: Hi Simon. How's your Russian sushi coming?
Simon: In Russia, sushi eat you!
Kida: Uh, yeah. Okay.

*CRASH!!!*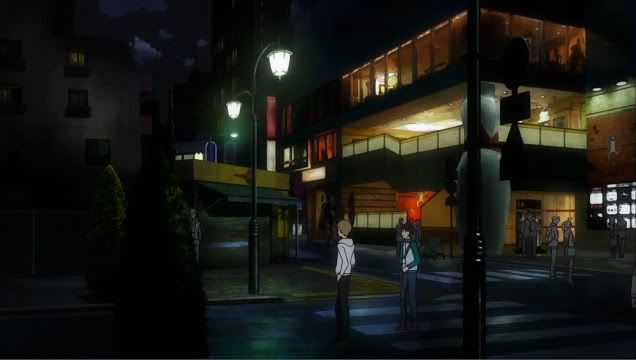 Mikado: Whoa! Did you hear that?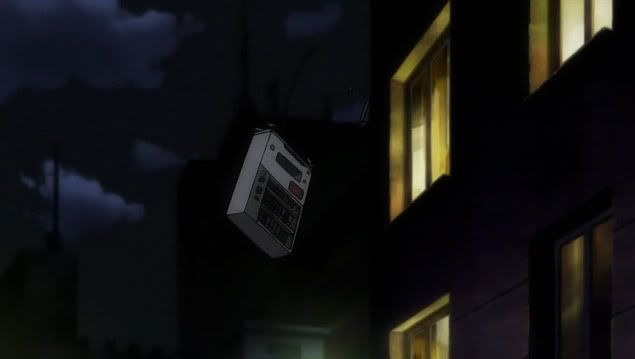 Woosh!!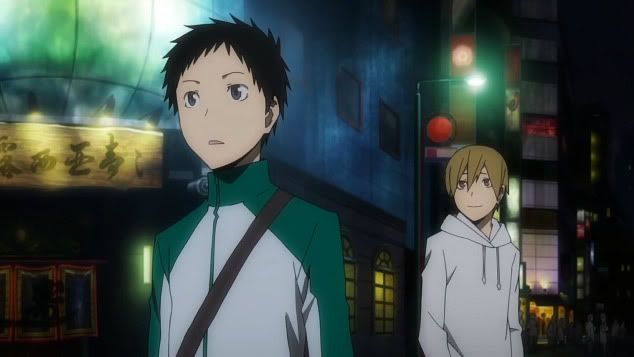 Mikado: What the hell...?
Kida: Oh, that's just Shizuo. Don't worry about it.
Mikado: Don't worry about someone throwing vending machines into the air? ....okaaaaay.

BACK WITH THE CREEPERS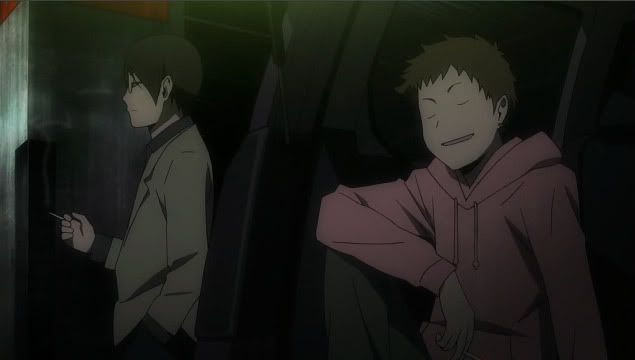 Creeper #3: This is the life. I always want to have a girl bound and gagged in the back of my car.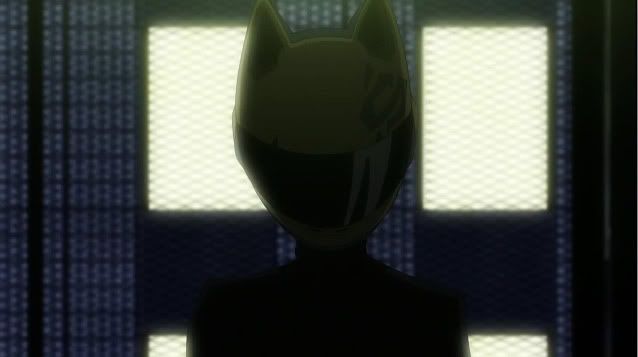 KITTY BIKER: Hey bitches.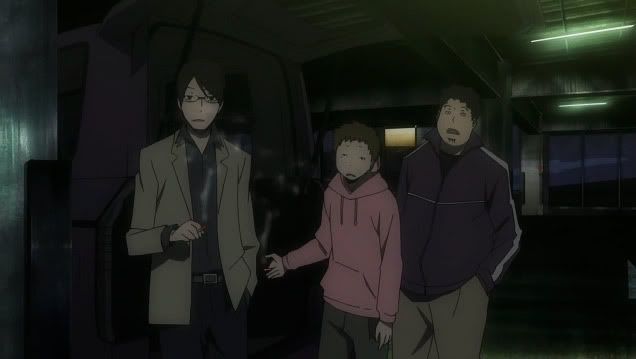 Creeper #2: Hey, you're not the person we were waiting for...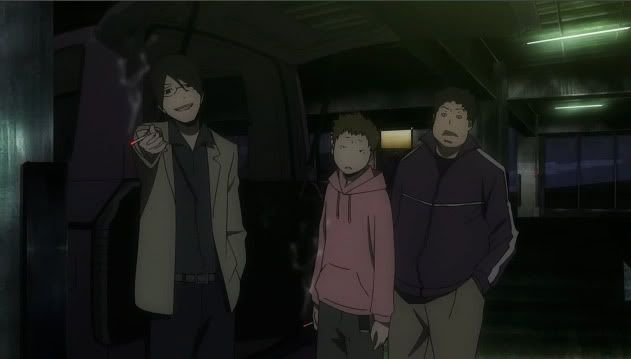 Creeper: Why hello! Would you like some candy?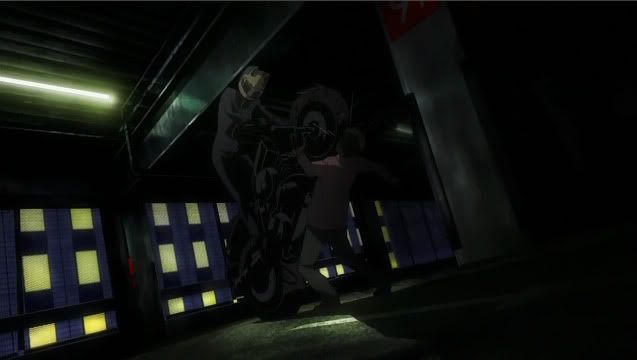 KITTY BIKER: I WOULD LIKE TO RUN OVER YOUR FACE.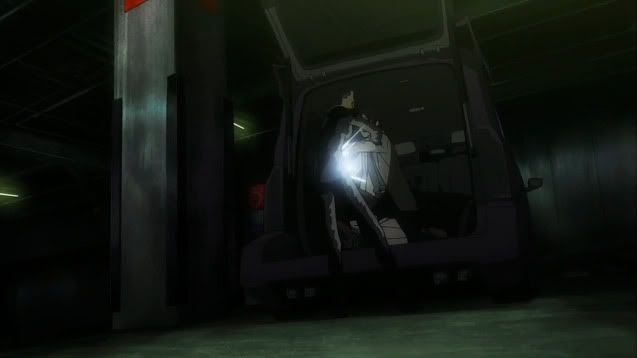 Creeper: ZAPP-O! Eat stun gun, KITTY BIKER!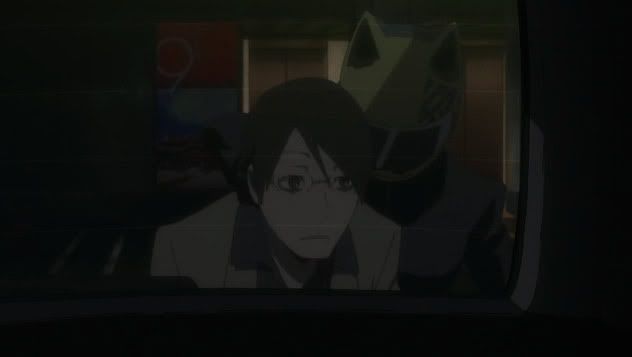 KITTY BIKER: Eat immense pain and suffering, Creeper!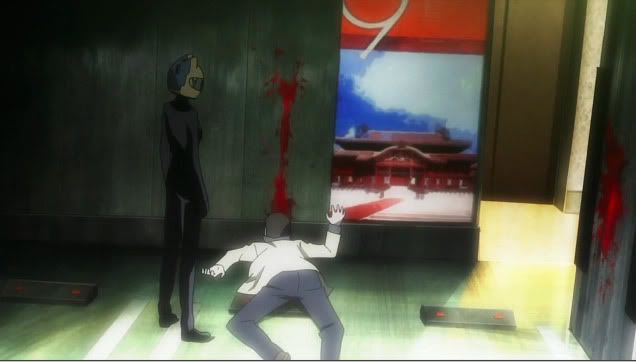 Creeper: Hello, pain and suffering! I think we will be spending a lot of time together!

Creeper #2: I think I should get out of here!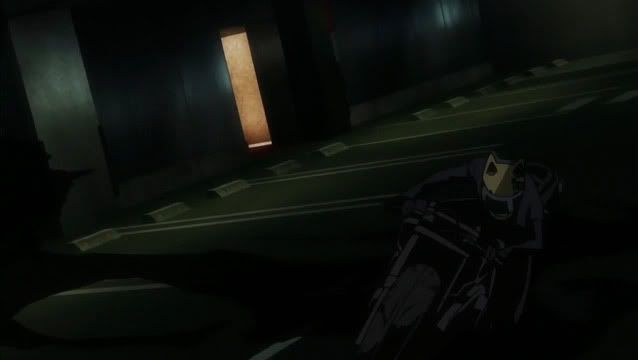 KITTY BIKER: Oh HELL NO, FREAK.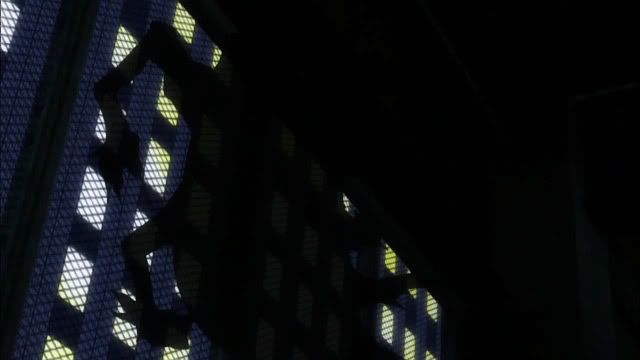 Horsey: Oh HELL NEIGH!!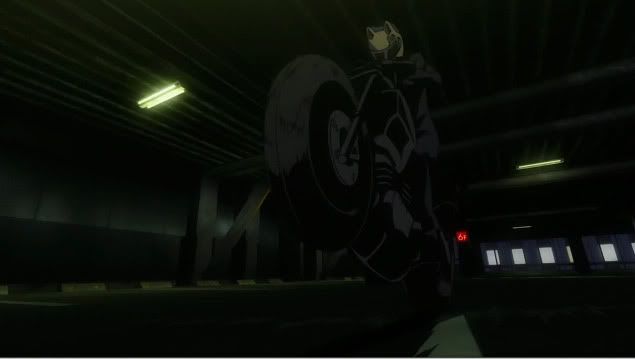 VROOOOOMMM VROOOOOOMMMMM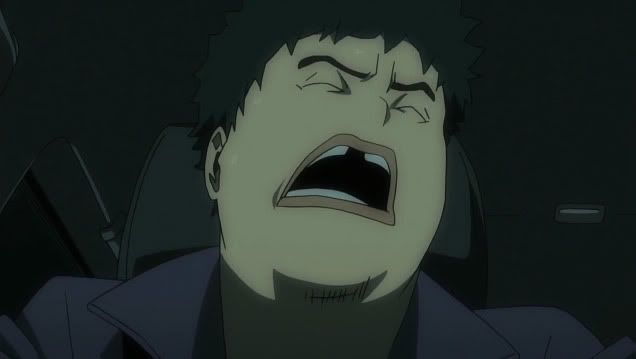 Creeper #2: I'll have to resort to my last option! THE ACCIDENTAL QUICK STOP!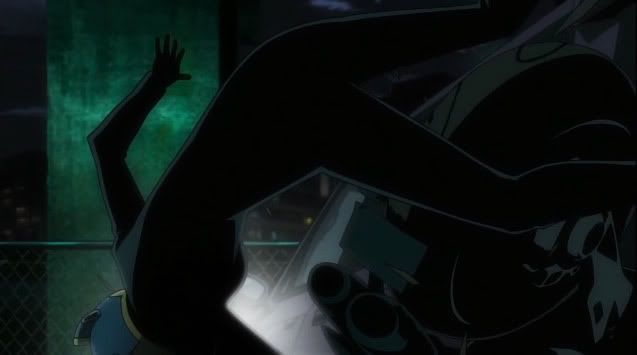 KITTY BIKER: AWWW FUCK JESUS SHIT OW CHRIST FUCK DAMN THIS HURTS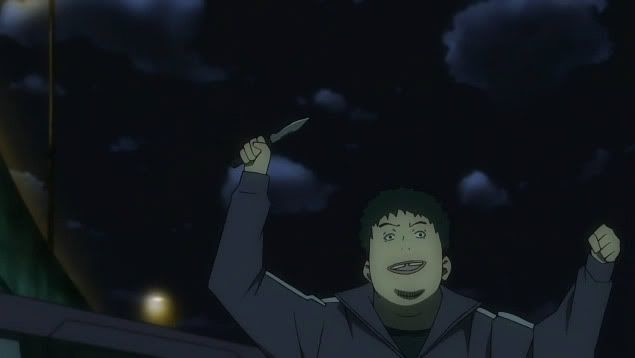 Creeper #2: Yay!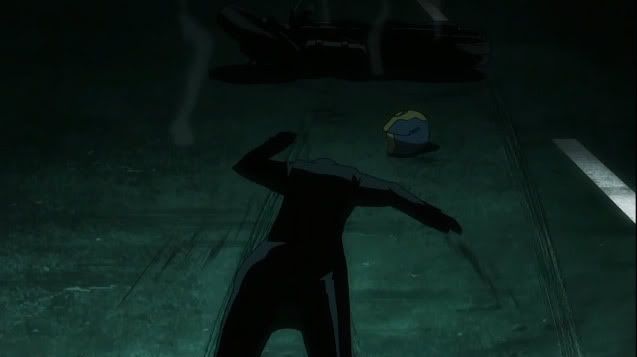 Creeper #2: Wait... something is missing...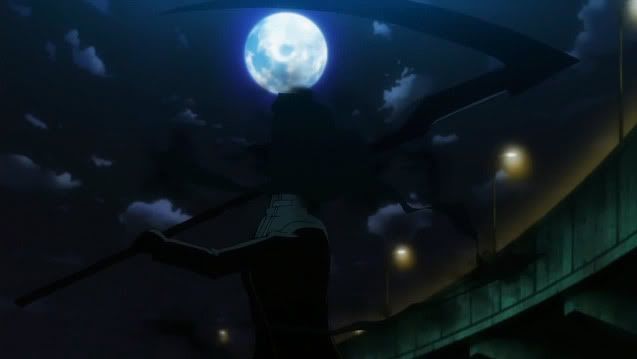 KITTY BIKER: BAD DRIVERS GET PUNISHED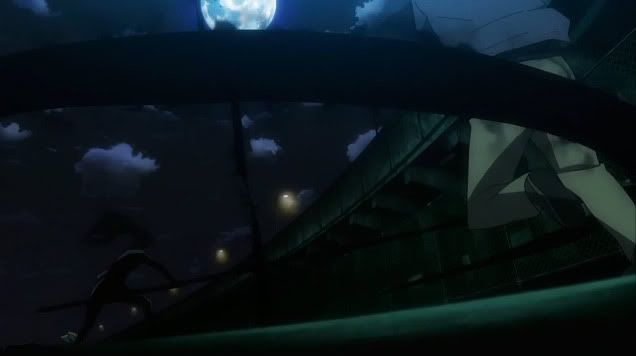 *SLICE*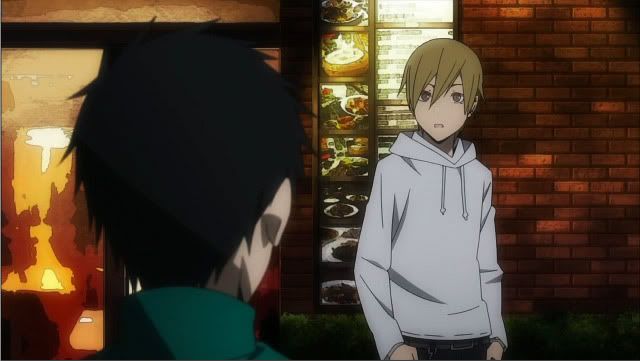 Kida: Yeah, there's some legend of a headless horseman around here. Except it's a headless chick on a motorcycle wearing a helmet with kitty ears.
Mikado: Right.

*THUMP*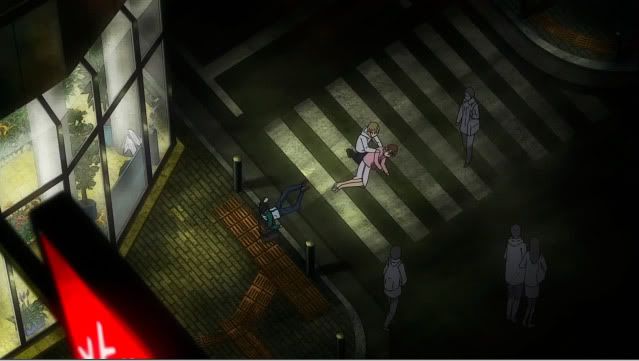 Mikado: Ow, jeez!
Kida; Oh, pretty lady! Are you okay?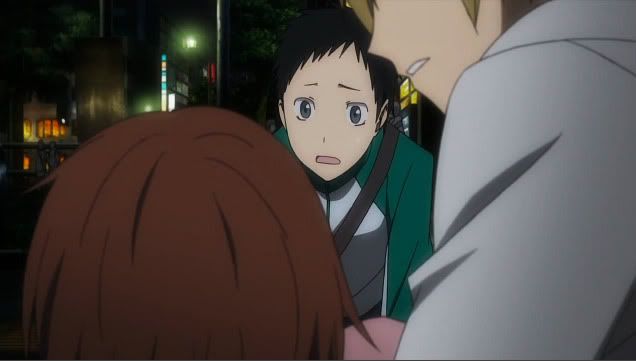 Mikado: Ah! I'm so sorry!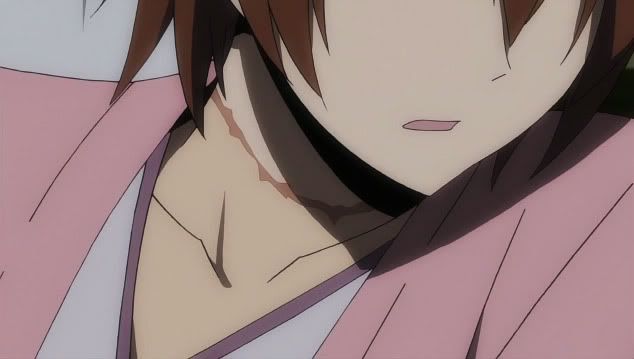 Mikado: Wait a second... are you a zombie?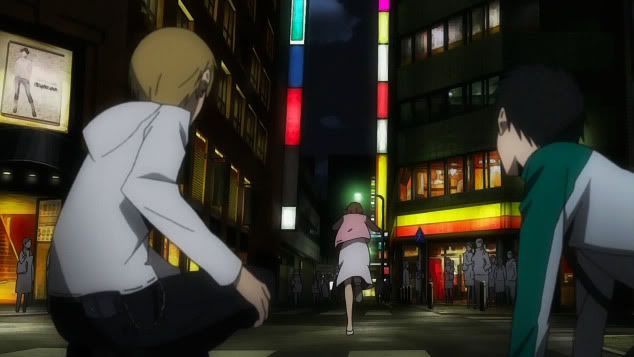 Mikado: That was a zombie.
Kida: That was totally a zombie.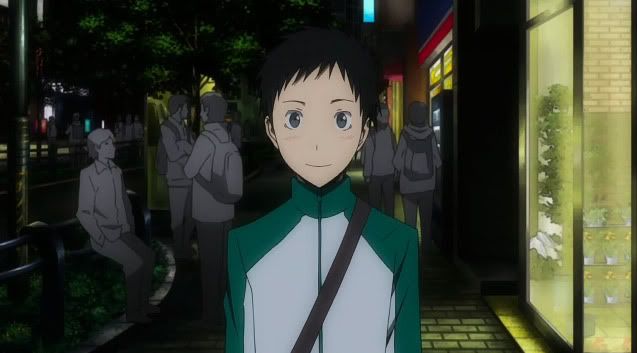 Mikado: Life outside is AWESOME!

~VEEEE-UUUU VEEEEE-UUUU~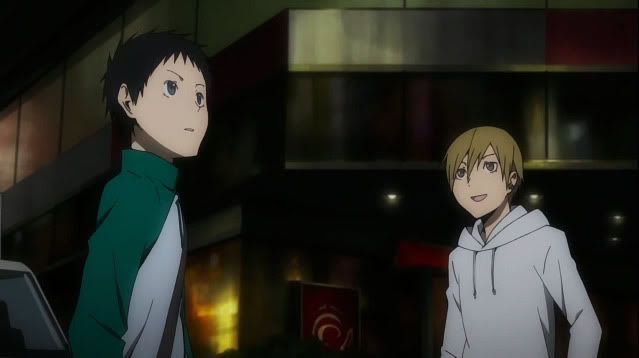 Kida: DO YOU HEAR THAT? IT'S THE TARDIS! THE DOCTOR IS HERE!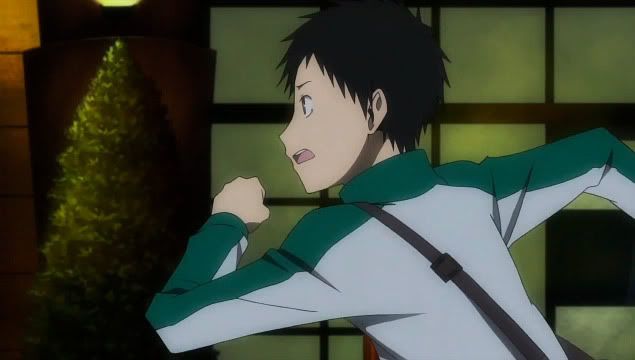 Mikado: Kida! There is no Doctor! That's just a TV show! Come back!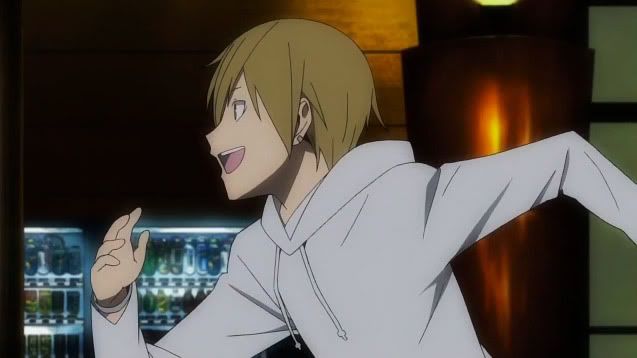 Kida: WAIT FOR ME, DOCTOR! I WANT TO BE YOUR NEXT COMPANION!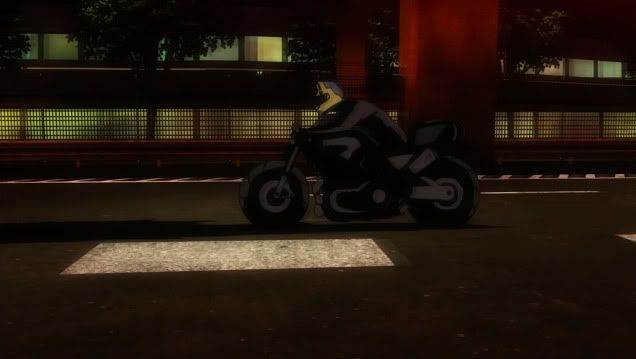 Zooom zoom!!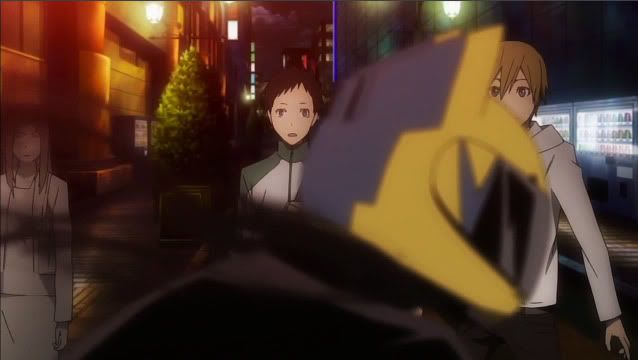 Mikado: I told you it wasn't The Doctor.
Kida: Hey!!! The Headless Motorcycle Woman With Kitty Helmet! IT'S THE KITTY BIKER!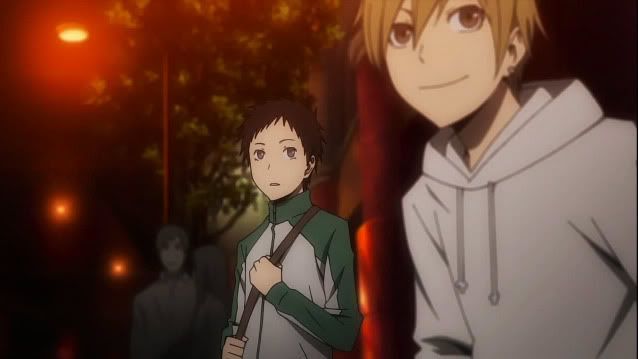 Kida: My life is AWESOME.
Mikado: If the KITTY BIKER exists, maybe The Doctor can too... Hmmm....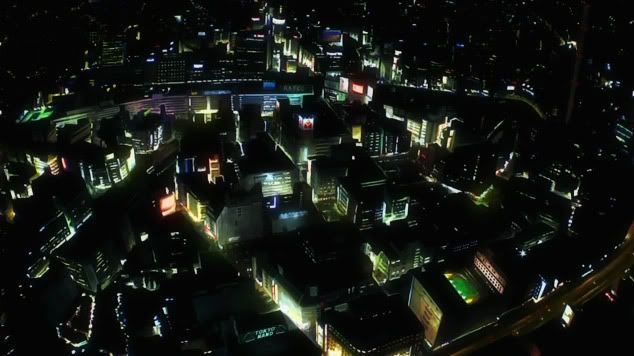 DURARARA!! EPISODE ONE! THE END!



The ending is really cool and would make an amazing poster. I was too lazy to cap all the characters, but it's really awesome.

NEXT EPISODE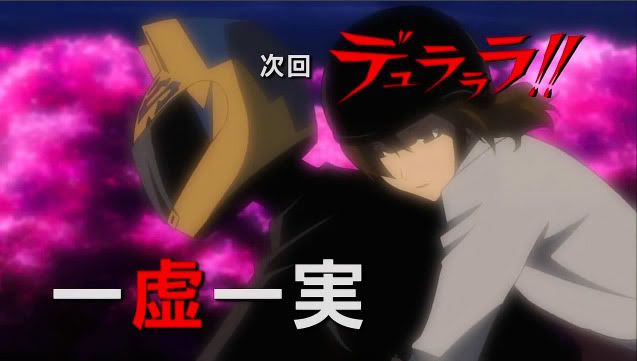 Zombie girl and KITTY BIKER = OTP?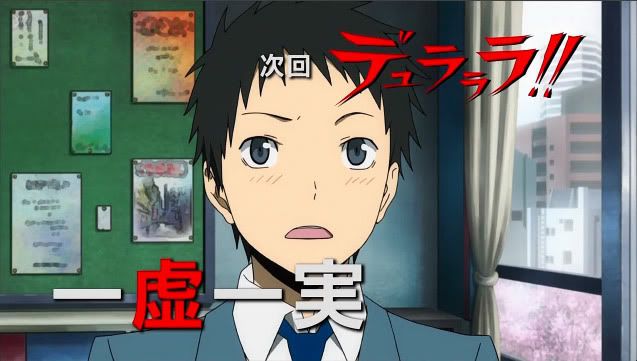 Mikado! Looking adorable!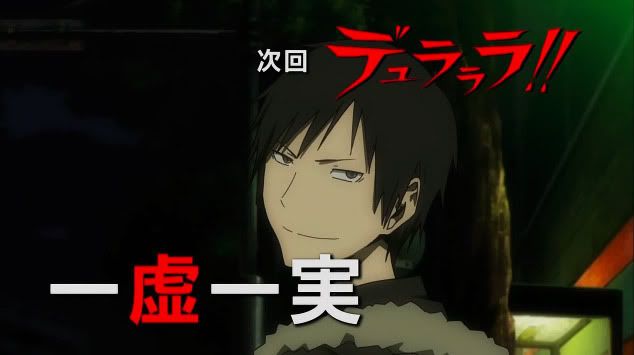 sapphire_pyro's boy again!

Next time, on Durarara!!

Eeee, just, EEEEE. Since I watched it raw, I only caught bits of the story, but it still seemed really interesting. I love how huge the cast is already and how interesting everyone seems! I can't wait for the next ep. But first... I have to go watch a subbed version!