I told you guys I would talk about this tonight. THIS SHOW. SO GOOD.

I got off into the deep end, post pictures, the opening, etc, etc. 24 pictures, worksafe. Spoilers for episode 1.

Okay, first off, this definitely has potential of overtaking Baccano! as my favorite anime series. POTENTIAL. I shall see. I dearly love Baccano!, but omg, this series!!! There are so many things that appeal to me. It's pretty much "OMG OMG SO COURIER POSSIBILITY PLUS INTERESTING MECHTHINGY PLUS COOL MAIN CHARACTER THAT TURNS INTO SAID MECHTHINGY PLUS GHIBLI VIBES EQUALS WINNER."

One thing that bothers me. So the Japanese title is "Bónen no Xamdou," right? The english title is "Xam'd: Lost Memories." I don't mind the name translation, but they made a new logo for the show. What, is the SUPER NEAT name in gear not good enough? I think it's a spectacular logo. Anyway, minor thing.

There are two versions of the show available to torrent right now, a mpg and a mp4. The sound is off in both of them, but the video is better in the mp4. The sound is alright for the first half or so in that one too. I cut out the opening for the curious who are waiting for a higher quality release. The sound is slightly off (I think), but it's a sweet opening. It's about 15mb, and you can dl it here. The opening song is "Shut Up and Explode" by the Boom Boom Satellites. Someone was sharing it on a forum this morning, so I reupped it and you can download it here. (8.28 megs)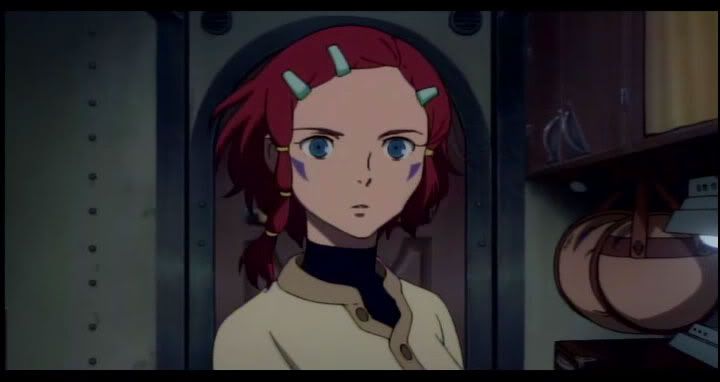 So here is Nausicaa girl. She seems pretty cool. She flies on something that makes her seem even more "dropped in from a Ghibli movie." I have a picture of it later.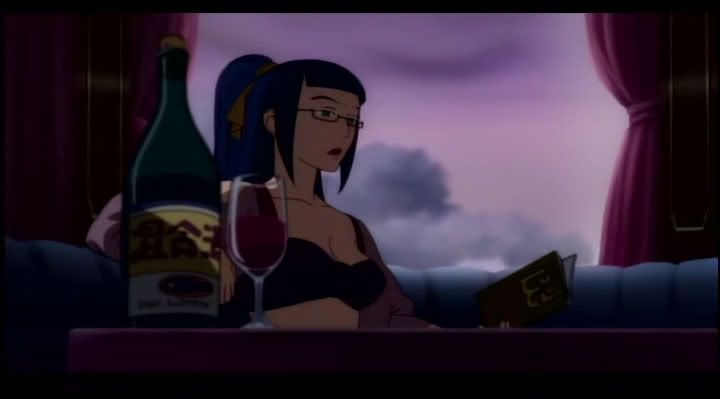 This is Katz. Okay, not really, but it looks like they could be related.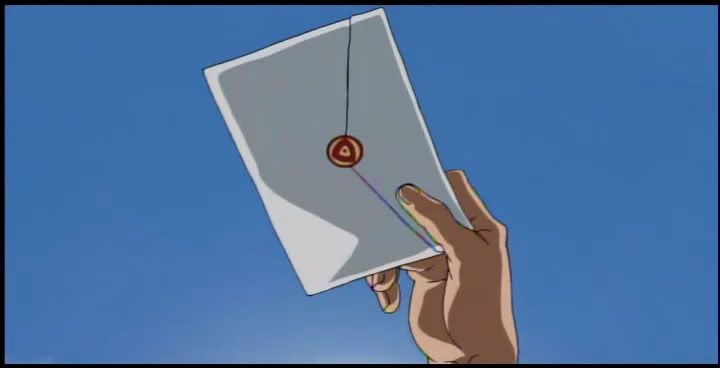 Oohhhh, opening sequence. I just took this picture because... COURIERS. Holy crap, I love couriers. I get such a charge when I have to deliver things. I think it's so awesome! I adore series about couriers, but I haven't been able to find many (Tegami Bachi, Banya... any others?). I think that postal service may have a big part in this series, because they showed letters several times in the opening. HERE'S TO HOPING.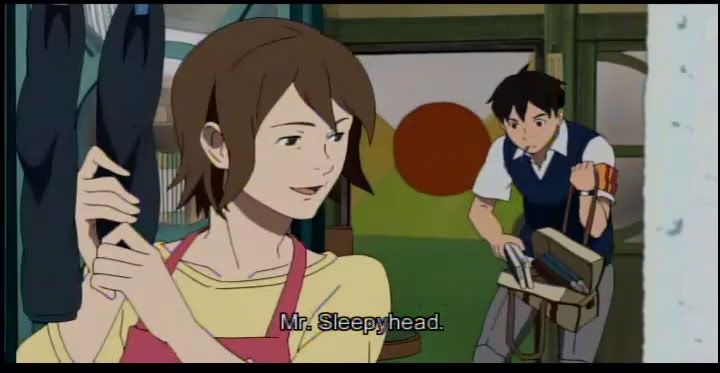 So now we see our main character, Akiyuki, and his mother. Akiyuki seems like a well-grounded kid with a good head on his shoulders and a good set of morals (very debatable).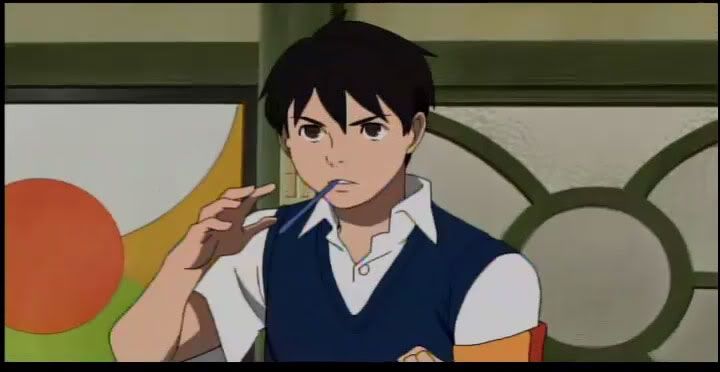 He's angry because he wasn't woken up earlier.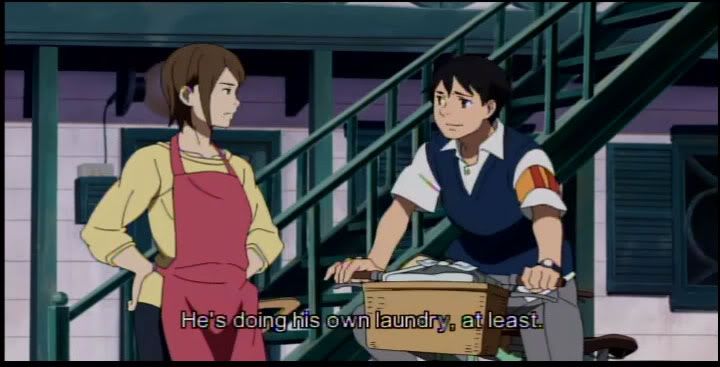 Akiyuki's mother and father are living apart, but the mother still takes care of him. Akiyuki takes care of him too, by bringing him his lunches (that his mom makes for him, they're much bigger than the ones she makes for Akiyuki) and cleaning his house... and doing him laundry.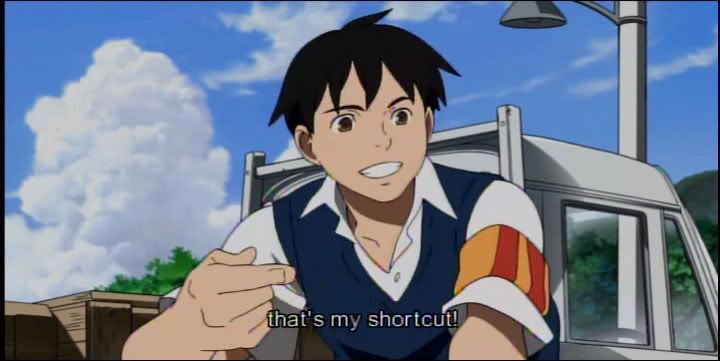 There are some cute bunny-looking creatures called Nekomata. Akiyuki follows one into a shortcut.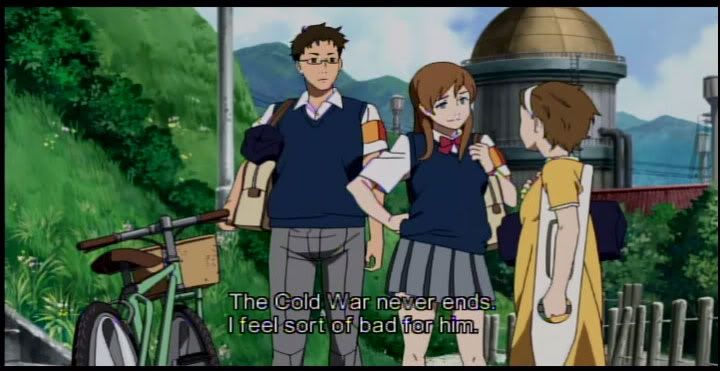 These two are in the same judo dojo(?). The guy is Furuichi and the girl is Haru. The other girl is Haru's little sister. I really like the names in this series, especially the three friends... Akiyuki (Fall-Snow), Furuichi (Winter-One), and Haru (Spring). Pretty cool.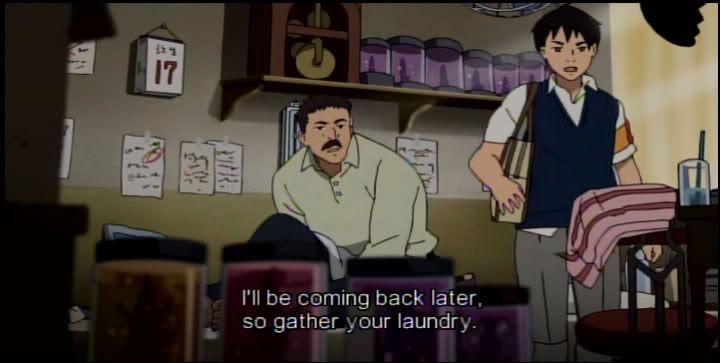 See? He does his father's laundry.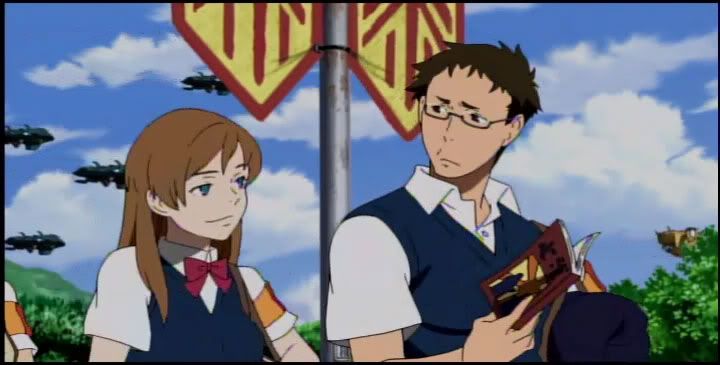 Great expressions in this show, and great natural reactions. Everything felt with the friends very... real, even though a lot of unbelievable things happened later.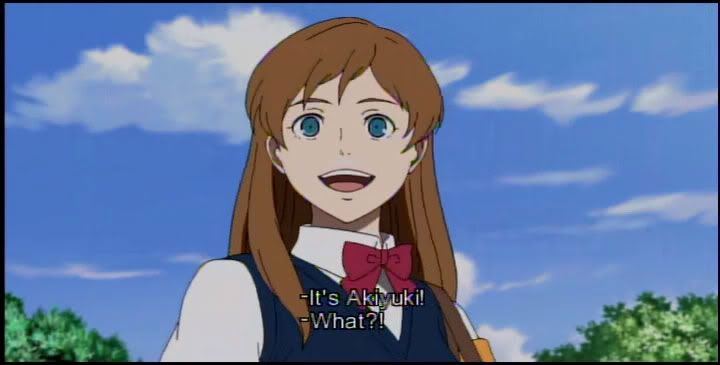 Haru seems interesting. I don't know why though, she really hasn't done all that much, but I like her.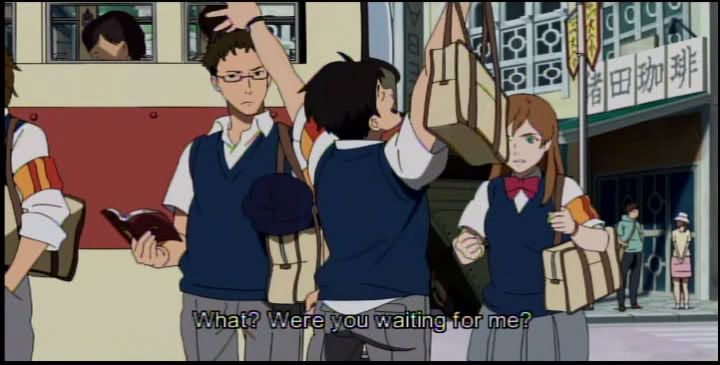 He's seems like so much fun!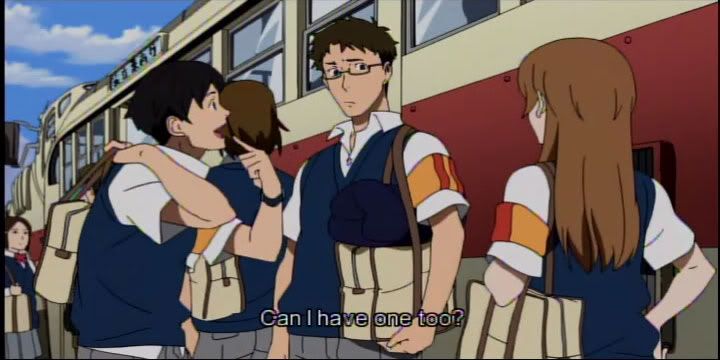 He may be fairly mature with his parents, but he's like a little kid around his friends.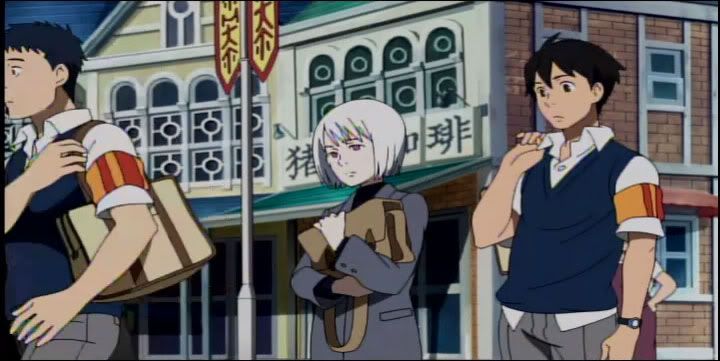 One of these things is not like the other~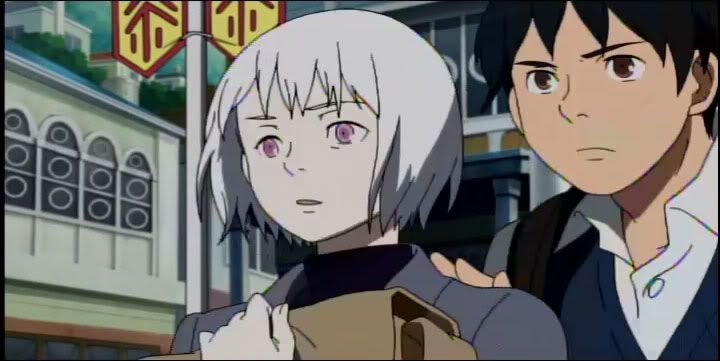 You need an armband to get on the bus, so Akiyuki helps her out.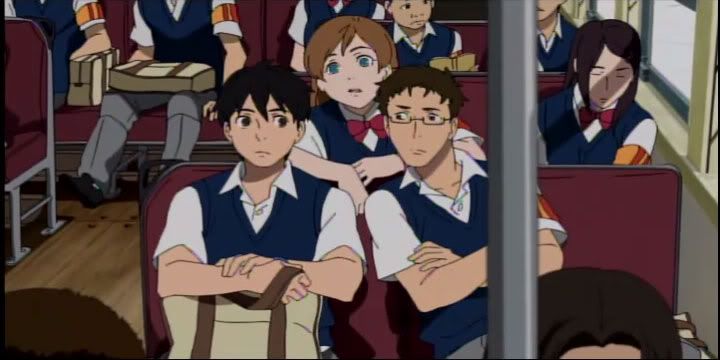 Really, these three seem pretty awesome.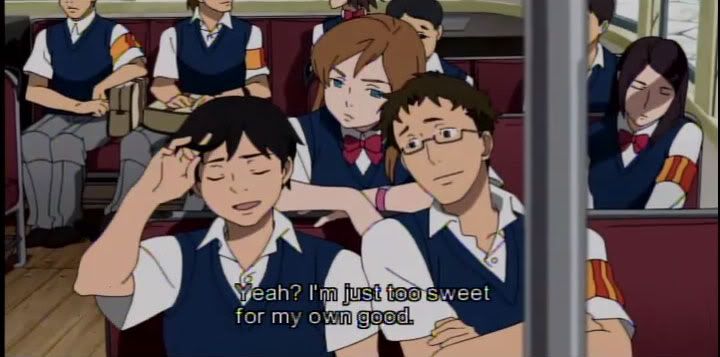 That's right, he's a sweety. *cough* No, actually, he does seem really sweet.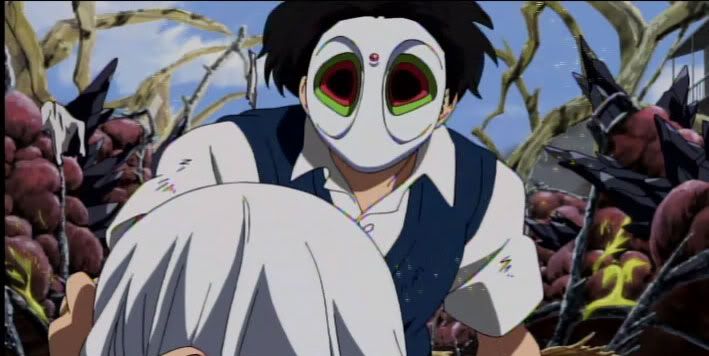 Wow look at that skip. So, long story short, the grey-haired girl (Nazuna) is a suicide bomber or something and blows up the bus after most people get off. This glowing ball of light goes every which way and hits Akiyuki's arm. It turns into a big blue gem thingy. He runs to the blown-up bus to see Nazuna, who tells him he'll be absolutely fine with their lost memory, Xam'd, or something and taps his forehead. This mask appears. She dies. I think.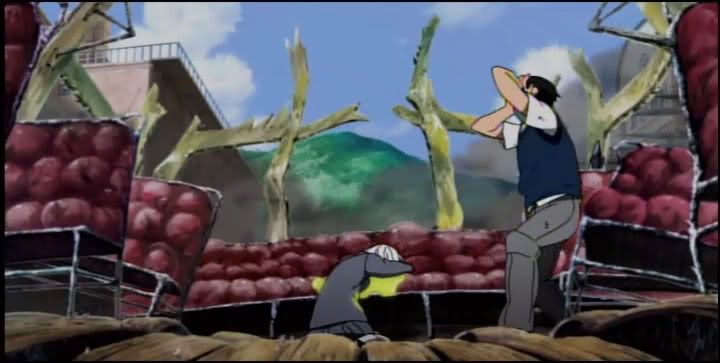 THERE ARE NO BREATHING HOLES IN IT HOLY CRAP.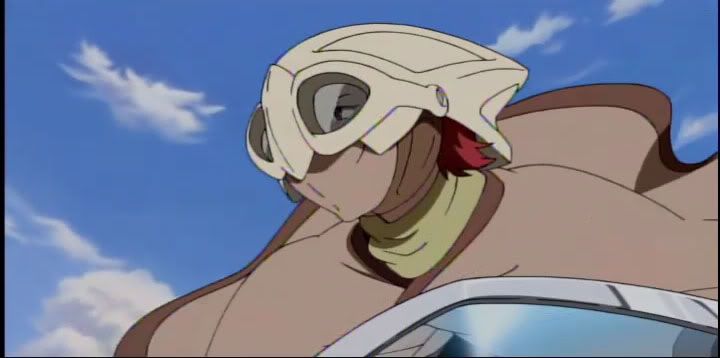 NAUSICAA GIRL RETURNS.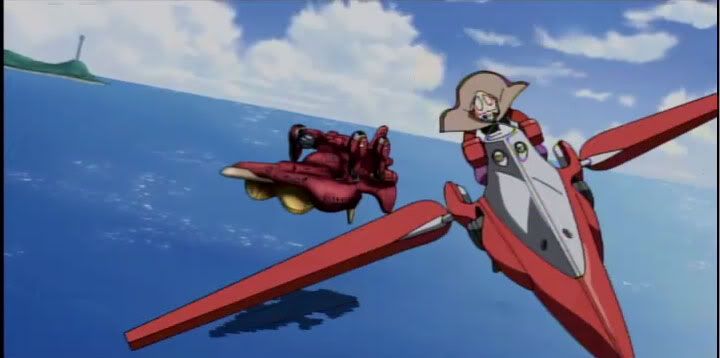 LOOK AT THESE VEHICLES THE GHIBLI POWER IS STRONG IN THIS ONE.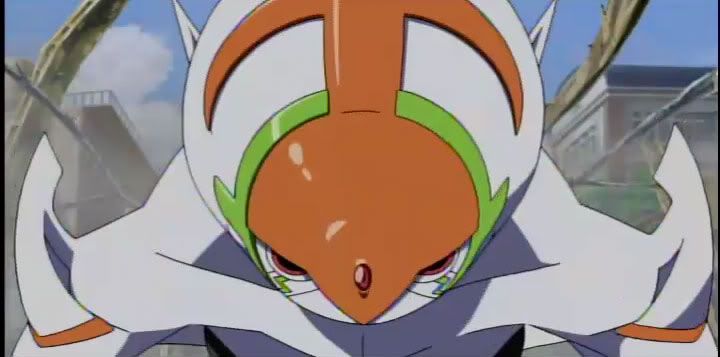 So Akiyuki transforms and BAM does he look cool. I mean, he looks weird, but cool too.



Then he gets shot. Many times. In the shoulder and neck. Unlike most random soldiers in anime series, this one can actually aim.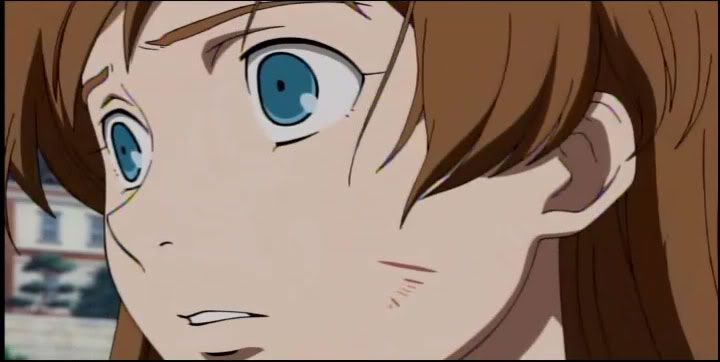 Haru and maybe everyone else hears Akiyuki's voice, somewhat detached-sounding, saying, "I don't want to die."

AND THAT'S THE END OF THE EPISODE.

So actually not a lot happened, but it was WAAAAAAAYYYYY neat. I am so excited for the next episode. The animation is beautiful, the characters are interesting, and the music is great. Also, couriers.

I'd say to wait until a better version comes out, just so you don't have to deal with the audio-sync issues. But if you reaaaallly want to see it, just go for it. Like I said earlier, the first half isn't that bad. I'm probably biased because I've been so excited about this show since the first trailer came out, but I think it's bareable. AND SO GOOD.


Oh, and for the kure-nai fans, I got in my first disc today and posted some scans on the community.

EDIT:

xamdou is now up. I can't believe there wasn't a community for this series before. =(