HEY ALL GUESS WHAT'S BACK? MY RETARDED BACCANO EPISODE REVIEWS! It's good to be back.

In this episode, we meet Graham, Ladd is awesome, and Firo messes up stuff. 56 worksafe pictures of spoilerific HELLS YES. These screencap descriptions do not accurately depict what happens in this episode. It's just stuff I made up.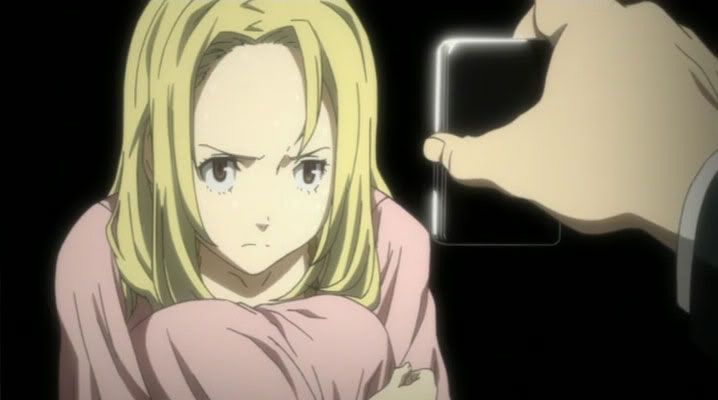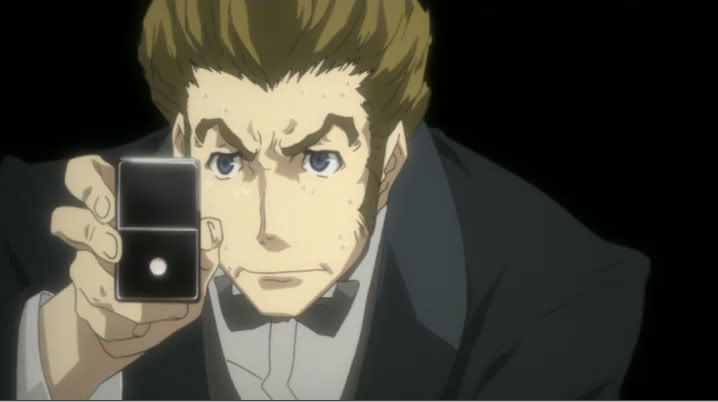 DOMINOS. Serious business.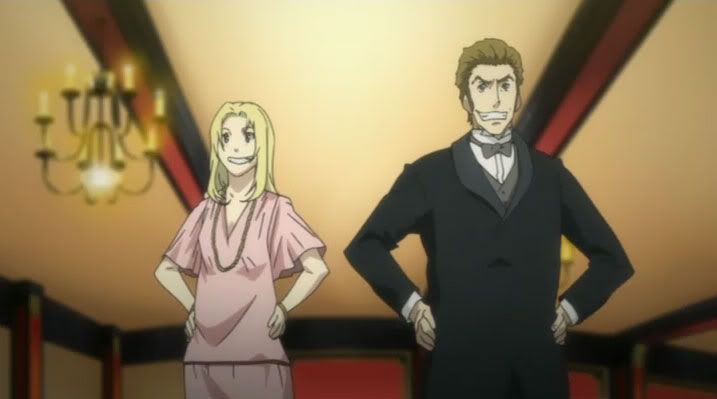 Who rocks? Oh yeah, that's right.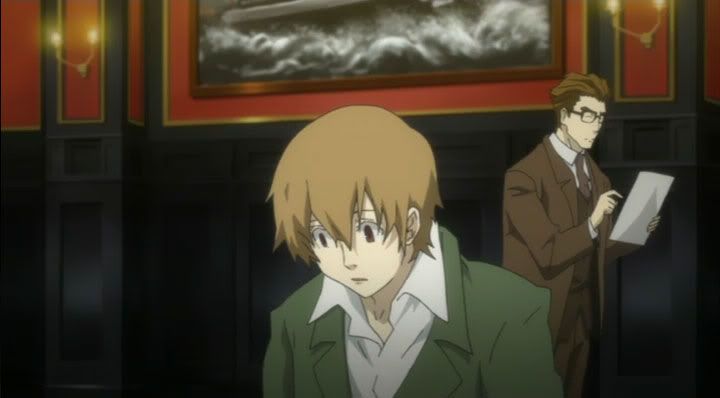 Firo: W-what are you guys doing?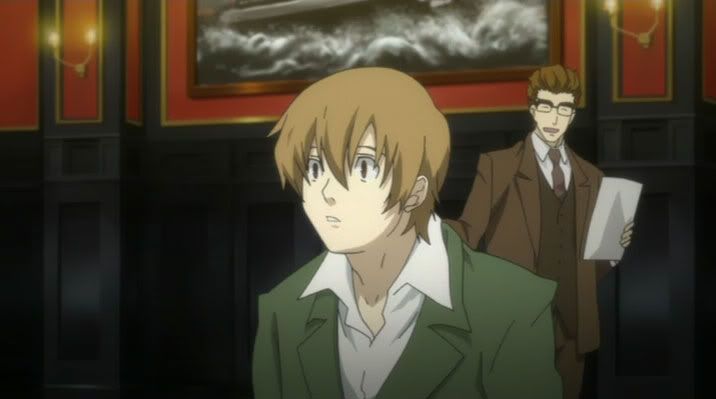 Firo: Are you guys playing with dominos?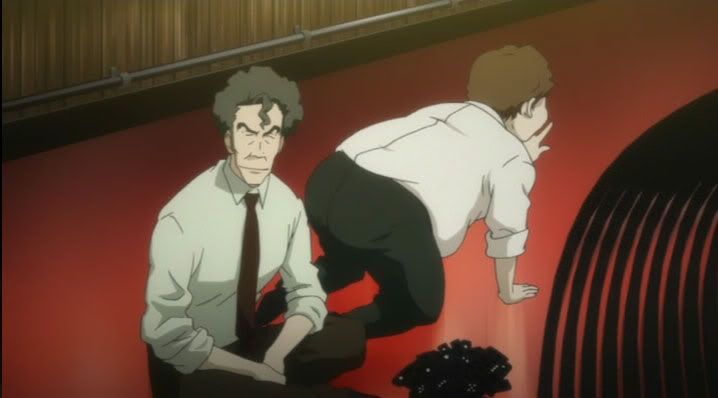 Firo: Randy? Pezzo?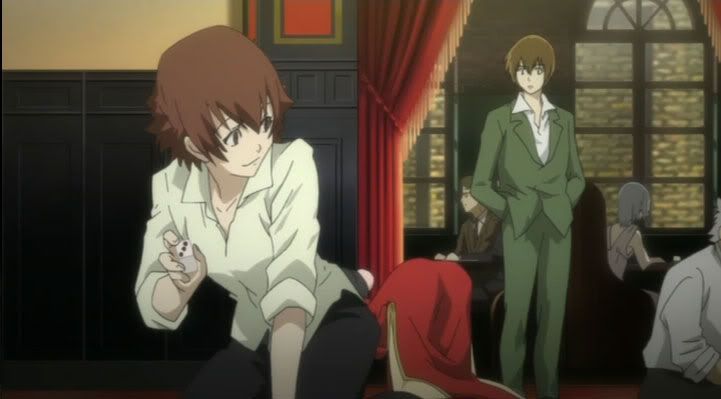 Ennis is totally looking sexy in this picture.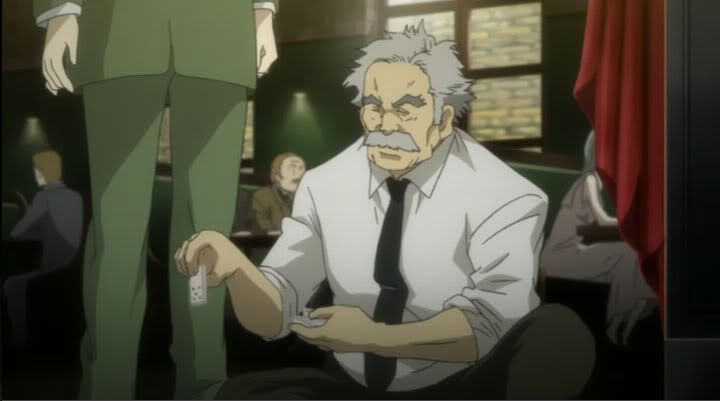 Guy whose name I forget (sorry): Firo, could you kind of... get out the way? You're kind of impeding our progress.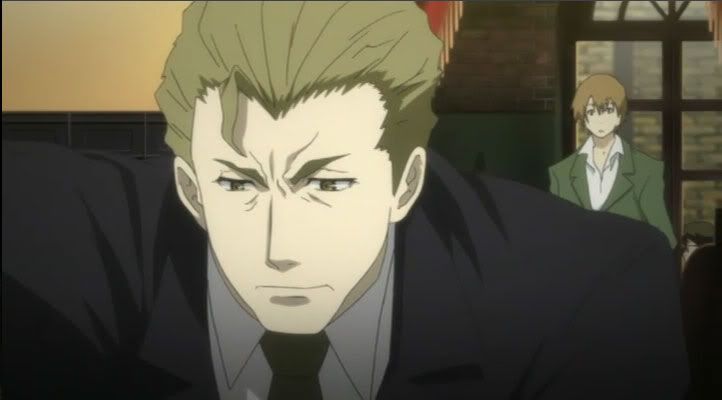 Ronnie: Errrggggggggg.....

Ronnie, this is the best part of the episode. Seeing a demon concentrate SO HARD on dominos is simply awesome.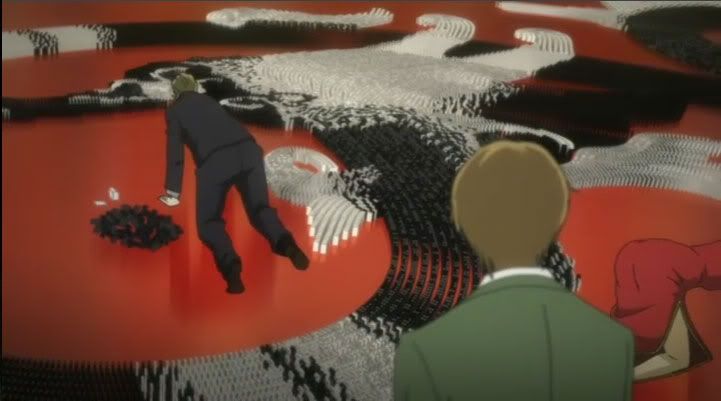 Ronnie: This is a matter of life and death...
Firo: ...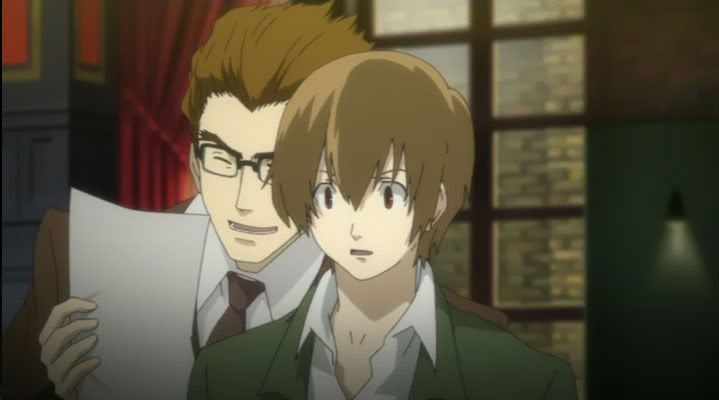 Maiza: This is all going according to plan... This will revolutionize dominos!

(Also, Maiza takes this opportunity to get close to Firo)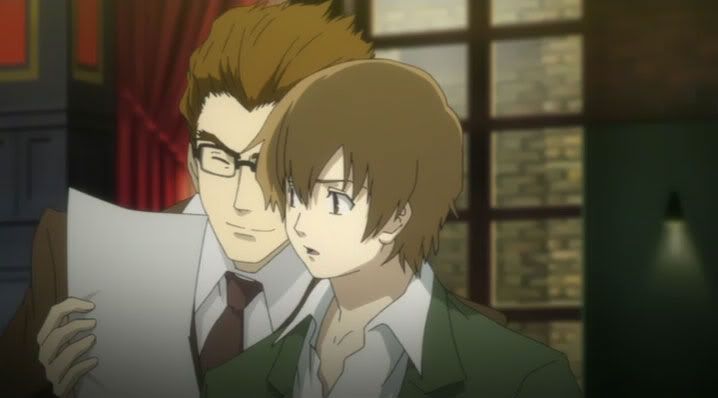 Firo: ...revolutionize... dominos...?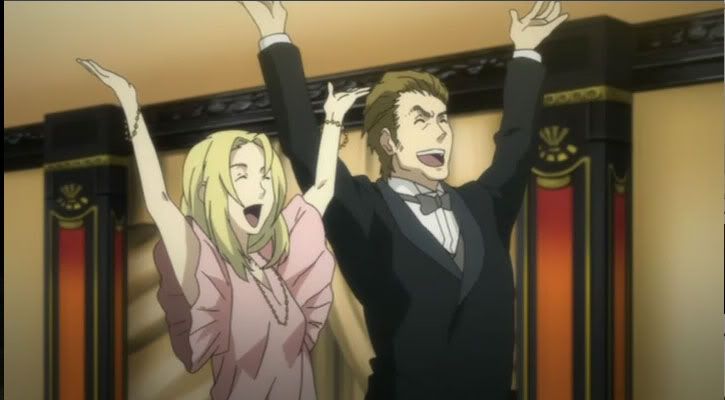 Issac and Miria: IT'S DONE!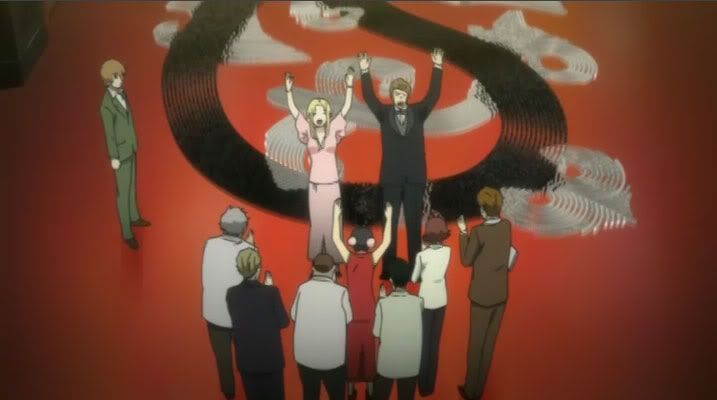 Everyone: Yaaaaay!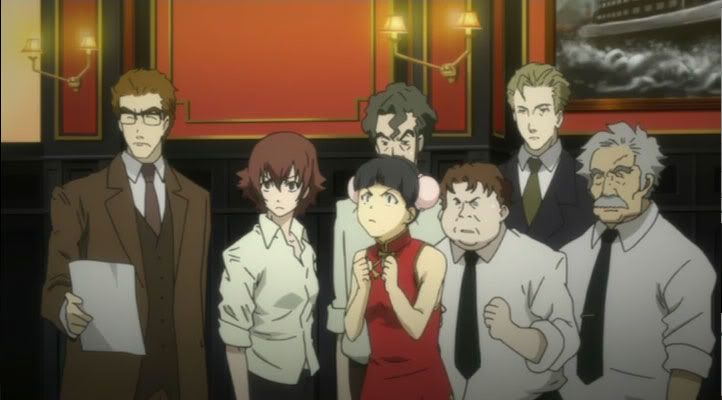 Issac: Okay, this is a result of all of our hard work. What do you think, Maiza?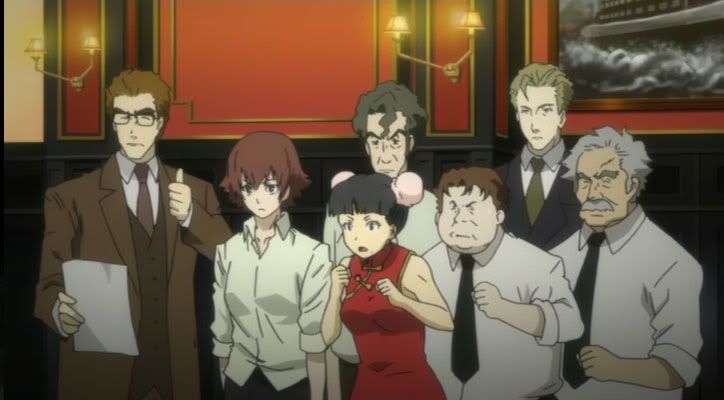 Maiza: *thumbs up*

Then Firo wrecks it. GOOD JOB FIRO.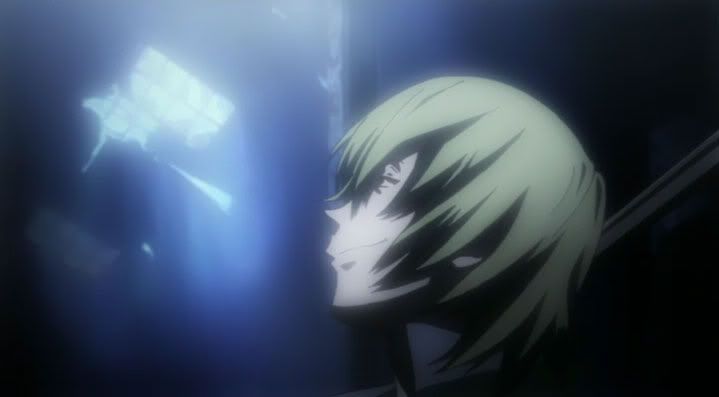 Graham: Ahh, life~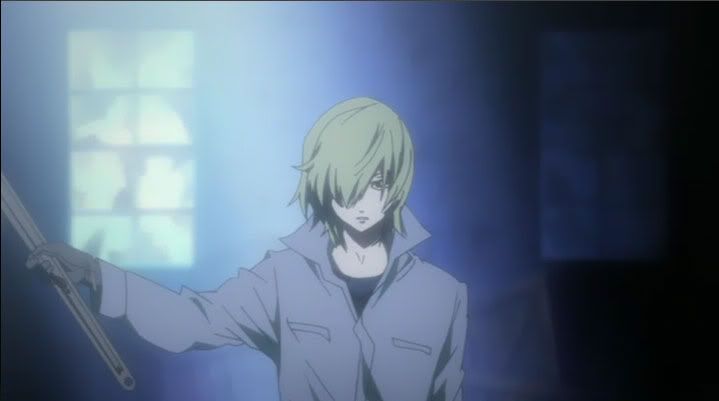 Graham: Okay guys, what's up?

TWO YEARS AGO: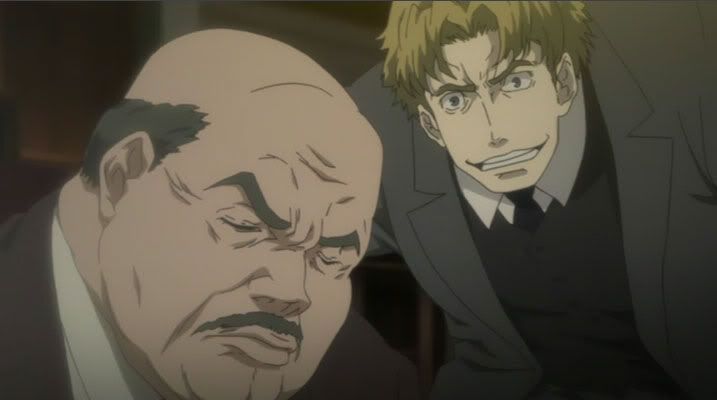 Mr. Russo: Ladd, I have a job for you.
Ladd: DOES IT INVOLVE KILLING?
Mr. Russo: ....ALL your jobs involve killing.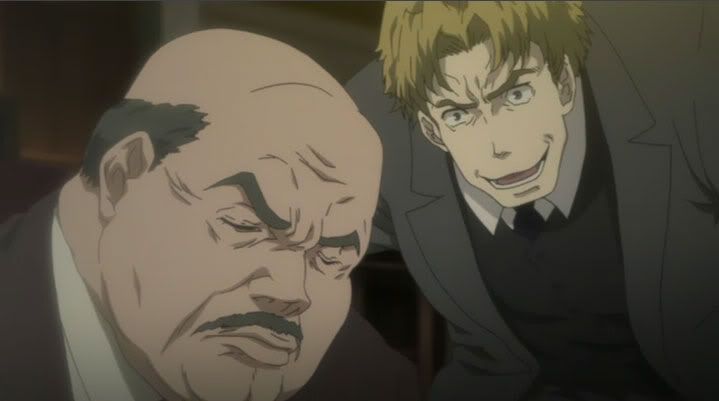 Ladd: Wheee~ Yay~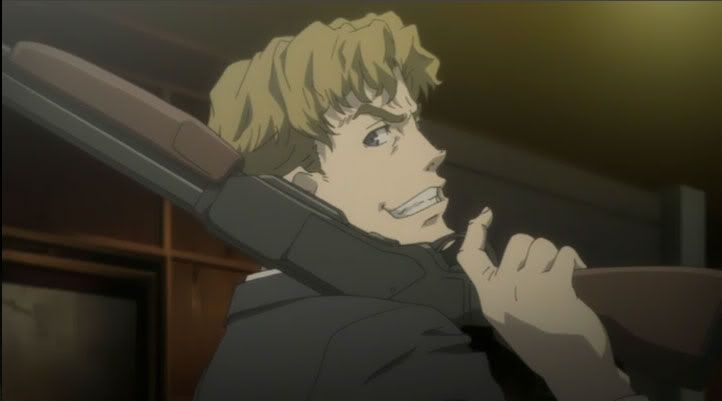 Ladd: Well then, Blasty and I have some work to do~!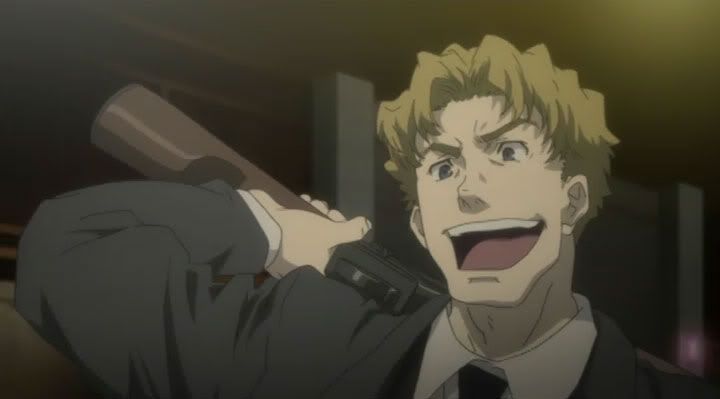 Ladd: See ya later~!!!♥

Slightly Later: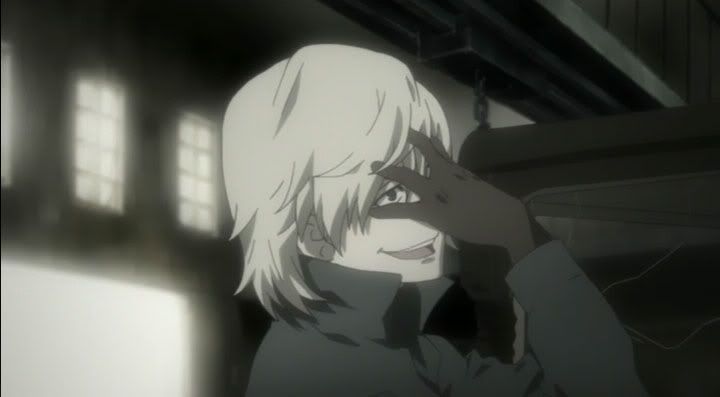 Graham: Zomg, you broke the car.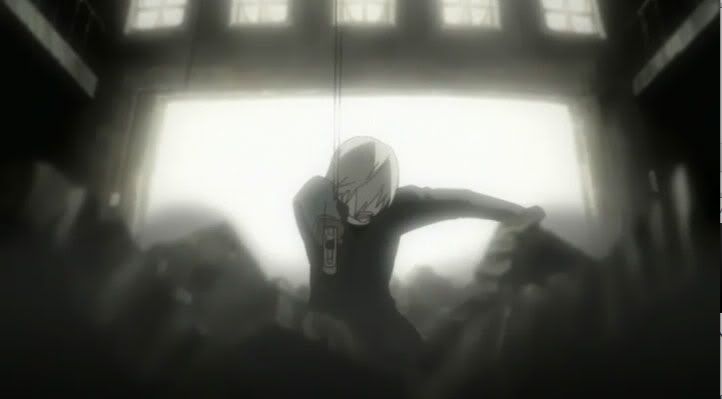 Graham: THAT MAKES GRAHAM UPSET!!! GRAHAM SMASSSSSHHHH!!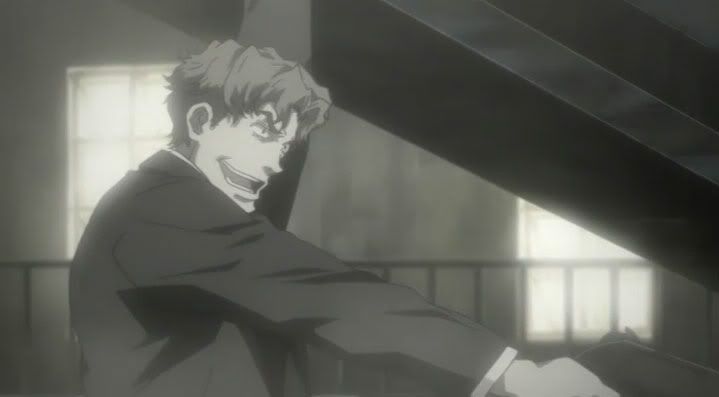 Ladd: How'd you like a taste of Blasty?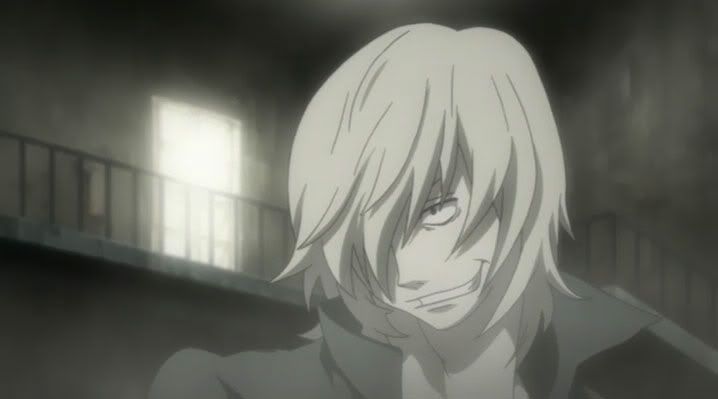 Graham: I think I'd like that very much!
Blasty: BLAM~!
Wrench-wrench: *DEFLECT!*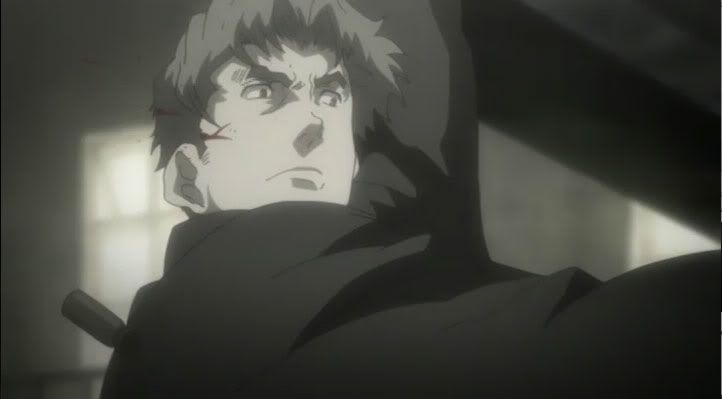 Ladd: Ohhhhhh snap!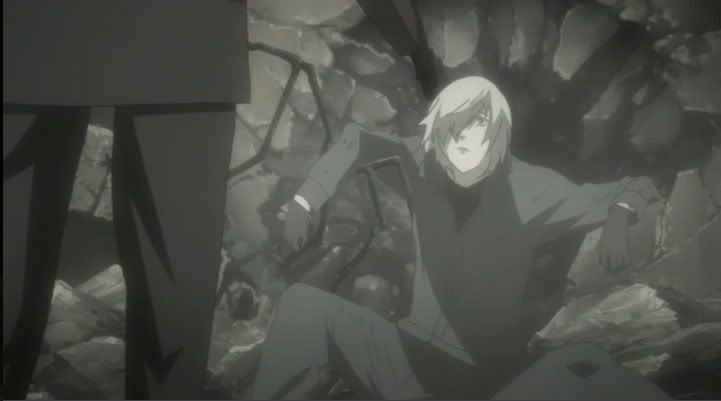 Ladd: *totally beats Graham* I could kill you right now...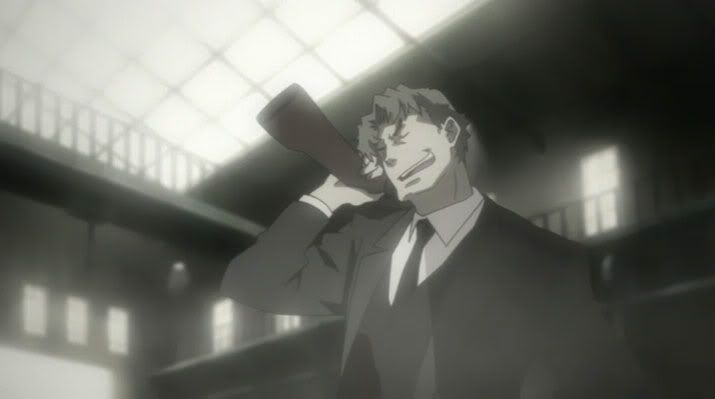 Ladd: But you know... I'm just such a nice guy...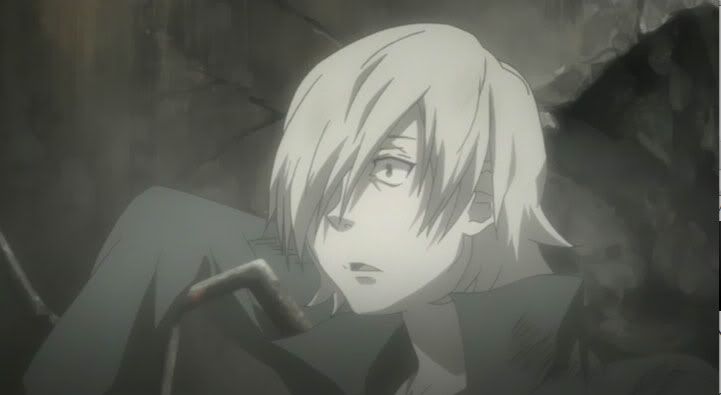 Graham: =O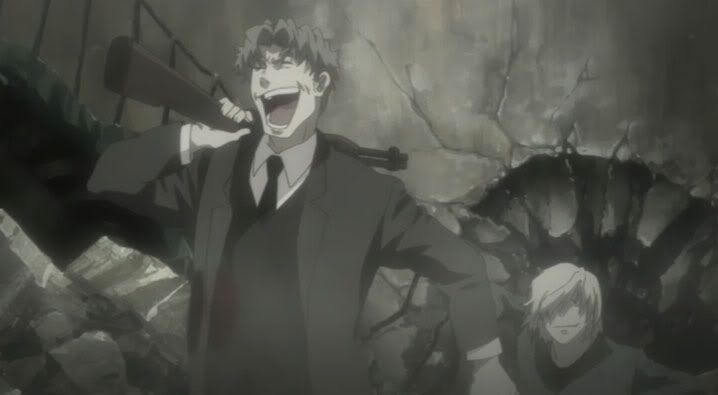 Ladd: Oh look, I'll kill him though! *BLAM!* AHAHAHAHAH!!
Graham: AHAHAHAHA!

They're totally birds of a feather.

Back to 1932ish: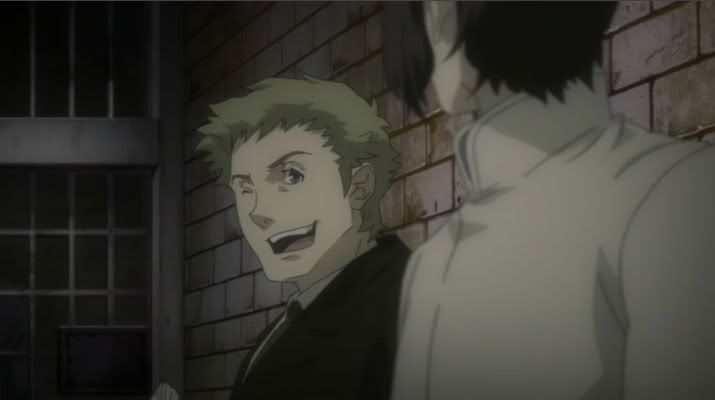 Elmer: Hey there Huey, I'm here to cheer you up!
Huey: Hey smile-junkie.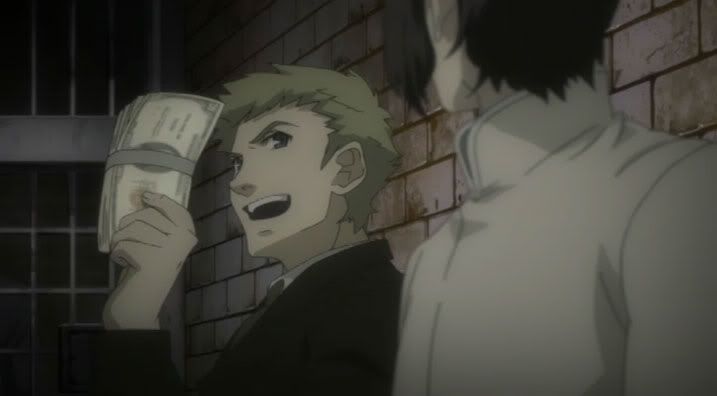 Elmer: Also, check out this sick wad of cash I have. Pretty sweet, eh?
Huey: Why are you showing me this?
Elmer: If the person writing this knew, she would totally type a reason right here.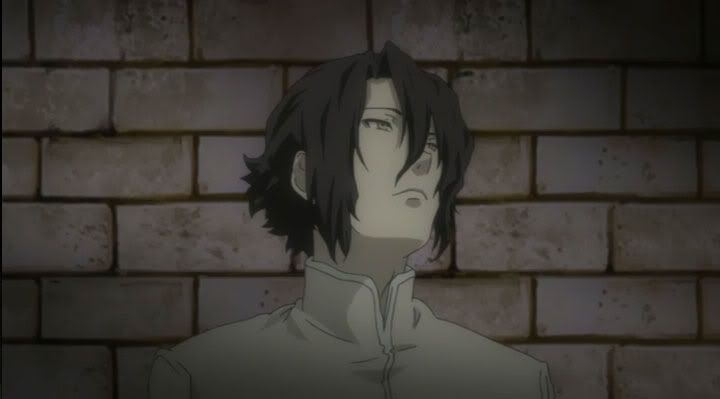 Huey: *sigh*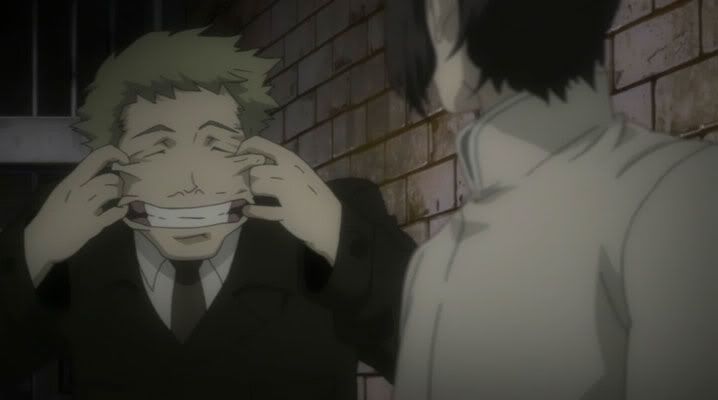 Elmer: Oh come on, be happy!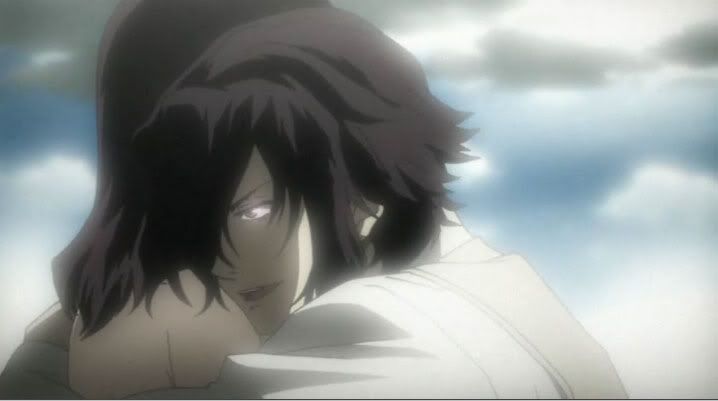 Huey: Remember Chane, my daughter?
Elmer: Uh, yeah?
Huey: I think I'm going to reminisce about being possessive over her.
Elmer: You do that.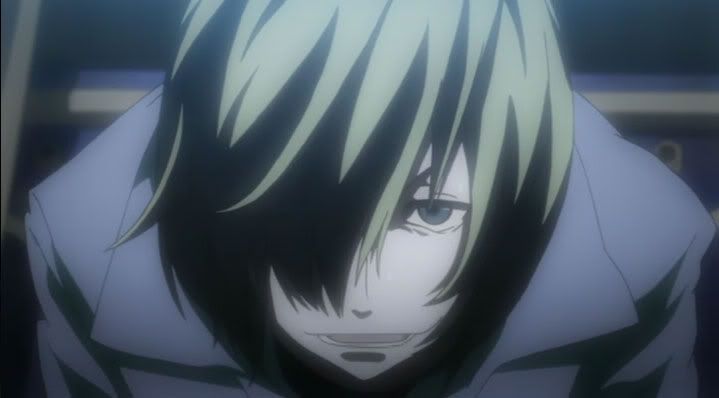 Graham: Okay, the episode is back to me, as it should be. I mean, I am the title character in this episode.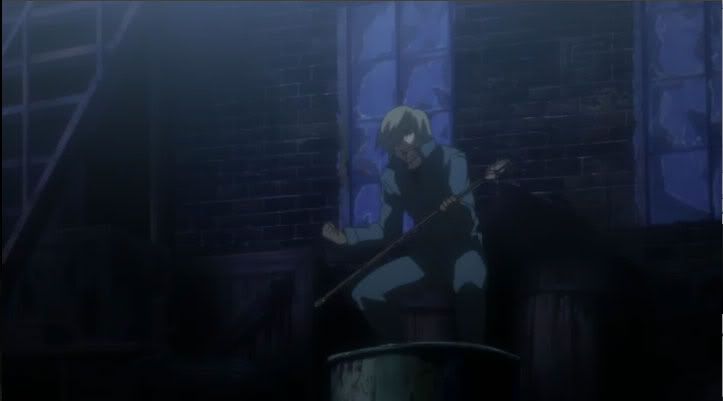 Graham: OKAY WHO IS READY TO PARTY?
Shaft + Others: Errrr..... uh.....
Graham: Look alive people!
Shaft(?): But... can't we just figure out what we're doing and be on our merry way?
Graham: ........*SMACK*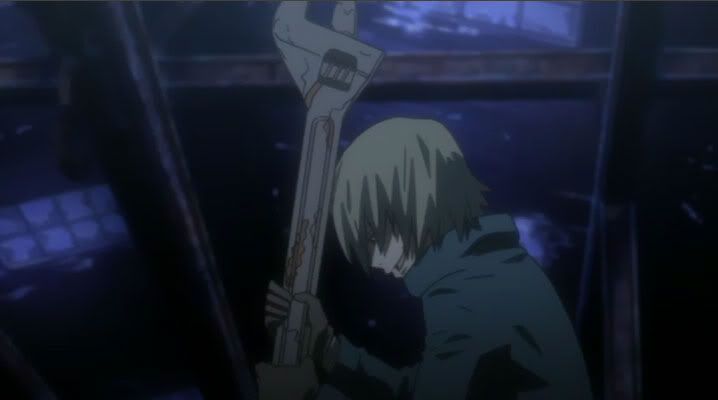 Graham: Shaft, you look like you're in pain. May I help you?
Shaft: N-no... I think I'm good...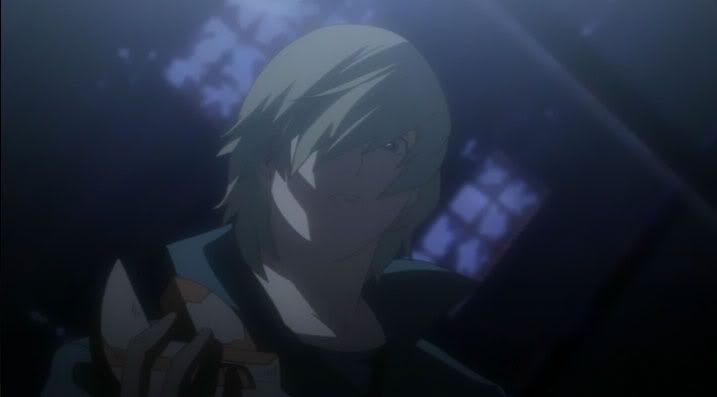 Graham: Oh no, I think you need some help.
*CRUNCH*

Meanwhile, in New York...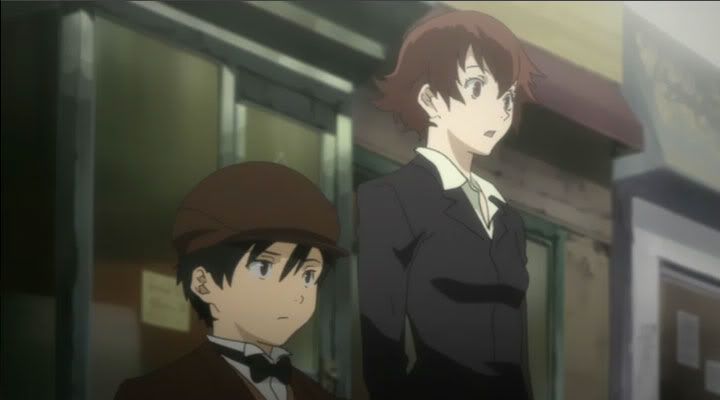 Rachel: HoShit you should be dead.
Czes: Damn.
Ennis: Say what?
Czes: Hey Ennis-nessan, I need to talk to this girl for a bit, okay?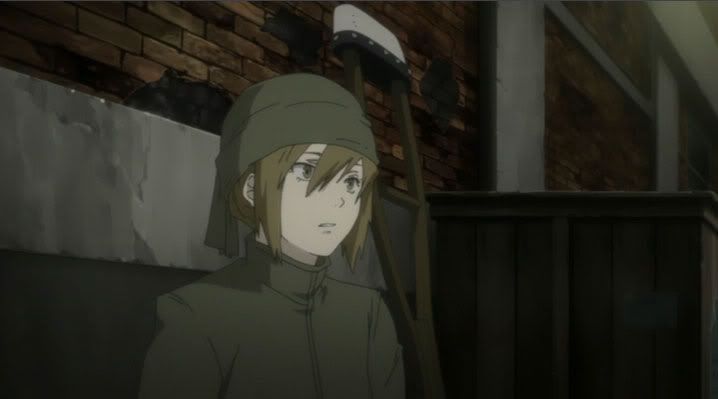 Rachel: Uhhhh, so....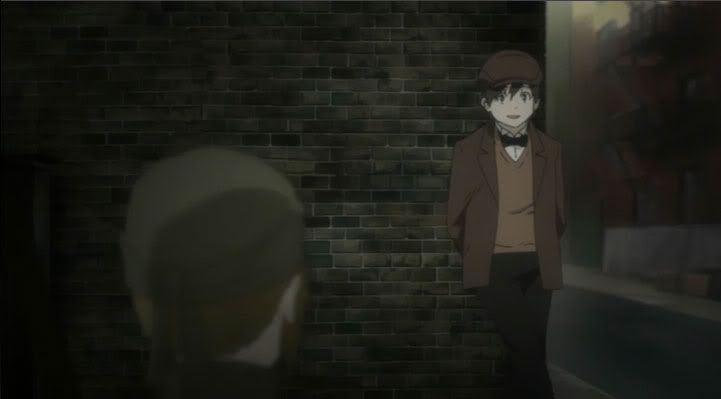 Czes: I see you're not an immortal.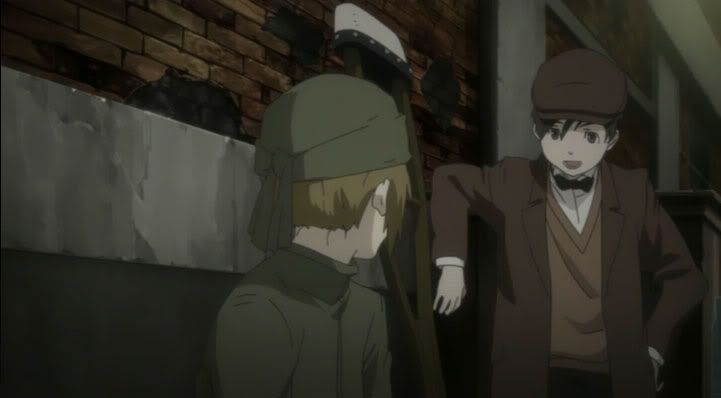 Czes: See, I can't die. I'm a FREAKING IMMORTAL.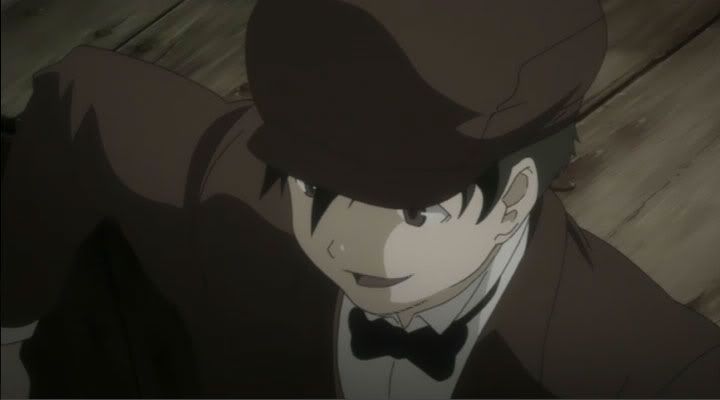 Czes: How does that make you feel?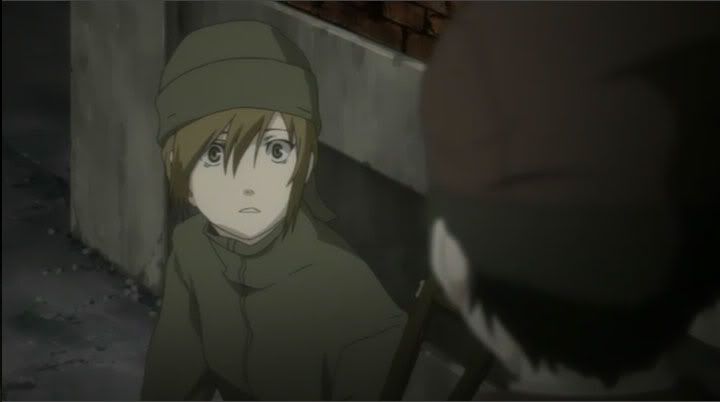 Rachel: Why did my life get so weird all of a sudden?

Aaaaand: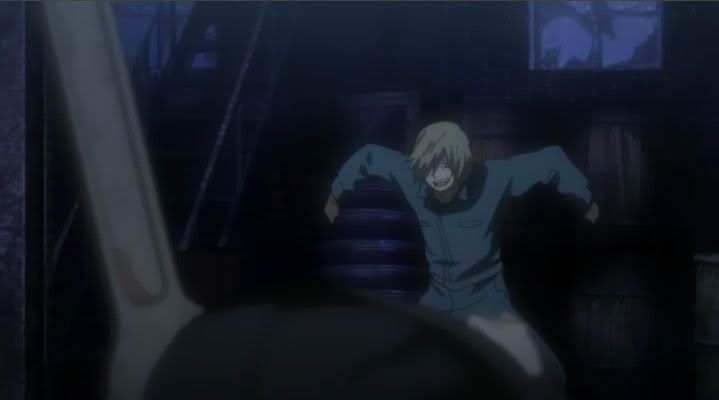 Graham: LOL J/K. I won't kill you.
Shaft: *whimper*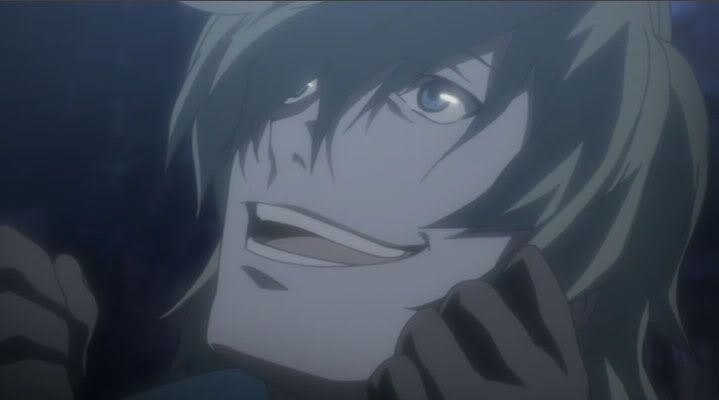 Graham: Oh! I feel so very alive!!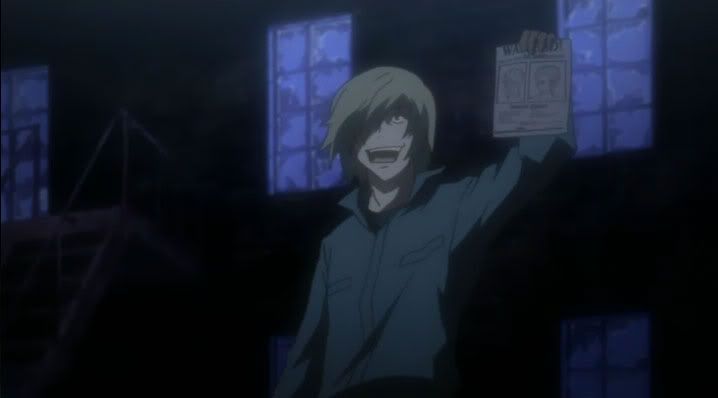 Graham: Guys! Guys! I know what to do! Let's go after this Jacuzzi guy!

Elsewhere:
Jacuzzi: Did someone leave a window open? I felt a sudden chill...



Graham: This should make Ladd-aniki so happy!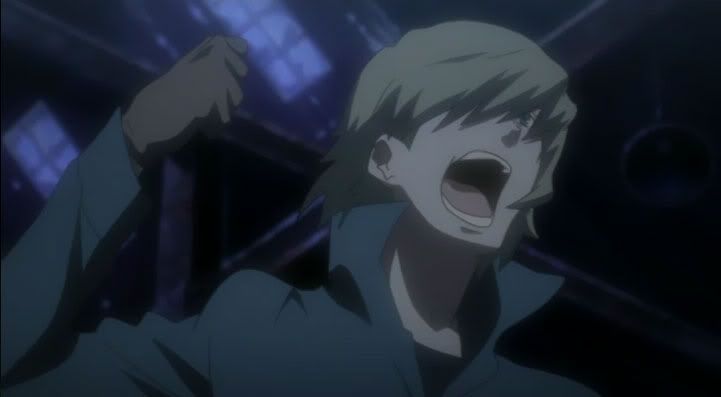 Graham: Now, TO SPARTAAAAA! NEW YORRRRKKK!


What's next on Baccano!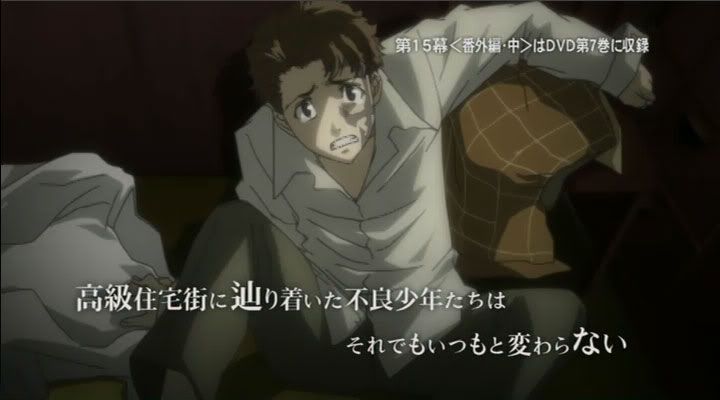 JACUZZI~ JACUZZI~ I spy me a JACUZZI~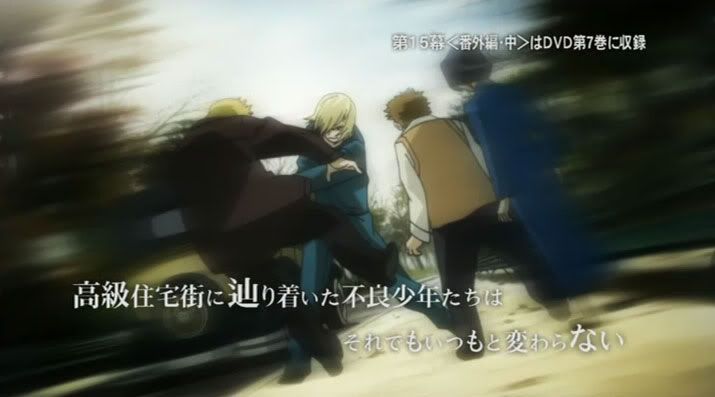 Graham: Smack-a-dee-smack-smack! Eat wrench!
Nick: Jeez, my internal organs!!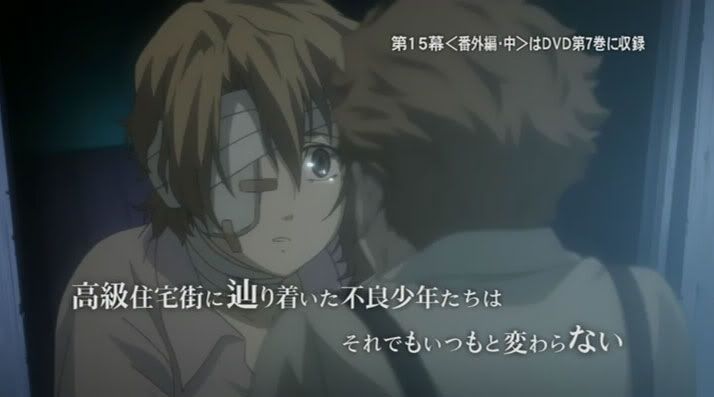 Tender moments with Nice and Jacuzzi!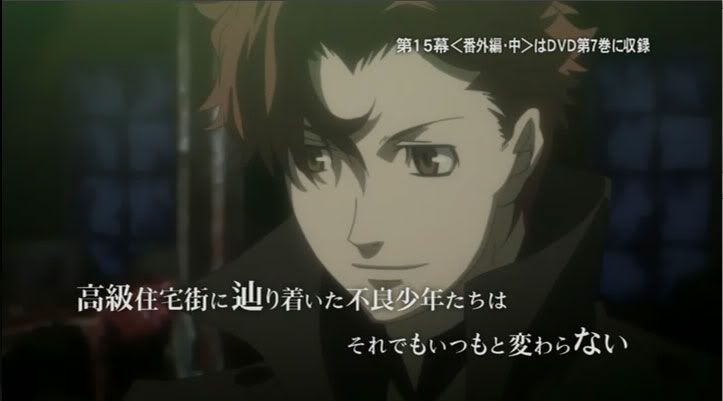 Tender moments with Claire and Chane!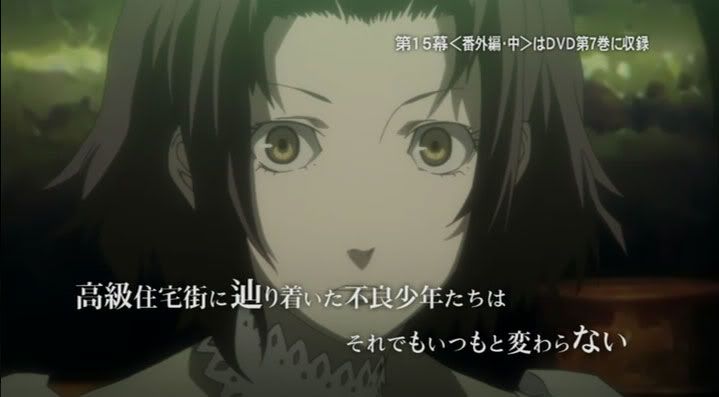 Chane in a white dress!

Too bad it's TWO MONTHS until the next bonus episode! Alas...

IT'S OVERRR!