Yay, yay, Yaoi-Con! (Finally, right? I had this half-written for a MONTH.)

Friday: I was feeling ill, so I woke up at about 5:30am. Ugh. Luckily, there was an upside to this, as I finished my entire day's work before my lab. I had that lab from 9-12. It was a really, really easy lab this week. All we did was find websites we liked and talked about why we liked them. Then we spent the rest of lab just setting up for our next project. Nur and I left SLO around 1pm and were just about to get on the freeway when we were rear-ended. Arg! We were at a stoplight, so it wasn't so bad, but I still hit my head pretty hard on the head rest. A-Chan, Nur's car was only scratched up a bit, but the car that hit us had it's front bent up and it's hood smashed. I think it's pretty amazing that Nur's little car took so little damage. After that excitement, we actually started our trip up north. We got into San Mateo around 4:30. We picked up our badges and checked out the swap meet. I actually found a Generator Gawl doujin. Whoa. That's something I thought I'd never find. O_o;; Audrey, James, Stephen, and Rachel came back from dinner around 7, so we headed to the room to drop off our stuff. I don't like being at a con and not in a costume, so I threw on my Jacuzzi costume and we headed back downstairs.

We hung out for a long time, snacking on random foodstuffs, chatting, and trading sketches with people who stopped by the table we were hanging out at. At sometime late o'clock, we joined in the fun that was Yaoi Bingo.

After that, I was totally exhausted, so we headed to the room and I crashed.


Saturday: We checked out the dealer's room and I picked up some manga. Daniella found a Kino clear file which I had to get (but of course). A bit before noon we all headed upstairs to change into our Lamento costumes. I needed a lot of help getting mine together... it took a lot of safety pins to hold everything together! Everyone looked fantastic in their costumes, and I even got Nur to wear my extra tail! XD We ran downstairs and met up with some other Lamento cosplayers! I finally got to meet
shiroro! Unfortunately, she had just gotten in, so she didn't have her Leaks costume on. Maybe next time! I also met
tokiyoh, who had the most incredible Firi costume with super hot awesome pants. Pictures were taken, then we ran outside to get tickets for the Bishie Auction. It was too hot for James in the sun, so we started taking pictures of him being shy in the shade. That evolved into everyone in our group taking "sexy" pictures. Haha, mine all looked retarded, which is quite fitting!

When we got our tickets, we headed downtown to go get some food from a place James recommended. We got back just in time for the Lamento panel, which was a blast! I learned a lot about the game. We had another photoshoot there. =3 I picked up some sketches I had commissioned from
sw_inku, and they turned out splendidly. I'm so very, very happy with them! ♥

My costume was driving me MAD (the mask threw my vision way off and made me really dizzy), so I had to get out of it. I threw on some random outfit and we spent the rest of the day hanging out... well, until the Bishie Auction. The auction was fun, but I was so tired that it just seemed to drag on and on. Eventually, I just left so I could crash. Again.

Monday Nur and I packed our stuff, I picked up two more little commissions, and headed out. I was feeling ill and there wasn't much to do, so we just decided to leave early. Unfortunately, I left my towel, toothbrush, floss, toothpaste, and retainer there. I think my retainer was picked up by someone staying in the same room as us, but I'm not sure. I just asked my friend to ask her if she could send it to me. Whoops, my teeth are going to hurt so badly when I get it back. IF I get it back. T^T

All in all, I had a great time at the con and am planning on attending next year. I just wish I wasn't so tired the entire time! Next year I should be out of school, so hopefully I'll be a little more rested! I'm so happy I got to meet some awesome people and see some awesome cosplay! ♥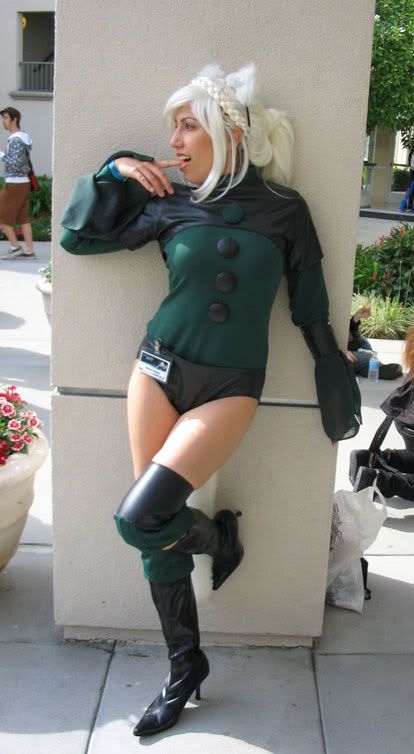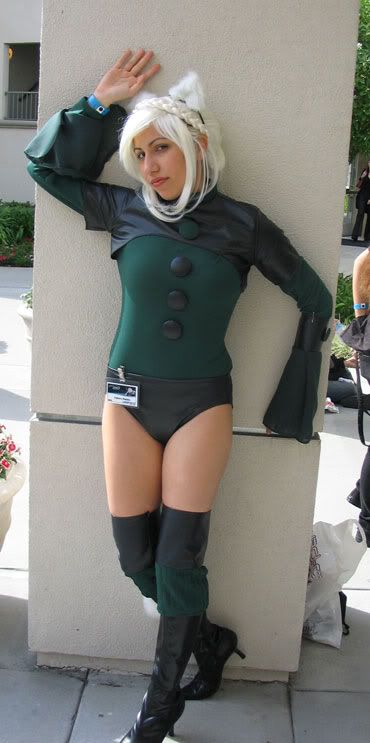 Kagiri's sexy poses!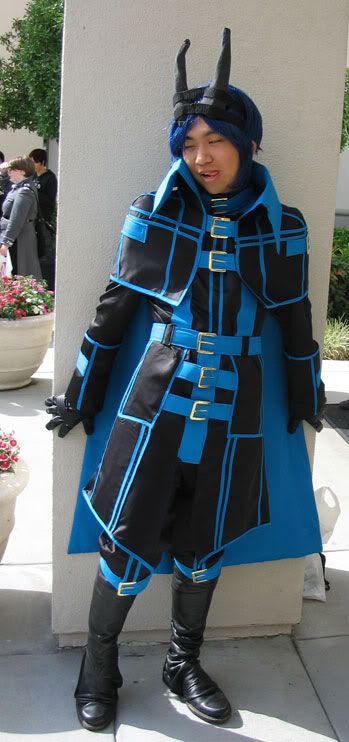 Kaltz being shy. =3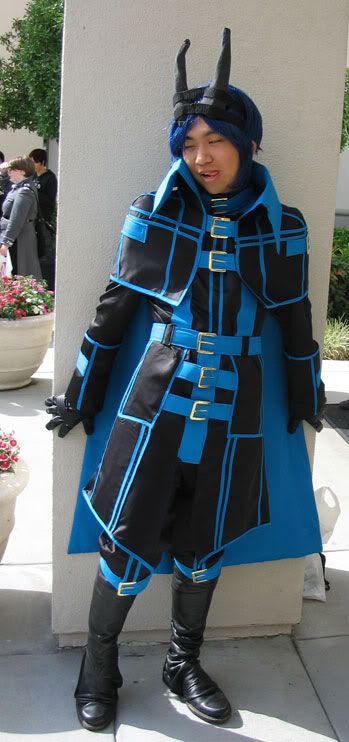 Kaltz being sexy.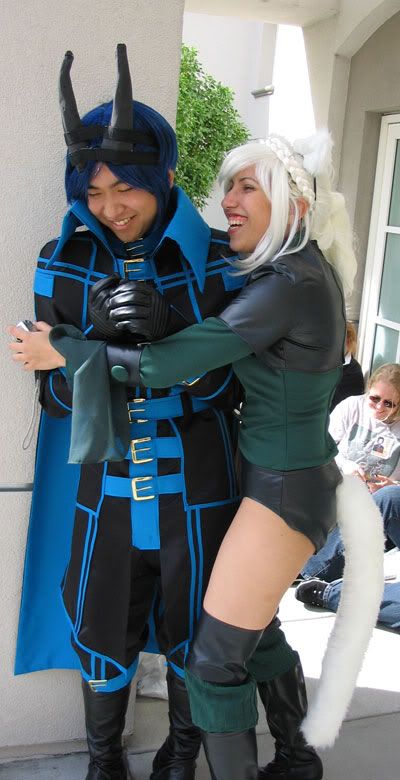 Kagiri can't keep her hands off Kaltz~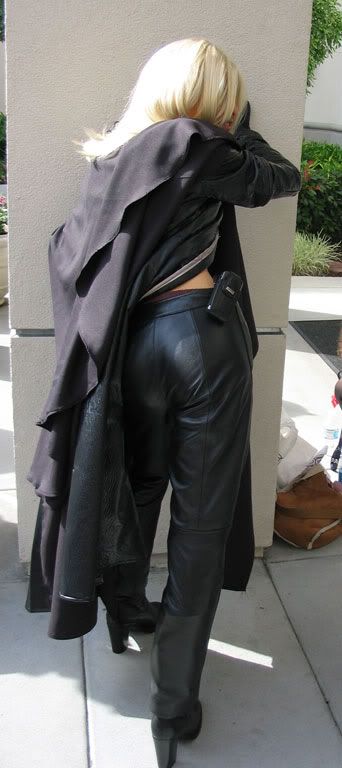 Leaks's sexy pose!



Daniella's sexy pose~

>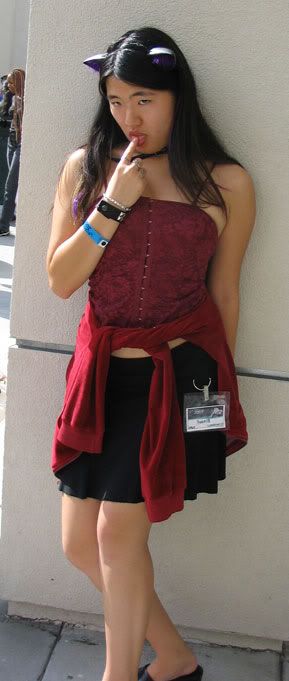 Rachel's sexy pose, o-la-la!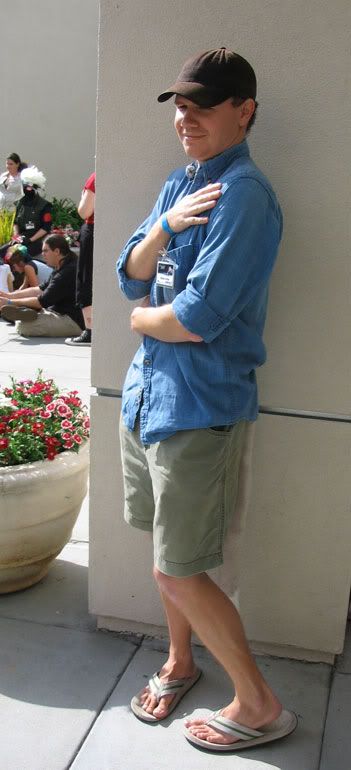 Nur being sexy. Totally the sexiest pose of them all. Yes. YES.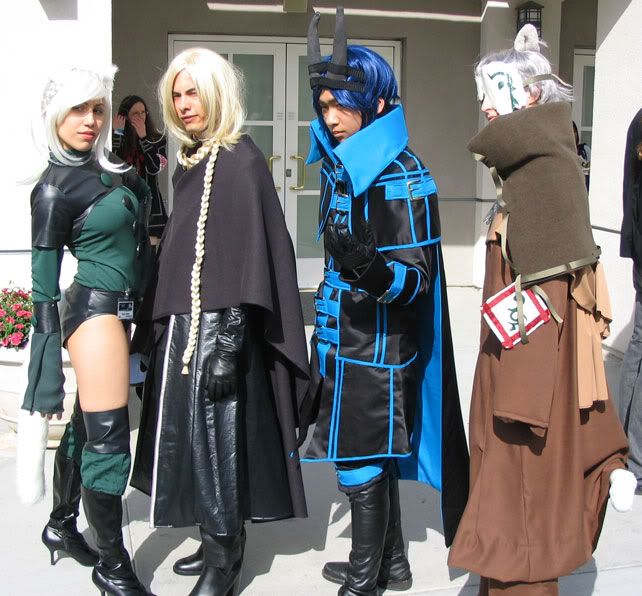 The Minna no Anime Lamento group.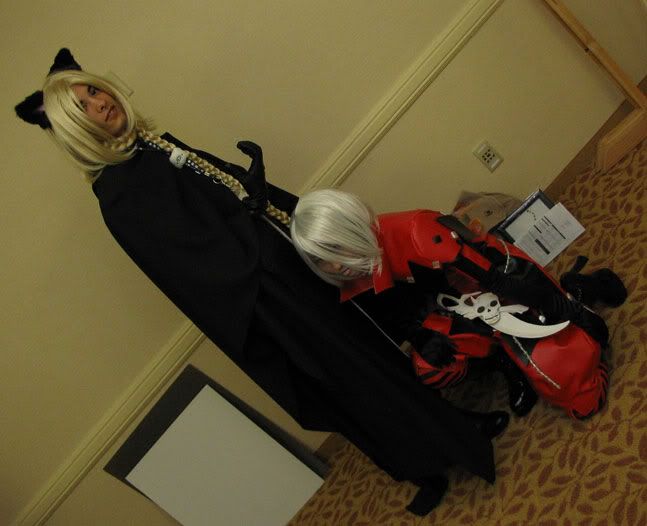 Leaks and
tokiyoh as Firi.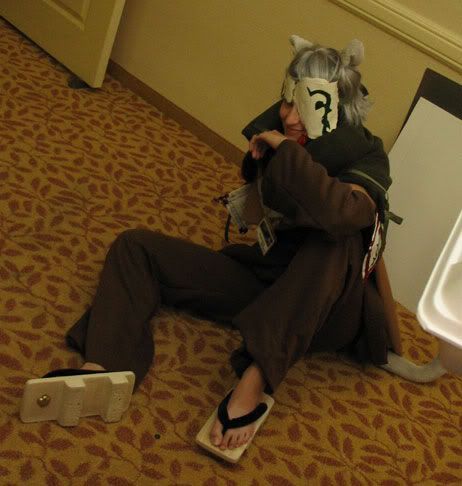 Me as Jujutsushi.



A Lamento family portrait.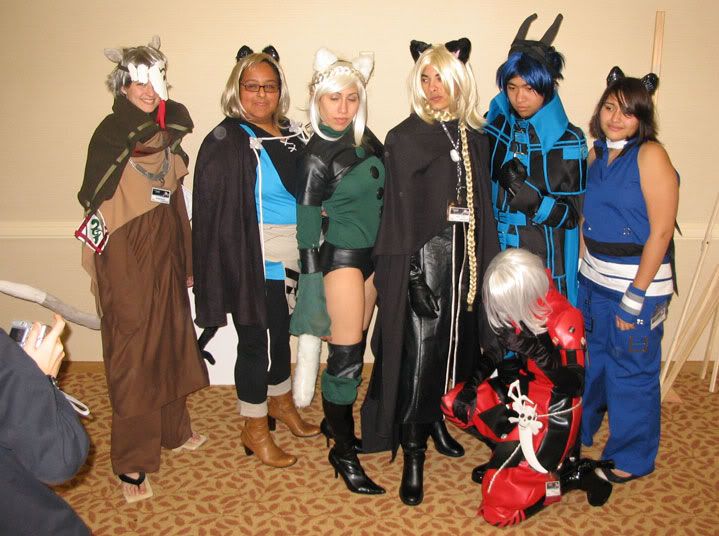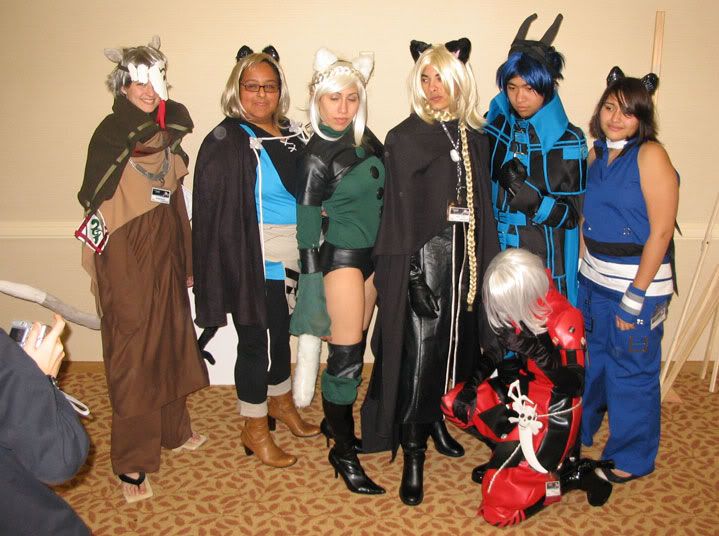 The Lamento group at the Lamento panel.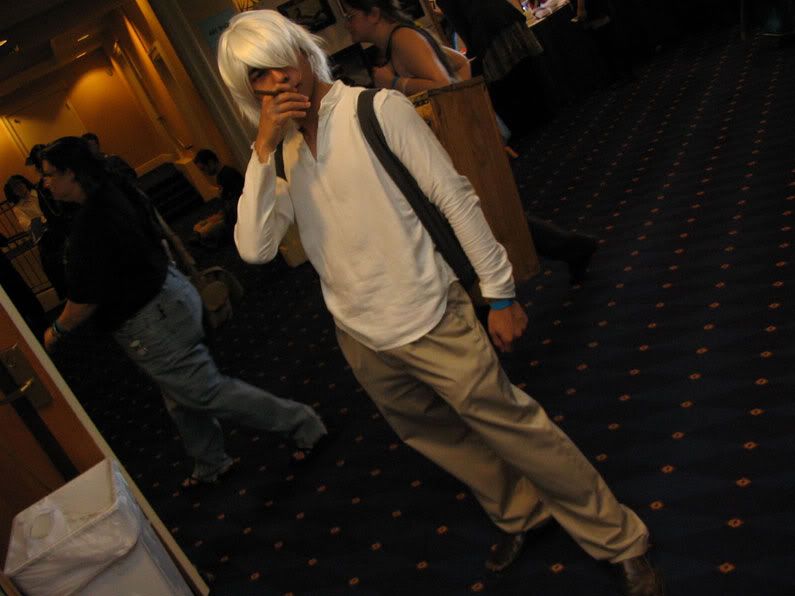 Ginko of Mushishi. Hotttttt ♥

Okay. That's all.