*sigh* Well, I really enjoyed the ride, Baccano. I really did. I'll miss getting new episodes every week. You have become one of my favorite, if not my favorite series of all time. ♥ Anyway, onto the final (tv-aired) episode!

161 pictures, mostly worksafe (Claire, fire, blood), retarded commentary, way more pictures of Jacuzzi than you'll ever want to see.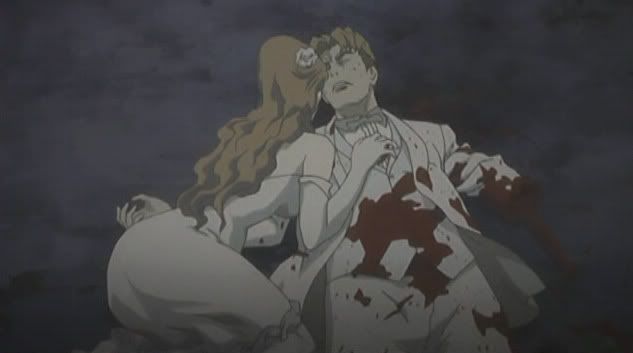 Ladd: Oh god, this hurts so badly.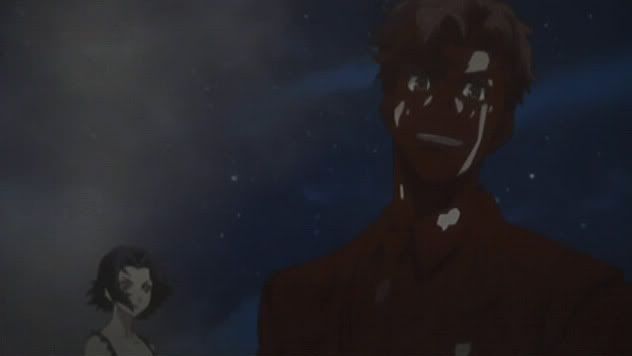 Claire: AHAHAHAHA Look at him!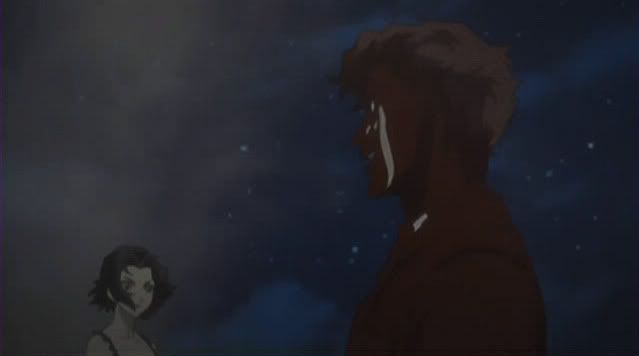 Claire: Isn't that funny? I can't believe he did that.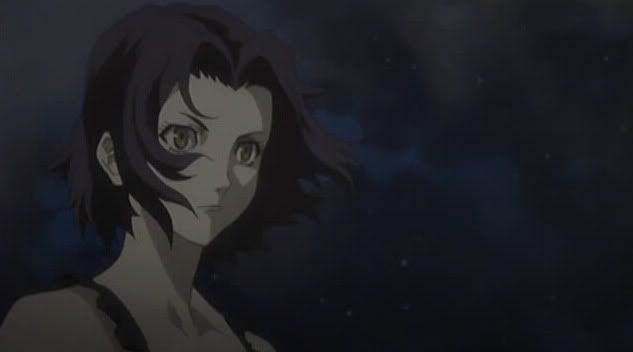 Chane: I really don't think that's funny at all.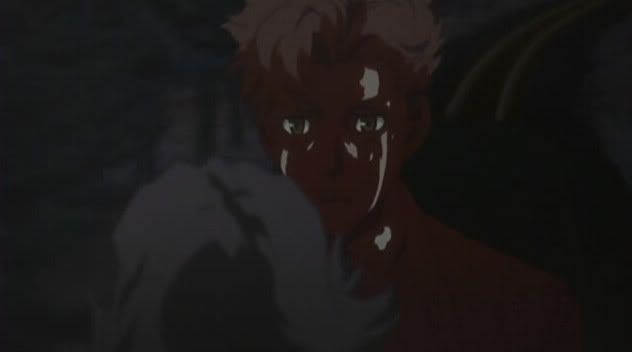 Claire: Oh, well... um...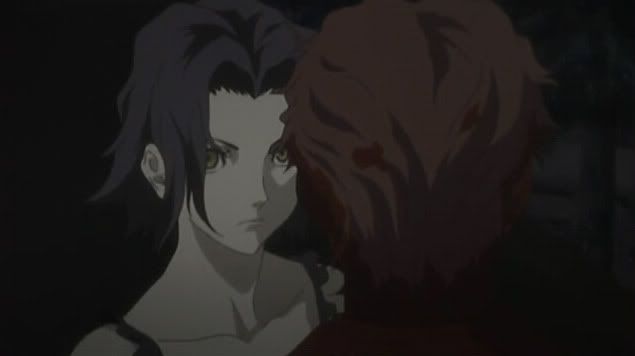 Claire: Will you go out with me?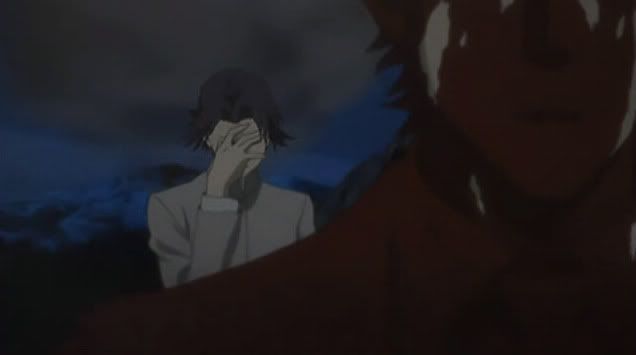 Huey: *facepalm*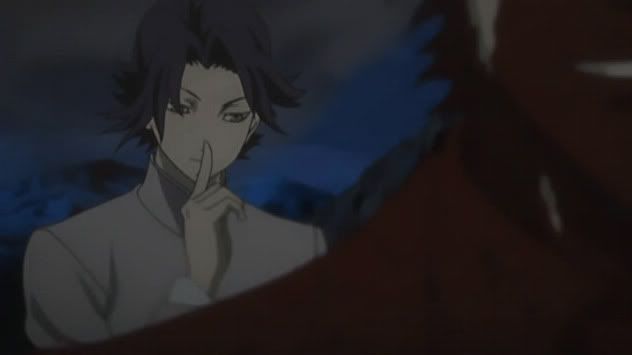 Huey: Shhhh, remember, I'm just in your head~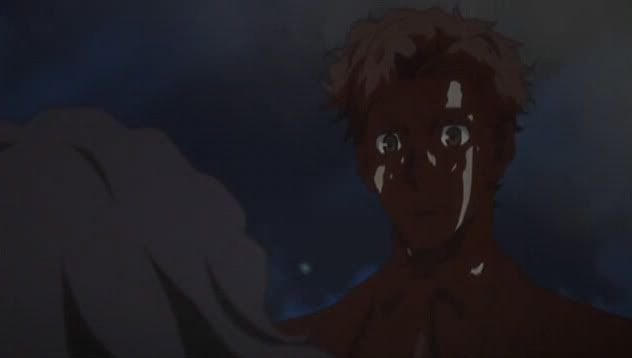 Claire: So, how about it? I'll take better care of you than your dad does.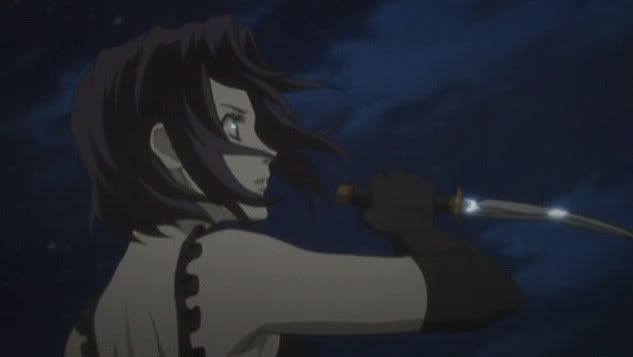 Chane: Daddy loves me!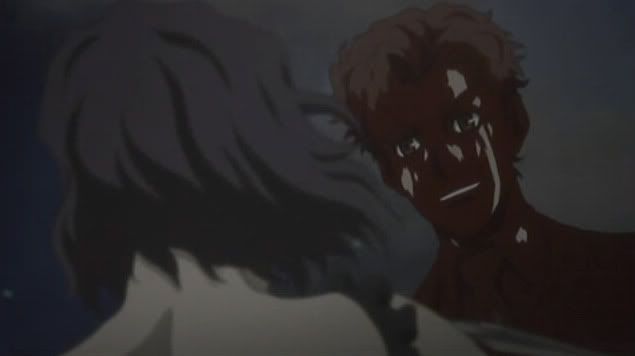 Claire: Yes, but I can love you better.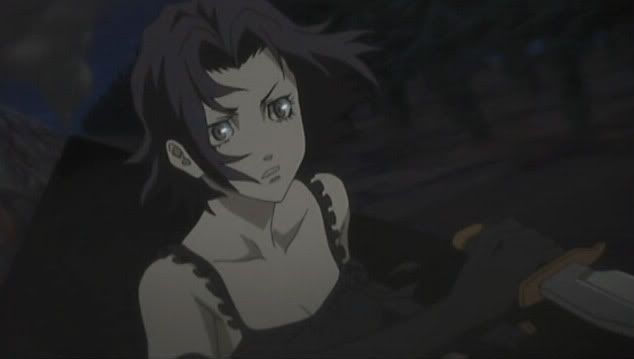 Chane: First, what the hell you do mean? Second, if it's what I think you're implying, EWWWWW.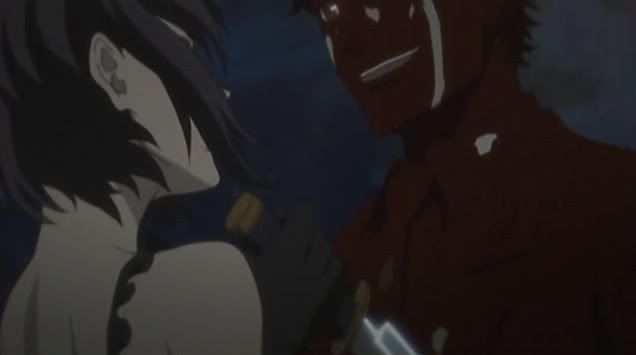 Claire: Your adorable scared face pierces my heart. Like your knife will be if I lean forward.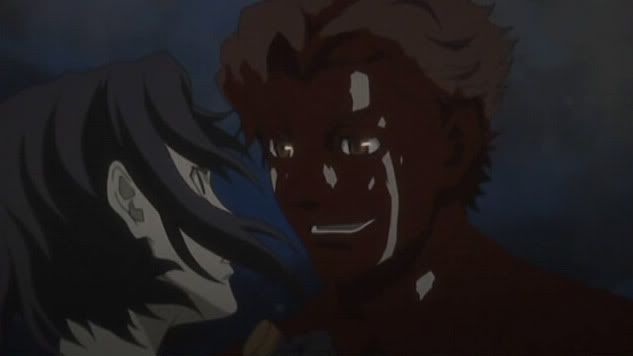 Claire: So... what do you say?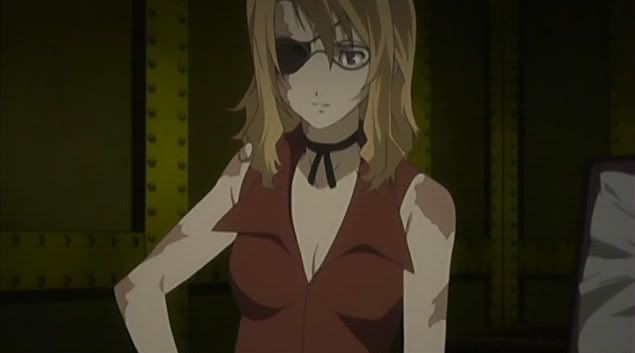 Nice: Who knew that they'd store grenades in here? This train is so awesome!

Now, back to our epic battle: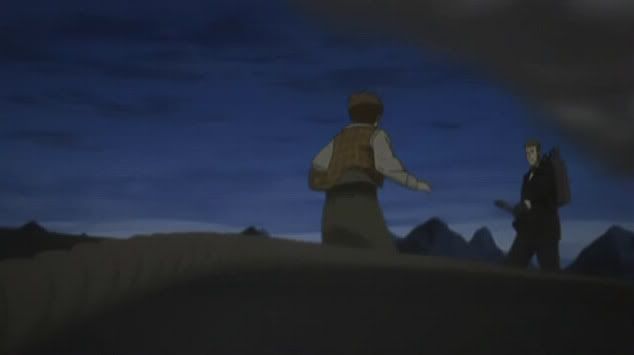 Last time we left our Jacuzzi, things were not looking good.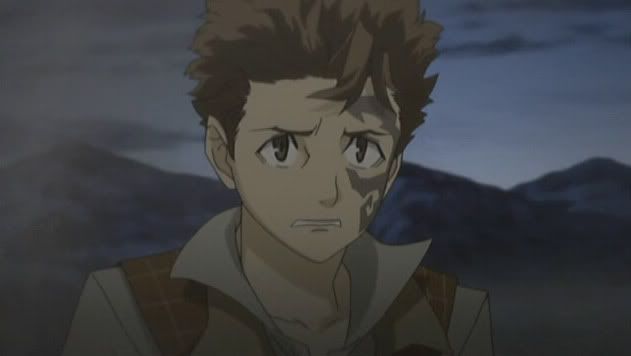 Jacuzzi: Things are not looking good.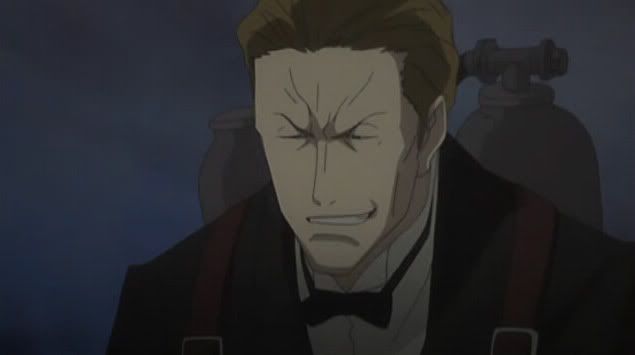 Goose: NYAHAHAHAHA!

Oh wait, something is missing... oh, I've got it!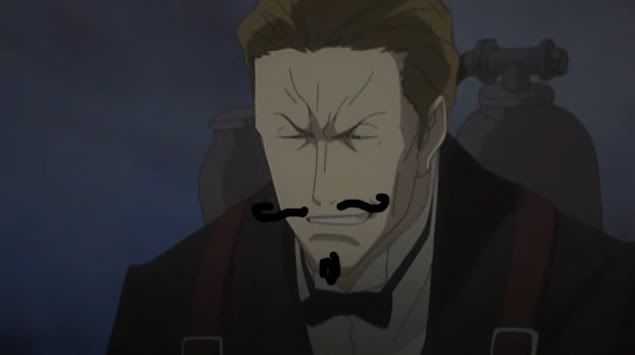 Goose: NYAHAHAHAHA!

Much better.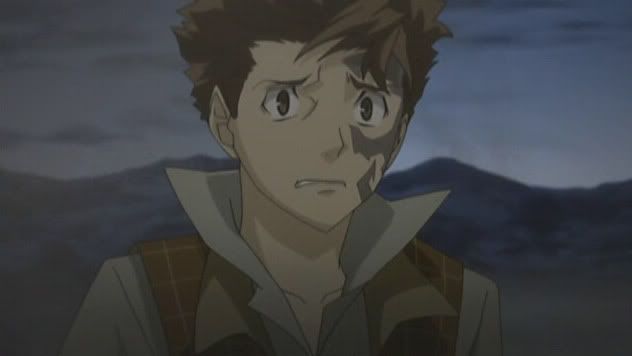 Jacuzzi: Oh man, take the mustache off, it make him look creepy!



Jacuzzi: He's already got a flame thrower! I'm already scared enough as it is!!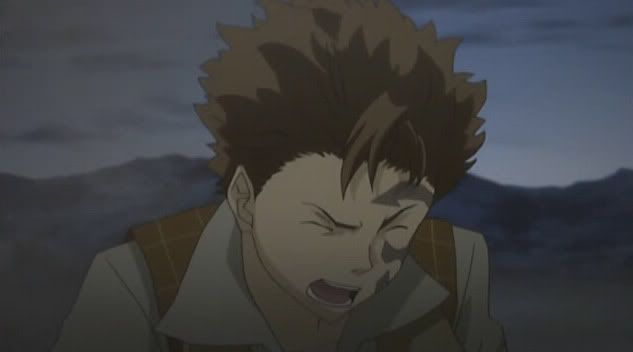 Jacuzzi: AAAHHHH WHATEVER!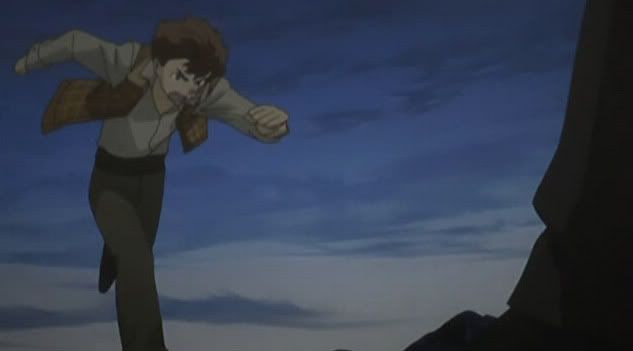 Jacuzzi: You're going to pay for your foul deeds, you villain!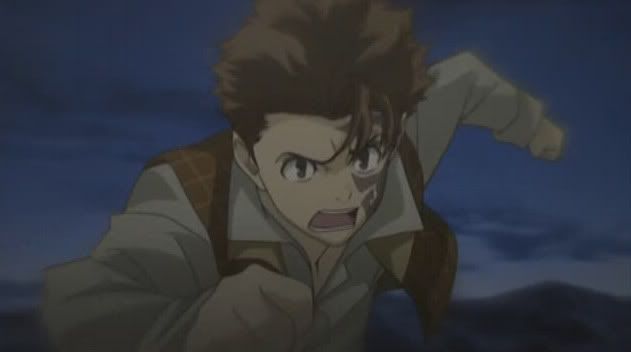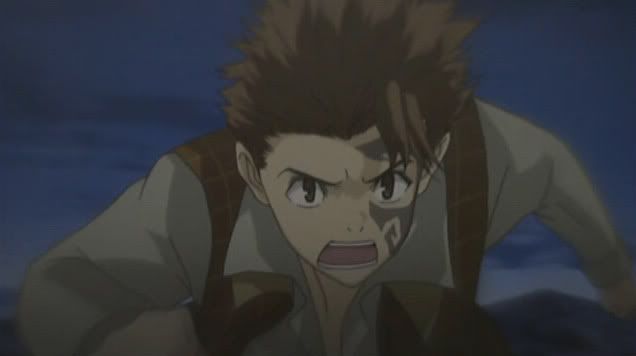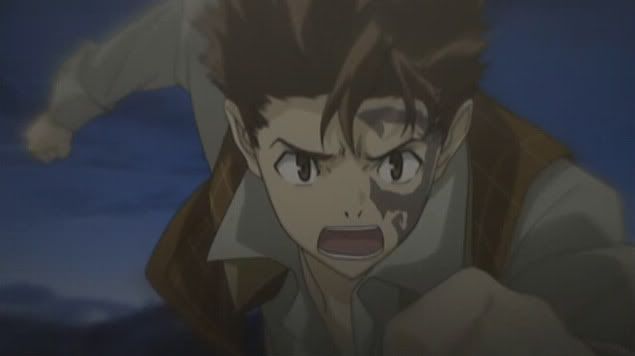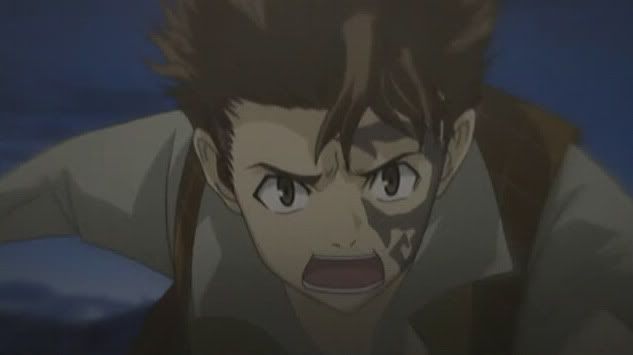 Jacuzzi: HERE I COME!!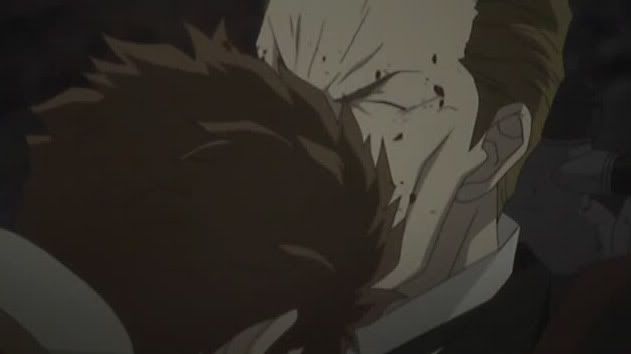 Jacuzzi: Hoi~!
*CRUNCH*

[FLASHBACK]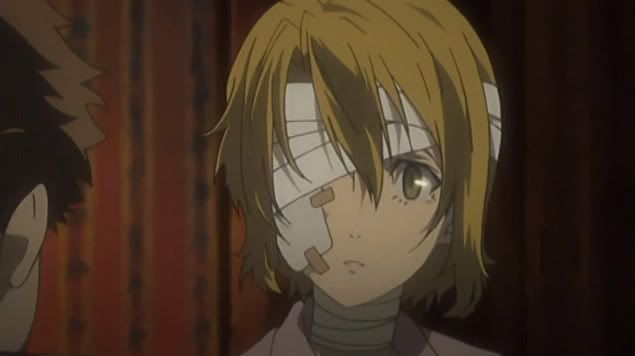 Jacuzzi: H-hey Nice, what's up? Are you feeling alright?
Nice: J-Jacuzzi.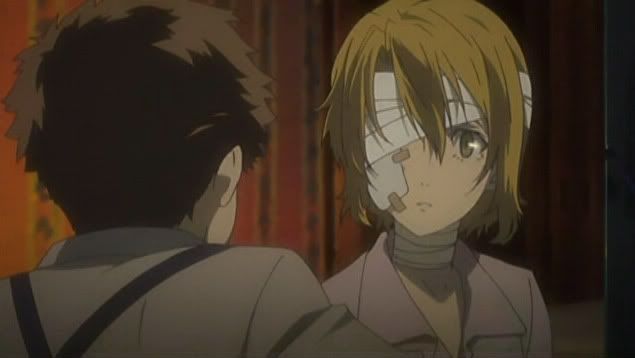 Nice: What are you doing here? And what did you do to your face?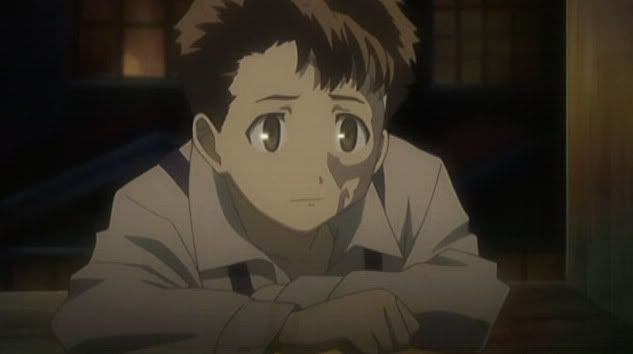 Jacuzzi: Well, I thought that you're going to have this cool scar, so I wanted something cool on my face too.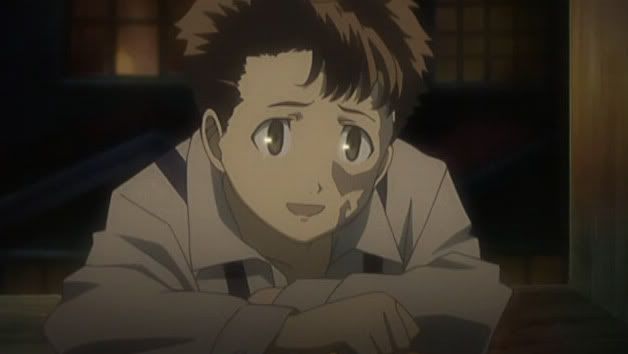 Jacuzzi: You're not mad, right?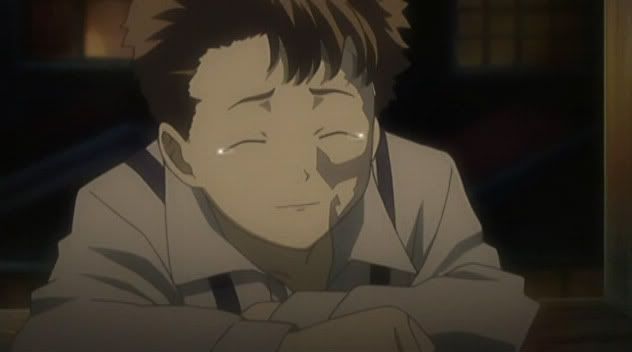 Jacuzzi: A-and then, we can be cool together!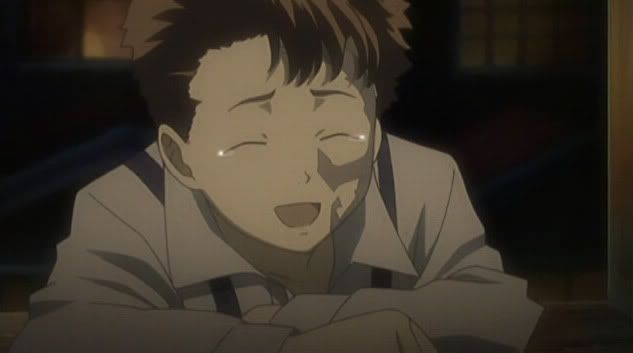 Jacuzzi: Okay?

[END FLASHBACK OF OH SO ADORABLE]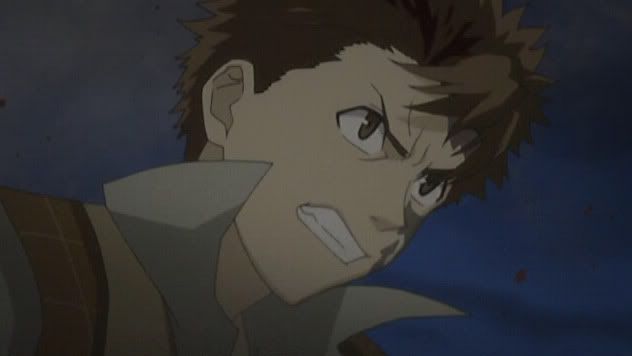 Jacuzzi: Check this out, this is me being cool. *CRUNCH CRUNCH CRUNCH*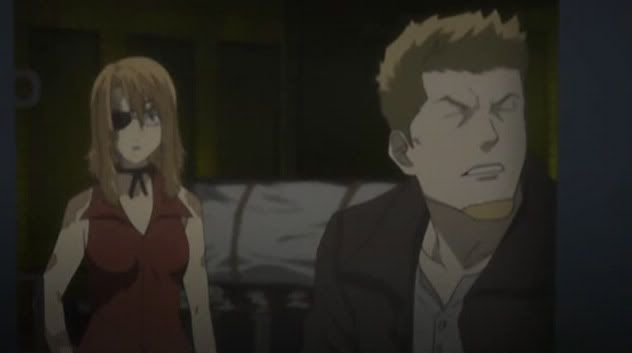 Nick: Whoa, Jacuzzi is being a super badass.

*BLAM!!*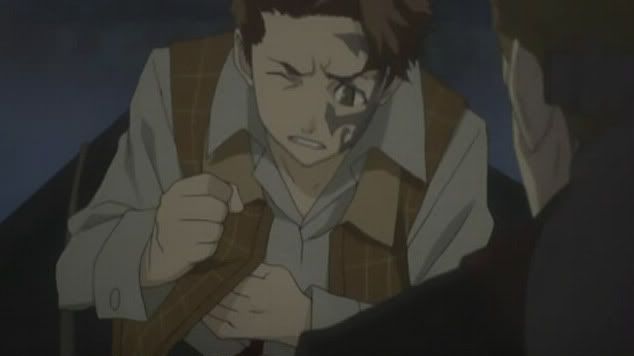 Jacuzzi: Y-you shot me!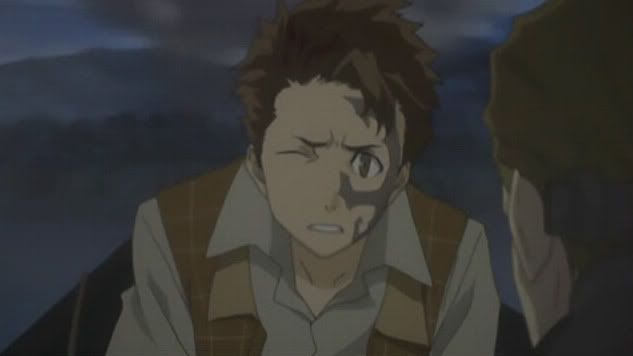 Jacuzzi: You have a gun? Well thanks a lot. A little bit unfair, you jerk.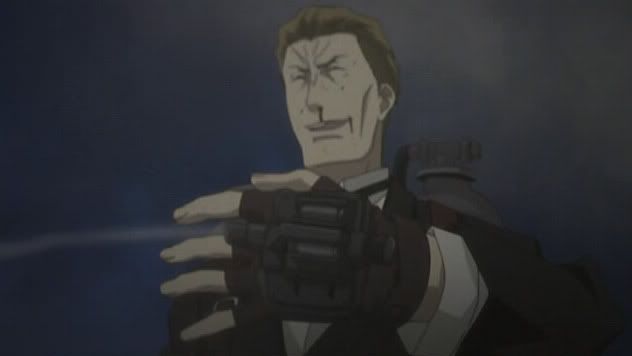 Goose: Ahaha! It's the latest in hidden weapon technology!

...except it's not hidden very well. D=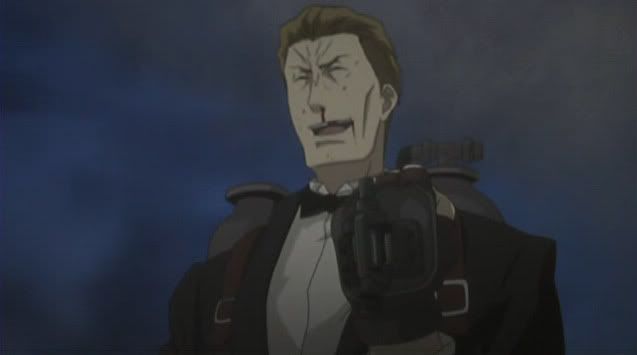 Hey Goose, you look kinda cool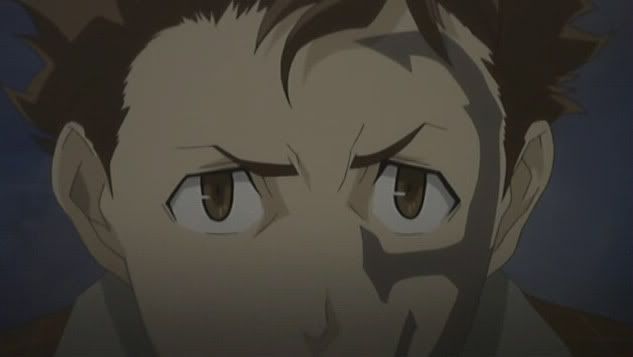 Jacuzzi: Oh, that's it, it's o—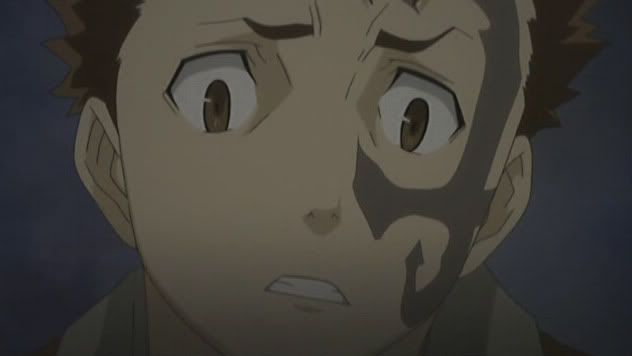 Jacuzzi: What the—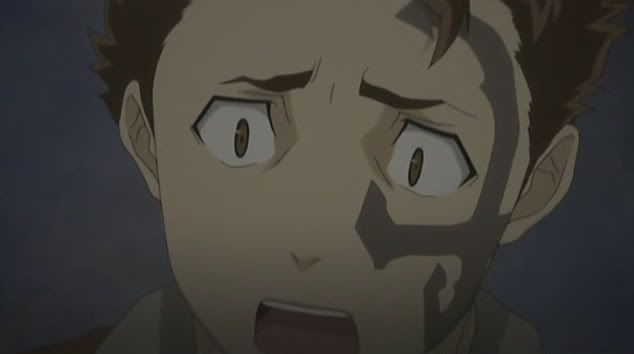 Jacuzzi: HOLY CRAP!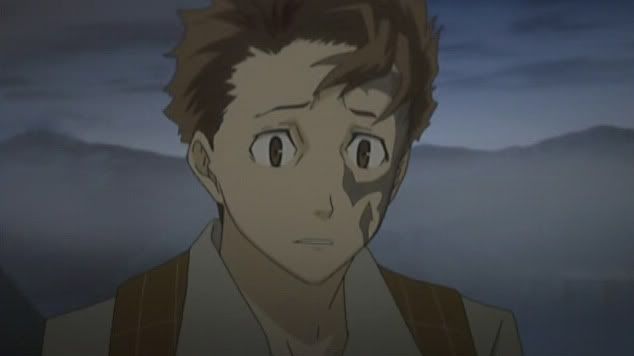 Jacuzzi: What is this stuff?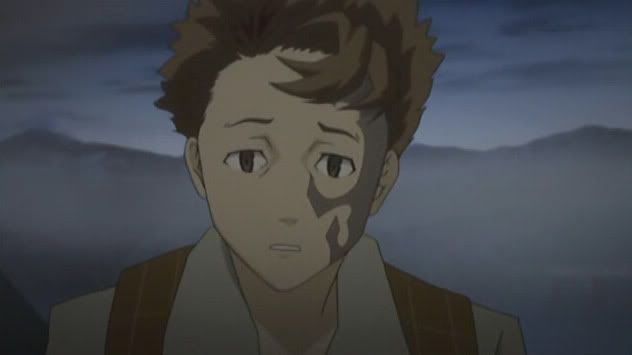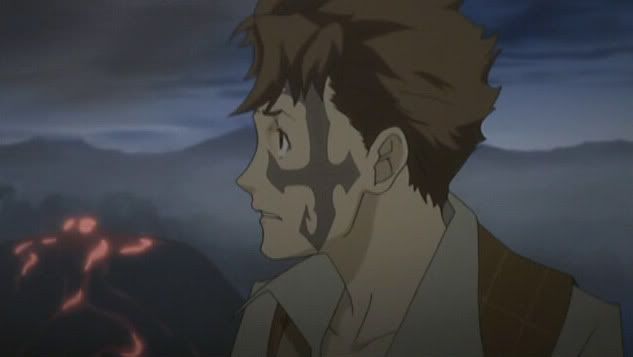 Jacuzzi: It's coming from behind the train...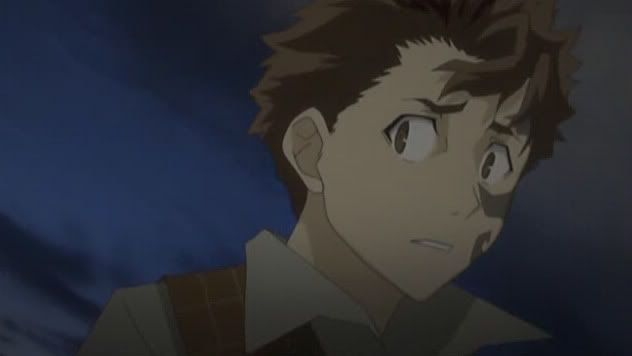 Jacuzzi:Erm...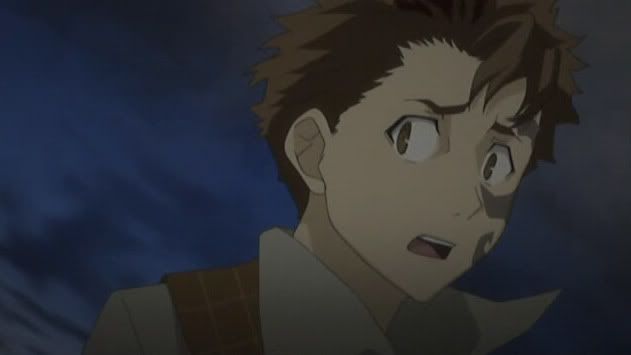 Jacuzzi: ....Rail Tracer?

Ealier... by a year: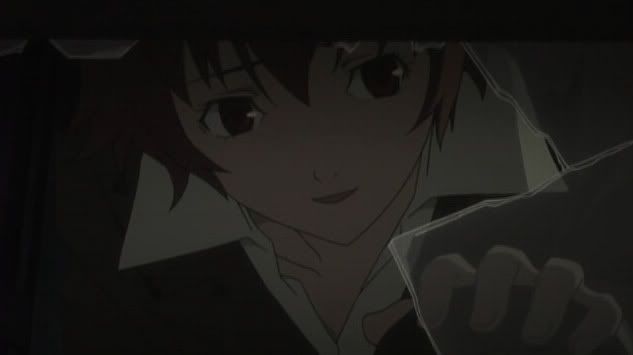 Ennis: Sorry for threatening you two with a knife. I need to go be awesome.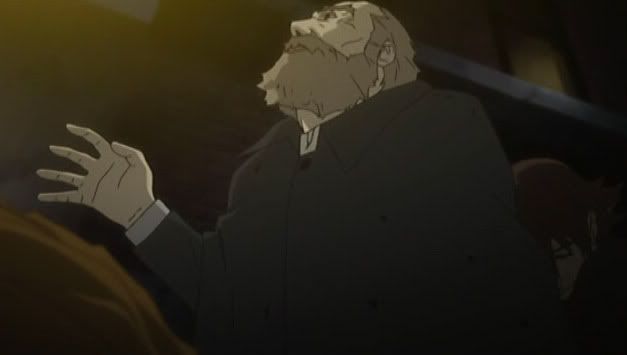 Ennis: TAKE THIS, LIZARD!
Szilard: Ow, my innards!

Back to our train: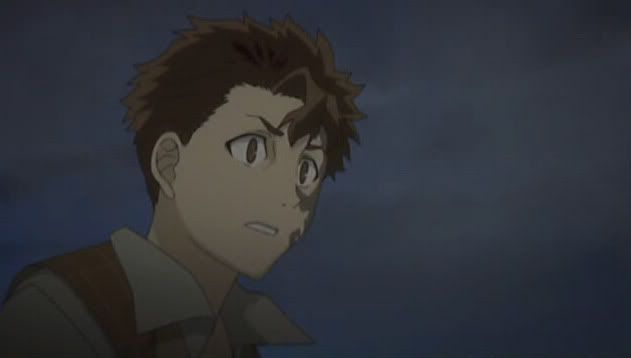 Goose: KILL IT! KILL IT WITH FIRE!!!
Jacuzzi: Damn, dude. Well, this seems like a good moment for...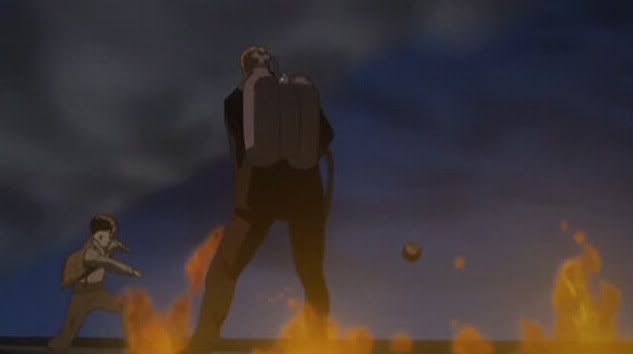 Jacuzzi: bomb time~! If you're going to use your gun, then I can use Nice's bomb!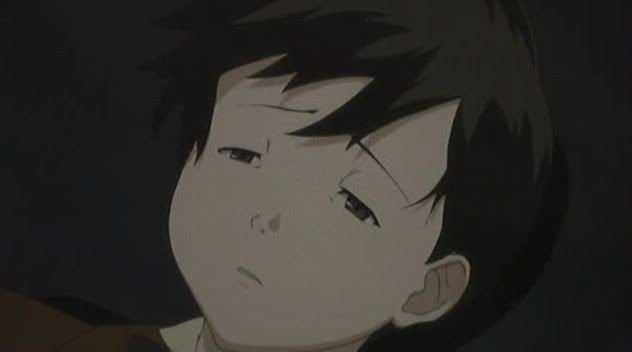 Czes: Oh god, I hurt so bad.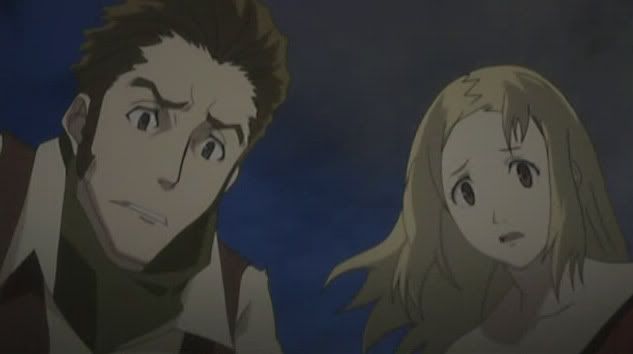 Miria: Czes! Czes! Are you okay?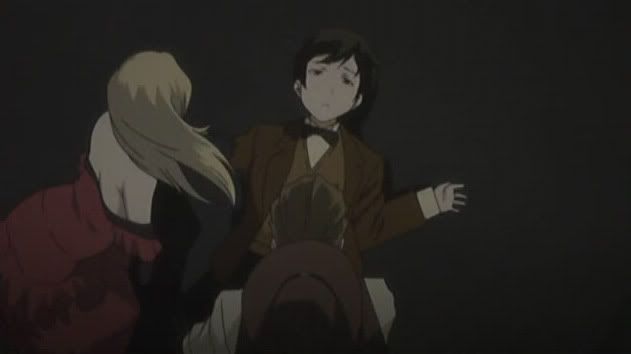 Czes: I need a drink.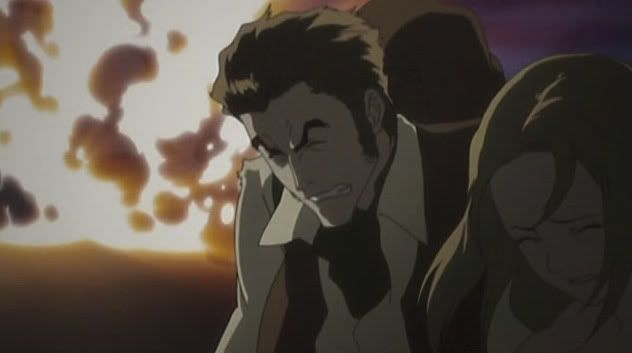 *KA-BLAM!*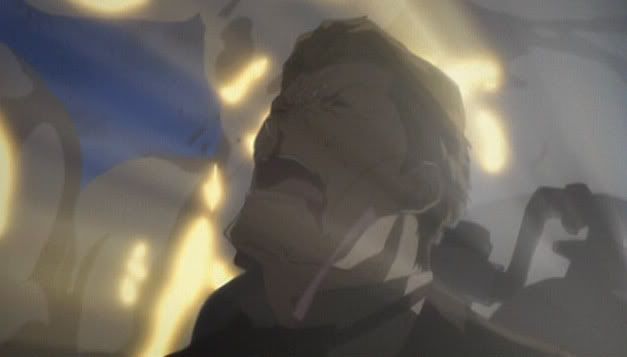 Goose: OH IT BURNNNSSS!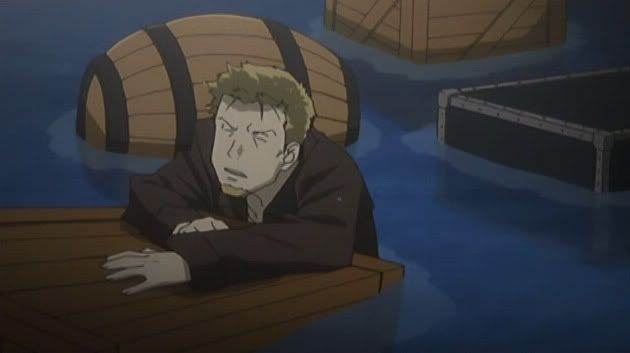 Nick: How did I get off the train?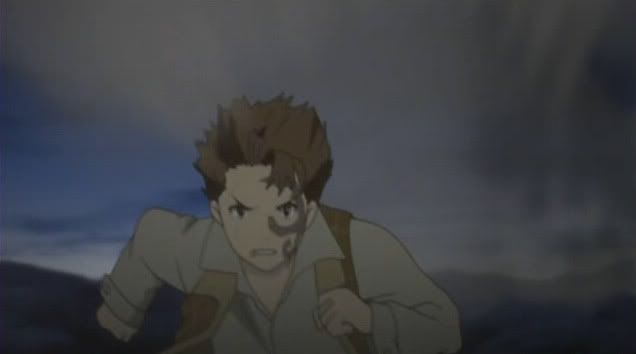 Jacuzzi: Now it's time...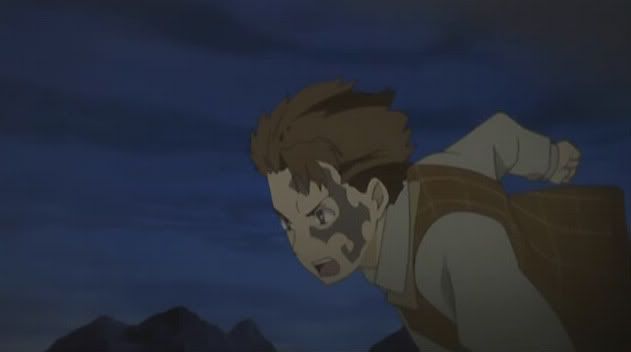 Jacuzzi: ...to finish this off!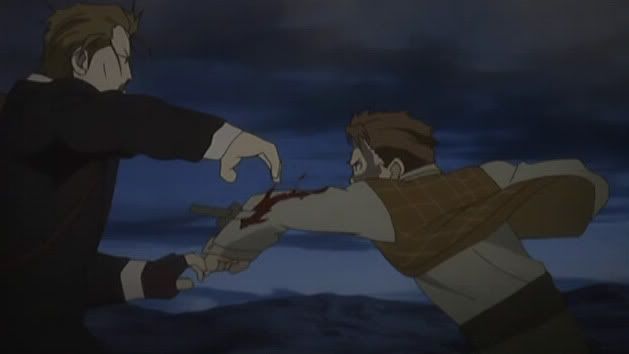 Jacuzzi: I'll gladly sacrifice an arm for the opportunity to...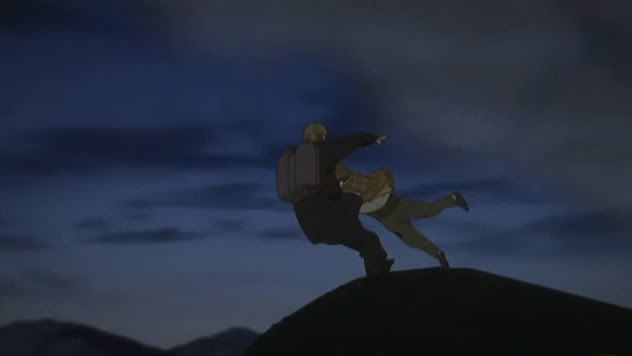 Jacuzzi: Knock your sorry ass off this train!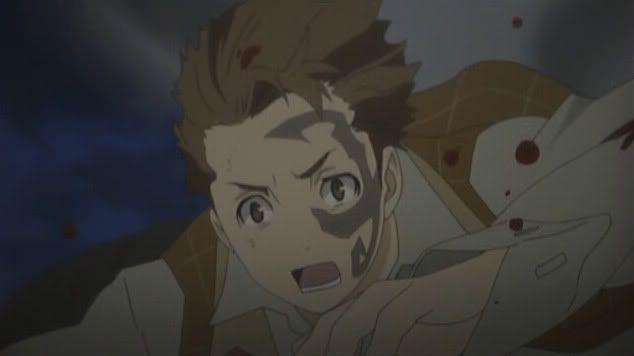 Jacuzzi: This is so going to hurt.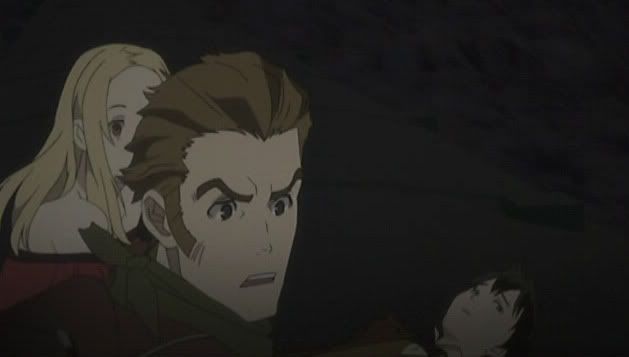 Issac: Another explosion? What's going on back there?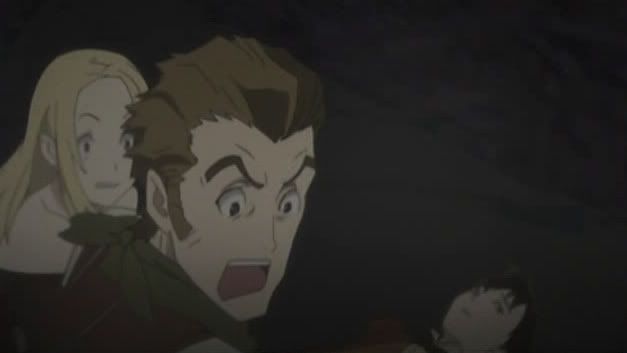 Issac: GAH! WHAT IS THAT?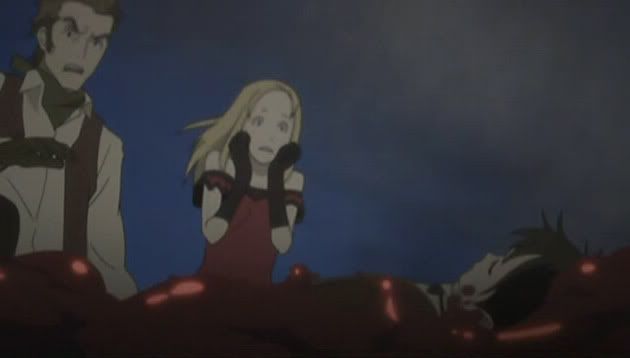 Miria: It's attacking Czes!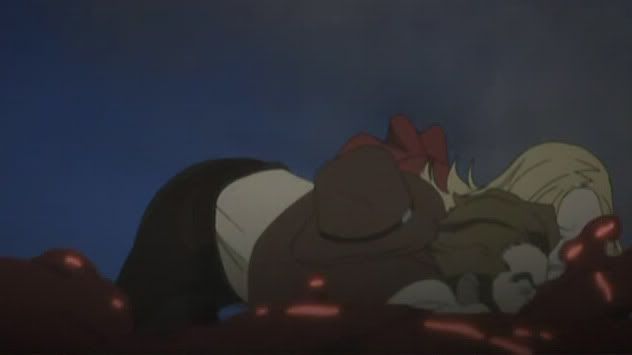 Issac: We have to protect him!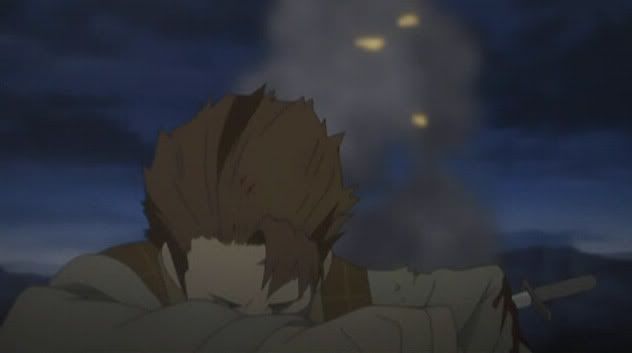 Jacuzzi: I have no idea how I held onto this, but damn am I glad I did.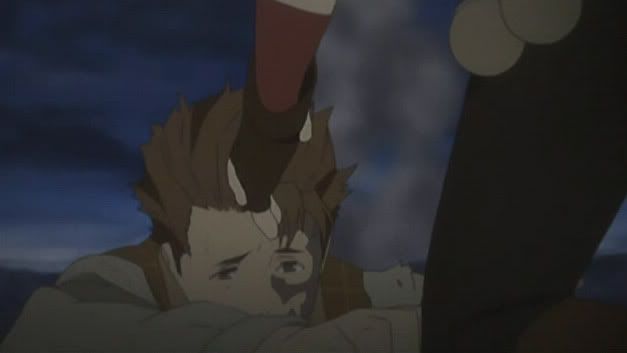 Jacuzzi: N-nice. I'm glad you're alright.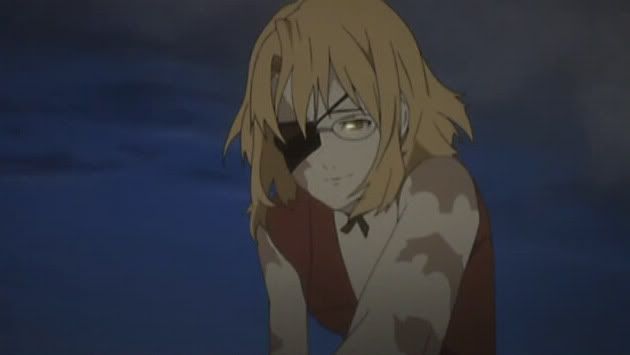 Nice: I'm glad you're alright too, Jacuzzi.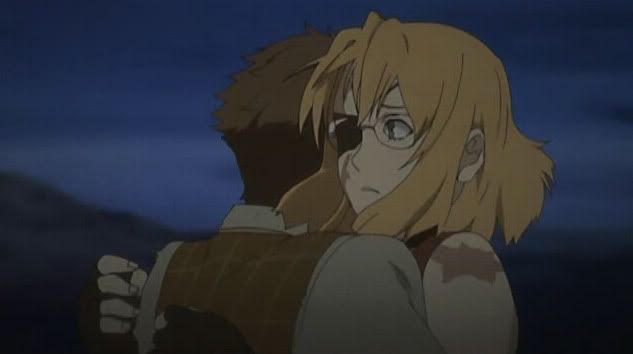 Nice: Jacuzzi?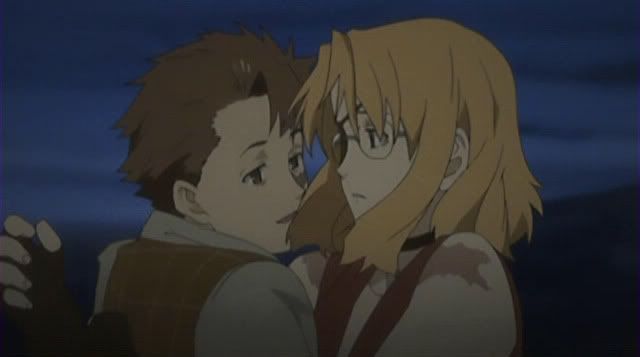 Jacuzzi: I'm so very tired. Can I just rest like this for a bit?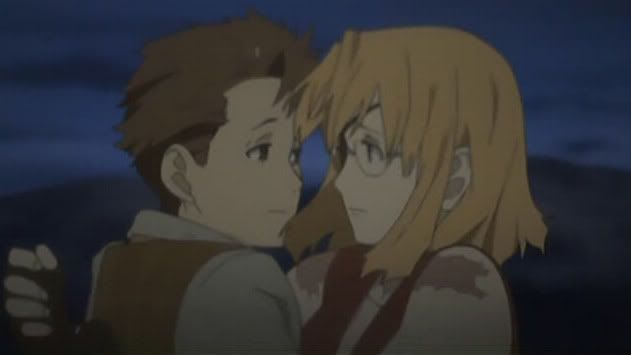 Nice: Oh course you can.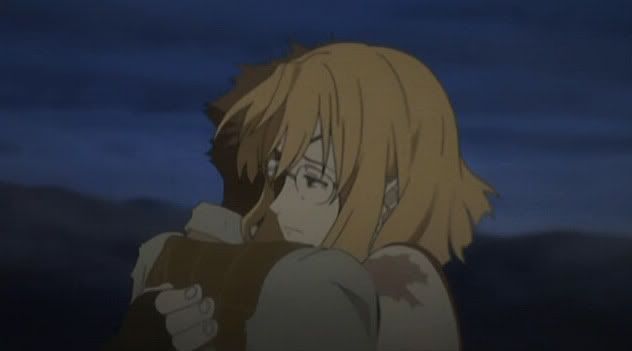 ♥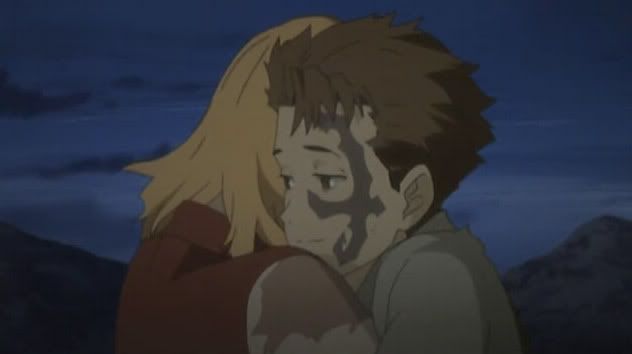 Jacuzzi: Thank-you, Nice.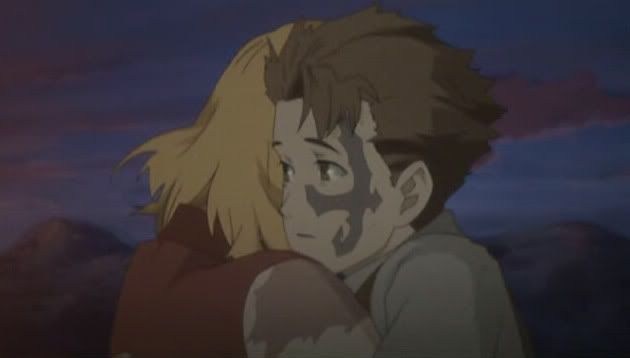 Jacuzzi: Oh?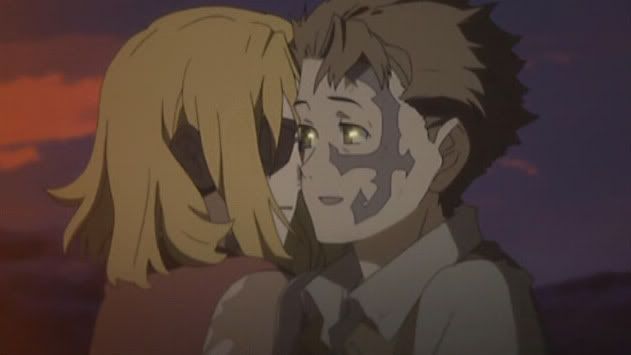 Jacuzzi: Sorry, Nice, it looks like it still be a little while before I can rest.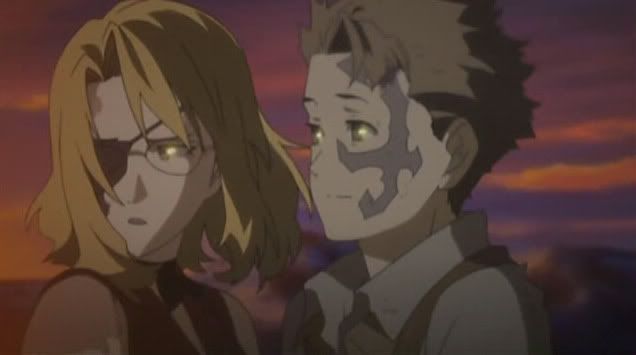 Nice: Oh man, this better be good. The mood was just getting nice here, too.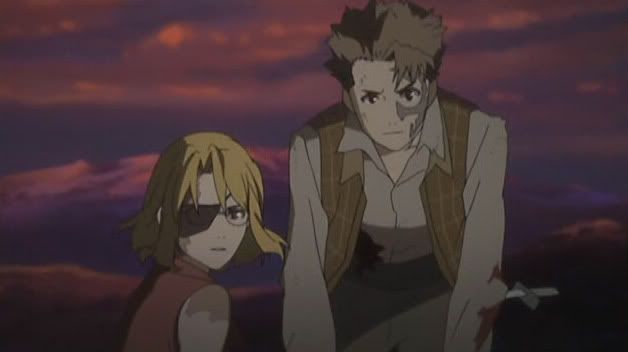 Jacuzzi: I don't care who you are, if you wish for it, I'll take you on.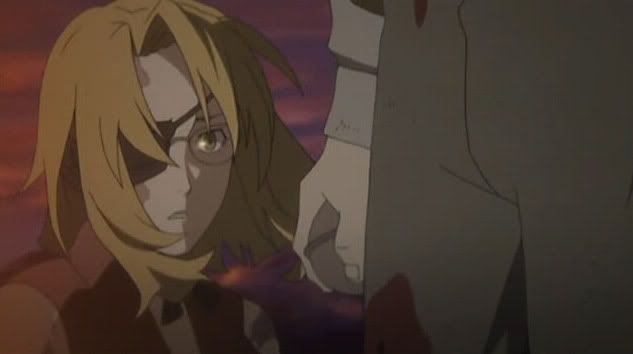 Nice: Jacuzzi... hey, is that my grenade?



Jacuzzi: Bring it.

Back in the day: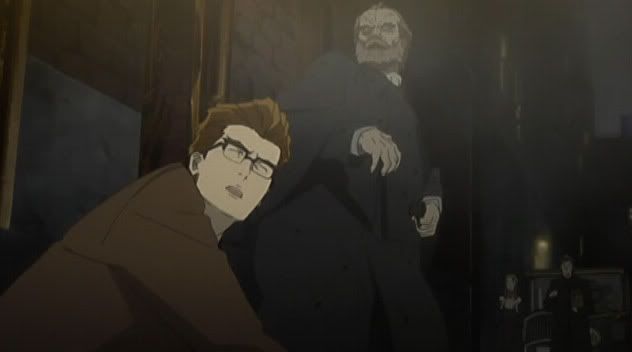 ???: Hey bitches, we're back.
Szilard: But... you were dead!
Firo: Yeah. We were.
Randy: Eat fire!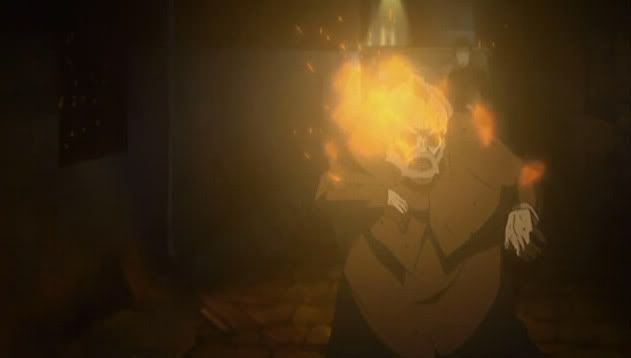 Szliard: SKREEE!!! SKREEEE!!!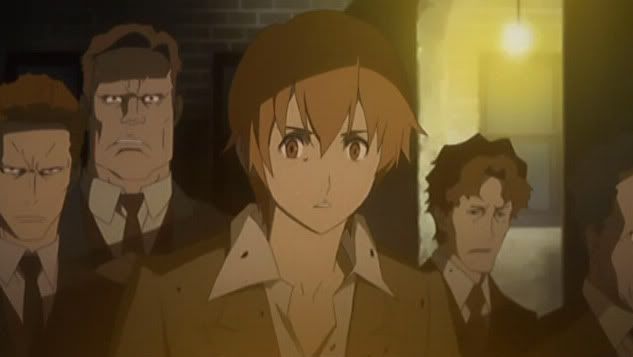 Firo: Whoa, he burns well.
Ennis: Eat him with your right hand!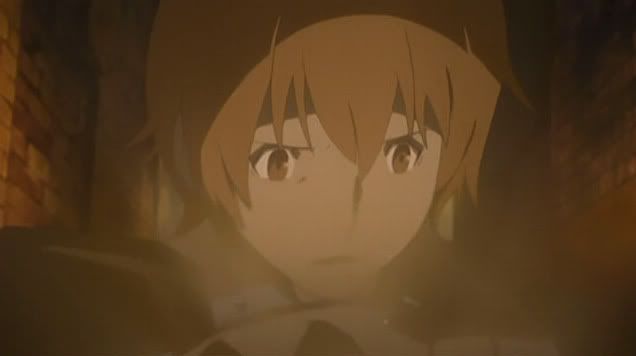 Firo realizes there are somethings he just should not eat.

Pussyfoot: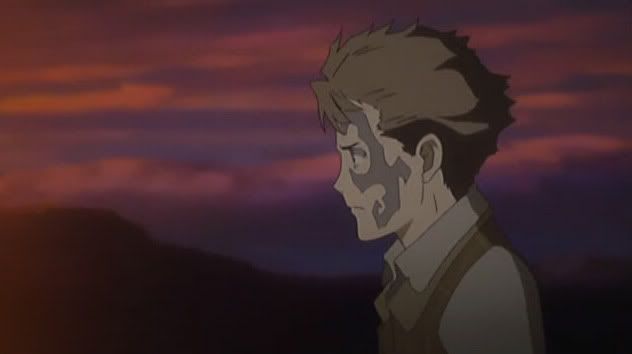 Jacuzzi: Come on.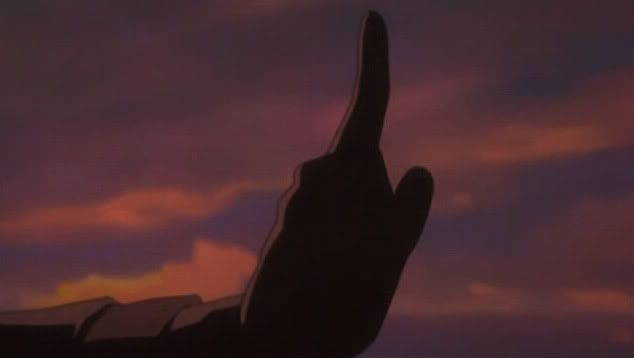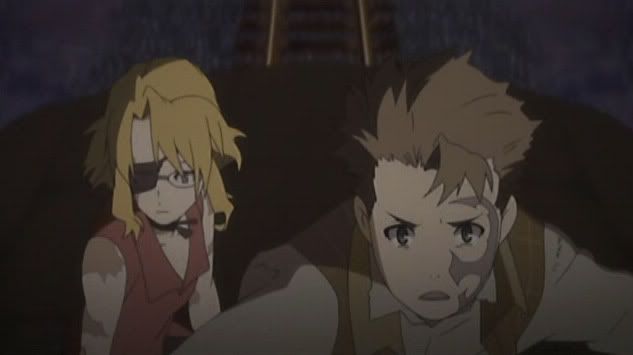 Jacuzzi: Er, what?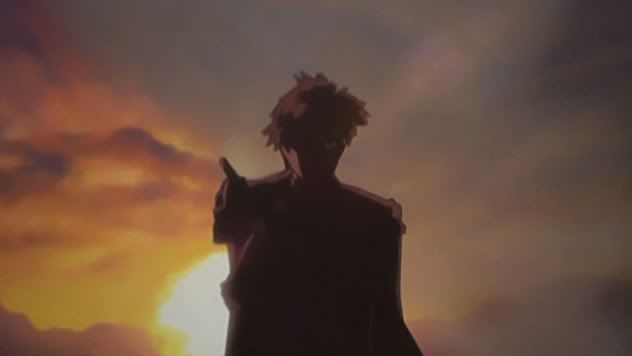 Claire: *thumbs up*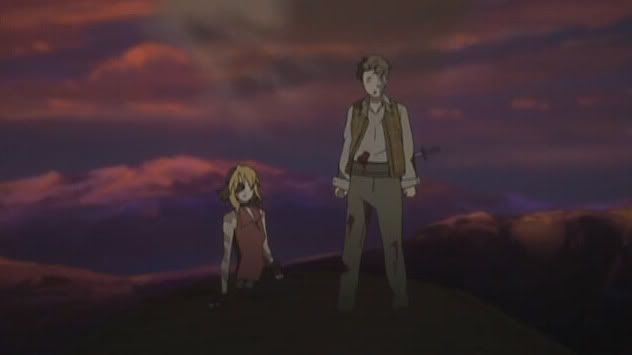 Jacuzzi: Oh. Okay.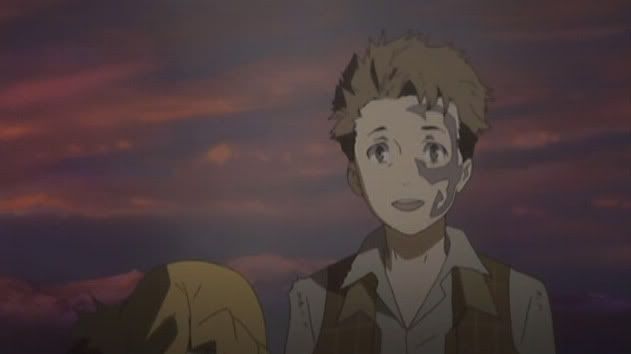 Jacuzzi: The Rail Tracer thinks I'm cool!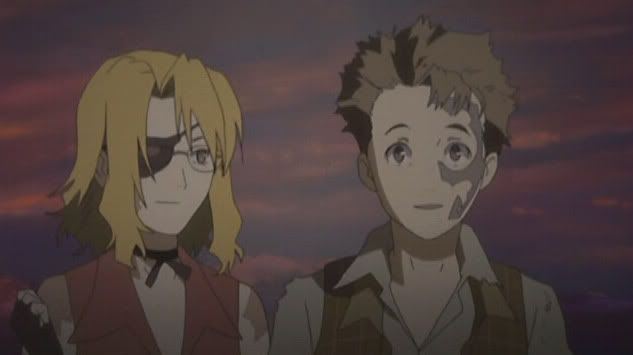 Jacuzzi: Wow. That makes me really happy.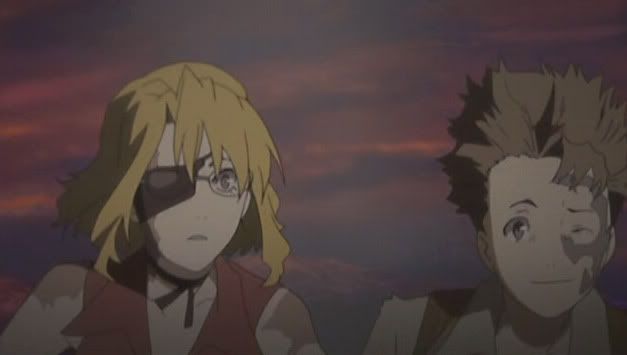 Jacuzzi: Come on Nice, let's go find our friends!



Nice: Alright!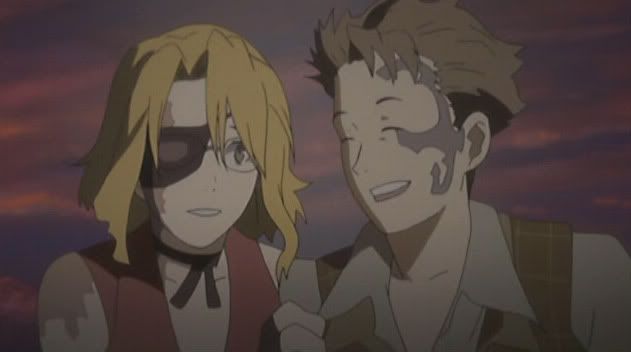 Jacuzzi: XD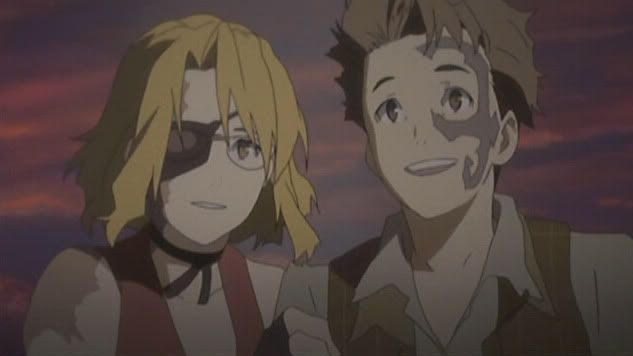 Jacuzzi: Life is awesome.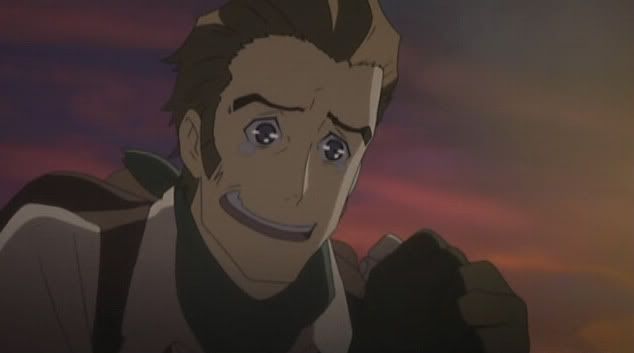 Issac: Czes, you're alright!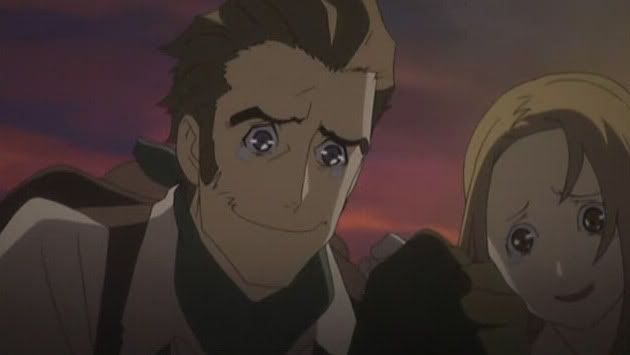 Miria: And you've got your arm and legs back!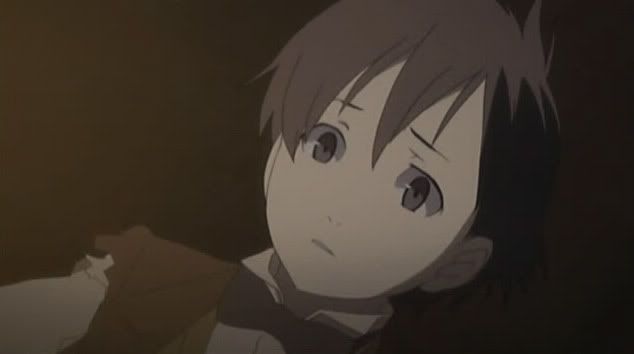 Czes: Errr... yes?



Czes: I have a confession to make. I'm not a good kid like you think I am.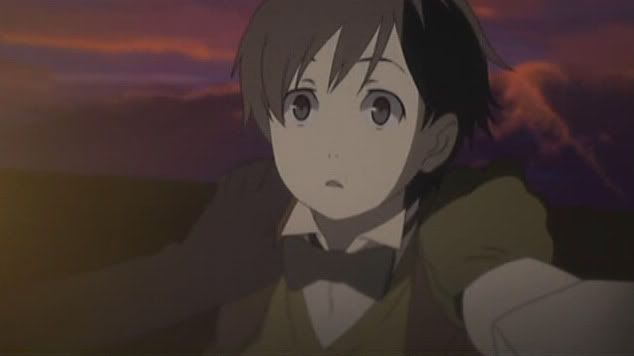 Issac; What are you talking about?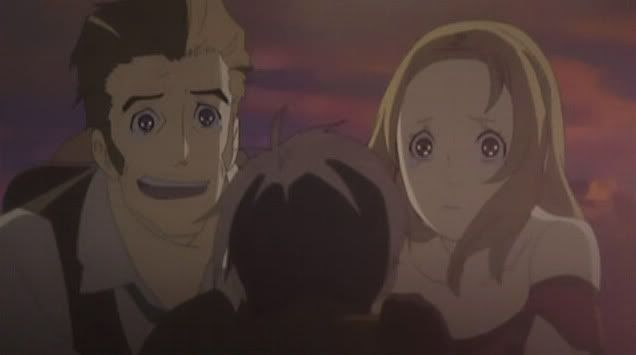 Issac: Of course you're a good kid!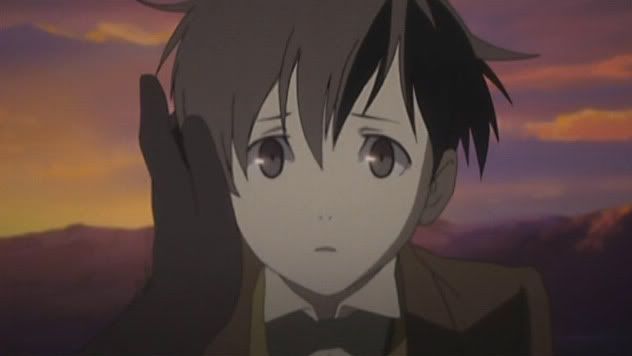 Miria: That's right, don't worry about a thing, Czes!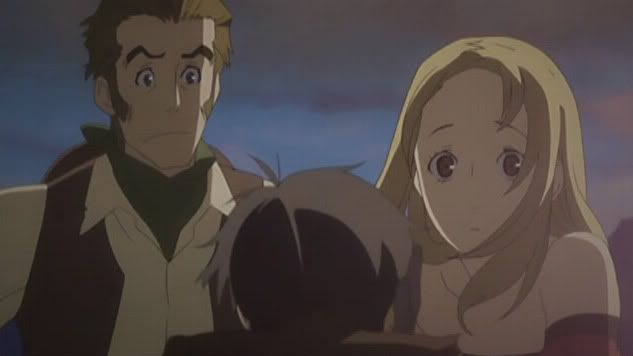 Czes: *sniff*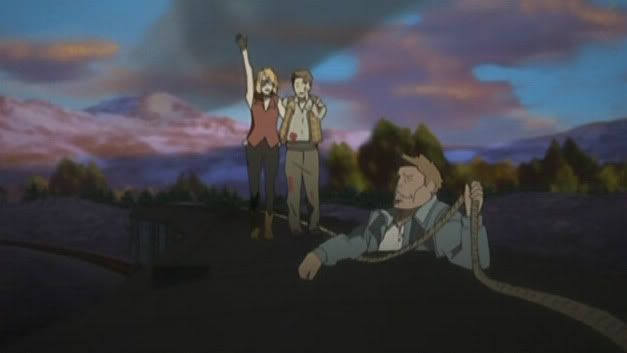 Jacuzzi: Issac!!! Miria!!!

In that one back alley: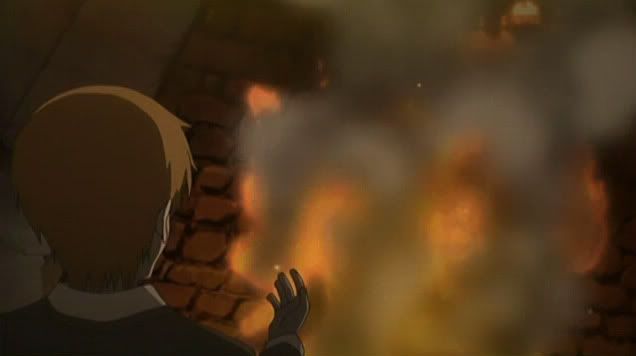 Firo: That was... strange.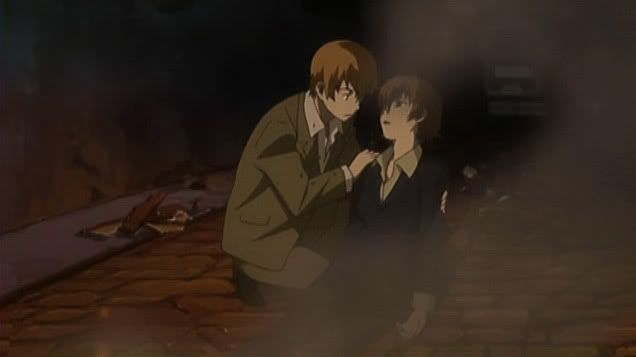 Firo: Hey there. Are you okay?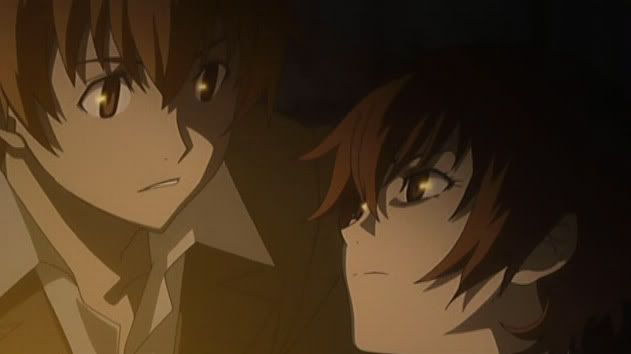 Ennis: I feel like I'm dying.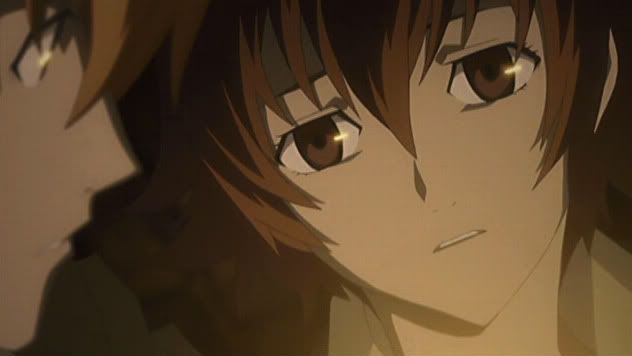 Ennis: Can you... kill me or something?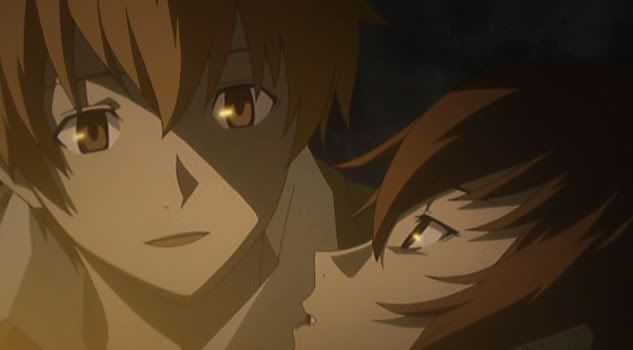 Firo: Hells no. But with my patented "magic fingers" technique...



Ennis: That's incredible! I feel great!
Firo: Oh yeah.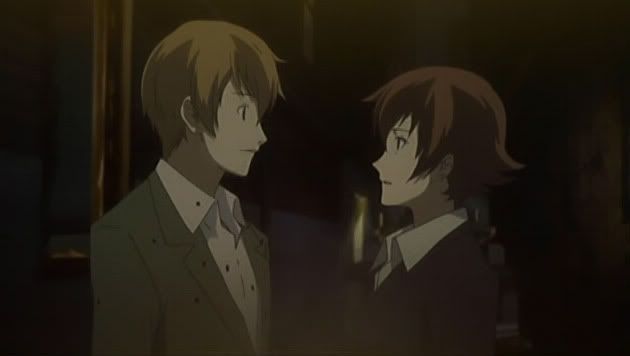 Firo: So, I'm Firo, and you are?
Ennis: ...Ennis, but you should know that.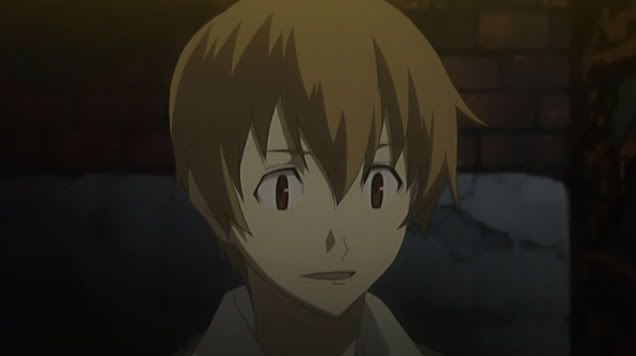 Firo: Well, yeah, but I thought it's only proper to ask a lady who you would like to date her name instead of just knowing it because I sucked up an old nasty man with my right hand.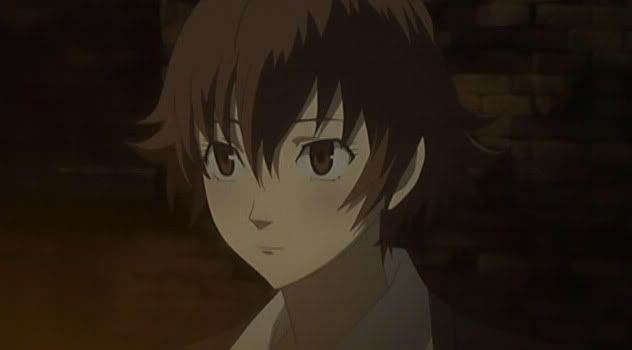 Ennis: Oh, well. Oh. ♥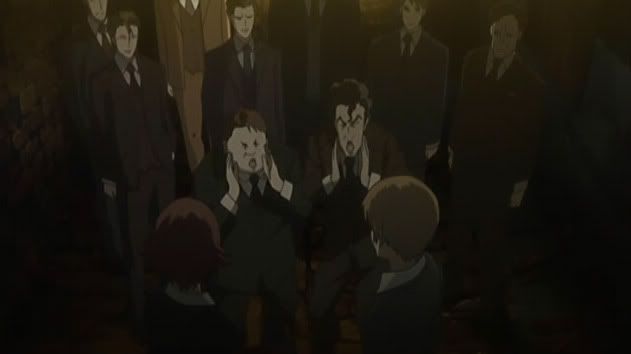 Randy and Pezzo: Hyuuuu~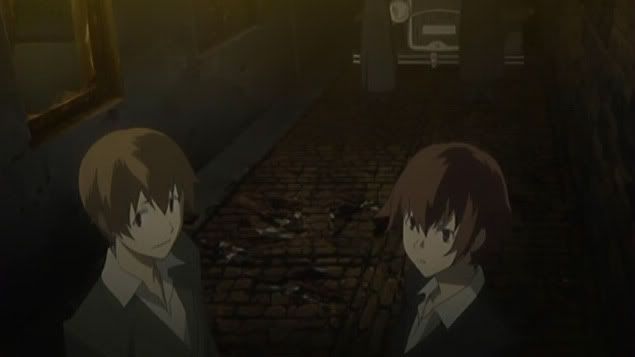 Firo: Heh, you guys.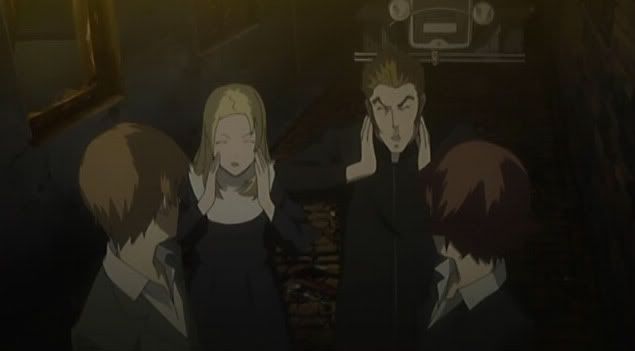 Issac and Miria: Hyuuu~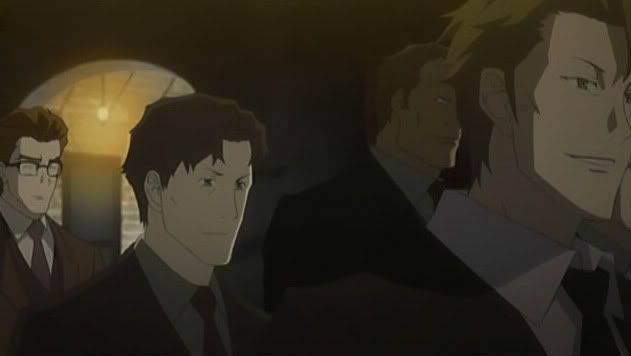 AND MAIZA GETS LEFT OUT. D=

So anyway, you know Eve was chilling with the Gandor brothers and all....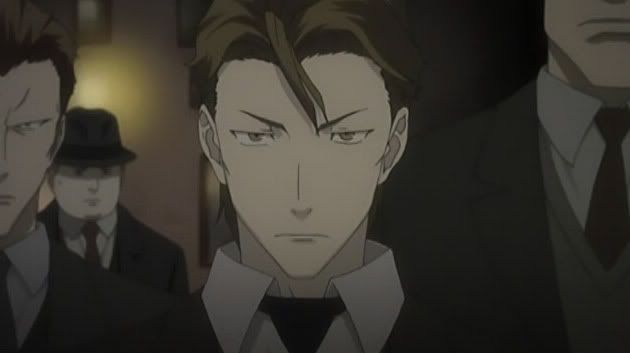 Luck. Hey Bartello. I'll tell you what happened to Dallas.

[FLASHBACK]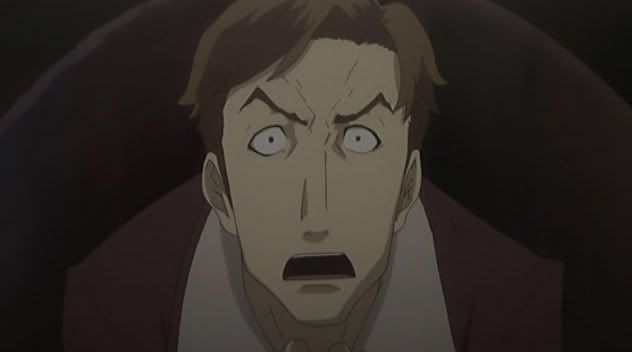 Dallas: Holy crap, I'm in a barrel!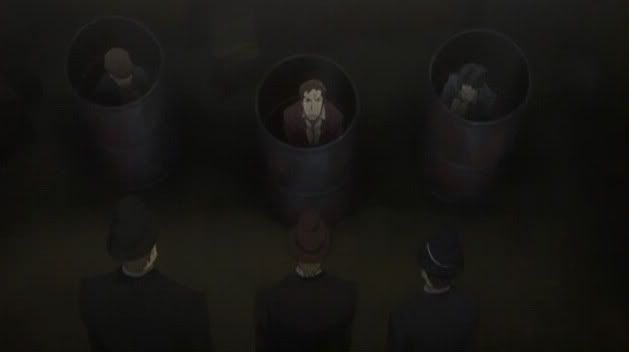 Luck: Yeah. You're immortal, and we don't want to eat you. So... we're going to throw you in the ocean.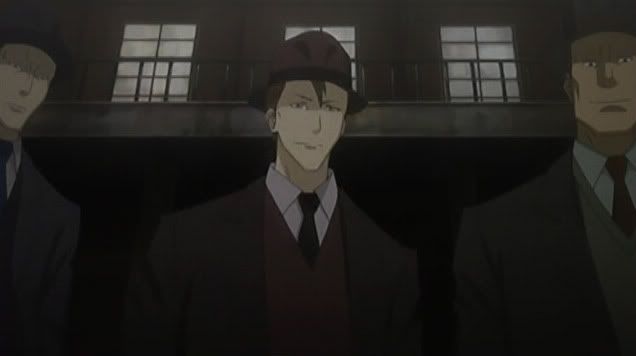 The Gandor brothers take a wonderful sick pleasure in this.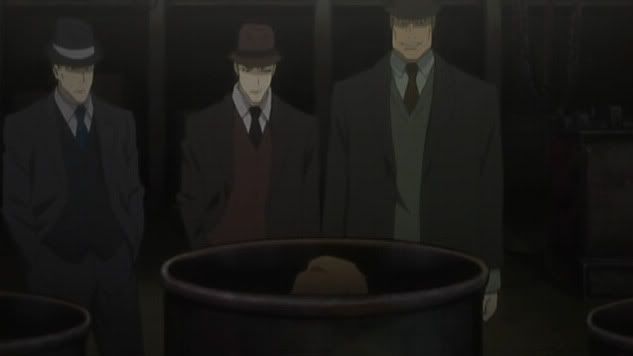 Dallas: Y-You wouldn't!
Berga: Heeheehee... oh really?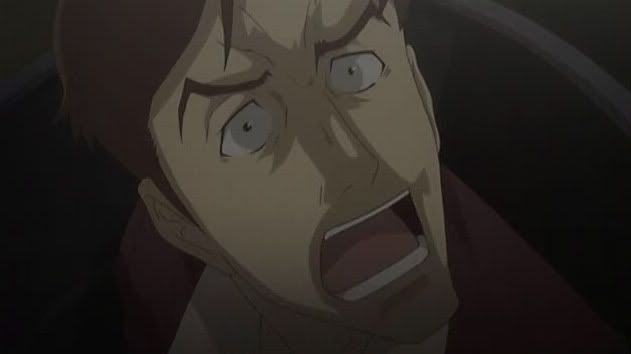 Dallas: Wait! WAIT!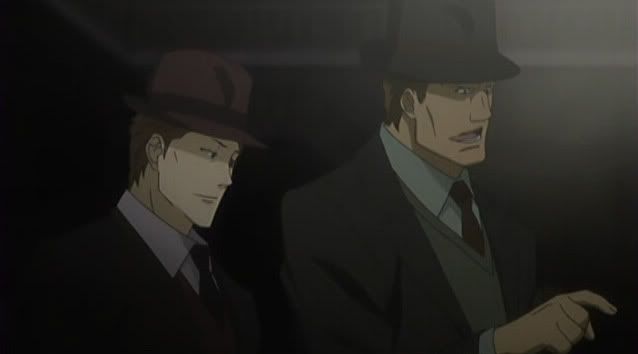 Berga: See, with that cement, you won't be able to get out either. Loser.



Berga: And now you're out of our hands! This is what you get for being an asshole!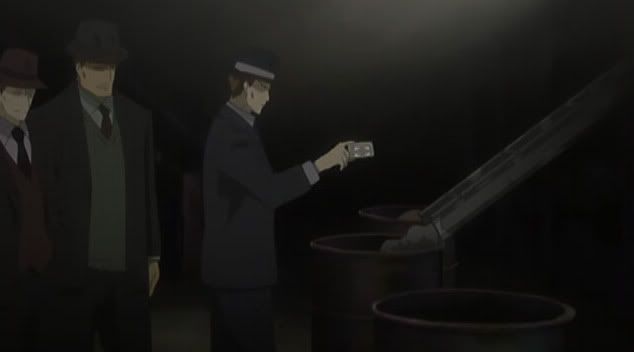 Keith thinks that being at the bottom of the ocean might be boring, so he gives them a gift.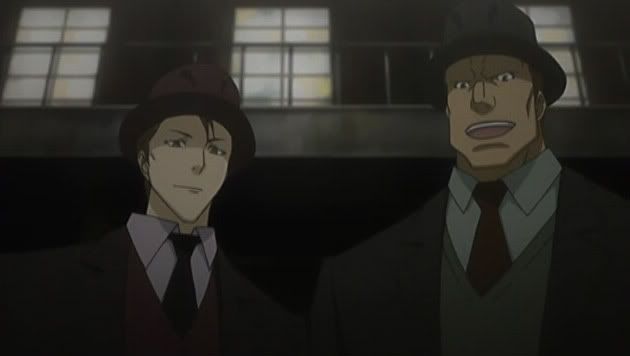 Berga: Serves you guys right.

[END FLASHBACK]


Eve: You guys are cruel. D=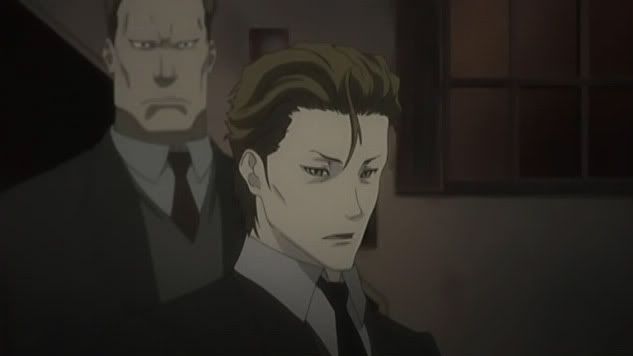 Luck: Yeah well he started it.



Gustav: BOSS! YOU'RE HERE!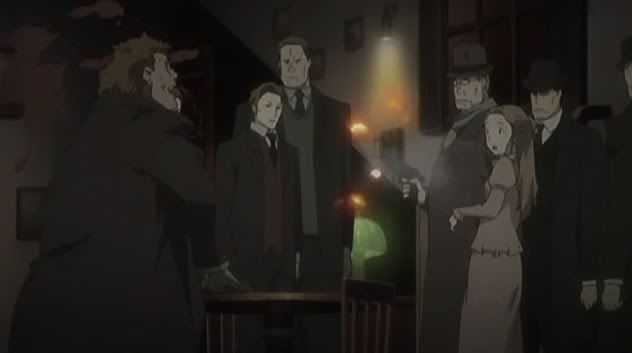 Gustav gets the BAD ENDING.

Now, right after the Pussyfoot incident: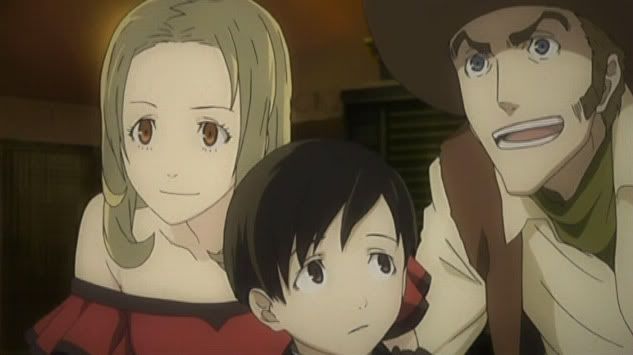 Issac: Ennis! Ennis! We brought you something!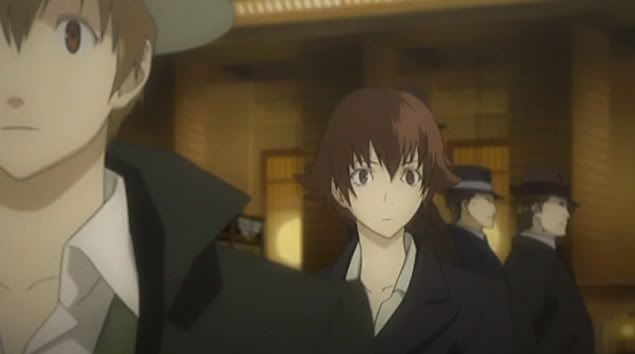 Ennis: Huh?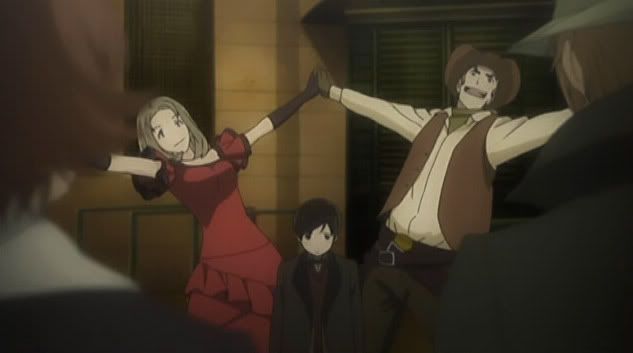 Issac: This is Czes! He can be your new brother!!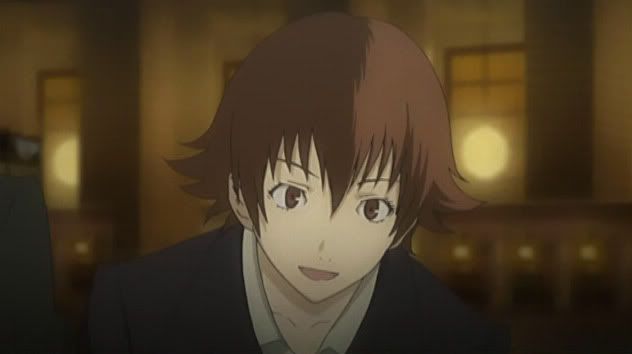 Ennis: Haha, well, it's nice to meet you, Czes.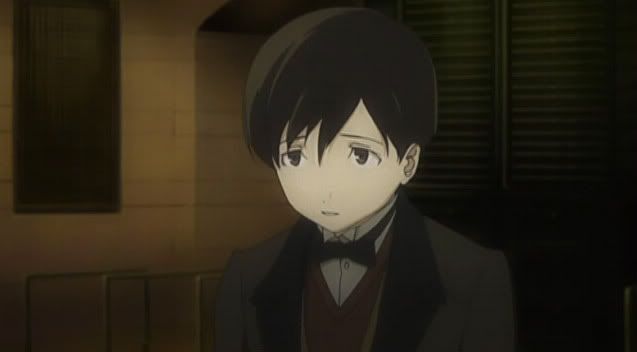 Czes: Um, yes. It's nice to meet you too.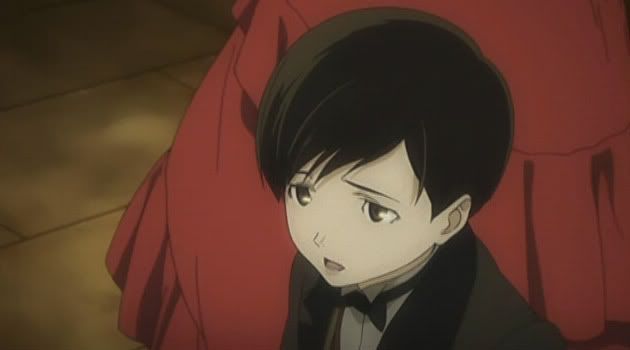 Czes: Oh, uh... Maiza... (shit, he's going to kill me! He's going to eat me!)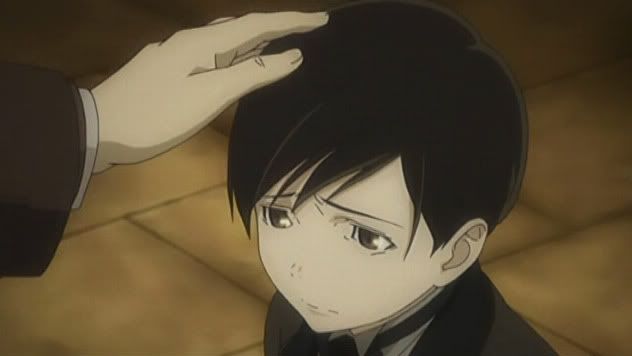 Maiza: Oh Czes, it's been so long.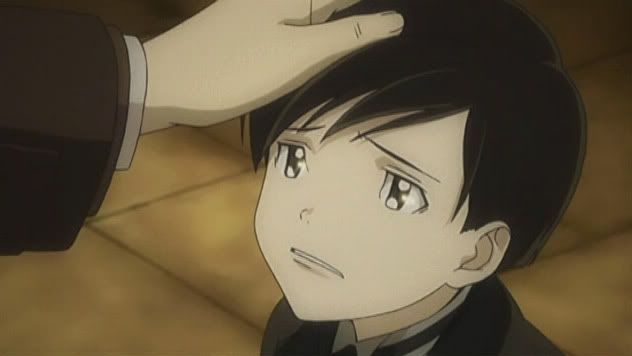 Czes: *sniff*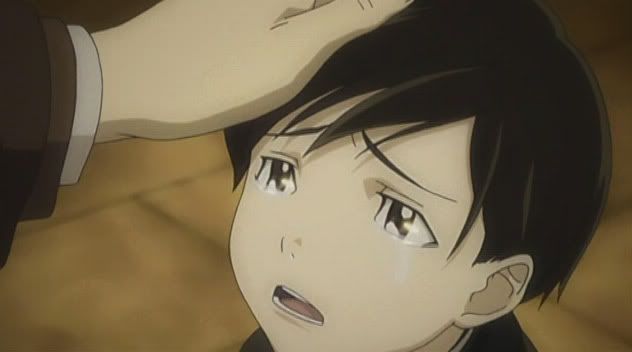 Czes: Maiza!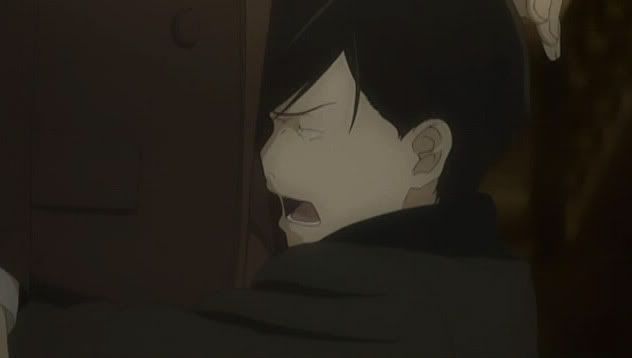 Czes: I missed you! I wanted to see you!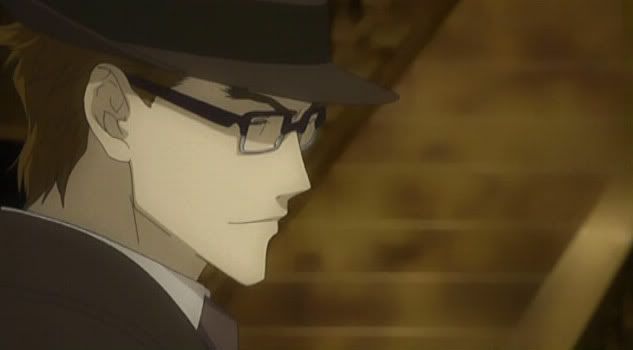 Maiza: There, there, Czes... there, there...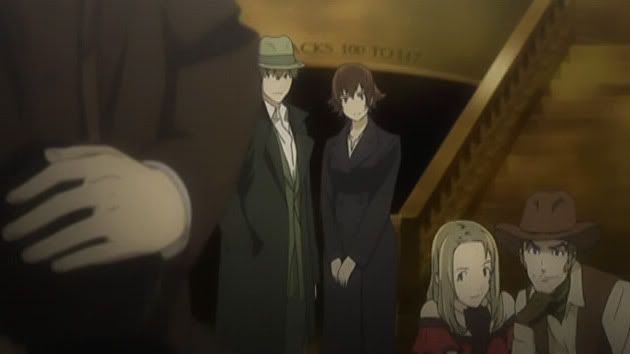 Issac and Miria approve.

Whoa there, back to 1930!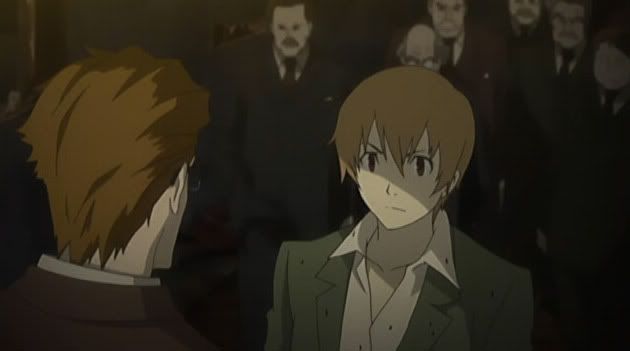 Firo: So, you're immortal.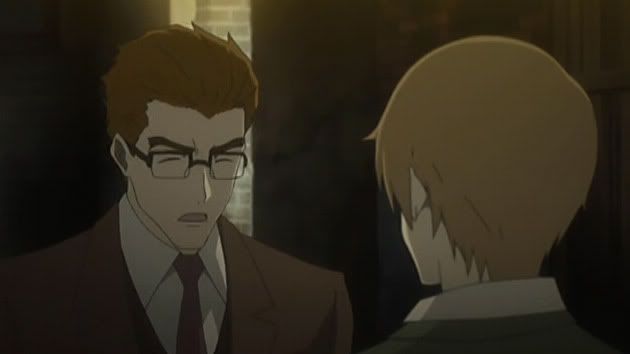 Maiza: Yes, I'm sorry I didn't tell you.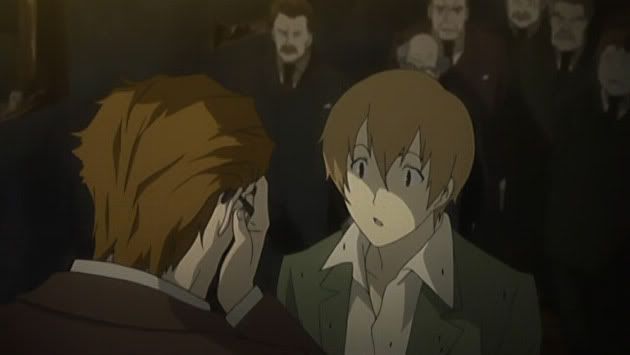 Maiza: I'm such a horrible person! Now you all must suffer the same fate!



Firo: Hey Maiza, don't cry!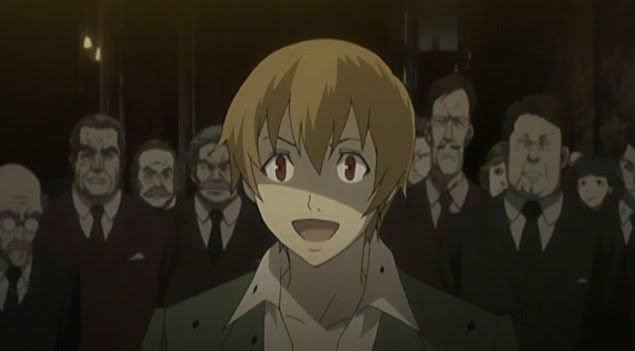 Firo: This is way cool! This isn't a time for crying, it's more of a time for , you know...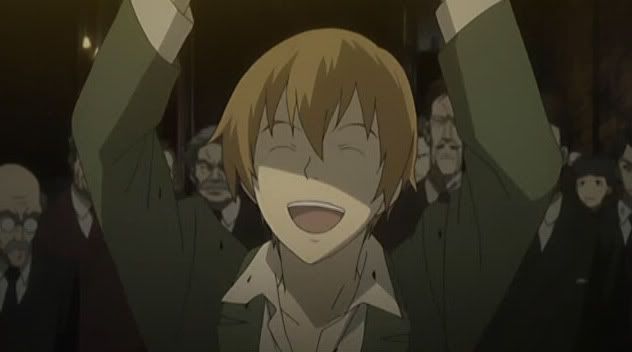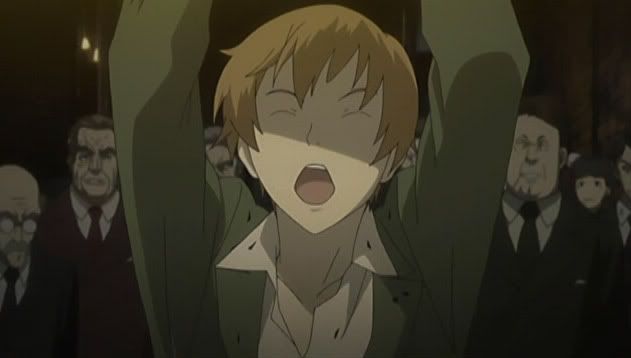 Firo: Ya-hoo!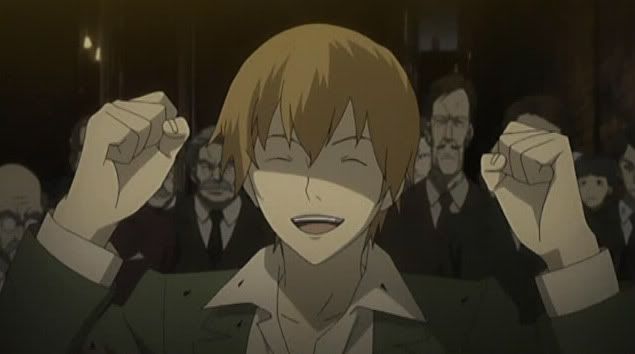 Firo: Right?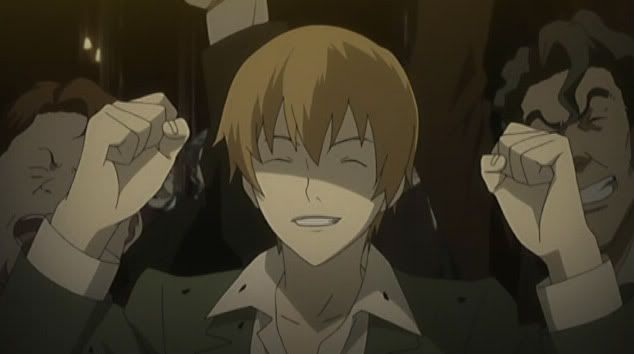 Randy and Pezzo: Ya-hoo!!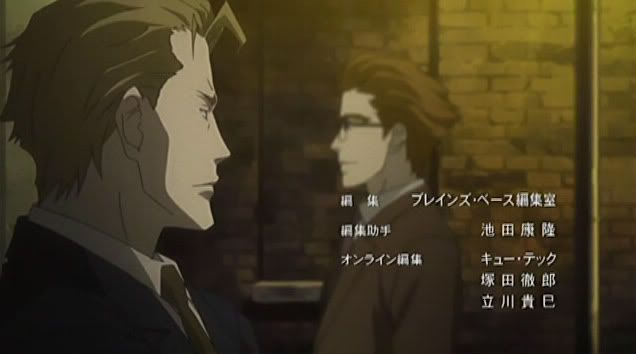 Lonnie: So, more immortals now?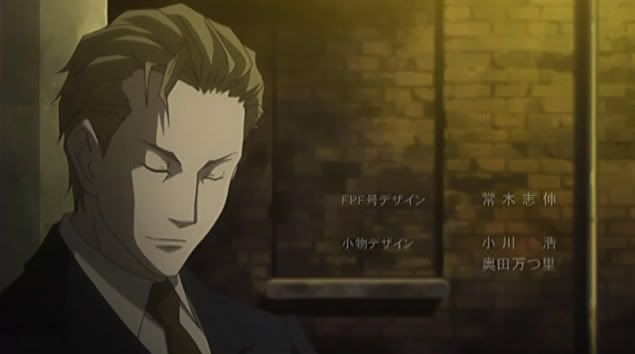 Lonnie: Ma, ii.

Pussyfooted: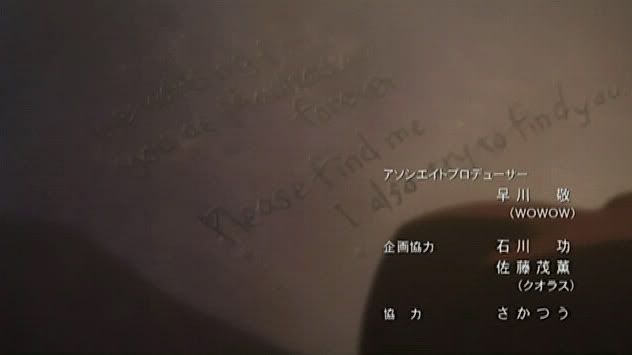 Writing: ...be waiting... you... Manhattan forever ...Please find me I also try to find you.
Claire: Whoa, someone get this girl grammar lessons!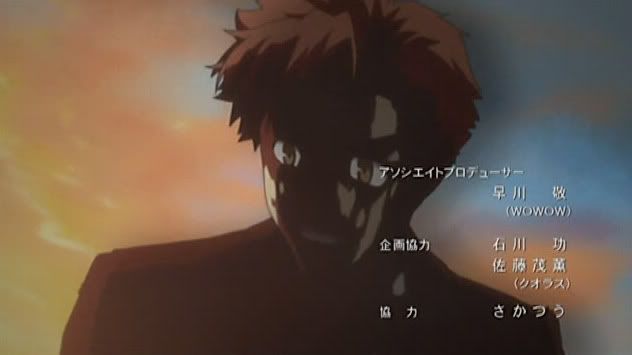 Claire: But I guess that means our date is a-go?

2001: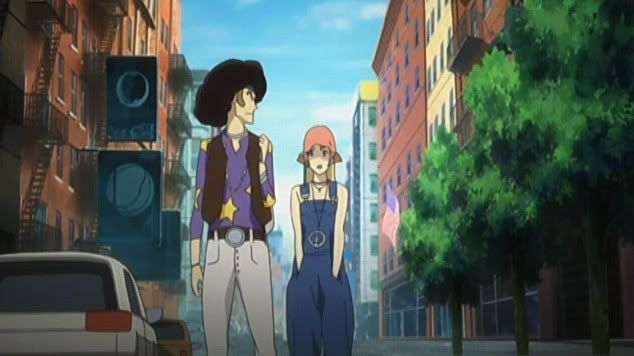 Miria: Hey, I just realized something.
Issac: What is it?
Miria: We haven't aged at all in like... 70 years.
Issac: =O!!!!!!

Summary:
Everyone is awesome. Jacuzzi gains many, many badass points and becomes the most badass character in the series. Claire and Chane will probably hook up shortly, Firo and Ennis are finally together, and Issac and Miria are awesome like usual. The Lizard is dead, Dallas is in a barrel, and the Gandors are doing fine. Life is good and Baccano is awesome.

Thoughts:
Jacuzzi is awesome. Jacuzzi is awesome. Oh man is Jacuzzi awesome. Hell, all the characters (except the Lizard and Dallas) are awesome. I do wish we got more of an ending with Jacuzzi and his gang though... Technically, the last you see of them is Jacuzzi whining as they get off the train. =\ Second season, please! I really want to see what happens in some of the other books, like The Slash. And I've seen lots of pictures (granted, most of them are fanart) with Chane in Jacuzzi's gang. Is she a member? Because that would be totally cool. So very, totally cool. And then Claire could hang out with them.

Jacuzzi needs kittens.

Okay, I think I'm done.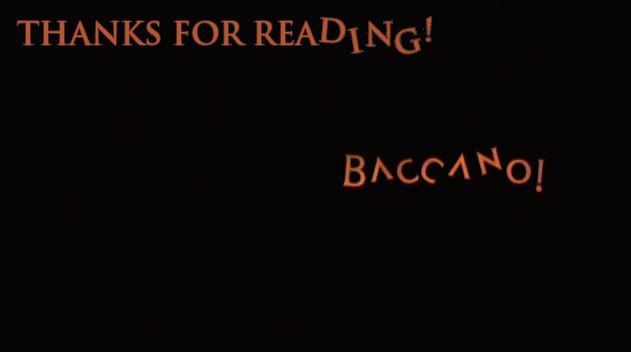 Thanks for taking the time to read these stupid things every week. I really appreciated all the lovely comments I've gotten because of these dumb posts!