How nice, episode 9 subbed yesterday, and 11 raw when I wake up!

65 pictures, not worksafe (Blood Claire, harsh langauge, me being inappropriate). Lots of Firo and Claire.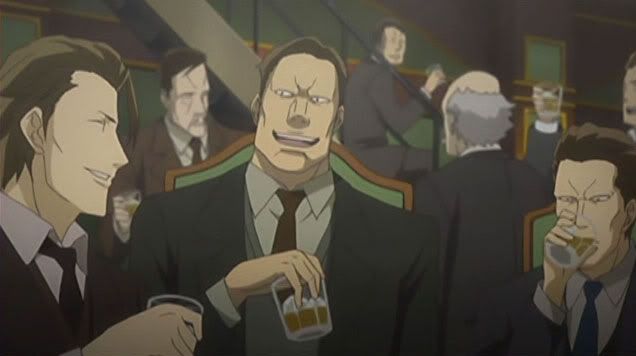 It's a party and everyone is invited!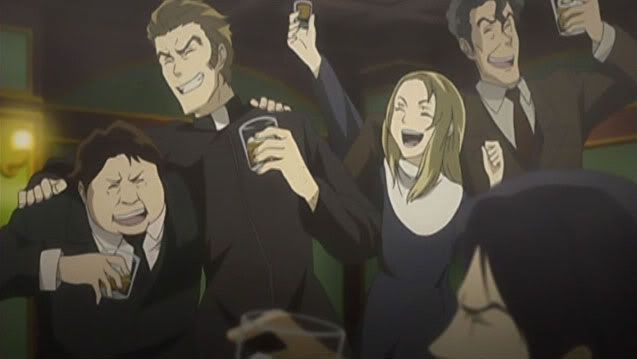 Randy! Pezzo! We missed you guys!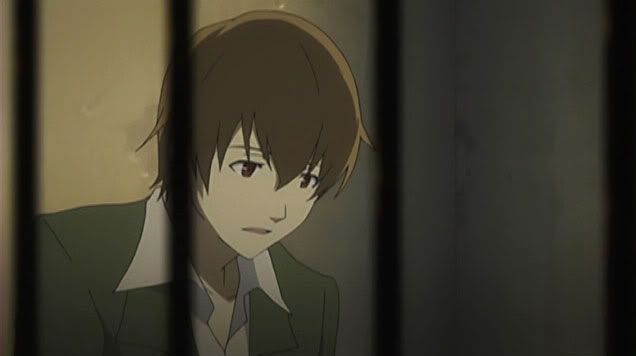 Firo: So... Maiza... can I ask you a question?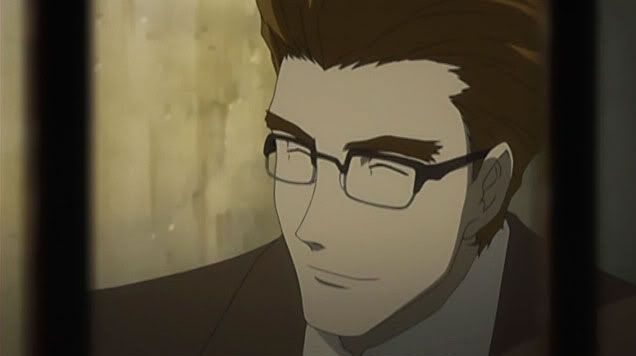 Maiza: What is it?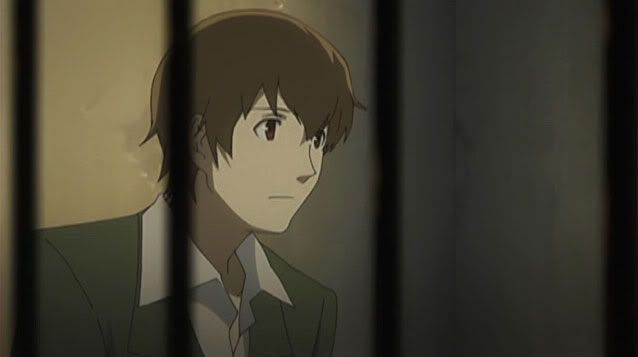 Firo: I was wondering... what ever happened to that cut on you a-



Firo: OH SNAP, it's that girl I was look for a number of episodes ago! I'll ask you a bit later, Maiza!
Maiza: *phew* Saved!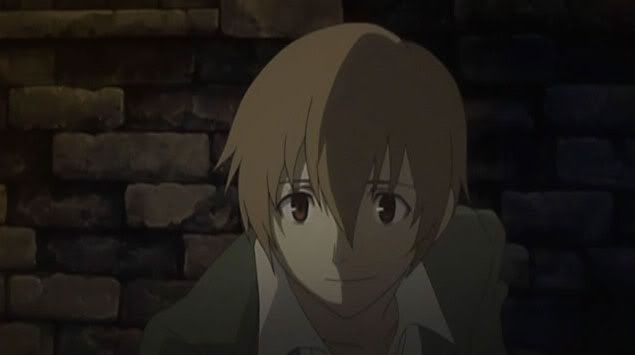 Firo: Hey there, I'm Firo.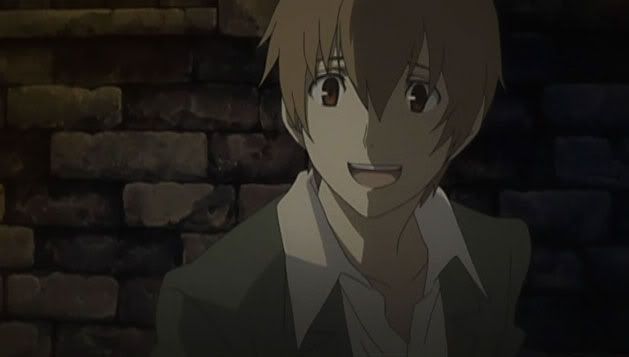 Firo: I've been trying to find you for a number of episodes.



Ennis: You stalker!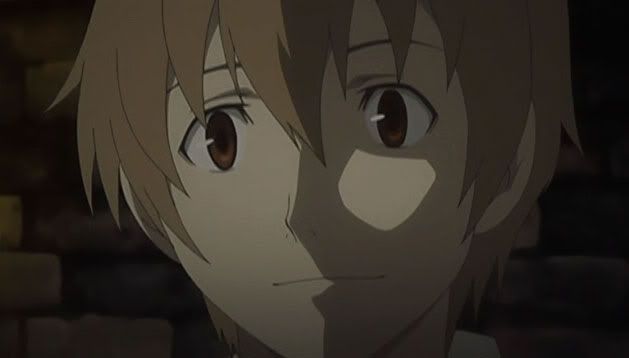 Firo. Well, yeah.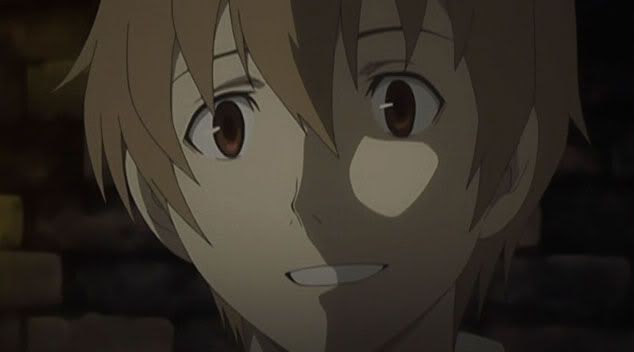 Firo: But I'm cute too.

PUSSYFOOOOOOOOOOT: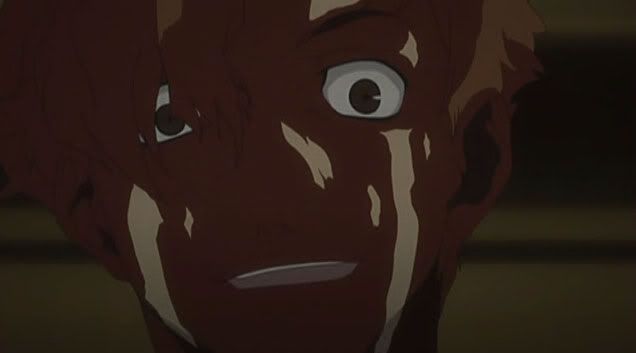 Claire: HAY THAR CZES.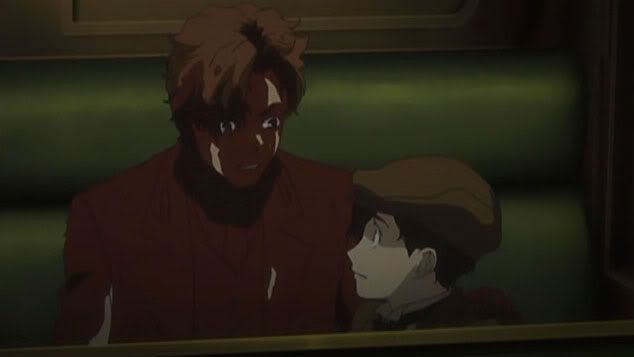 Claire: I was thinking, we could do tricks together.
Czes: ...tricks?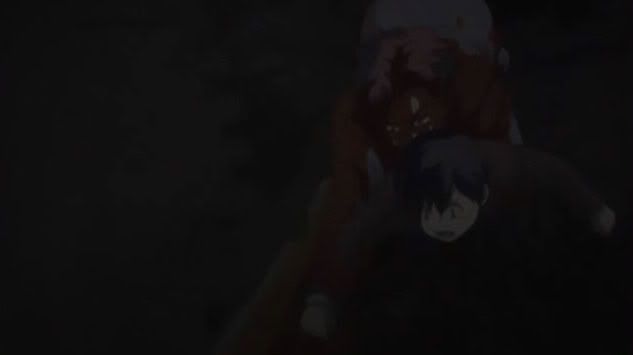 Claire: This little piggy went to the market... this little piggy-
Czes: I DON'T LIKE THIS TRICK!!!
Claire: Stop whining, it'll all reattach later, right?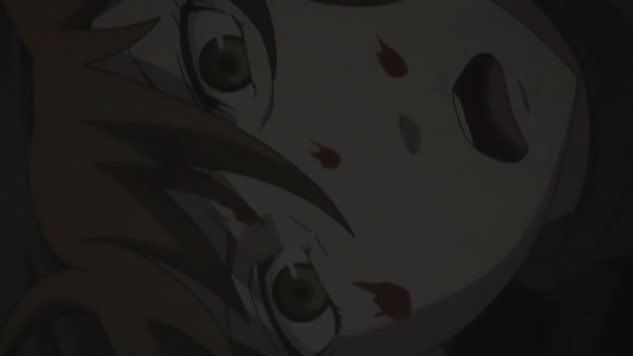 Rachel: =O!!!!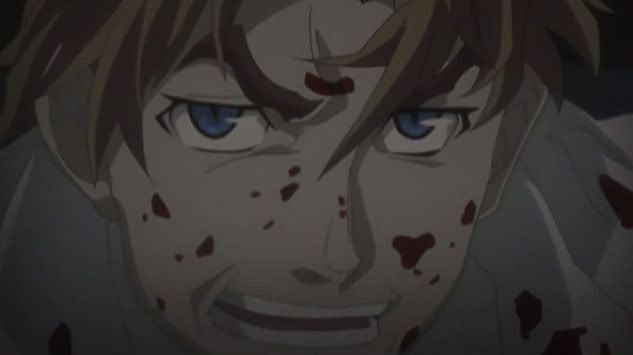 Ladd: Now it's time for Ladd's puppet show~!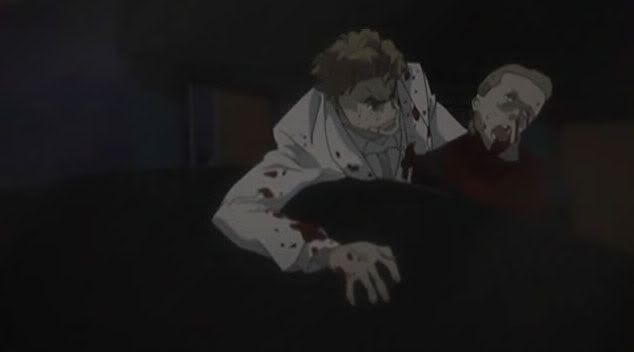 Ladd: Well hello Mr. Deadman! How are you today?
Mr. Deadman: *squilch squish splork*
Ladd: You're no fun. D=

[FIGHT SCENE GOES HERE]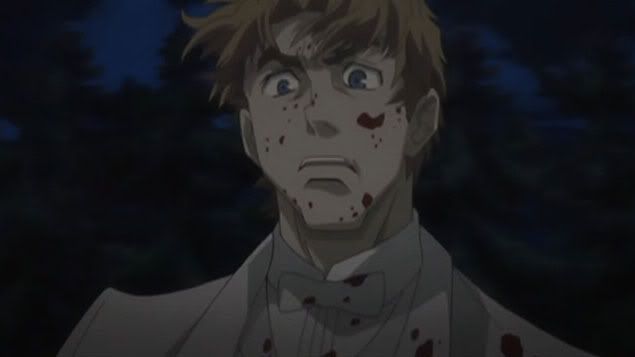 Ladd: Snap, she went over the side... that was too quick.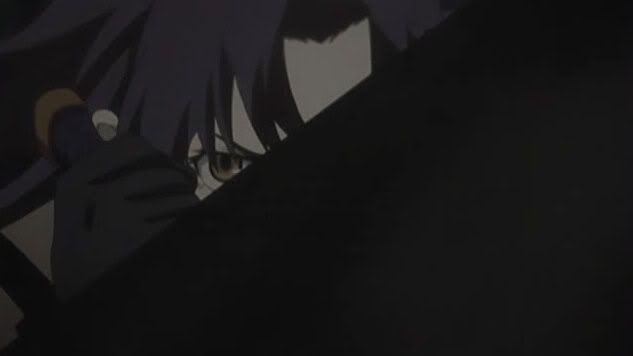 Chane: Miss me?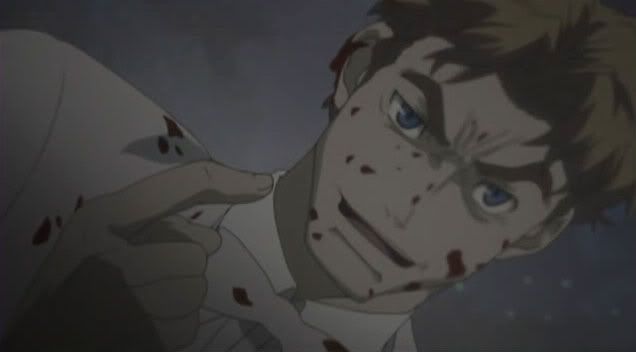 Ladd: Bring it.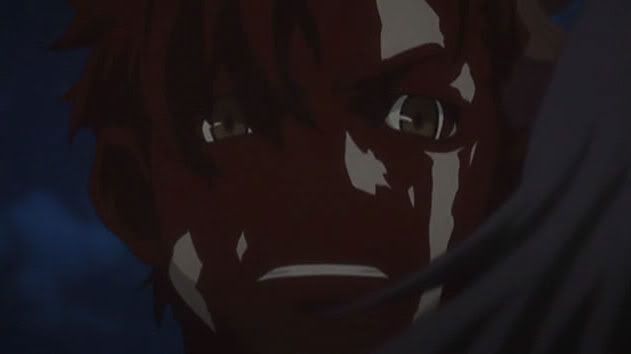 Claire: Hey, why didn't anyone tell me that we're having a party?

Meanwhile: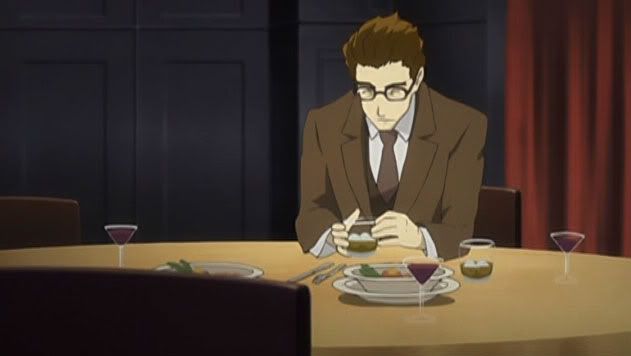 Maiza: I'm so lonely. D=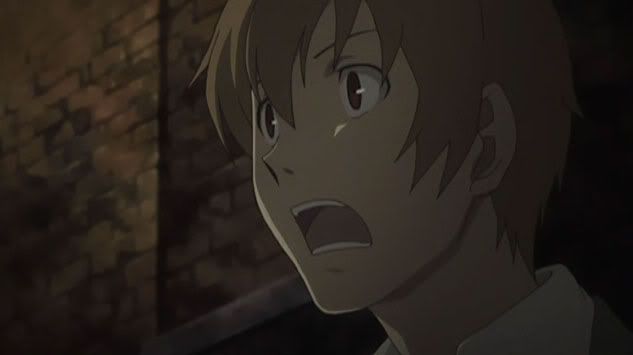 Firo: MY MAIZA SENSE ARE TINGLING!!!



Ennis: Whoa there, whoa there, you're too cute to run in there and get killed by the Lizard.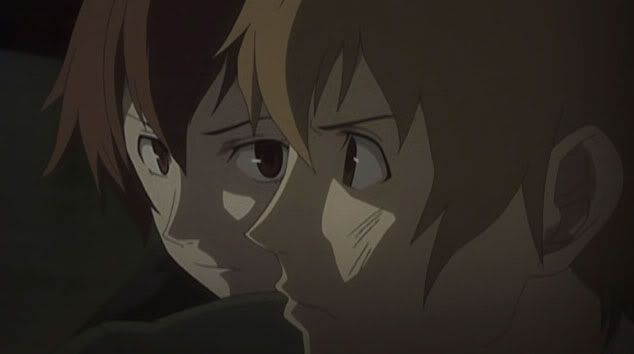 Firo:...the Lizard?

FOOT OF THE PUSSY: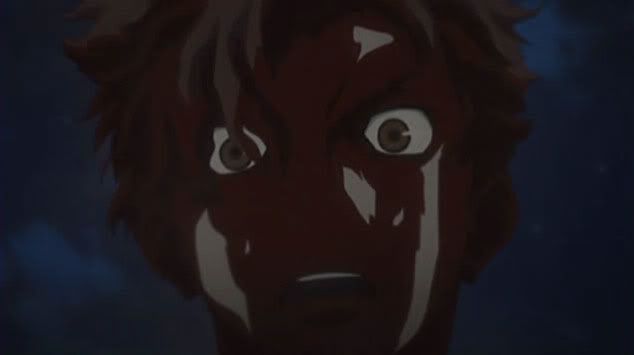 Claire: I like you. I think you're hot. And girls with knives turn me on.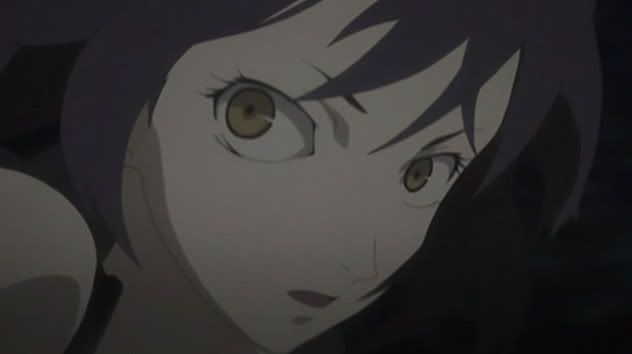 Chane: Say what?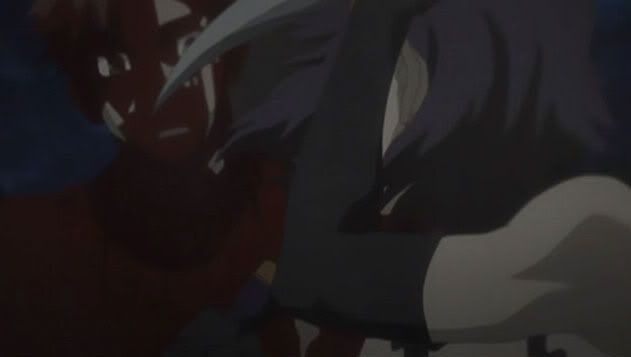 Chane: I'm sort of in the middle of something here!!
Claire: Whoa there, okay can we dicuss the possibility of a relationship between us later then?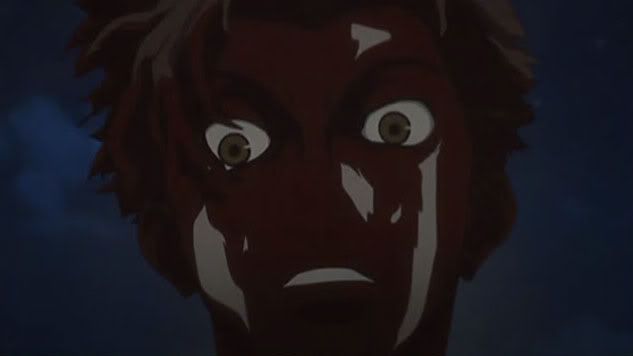 Claire: Actually, if I take this guy out, will you go out with me?
Chane: Uhhhhh.....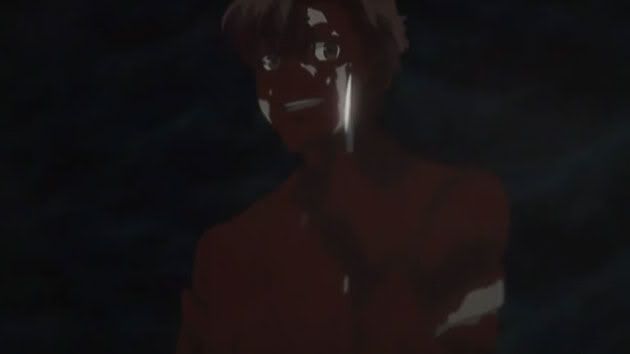 Claire: Hey look, it's Slicey Jr!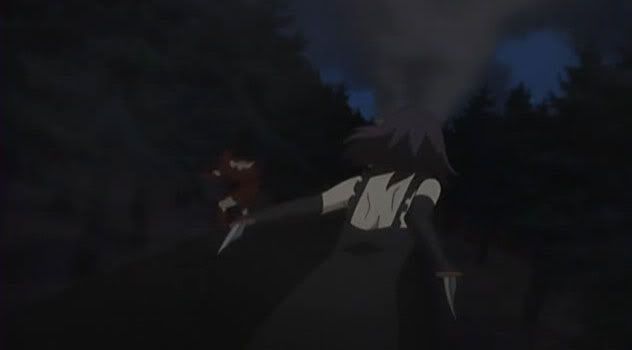 Okay, Claire was doing this cool flip thing, but I couldn't get a good shot of it, so this is what I got instead.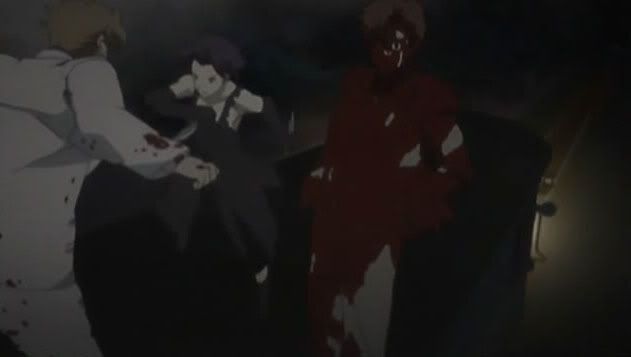 Can you say, TAG TEAM OF AWESOME? I feel pretty bad for Ladd.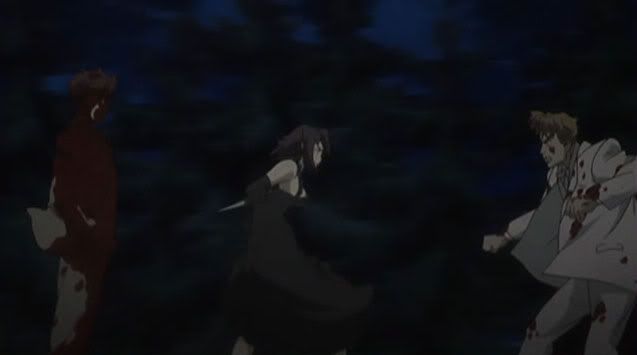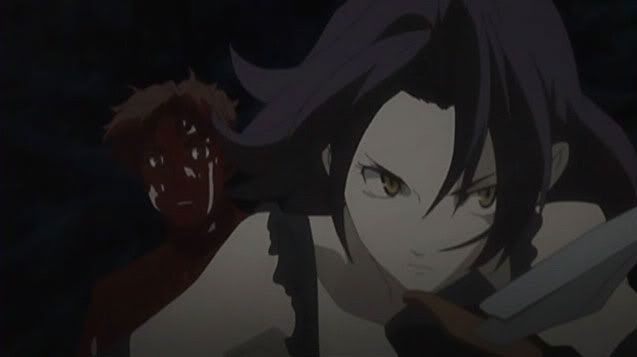 Claire: (Wow, she's so determined ♥)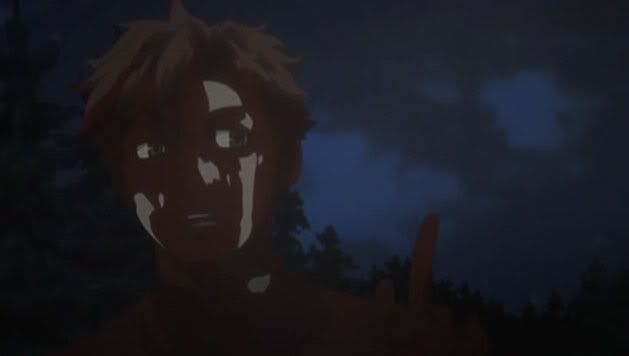 Claire: Wait, so here's a question... why are we all fighting anyway?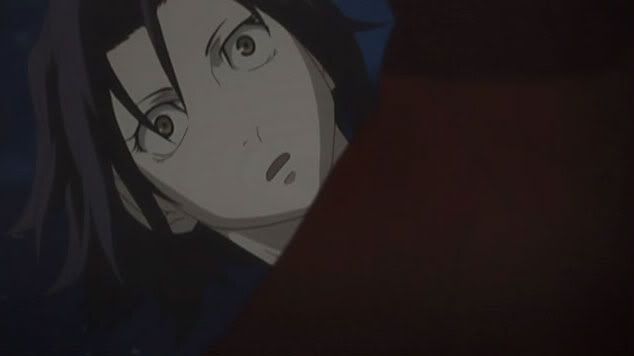 Chane: I... I don't know.

At the party: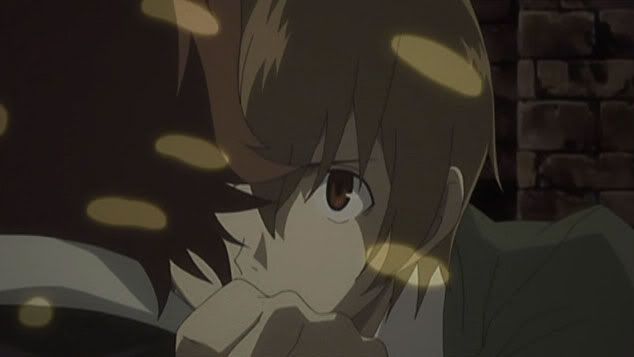 Why does it look like they are at a disco?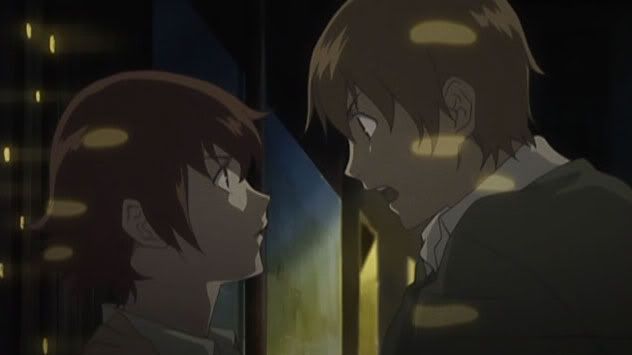 Firo: Listen, I find you really attractive. Really, really.
Ennis: Really really?
Firo: Really, really.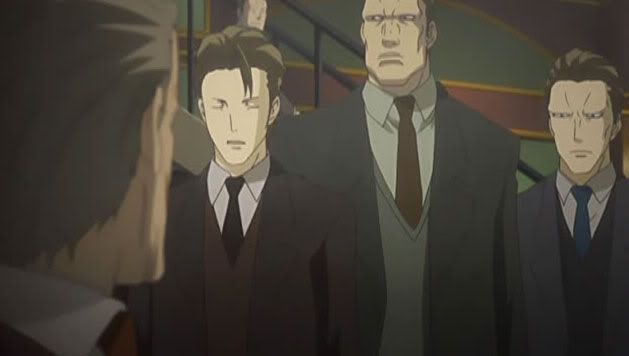 Luck: We sense a disturbance in the force, please excuse us for a second.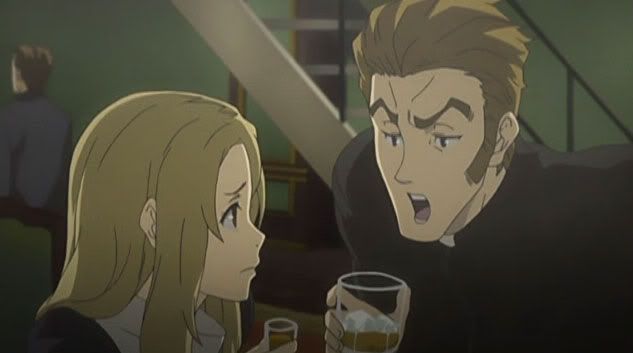 Issac: Ne, Miria!
Miria: Nani, Issac?
Issac: We're not in the episode much.
Miria: I know, it's pretty sad.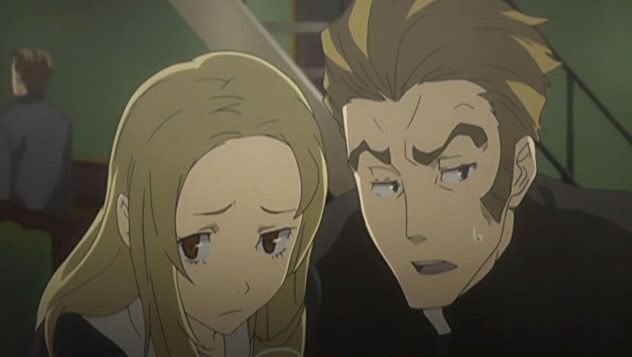 Issac: Maybe we'll be in the next episode more.
Miria: I sure hope so.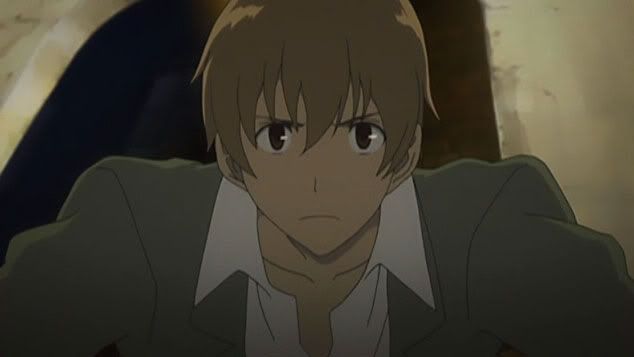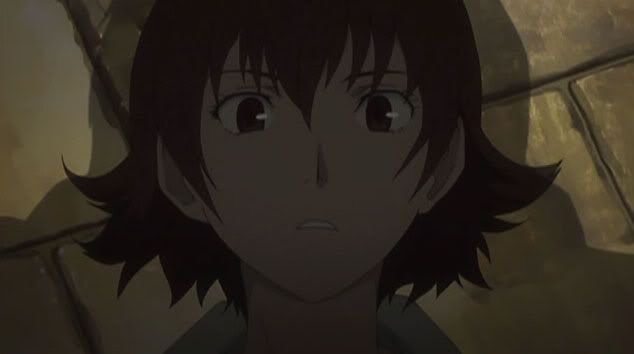 They're actually talking about immortality and the Lizard and Ennis being created and stuff, not relationships, but I can dream, right? Just seeing them together makes me happy.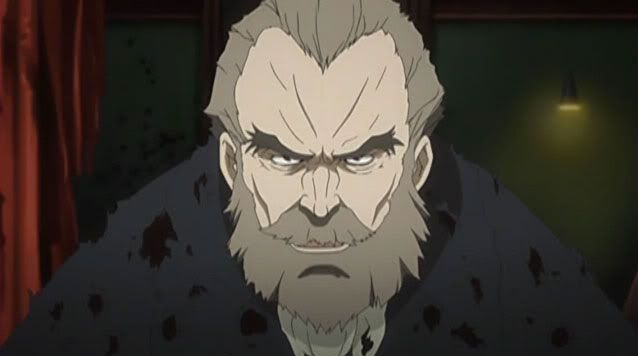 Szilard: I killed you're brother. I killed him good.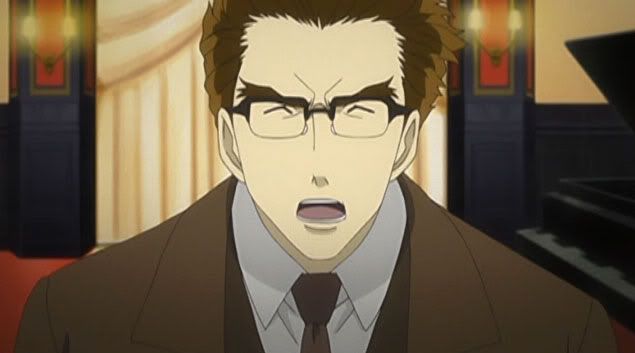 Maiza: You bastard!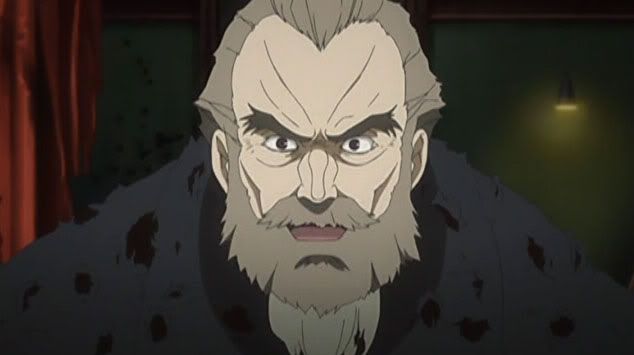 Szilard: AND I LIKED IT!!!!!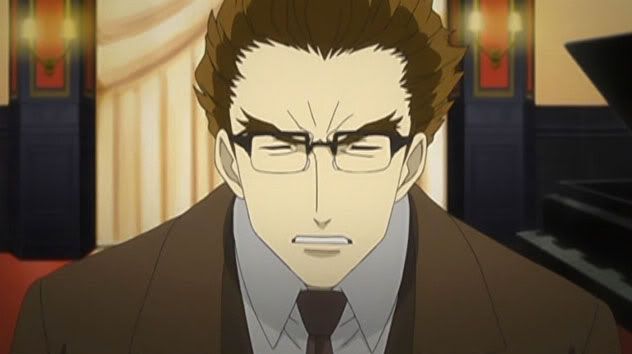 Maiza: GRRRRRR!!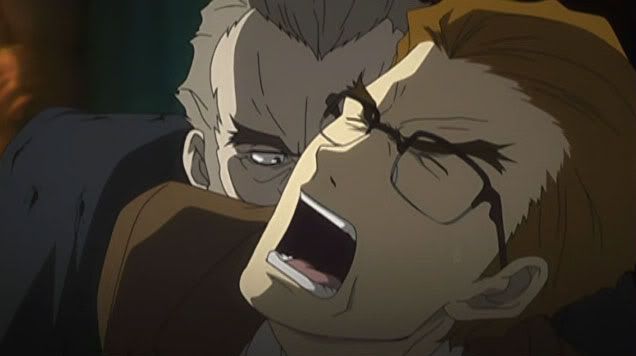 Szilard: SURPRUSE BUTTSECKS!
Maiza: Oh god oh god oh god I'll never be clean again oh god oh god oh god.

...I'm sorry. D=



Firo: Okay, I'm not scared of the Lizard. I'm going in there are saving my friend!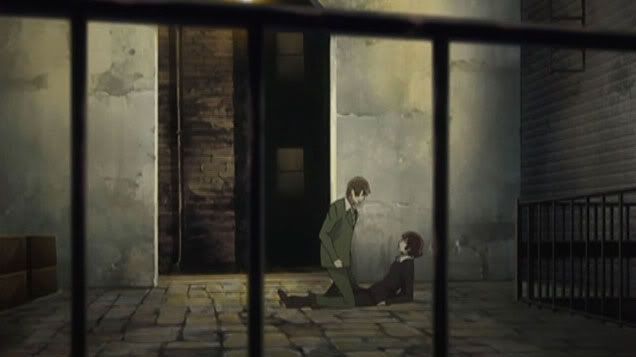 Firo: Even you can't stop me! ...but you can help me.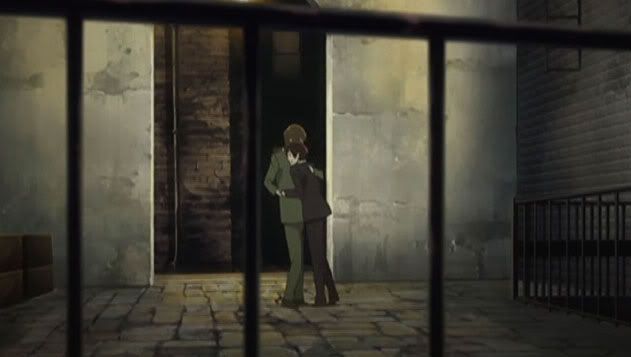 Ennis: Yeah okay maybe.
Me: EEEE. So what if it was mostly accidental?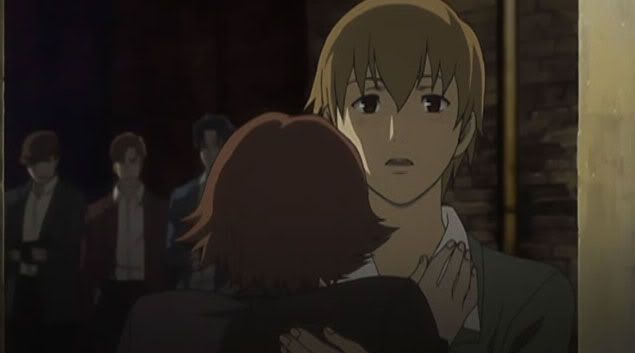 Firo: Kyaaa.
Dallas: Er-hem.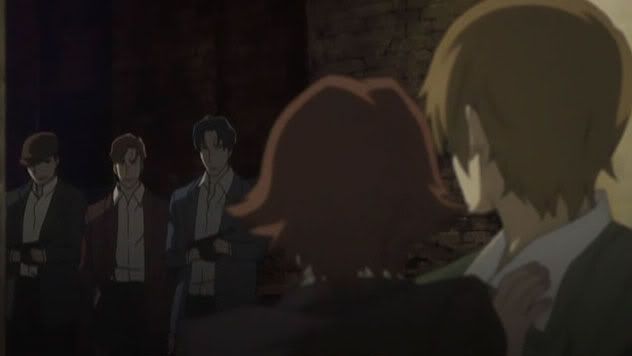 Dallas: We're got a bone to pick with you.

Childrens parties, bar mitzvahs, graduations, they do it all: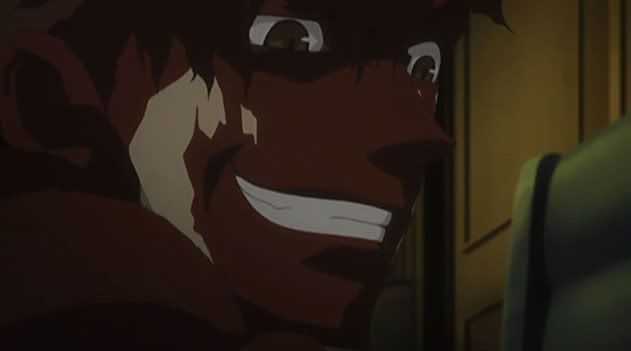 Claire: See? We'd make a great team.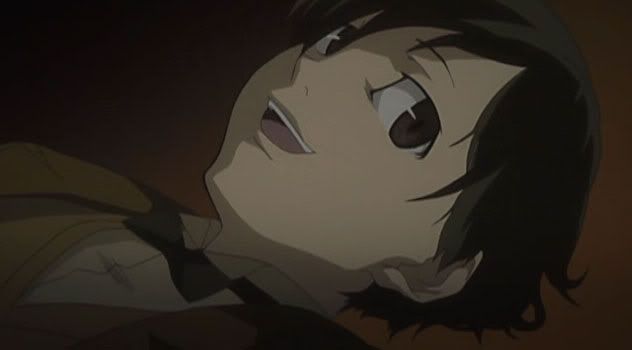 Czes: Yeah,I guess...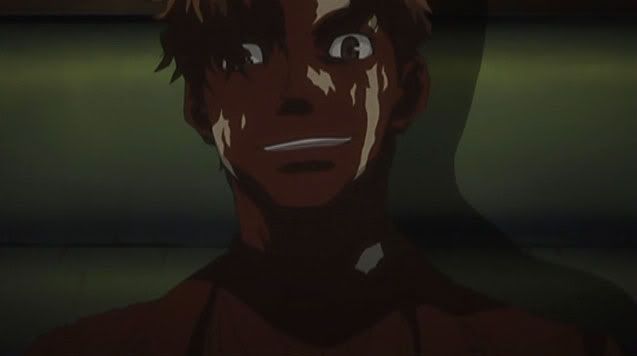 Claire: We can perform for children's birthday parties!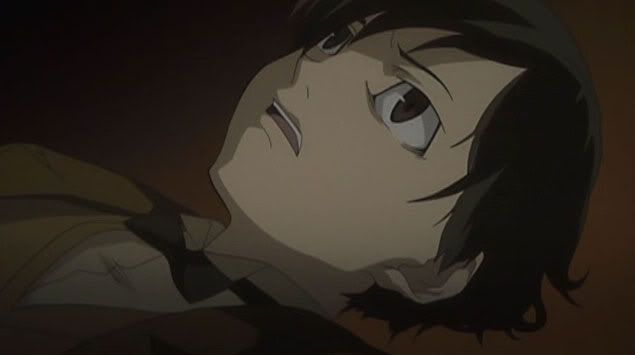 Czes: I hate kids.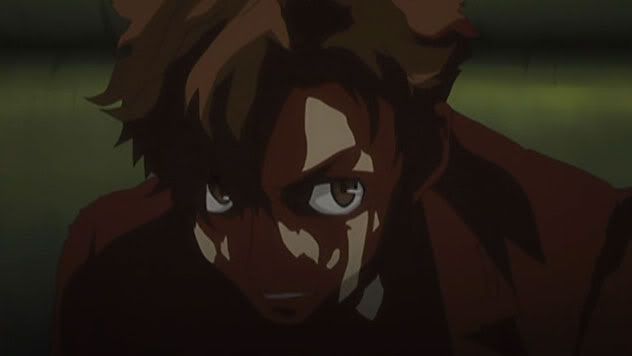 Claire: Oh? Well we'll have to fix that...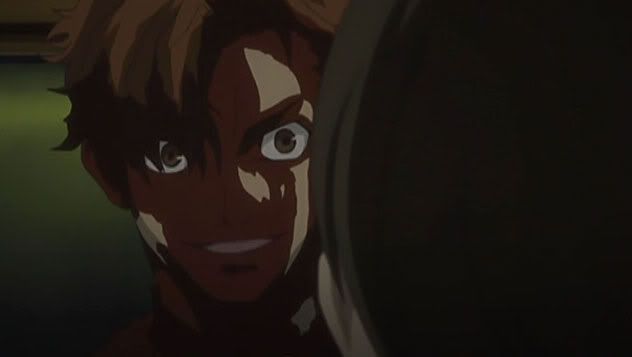 Claire: But first, let's practice more tricks... like the "bite your fingers off" and "choke you to death!"
Czes: Hmmm, I'm pretty sure I don't like this.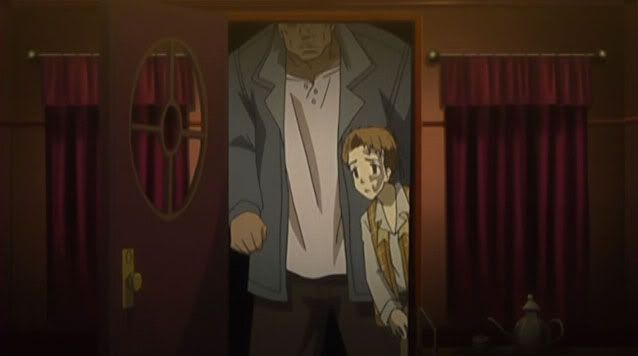 Jacuzzi: Um.. excuse me.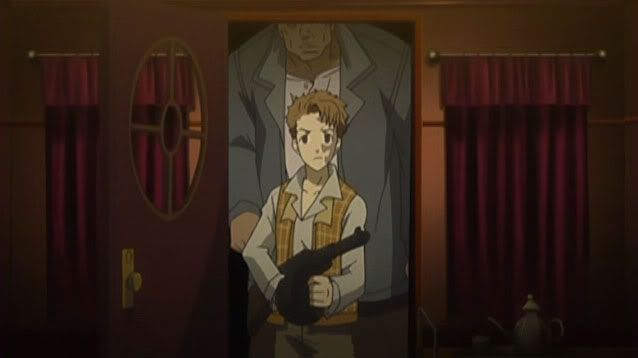 Jacuzzi: Okay, passengers, listen up!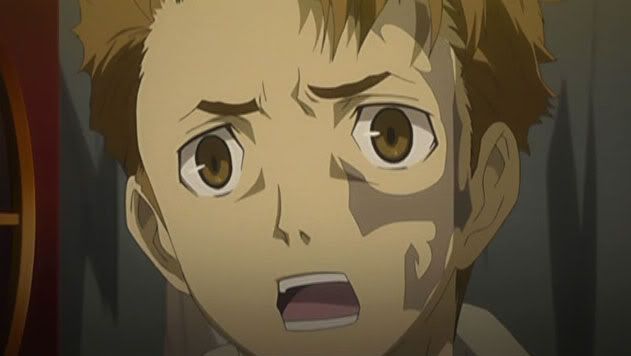 Jacuzzi: I'm a badass! If you want to stay safe, don't try anything funny!! O-or maybe I'll shoot!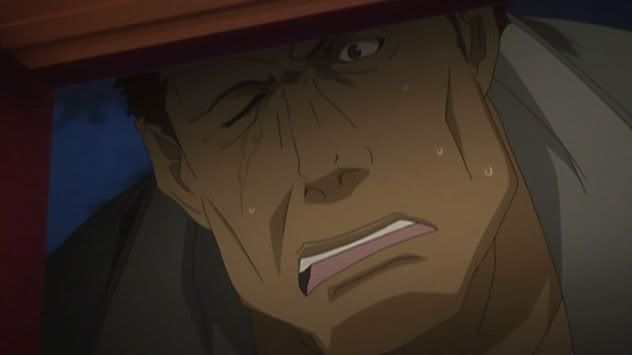 Donny: J-Jacuzzi...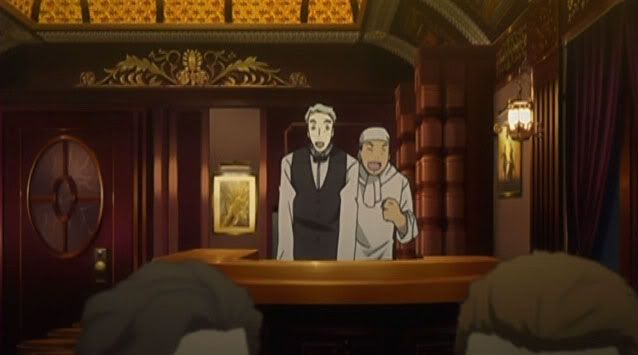 Jan(sp?) and Fuan(sp?): OUR HERO!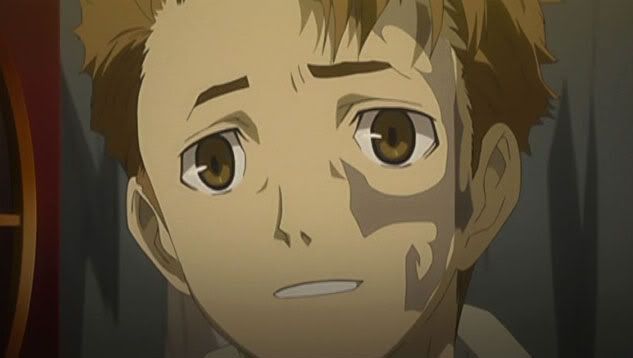 Jacuzzi: Hey guys, I'm glad to see you're safe.

Next Time on Baccano!:
I didn't take any screenshots. But there's more Firo and Jacuzzi on top of the train, WOO! XD

Summary:
Firo finds Ennis, Szilard finds Maiza. They all talk a lot. Szilard, being an asshole, attacks and kills lots. Dallas and his wimpy friends show up and are assholes too.

Chane and Ladd fight some more, and Claire comes over to join them. Much fun is had by all.

Czes and Claire hang out and Claire does horribly painful-looking things to him.

Jacuzzi and Donny retake the dining car and are generally awesome.

Thoughts:
Whoa, Firo, you were really adorable in this episode. Claire, you were also adorable, but in a sick and twisted way. Good god man, good god. Although Jacuzzi remains my absolute favorite character of the series, Claire is pretty damn awesome too. Those flips he did on top of the train were just so cool! XD

I was so happy to see some Firo and Ennis development, as well as Chane and Claire. There are so many good couples in this series.

And finally:


Claire: *patpat*
Chane: What the—?