And we reach episode 10!

44 pictures, worksafe. Retarded commentary, as usual.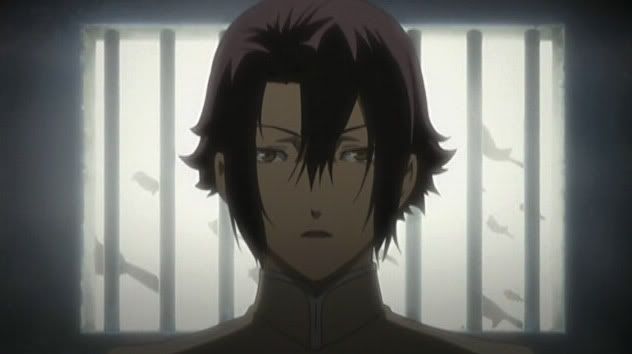 Hey, it's Huey.

PUSSYFOOT'D!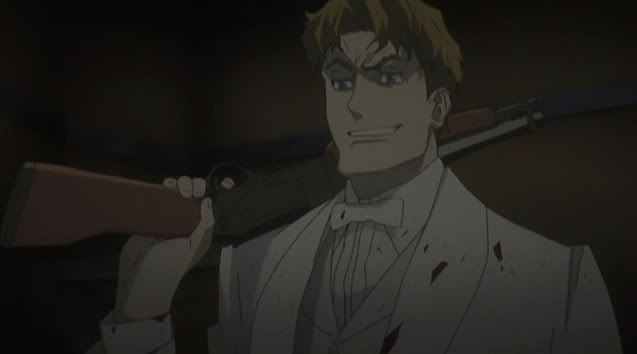 Ladd finds the fact that Czes would ask him to do something interesting... especially when it involves lots of killing.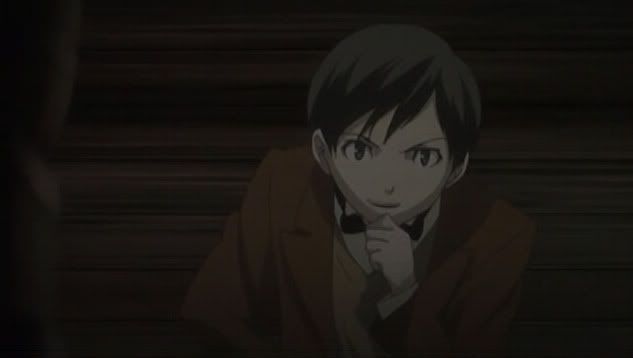 Czeslaw deducts that the killing will continue. He also thinks that I am fairly scared of him.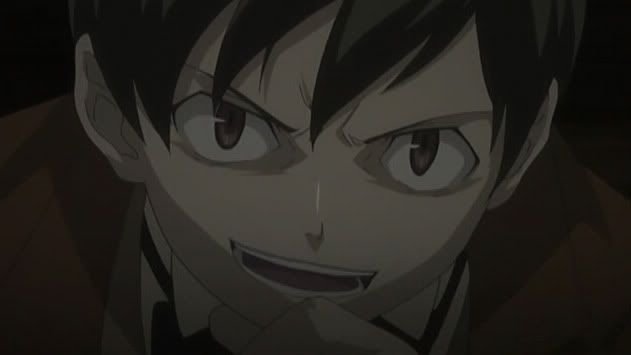 ...and he's right. D=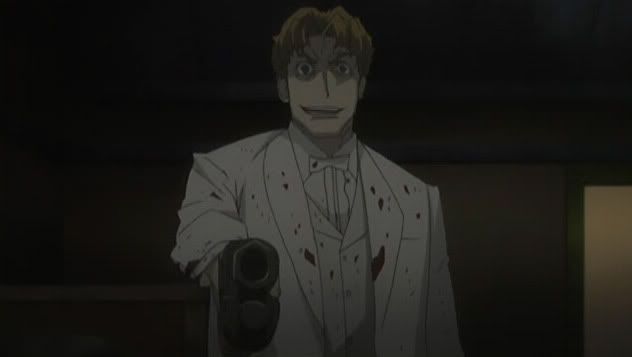 Ladd: Oh hey, I've got an idea! How about I BLOW YOUR HEAD OFF?

Earlier: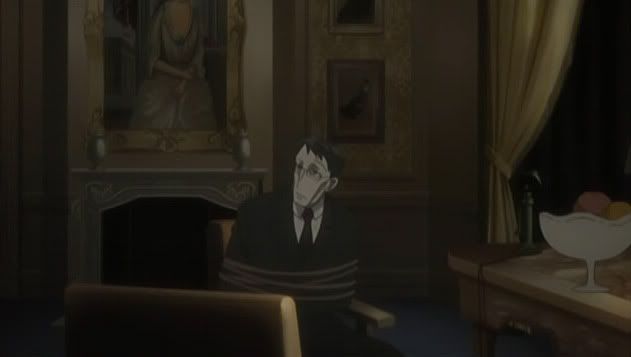 Sugarcube: Uh, yeah, that Eve girl... tied me up.. yeah.

GAH, What is it with support characters? Tic, Sugarcube, Nicholas, you guys are SO cool!!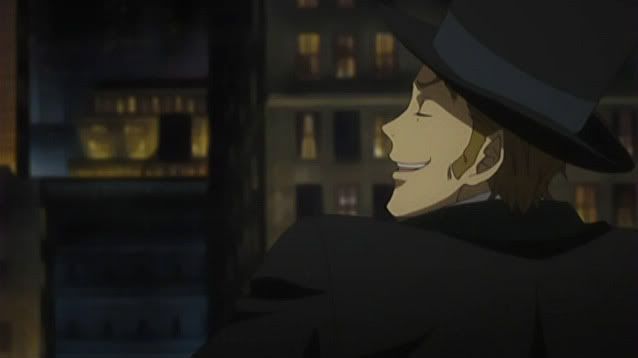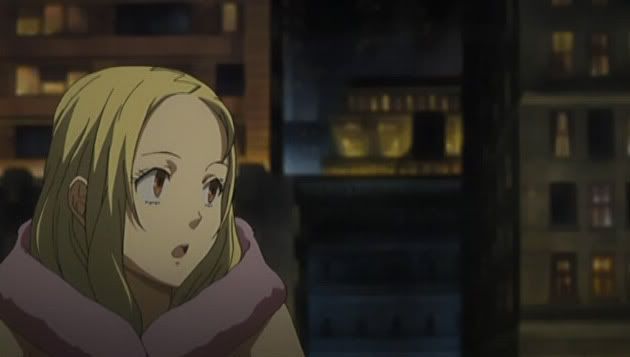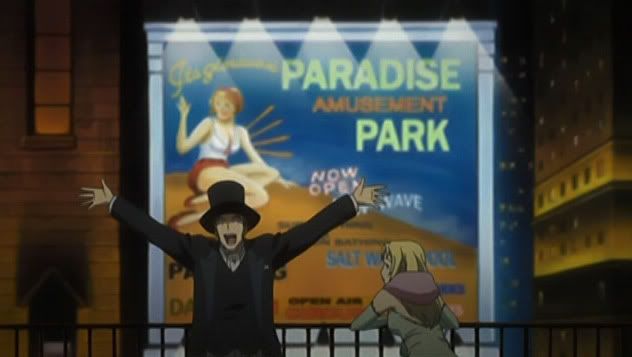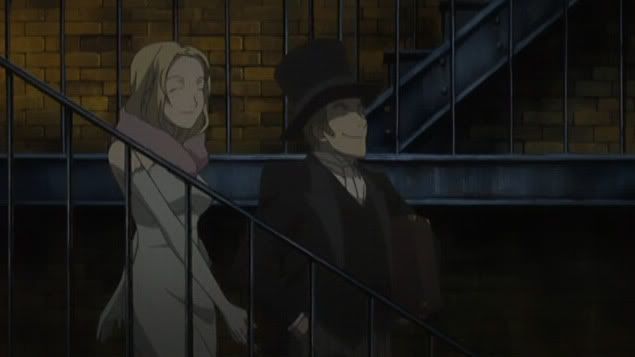 I... just don't know what to say about these. I love you, Isaac and Miria. ♥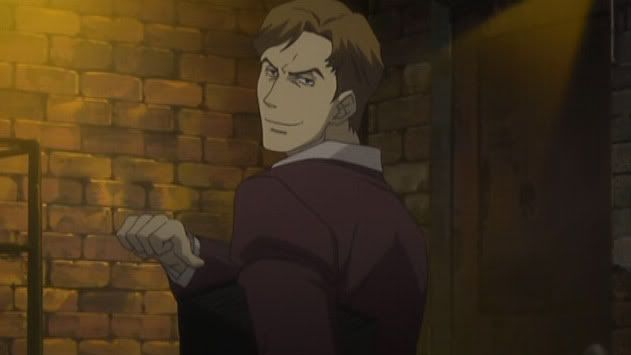 Dallas: Move over, Szilard! I'm going to be the biggest jackass in this series!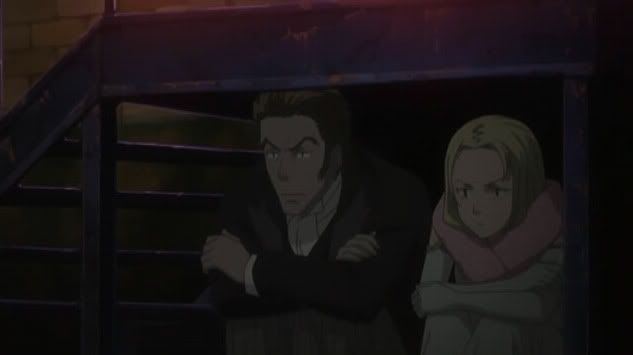 Miria: I'm not sure I like the idea of a jackass war.



Issac: Let's put an end to his asshattery! (and steal that box)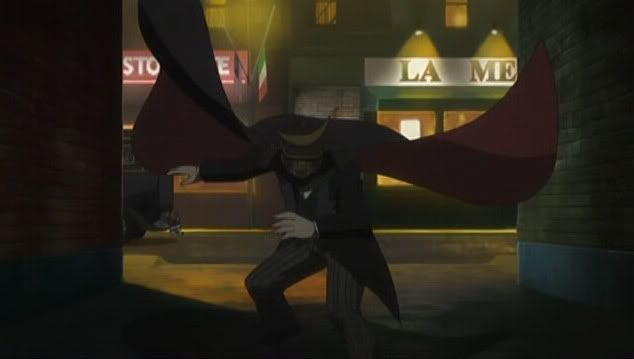 Issac: Professor Moriarty: Unhand that box, asses! For it is I, Professor Moriarty!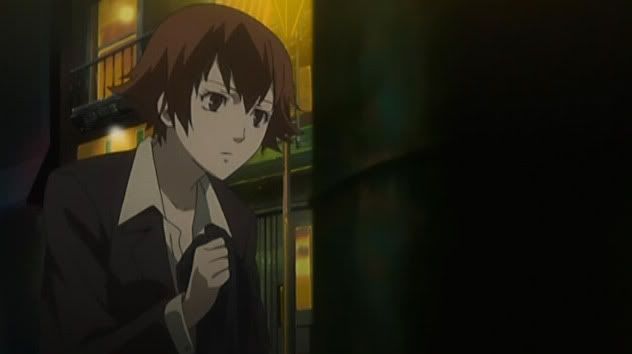 Ennis: Halloween costume, GET!

On the choo-choo train of blood and death: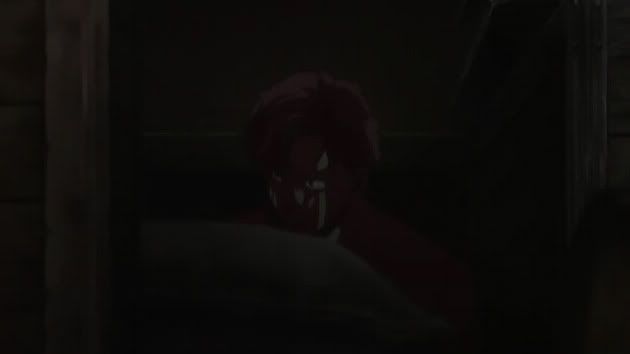 Claire hears ALL.

Annnd then: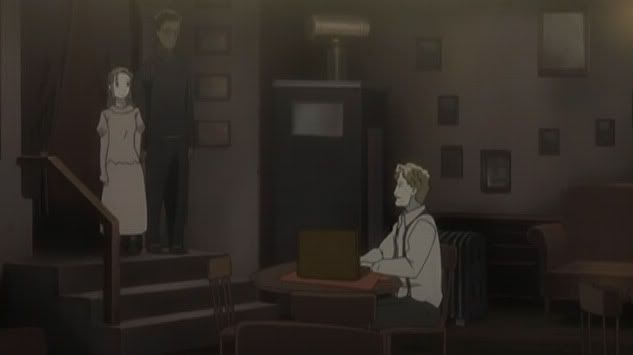 Tic: Oh, hey, newspaper guy! What's up?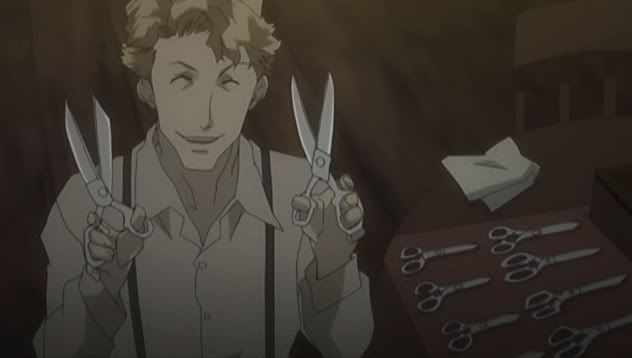 Tic: Look how sharp and clean these are now! *snip snip*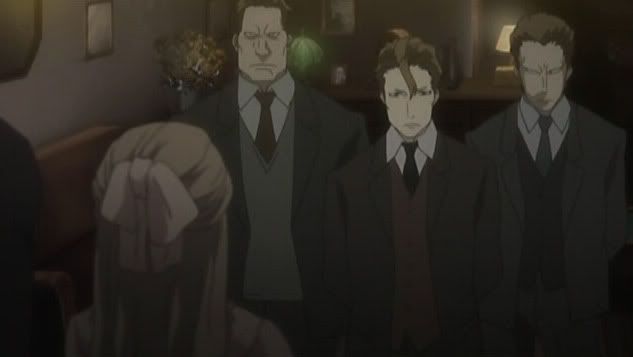 Luck: Hey, it's the newspaper guy. What's up?

*cue Eve talking about Dallas*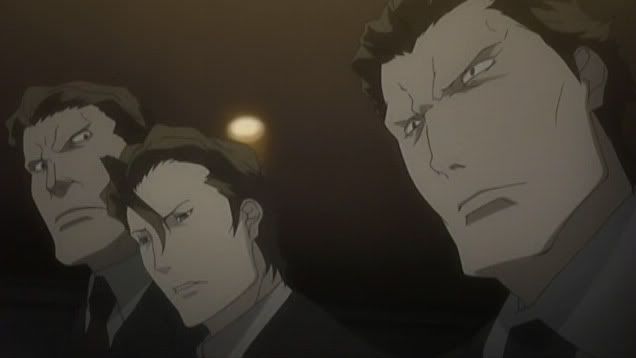 Luck: Dallas... ugh.

Btw, so Luck is obviously the hottest of the Gandor brothers, but Keith is really growing on me, AND I HAVE NO IDEA WHY. Berga is awesome too, of course. ♥

And how could we forget: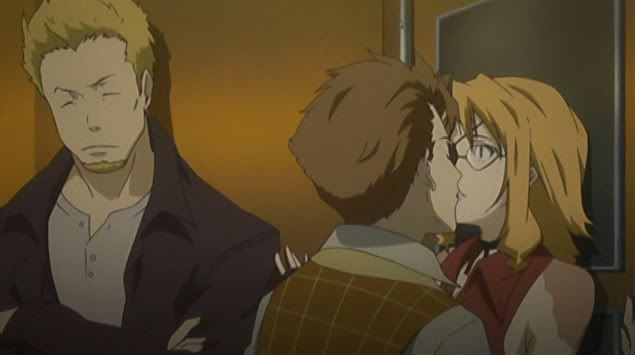 THE KISS. ♥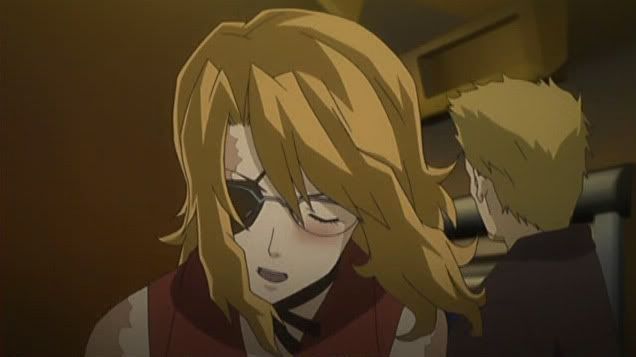 Nice: Th-that was my first kiss!
Nick: OMGWTF?
Me: KYAAAAAAA~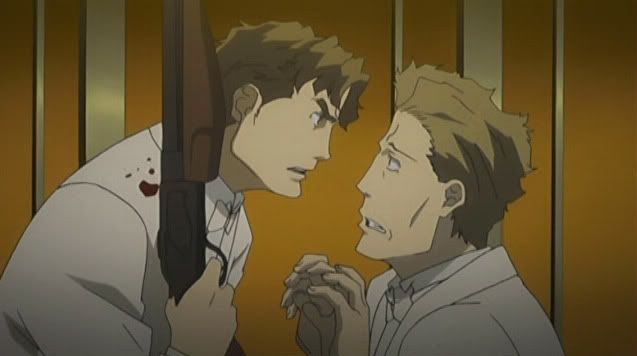 Ladd: New rule. No one gets to be taller than me.
Subordinate: Uh, but that could cause some.
Ladd: WALK ON YOUR KNEES.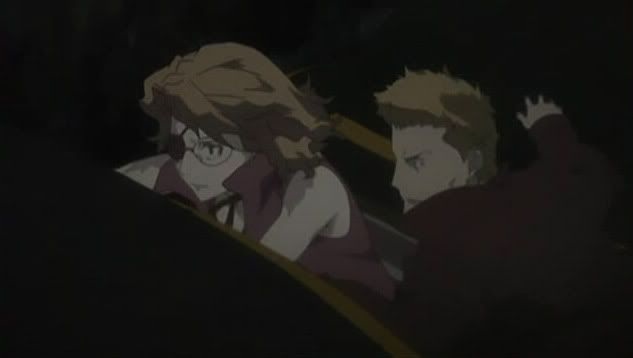 Nice: Well, snap, there's a knife wielder up there. How are we going to get by her?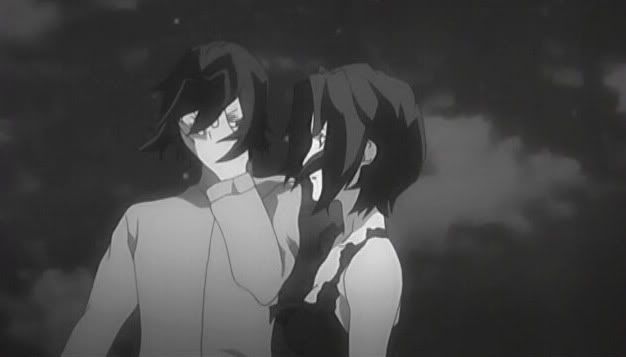 Meanwhile, Chane is having a trippy conversation with Huey. WITH HER MIND.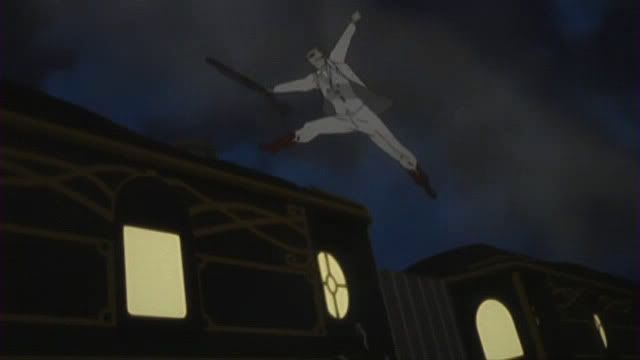 Ladd: Possible fight? Here I come~!!!!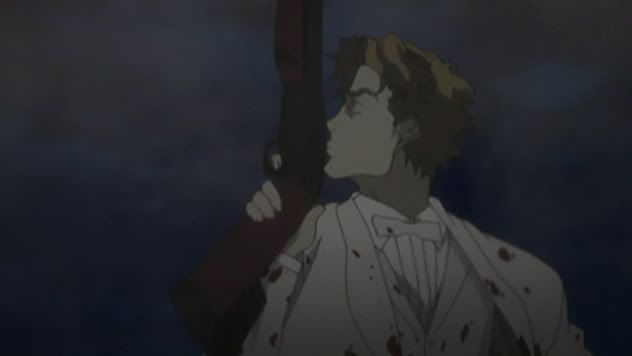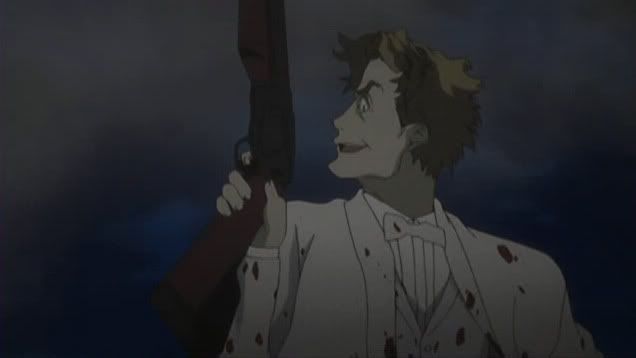 Ladd: No one can beat the invincible team of Ladd and Blasty, the trusty shotgun!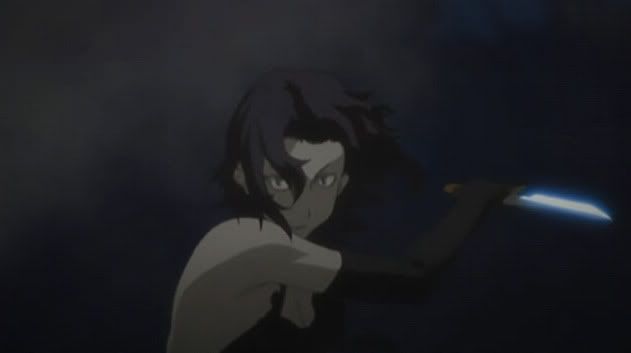 Chane: How about Slicey, the killing knife and Slicey Jr?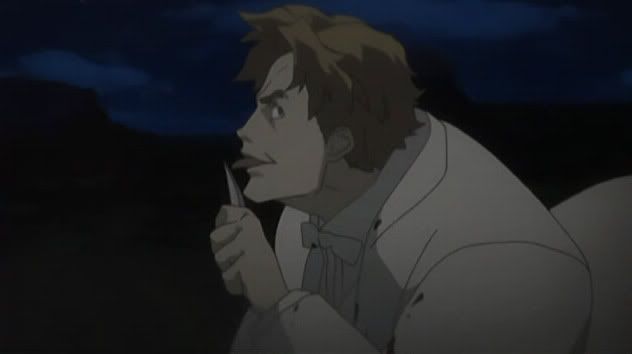 Ladd: *licks*

Swinging Gandor Bachelor Pad: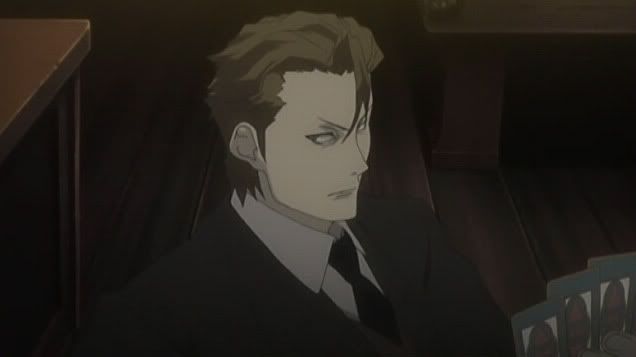 Luck: Hey there, Gustav. What's going on?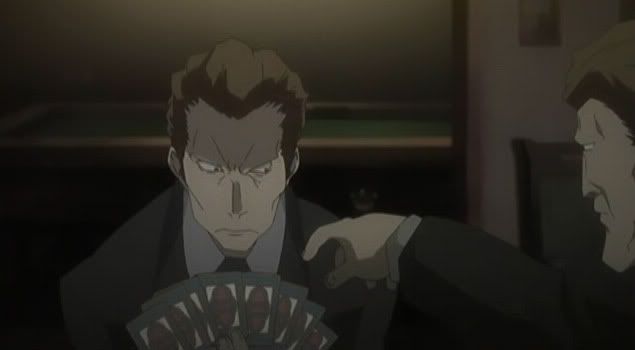 Keith: Don't pick that one don't pick that one don't pick that one.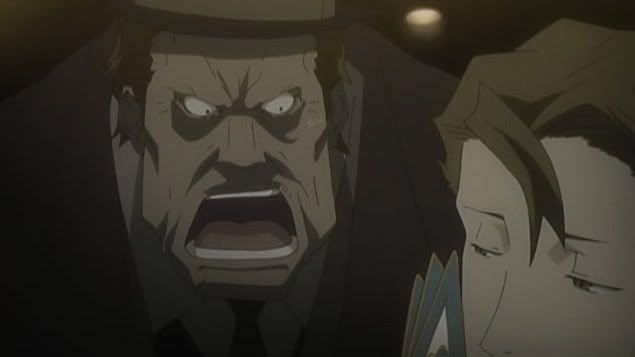 Gustav: Goddammit, pay attention to me!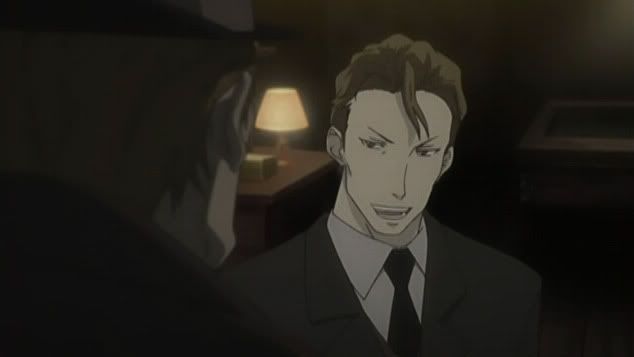 Luck: I think you're just jealous that I'm hot and my brothers are awesome.

Gusatv: (realizes this is probably true, shoots the brothers, but hey guys, ya can't kill immortals like that!)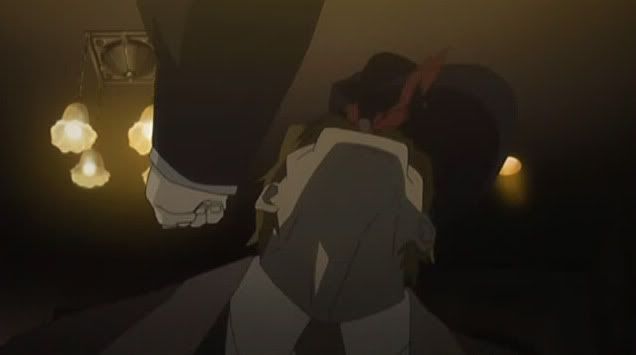 Berga: SHA-WHACK!

Earlier: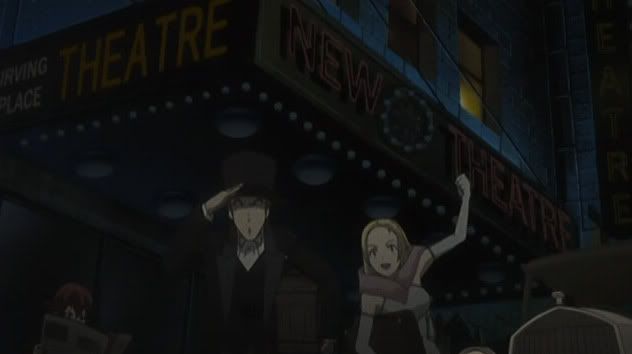 Miria: Okay, let's go to the Martillos!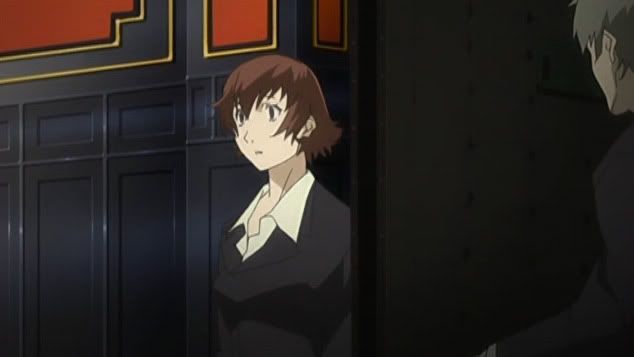 Ennis: Damn, what a nice place. =D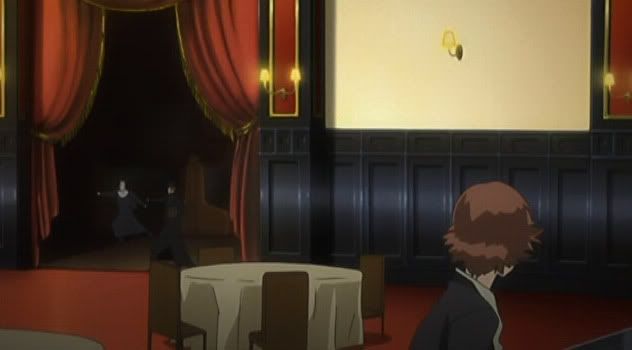 Let me repeat what everyone knows: ISSAC AND MIRIA ARE SO AWESOME. ♥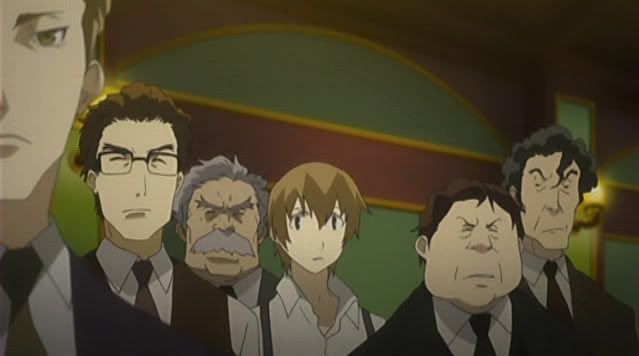 Oh yeah, those Firo and Maiza people, I remember them... XD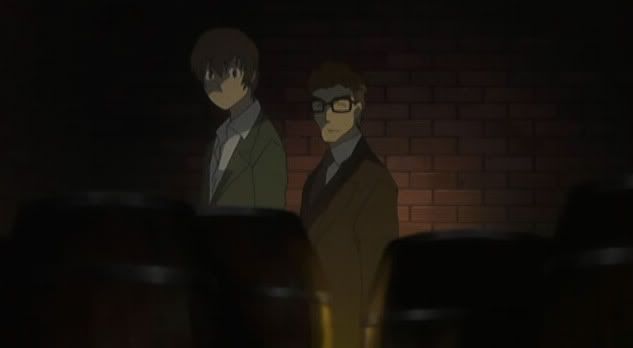 Firo: So we...uh... shot someone?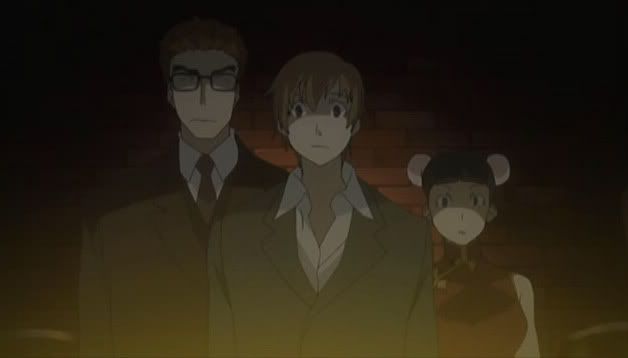 Firo: Or... not?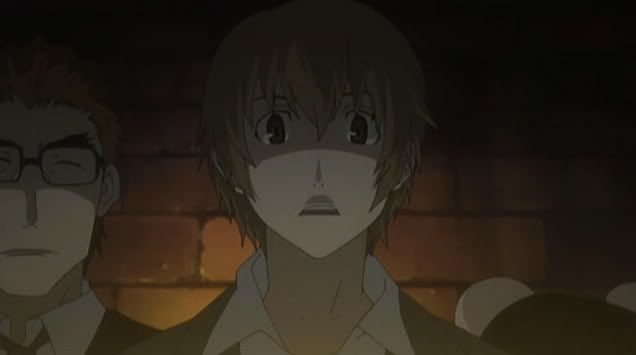 Firo: What the F-

EPISODE END.

What's Next on Baccano?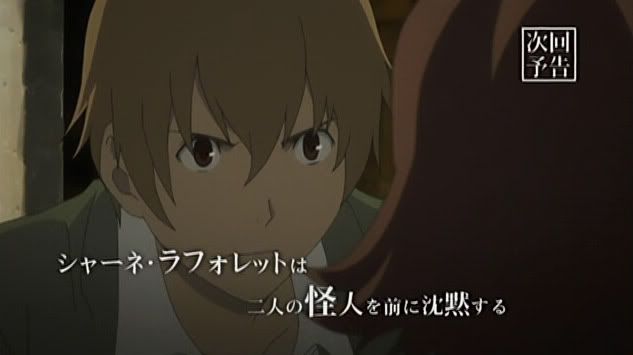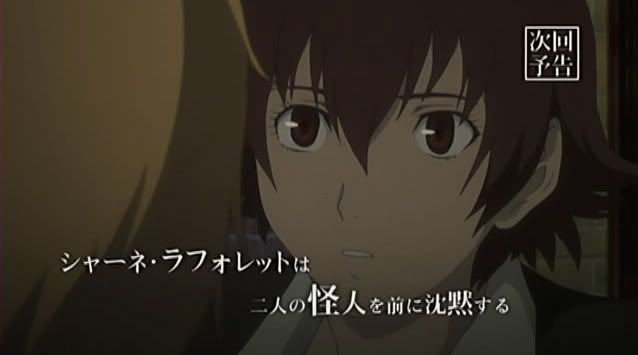 YES. OMG SO MUCH YES. FIRO x ENNIS!!!

Summary:
Czes is creepy, Dallas is an ass, Issac and Miria are always awesome.

The Gandor brothers are so cool, and Tic and Sugarcube get awesome moments.

Also, Firo and Maiza! Huzzah!

I think my summaries get worse every episode.
Thoughts: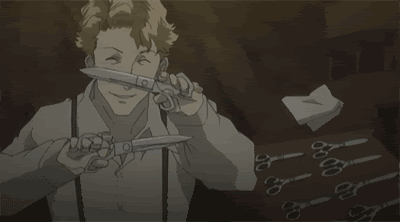 Yes, this is what I think of this episode.