A bit late, but better than never! It's Baccano episode three!

I was hoping to get the subbed version of ep 2 before watching ep 3, but I got tired of waiting.


10 pictures, worksafe, spoilers through episode 3.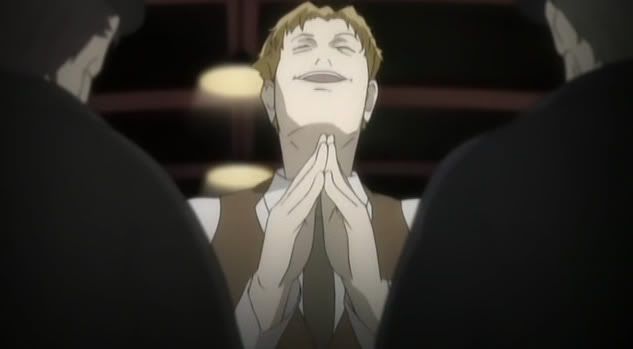 Ah, Nicholas! I believe he runs/works at a newspaper/news agency. He is spectacularly flamboyant. He dances to the counter. I kid you not. Seems like a fun character, I hope he appears more.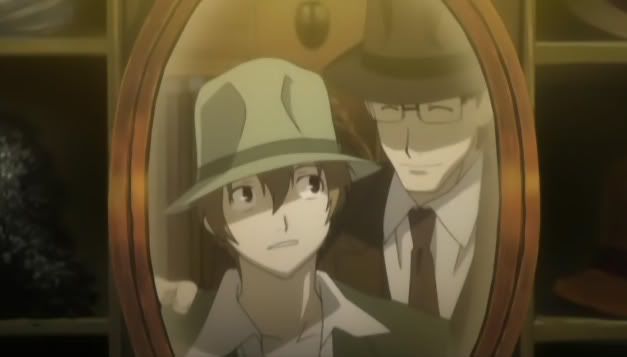 Maiza totally has a thing for Firo. Maiza touches him a lot. Firo is oblivious.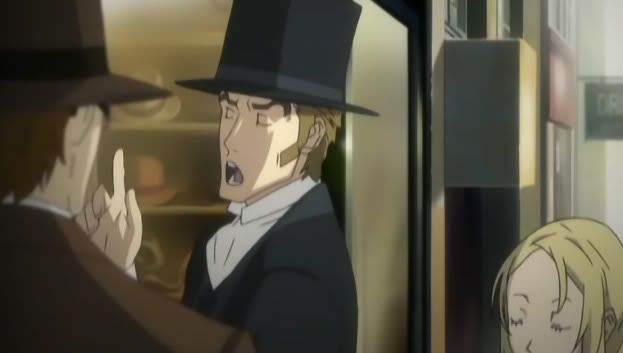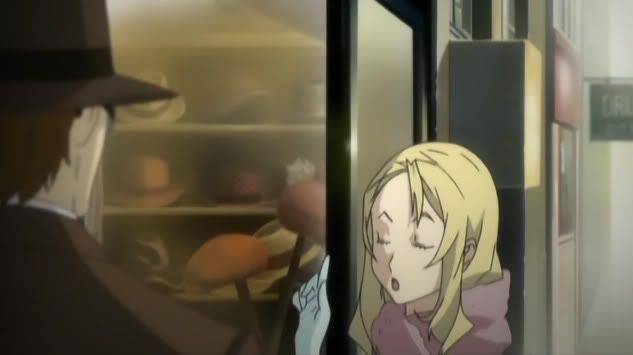 I love these two.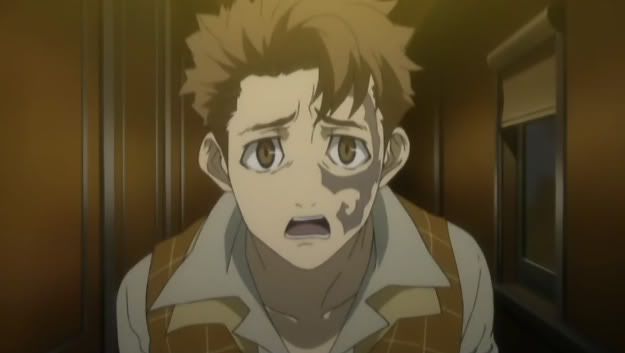 Jacuzzi runs into Ladd and apologizes.



Ladd recalls seeing Jacuzzi's wanted poster (WOOO, GO JACUZZI). There are a couple frames where you can see how much he is wanted for. $5,000!!! FIVE THOUSAND! In 2006, he would be worth $56958.51. I'm so proud of you, Jacuzzi! What did you do to get such a price on your head?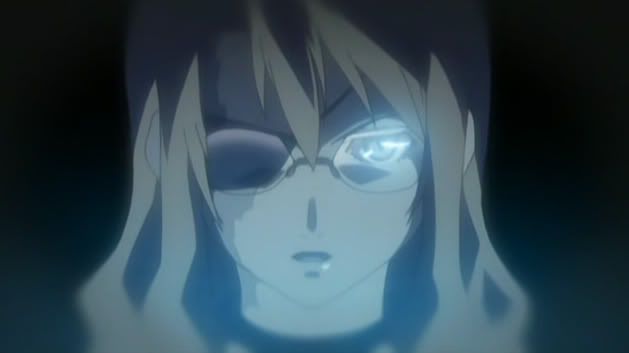 Nice asks Nick, a gang member, to watch over the passengers in the dining car or keep them quiet or something. Nick interprets this very poorly and goes in to trheaten them with a knife. I love how evil Nice looks in his head.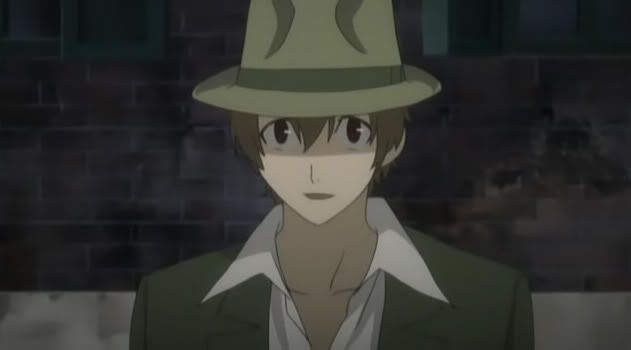 Hey guys, it's Firo!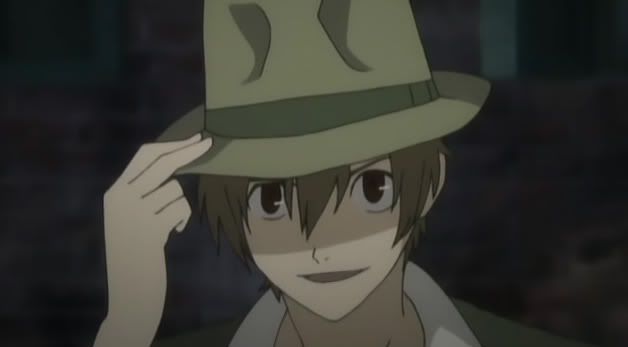 He may have been absent last episode, but he's back and ready to make up for it!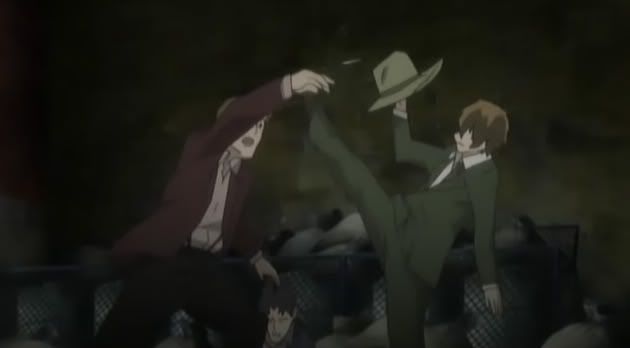 He keeps flipping his hat up and catching it as he kicks the crap out of Dallas and his chums. Gah, you're too cool, Firo. Too cool.

This episode was pretty sweet. I was happy to see some Jacuzzi and Nice scenes and to see Firo and Nicholas. This cast is just too cool. They had a recap during the opening theme which was awesome. It used a longer version of the opening theme... I can't wait to get the full version of Gun's and Roses, the trumpet in it is AMAZING.

Well, that's all from me for this episode, because I need to get back to work! I can't wait until episode four!