So I've actually had this episode screencapped for a couple days, but I didn't feel like actually writing anything for it, so I put it off. Now I have the better part of an extra large Slurpee in me, so I'm read to GET THIS THING DONE! And as of tomorrow, I'll be behind by TWO episodes instead of THREE. Huzzah! And then maybe two Heroman episodes... if I continue to do those. I dunno. We'll see. But yeah, Episode 12!

EXACTLY 100 pictures. Usual warnings (swearing, etc) apply.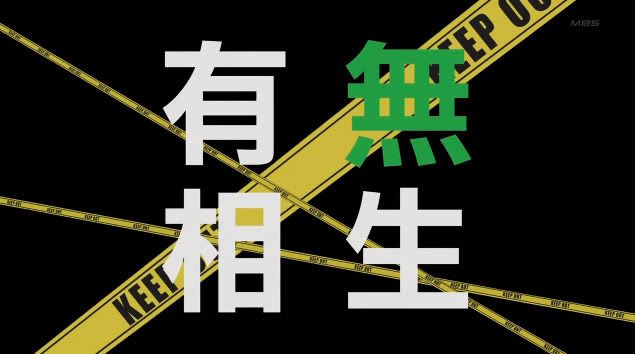 DURARARA!! EPISODE 12: EVERYTHING IS INTERCONNECTED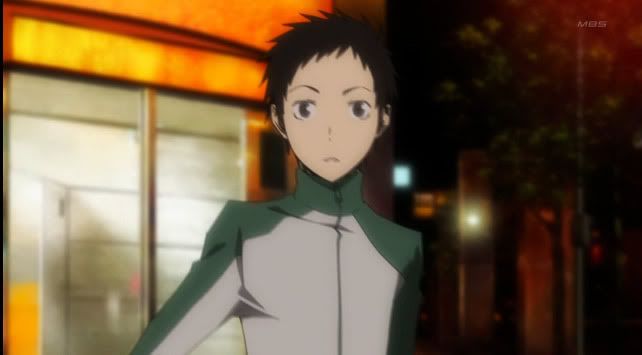 Last time on Durarara!!... SHOW TUNES!
Mikado: WHY IS IT WEST SIDE STORY???



*SKLORCH!*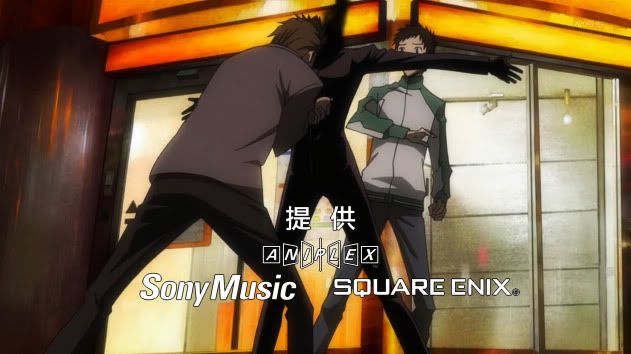 Mikado: C-Celty?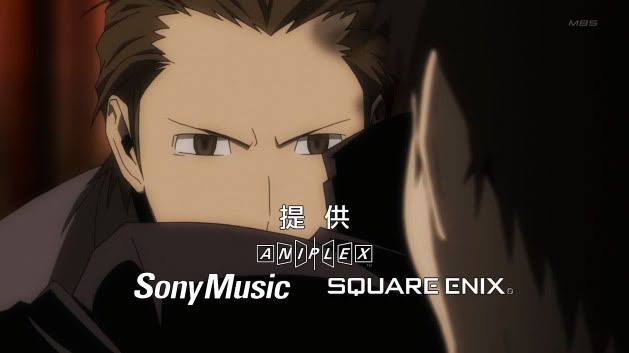 Seiji: WHEN YOU'RE A JET LET THEM DO WHAT THE CAN; YOU'VE GOT BROTHERS AROUND; YOU'RE A FAMILY MAN~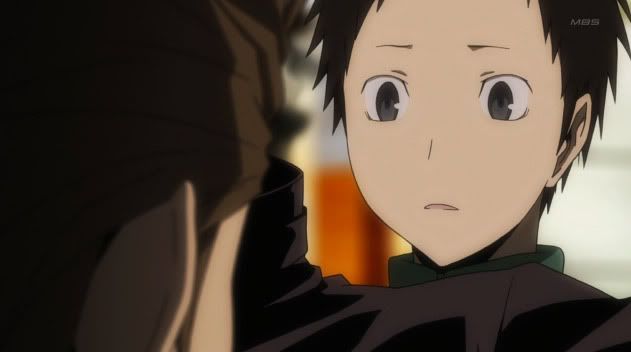 Seiji: YOU'RE NEVER DISCONNECTED; YOU'RE HOME ONE YOUR OWN—
Mikado: Uhhh... It's "you're home WITH your own."
Seiji: S-SHUT UP!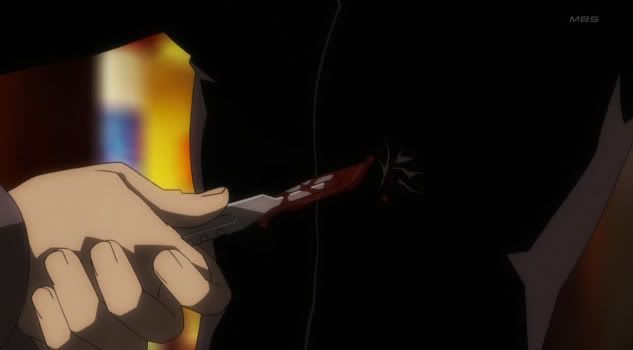 KITTY BIKER: Ow ow ow Jesus Christ ow holy shit that hurts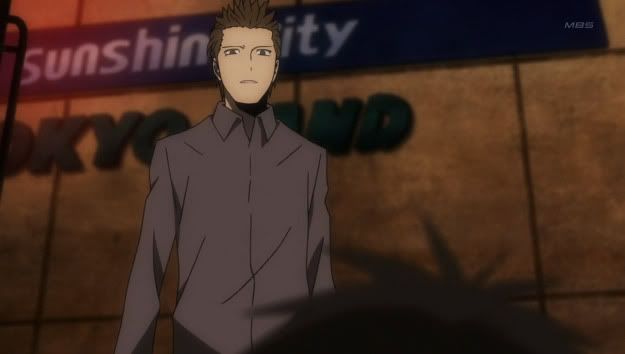 Seiji: No one. I MEAN NO ONE corrects my singing.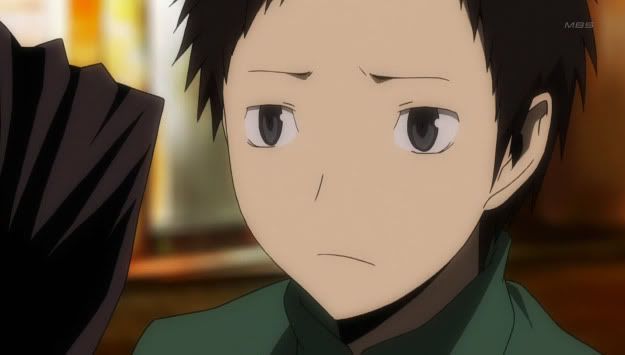 Mikado: Well, you got it wrong, man. If you're going to sing show tunes, at least do it right. You don't see me quoting internet memes all the time.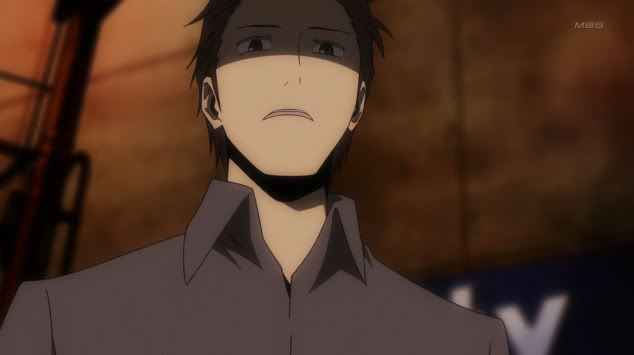 Seiji: KILL IT WITH FIRE
Mikado: I hate you so much.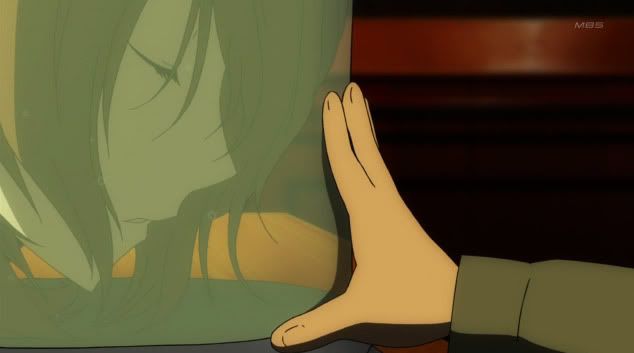 Seiji: Where's the head? I JUST WANT TO TOUCH IT. Hey, you know, if you think about it, maybe it's like the Face of Boe... YOU KNOW A HEAD IN A JAR.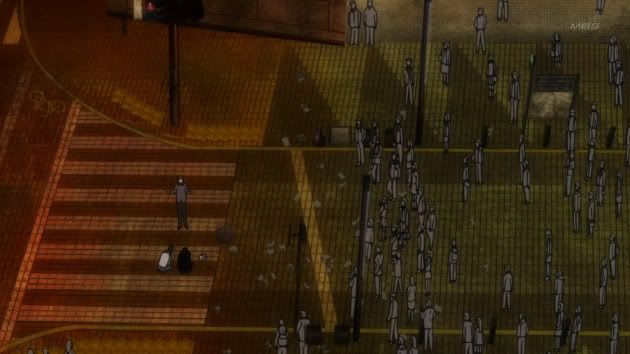 Crowd: Holy shit does he ever talking about things that aren't Doctor Who-related?
Crowd: Honestly. It's getting annoying, loser.
Crowd: Well, he was singing show tunes earlier...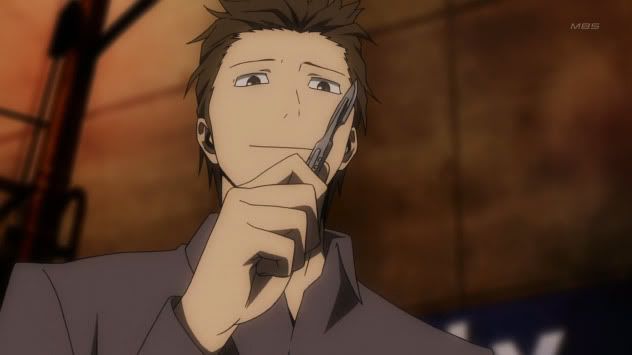 Seiji: ANYWAY. Where is my Amy Pond? If you answer quick I won't cut you... much...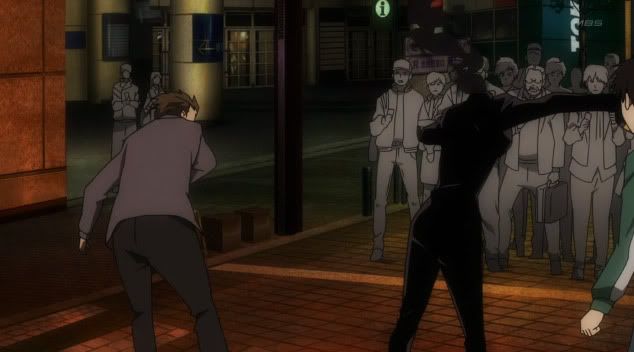 KITTY BIKER: THAT'S IT. THAT'S FREAKING IT. STOP TALKING ABOUT GODDAMN DOCTOR WHO SHIT.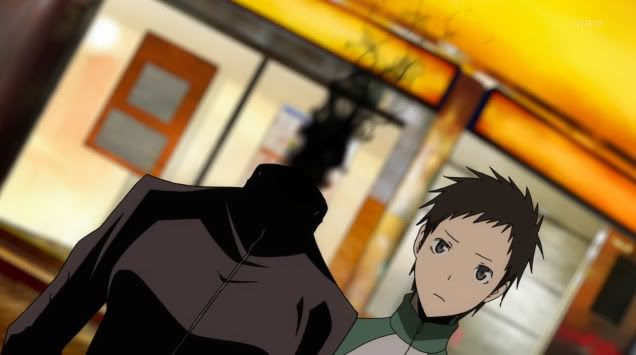 KITTY BIKER: I'M tired of it. Mikado here is tired of it. As you heard earlier, THE WHOLE CROWD here is tired of it. So shut up.
Seiji: Oh? And who will stop me?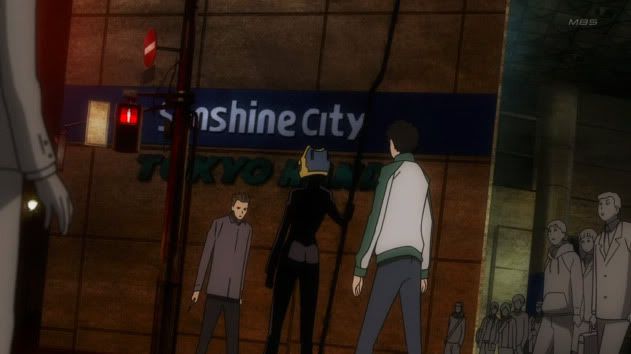 KITTY BIKER: Me. And this giant scythe I wield.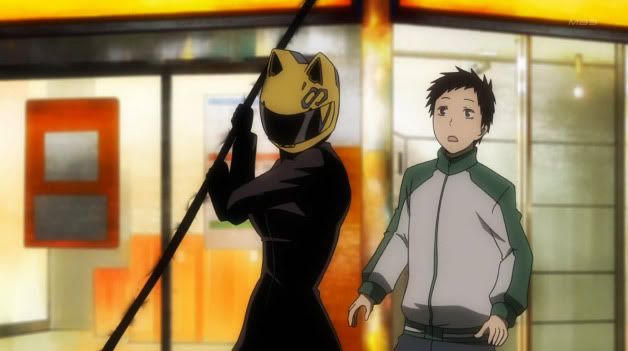 Mikado: You're really serious about this, aren't you?
KITTY BIKER: You have no idea how long this has been bothering me.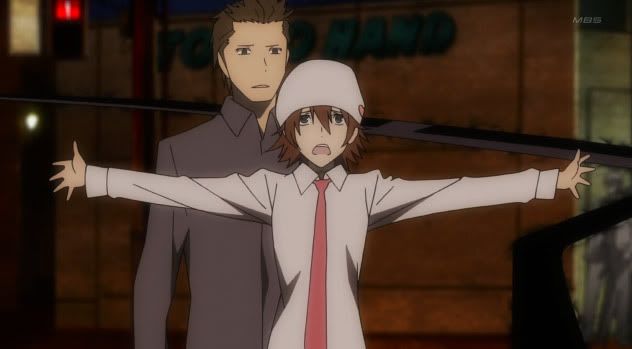 Choppy Neck: No! Stop!
KITTY BIKER: NNGHH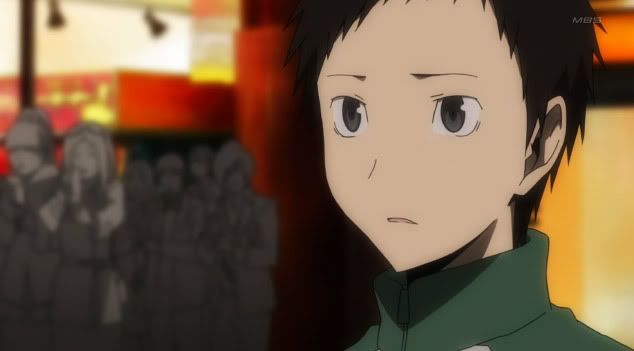 Mikado: Let me guess. Your neck is not really choppy, you have no relation to Celty, and you're really just a stalker with a plan given to you by other people?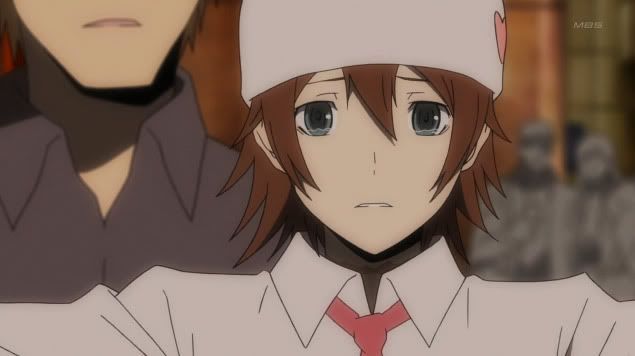 Choppy Neck: Y-Y-YOU JUST RUINED THE WHOLE FIRST HALF OF THE EPISODE!



Seiji: Y-You're not my Amy Pond! You're the girl who saw... my secret...

FLASHBAAAAACK!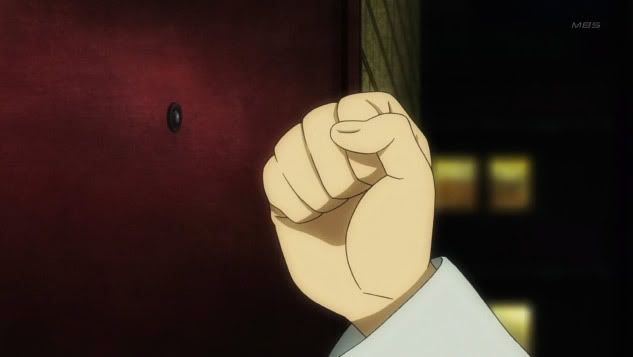 Choppy Neck: 'Sup, Lover Boy? I'm here to make all your problems go away~ A little lovin' can fix anything! Kidding, kidding... Hey, come on, open up, I said it was a joke.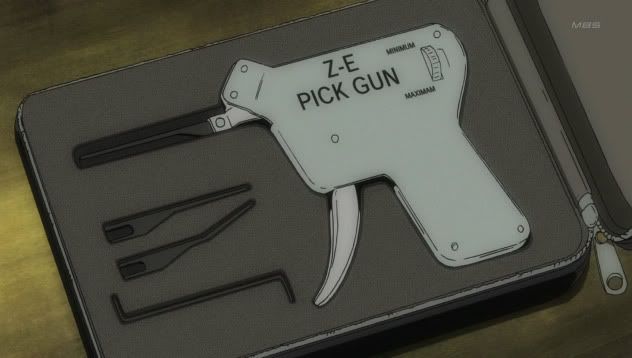 Choppy Neck: Not answering? That's fine, I have my very own Z-E Pick Gun®!

(Oooo, I want one!)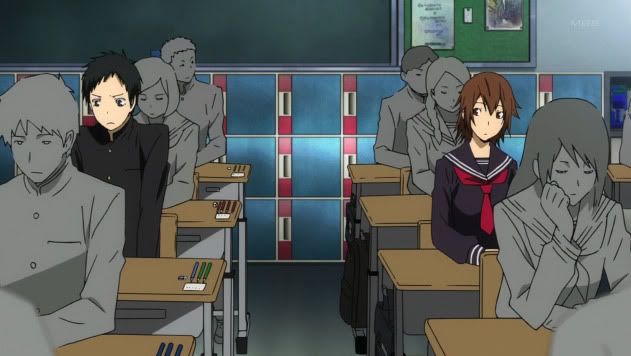 Choppy Neck: Oh Seiji, I first noticed you when we were taking exams for high school... Oh wait, that's not you. That's Mikado. ANYWAY!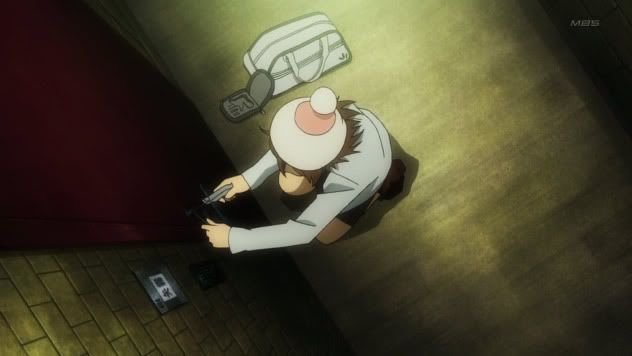 Choppy Neck: Your doodles of the Tardis and The Doctor were so adorable, I went home and downloaded the entirety of the new series! ...and I fell in love! ...with David Tennant. I knew a super fan like you would probably have some really neat DW swag, and I just had to see.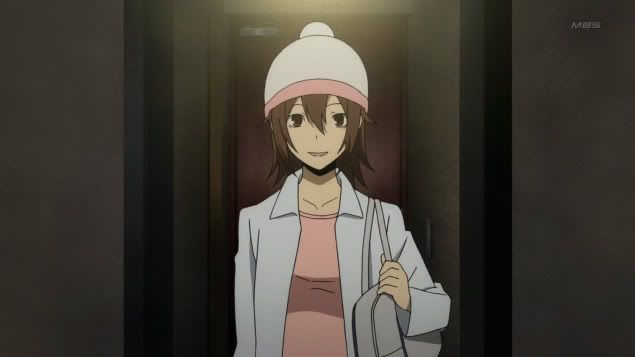 Choppy Neck: Seeeeeiiiiiijjjjiiiiii~! Come on, seriously, where are you?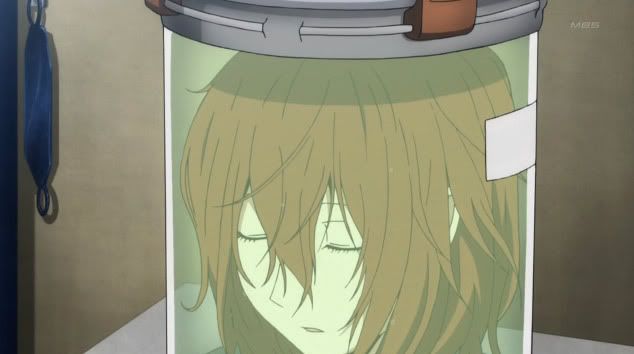 Choppy Neck: Whoa! A head in a jar! Freaky! Hey, what's that on your wall? Is that... holy crap... what is The Tenth Doctor doing to The Ninth Doctor? Oh my god, is that pose even POSSIBLE? Oh that is just disgusting! OH GOD THERE'S ANOTHER ONE ON THIS WALL!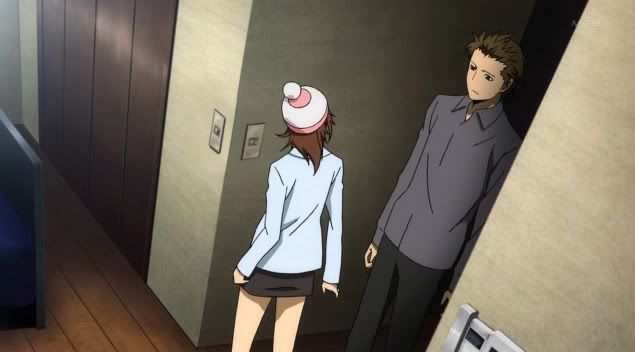 Choppy Neck: S-Seiji! I... I didn't mean that you... um...
Seiji: You saw my secret.
Choppy Neck: I won't tell anyone, I swear! I—*CRUNCH*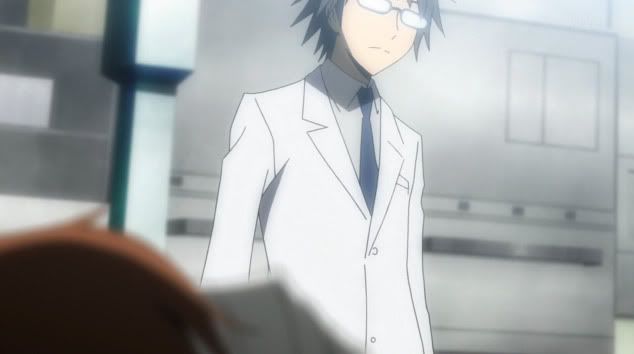 Shinra: Hey there, you're going to pretend to be a decapitated head on a new body? Got it? Good.
Choppy Neck: Uhhhhhh. Okay.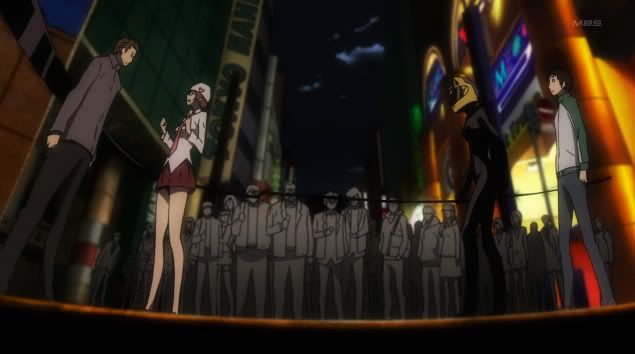 Choppy Neck: At first, it was really creepy being with you. I know fangirls are creepy, but you are a whole 'nother brand of freaky fan. But the more time I spent with you, the more I thought it was cute.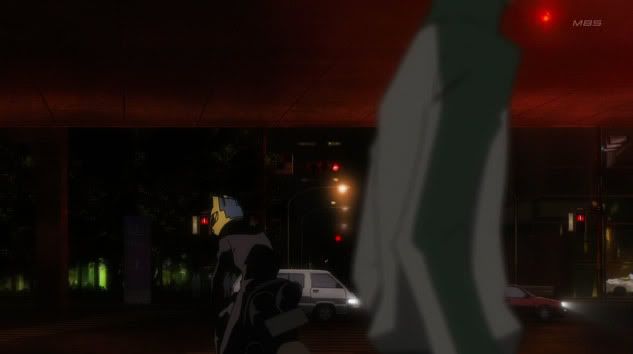 Mikado: Celty?
KITTY BIKER: Screw this crap, I'm outta here.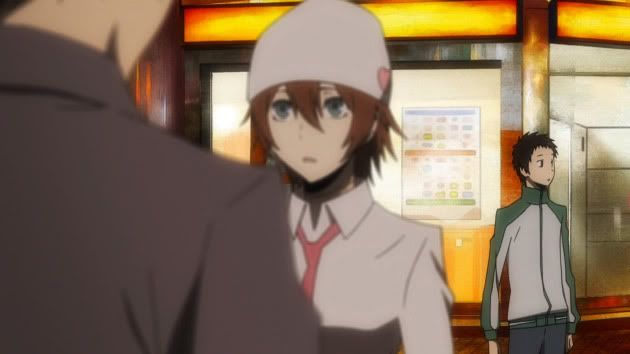 Seiji: ...but you didn't tell anyone about my posters, right? I... don't know about this...
Mikado: This situation is going from weird to weirder. I need to get out of here.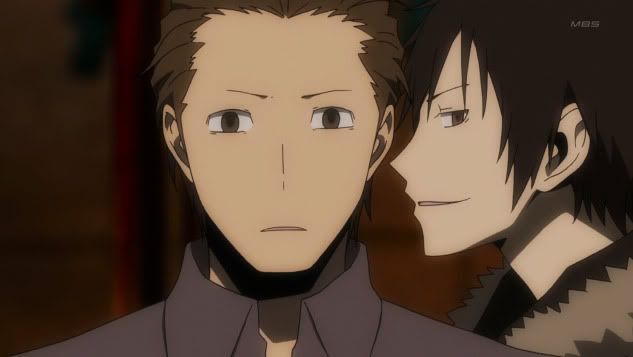 Izaya: Just think... she played along as your Amy Pond for you.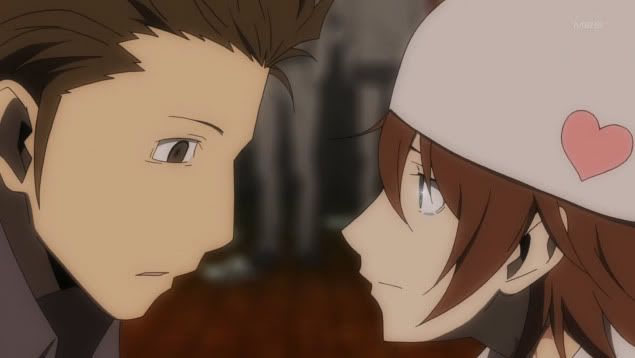 Seiji: ....A....my....
Choppy Neck: Yes?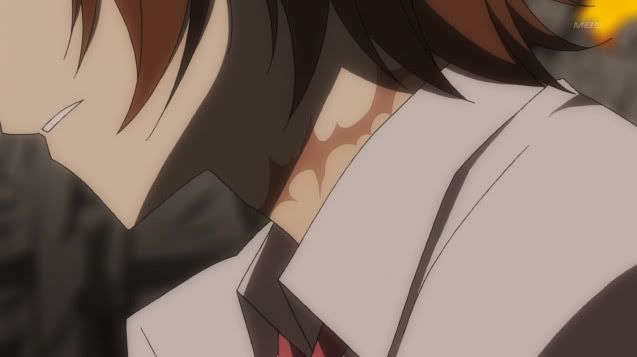 Choppy Neck: I hope this means I can stop putting the scar makeup on. It was getting annoying!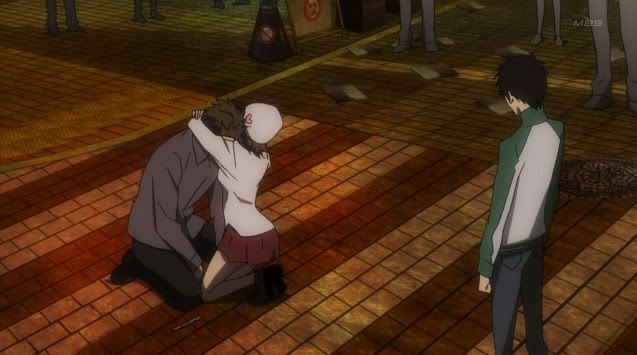 Mikado: Yeah, good for you two. SO out of here for real now.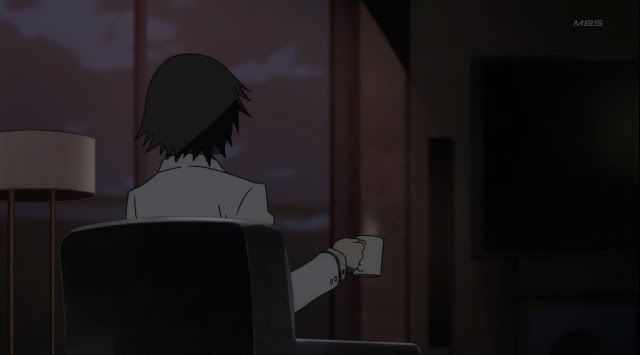 Shinra: I just looooove having coffee in the dark!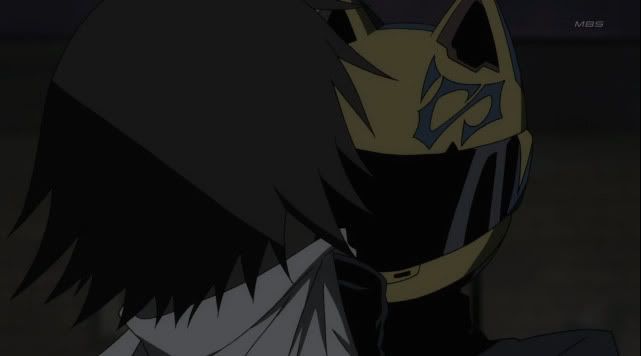 KITTY BIKER: YOU SONUVABITCH! YOU LIED TO ME AND YOU DECEIVED ME!



Shinra: Aren't those two pretty much the same thing?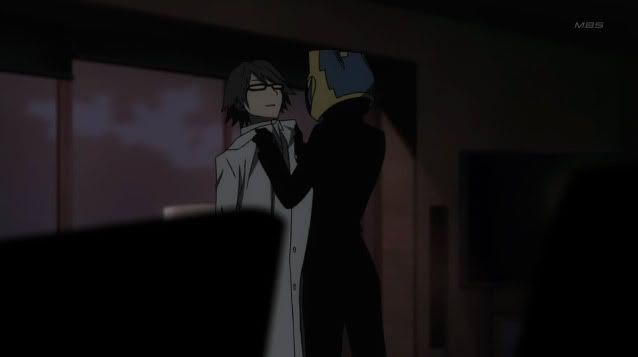 KITTY BIKER: NNNGGHHHH
Shinra: Besides...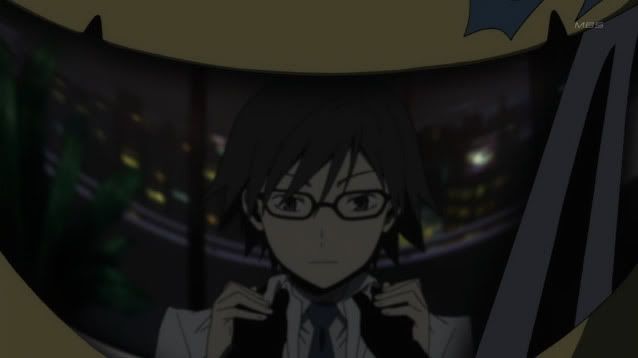 Shinra: It's not like I actually used your head, right? I was trying to protect you.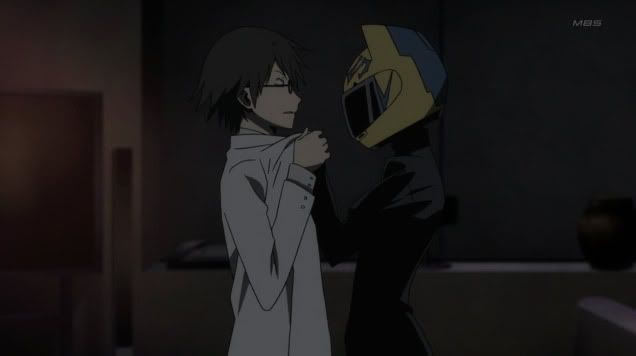 KITTY BIKER: Protect me?
Shinra: Yeah.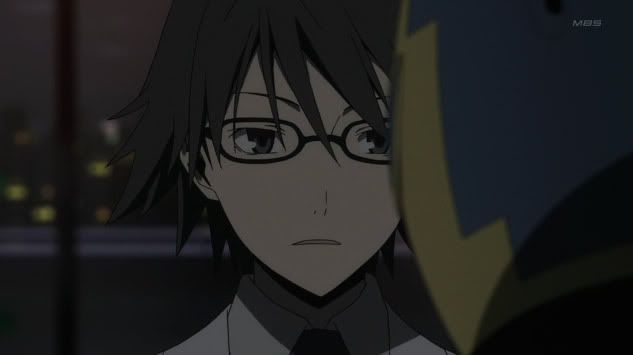 Shinra: Because I don't want people to mess with you. Because I love you.
KITTY BIKER: You lo—....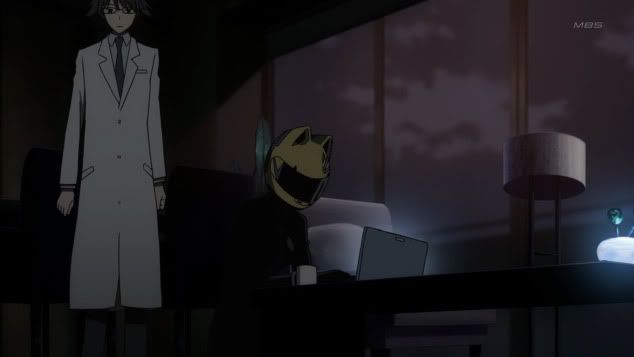 KITTY BIKER: HOLD THAT THOUGHT! I need to put this on my LiveJournal!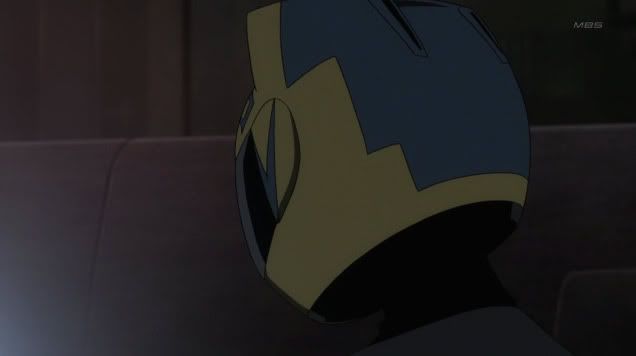 KITTY BIKER: Okay, also on Twitter...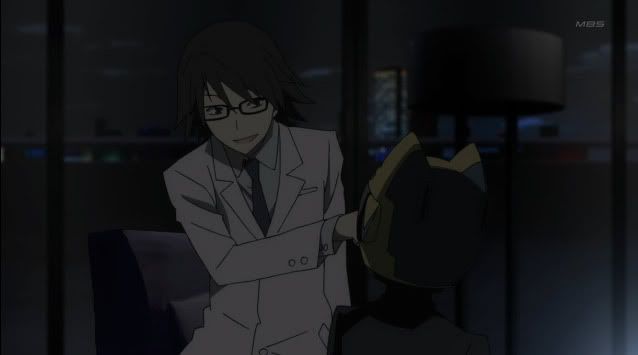 Shinra: You know, if you're still angry, you can sock me... if you really want to.
KITTY BIKER: .....Actually, that WOULD make me feel better...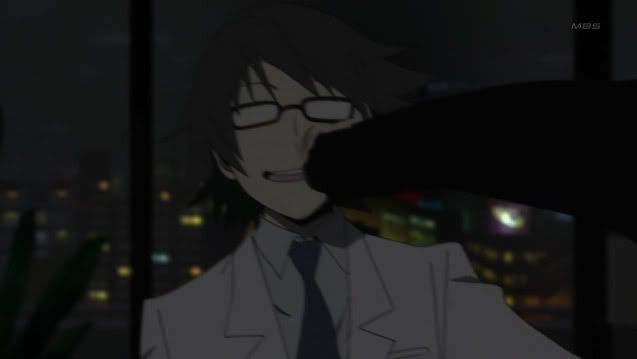 *KRAK!!*
KITTY BIKER: Okay, now you can hit me. with your wimpy doctor arms



Shinra: HERE I GO!
*poink!*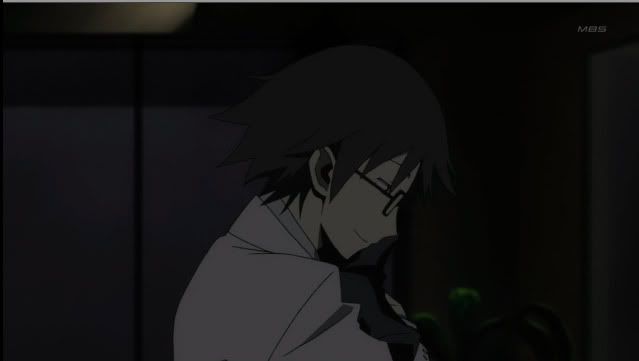 Shinra: Oh Celty, I love you so.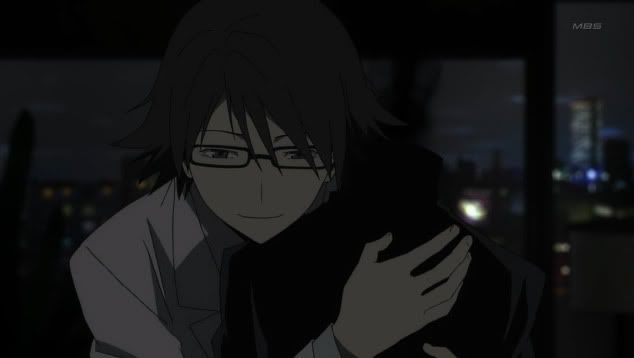 KITTY BIKER: I... I... I think... we...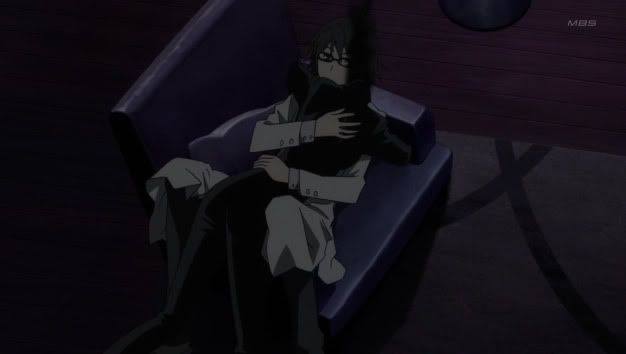 KITTY BIKER: ...should get a little more comfortable~♥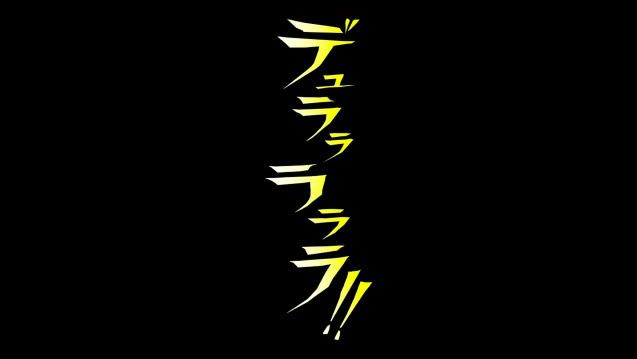 DURRARARARARA!!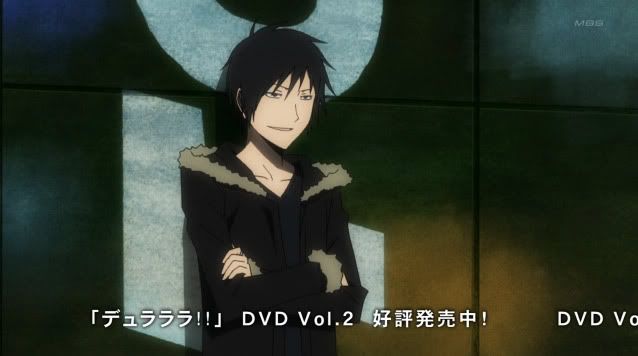 Izaya: Well that was exciting. Wildly so.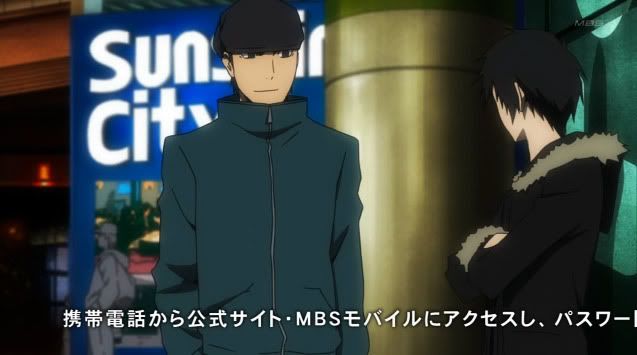 Kyohei: 'Sup, Izaya?
Izaya: Hey Dotachin.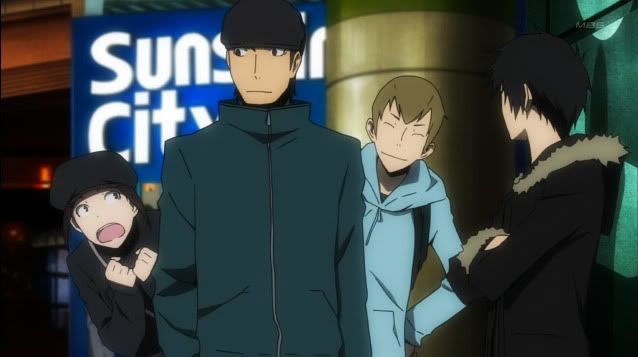 Erika: WHAAAAAAAT? HE GETS TO CALL YOU DOTACHIN AND I DON'T?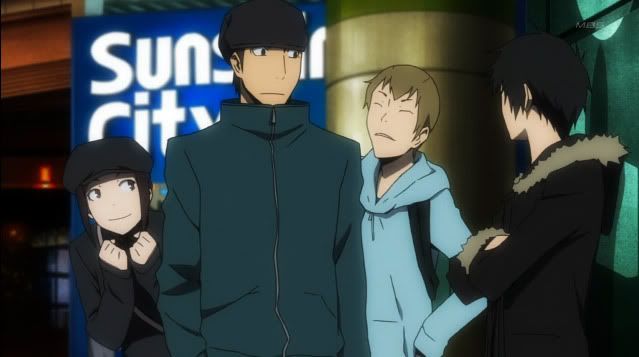 Walker: That's just unfair!
Izaya: That's not all I call him, is it? Ufufu~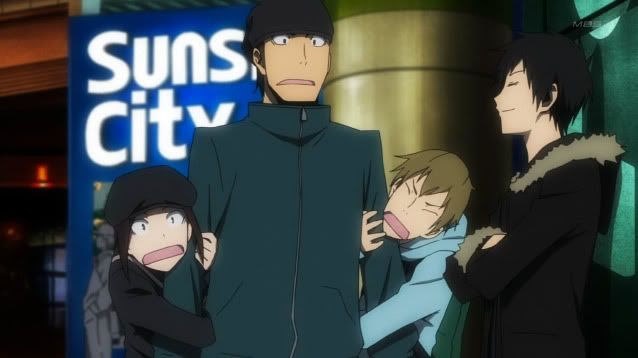 Erika and Walker: WHAAAAAATTTTT? Tell us! TELL US!
Kyohei: WHAT ARE YOU SAYING?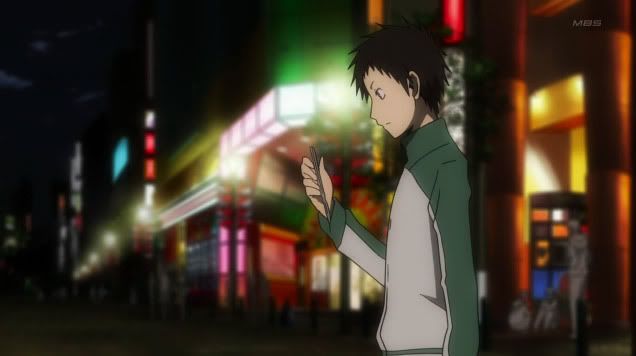 Mikado: I swear I've been trying to leave this place for like an hour. Where the hell am I?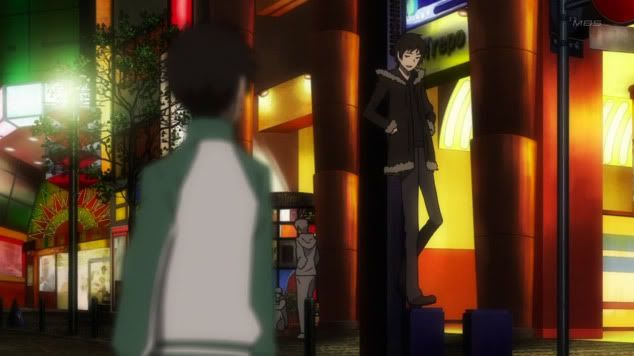 Izaya: Mikado, Mikado, Mikado. Just the person I was looking for.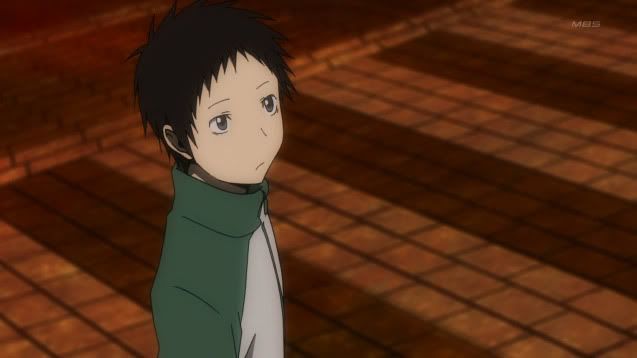 Mikado: Hello Izaya.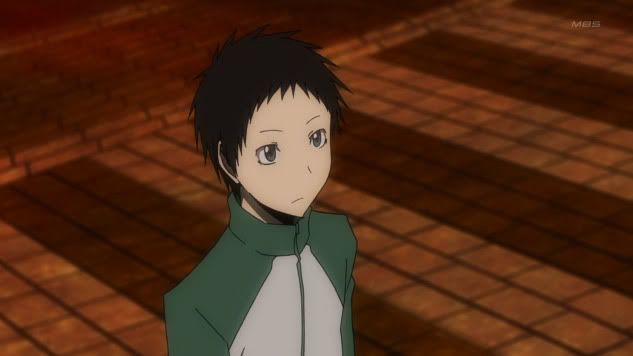 Mikado: Is there something I can do for you? Because if there isn't... I'm just going to head out...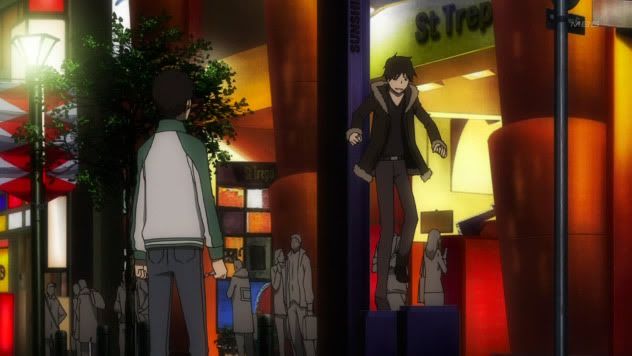 Izaya: No! No! No!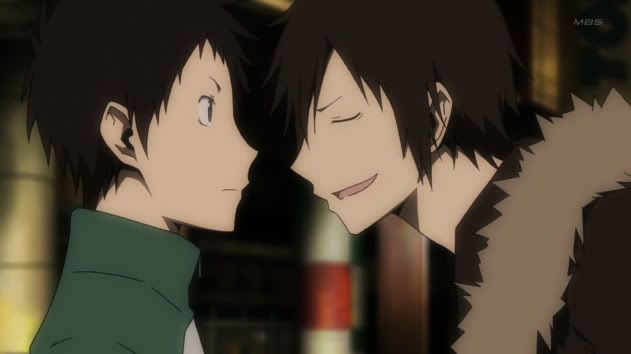 Izaya: I need your help...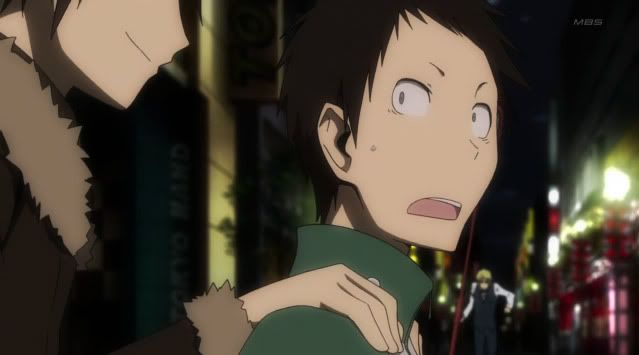 Izaya: ...with a personal... project...
Mikado: BWAH?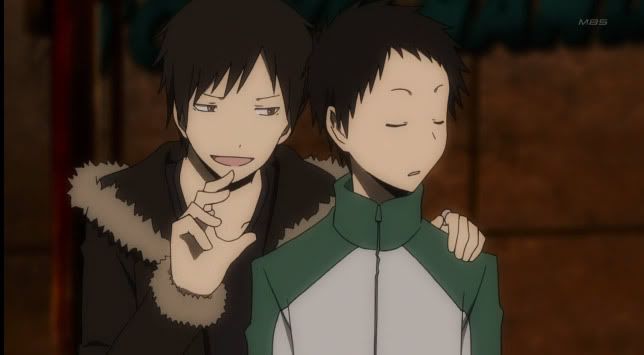 Izaya: You see, with your ability to contact so many people, we can spread the message of nutrition and health to everyone in the city!
Mikado: Oh, is that all? Okay, whatever.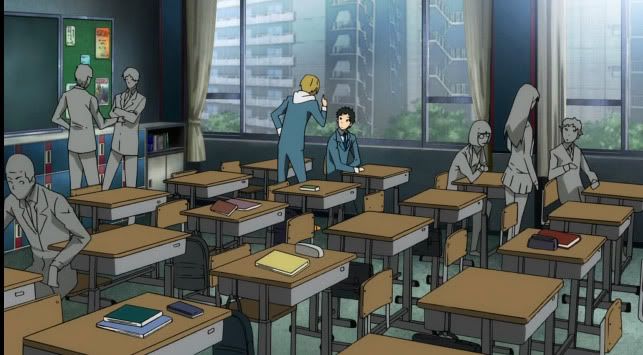 Kida: HEY HEY HEY Did you hear about the gathering at Sunshine City last night?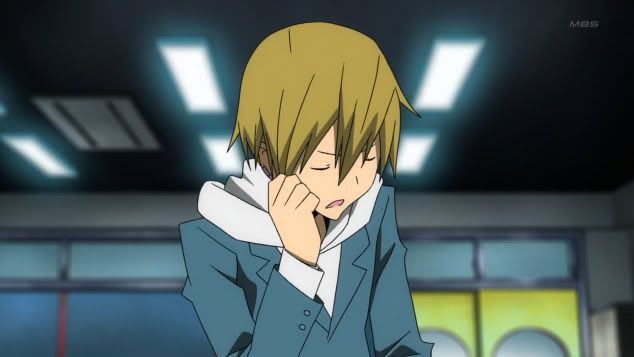 Kida: Why were they gathering? Cosplay? A movie premire? Hmmm...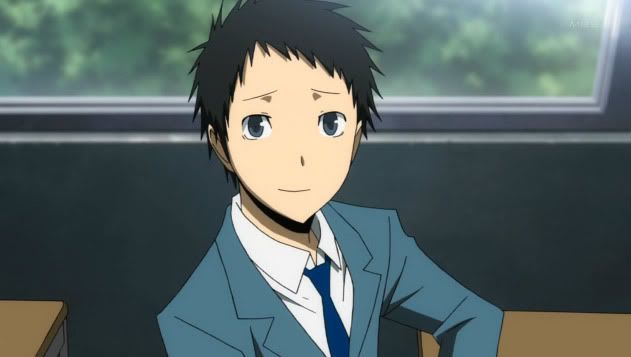 Mikado: I guess we'll never know, huh?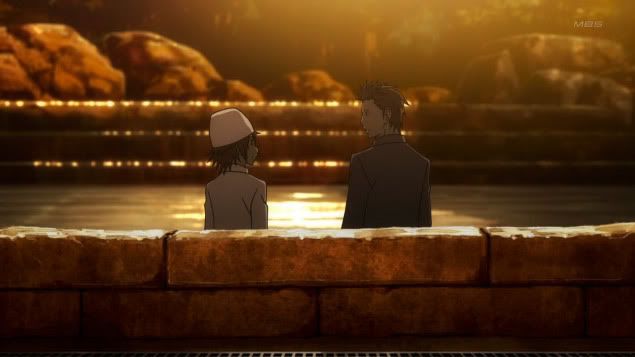 Choppy Neck: Seiji, I know I'm not your head in a jar that sort of looks like Amy Pond, but... I've grown to like you. Can we go out?
Seiji: .....yeah okay, whatever.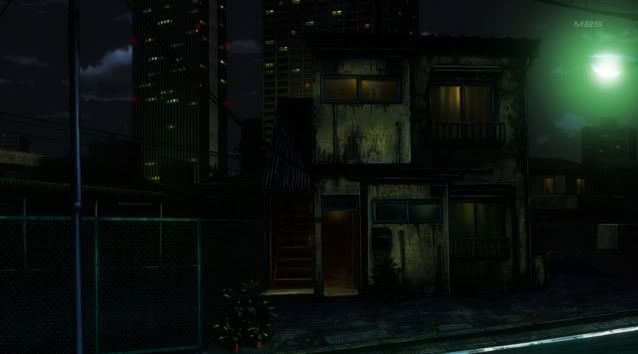 Sadly, Mikado's apartment building is cleaner than my apartment.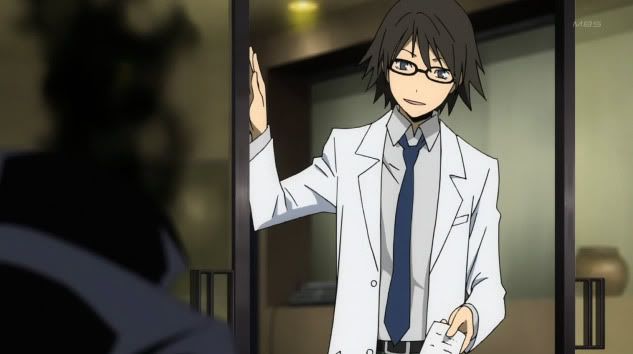 Shinra: Hey Celty, can you go grocery shopping for me? I'm going to make a big dinner tonight!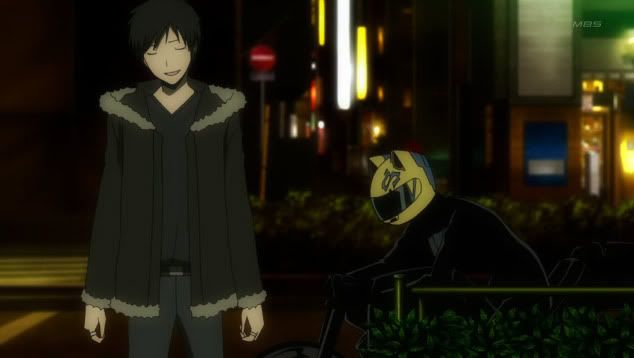 Izaya: Look at me, I'm Celty! I'm going to go buy groceries for my maaaannnn~ *titter titter*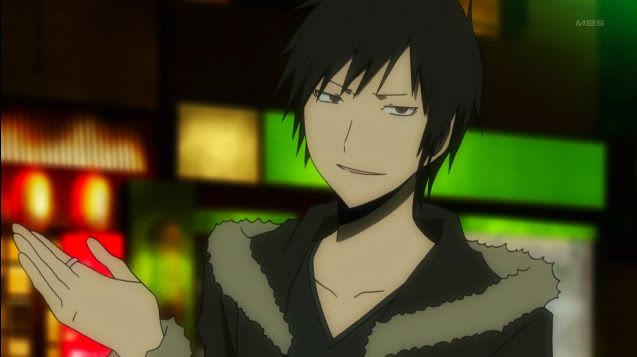 Izaya: Juuuuust kidding! I think it's actually pretty cute. Need help carrying the bags?
KITTY BIKER: Uhhh... no, I think I'm good.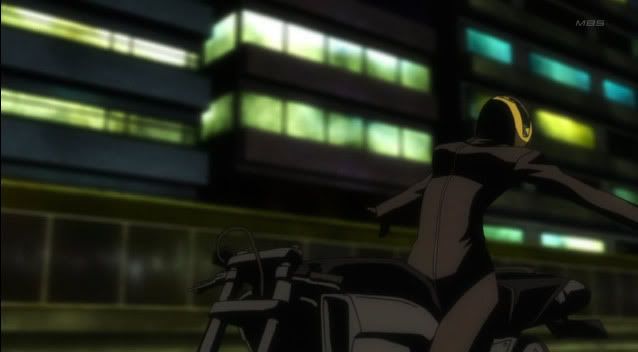 KITTY BIKER: Oh man, I feel so good today... I just want to... ....THE HILLS ARE ALIVE!!!!!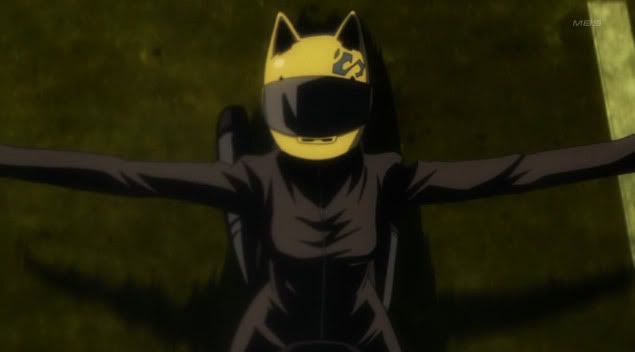 KITTY BIKER: WITH THE SOUND OF MUUUUUUSIC!!! ...aw crap, stupid show tunes!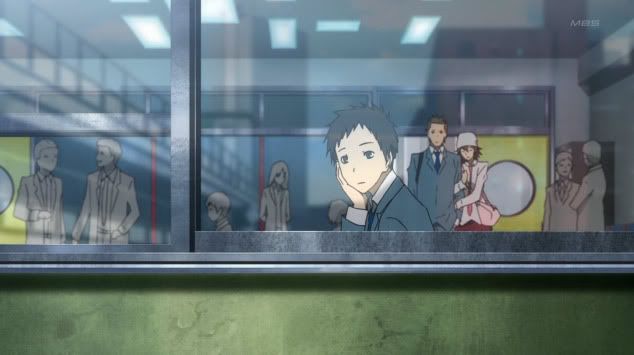 Mikado: Just another normal day at school. I'm so glad I have a window seat.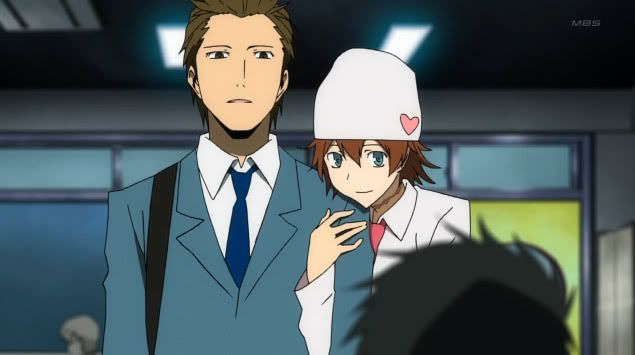 Seiji: Hey. Sorry I nearly stabbed and killed you.
Choppy Neck: We're going out now! ♥



Mikado: That was... strange. But nice. I wish I could be open with my feelings... hmm....
Anri: ...how nice~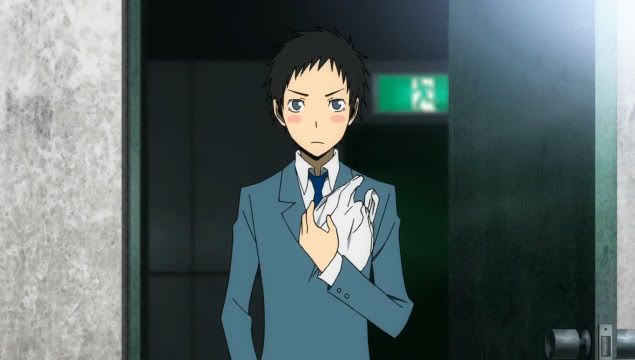 Mikado: TODAY IS THE DAY! I WILL CONFESS! THANK-YOU, SEIJI AND CHOPPY NECK, FOR THE INSPIRATION YOU HAVE GIVEN TO ME!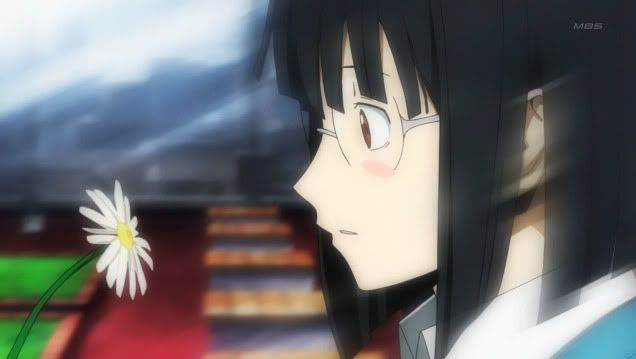 Anri: Actually I'm—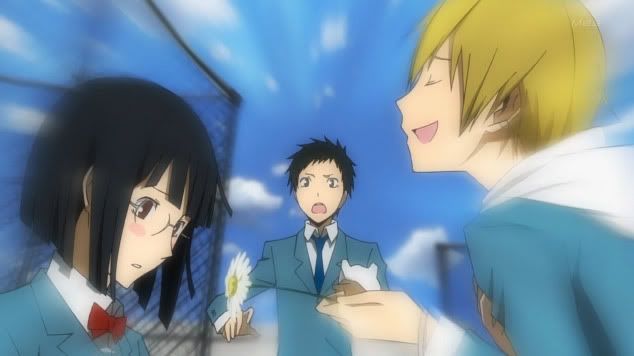 Kida: You're what?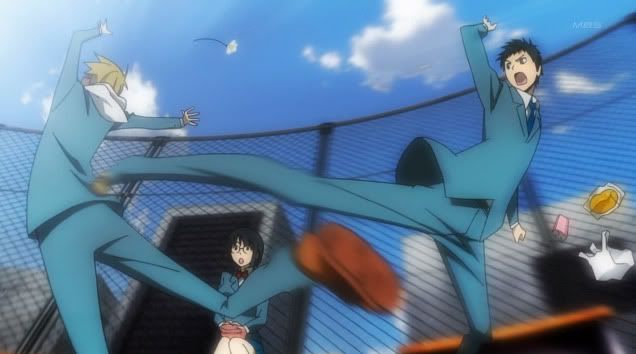 Mikado: SHE'S ALLERGIC TO POLLEN, RETARD!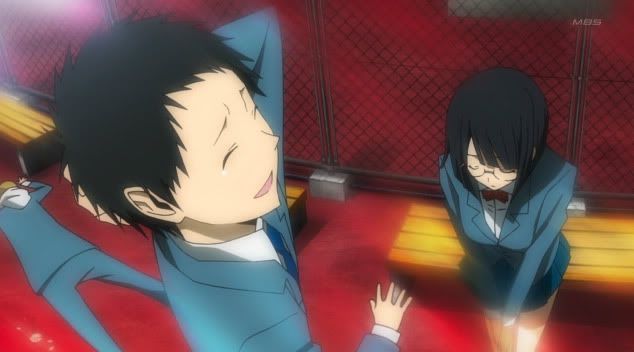 Anri: You've saved me from a horrible allergic reaction! Thank-you!
Mikado: Oh, it was nothing...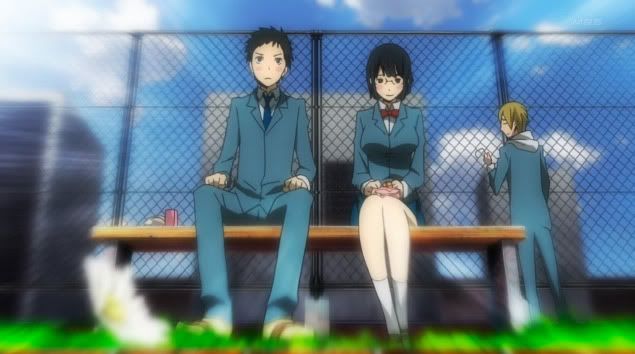 Mikado. BEST DAY OF MY LIFE.
Kida: Le sob!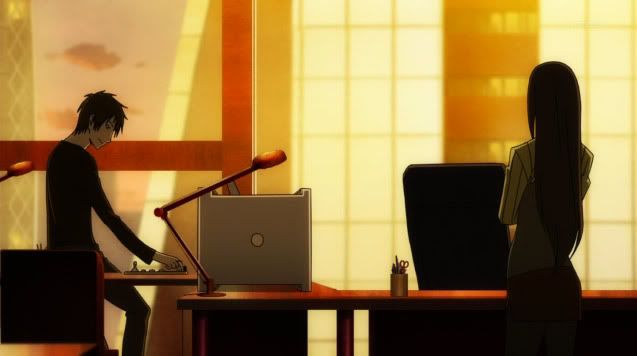 Izaya: So your brother is back, and all is well, am I right?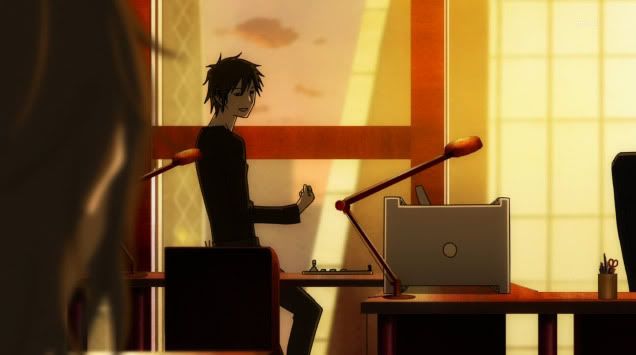 Izaya: You even got your porn back!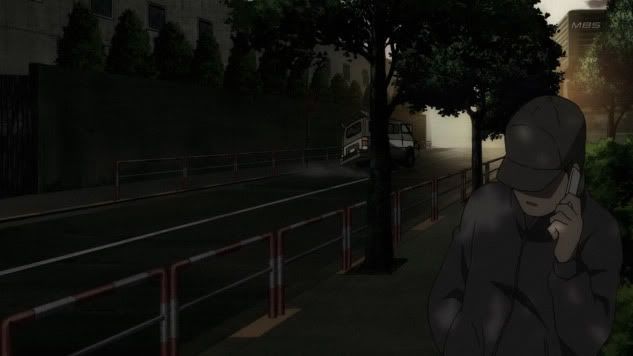 Namie: I forgot I lent my back up discs to this one girl I met online. I had some rare stuff she wanted to copy. Then her friends were interested in some of my other stuff, so I ended up loaning a copy of my collection to the whole van of them.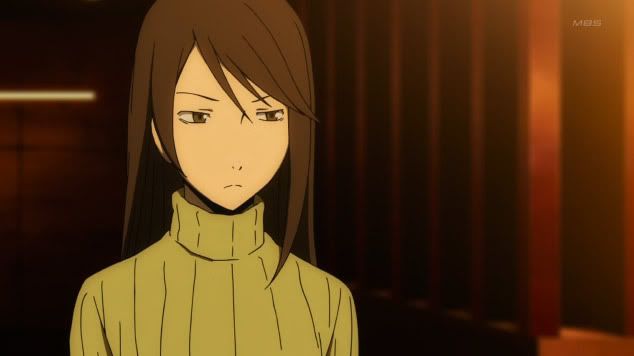 Namie: And I threatened to cut the pay of my employees unless they reinstated my SexyChat account, so that's all good.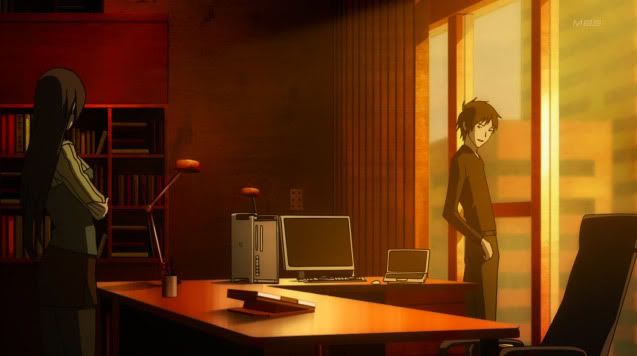 Izaya: Glad to hear it. Hey, want to see my new painting?
Namie: No.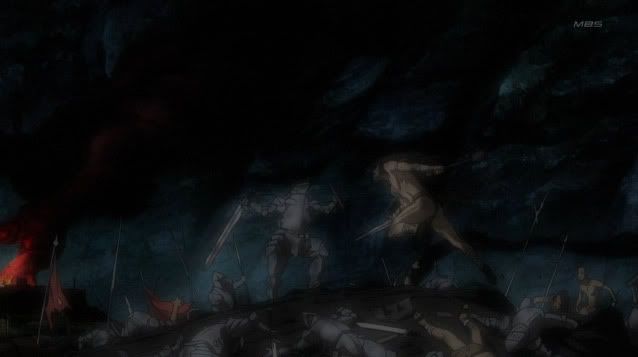 Izaya: It's the epic tale of knights vs. Devilman!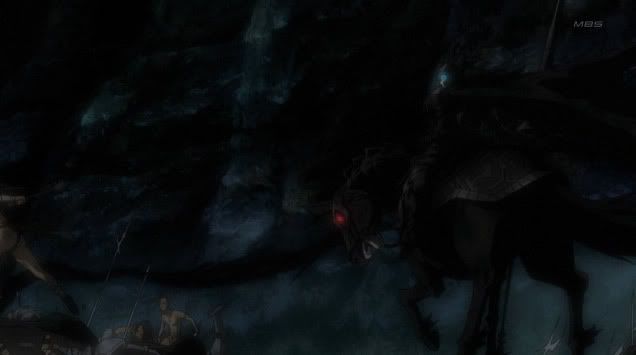 Izaya: Then I added in Celty, because she's pretty cool.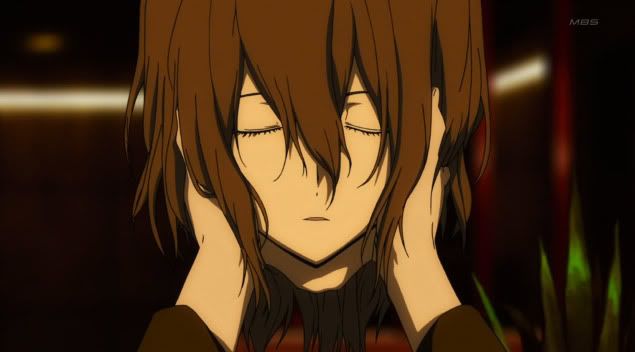 Izaya: Aren't you Celty? AREN'T YOU? WHOSE A GOOD HEAD? WHOSE A GOOD HEAD?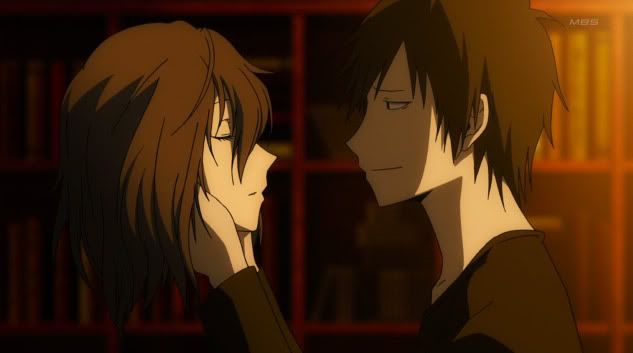 Izaya: That's right, you are!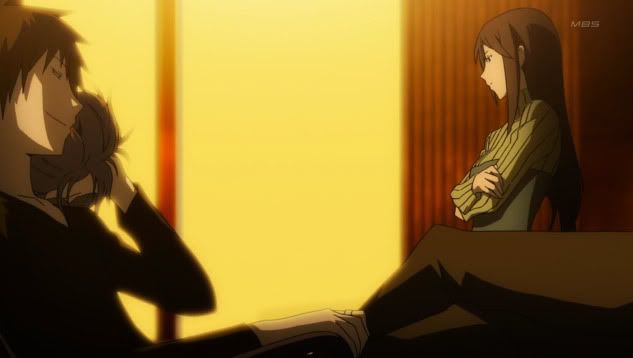 Izaya: You're my best head... friend!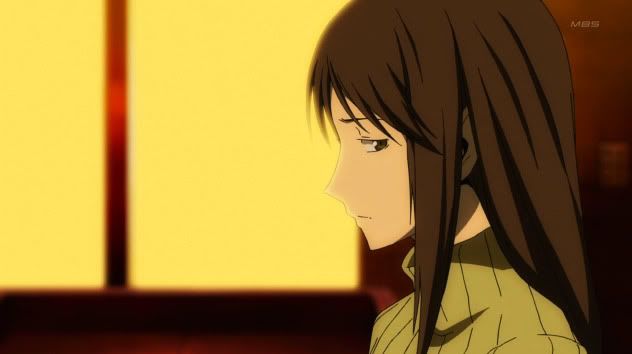 Namie: And people think I'm crazy...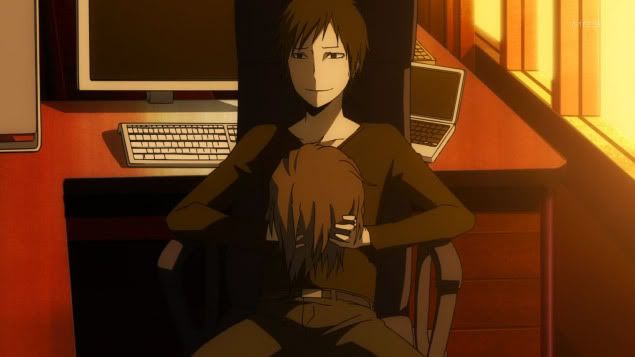 Izaya: Let's go play some basketball!

Next time, on Durarara!!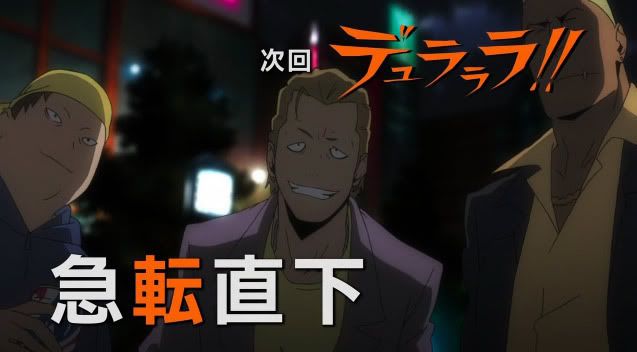 Garden variety thugs!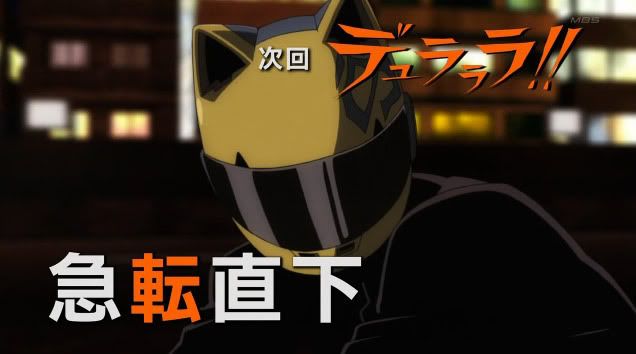 Riding around like usual!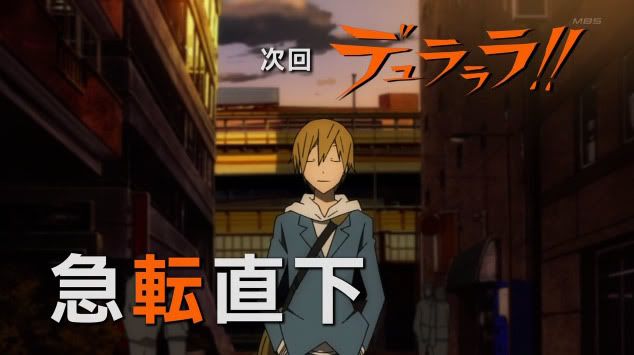 Walking around like usual!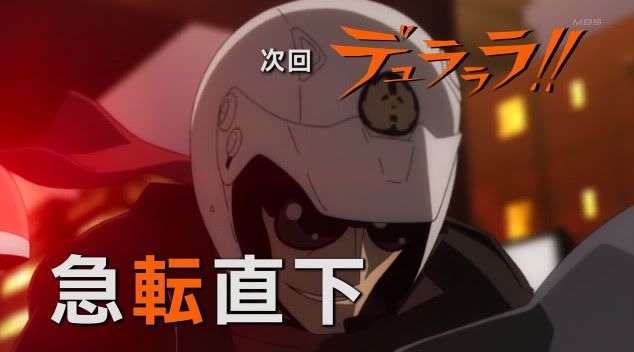 And cops with style!

All this and more on the next Durarara!!

My sugar rush ended like an hour ago. Oh man this is not cool. Anywho, with a little luck, ep 13 will be up tomorrow. We'll seeeeee~ But now it's time for beddddd~