Wow, episode 10 already? Time passes by so quickly!

Spoilers through ep 10, minor Doctor Who spoilers, talk of porn, some swearing, and a lot of random words.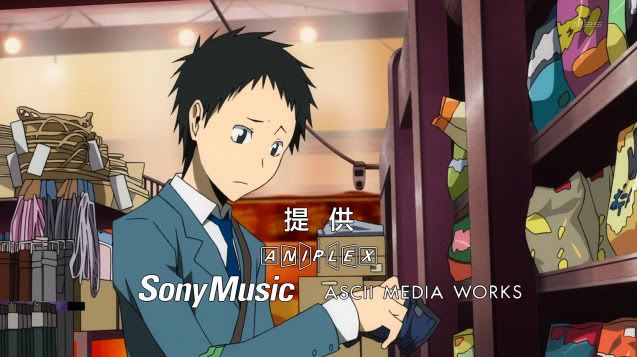 Mikado: The new Durritos are out... I'm running low on cash, but it's a limited edition flavor! Argh! Decisions! ...Nnngghhhh... NEXT TIME, DURRITOS. NEXT TIME, YOU SHALL BE MINE!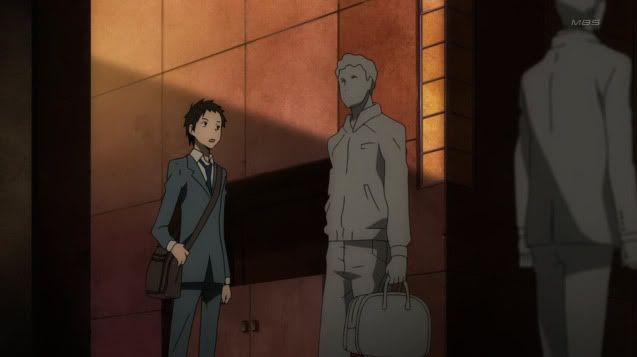 Mikado: You know, I never noticed how so many people in this town are grey. It's sort of disturbing. I wonder if it's an illness or something. They're like walking mannequins or something. Hey wasn't there a Doctor Wh— NO. So not going there.

*VWEEEOOOO VWEEEOOOO*
Mikado: Speak of the devil, it's the Tardi— I mean, It's KITTY BIKER!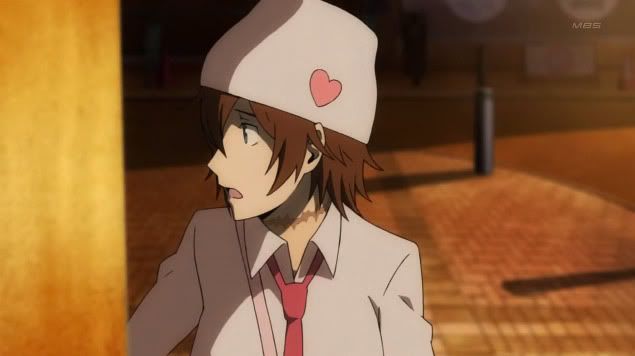 Choppy Neck: Oh no no no!! Oh no!!

*WHA-BAM!*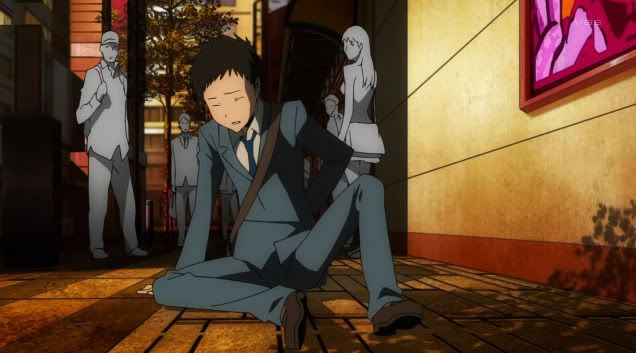 Mikado: Ow ow ow ow...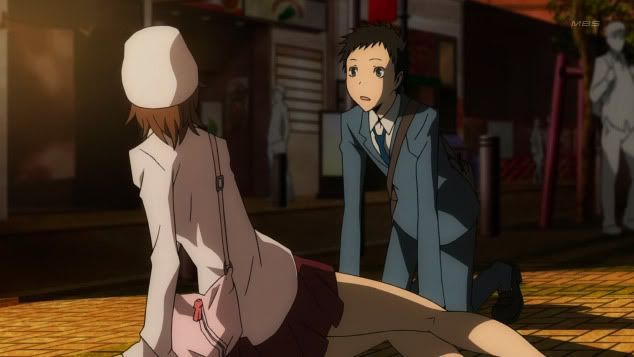 Mikado: What the... haven't we run into each other before?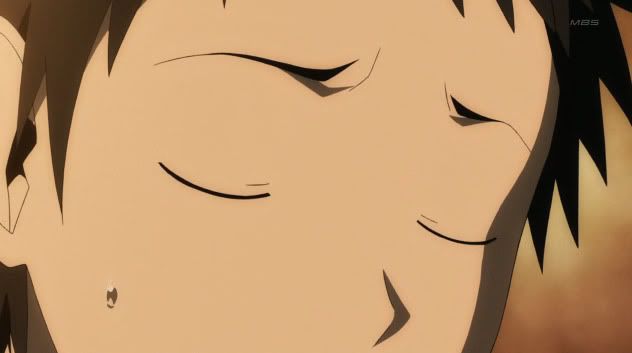 Mikado: *sigh* I have the strangest feeling running into this girl is a bad sign...

*VWEEEEOOO VWEEEOOOOO*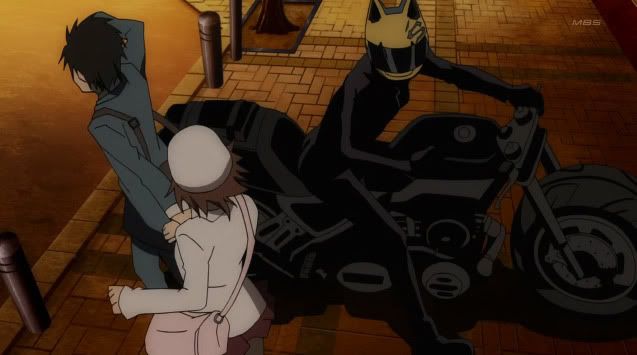 KITTY BIKER: Hey kids, let's play tag!
Mikado: GODDAMMIT, I KNEW IT!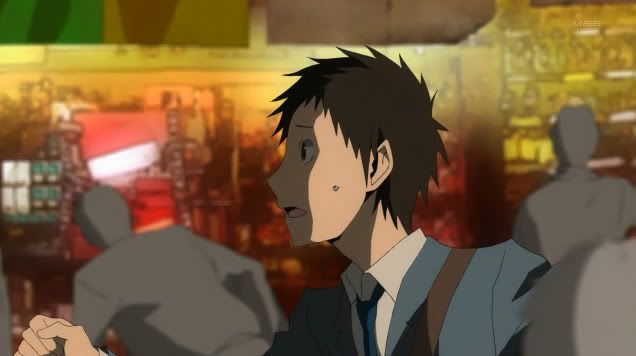 Mikado: I reeeeeeally don't like tag!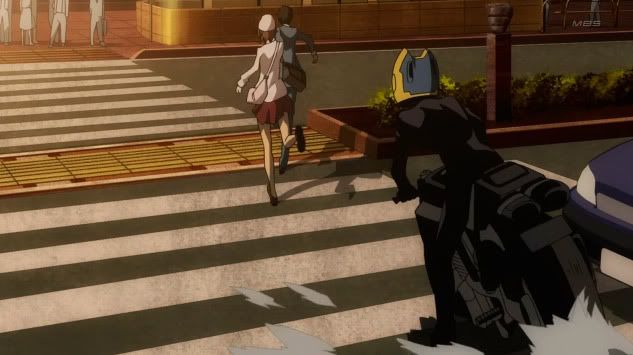 KITTY BIKER: YOU SHOULD REALLY LOOK BOTH WAYS BEFORE CROSSING A STREET!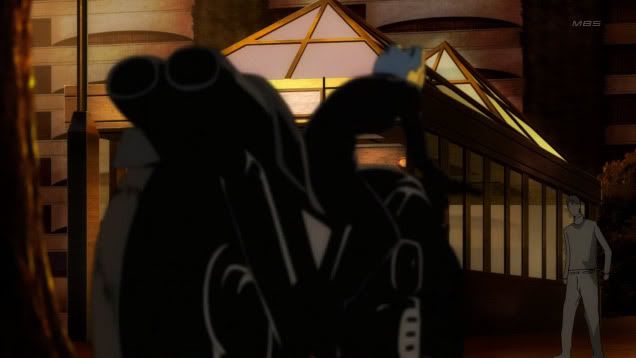 KITTY BIKER: Down into the subway? That's just not fair.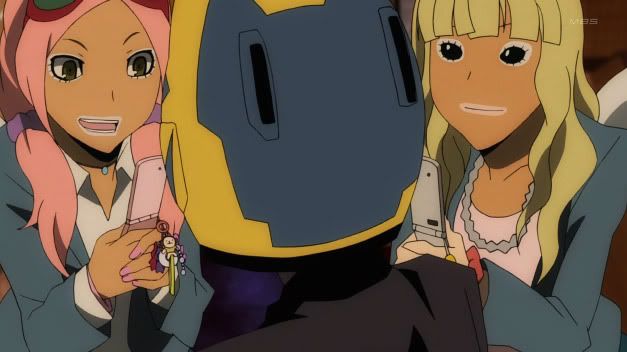 Girl 1: LIKE OMG!!! It's KITTY BIKER!
Girl 2: Can we like, take a picture with you?
KITTY BIKER: WAAAGGGHHHH!!!! BUG-EYES!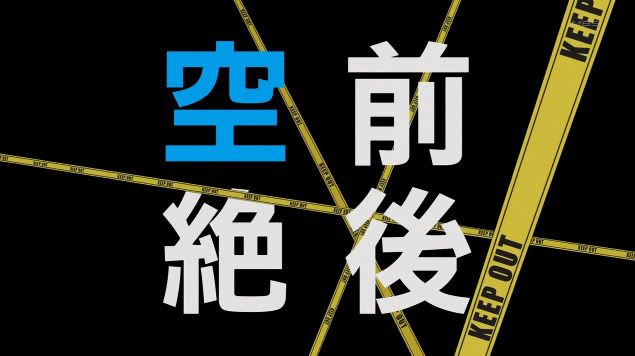 DURARARA!! EPISODE 10: THE FIRST AND PROBABLY THE LAST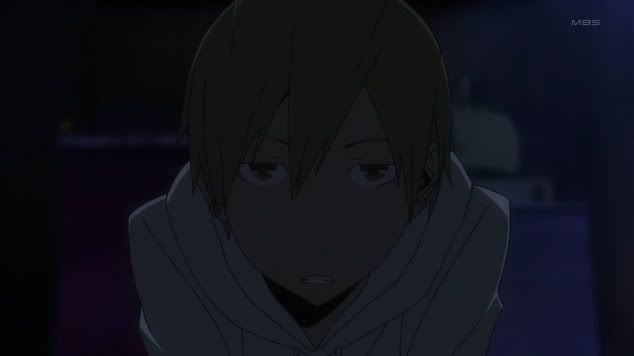 Kida: So. This girl asked for help, so you ran off with her. And then KITTY BIKER chased you.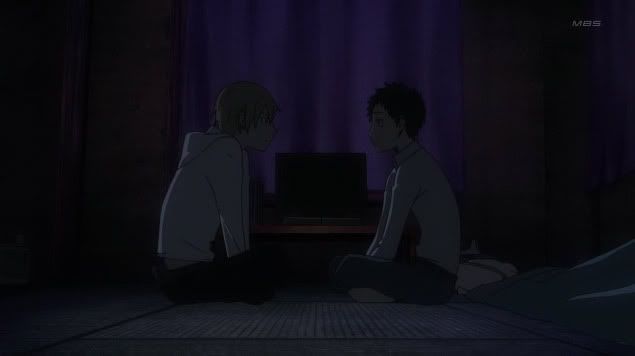 Mikado: Yeah, that's pretty much how it went.
Kida: That is SO cool. And then you brought her back to your apartment.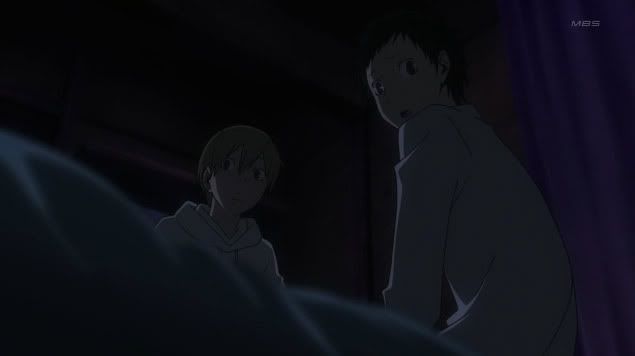 Kida: Look at her.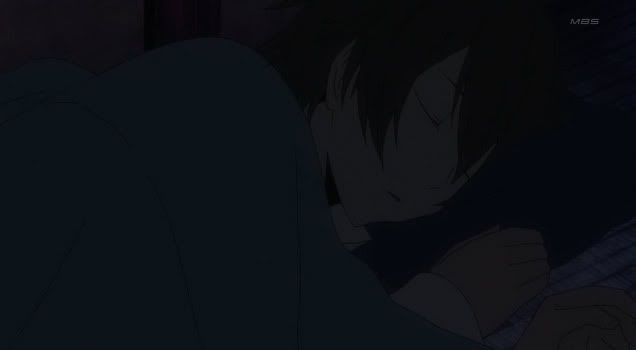 Kida: She's so helpless... just laying there... This is your chance, man.
Mikado: My chance for WHAT?
Kida: You know, for a little HMM HMM HMMMM.
Mikado: It's like you're speaking a foreign language.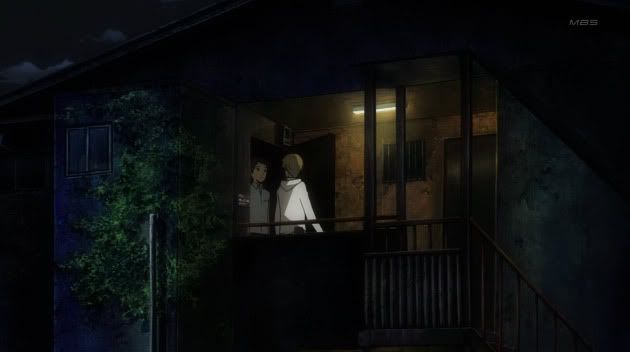 Kida: Well, I'll see you tomorrow. Tell me all about your conquest then!
Mikado: My conquest? Uh, yeah, whatever. Good night.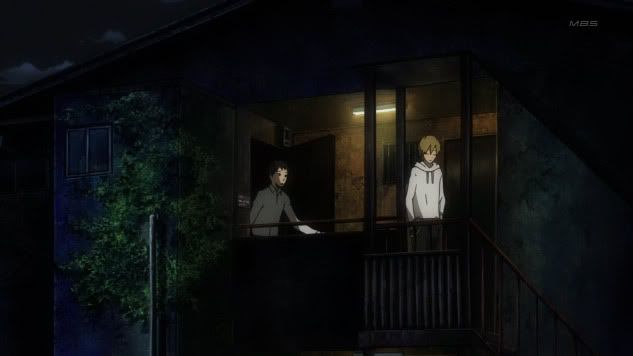 Kida: Oh, moving to the big city and having girls sleep in his room... my little Mikado is so grown up.
Mikado: I can hear you, you know.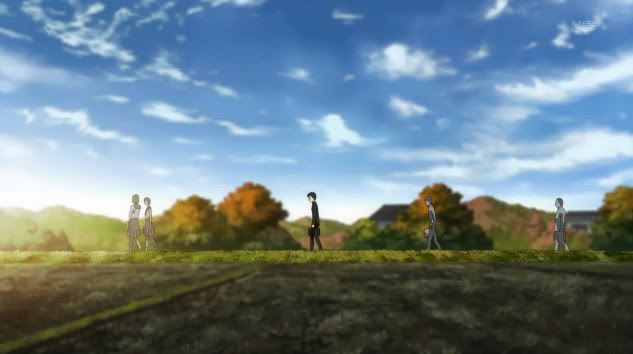 Mikado: Life is so different now... life in the country was so peaceful. It reminded me of Ghost Hound. ...I should rewatch that show.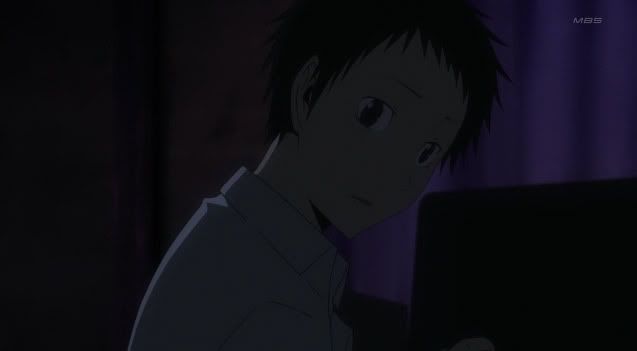 Mikado: Honestly, she must be really trusting to just fall asleep in a stranger's home like this. I'm glad I'm the one that brought her home... I can only imagine if it was someone like Kida...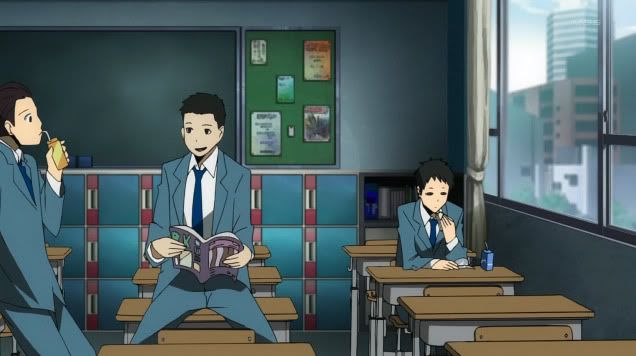 Mikado: Ughhh... Choppy Neck slept in my bed all night, so I couldn't get a wink of sleep.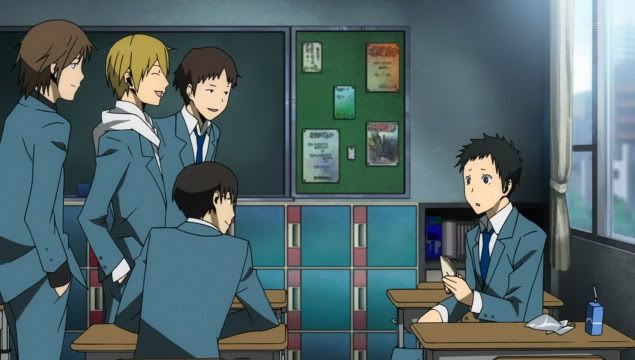 Kida: HEY BRO. So! Tell me all about last night!
Guy 1: Last night? What happened?
Kida: Mikado here brought some chick home with him.
Mikado: No... she was in danger, so I just brought her to my place so she could get away from danger...
Guy 2: Oh really?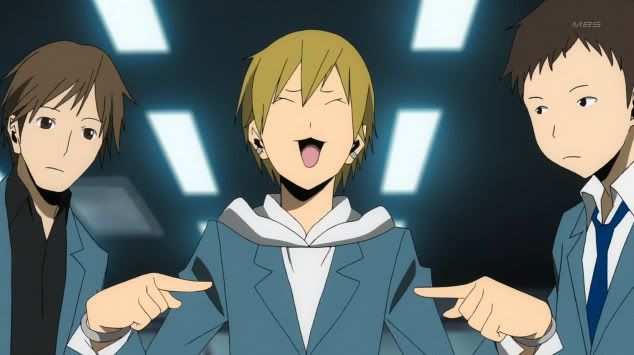 Kida: Oh come on Mikado, I know you and her... Wham wham! Then nyaaaaa!!! And finally a little rwarrr!!! Rwarrr!
Mikado: N-NO! I swear! I didn't touch her!
Guy 2: You know, he's probably telling the truth.
Guy 3: He IS gay.
Guy 1: I'm hungry, let's go get something to eat.
Guy 3: Sounds good.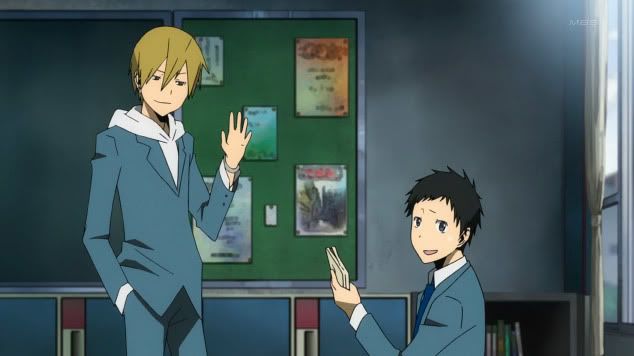 Kida: See ya~!
Mikado: I'm not... gay...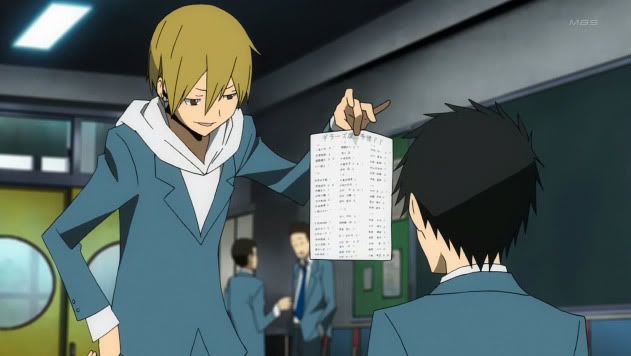 Kida: Okay, okay. Check this out. THIS, my friend, is my little black book.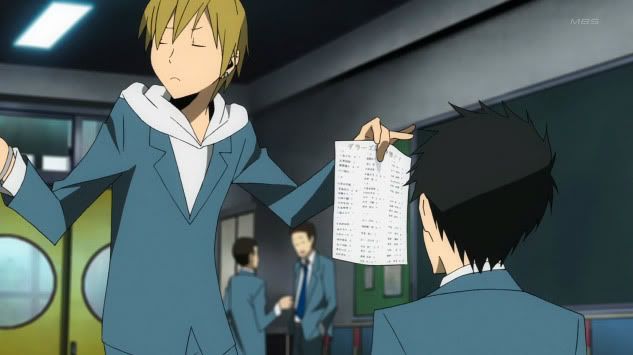 Kida: What is it, you ask? It's a list of the names and ratings of all the hottest girls at our school.
Mikado: Little black book? It's a sheet of paper.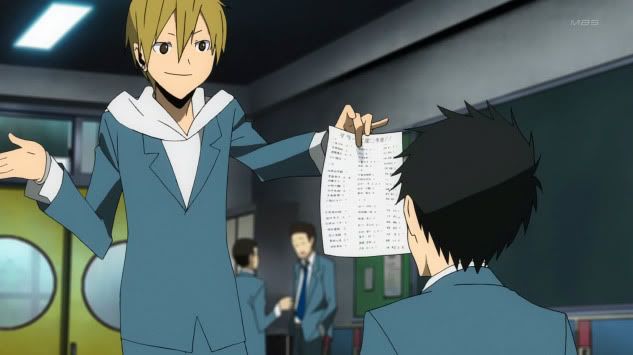 Kida: Details, shmetails. Let's go check one out.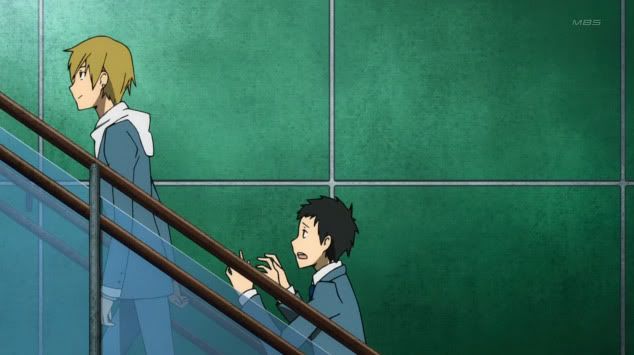 Mikado: I don't think this is such a good idea.
Kida: Oh quiet. You'll thank me when you see this one! A solid nine in my book.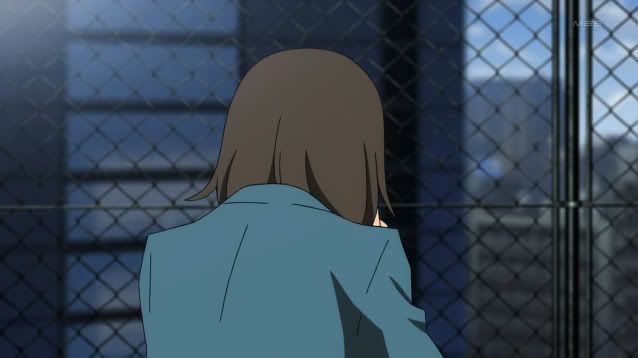 Kida: Look! There we go!
Mikado: T-that's not a girl! What are you implying?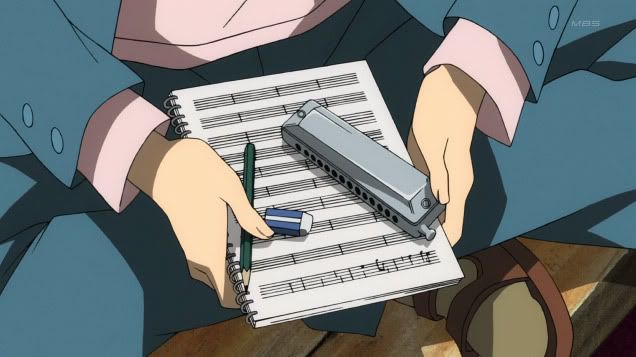 Kida; Nice pink shirt, dude.
Gerome Takahashi: Thanks man, it's my music writing shirt. I write the best harmonica music when I wear it.
Kida: I was joking. The pink makes you look gay.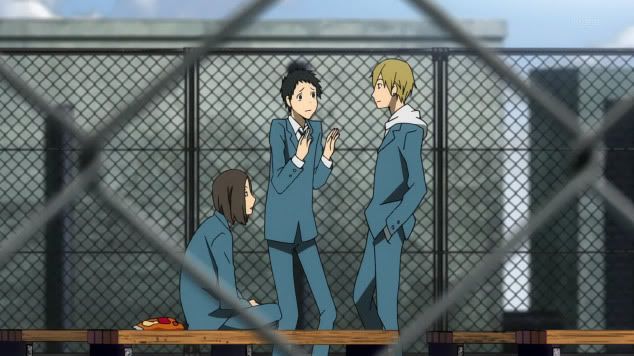 Mikado: KIDA! Come on, don't say things like that!
Gerome Takahashi: Hey, it's cool. I agree with him, but that doesn't stop it from helping me write.



Gerome Takahashi: So what are you two doing up here anyway?
Kida: We're on a cutie search.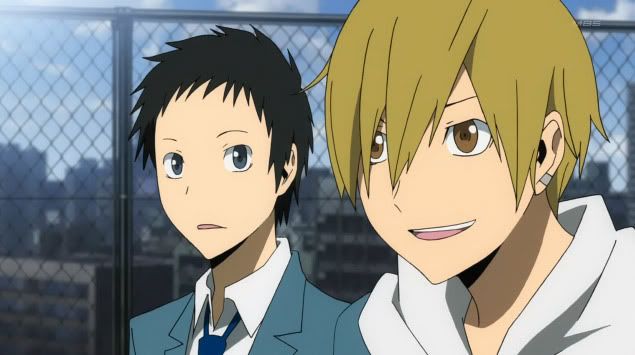 Kida: We're going to find a woman (or maybe a man) for Mikado!
Mikado: I-I don't need relationship assitance, Kida!!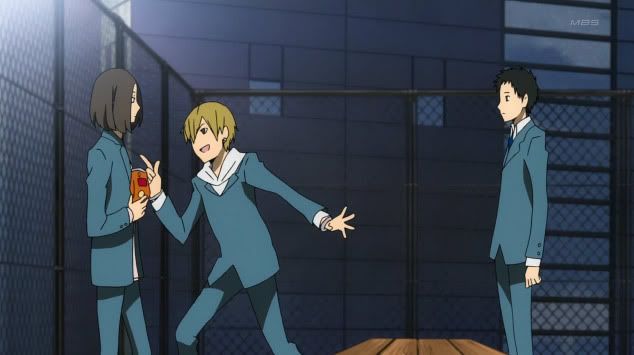 Kida: SAY! Do YOU know any cuties? Gender doesn't matter!
Mikado: Guys seriously... I'm not gay... nor am I looking to be in a relationship...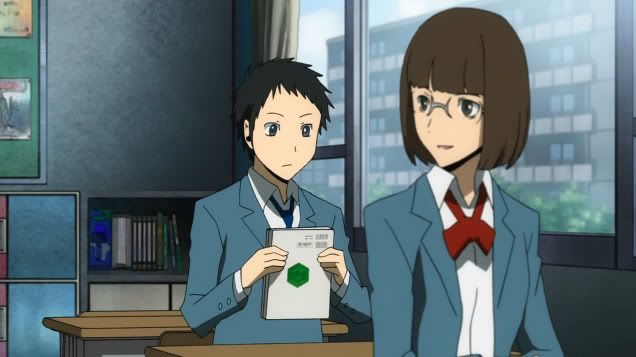 Mikado: I wonder where everyone gets this idea that I'm gay from...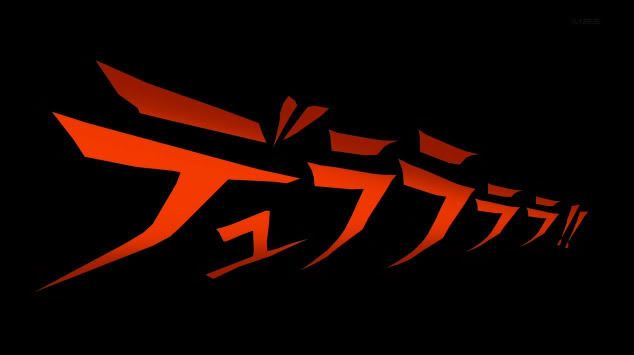 DURARARARA!!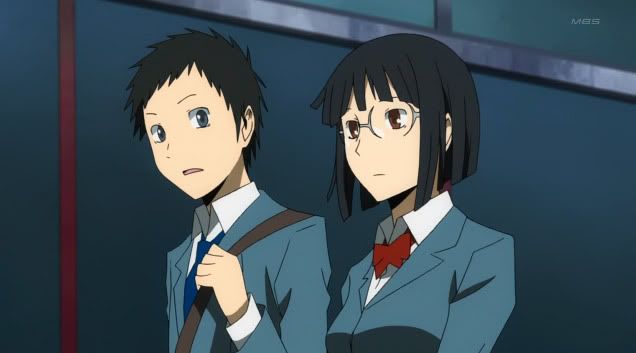 Mikado: Hey, Anri. Have you heard any rumors about me?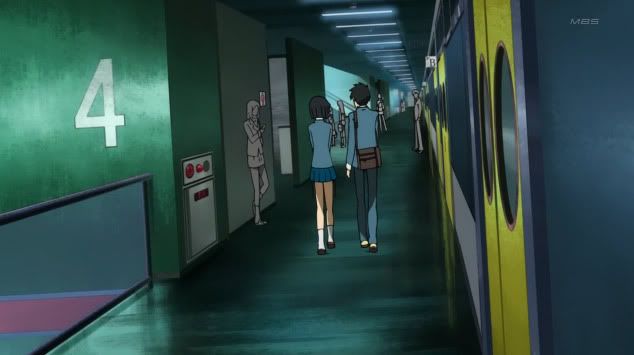 Anri: What do you mean?
Mikado: You know... have you heard people talking about me at all? ...And have you seen Kida?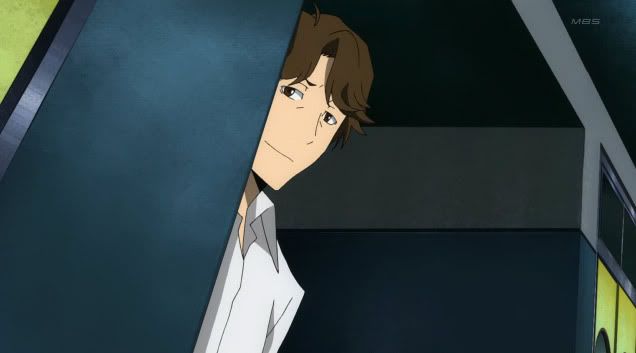 Creeper: What a nice piece of ass...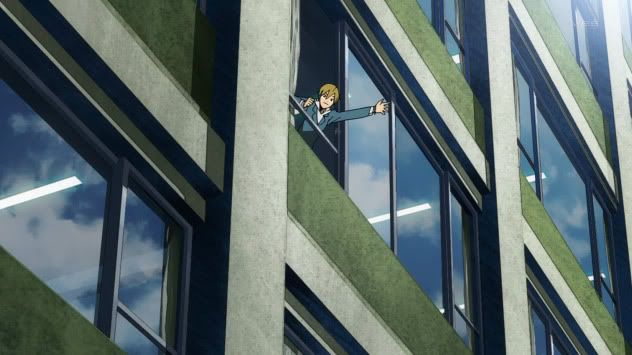 Kida: HEY!!! HEEEEEYYYY!!!!!! MIKADOOOOOO!!!!!! I'M GOING TO STAY AFTER SCHOOL FOR A BIT! GEROME BROUGHT THE DVD OF THE END OF TIME, SO I'M GOING TO WATCH IT WITH HIM!
Mikado: Okay.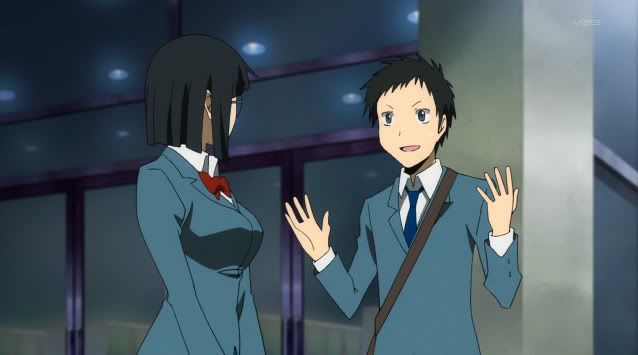 Anri: What you were asking earlier, about rumors... why would you ask something like that? Have people been talking about you behind your back?
Mikado: I hear people are beginning to think I'm g—. Uhhh... well, yeah, I think people might be talking behind my back.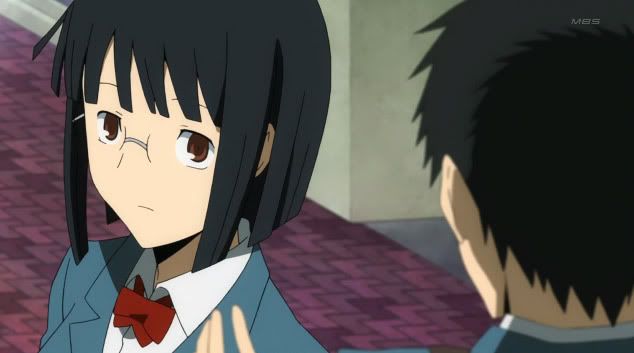 Anri: Well, I haven't heard anything about you. Have you heard any about me?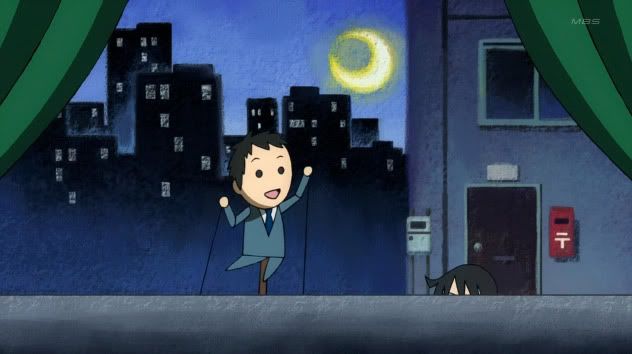 Mikado: To be honest... I did hear that you like to hang out in dark alleys and stab unsuspecting pedestrians...



Mikado: And that you have a thing for fire...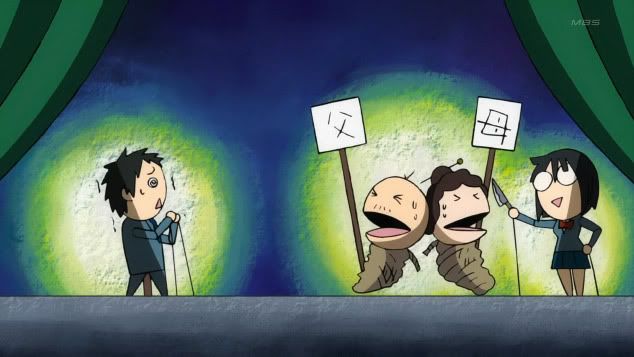 Mikado: Oh! And that you kidnap family members and hold them for ransom.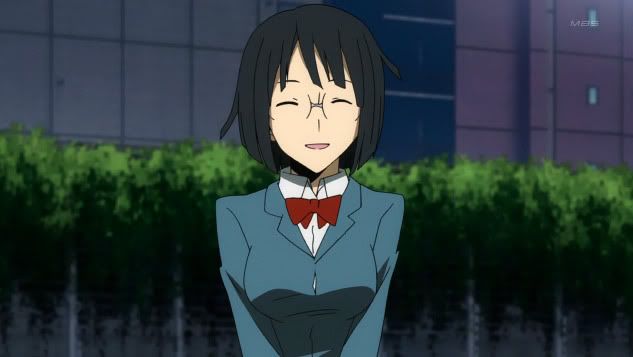 Anri: Oh! Those are still going around? I don't mind those!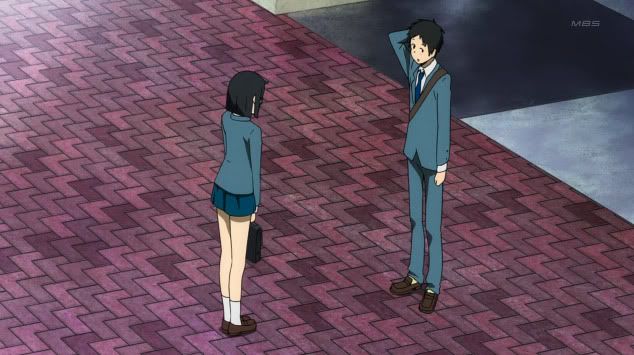 Anri: Besides, they're not so much rumors anyway...
Mikado: Uhh... hahahahaha?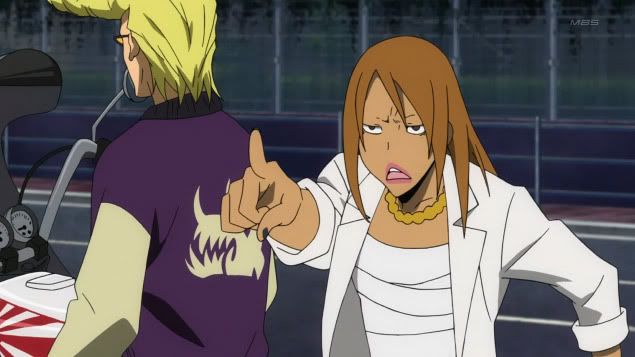 Girl: YOUUUUU!!! I WANT PAYBACK!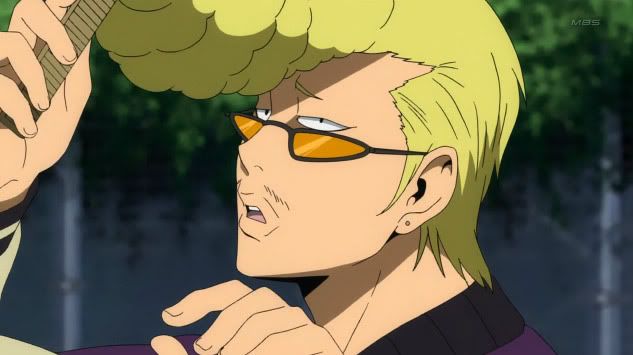 Homerun Bobby: Yo yo yo PAYBACK!
Mikado: Are you talking to me?
Girl: YES!!! I WANT REVENGE?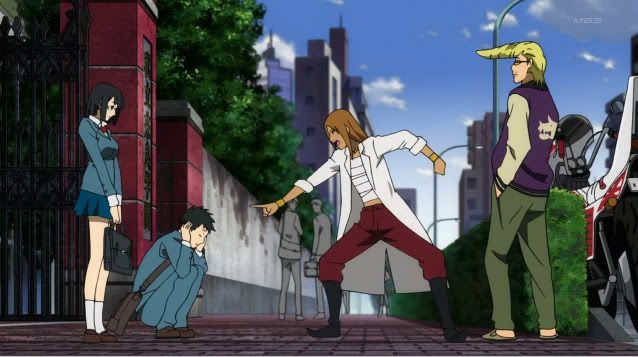 Mikado: AHHHH!!! What did I do?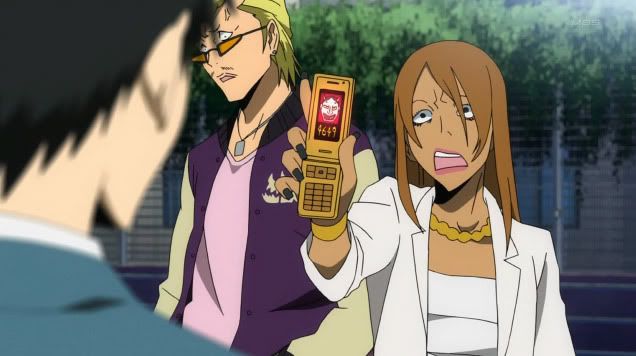 Girl: You and your friend completely ruined my old cell phone! I had to buy a totally new one!
Mikado: Ohhhhhh... Well, that wasn't really ME that did that you know...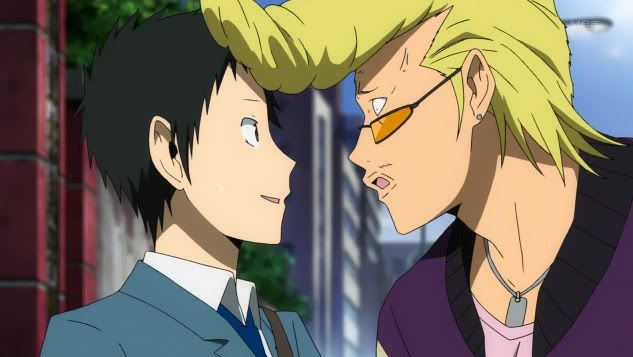 Homerun Bobby: Yo yo YO you talking back to my girl, man?
Mikado: I'm just saying that I didn't really break your girlfriend's phone. I was there at the time though...
Homerun Bobby: And why should I believe you?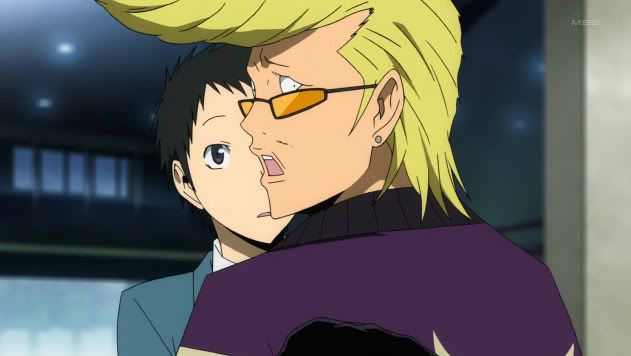 *taptap*
Homerun Bobby: Huh? Yo yo YO WHAT YOU WANT?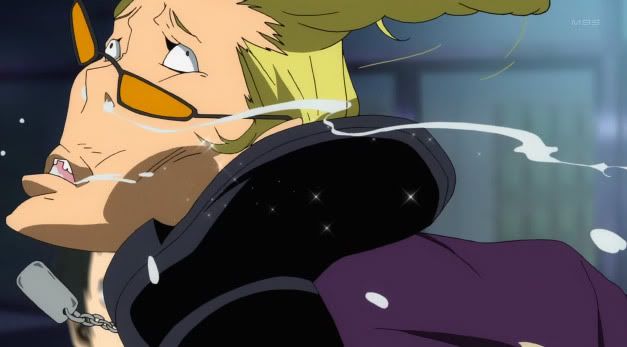 *SHLOOWPOKK!*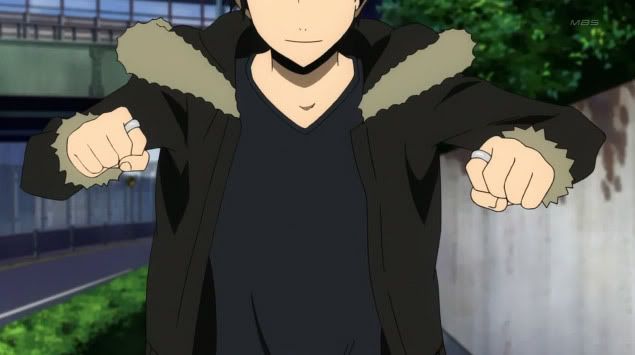 Izaya: Yaaayyy! Action!!!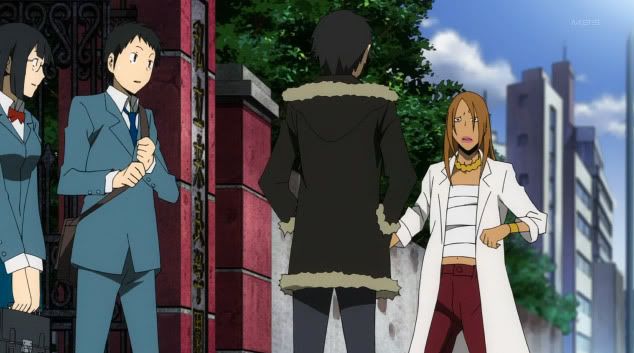 Mikado: Ah... Izaya...
Izaya: Hey there lady. Remember me? I remember you!
Girl: Um...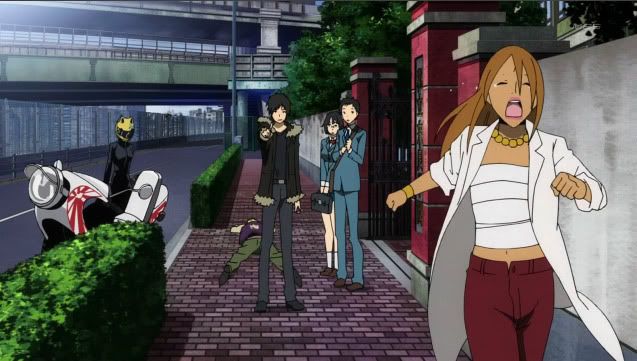 Girl: YOU BULLY!!! WAAAAAHHH!!!!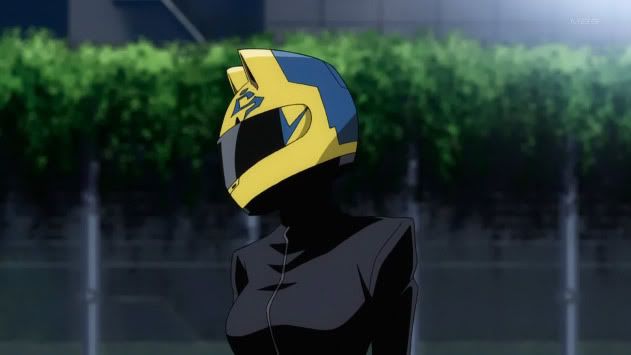 KITTY BIKER: Hey. Mikado. We need to have a talk.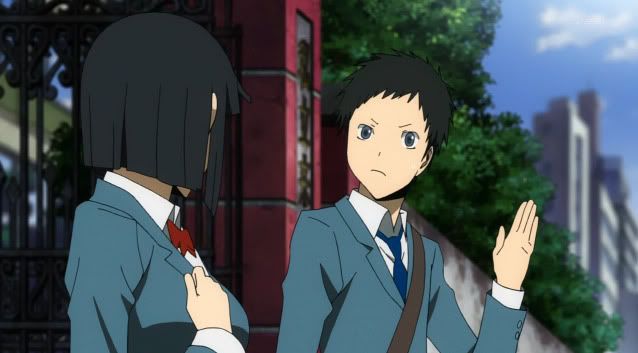 Mikado: Anri. I may lose my life soon. Please never forget me.
Anri: ....okay.



Izaya: Vrooomm!!!!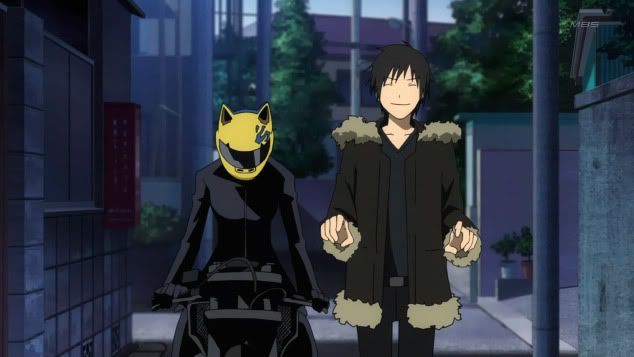 Izaya: BEEP BEEP! WRRRRRRR!!!! VRROOOOMMM!!!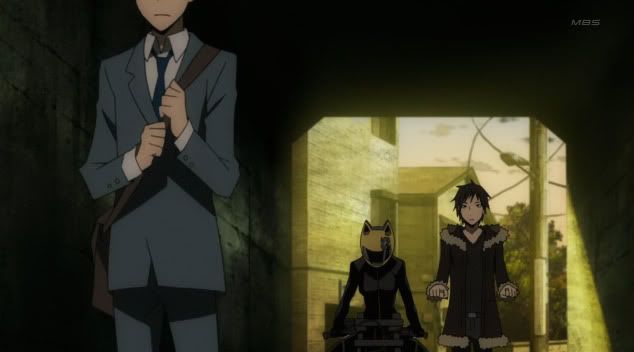 Mikado: Okay you two, it's just sorta creepy having both of you following me at a distance like that. Can we walk next to each other or something? Or if you're going to kill me, can you just do it now?



Izaya: Well that wouldn't be any fun.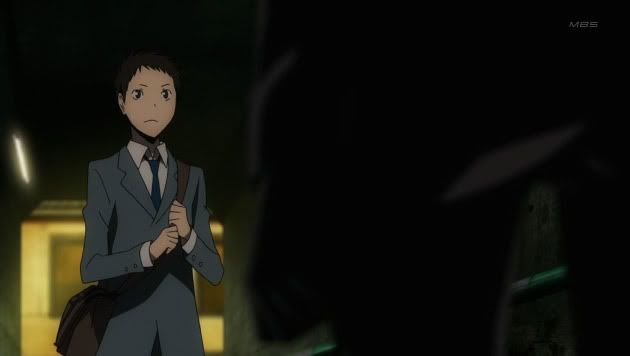 Mikado: The taking of a life should never be "FUN."
Izaya: Oooo, feisty!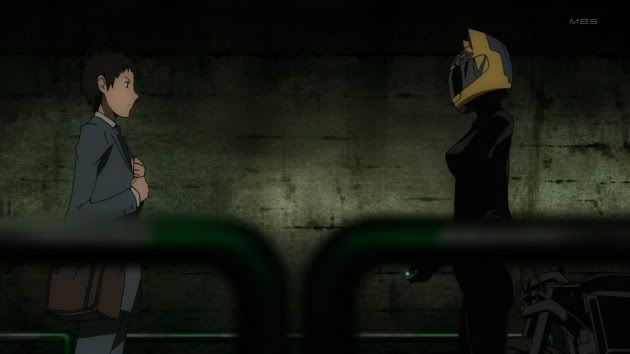 KITTY BIKER: I think that's fair. Look, Mikado. I'm searching for my head. And I think you ran off with it yesterday.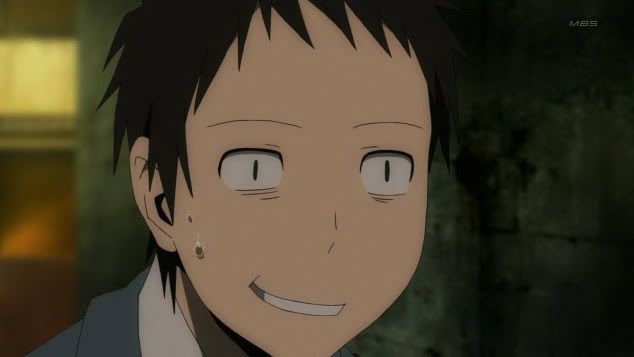 Mikado: ..................what?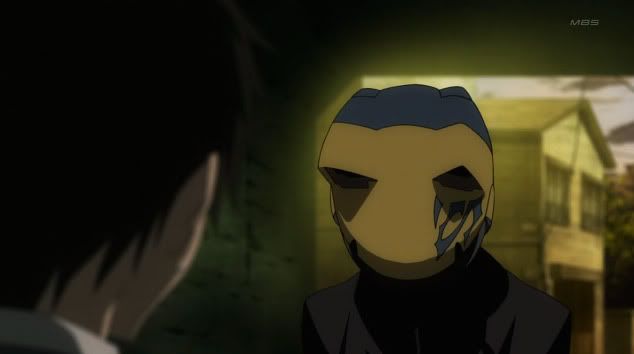 KITTY BIKER: And I was really sad when you ran away from me.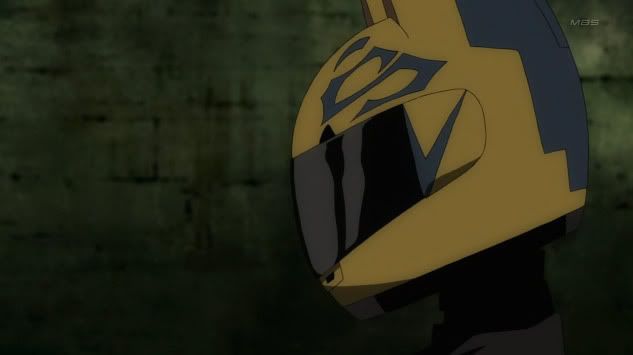 KITTY BIKER: I thought we were friends... especially after my birthday party...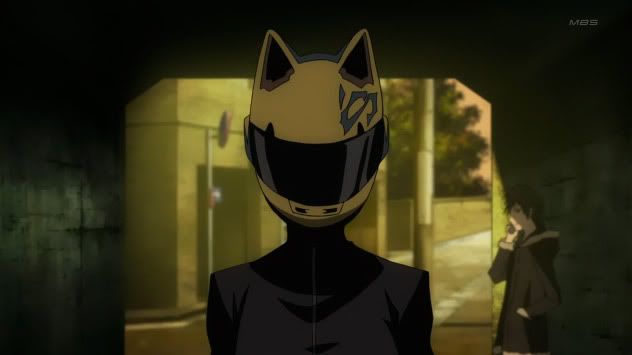 KITTY BIKER: I thought you had a good time!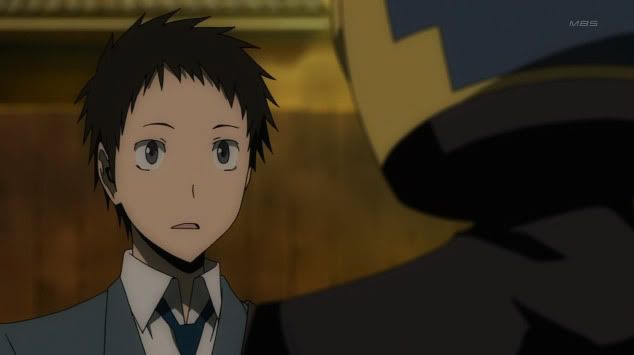 Mikado: Oh! I did have a good time! I... I didn't mean to upset you like that!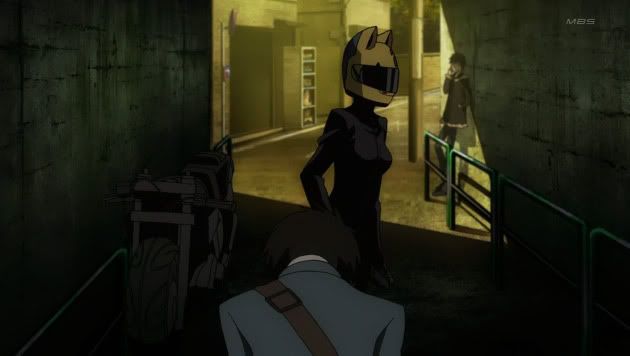 Mikado: Please forgive me!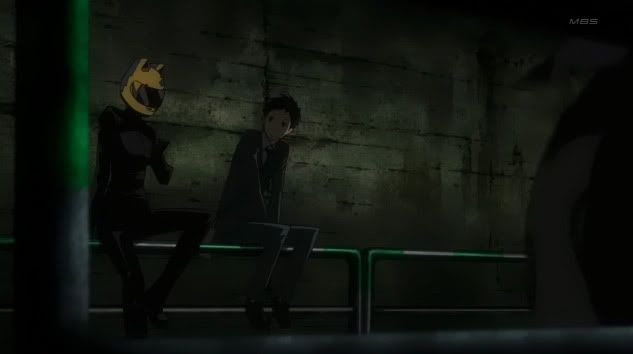 KITTY BIKER: So you're sure you don't hate me?
Mikado: Truthfully, you frighten me a bit, but you seem like a really nice person. ...besides the attacking and chasing down people part. I could never hate you, KITTY BIKER.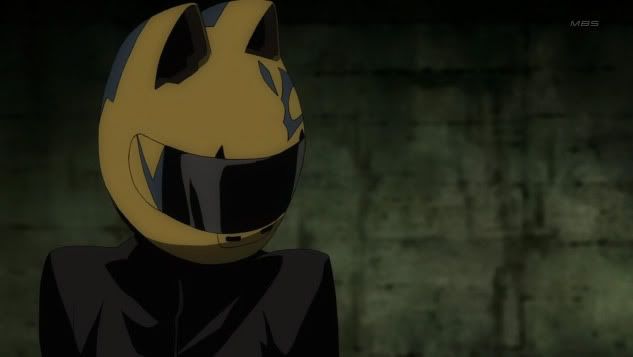 KITTY BIKER: You can call me Celty. That's my real name.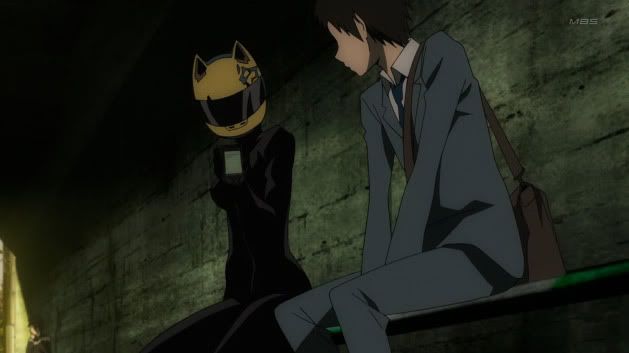 Mikado: Celty? That's a nice name.
KITTY BIKER: Th-thanks. =3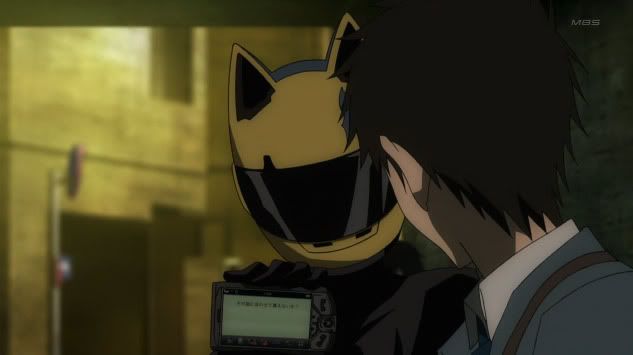 KITTY BIKER: But getting back to the girl you brought home last night...
Mikado: No, I didn't sleep with her.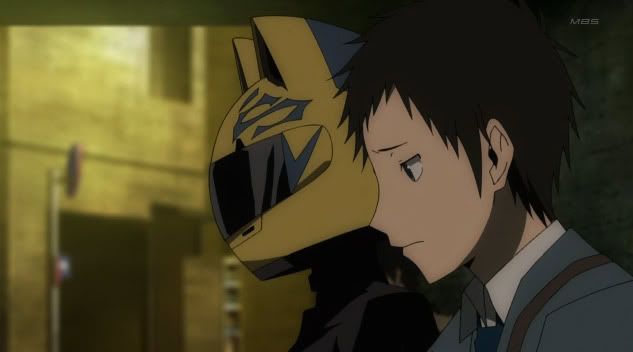 KITTY BIKER: Well, that's good... Not exactly what I was going to ask though...
Mikado: O-oh...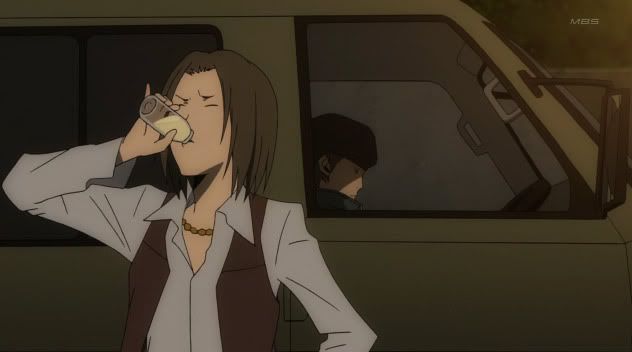 Saburo: *glug glug glug*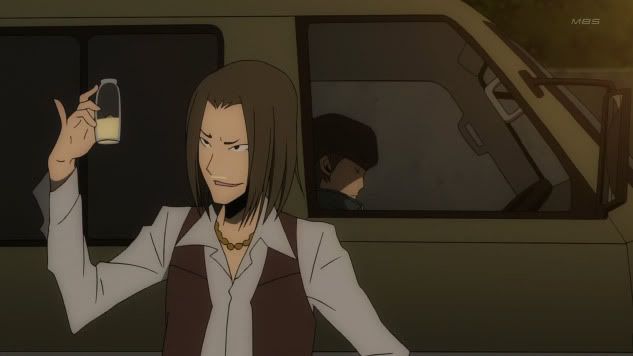 Saburo: Ahhhh! Milk: it does a body good!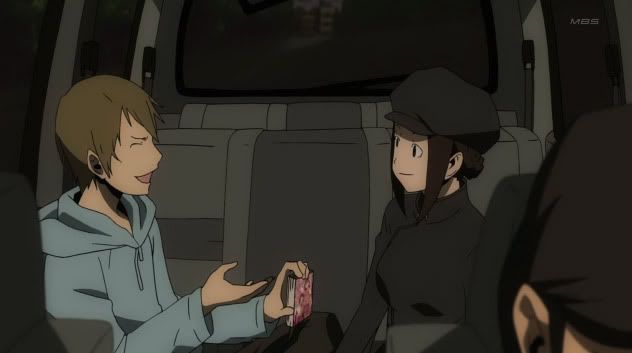 Walker: So then I said, "You're a fool! The Holy Spear of Ragnos would melt in the hands of a demon!"
Erika: Hahaha! I can't believe they didn't know that. What retards!
*Donk!*
Kyohei: What was that?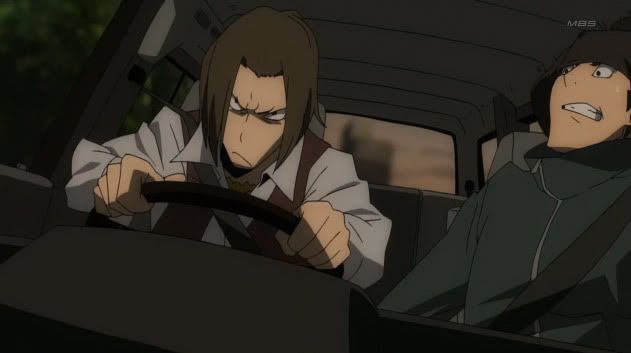 Saburo: STRAP YOURSELVES IN, BITCHES.
Kyohei: WHOA WHOA WHAT'S GOING ON?



Saburo: Fuckers fuck with my car, I fuck with them!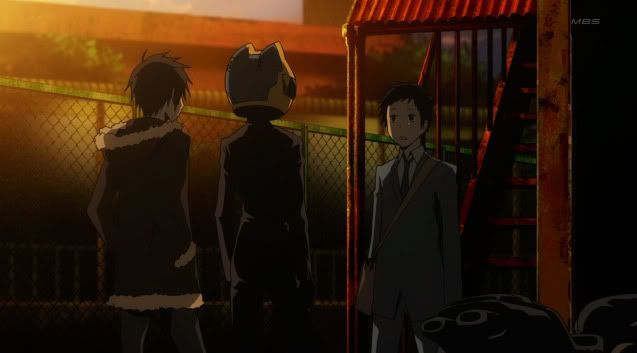 Mikado: Hey, can you two wait here? I don't want to frighten her.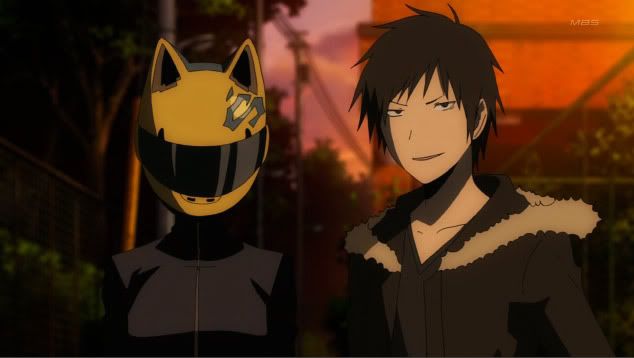 Izaya: I bet you 1000 yen he's going to slip out the bathroom window with the girl.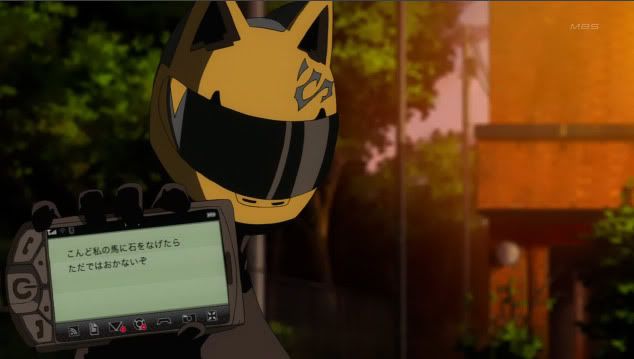 KITTY BIKER: Have a little faith in him. .....besides, the bathroom window is far too small to get out through.

Mikado: Hey, Choppy Neck! Are you here? Huh... did she leave?
*THWUMP!*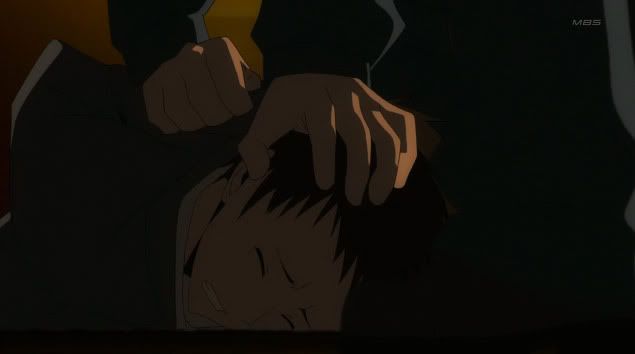 Mikado: Guh! What is this? What are you doing?
Attacker 1: Just hold still. Don't worry, you'll start to enjoy it soon...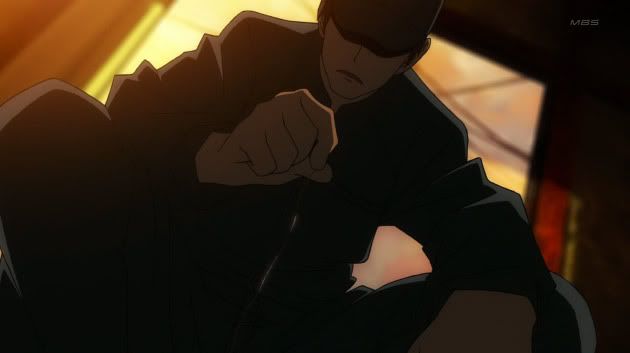 Attacker 2: What is this? A hair on the ground? Mikado, Mikado, Mikado... you should really keep this place cleaner.
Mikado: It's just a hair! Wait, nevermind that, what are you doing in my apartment? WHAT ARE YOU GOING TO DO TO ME?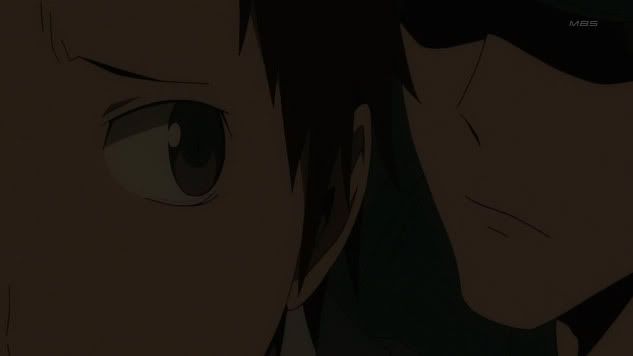 Attacker 1: I'm going to make you feel real good, boy.
Attacker 2: We know the way you like it.
Izaya: TAKE THIS, DOOR!
Attackers: FLEE!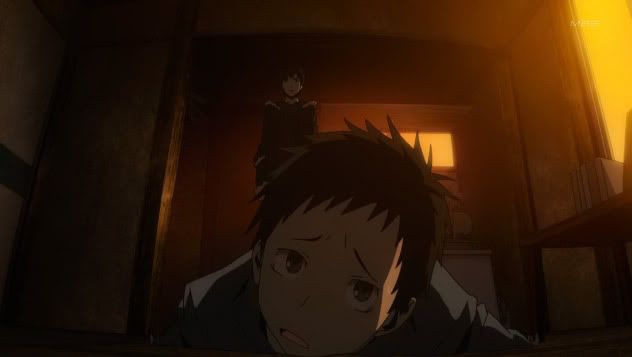 Mikado: I'm... not... gay...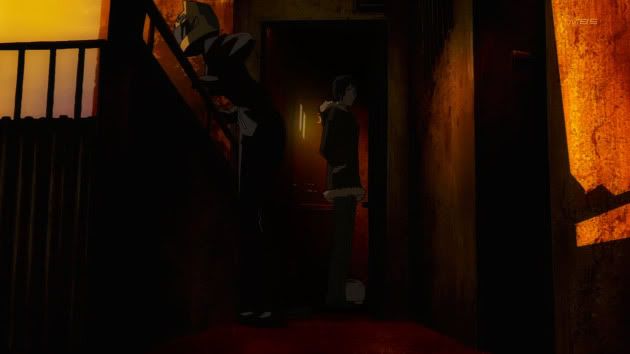 KITTY BIKER: They're getting away! Should I chase them down?
Izaya: No need. We know where they're from.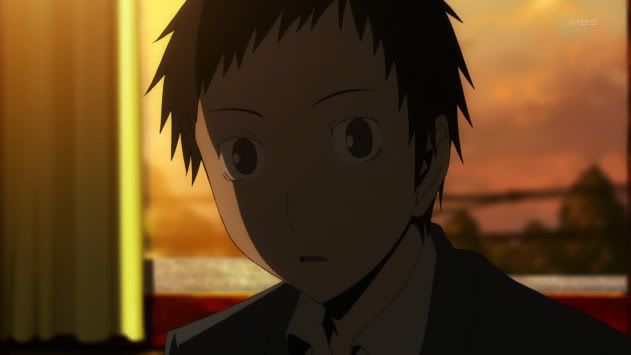 Mikado: Really? Got a name?
Izaya: Check out the local pharmaceutical company. One of their bosses recently got all her porn taken away. Now everyone there is banned from downloading the stuff and the whole company is starting to have withdrawal symptoms.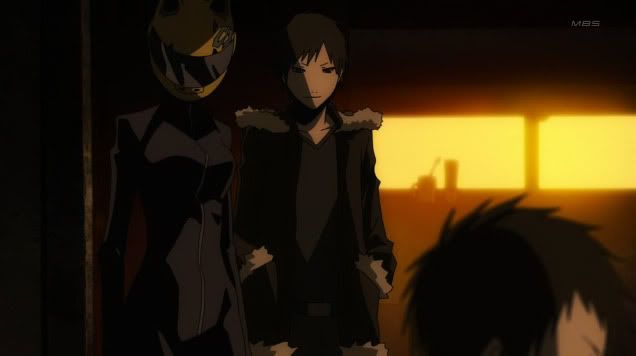 Mikado: Okay, its time for payback. No one tries to use me like that without my consent!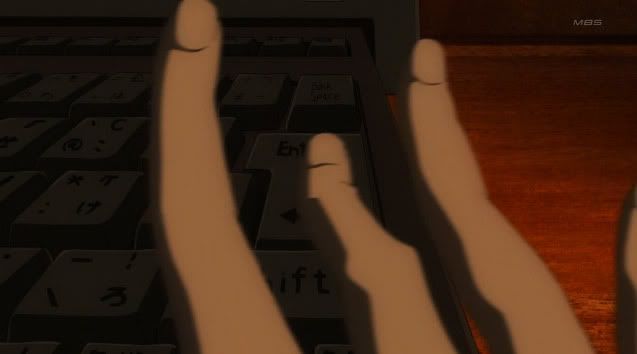 Mikado: TAKE THIS, BITCHES! THE FULL FORCE OF THE INTERNET!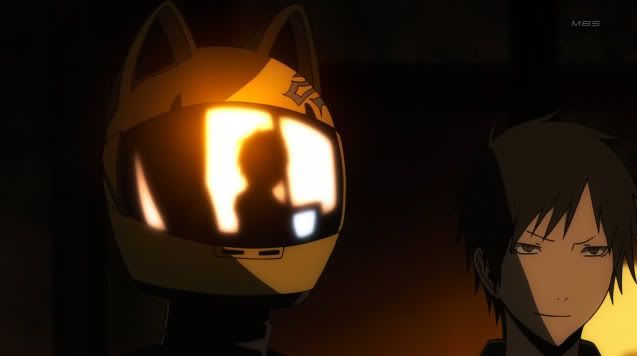 KITTY BIKER: Wow, he's sort of... a badass...

NEXT TIME, ON DURARARA!!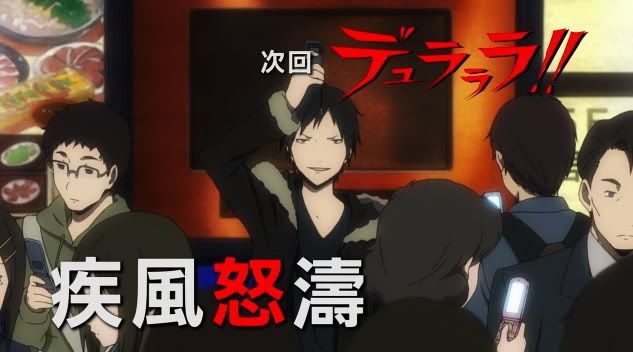 Addicting cell phone games!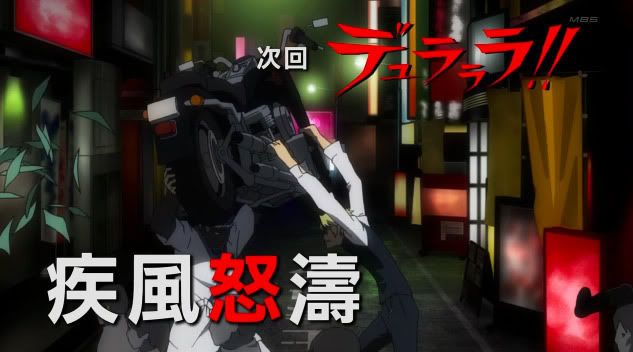 Fighting with motorcycles!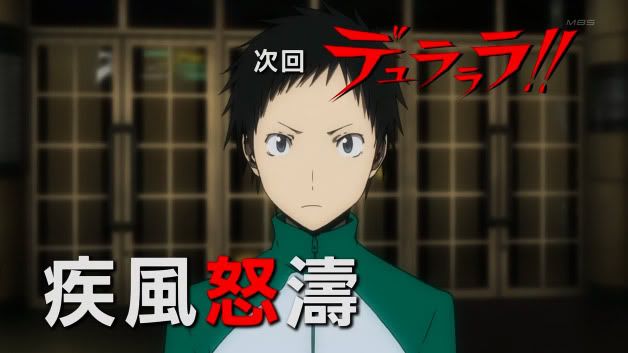 Kicking ass and taking names! ...on the internet.

All this and more, next time on DURARARA!!

Eeeeee, go kick ass, Mikado!

This is the last screencap recap for Durarara!! for a while. I'll be gone for a few weeks, but I'll catch up with episodes when I get back. Bleh, what a horrible place for me to take a break! Ahhh!!! BUT IT'LL BE WORTH IT. I'M GOING TO ERIKA IT UP IN IKEBUKURO IN JUST A COUPLE WEEKS. ....hopefully. =D Any suggestions on what types of props to bring for cosplaying Erika? I have a jar that I'm putting a sulfiric acid label on and I'm going to buy some round candy to simulate Harvest from the new(er) Darker than Black manga, but I'm interested in what other torture-manga/light novel props people think I should bring. I DO need to have it in my luggage on the plane, so real weapons and most things with blades are out... but, any suggestions?

Thanks for reading~!